It was a beautiful, October day for a wedding! A little overcast but the temperature was pleasant. Emily was a beautiful bride and Brian was such fun groom to work with; he did not mind getting in front of the camera! Their wedding decorations were the popular tree-stump theme. Congratulations to the newlyweds and enjoy some photos from their big day!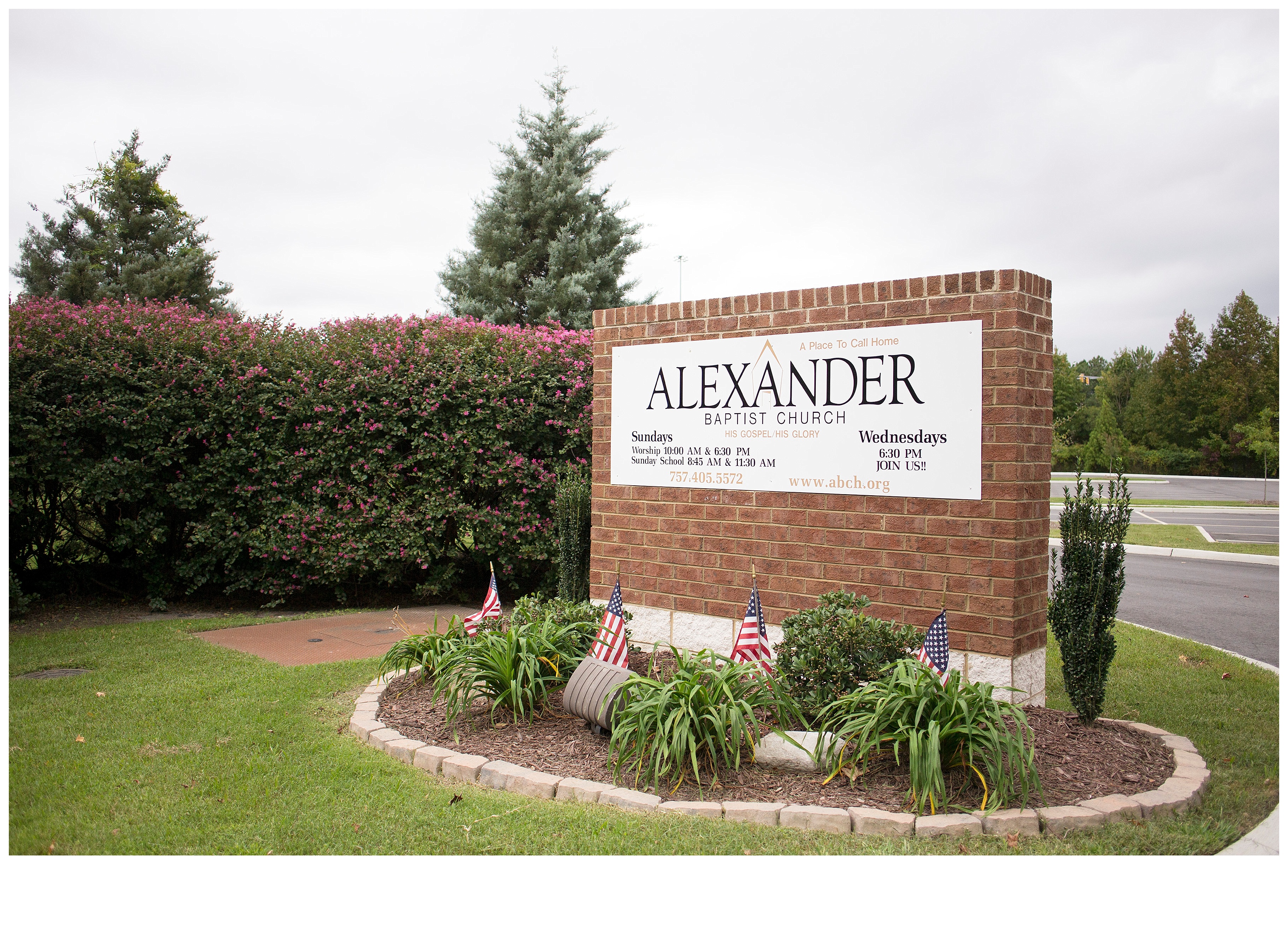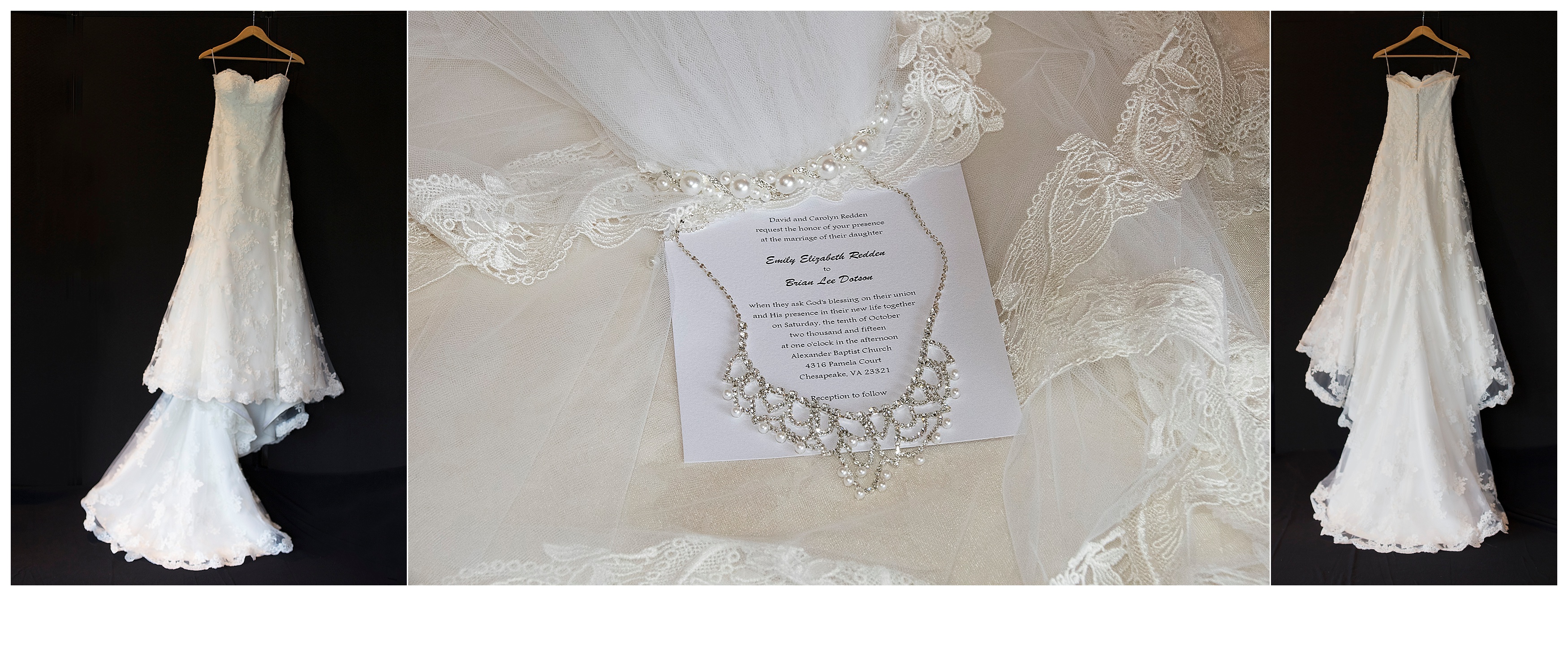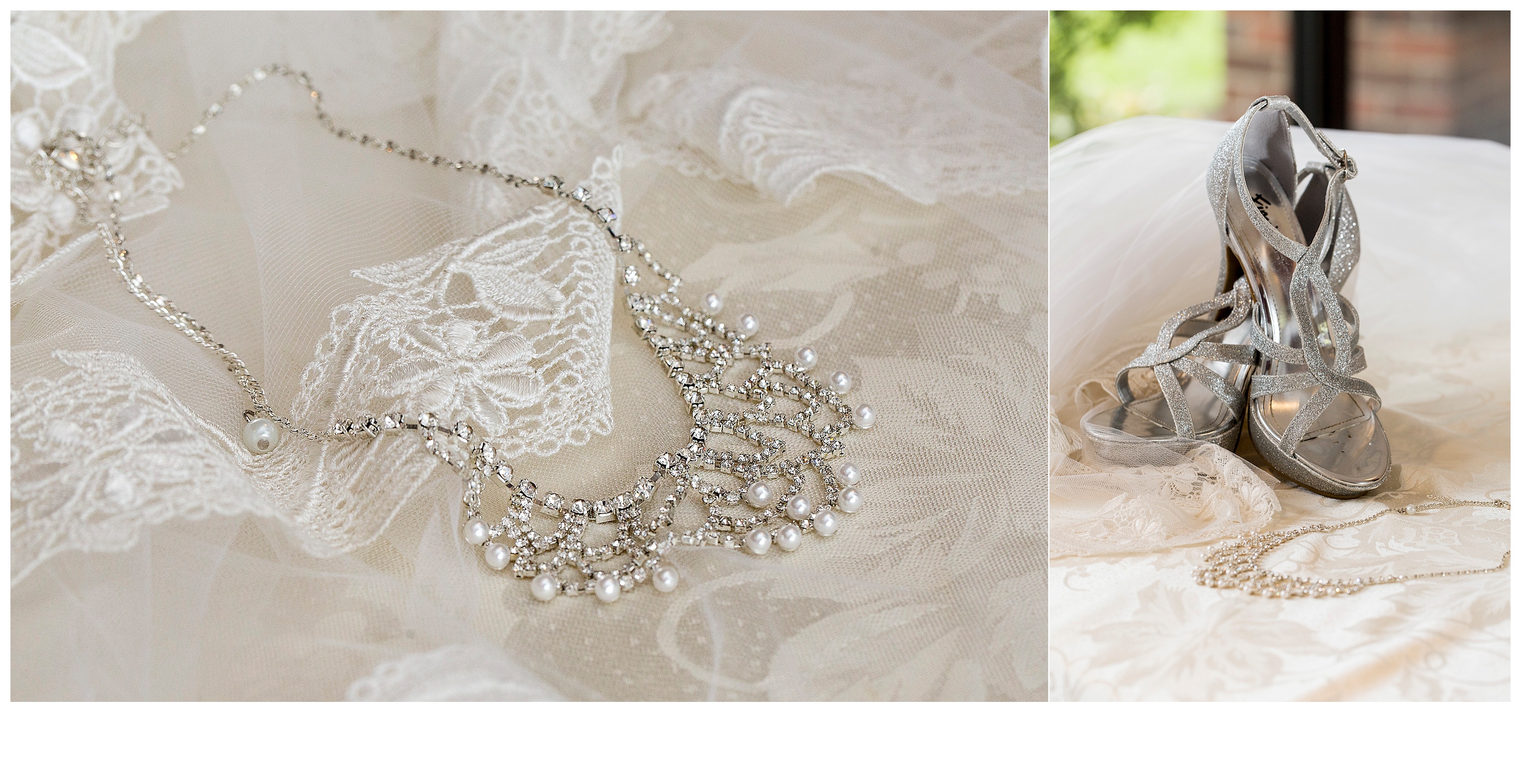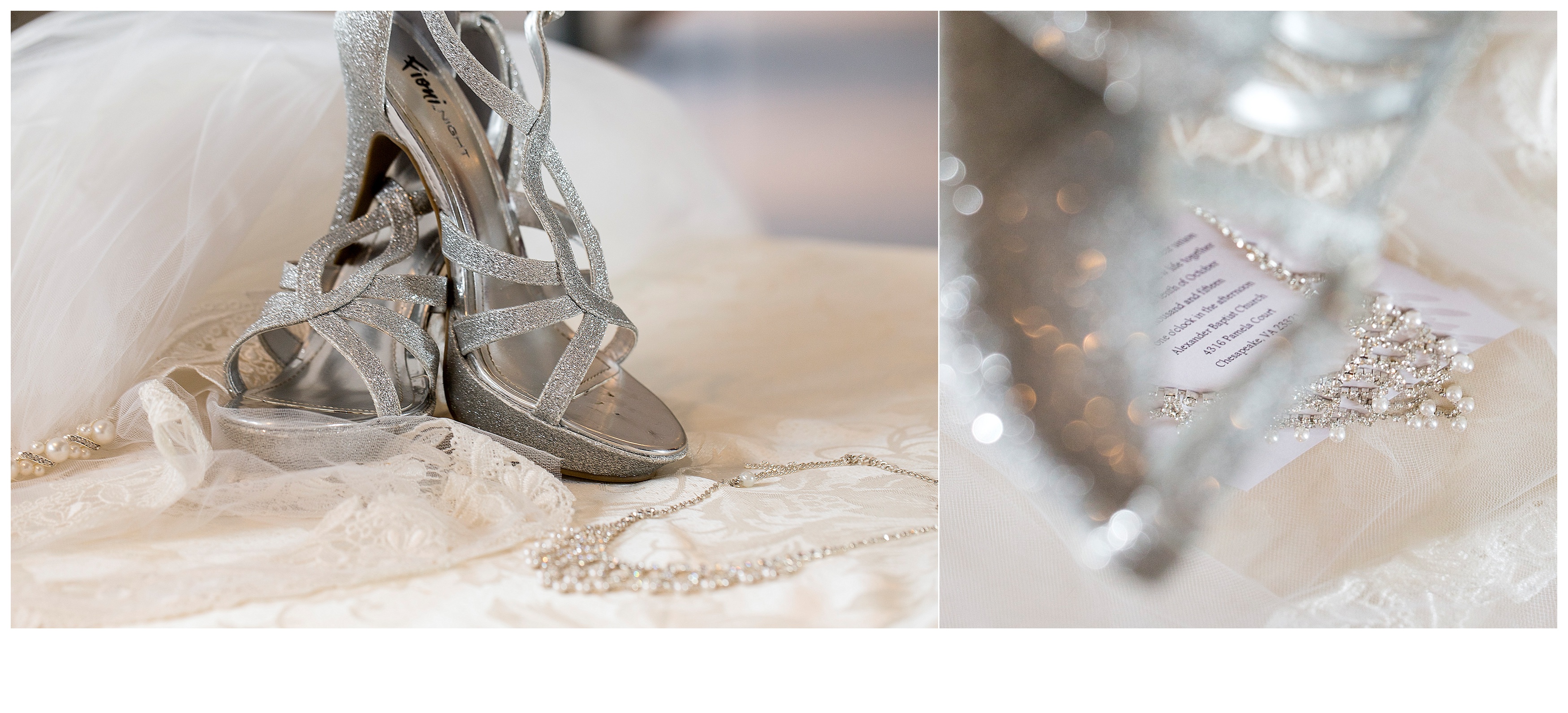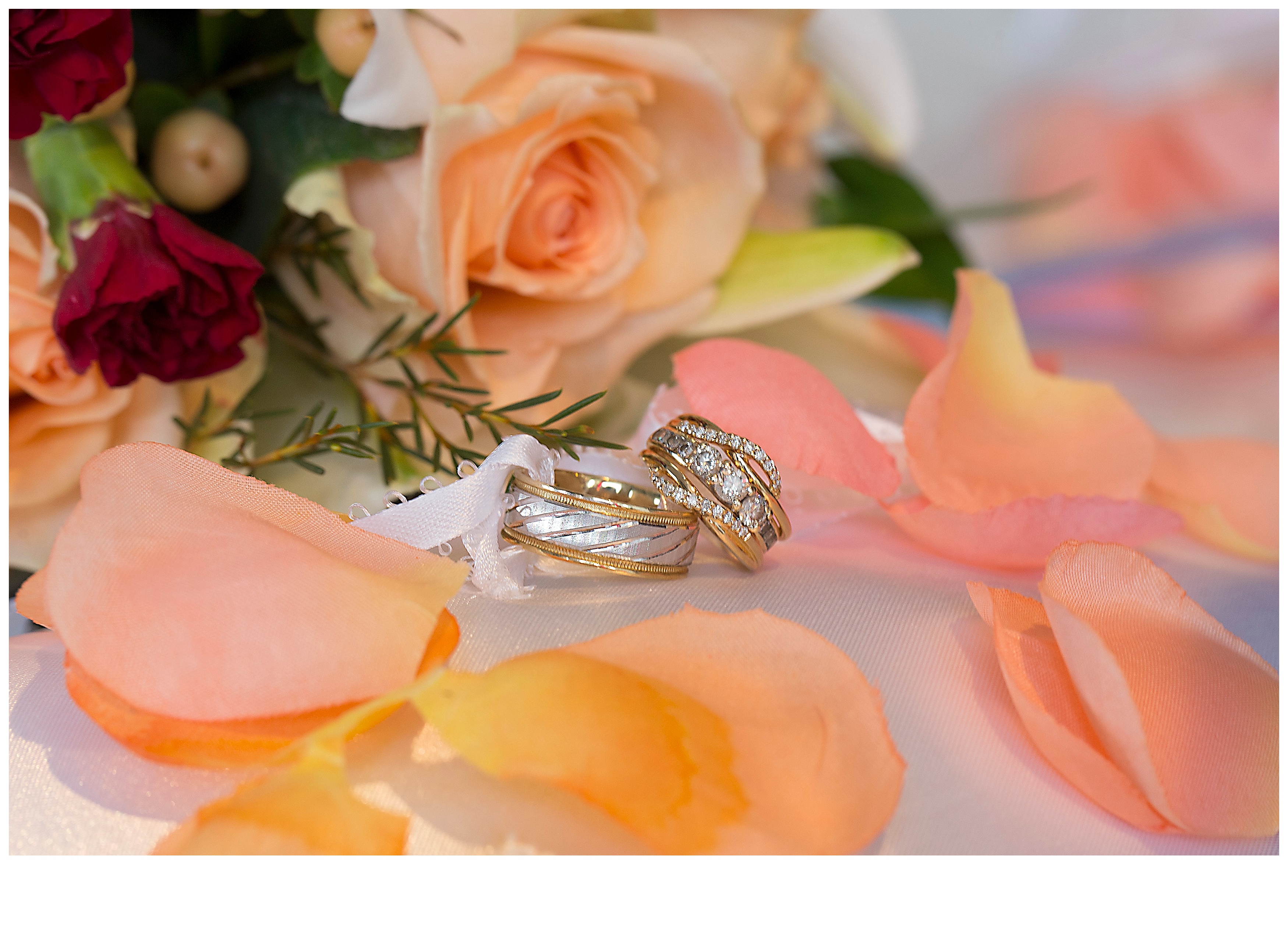 What a gorgeous ring!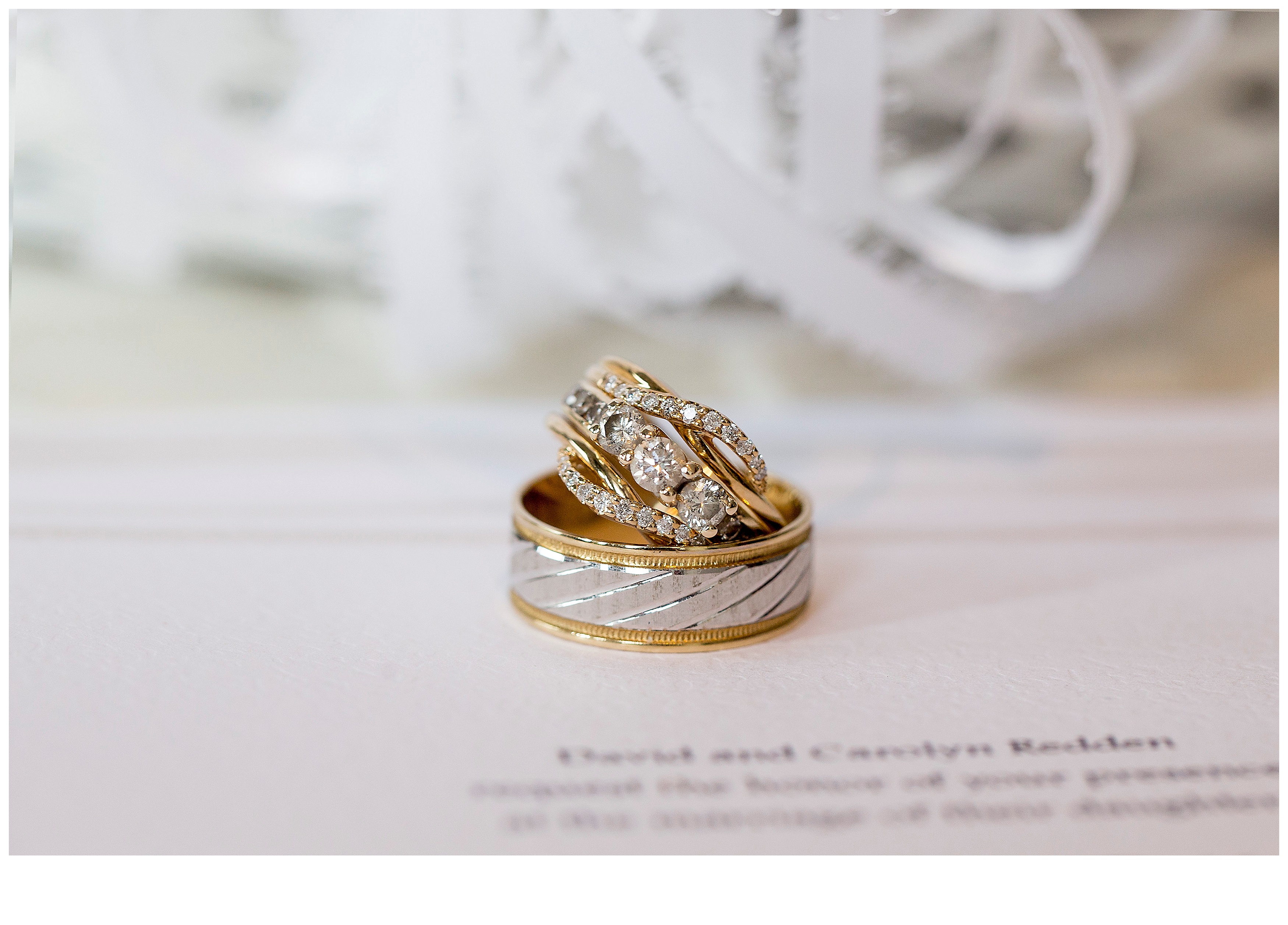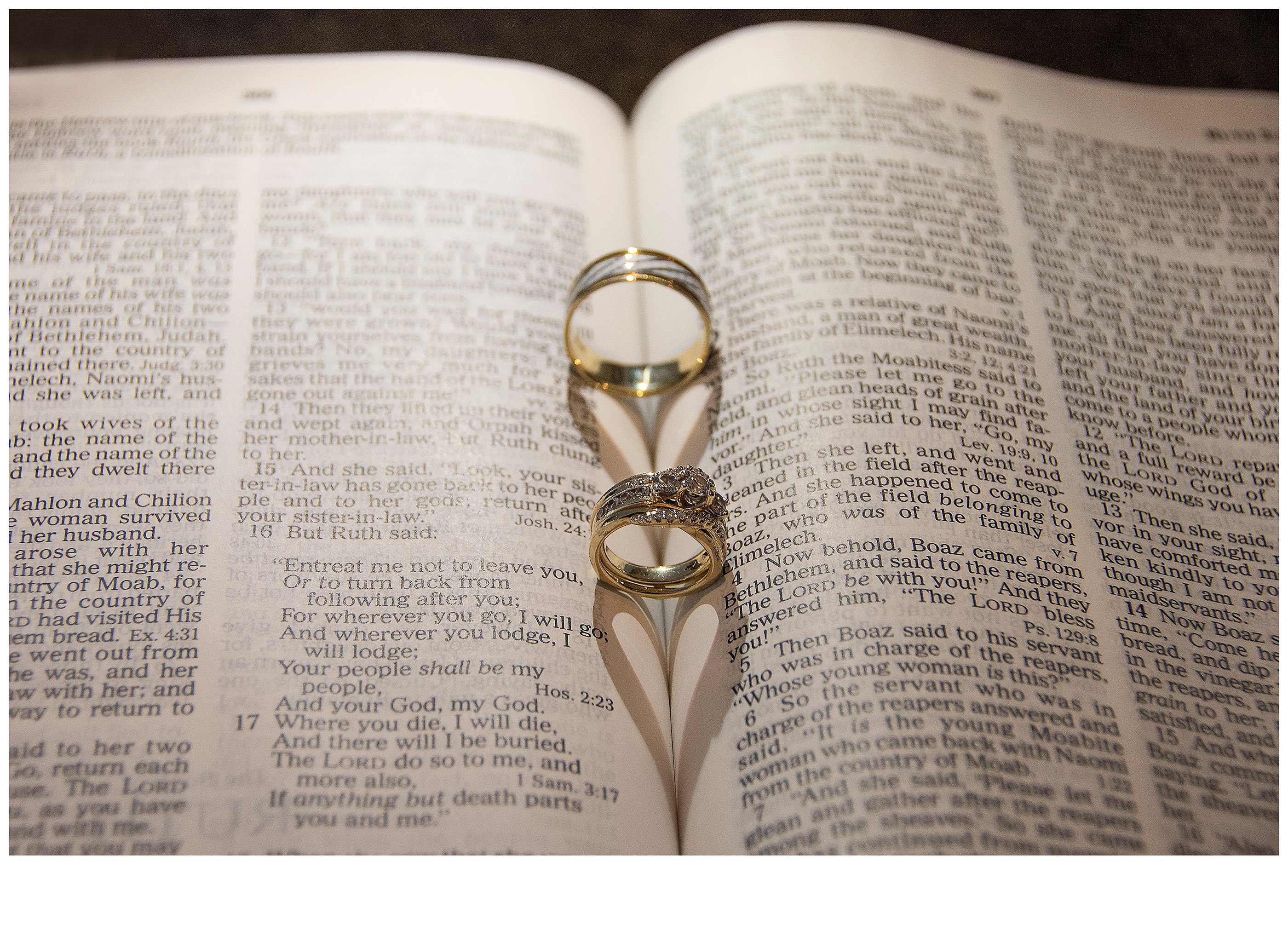 Bridesmaid's first look!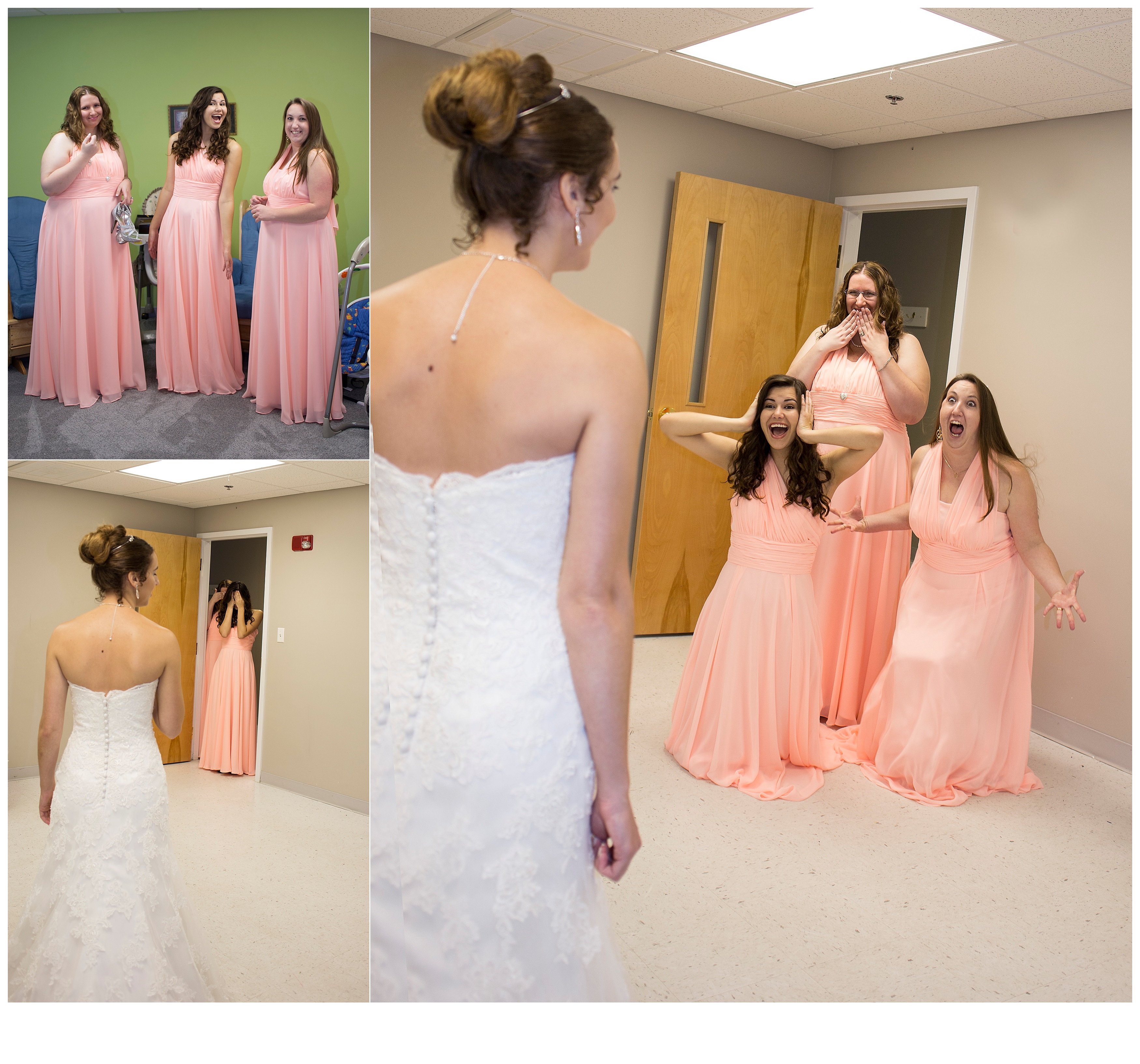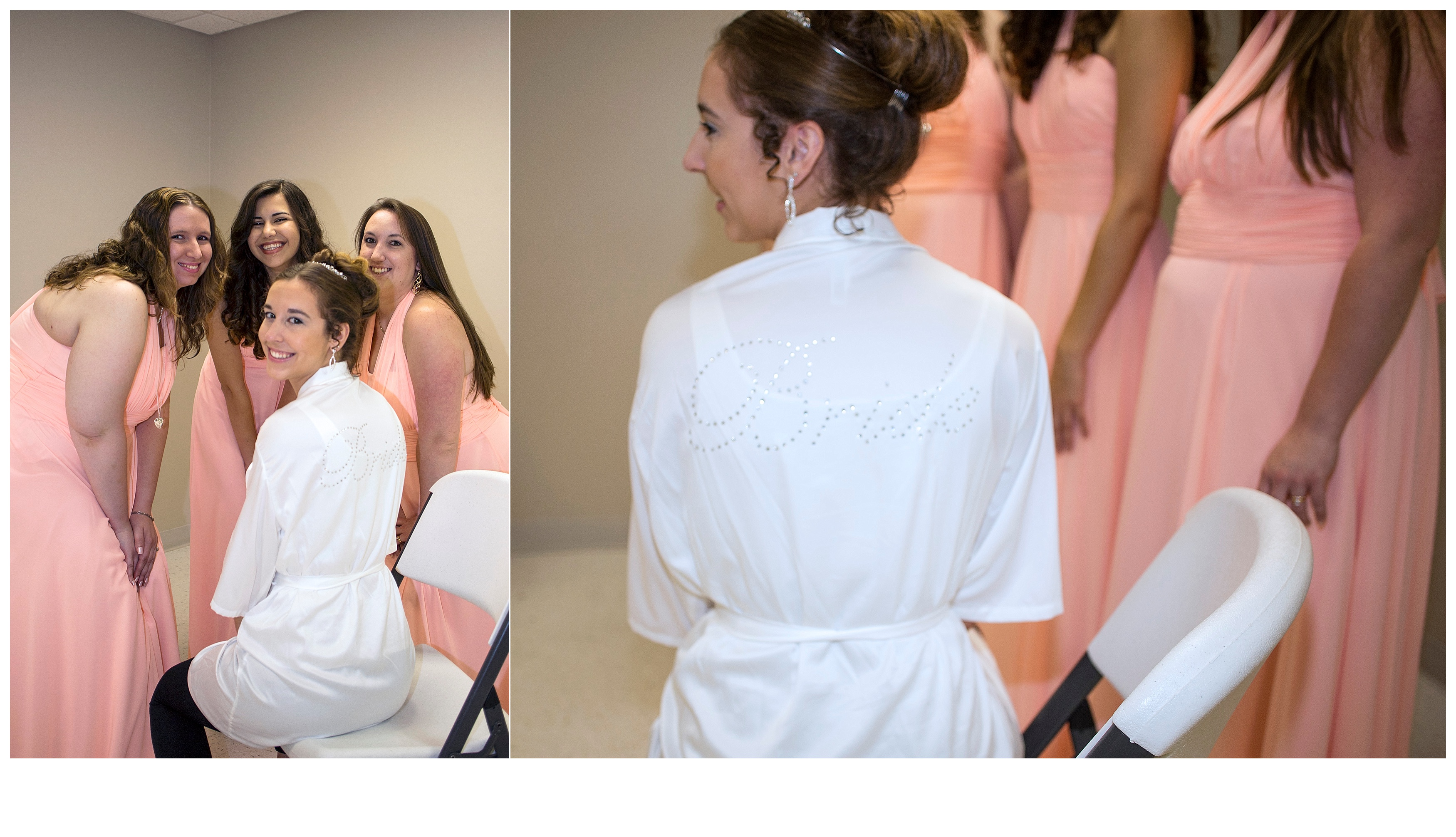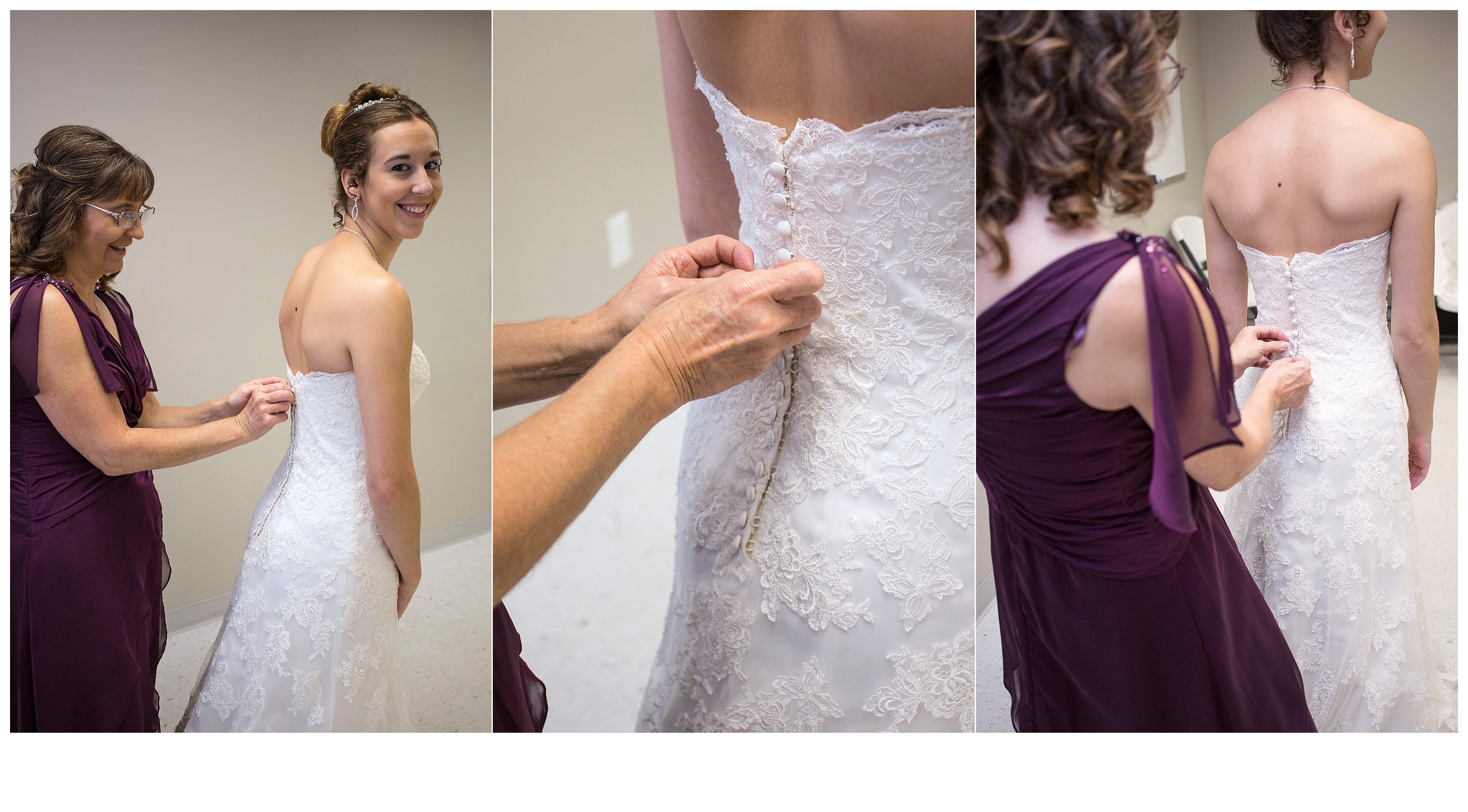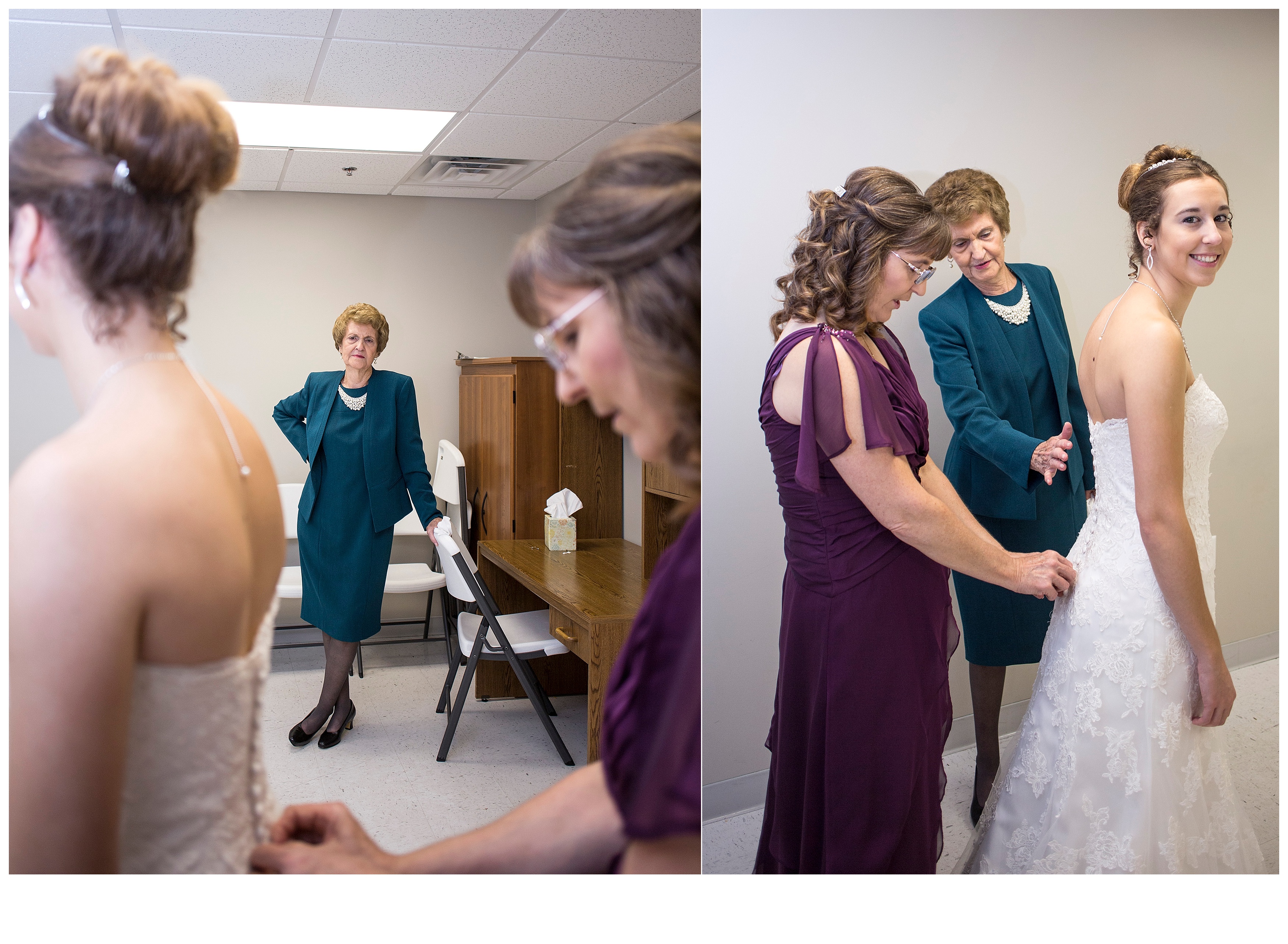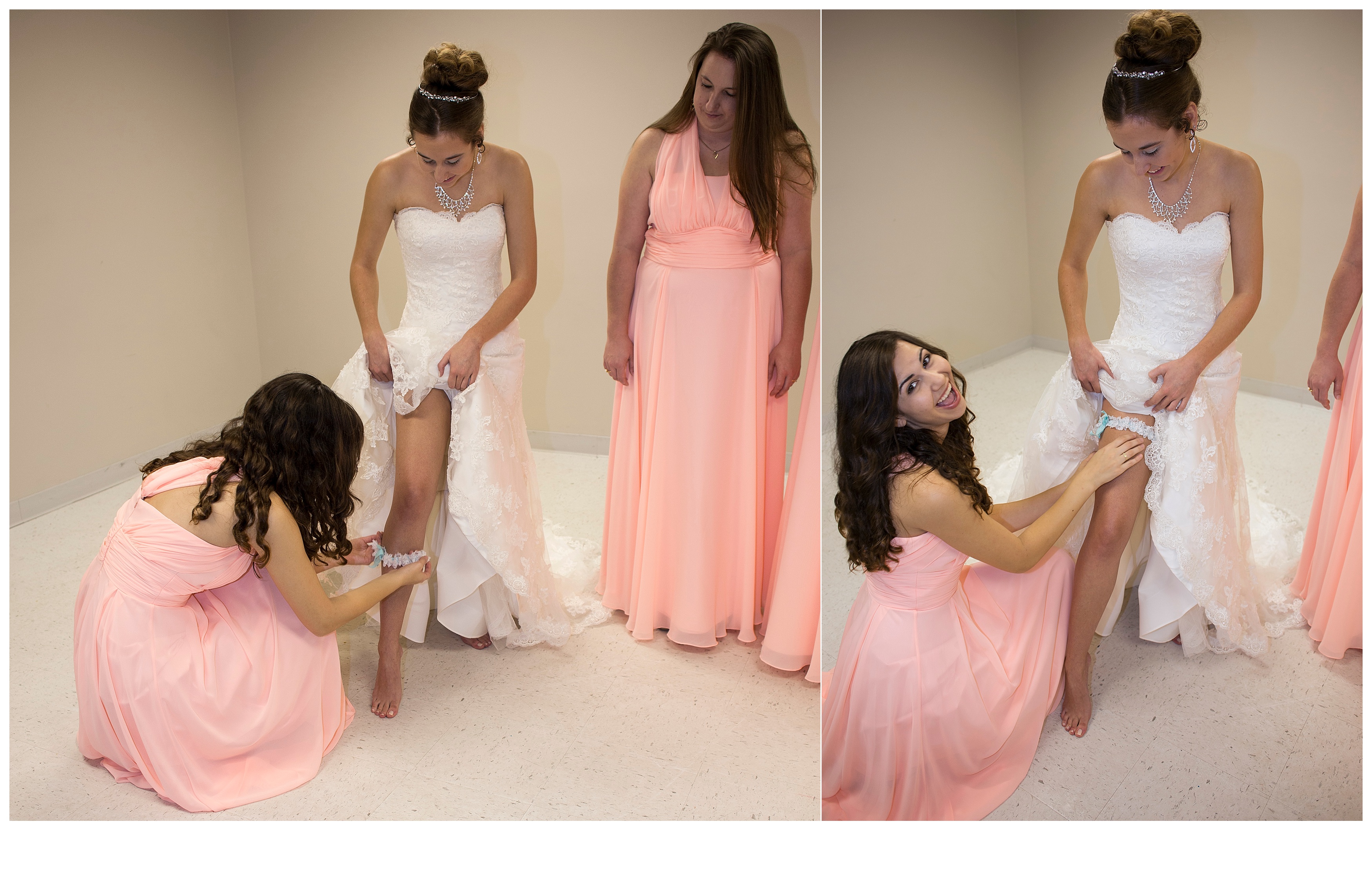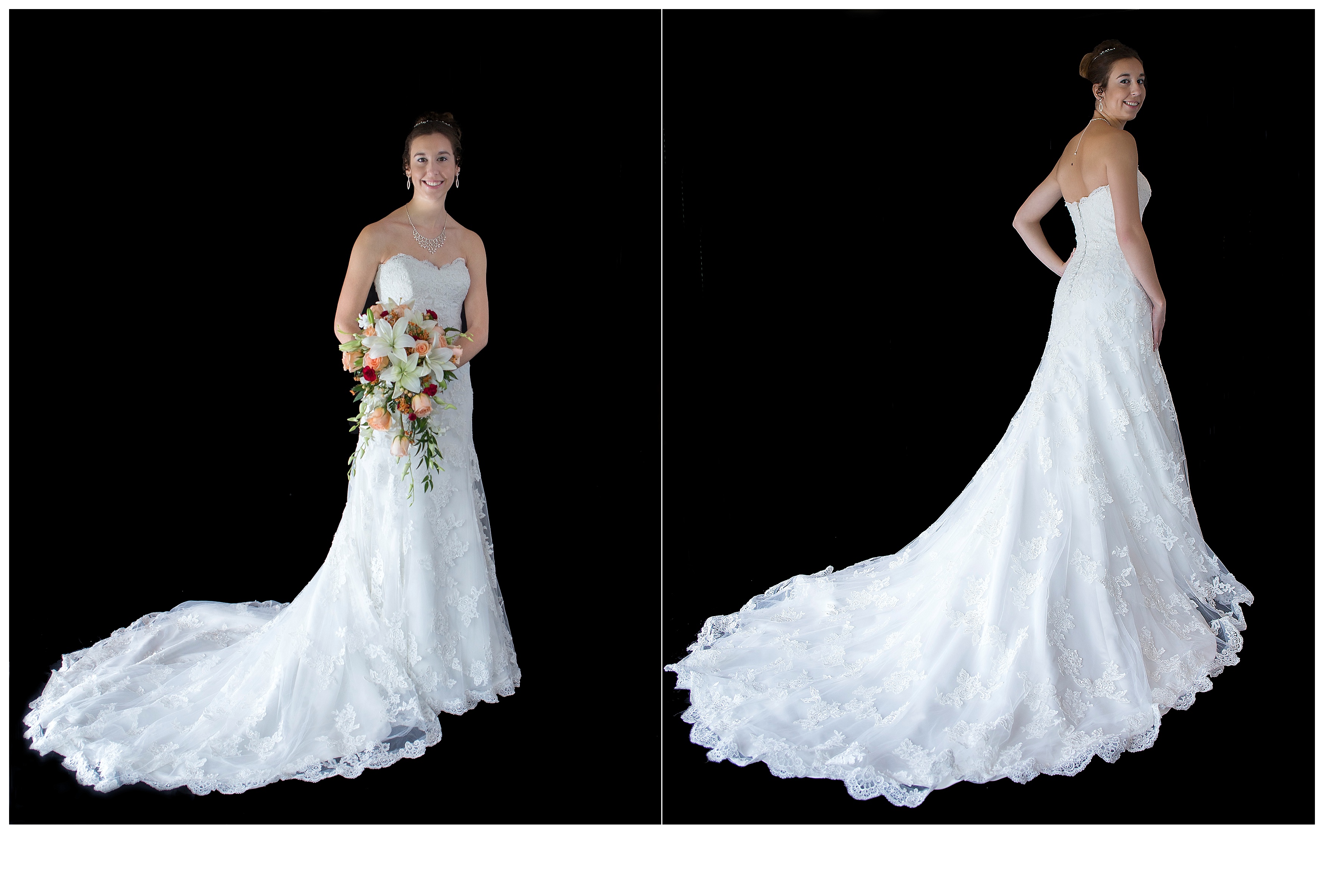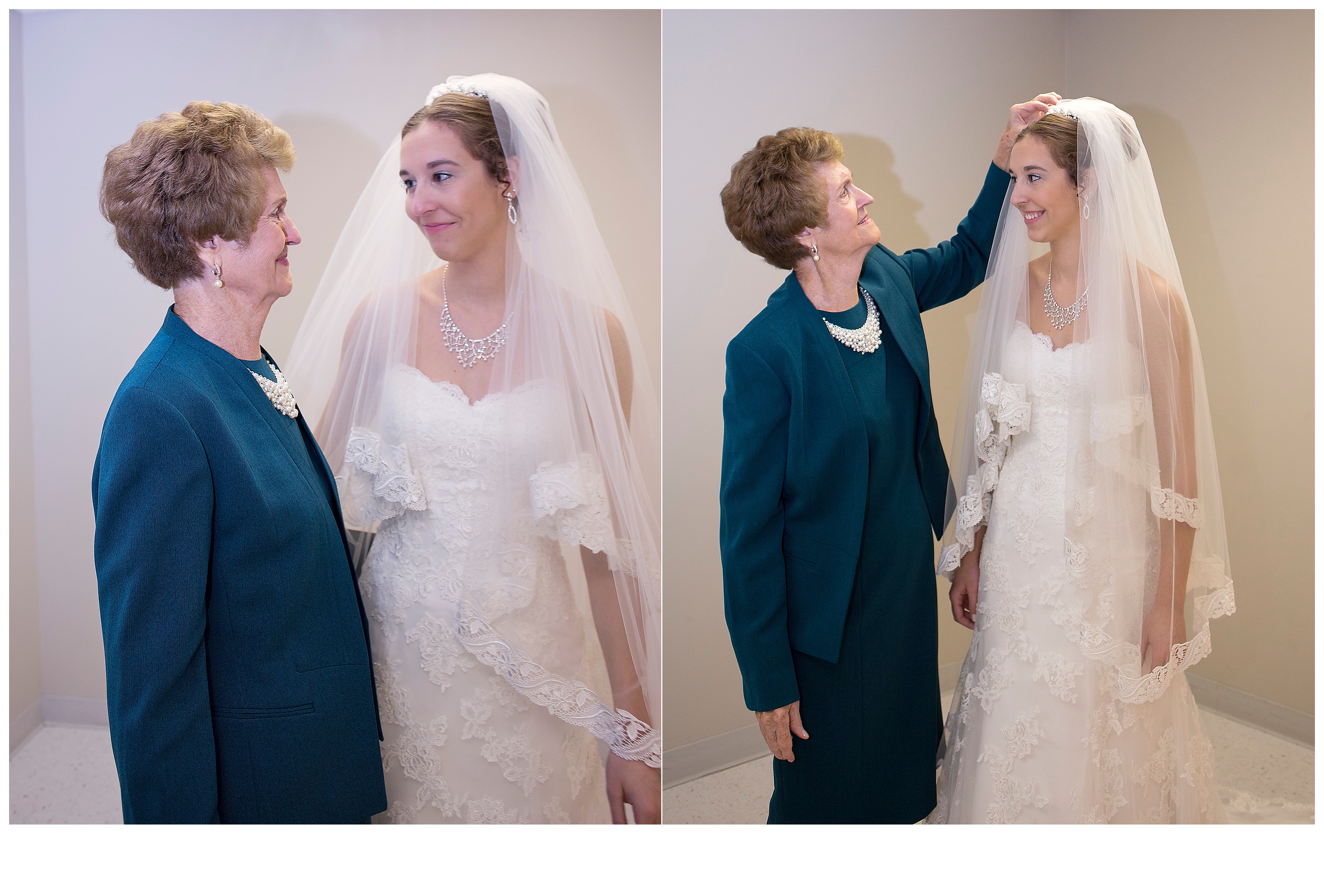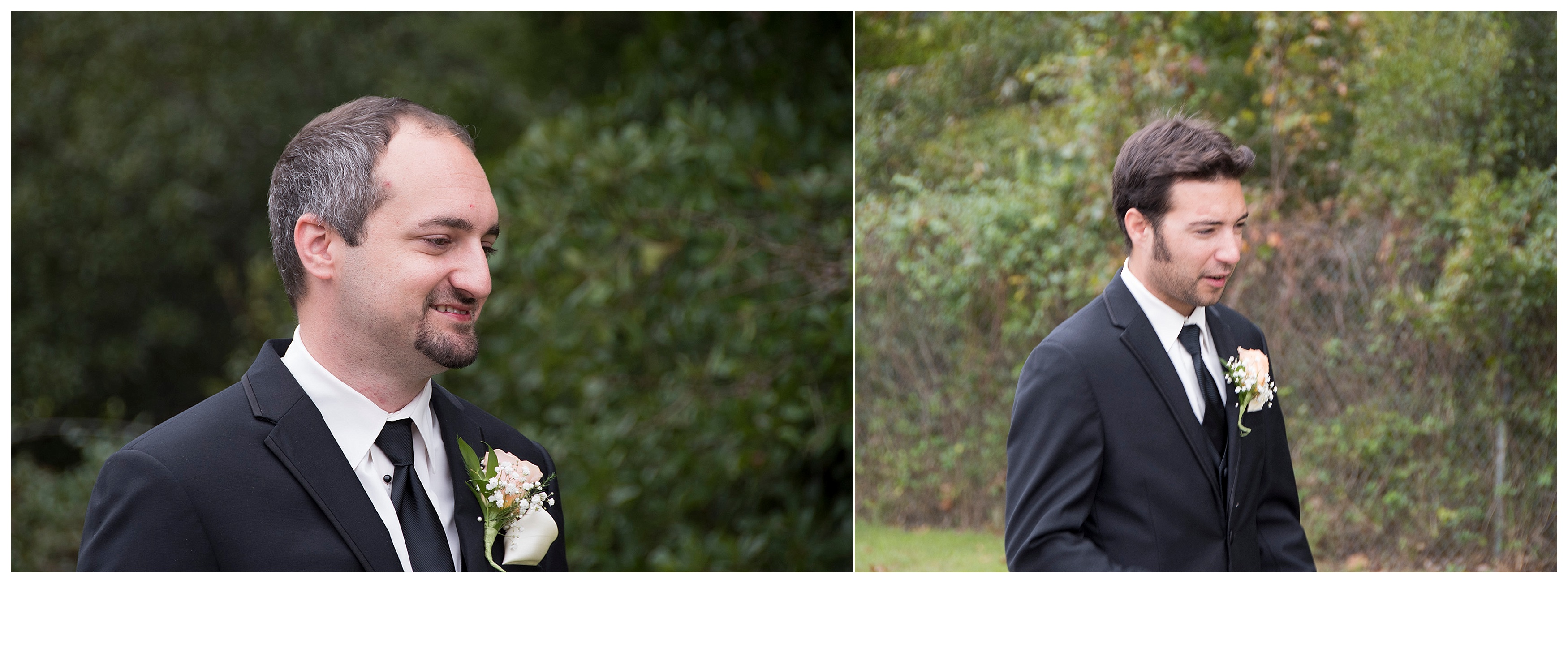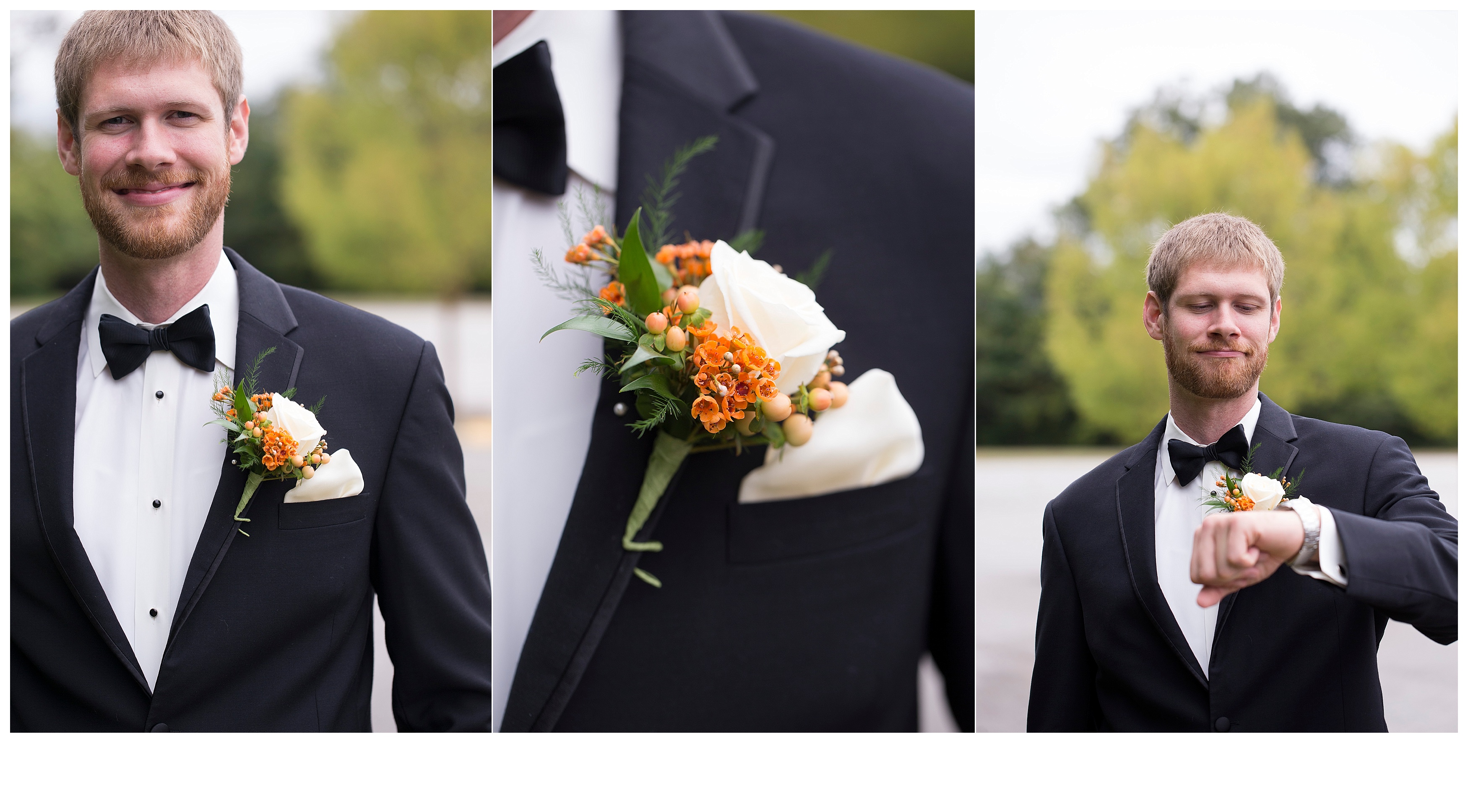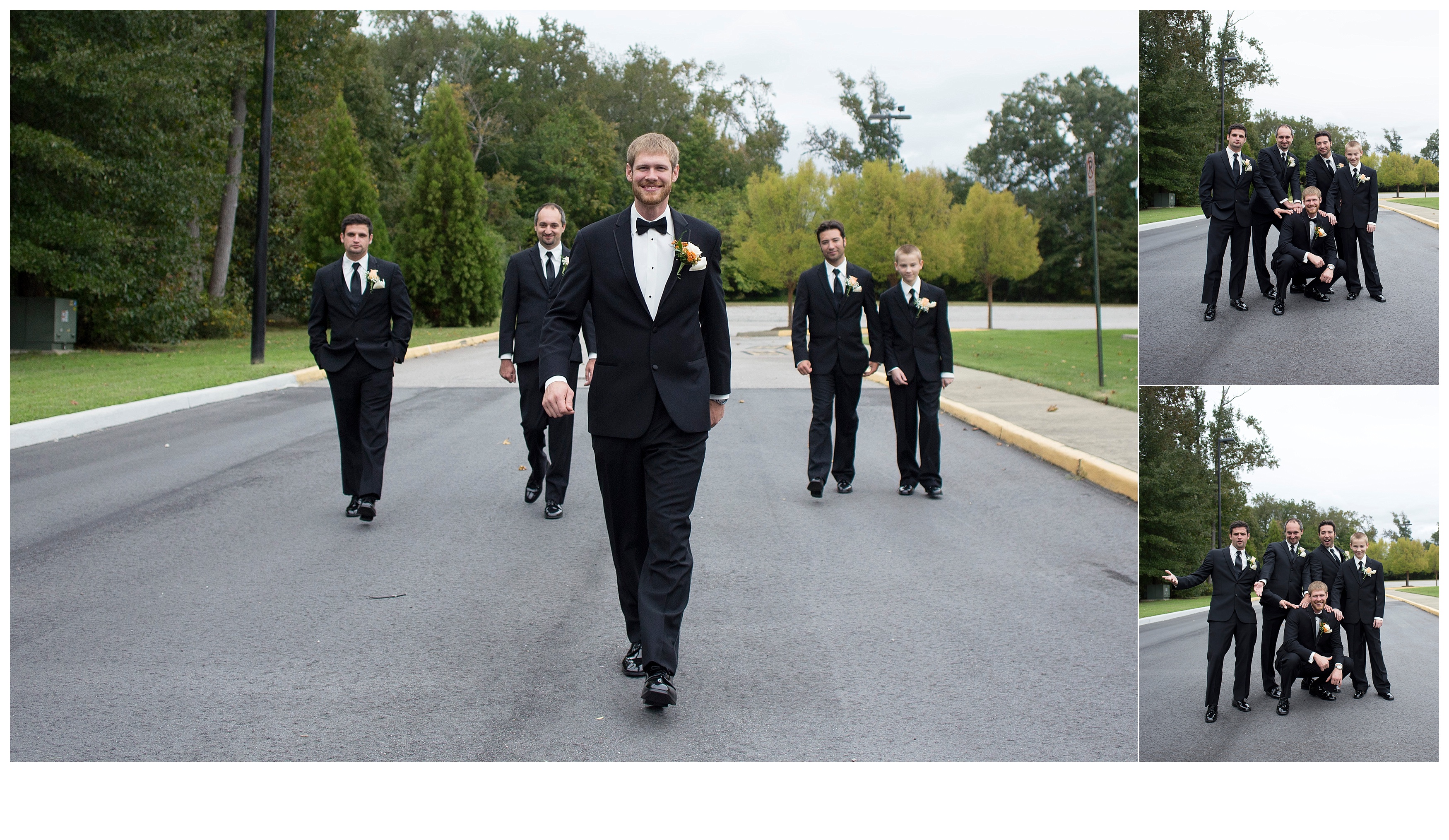 Dad's first look was such an emotional moment!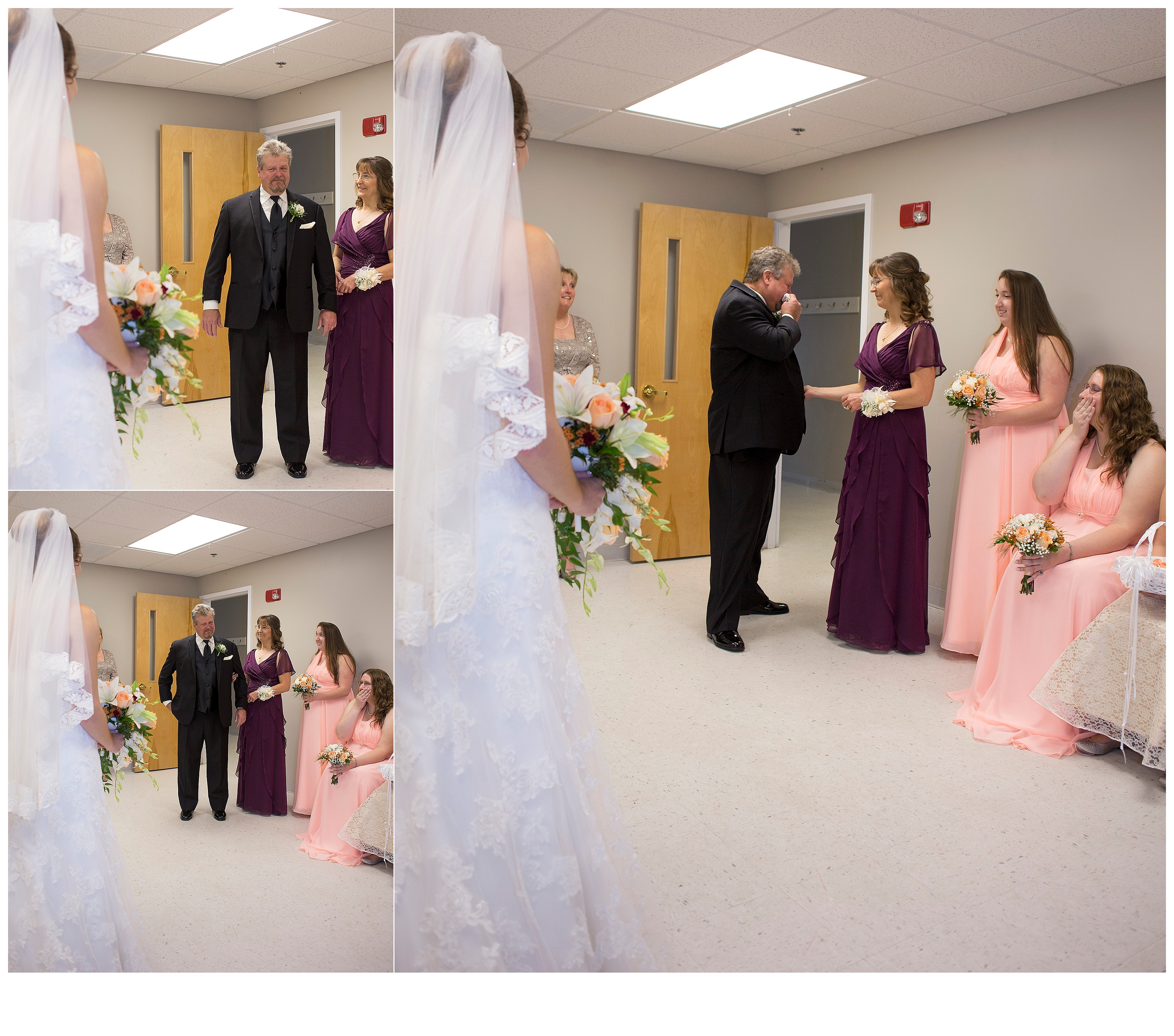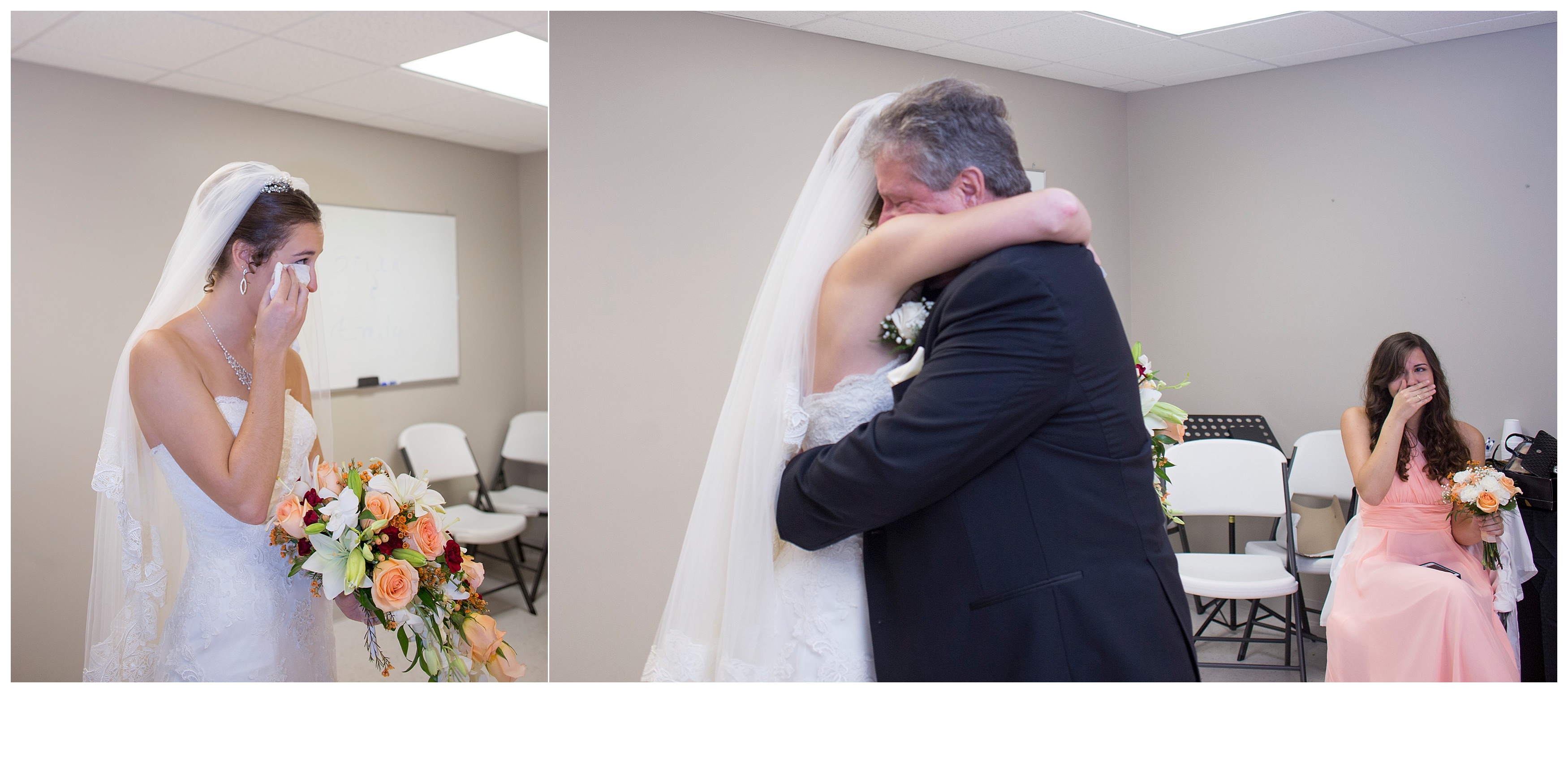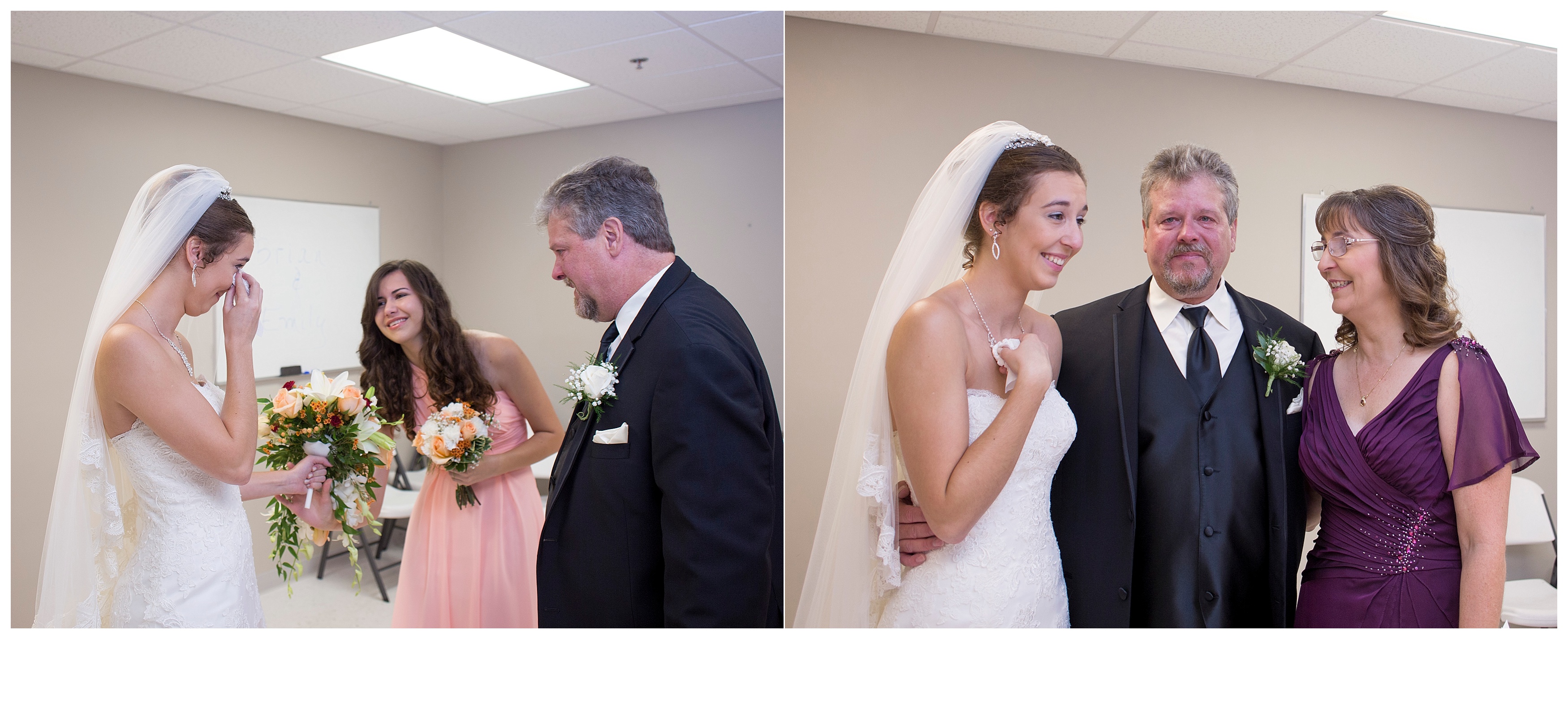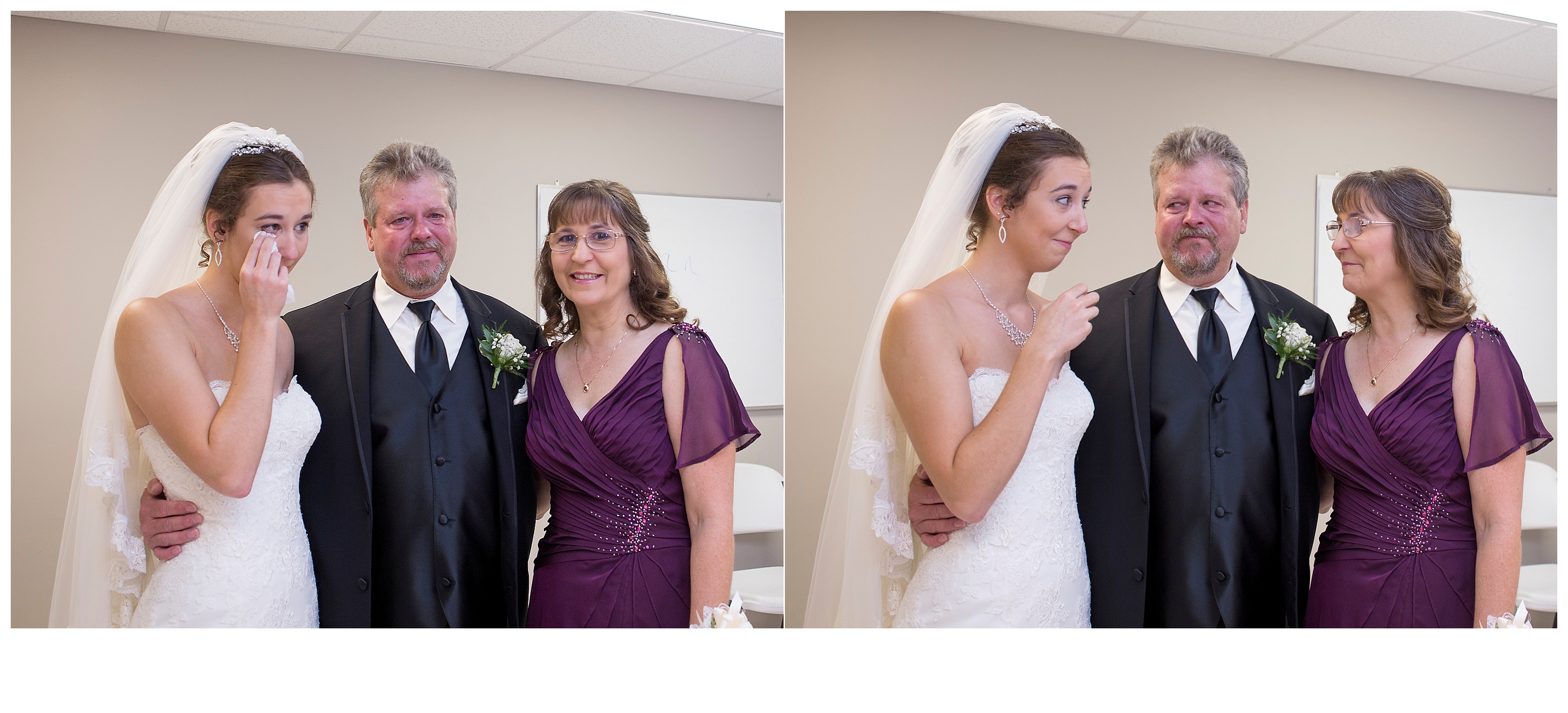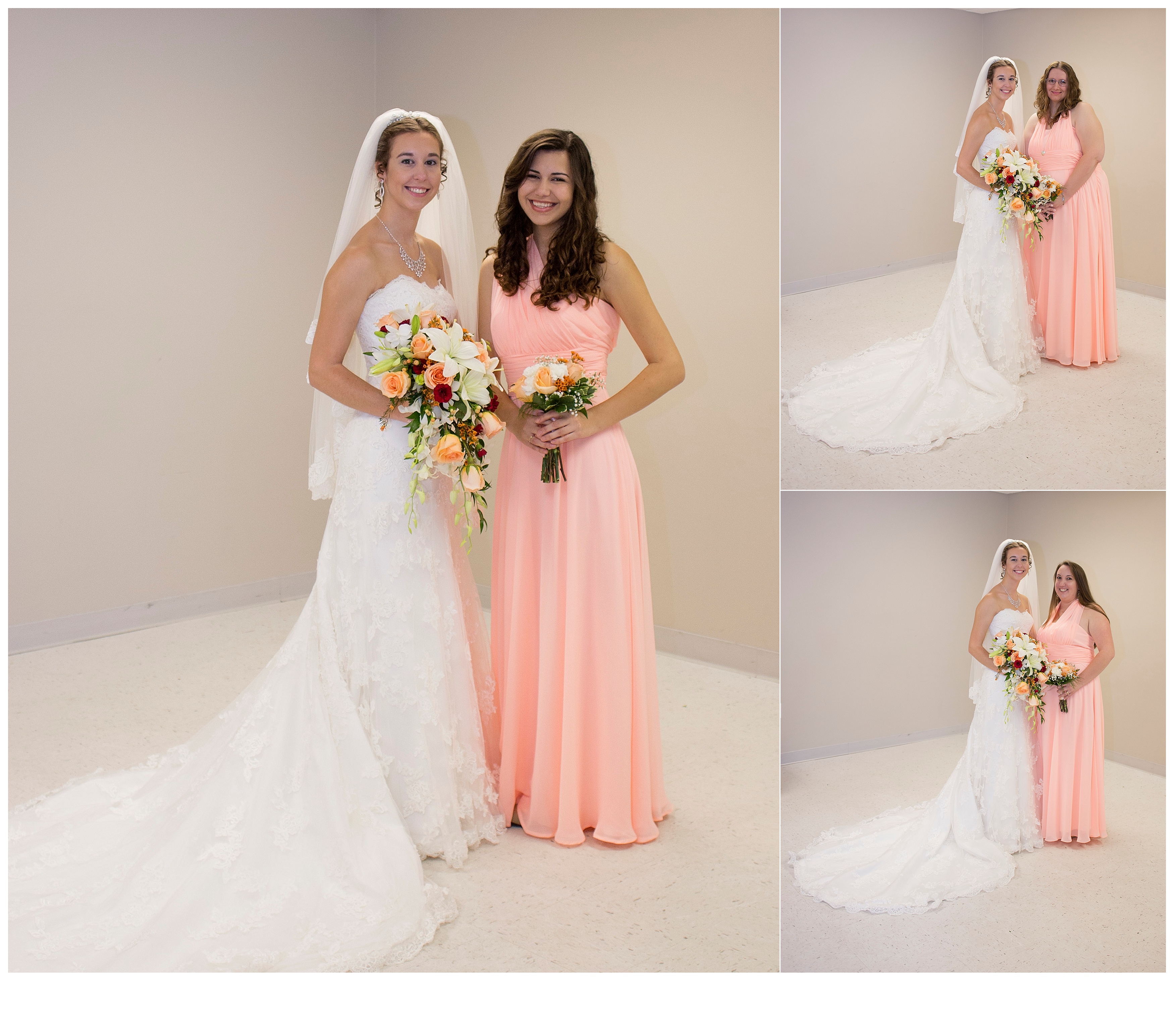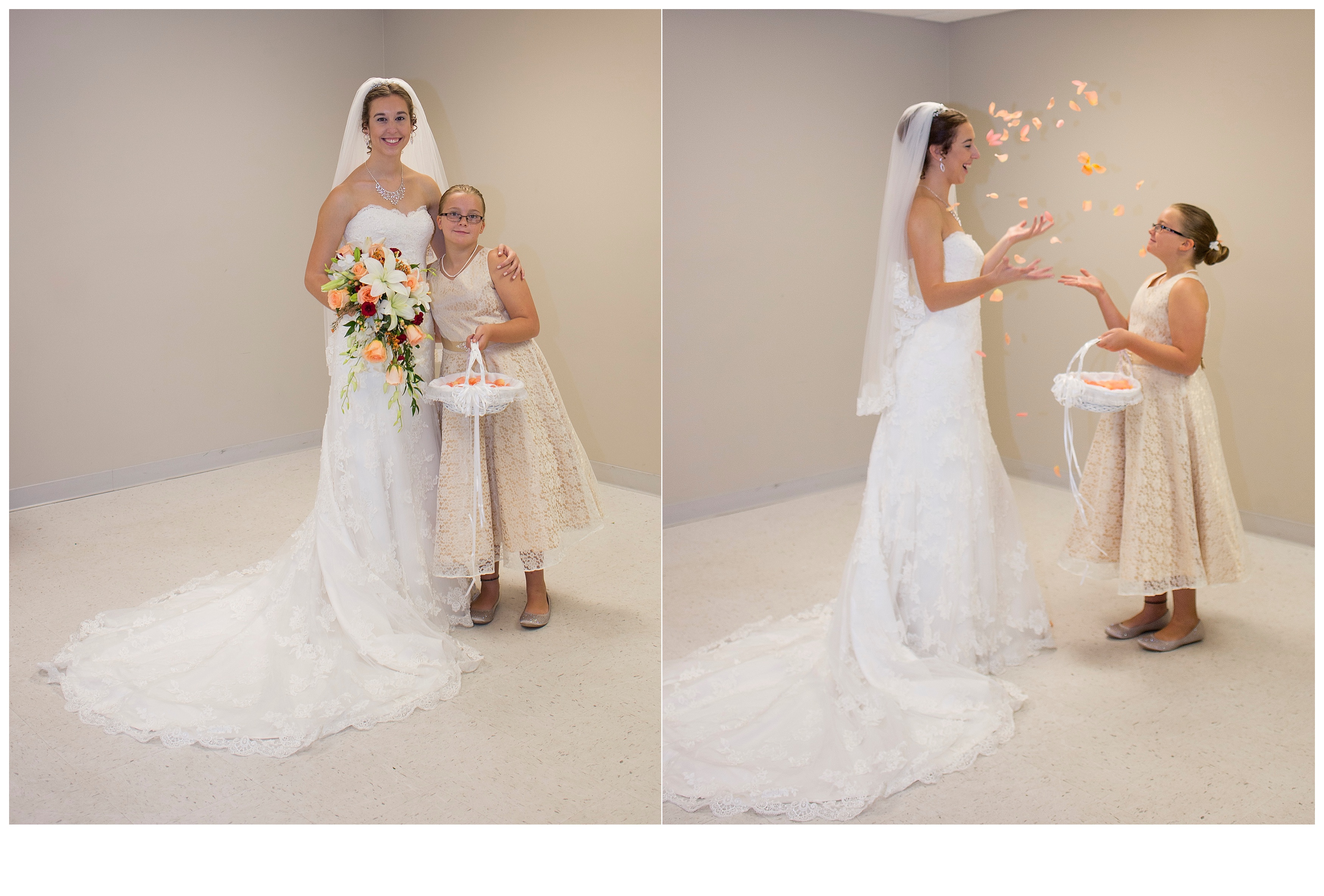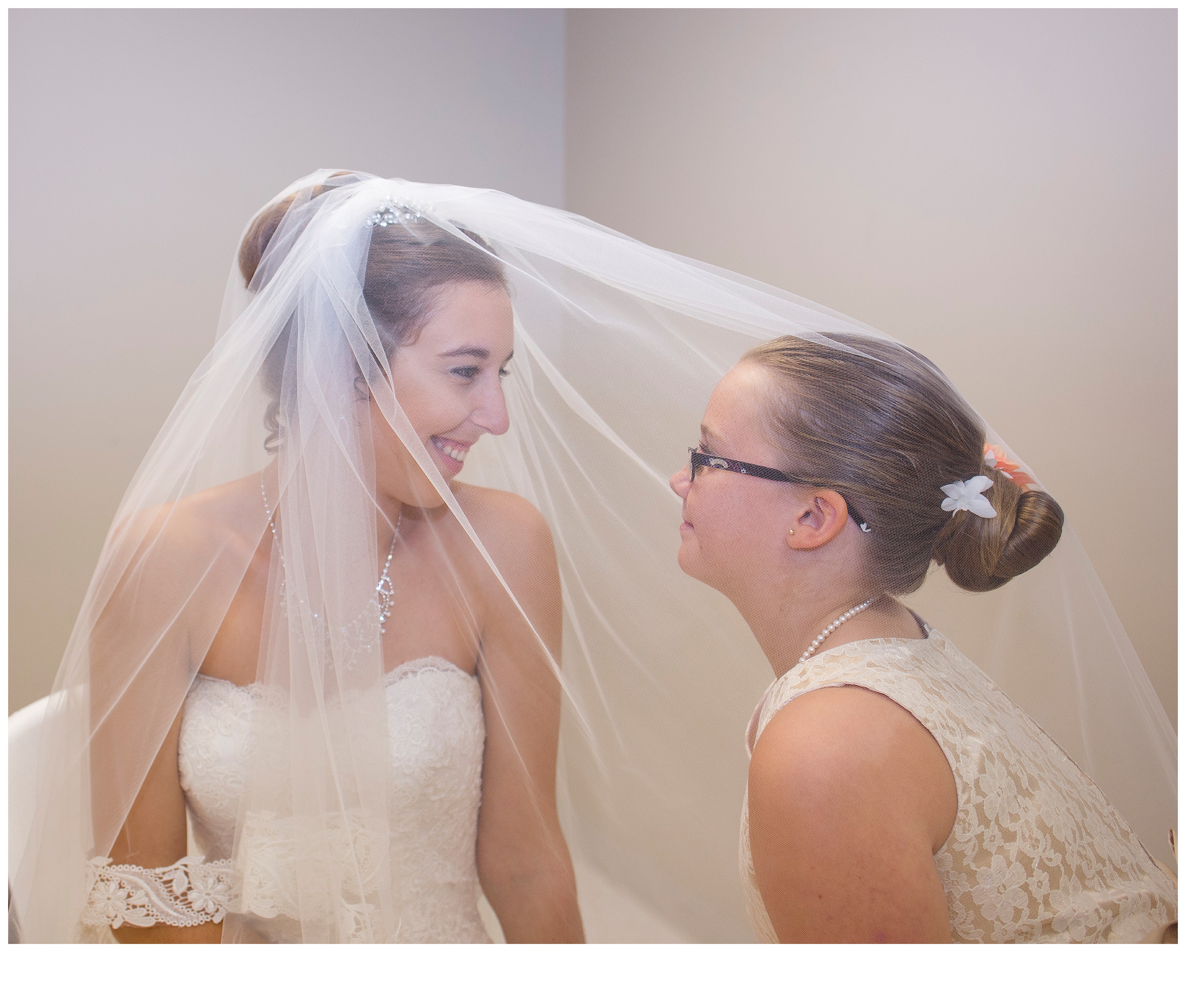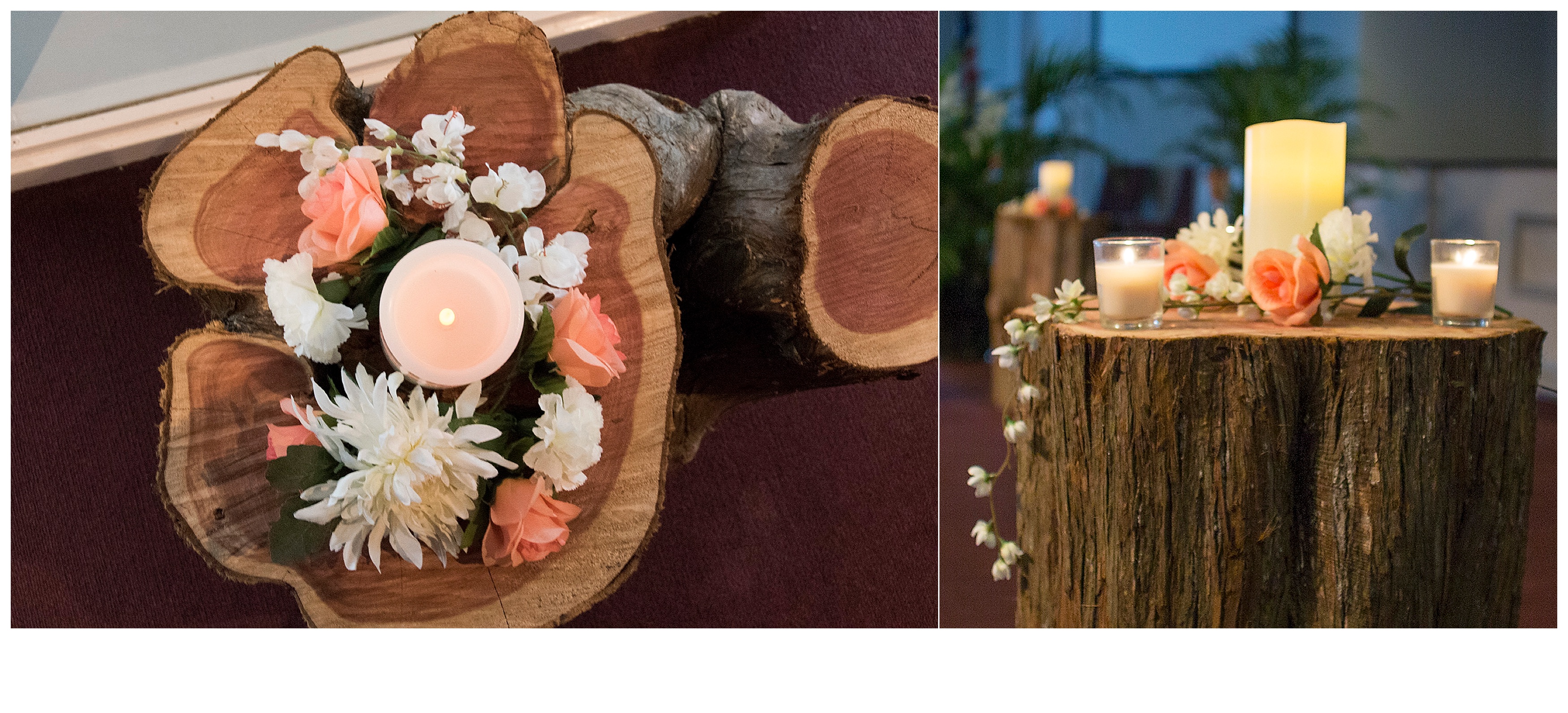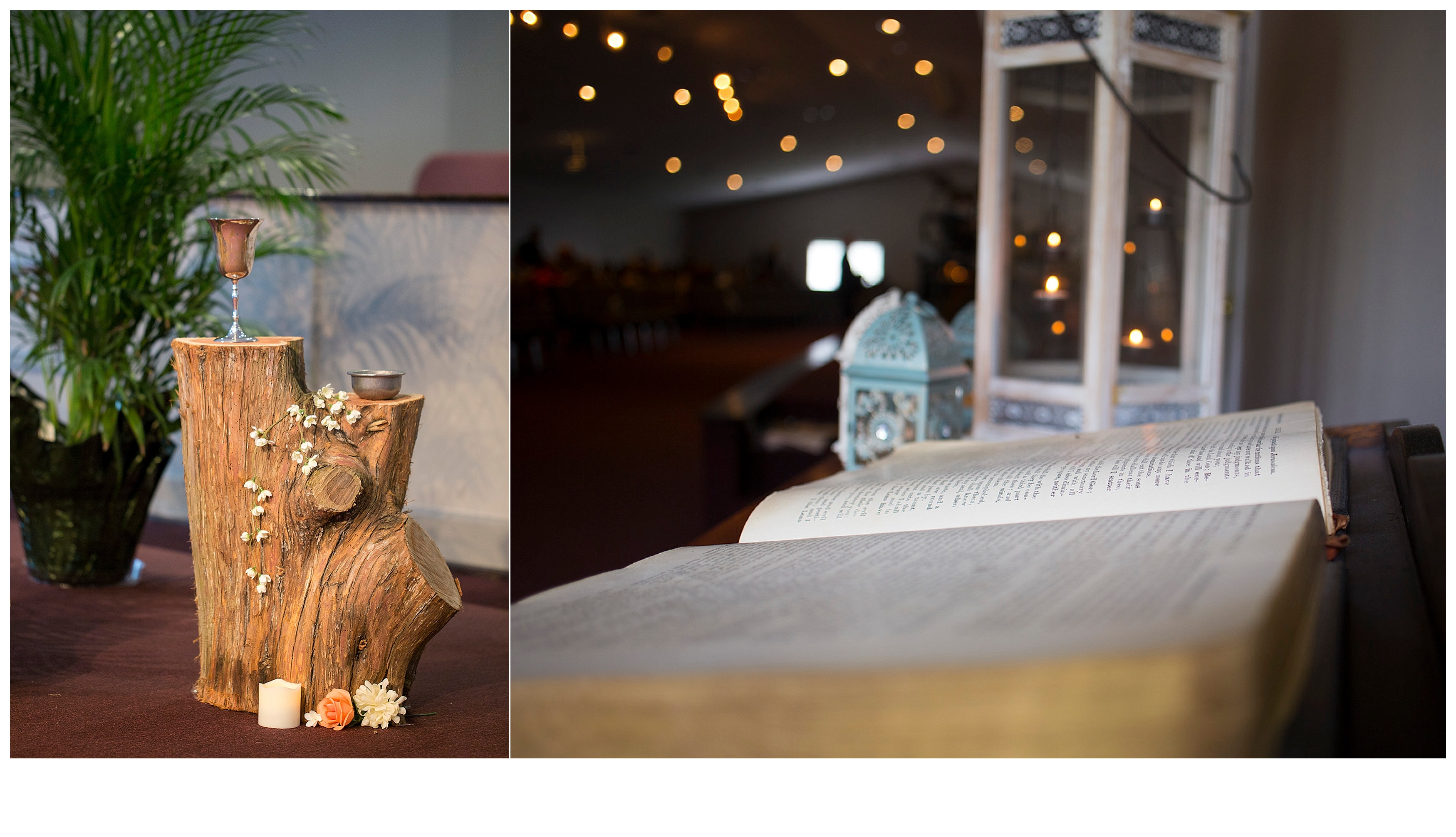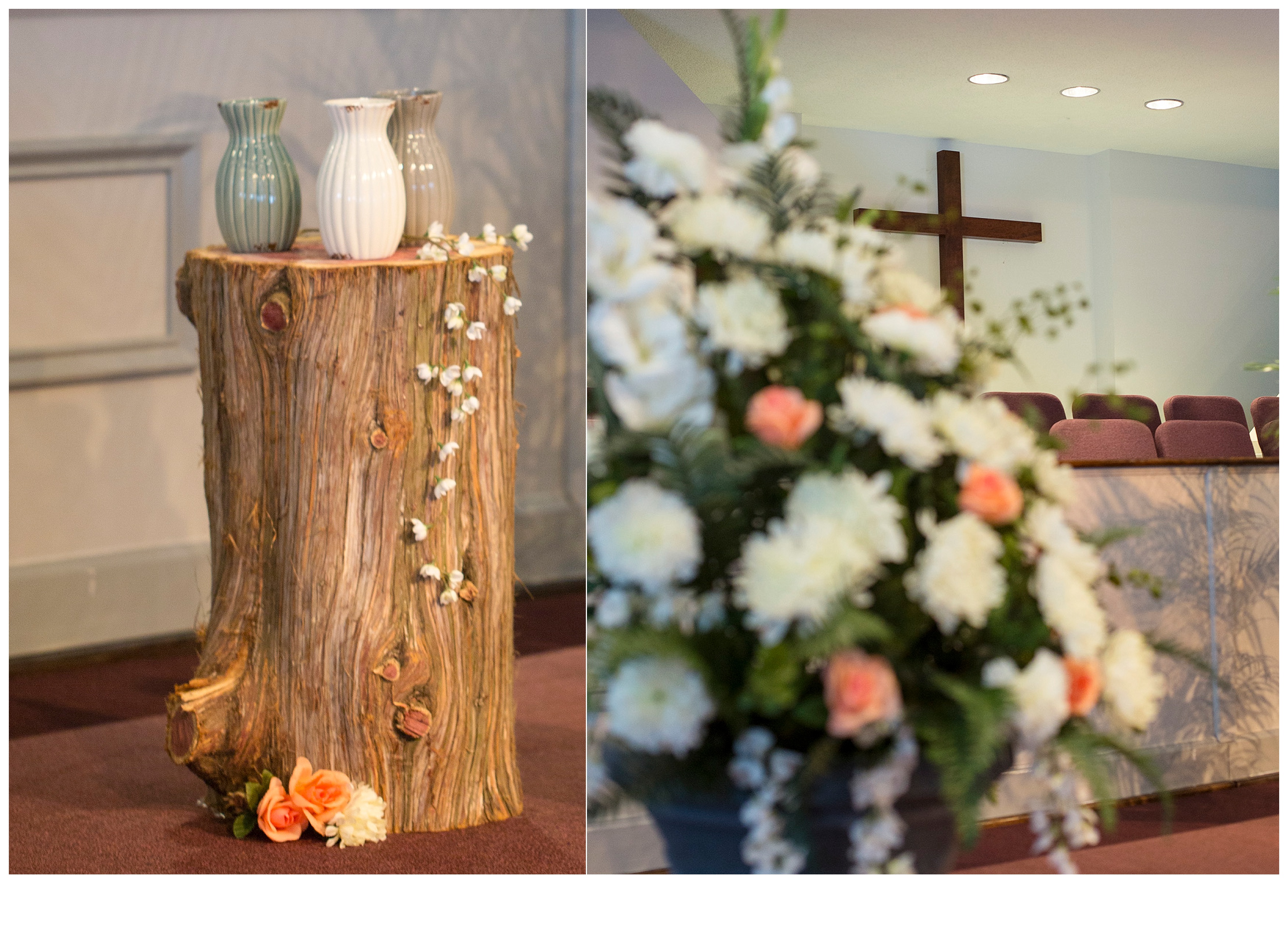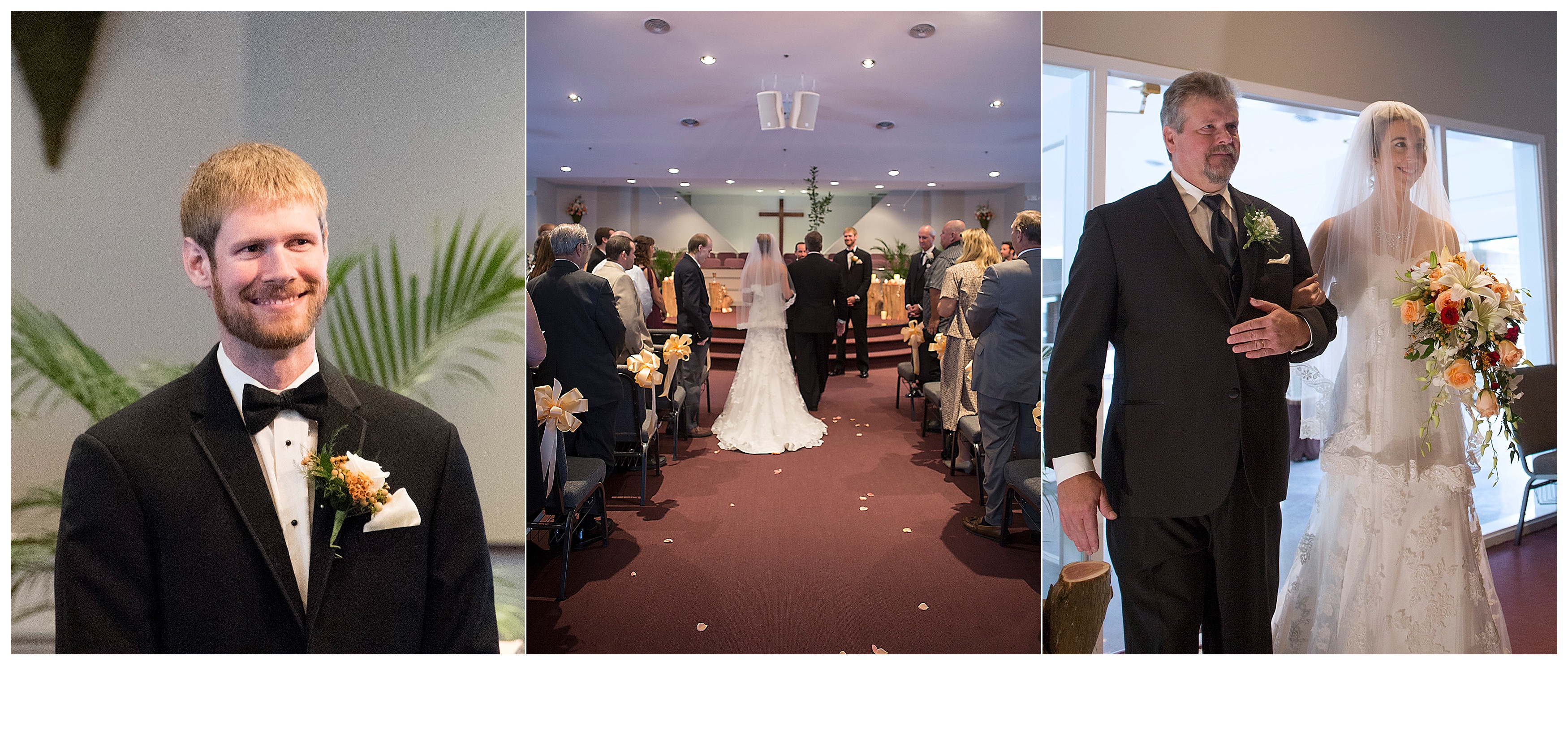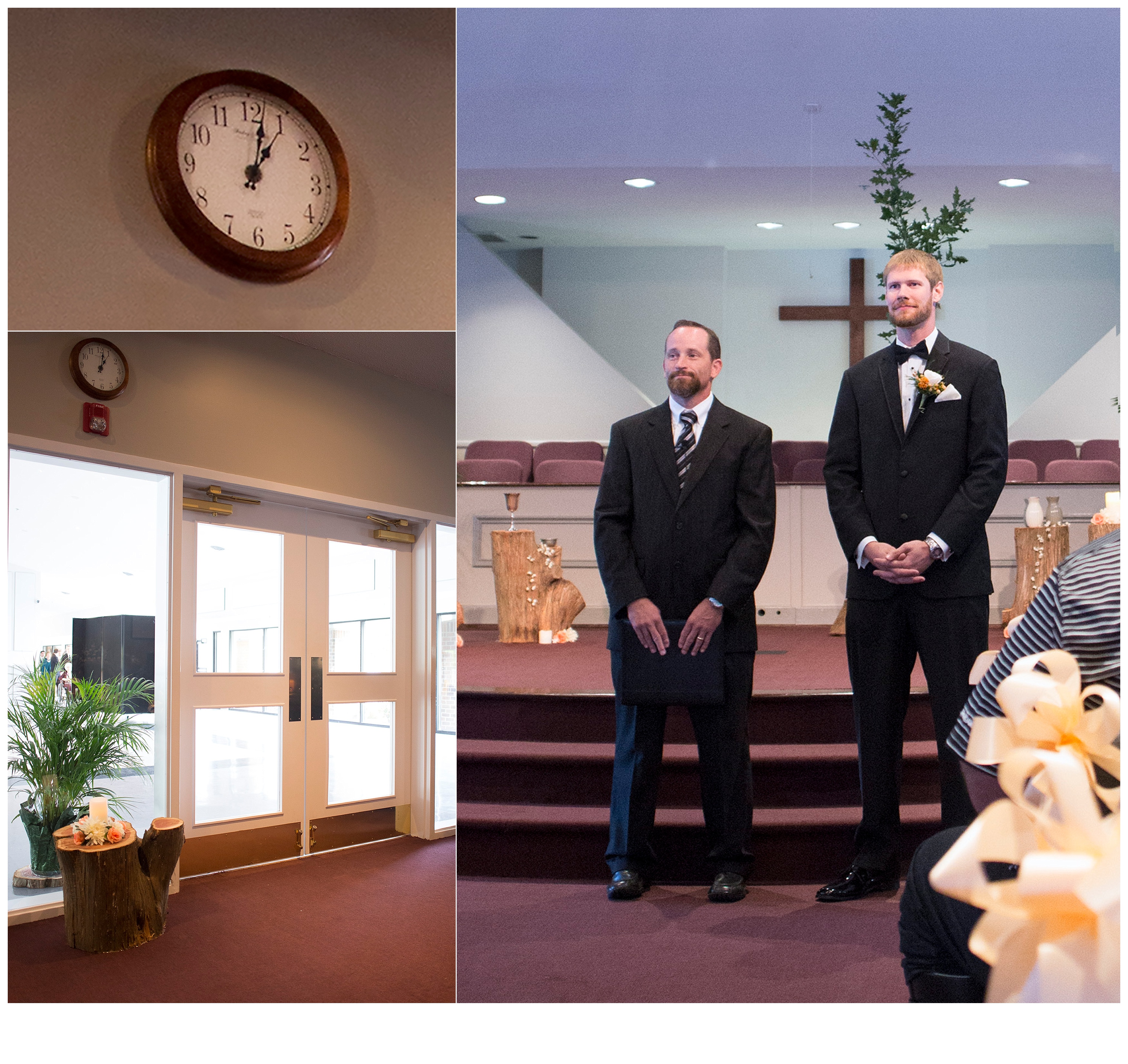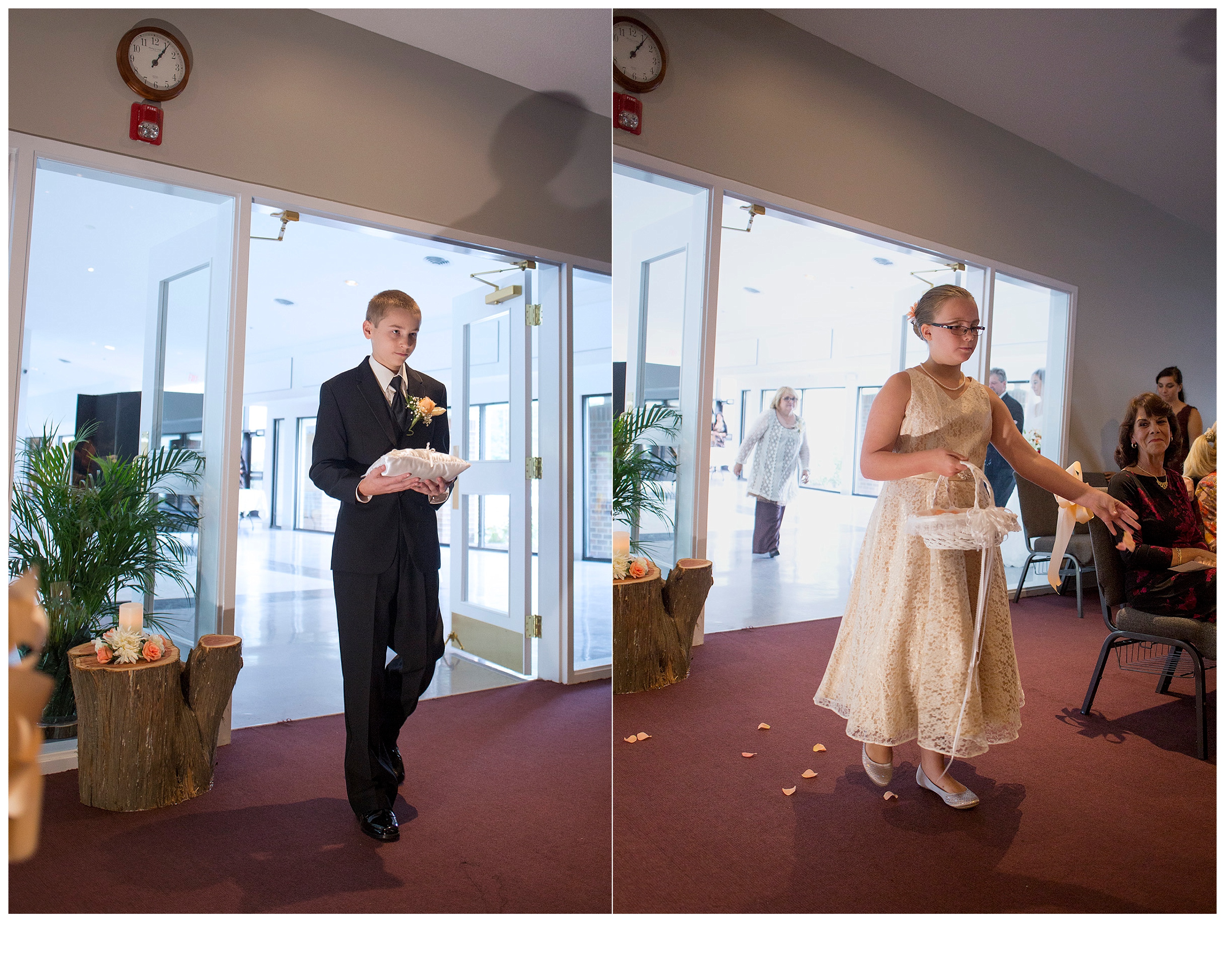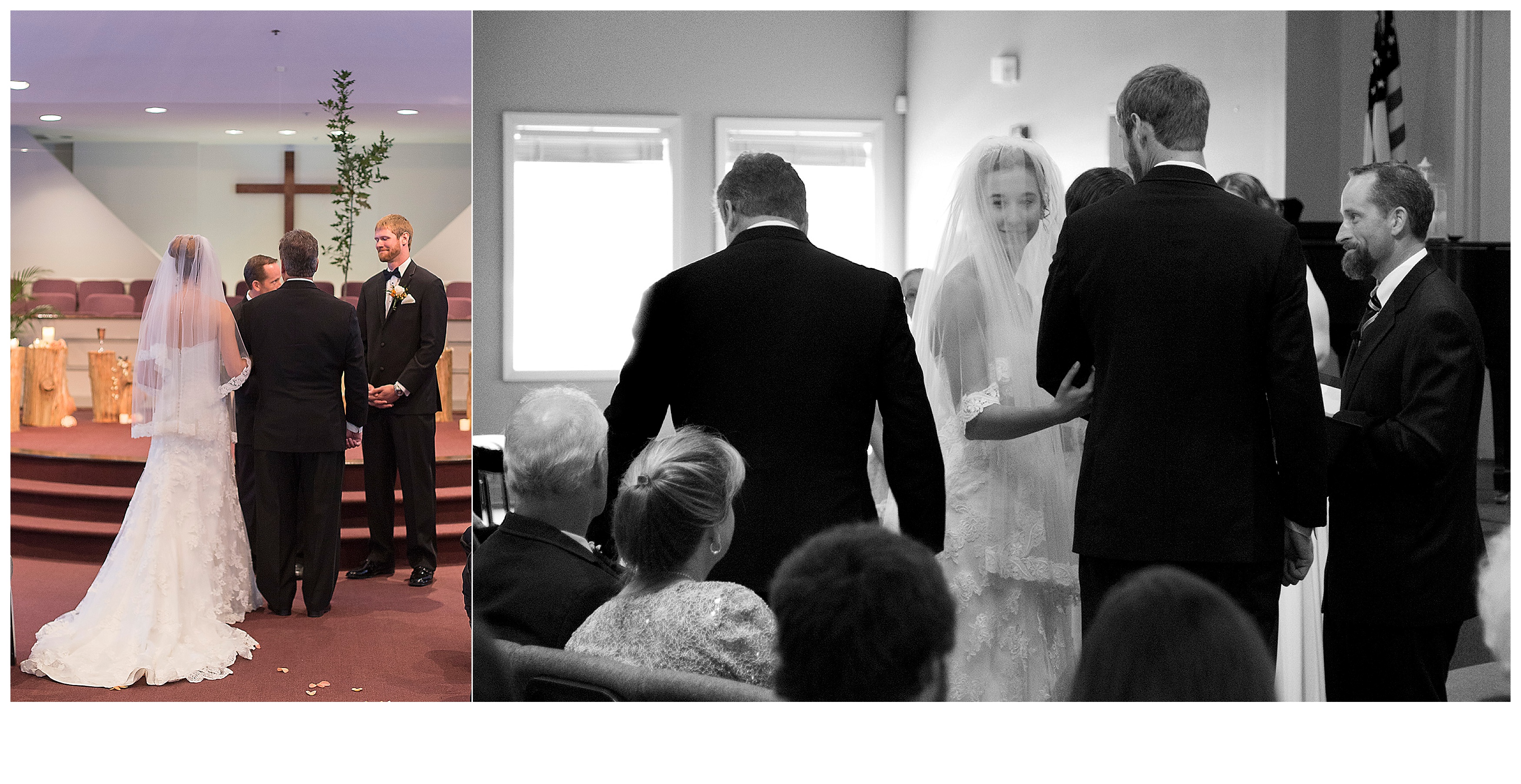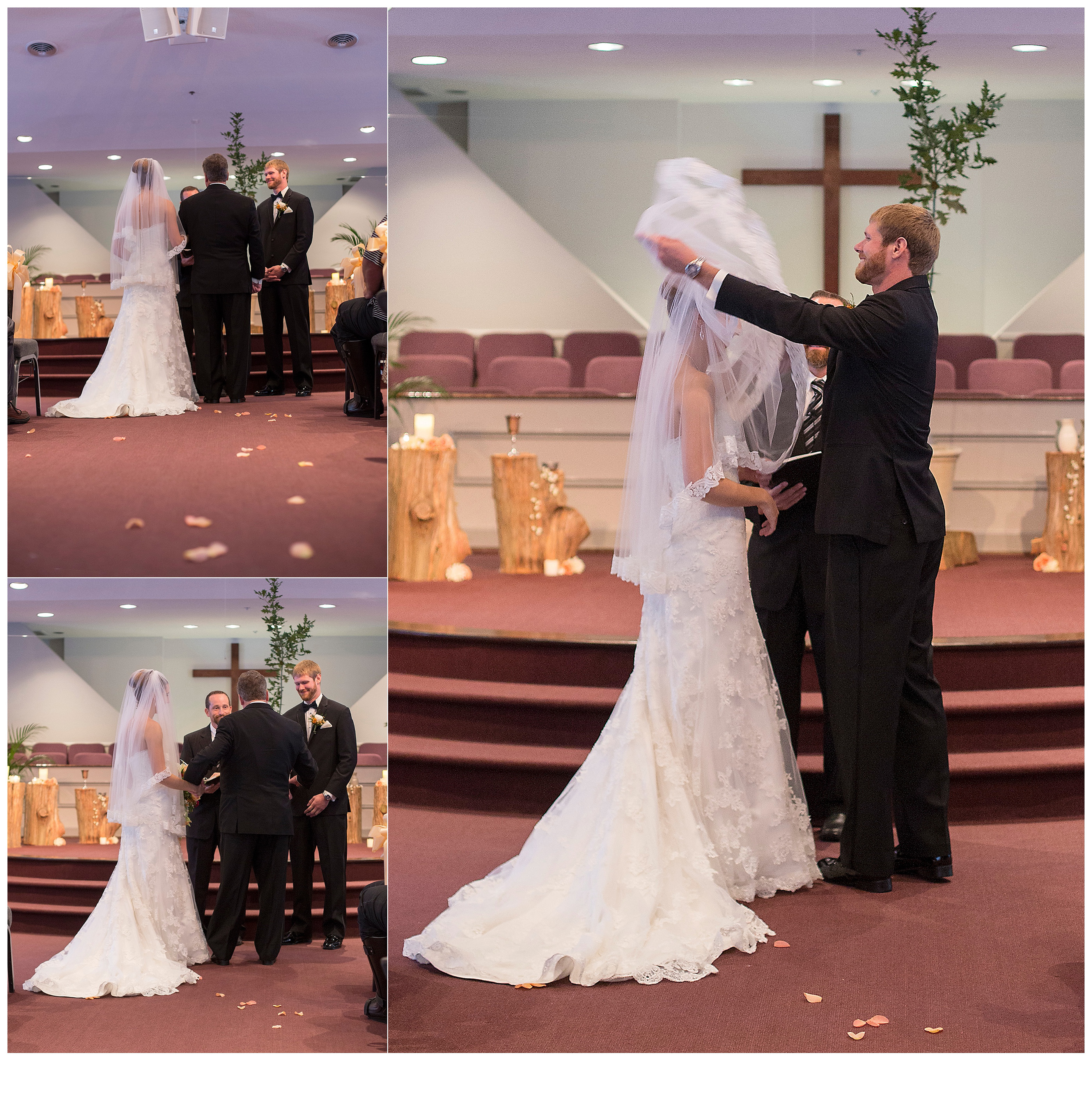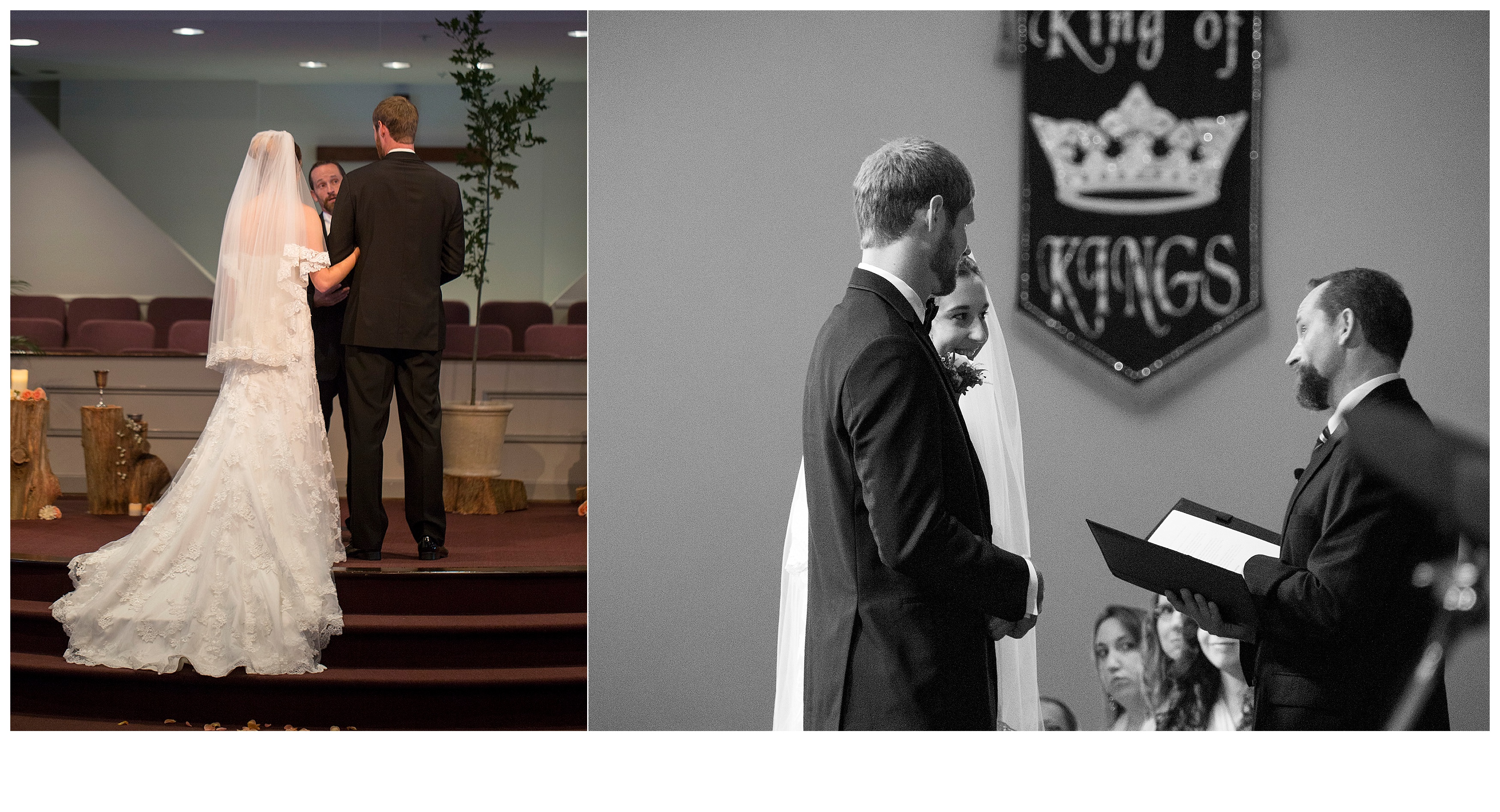 Now that's what I call a kiss! Love it!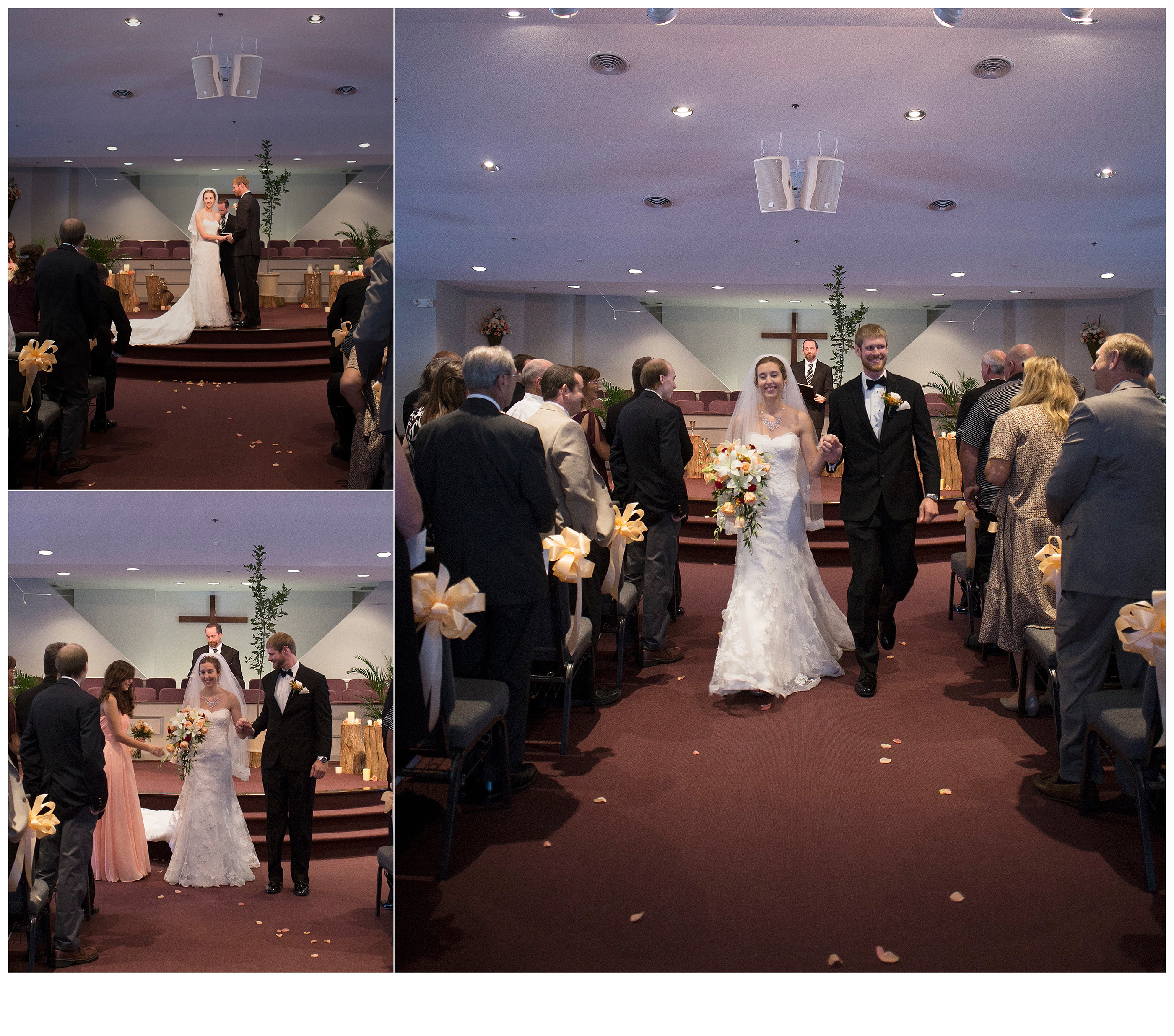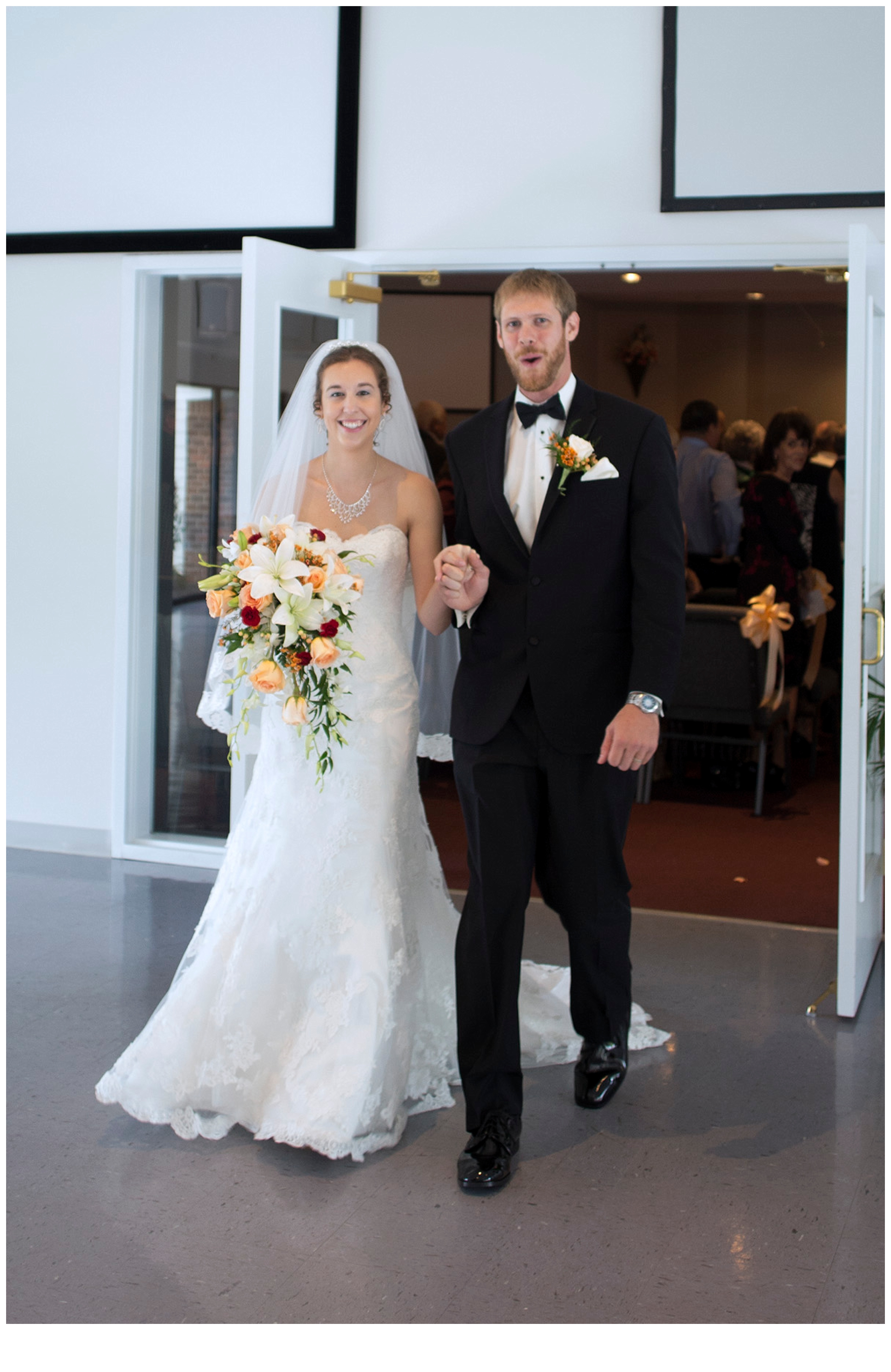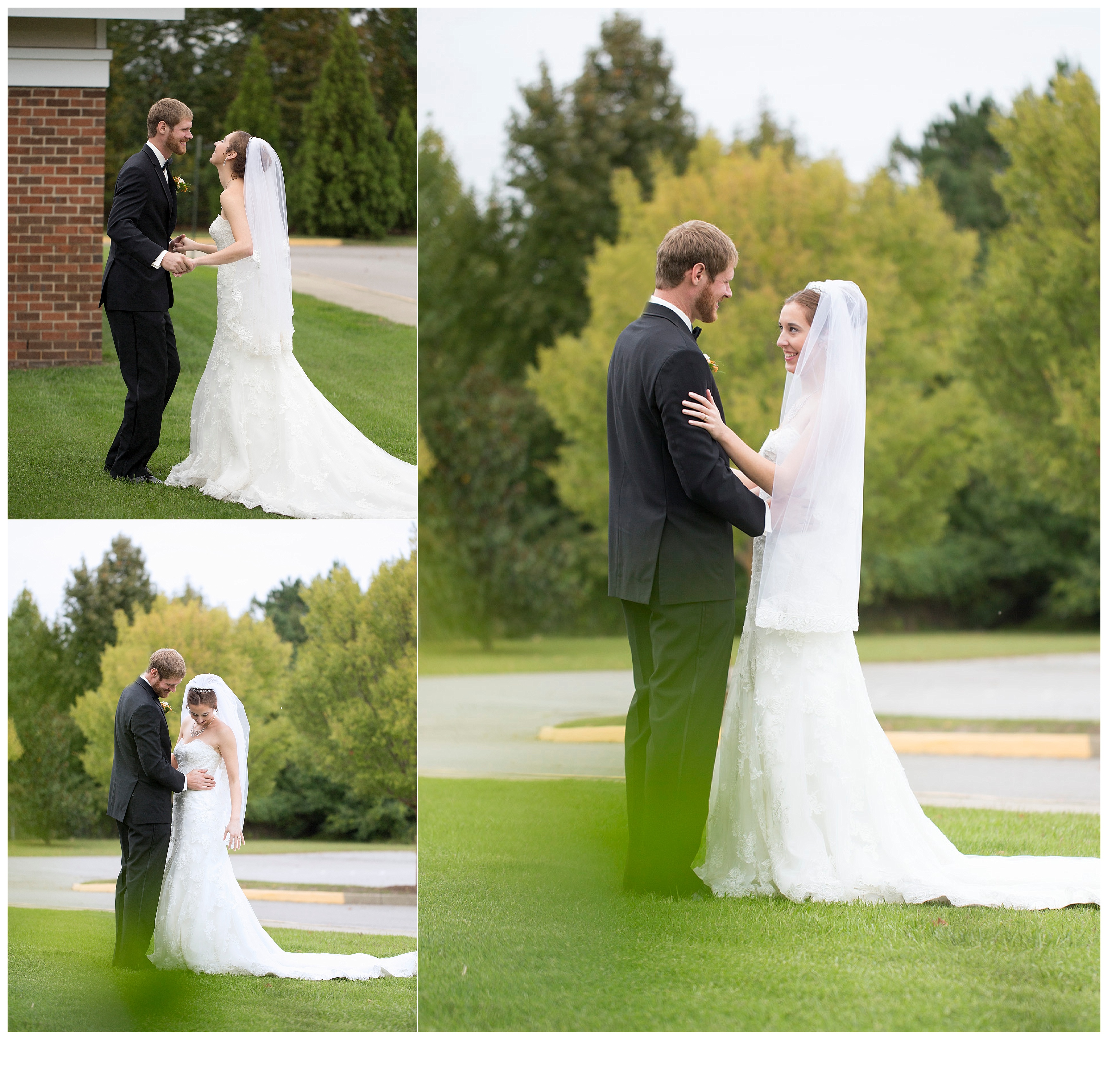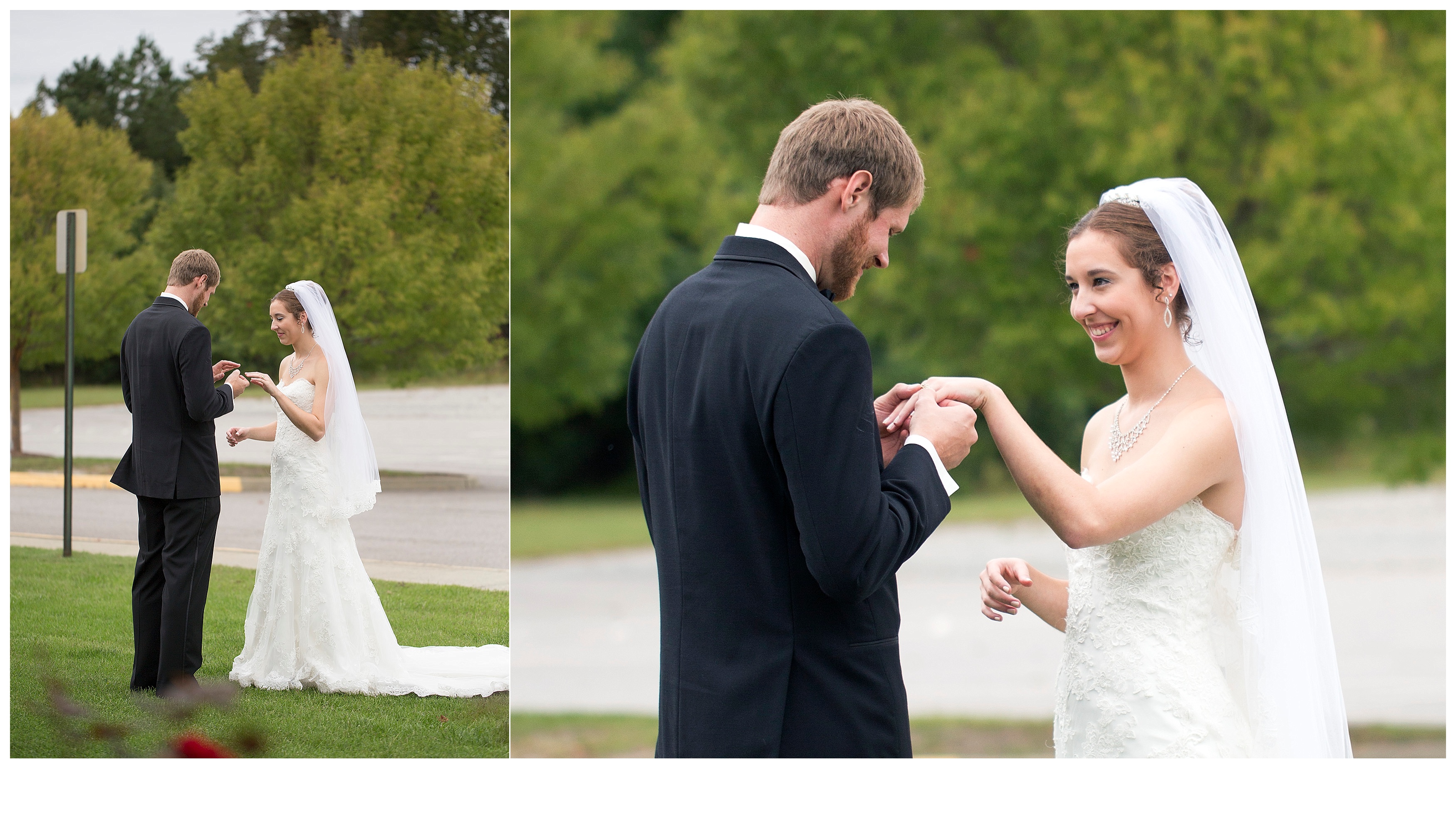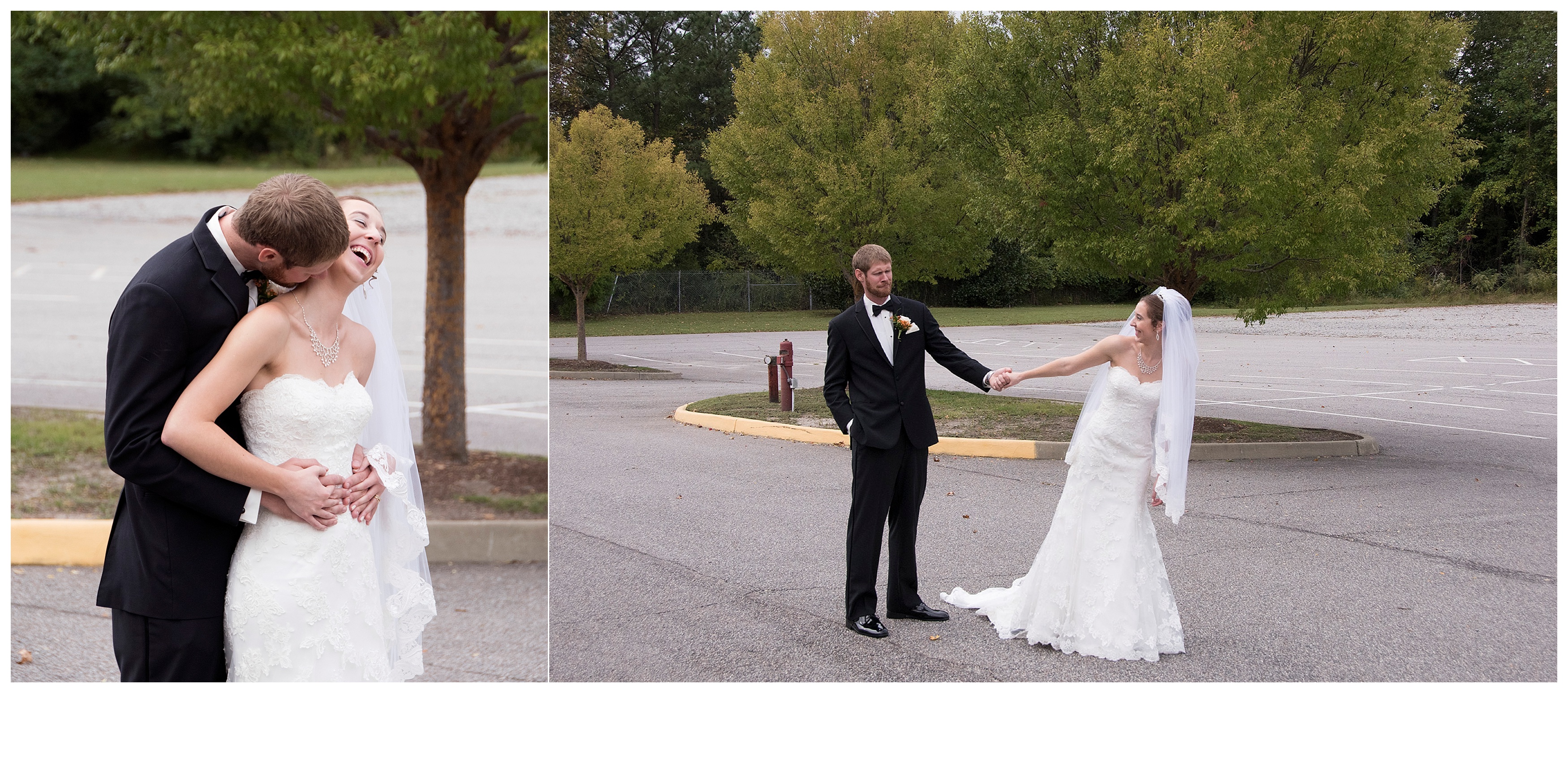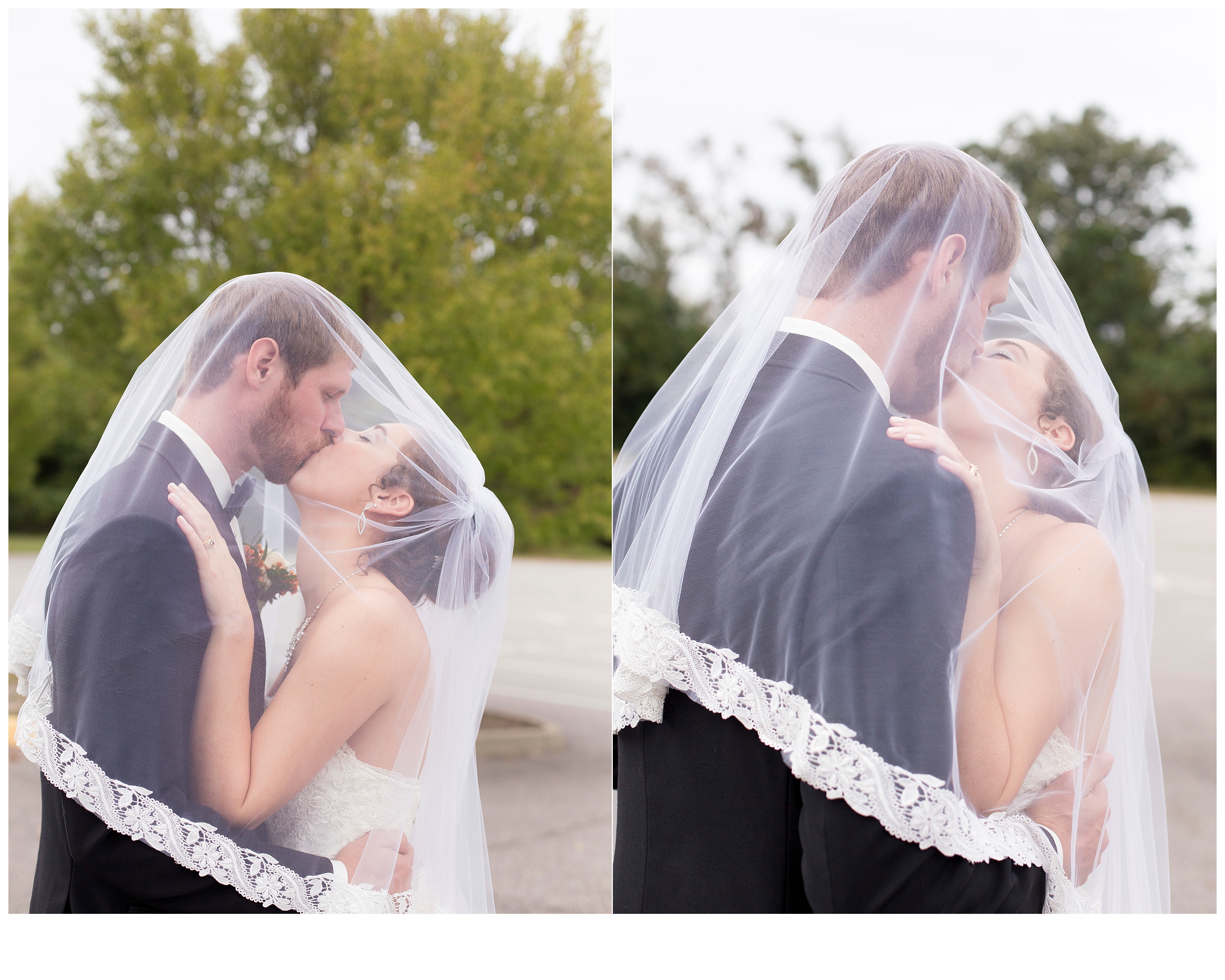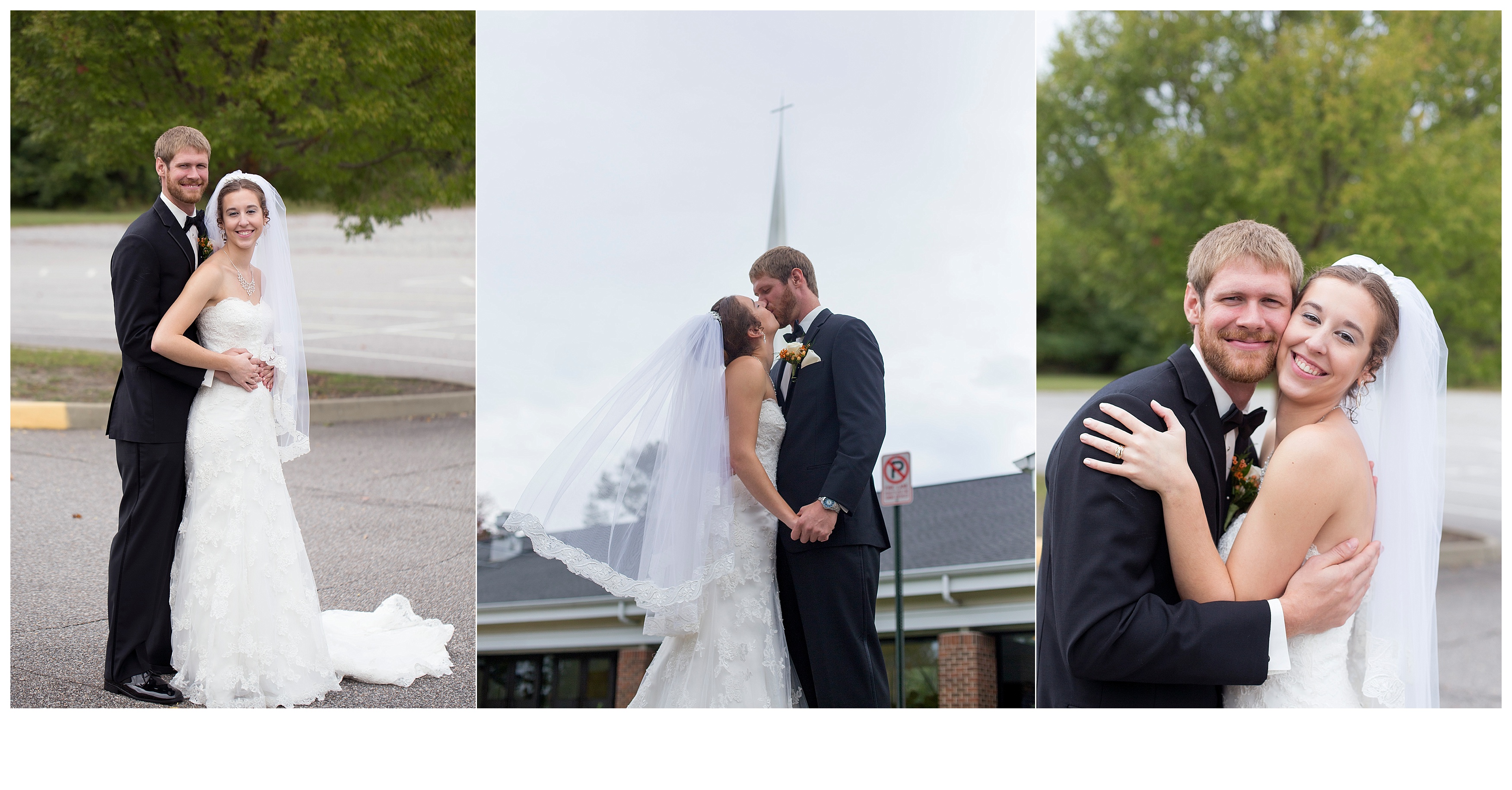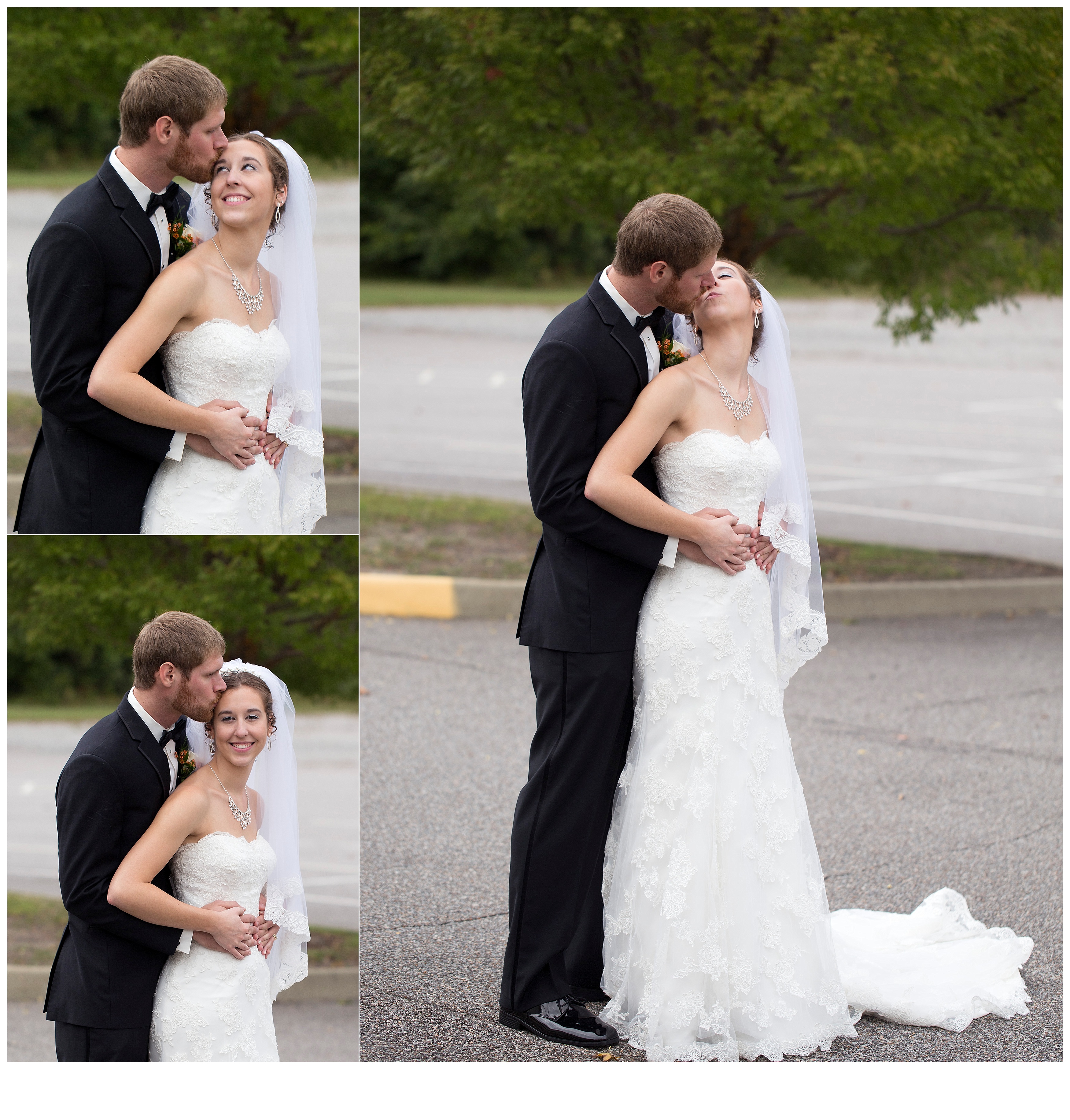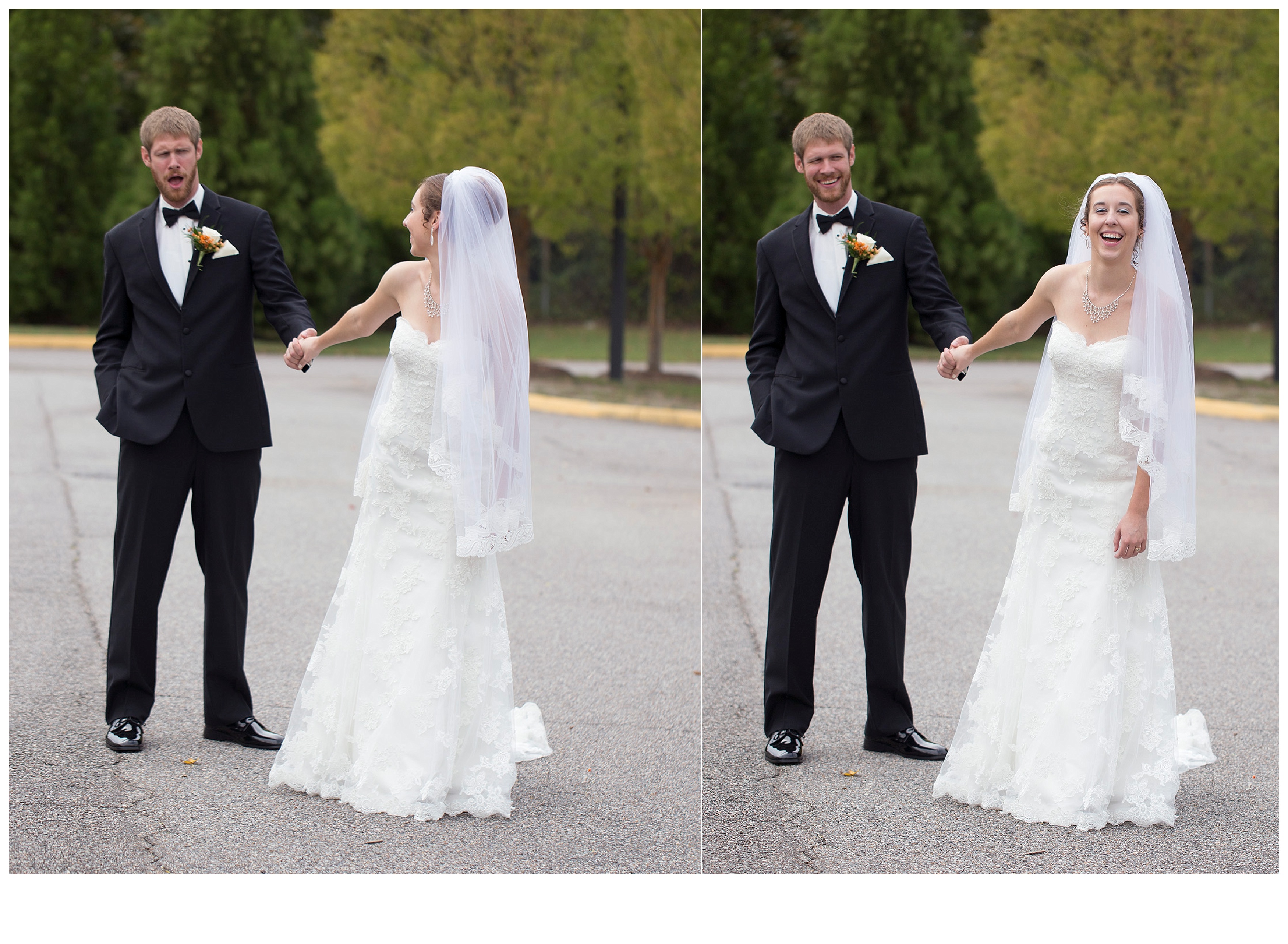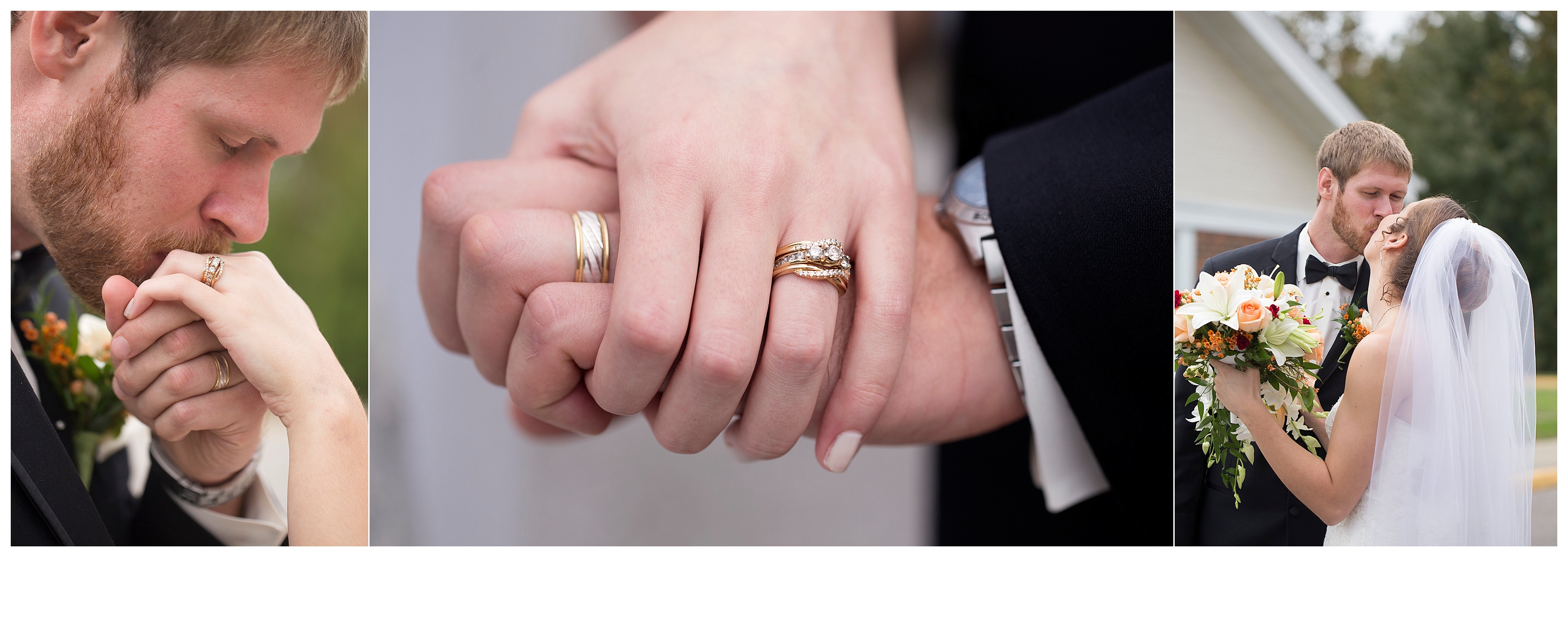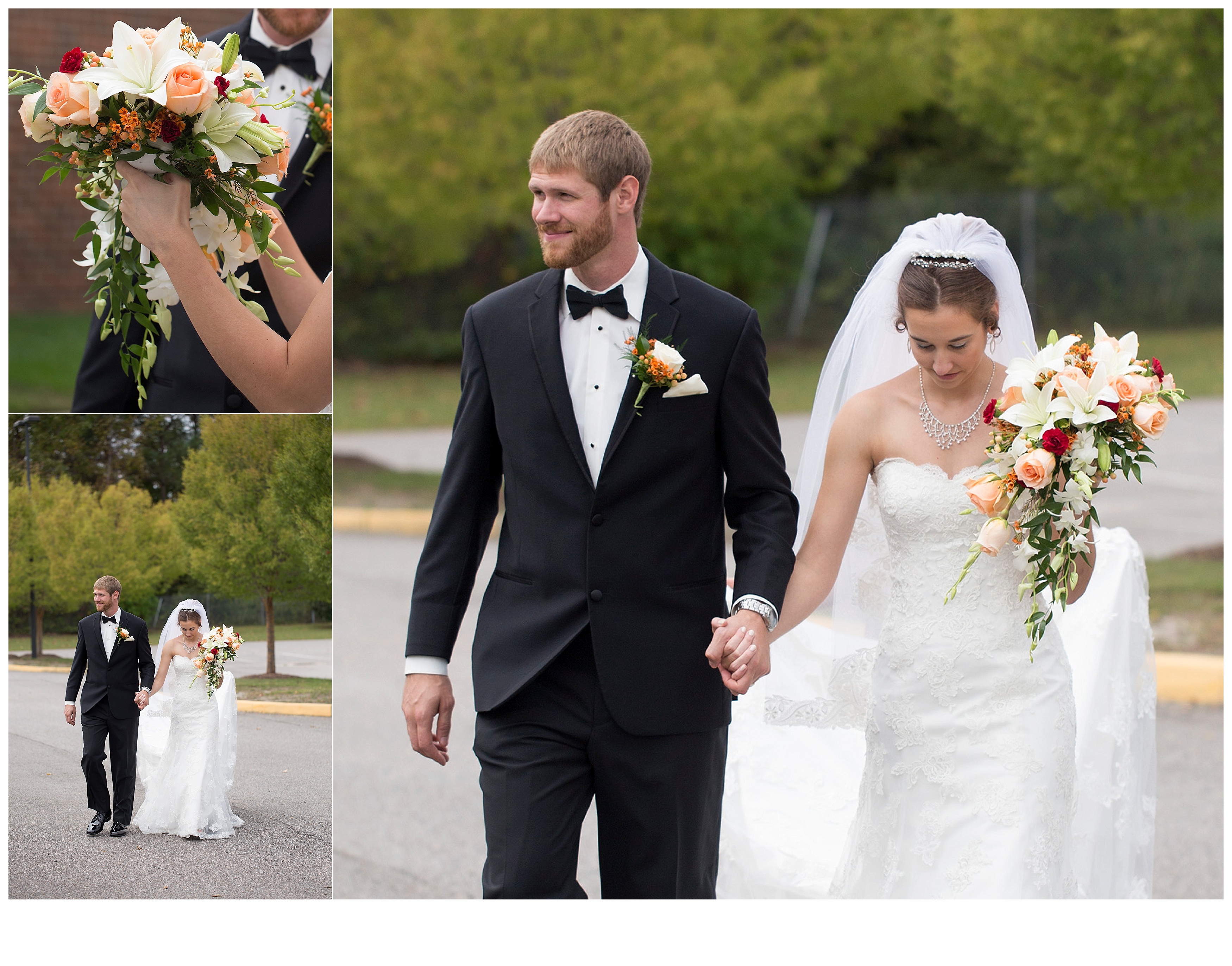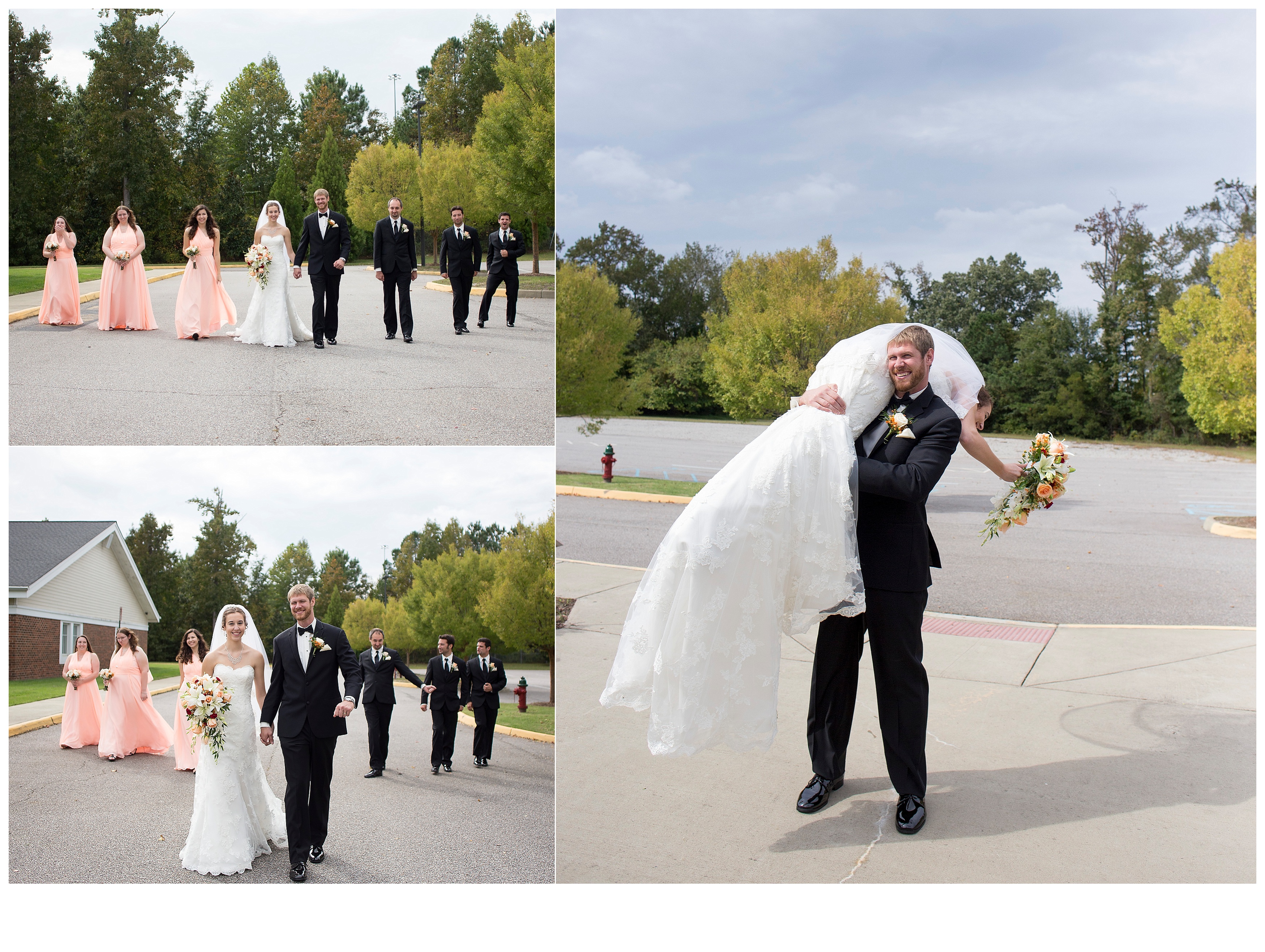 The mother of the bride couldn't believe the so-called "shenanigans" going on outside, LOL!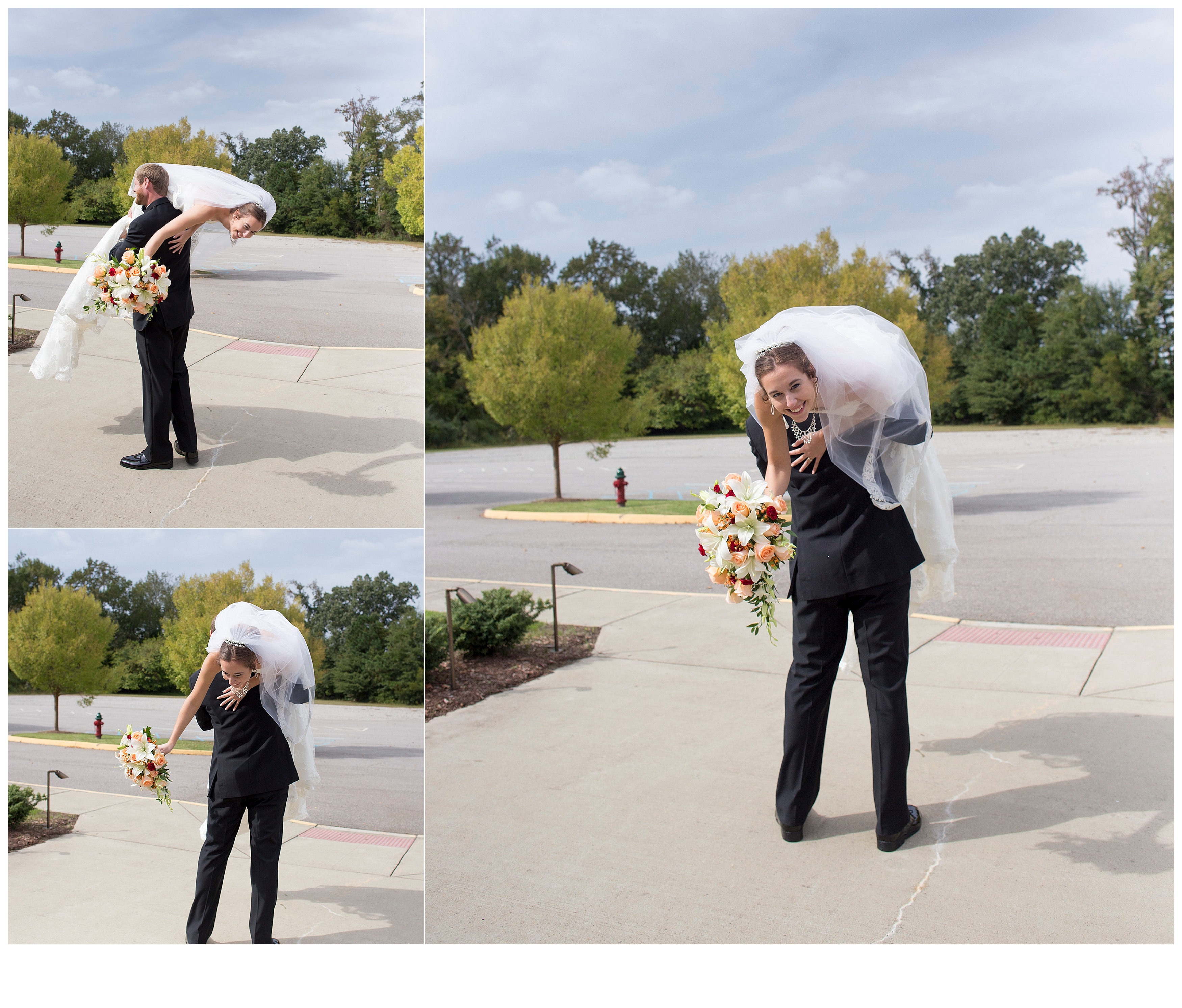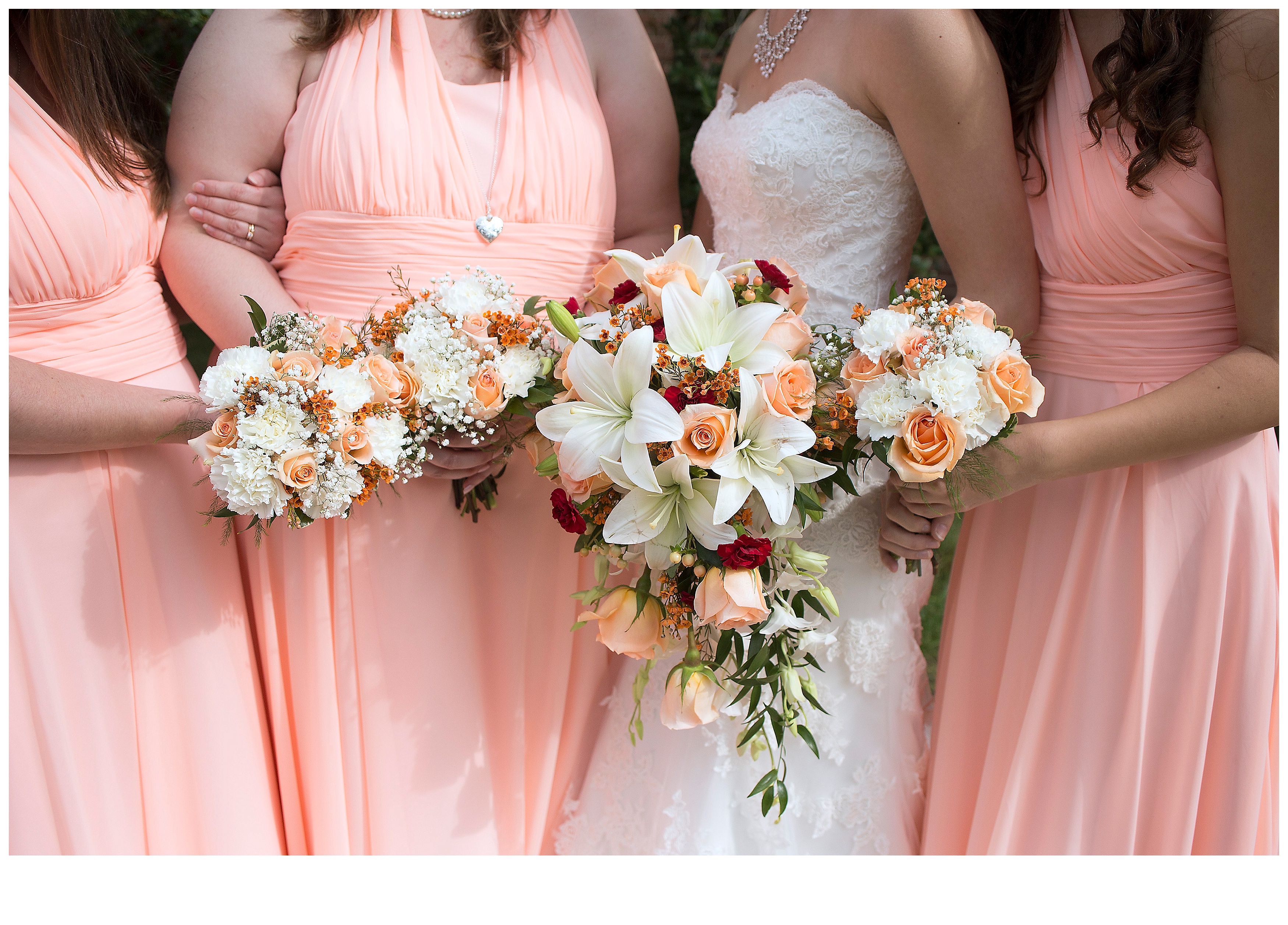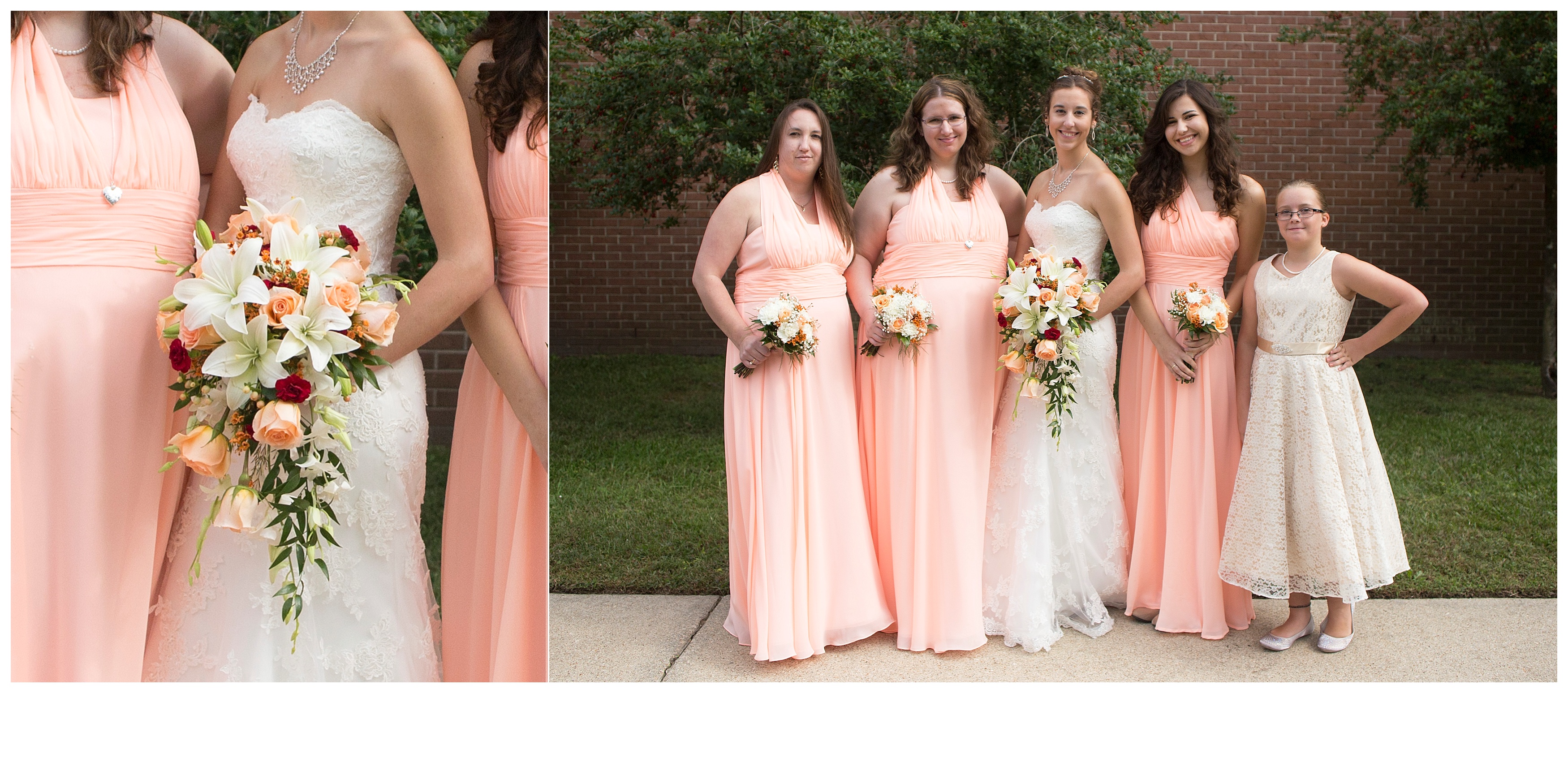 They could be models!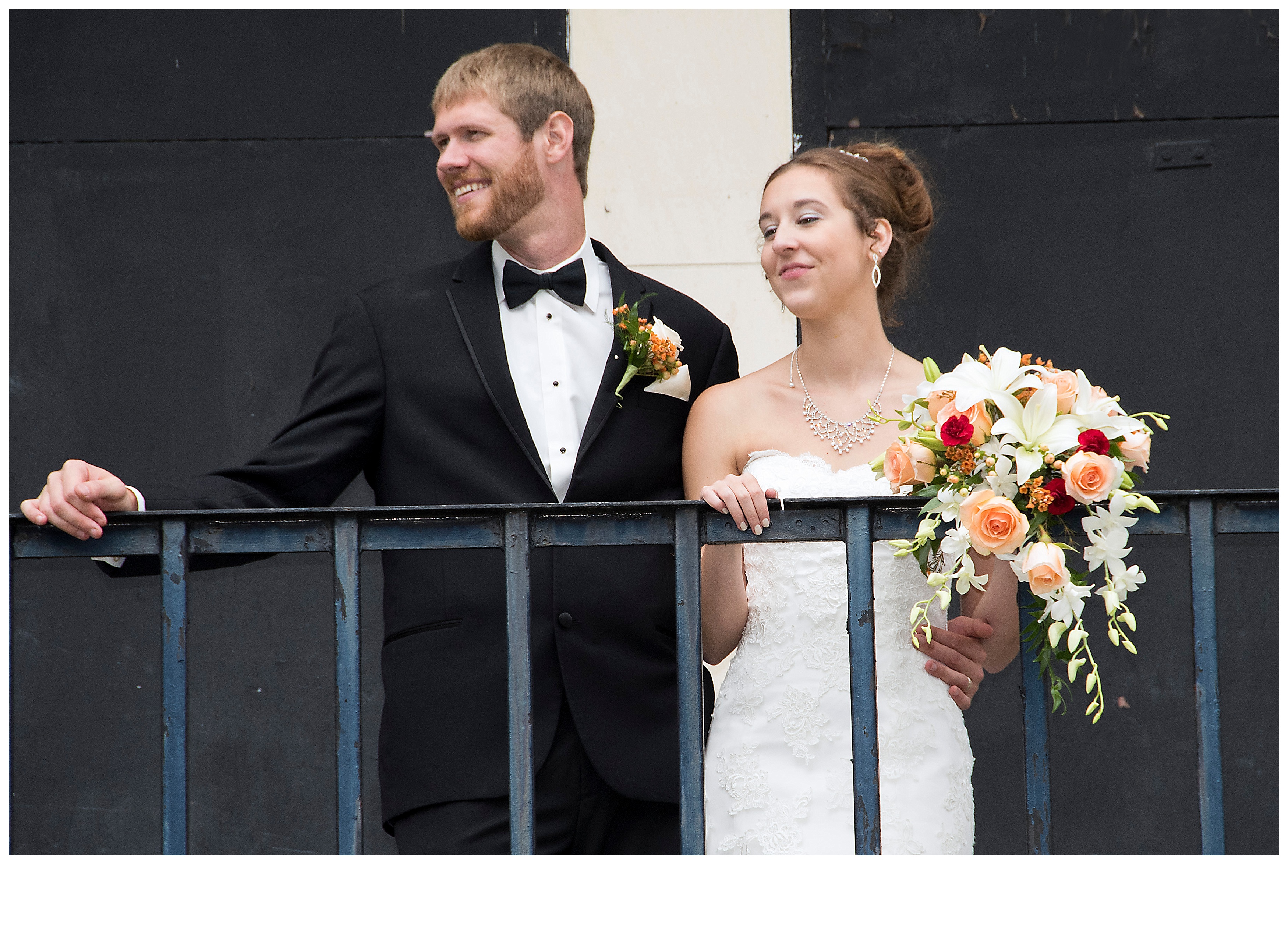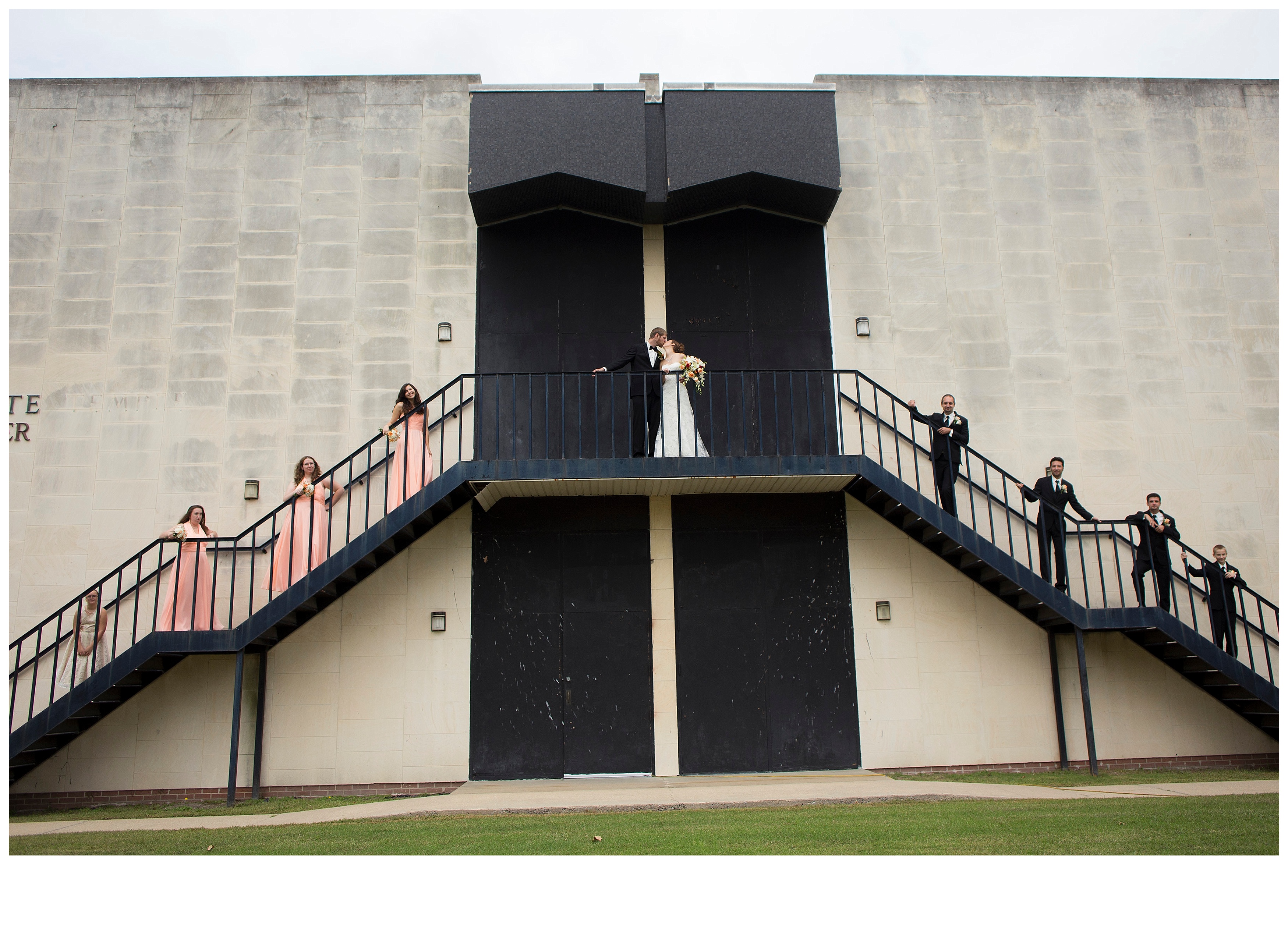 She cannot keep her eye off that ring! Her day has finally arrived!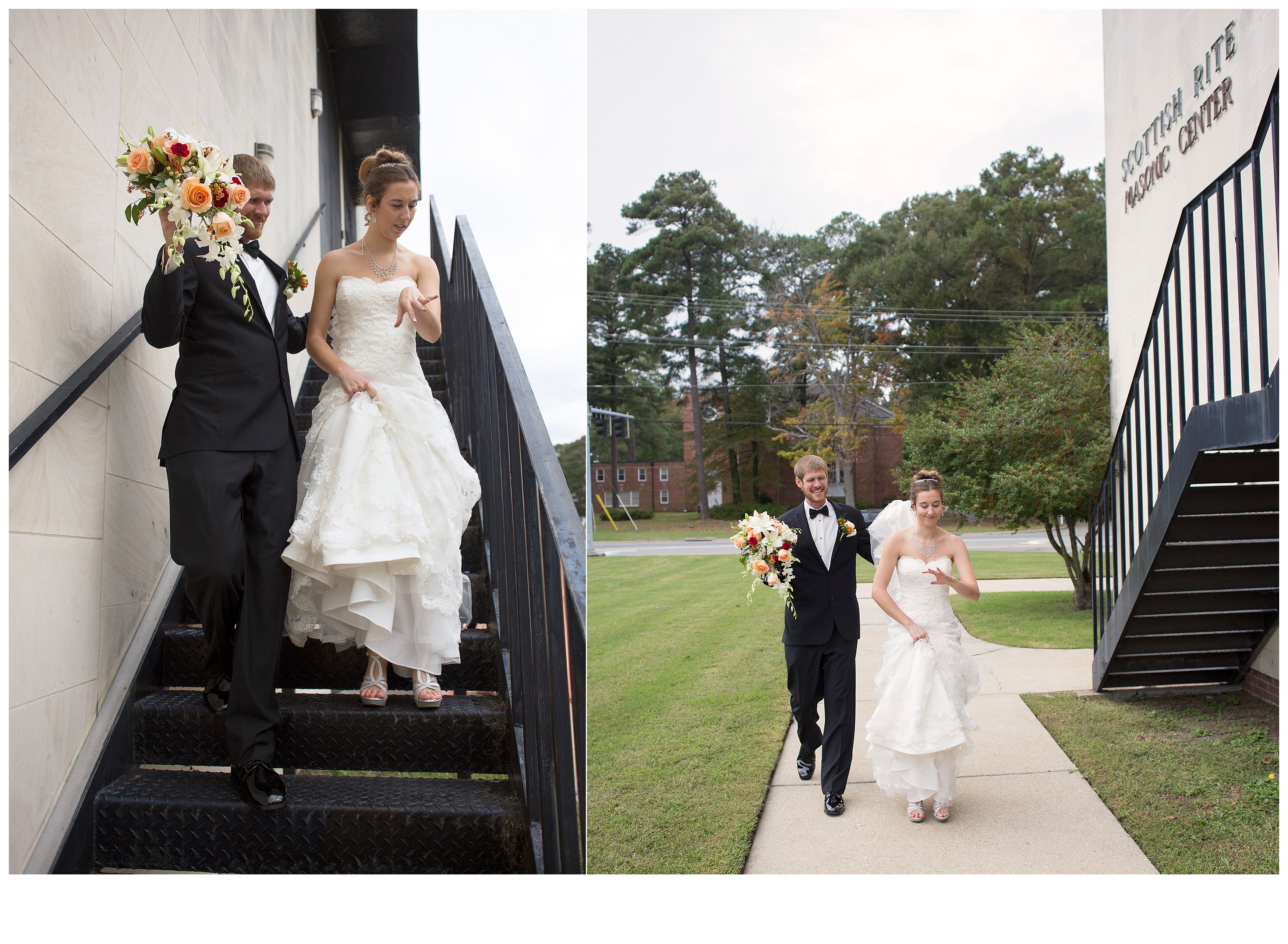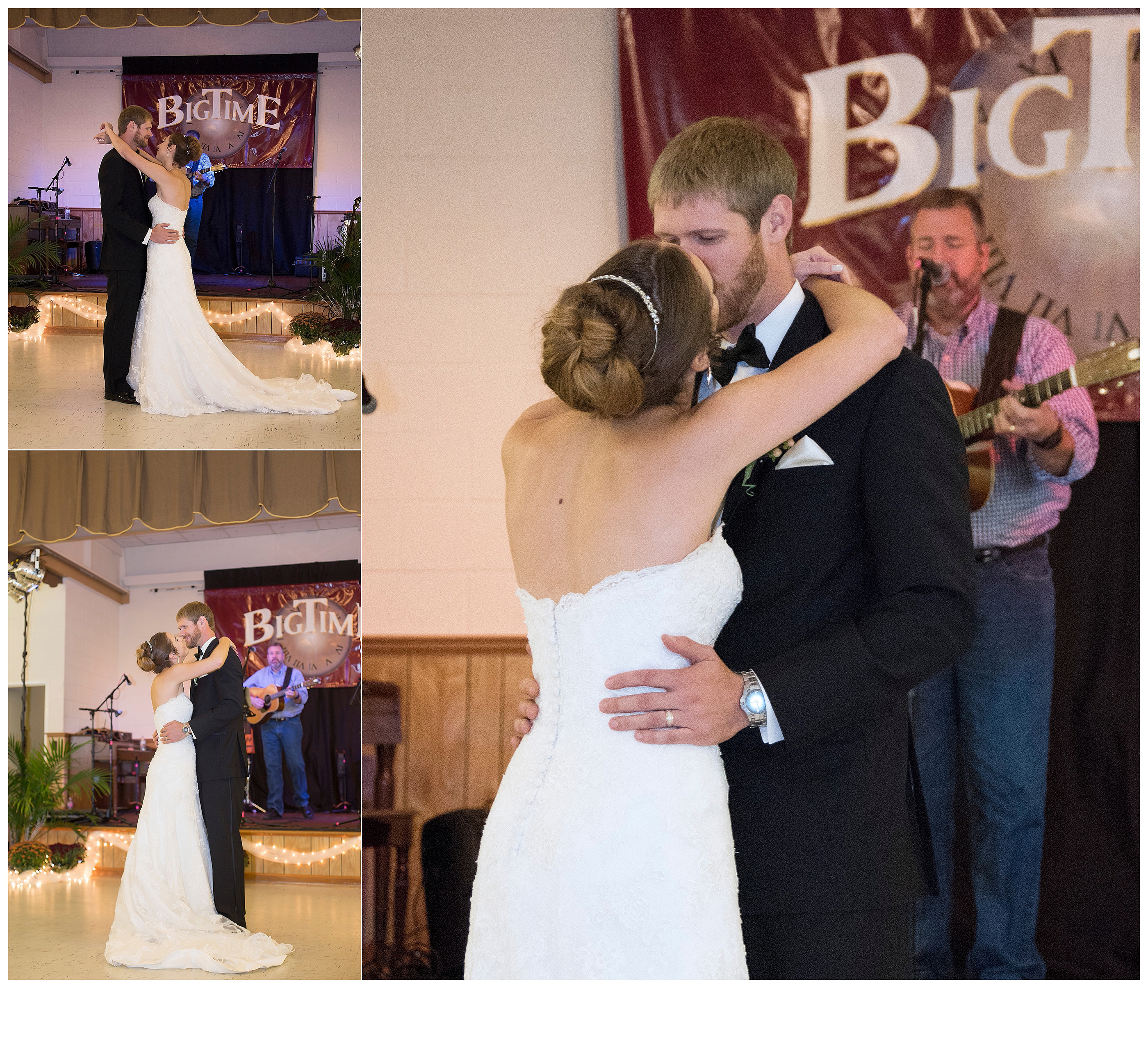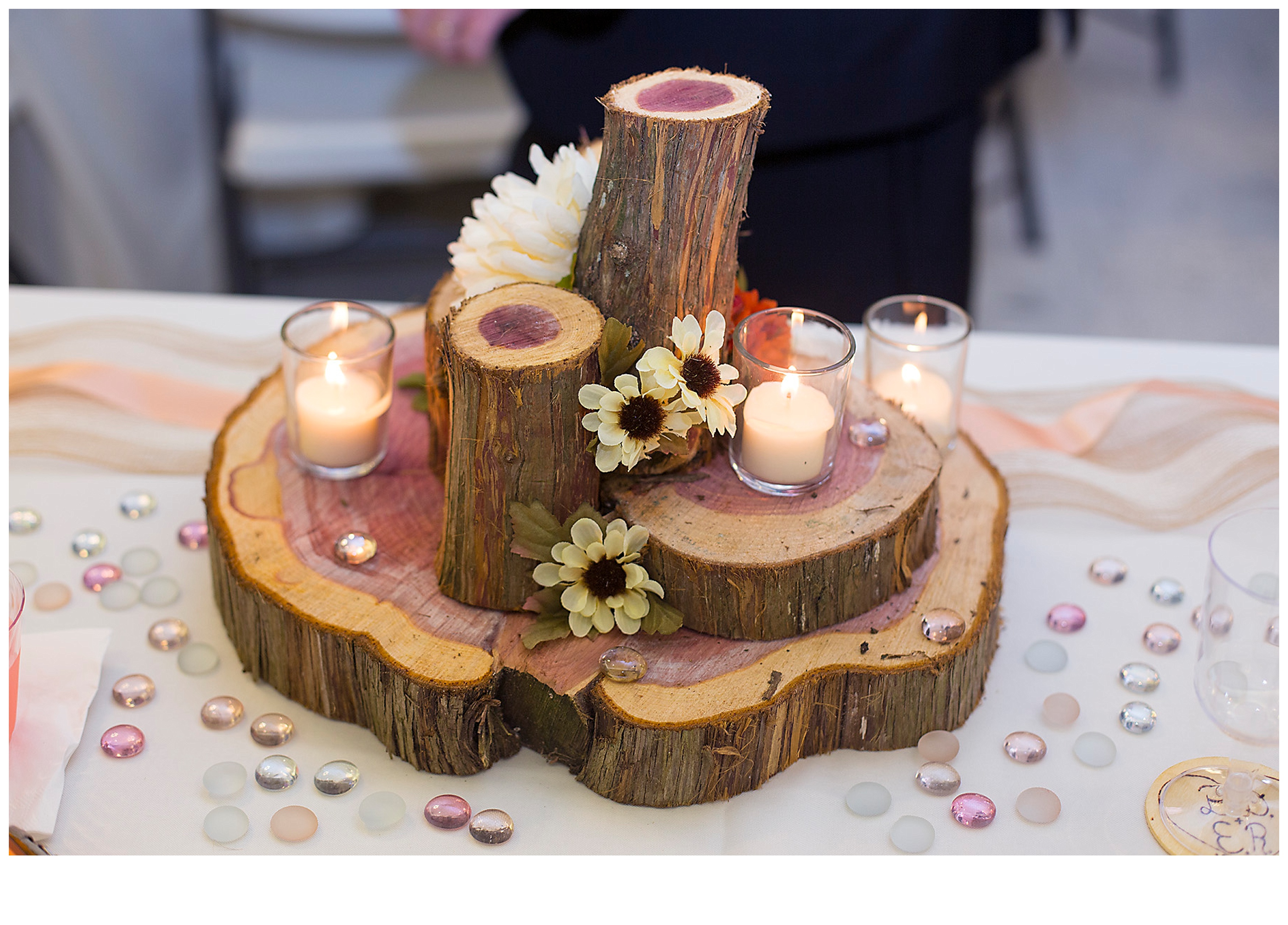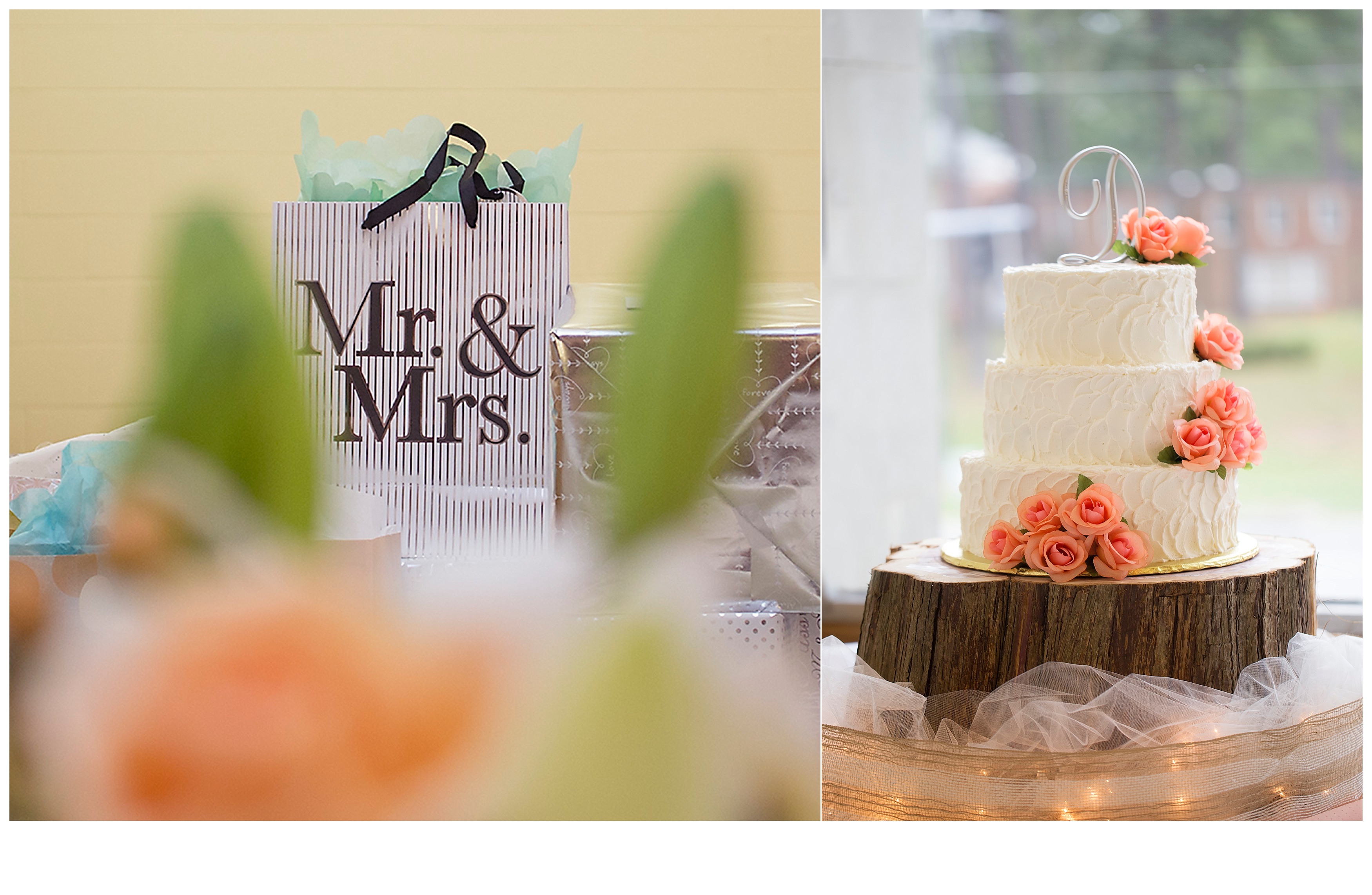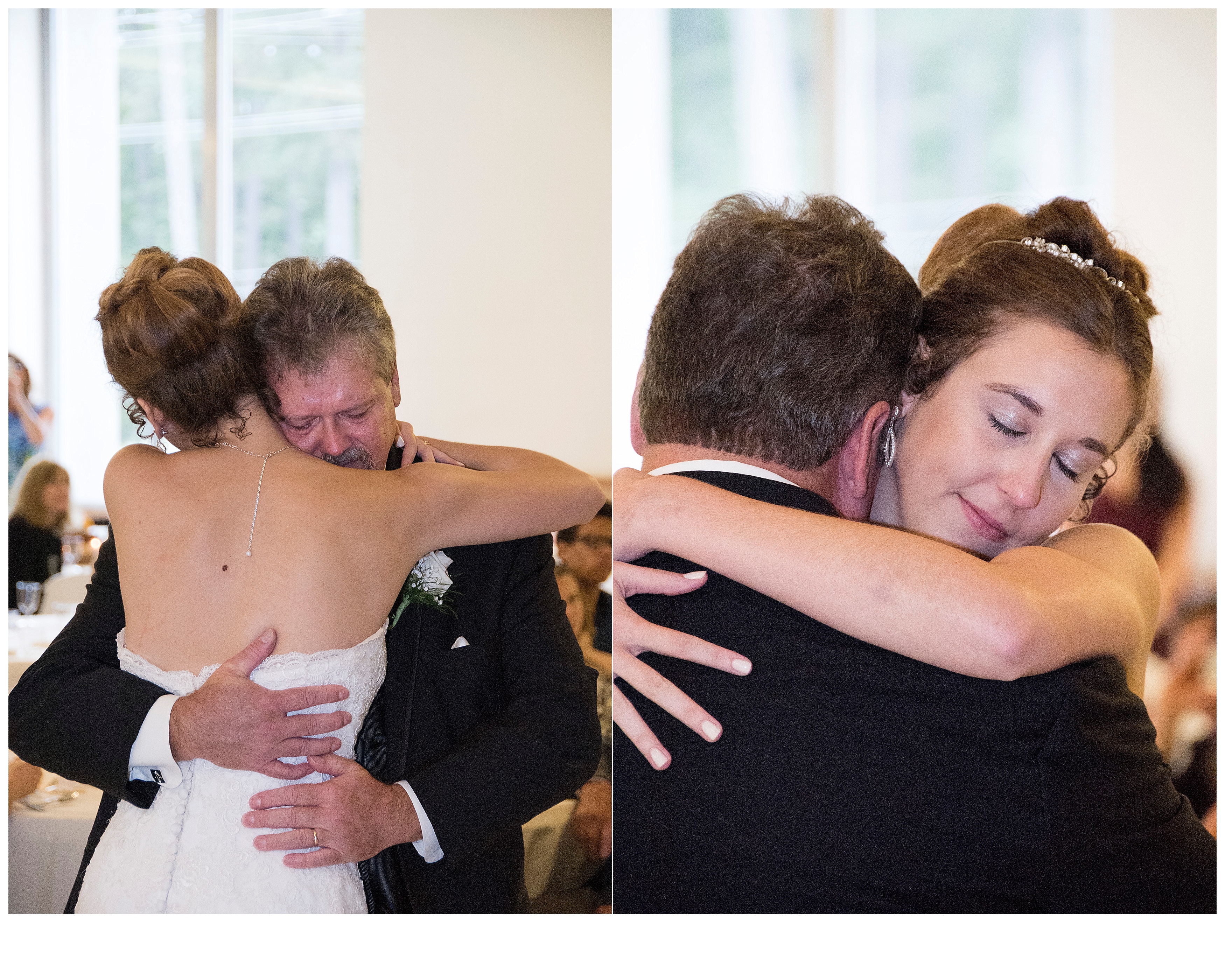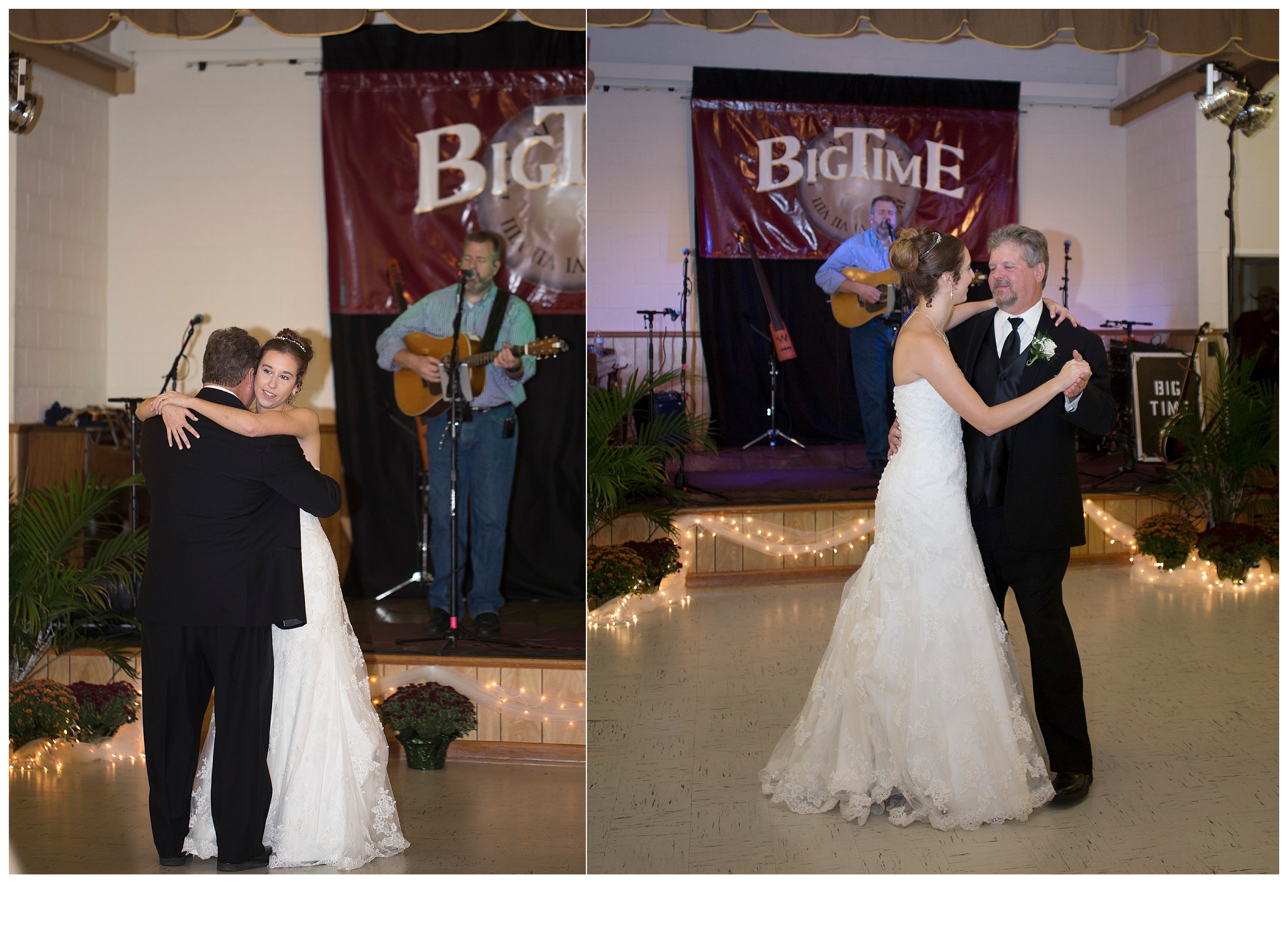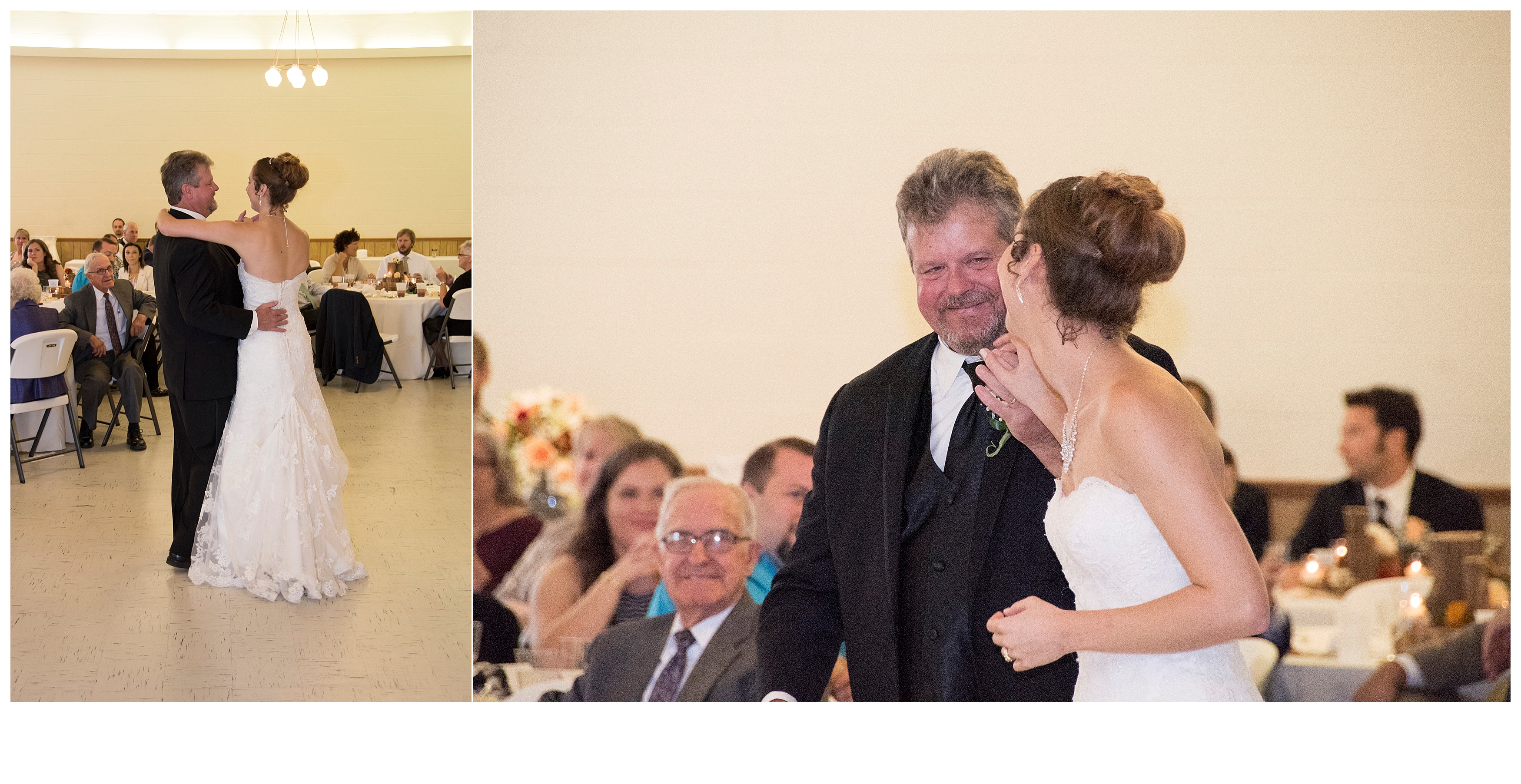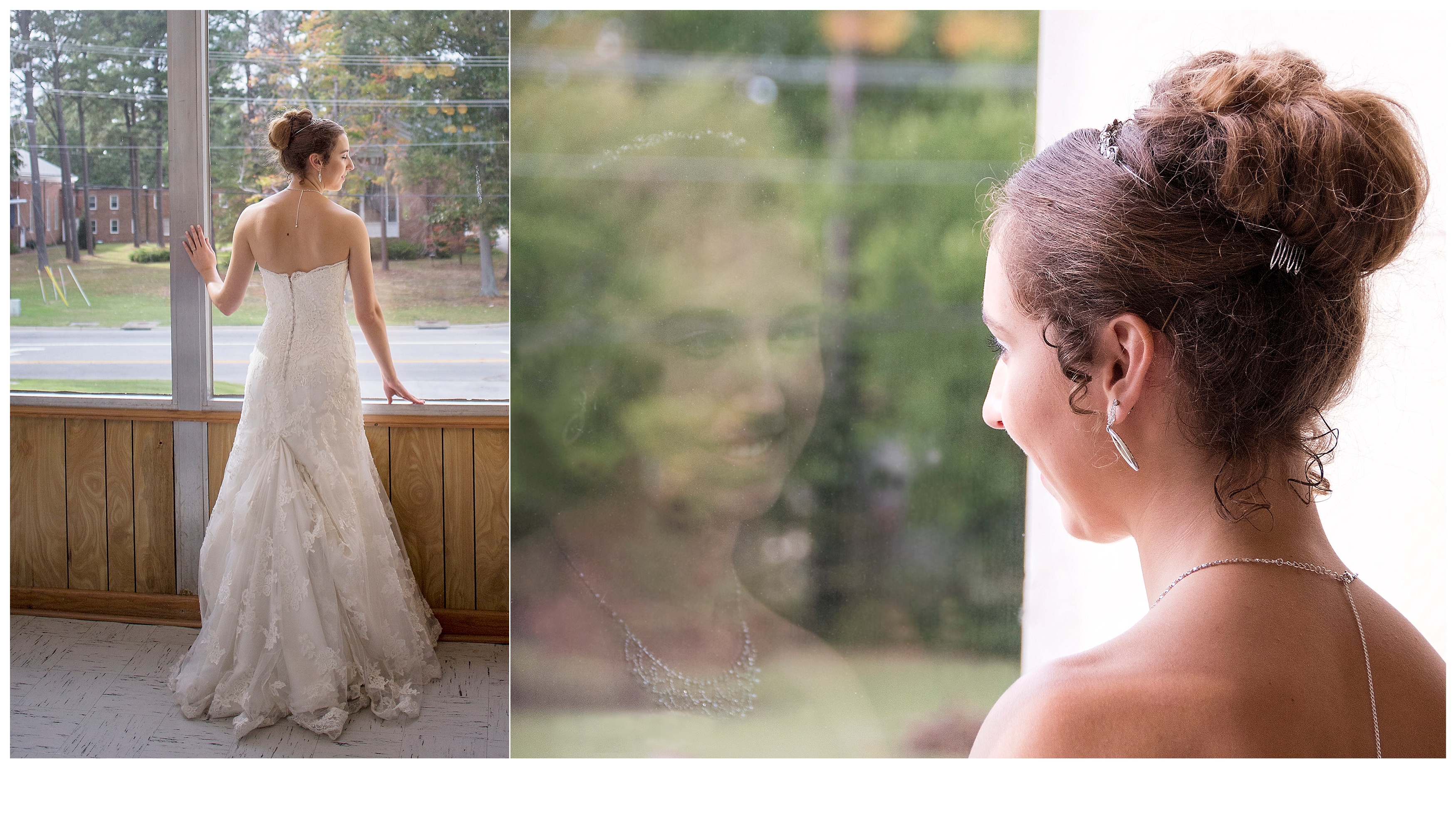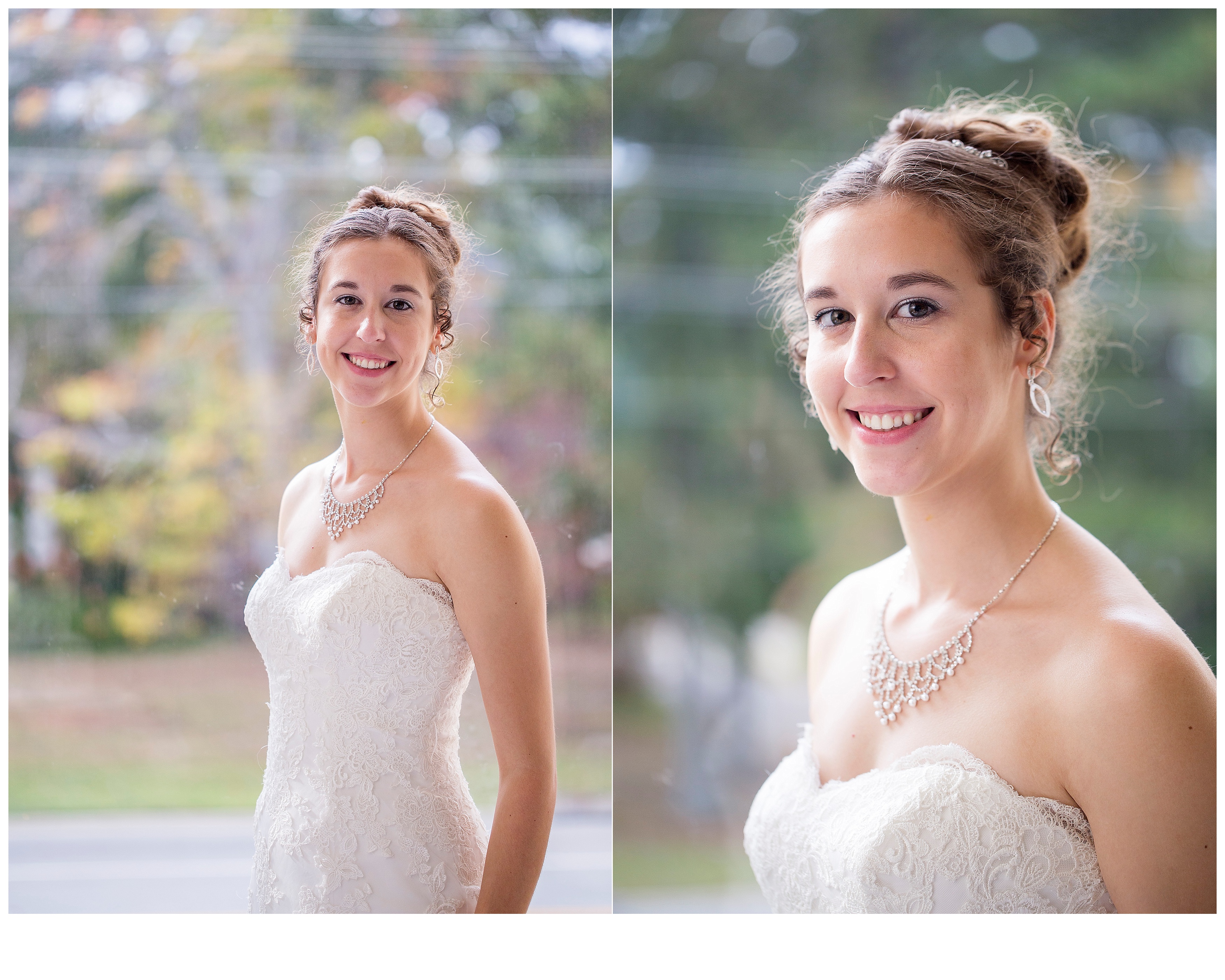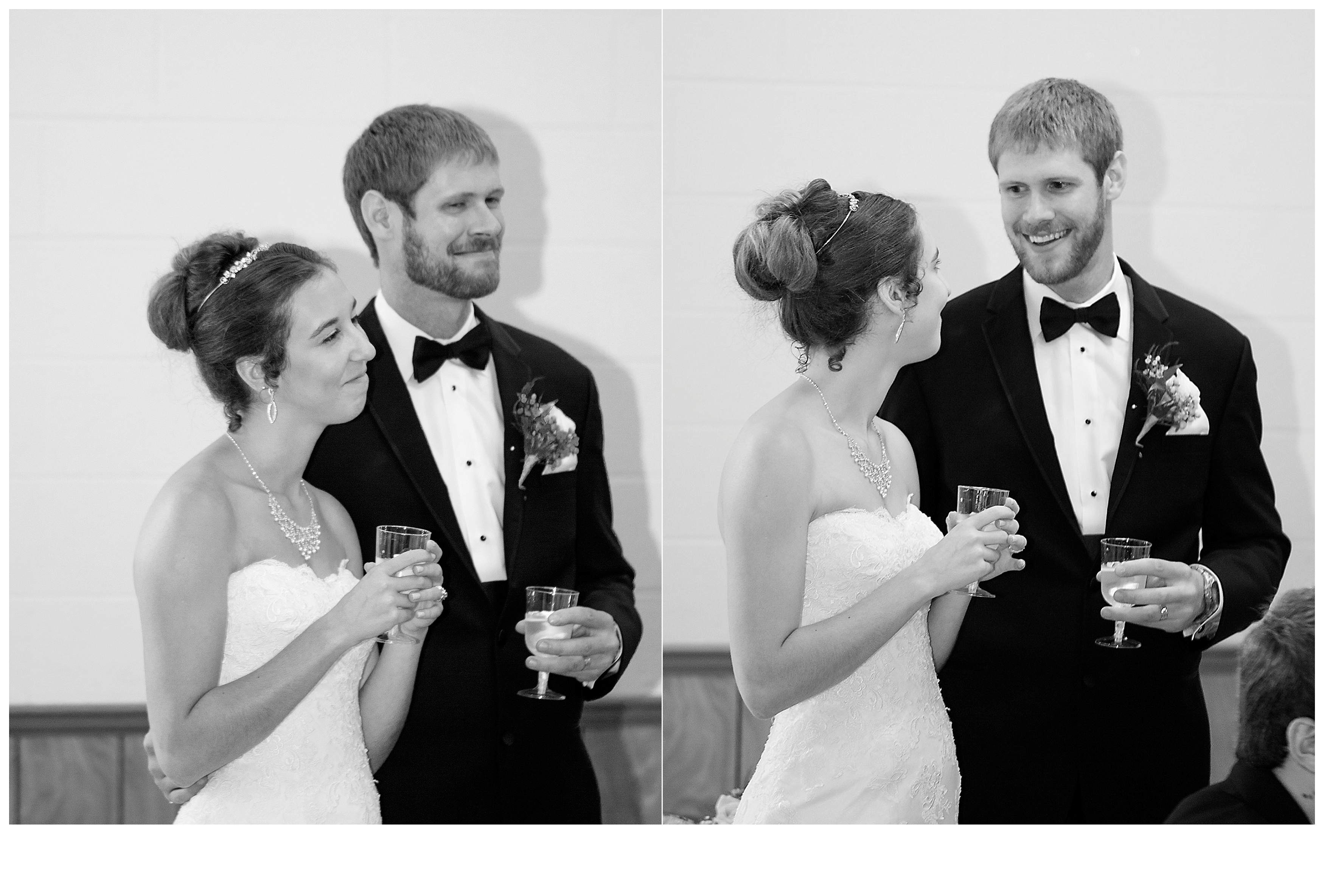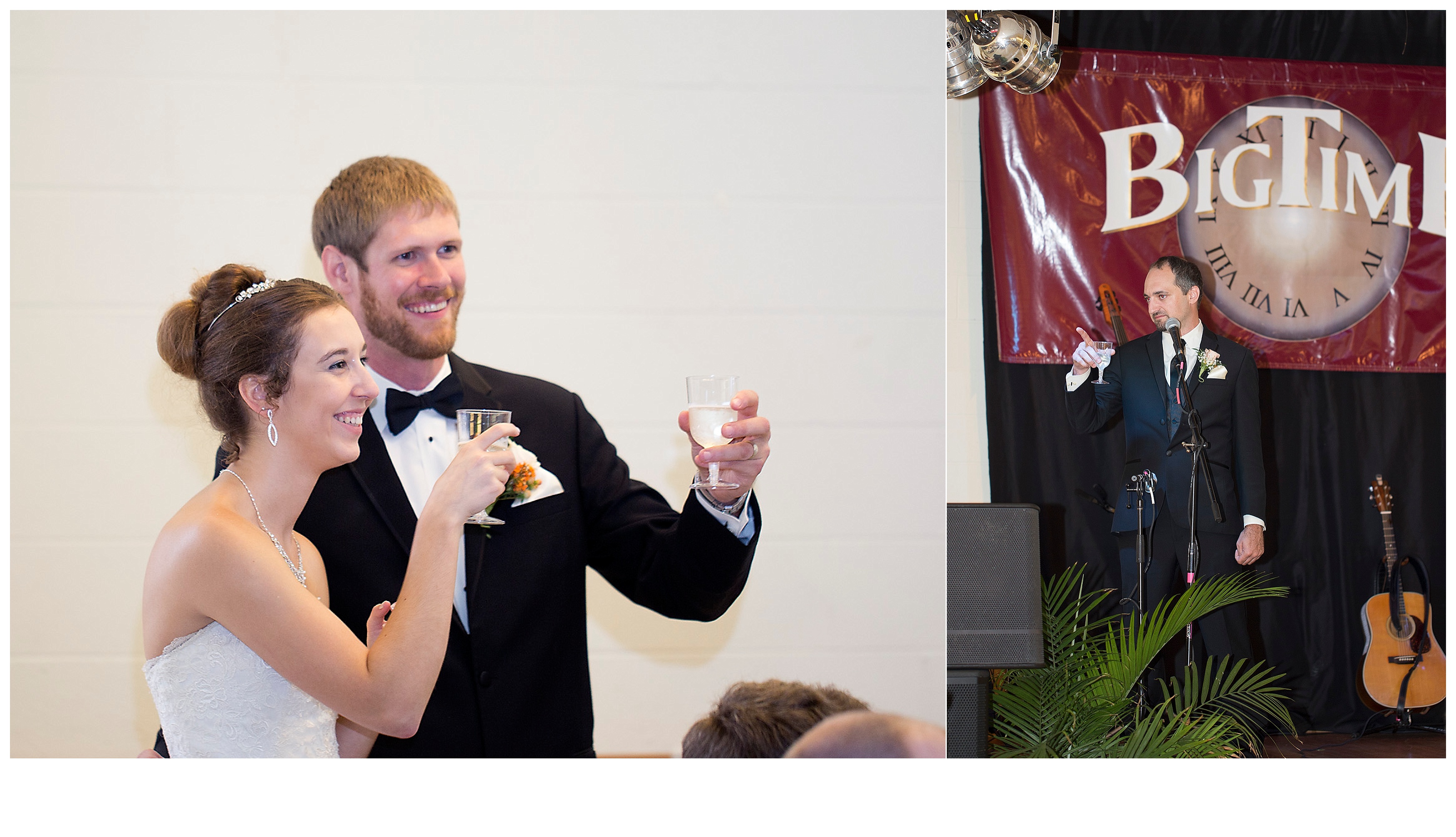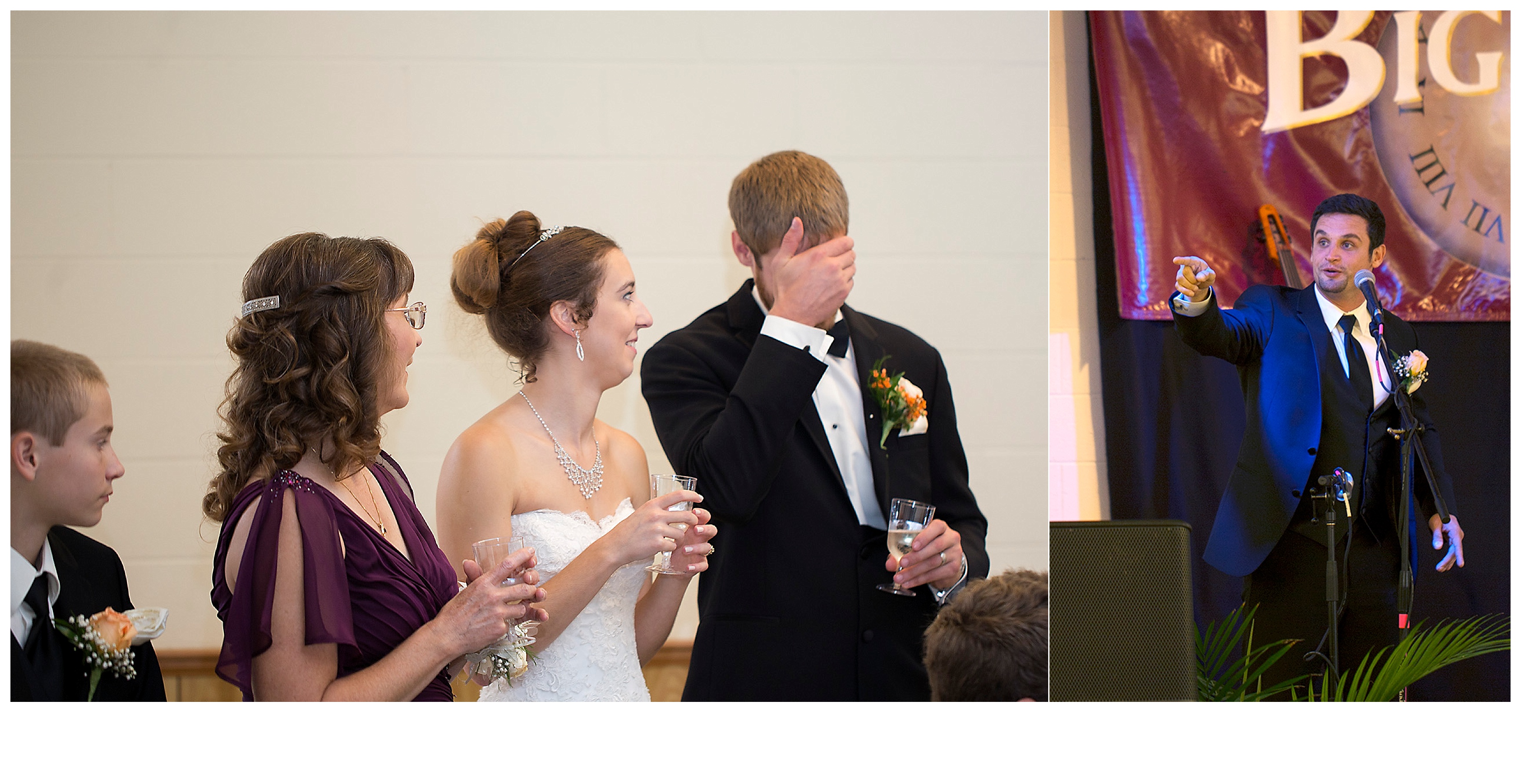 Emily's beautiful Maid of Honor!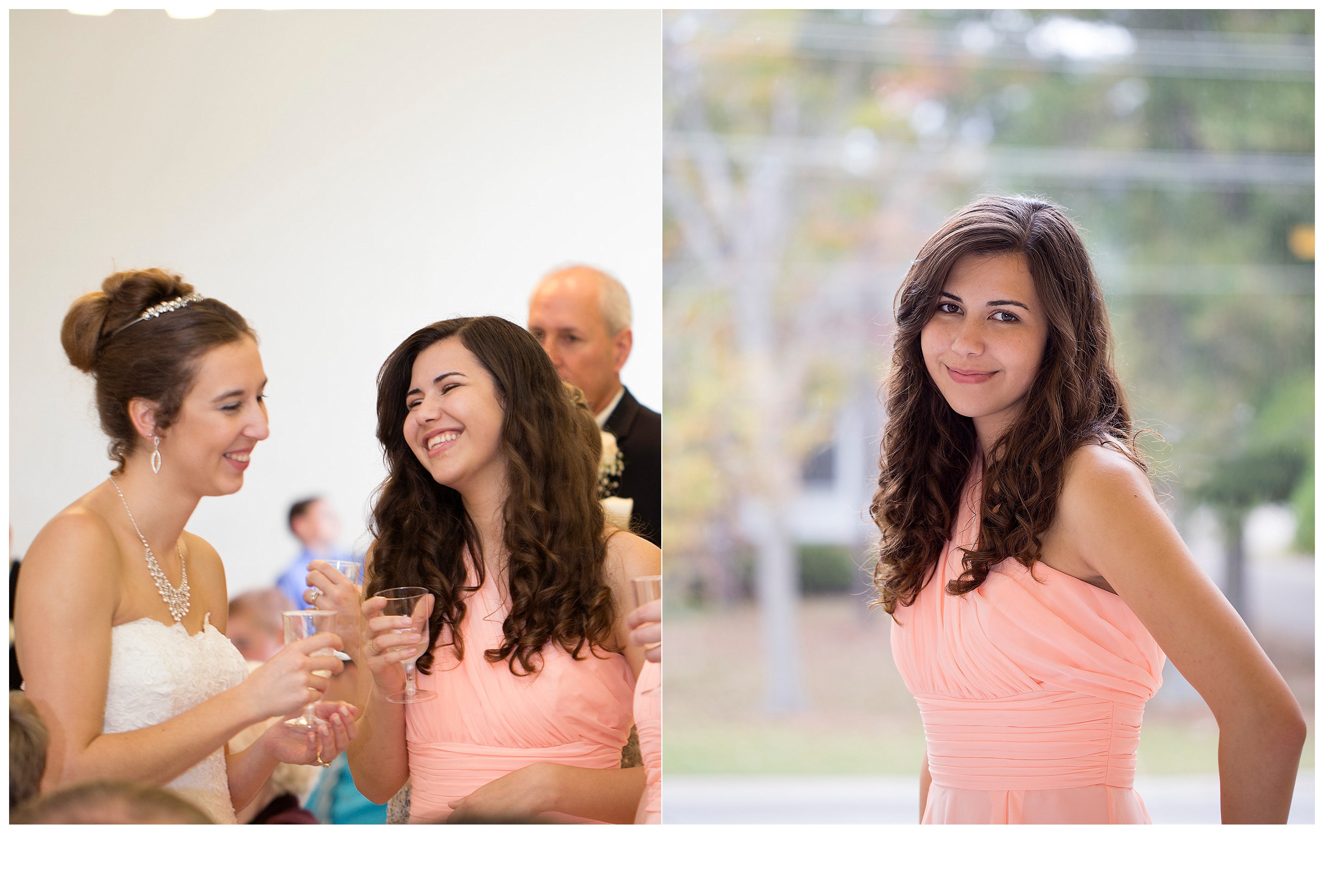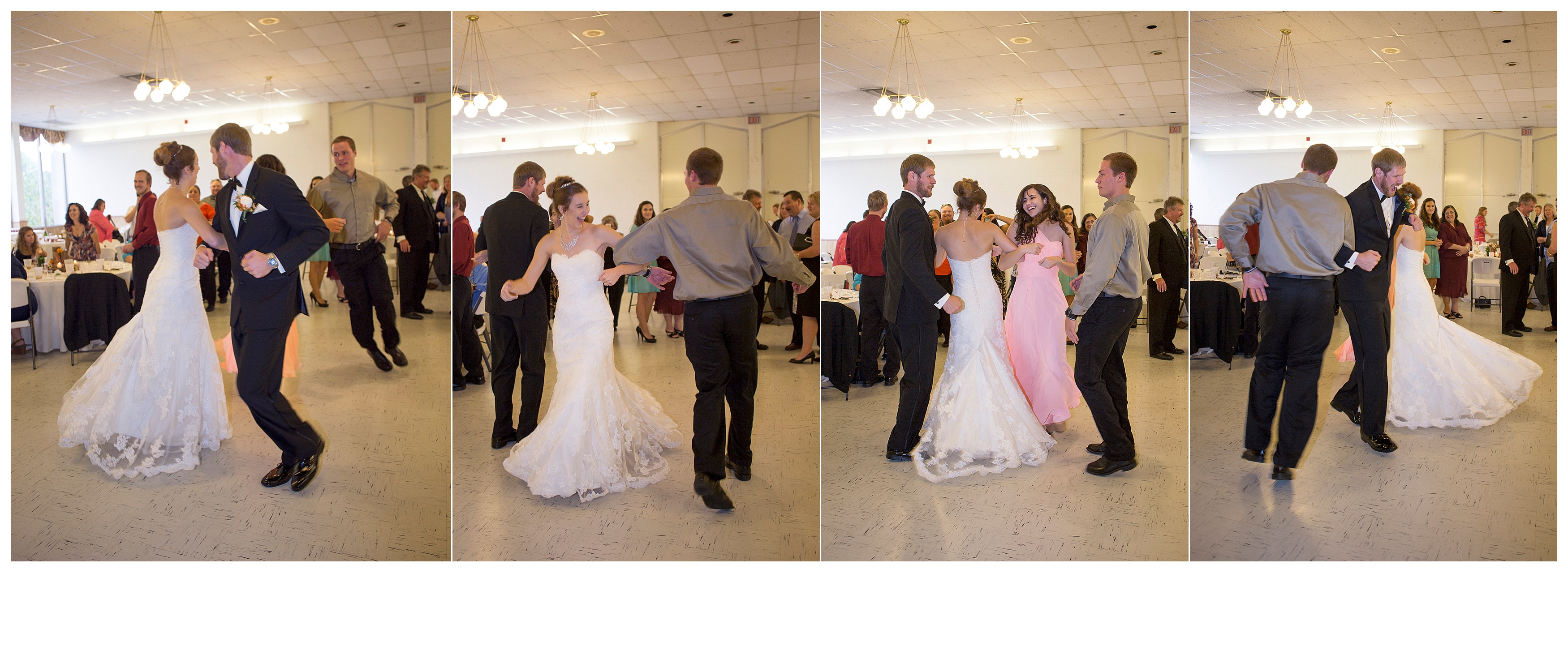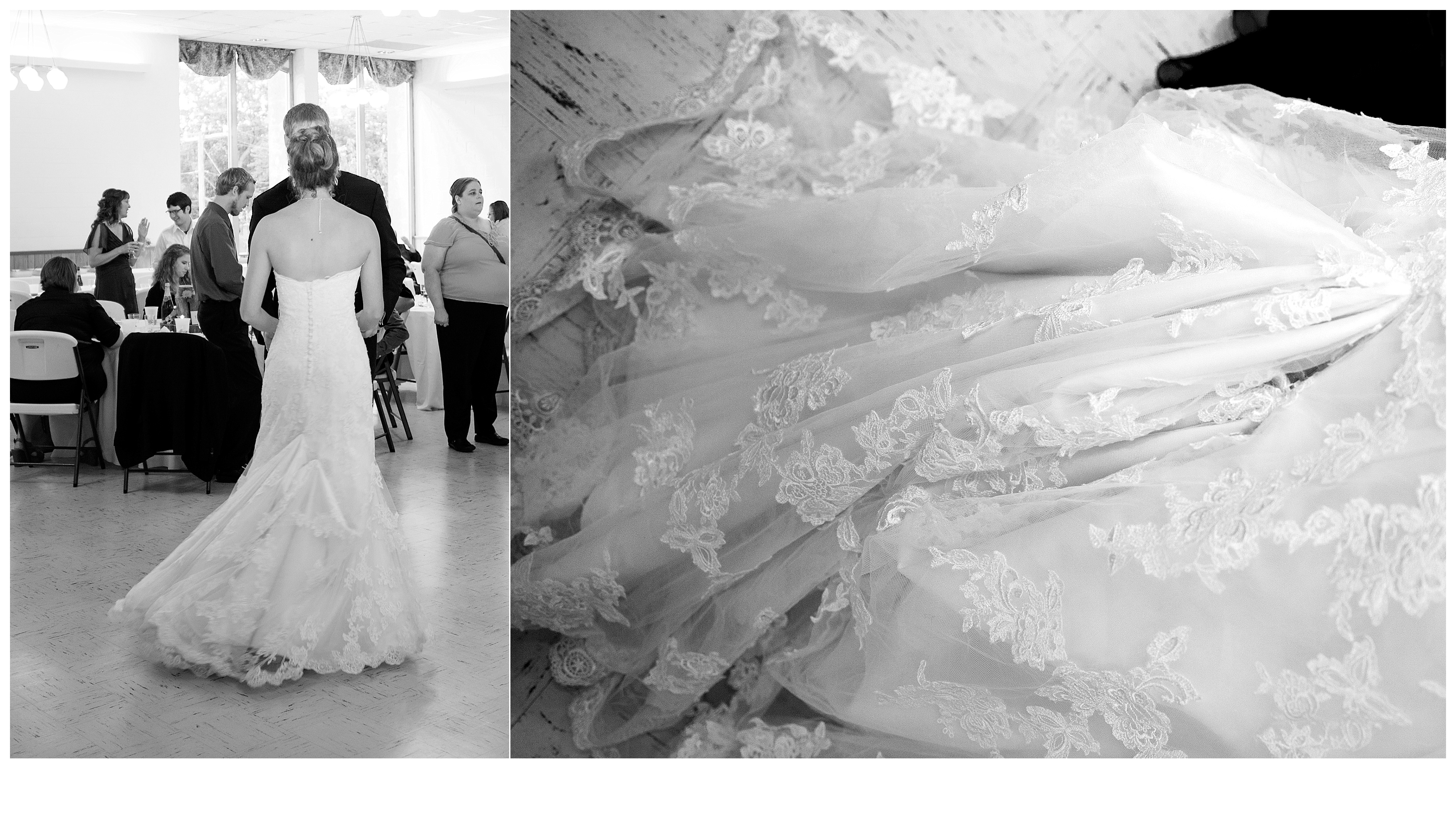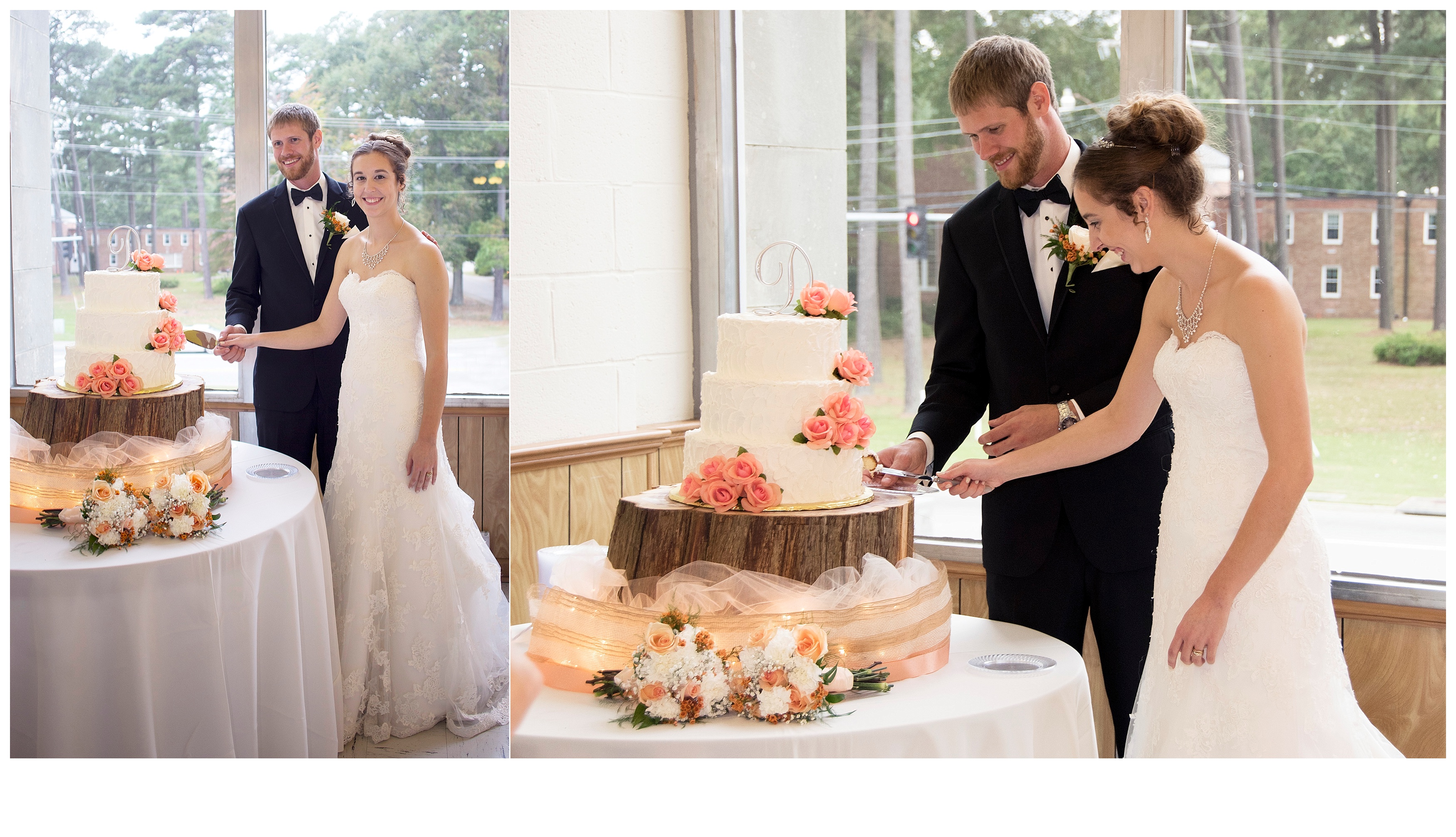 The bride and groom rarely get a chance to eat at weddings!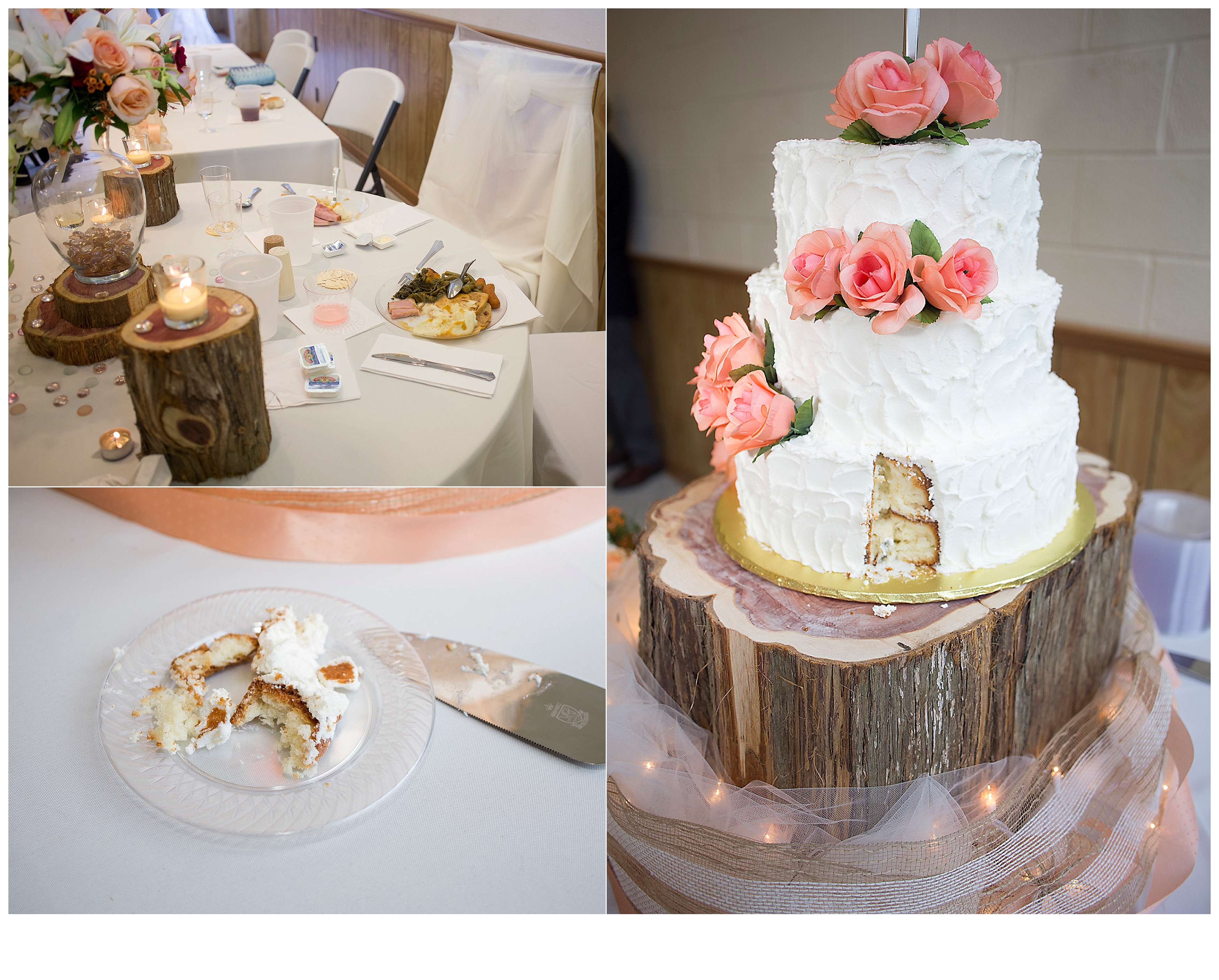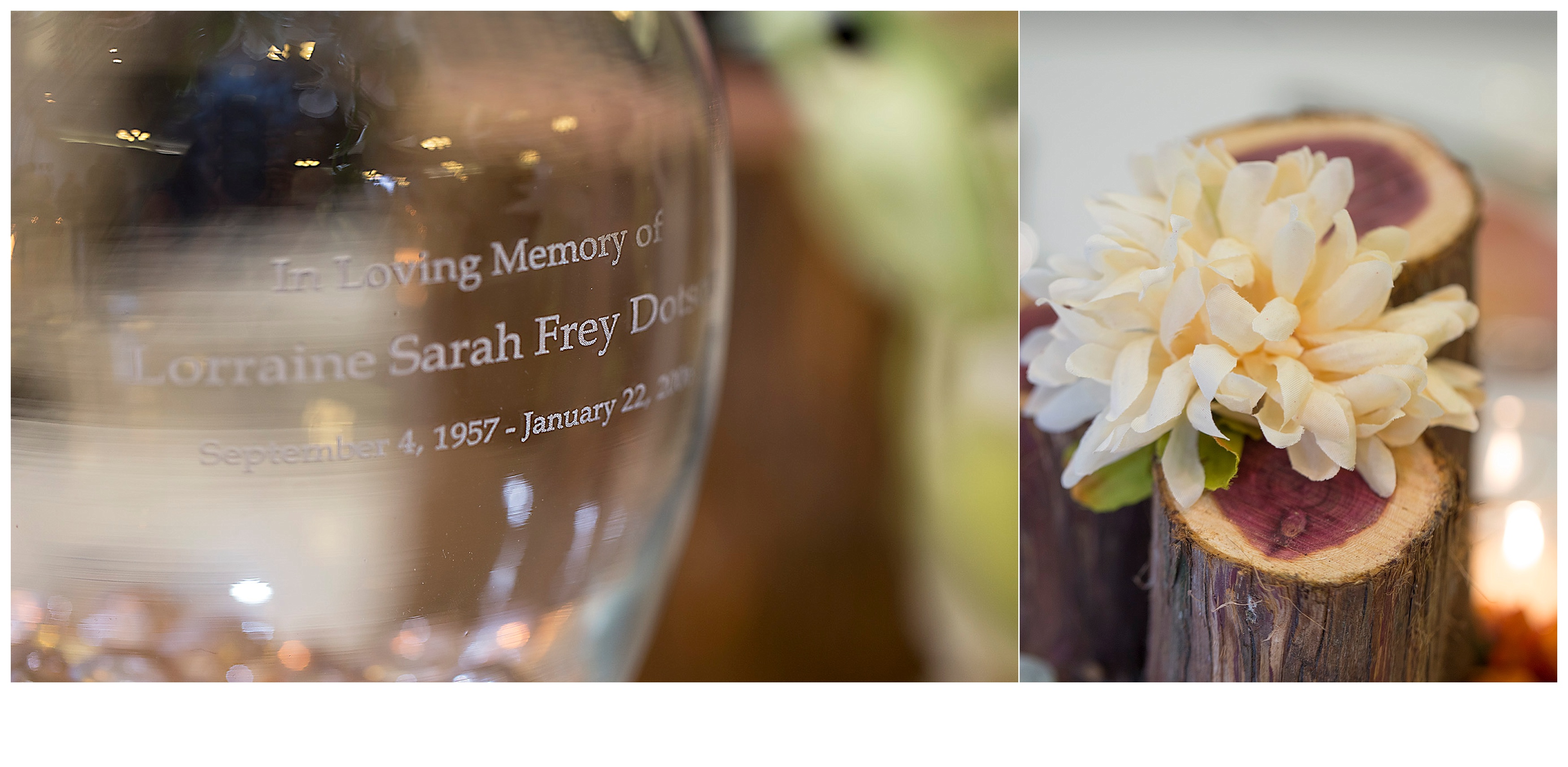 Memory charms were attached to the bridal bouquet.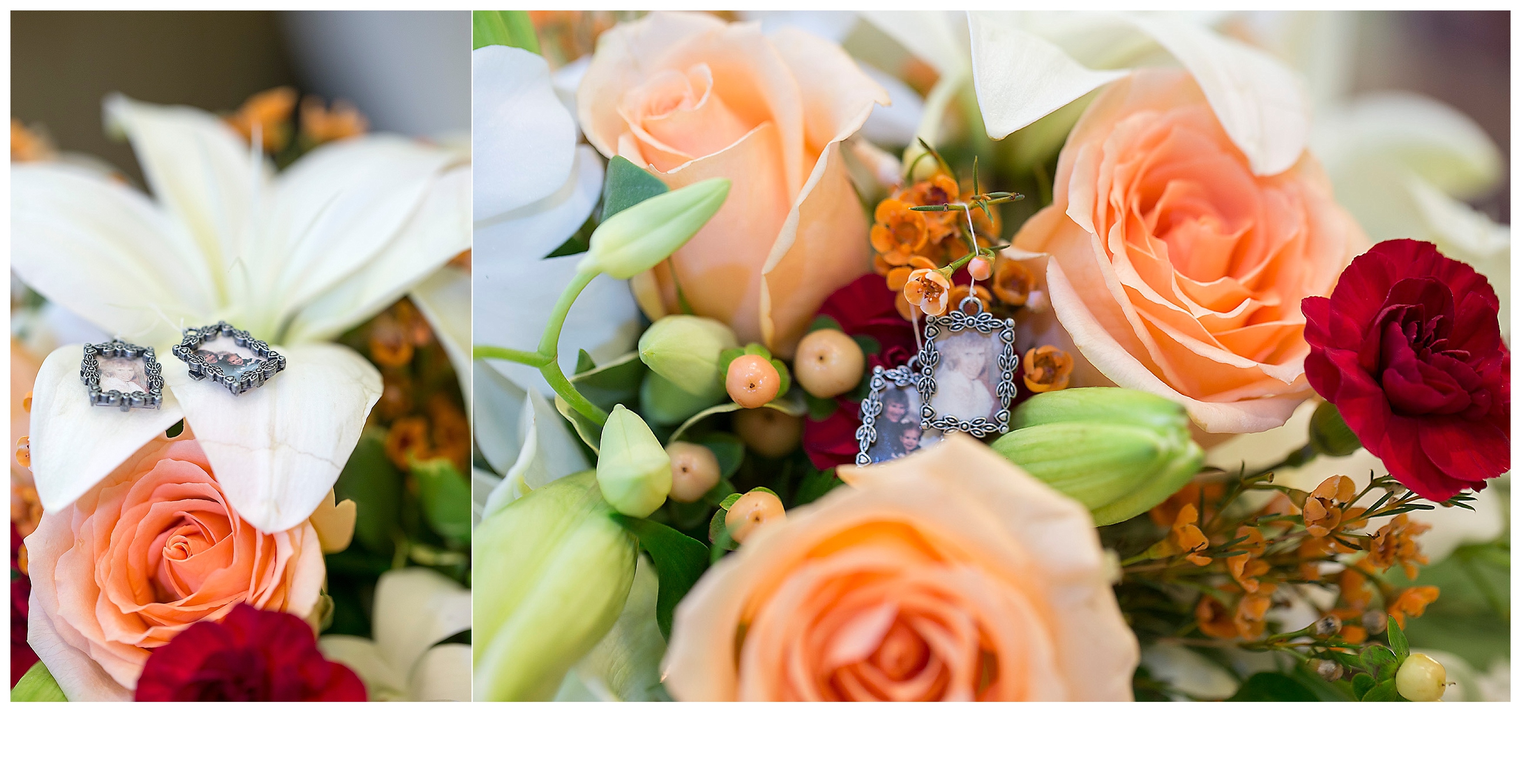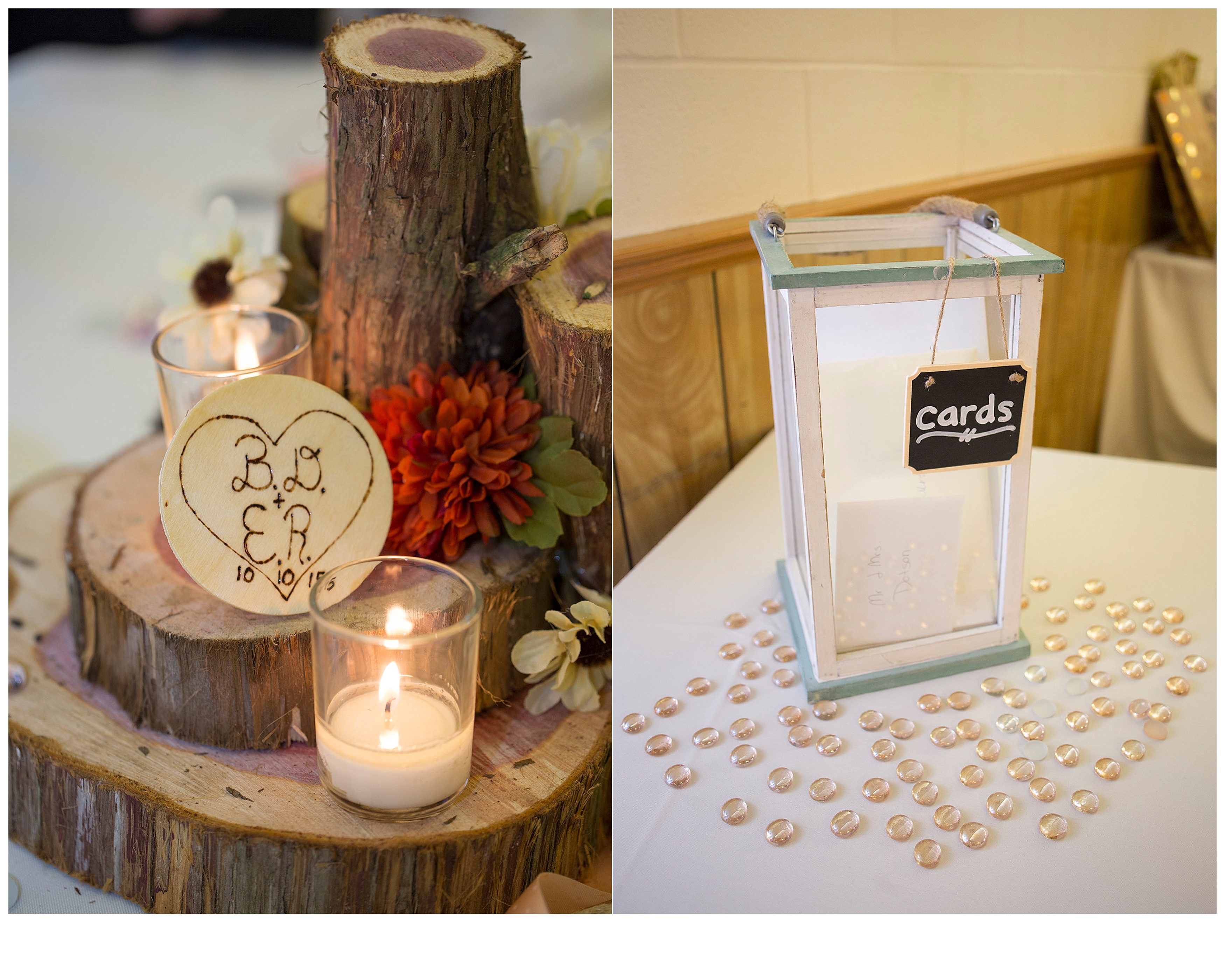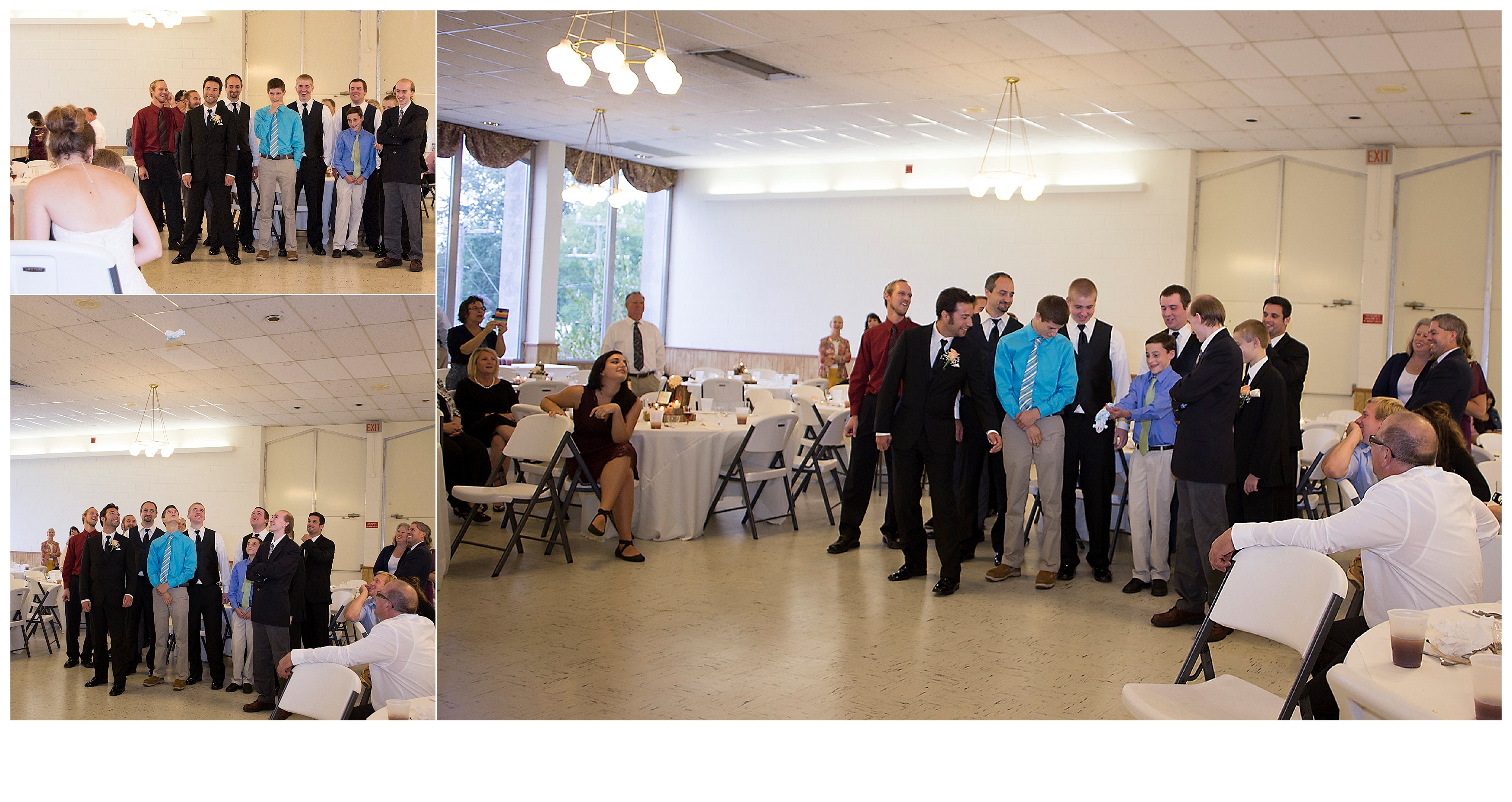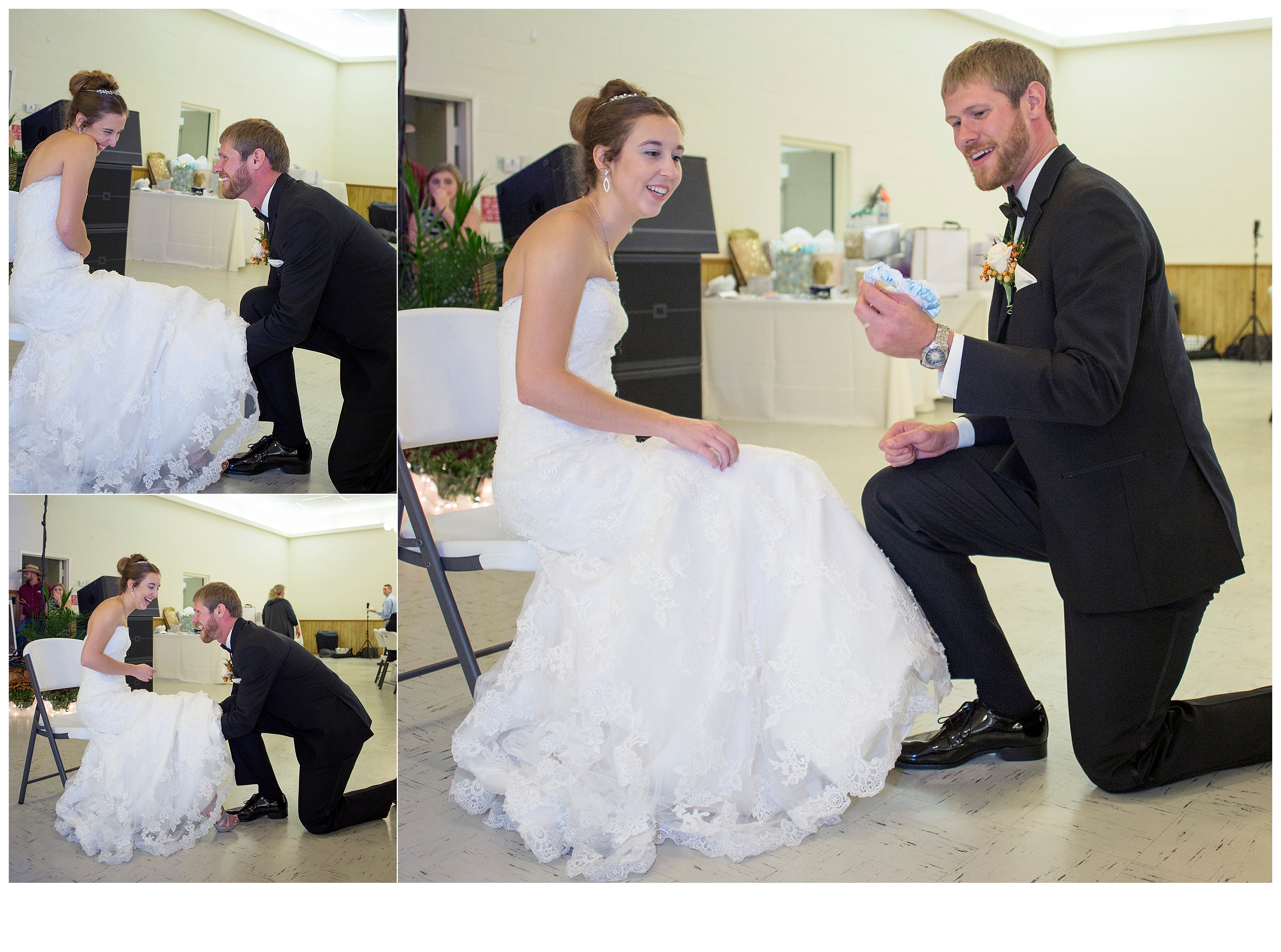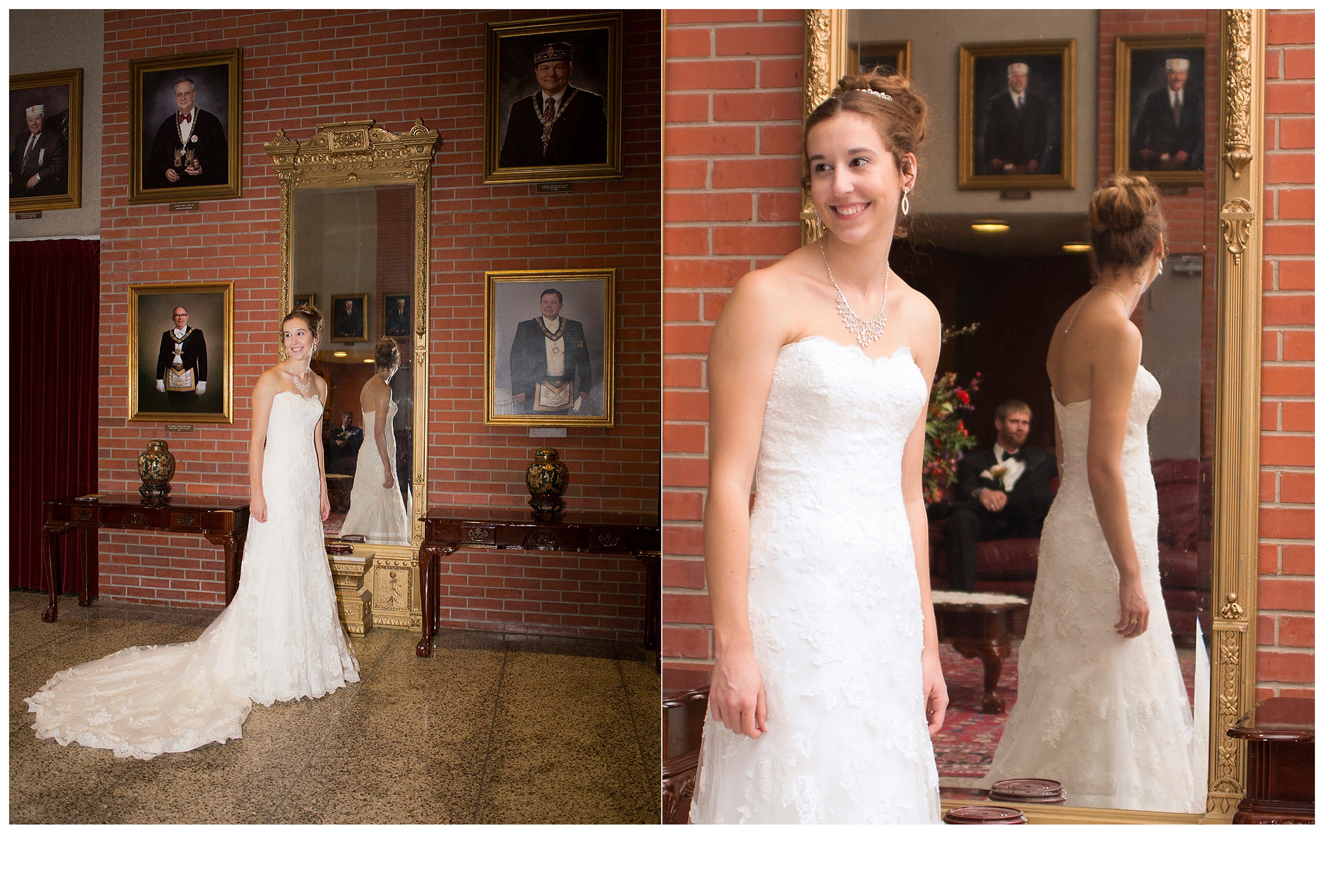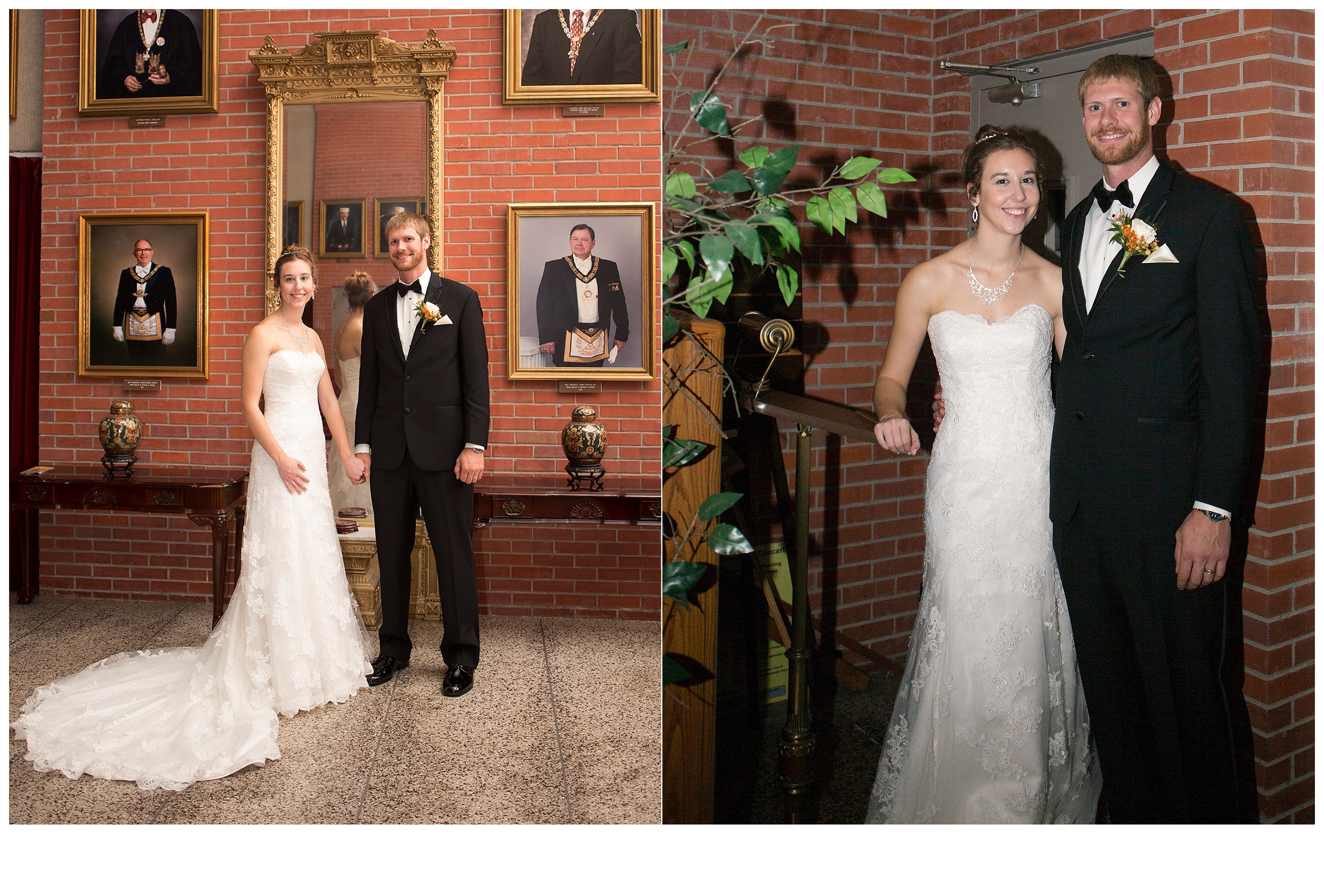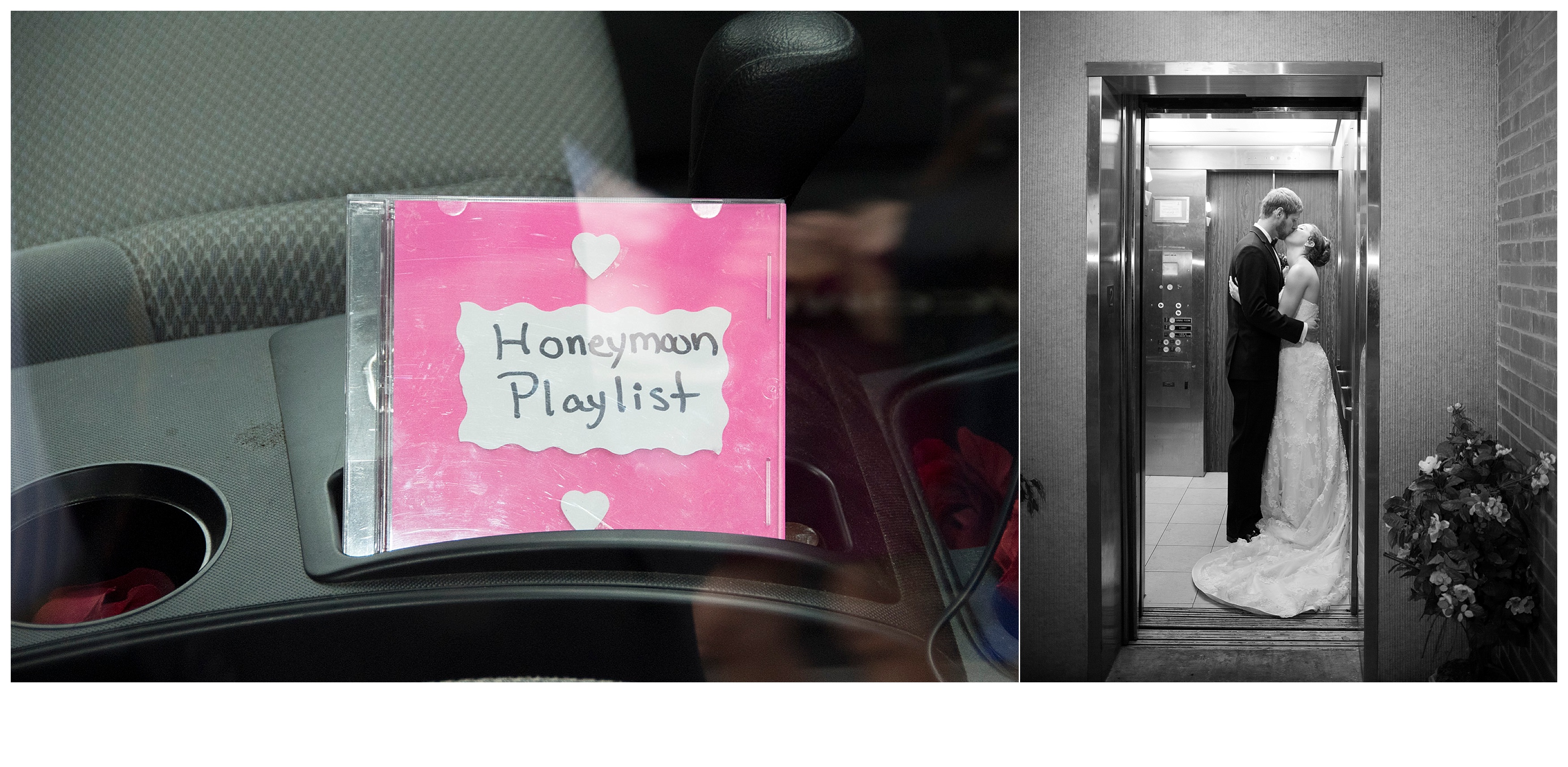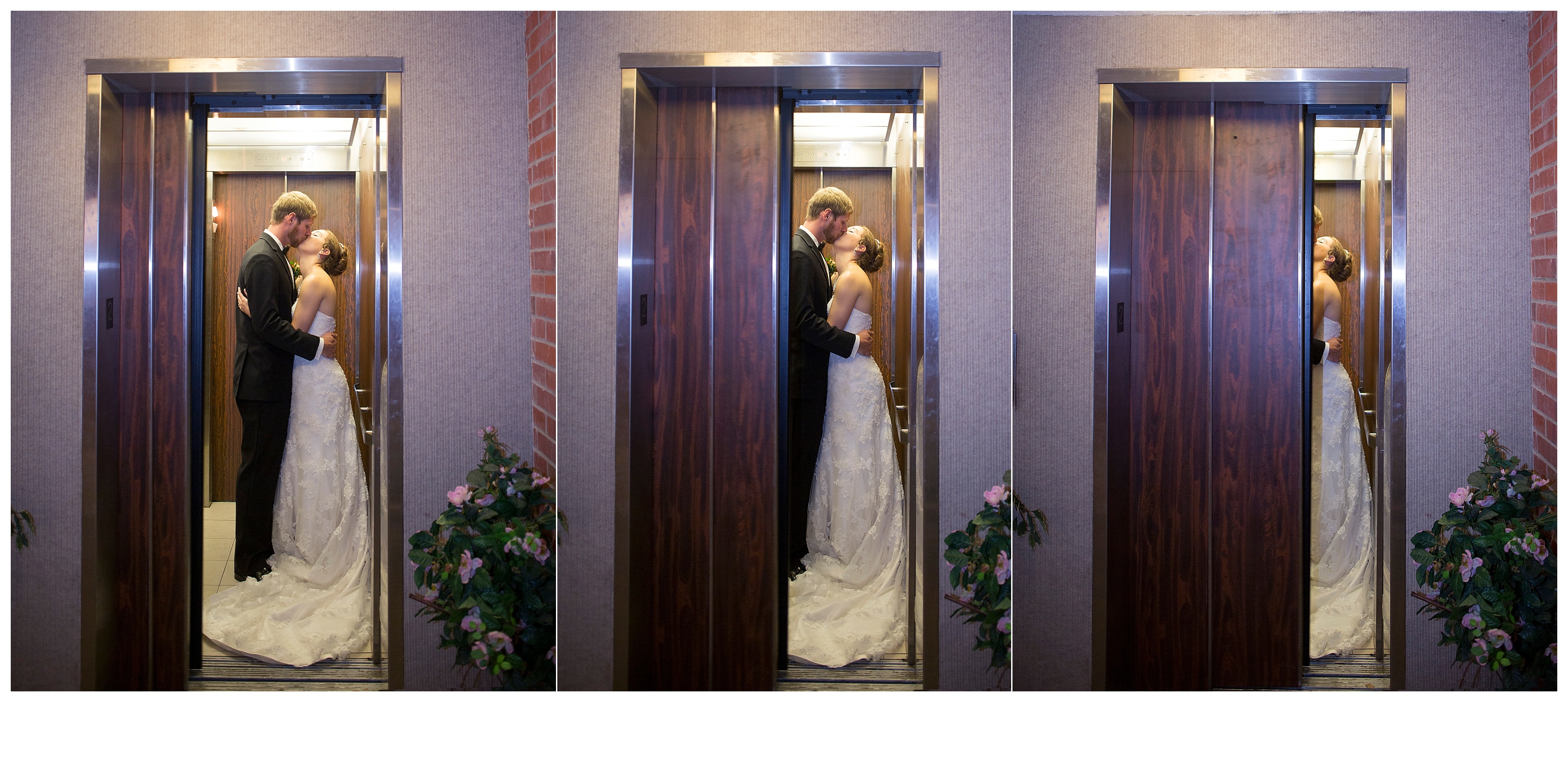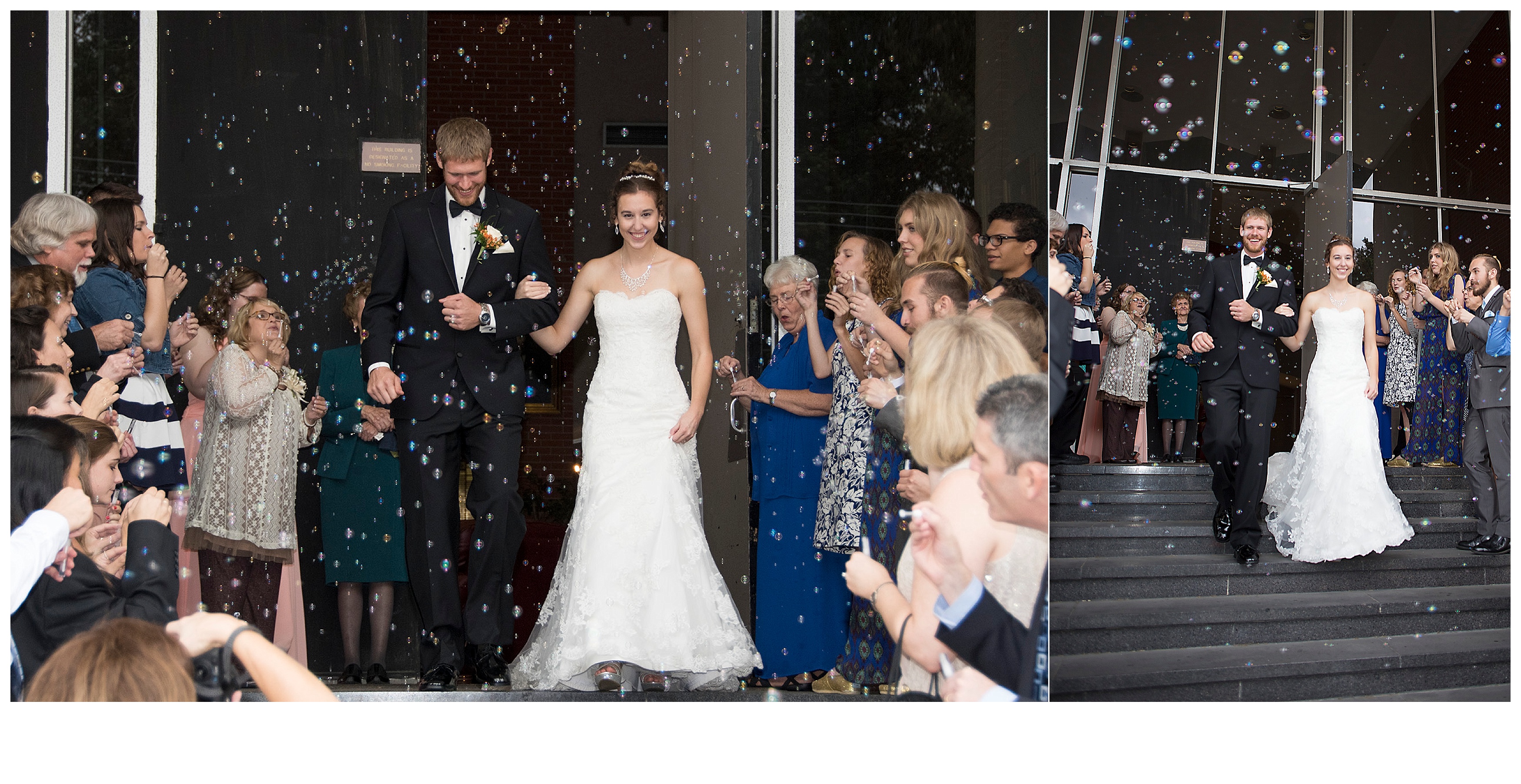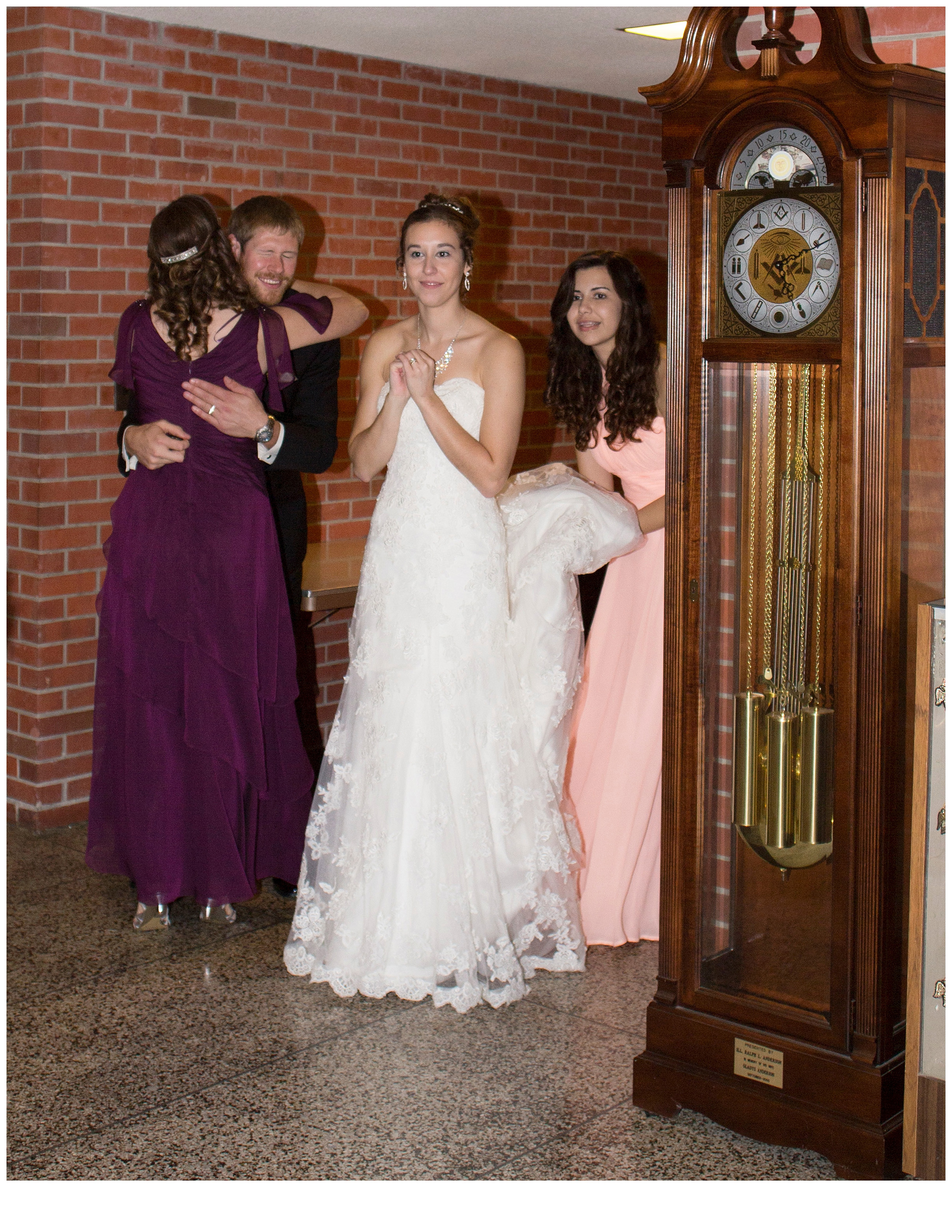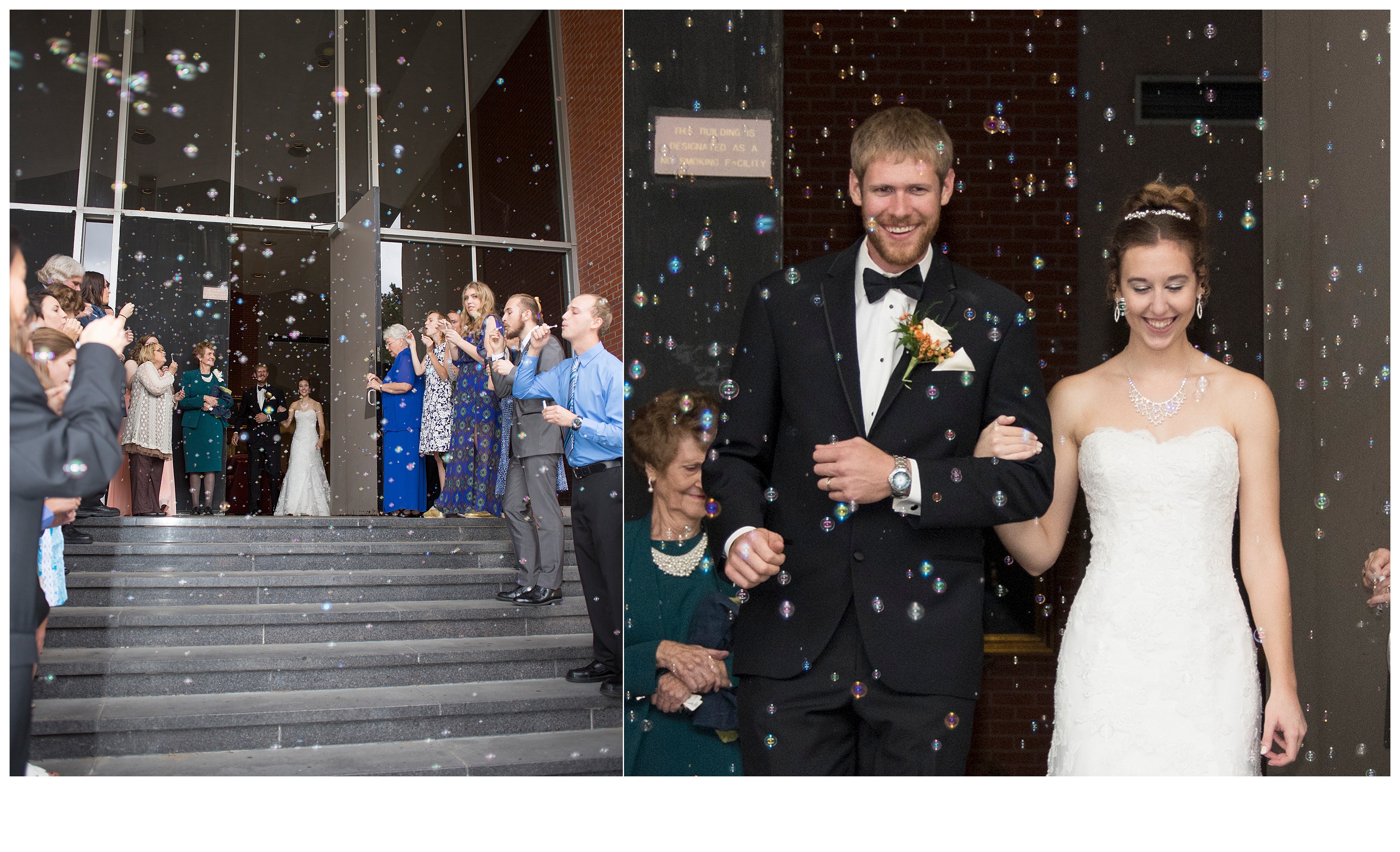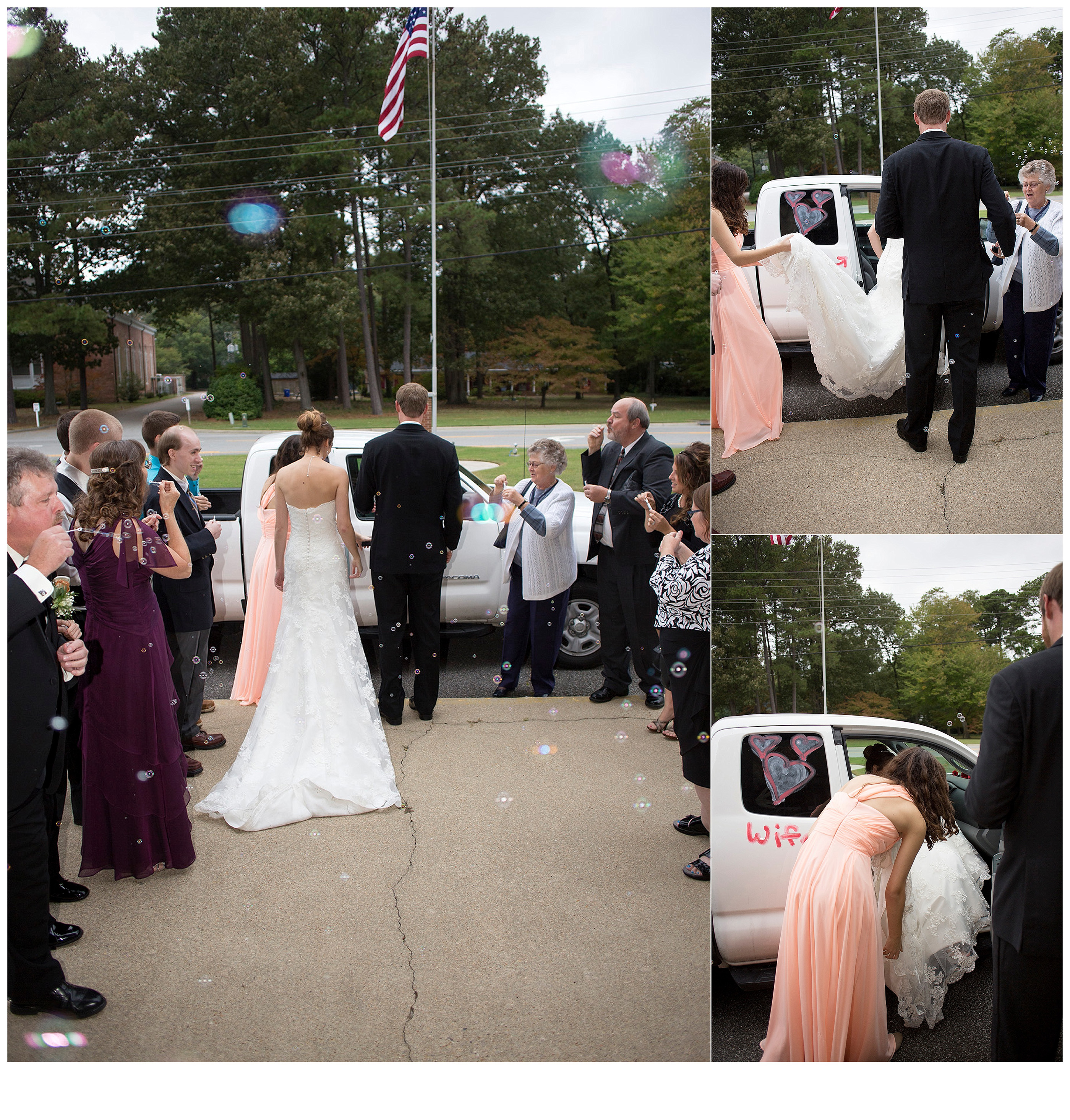 Love this!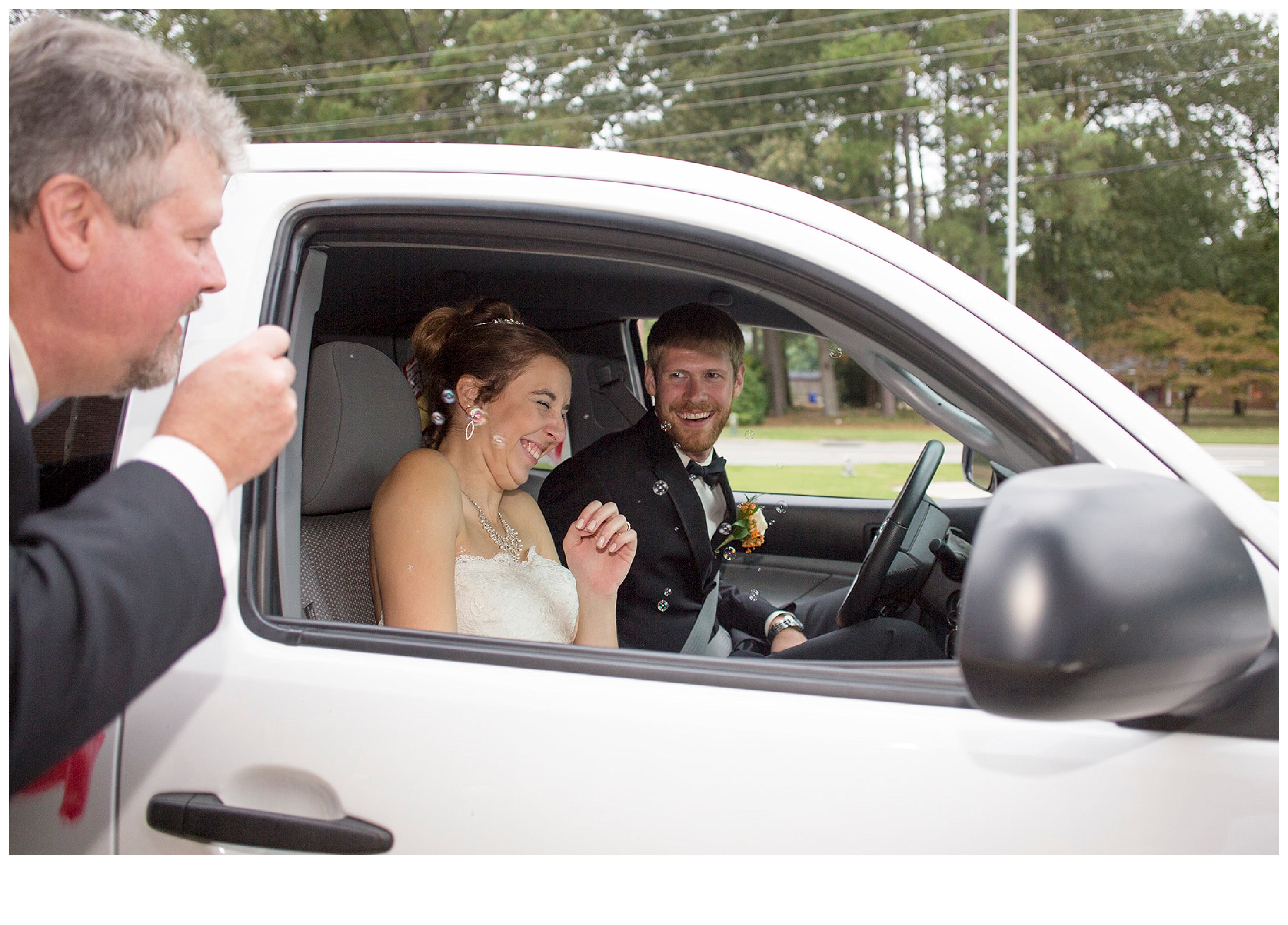 Congrats again, Brian and Emily!