Meet Kaitlyn, my daughter and the bride with the Disney-themed wedding. I previously shared her engagement session which included a series of different Disney movie scenes. If you missed it, or would  like to see it again, you can view that session by clicking here. This post is to showcase Kaitlyn dress, bridal bouquet, veil, her beauty as a bridal princess, and to share a fun-filled bridal session.
Kaitlyn's brioche bouquet was handmade with silk roses, silver, sparkly charms which represent different Disney princesses. She wore my veil which was modified a bit to include a tiara!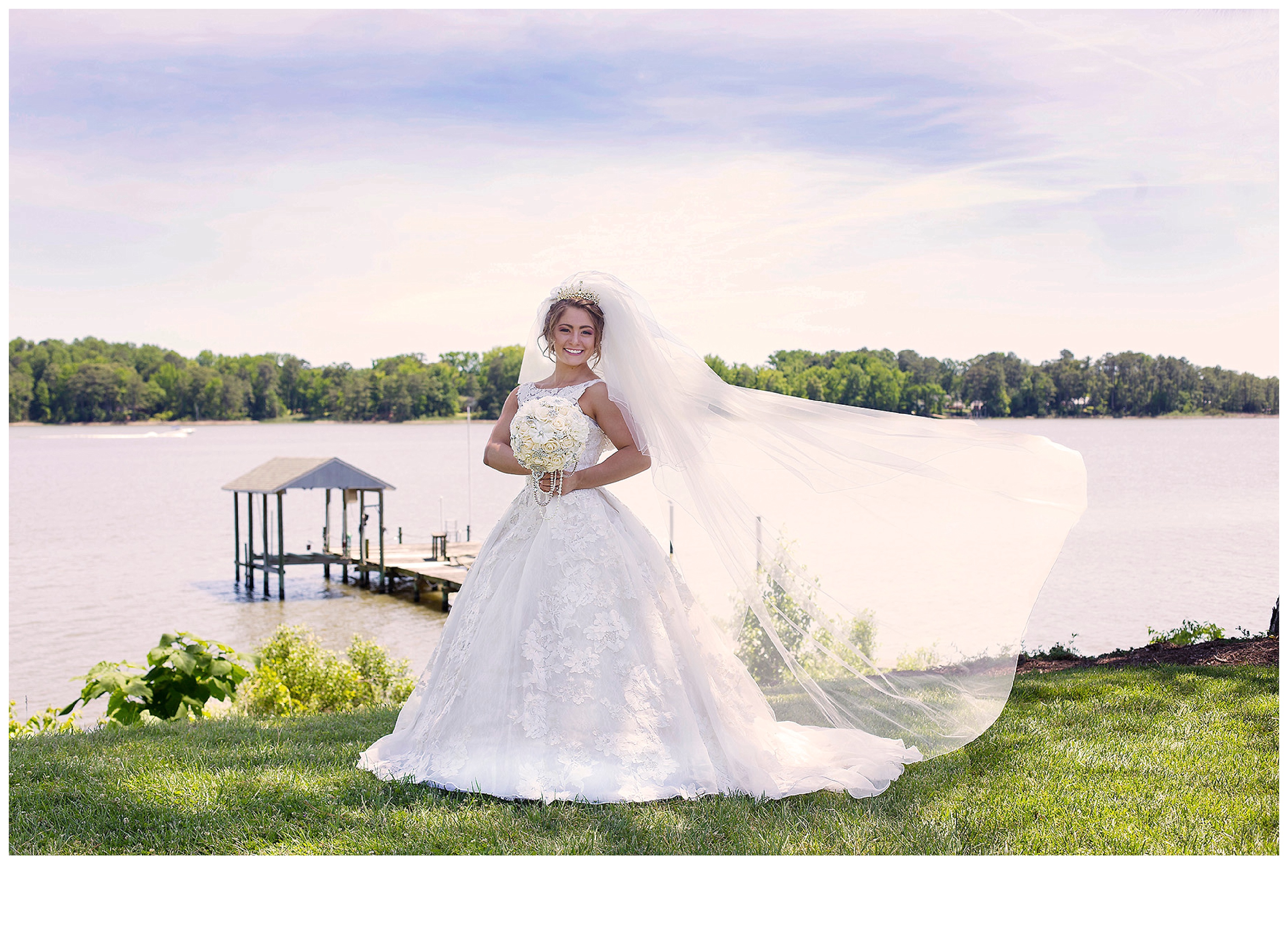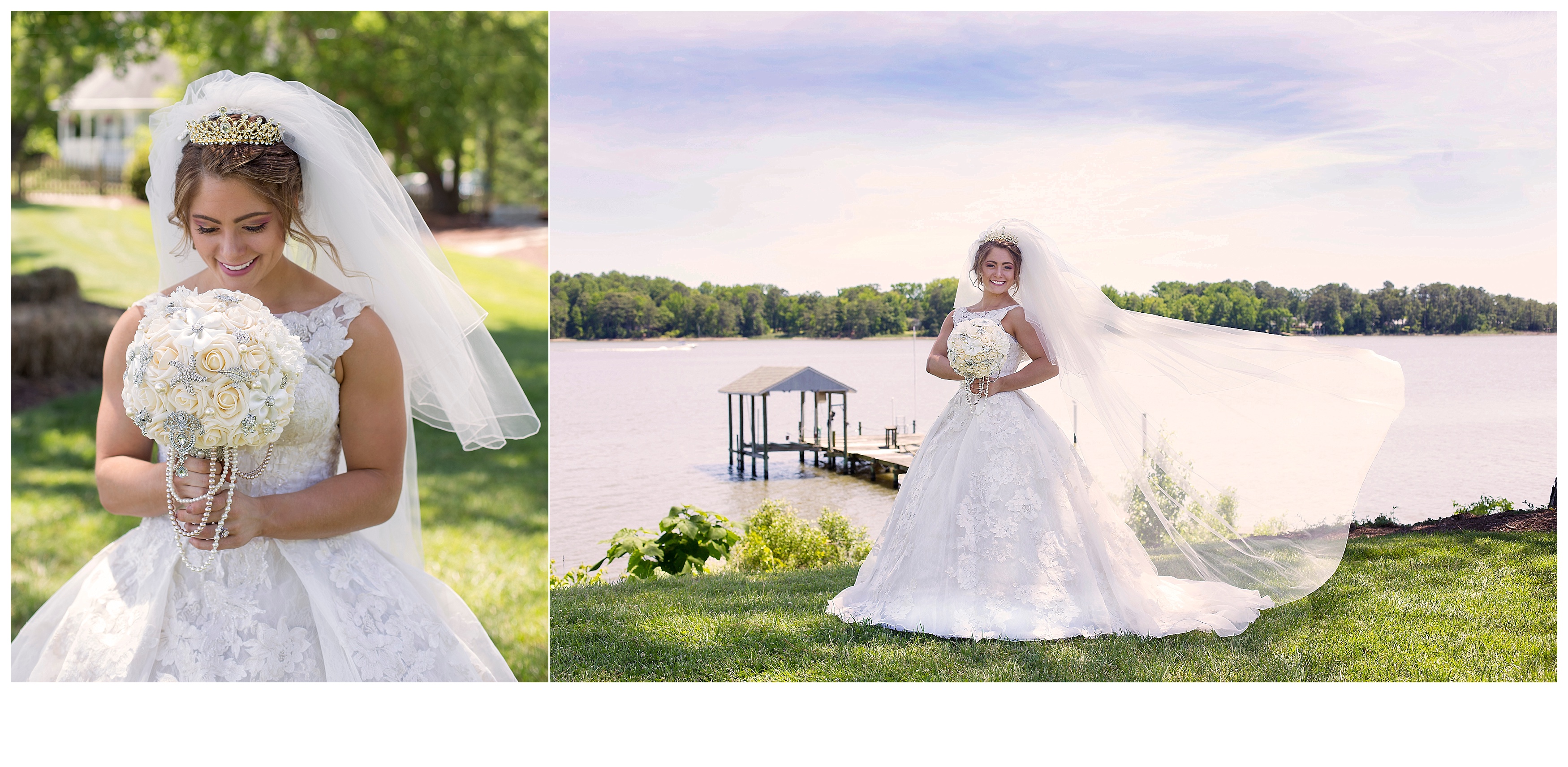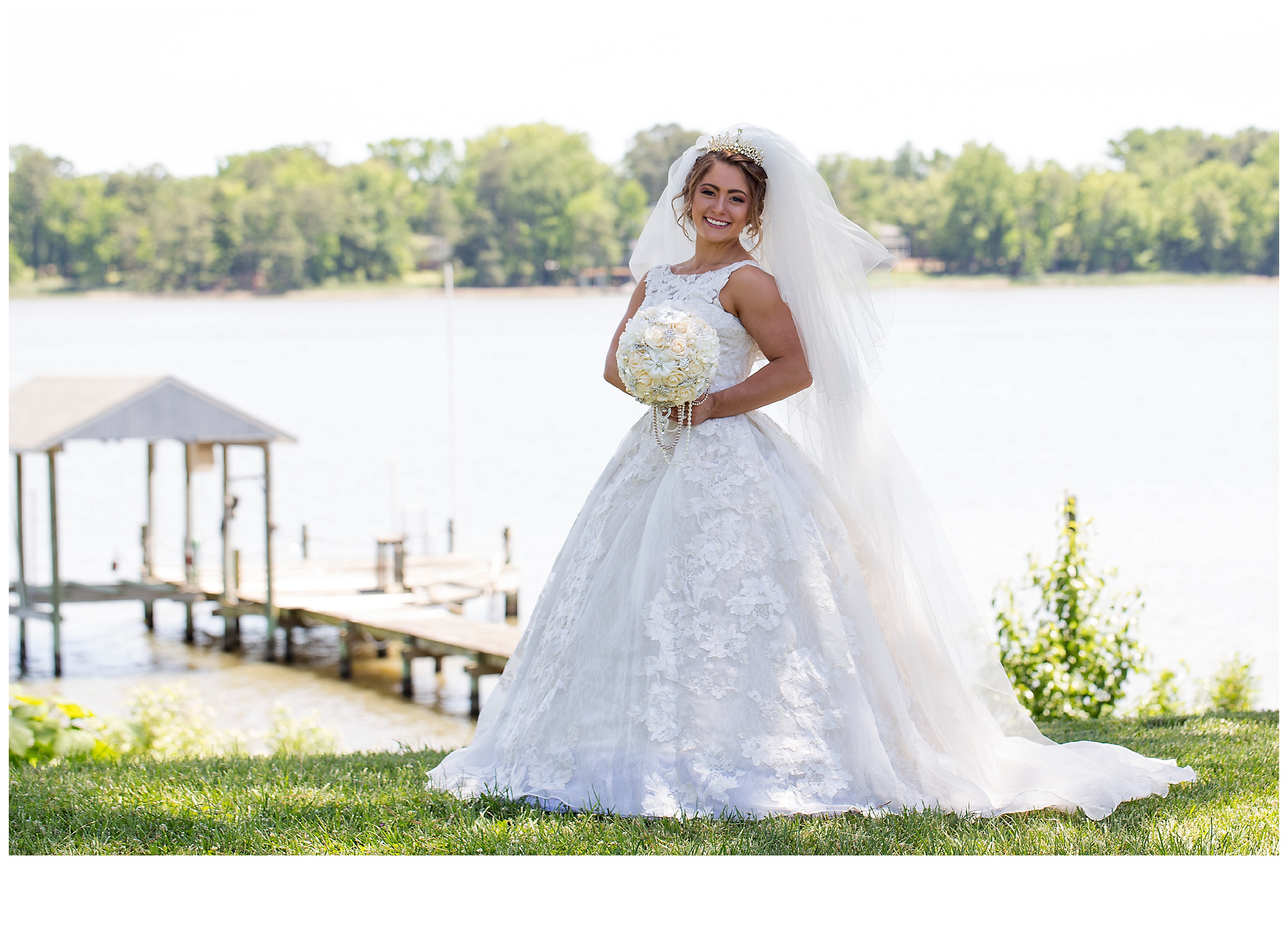 Even her shoes resembled Cinderella's glass slippers.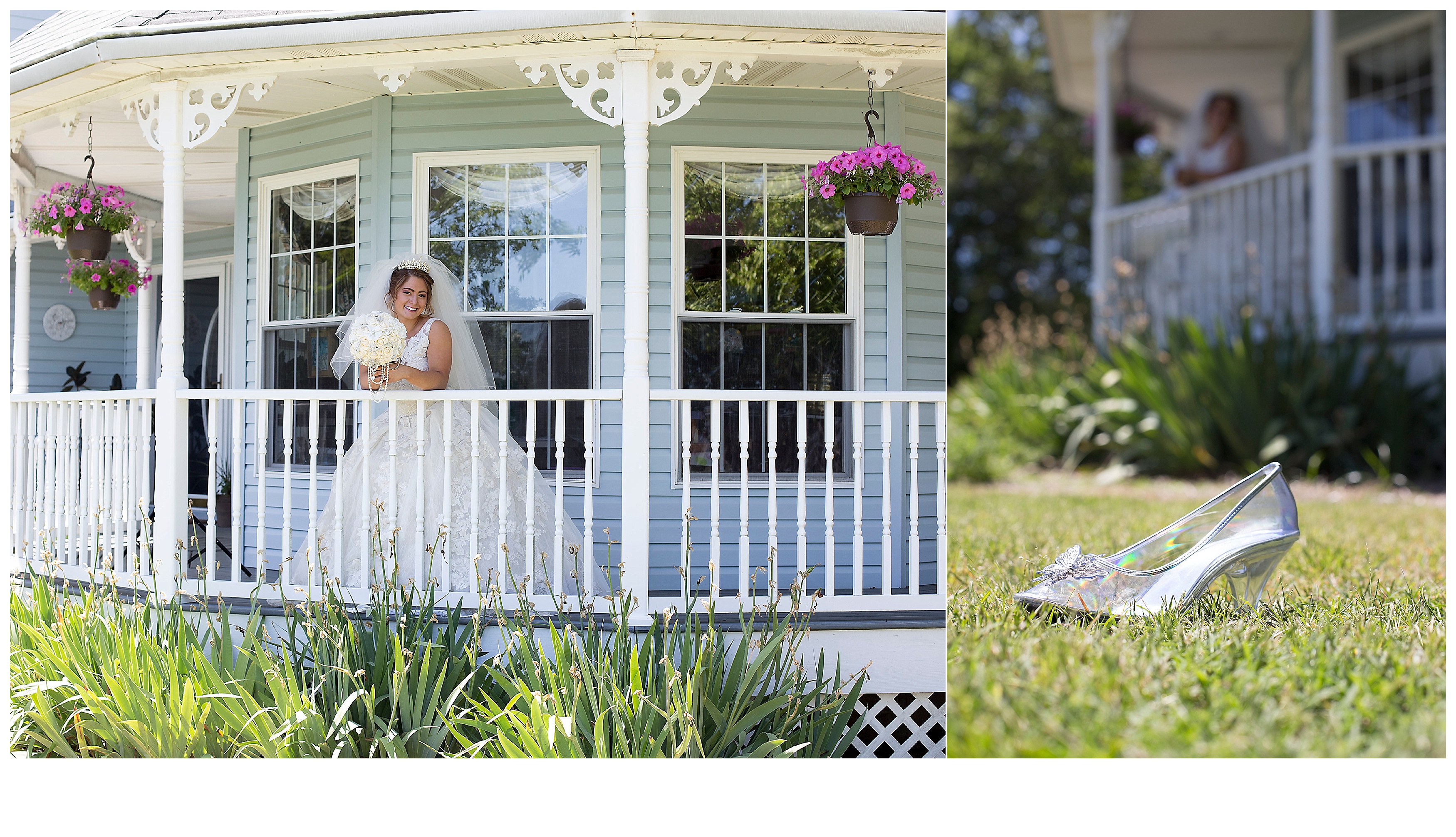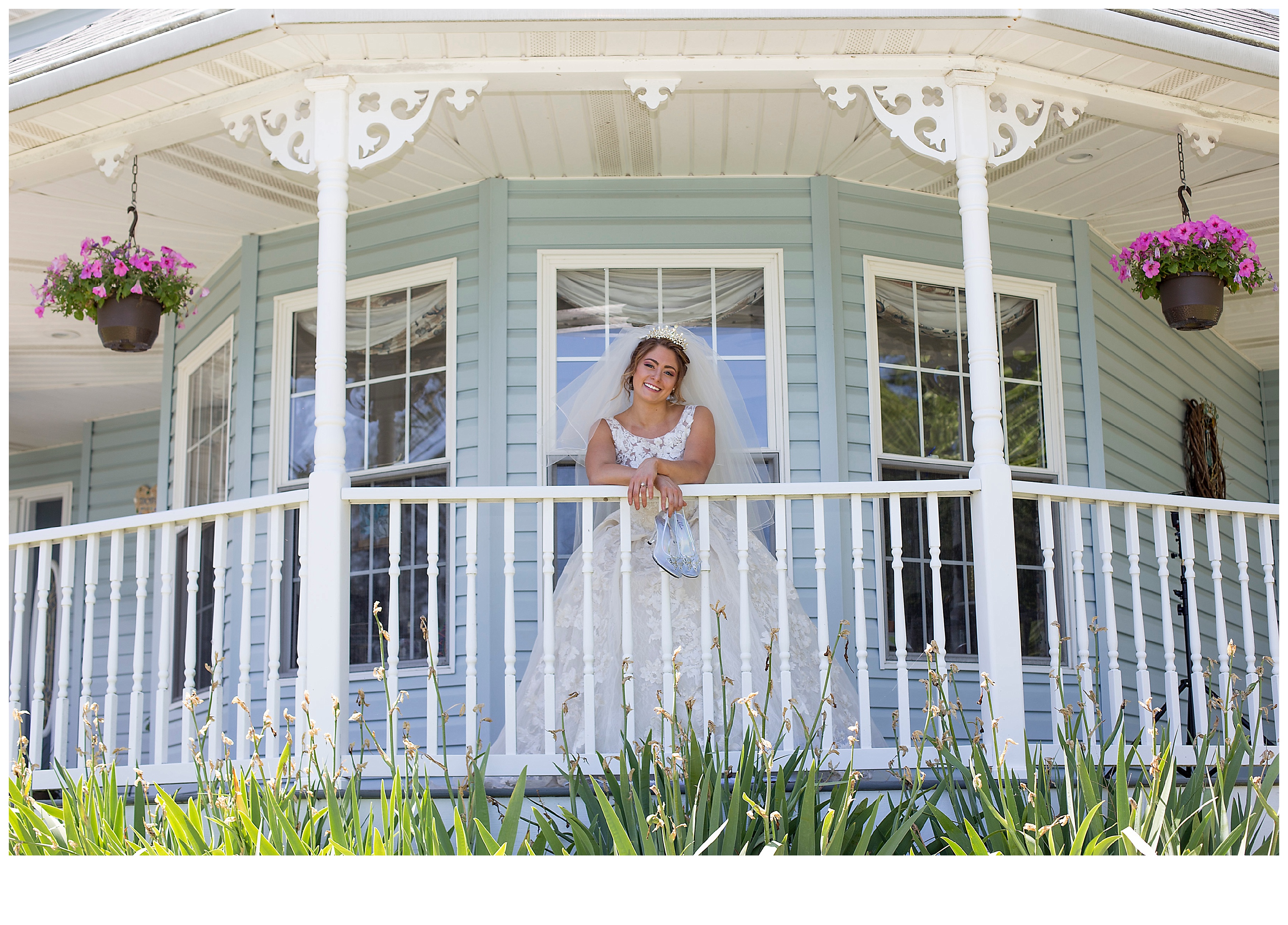 She made a stunning bride!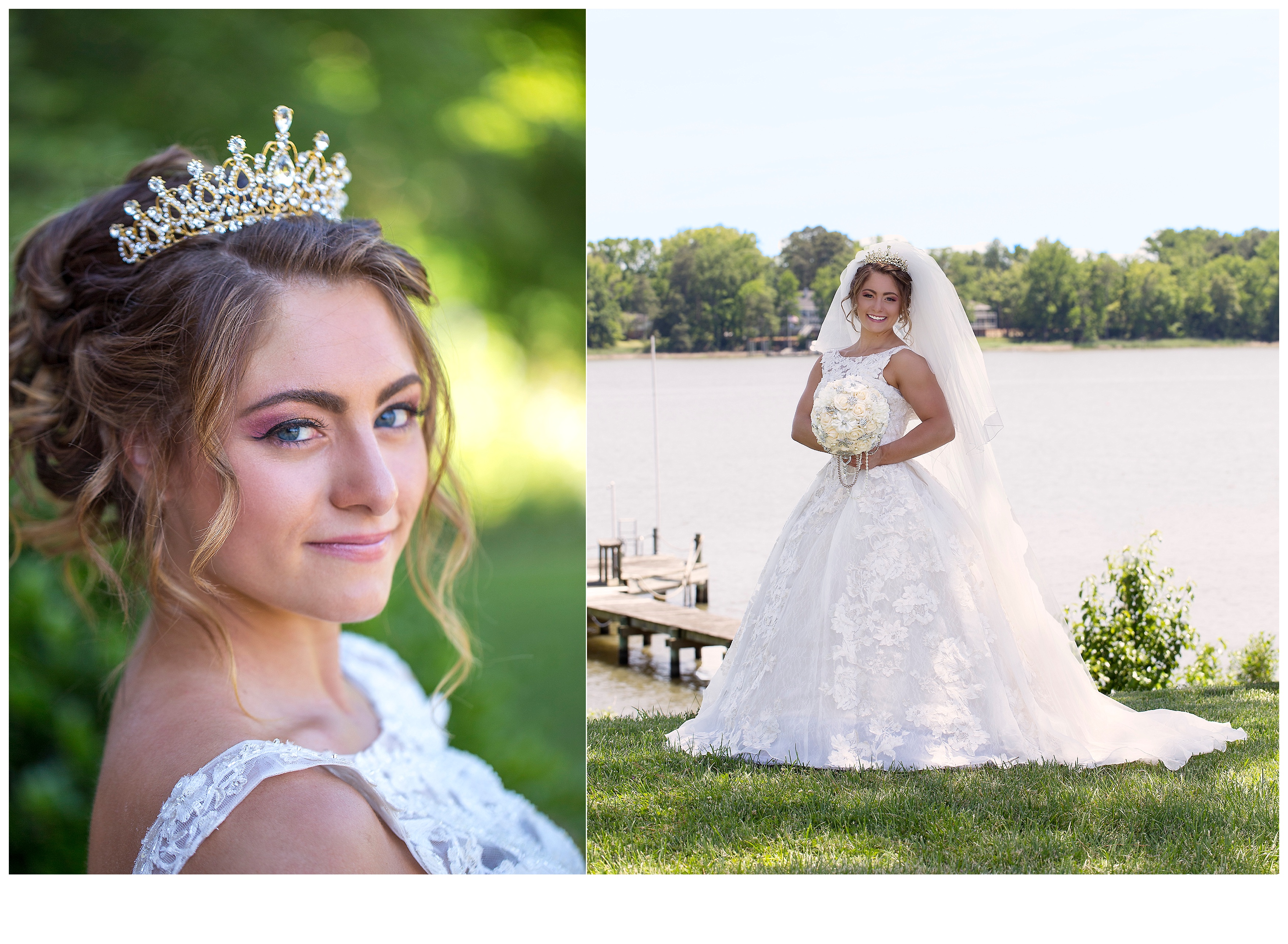 Check out the bouquet!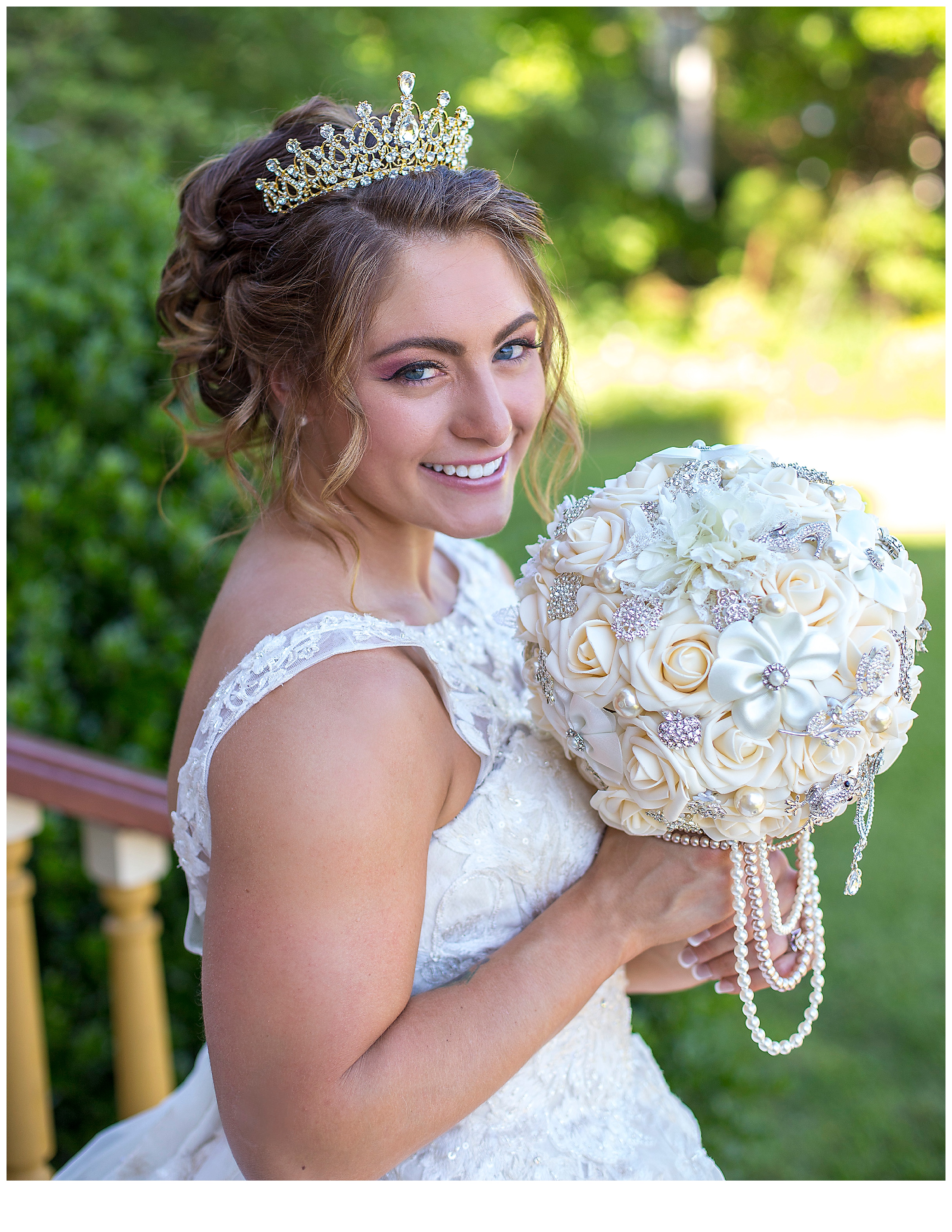 She insisted her gown must have pockets!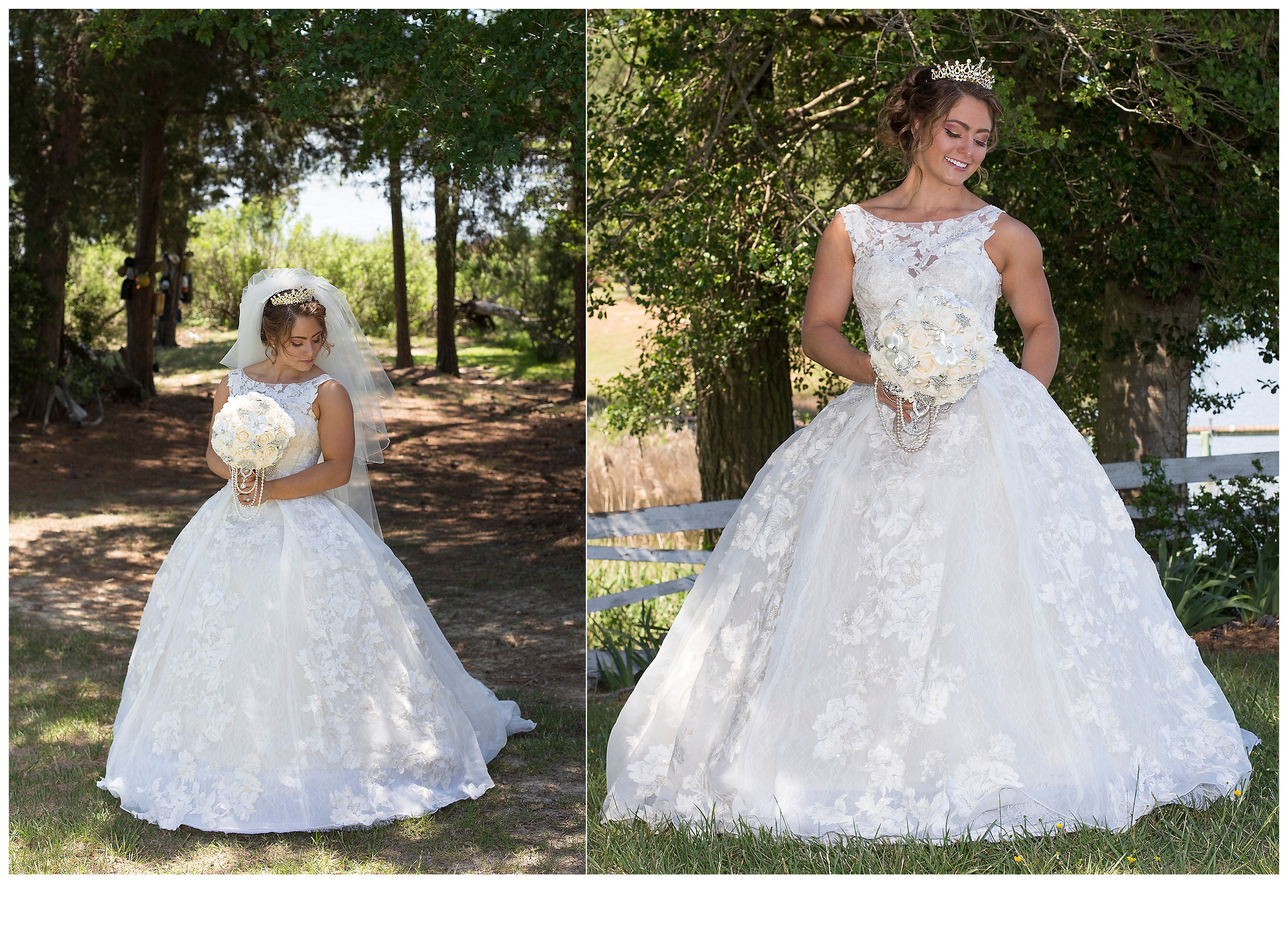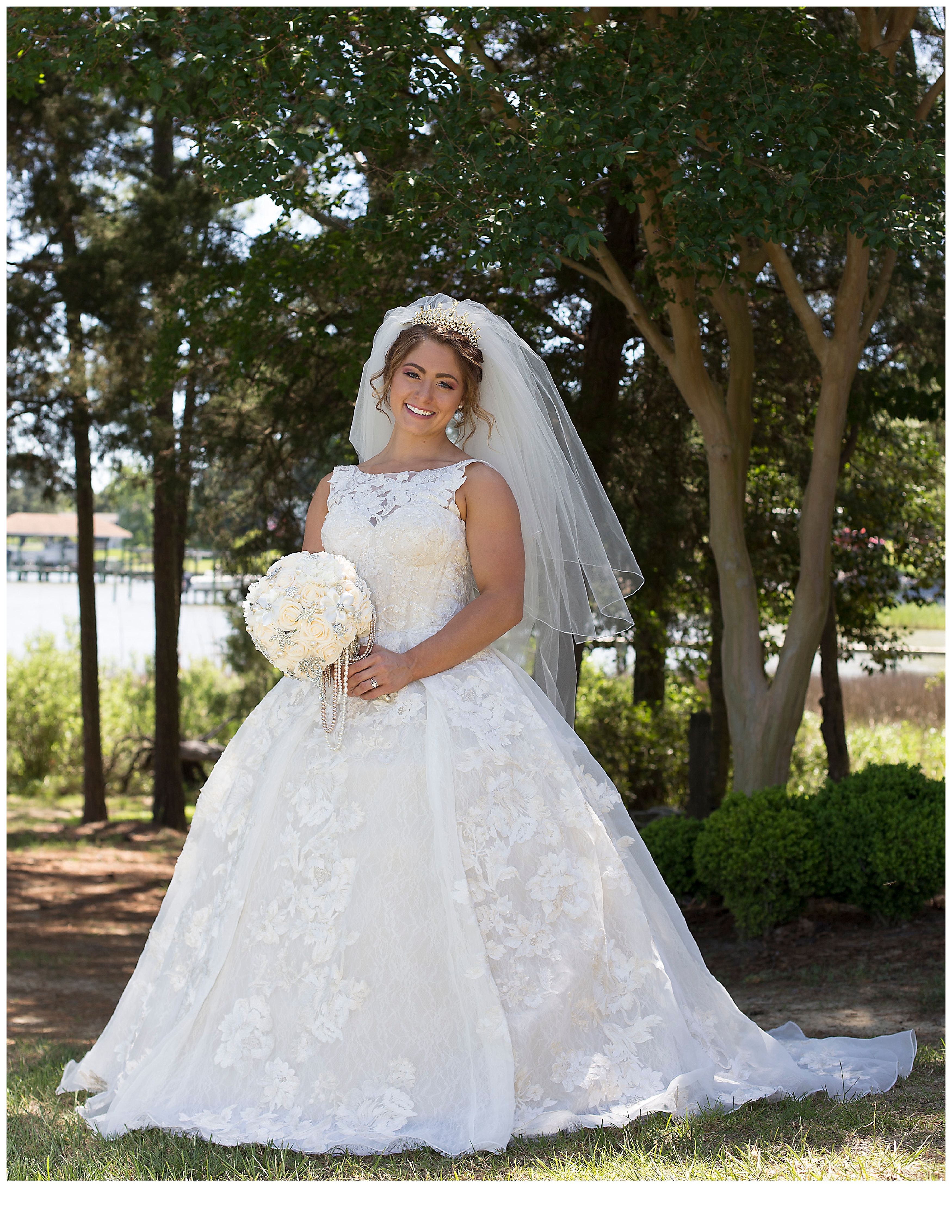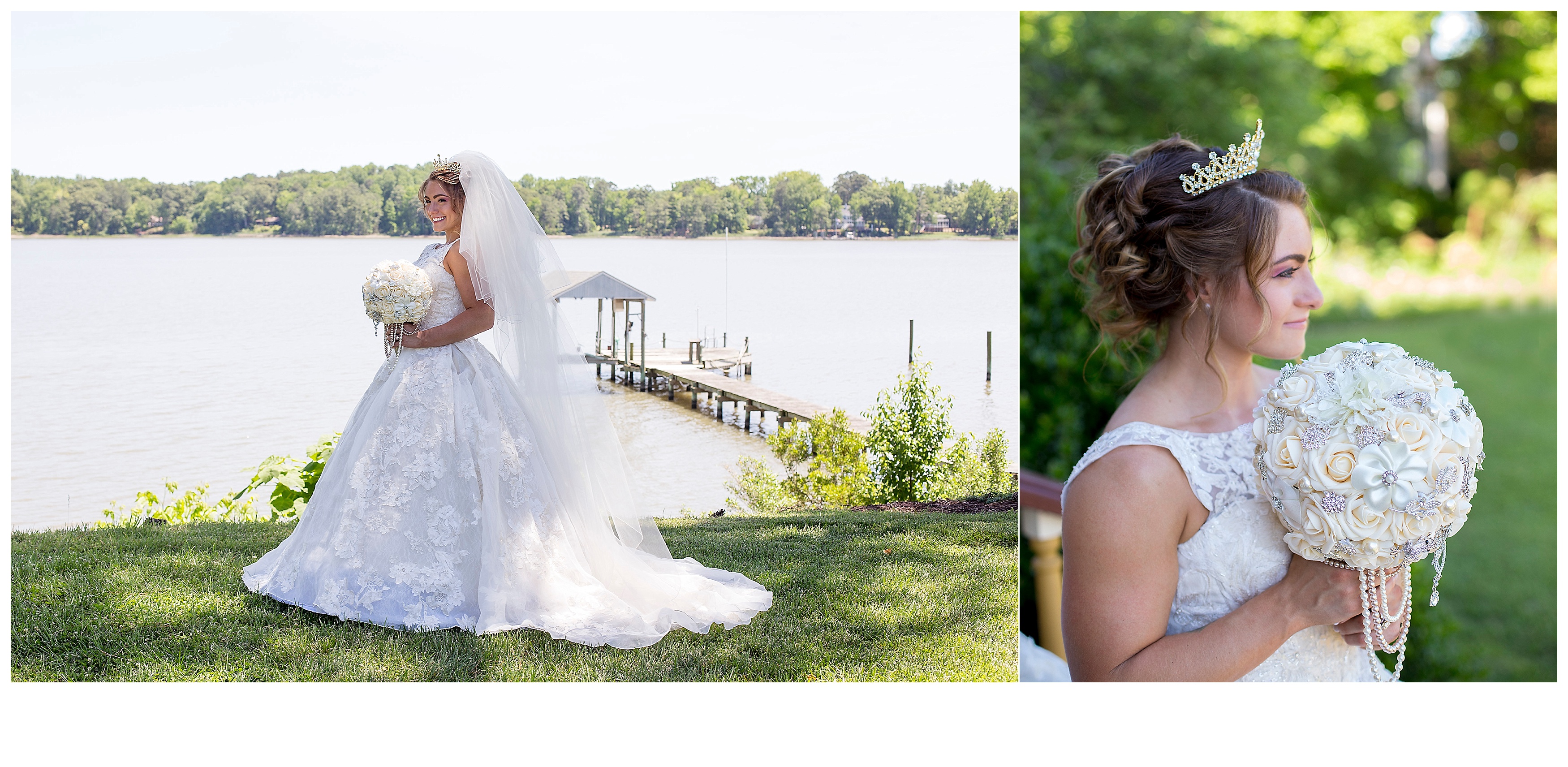 Time to loosen up for a few fun shots!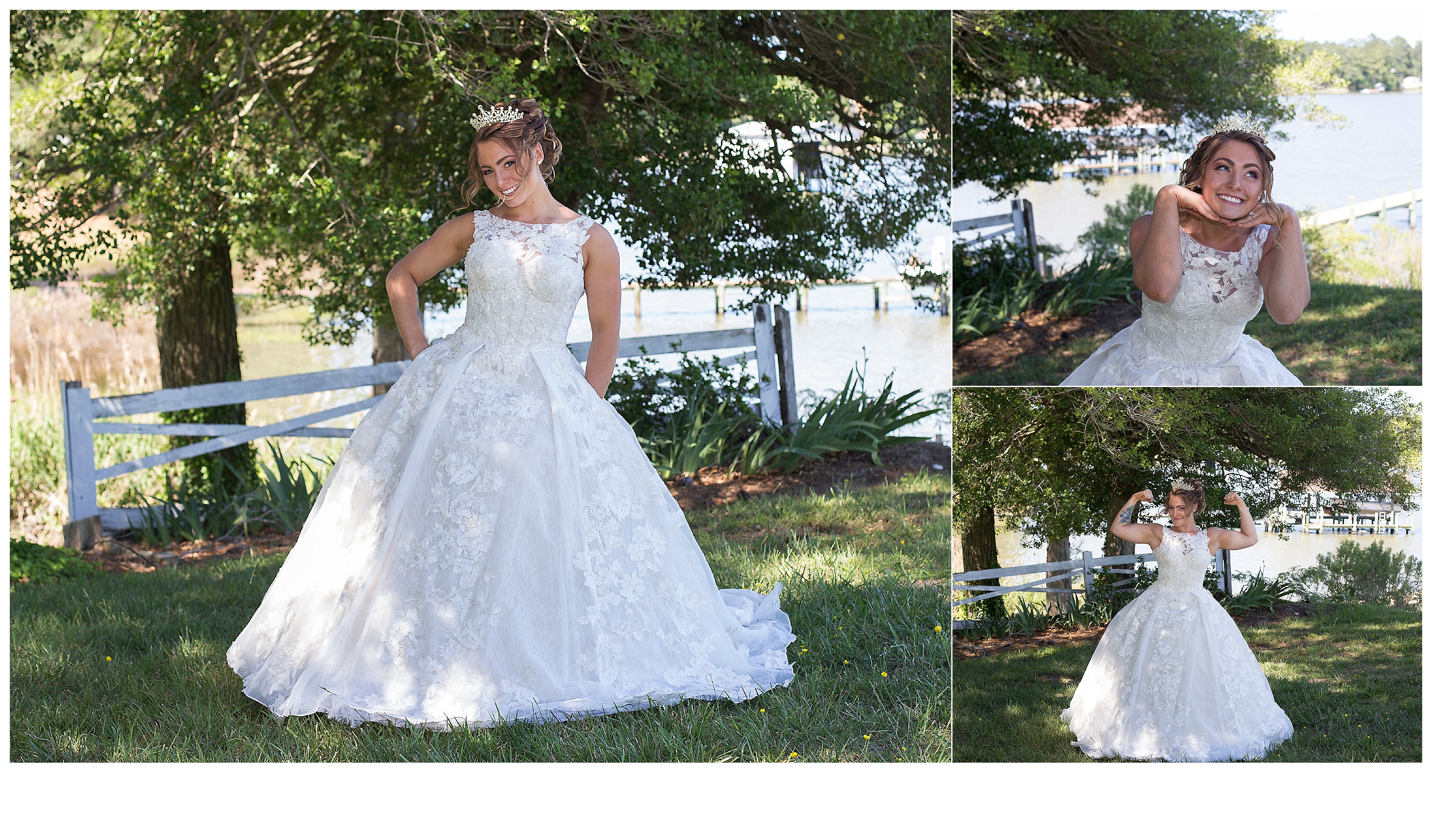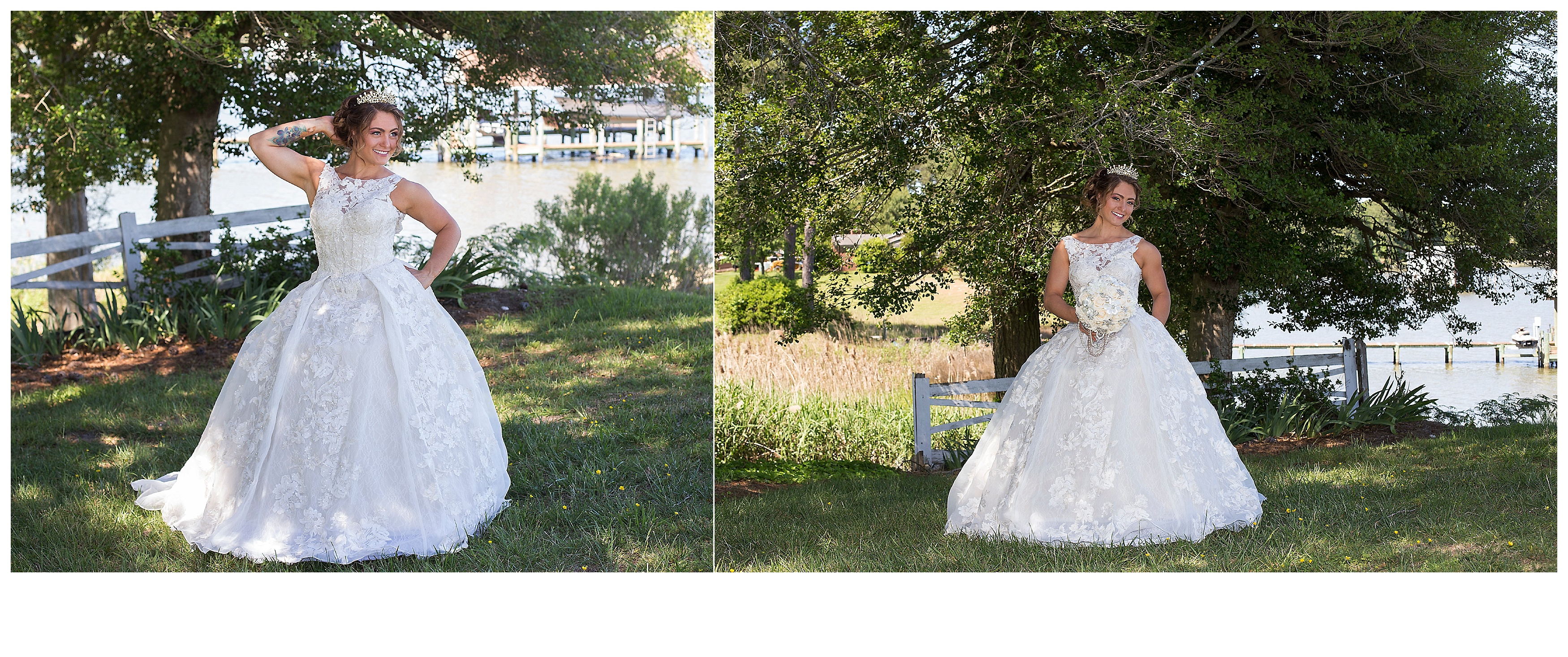 Wharf Hill Brewing Company was the restaurant of choice after the beach proposal session at Fort Boykins on May 27, 2016. You can view that session here.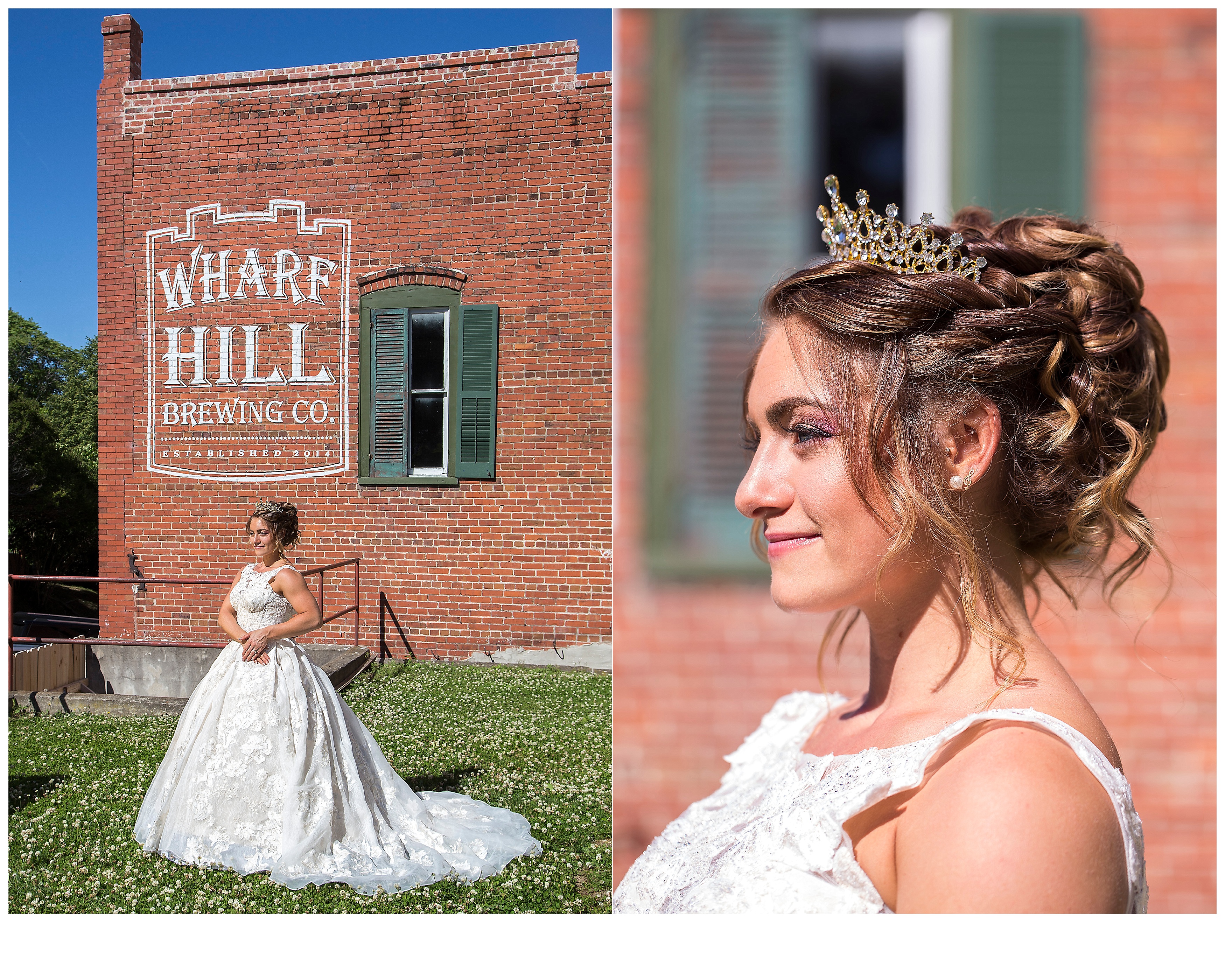 Yes, this is her character!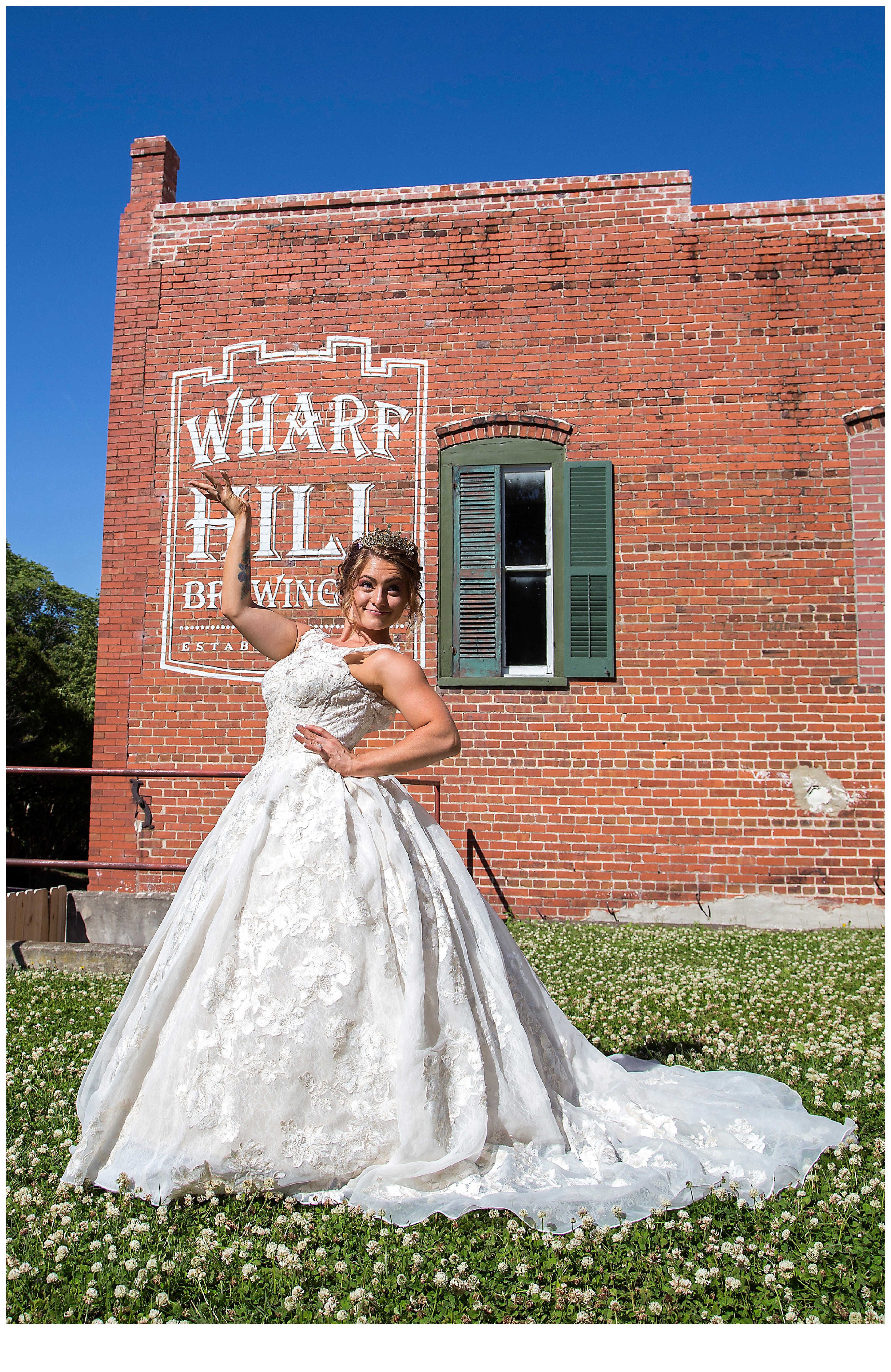 We hopped over to the Mansion on Main Bed and Breakfast for a few shots.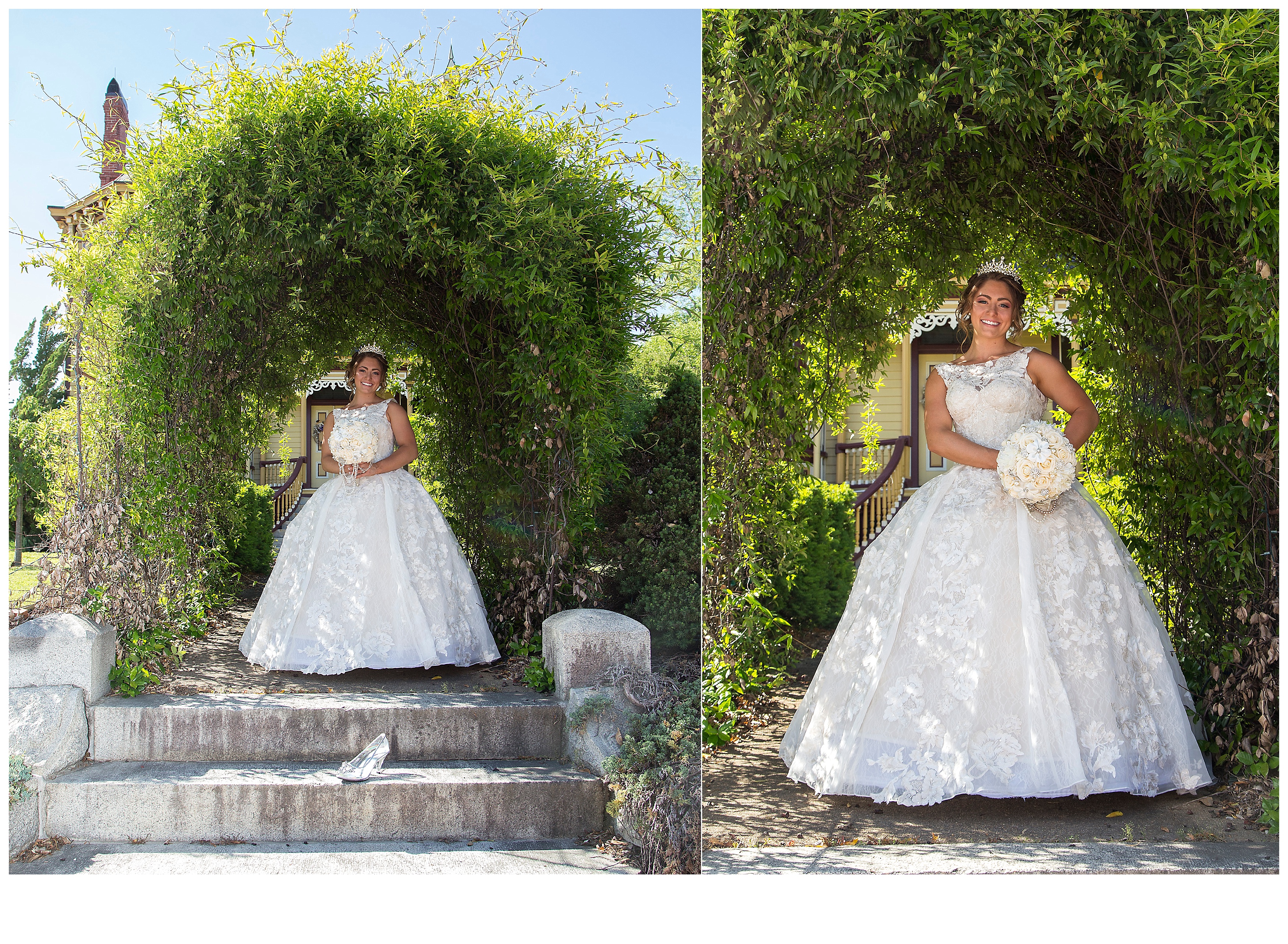 This yellow, Victorian house is pretty much an iconic building in downtown Smithfield, Virginia. I love this staircase and everything about the architecture of this historical building. They just don't make beautiful places like this anymore.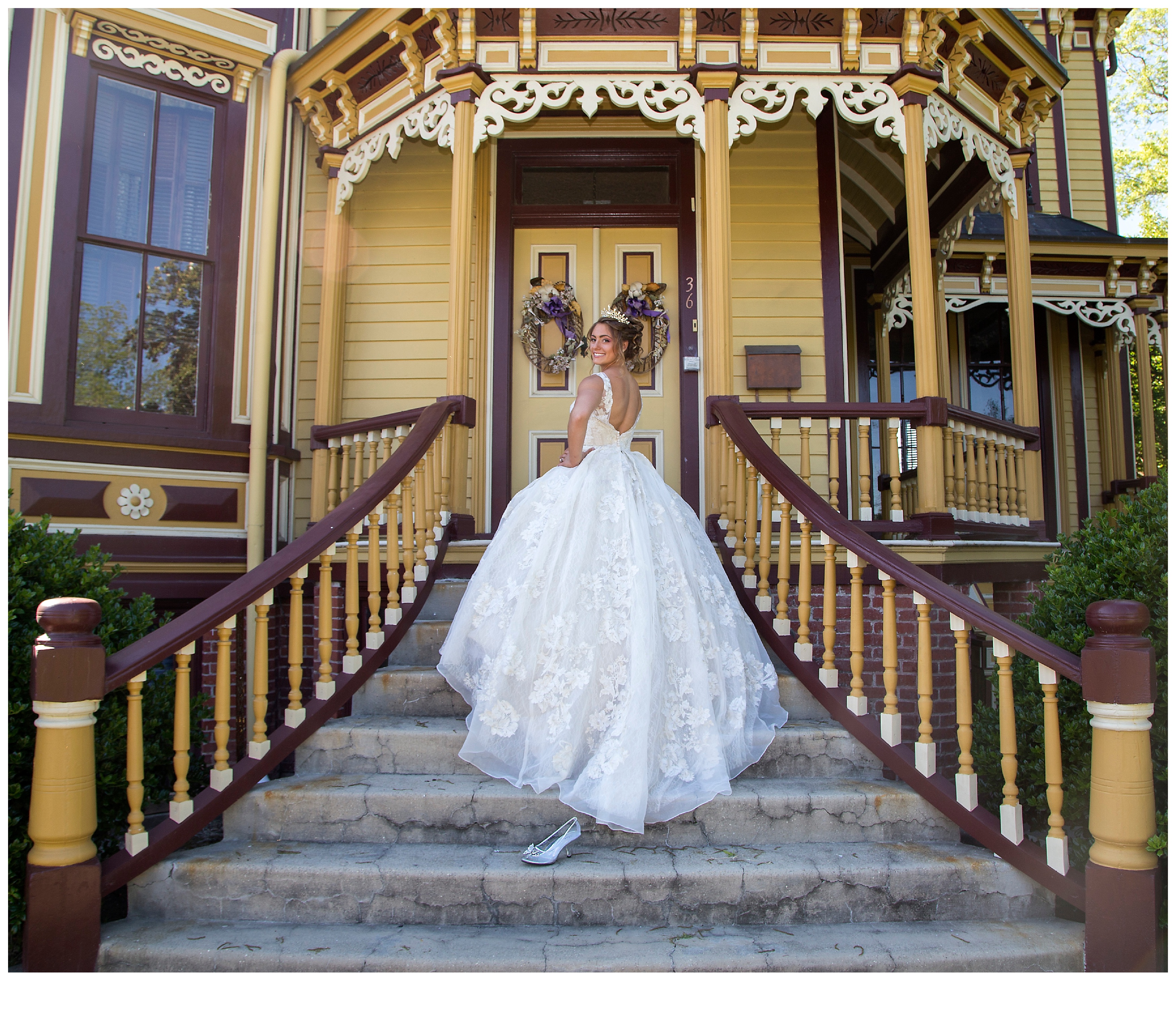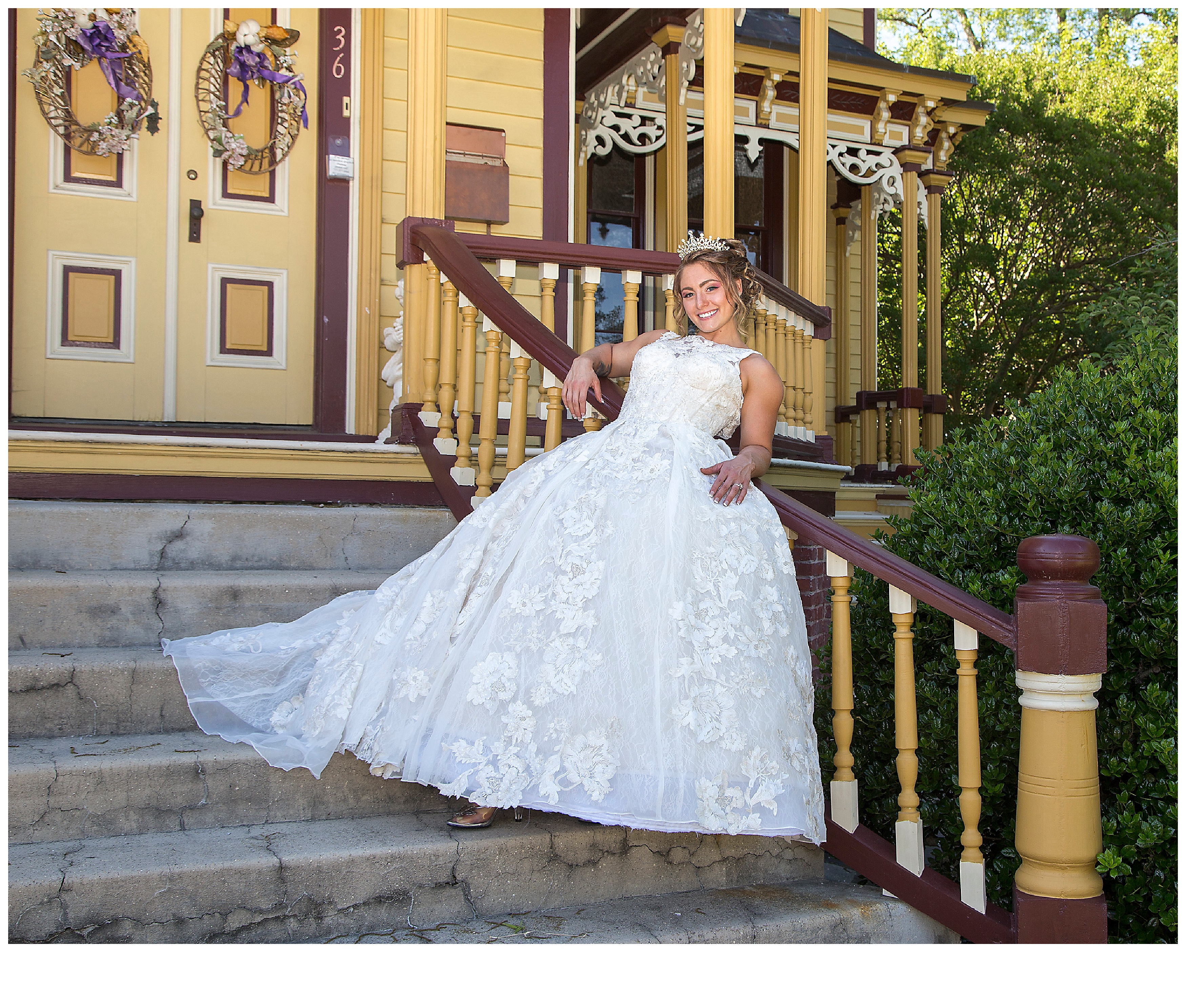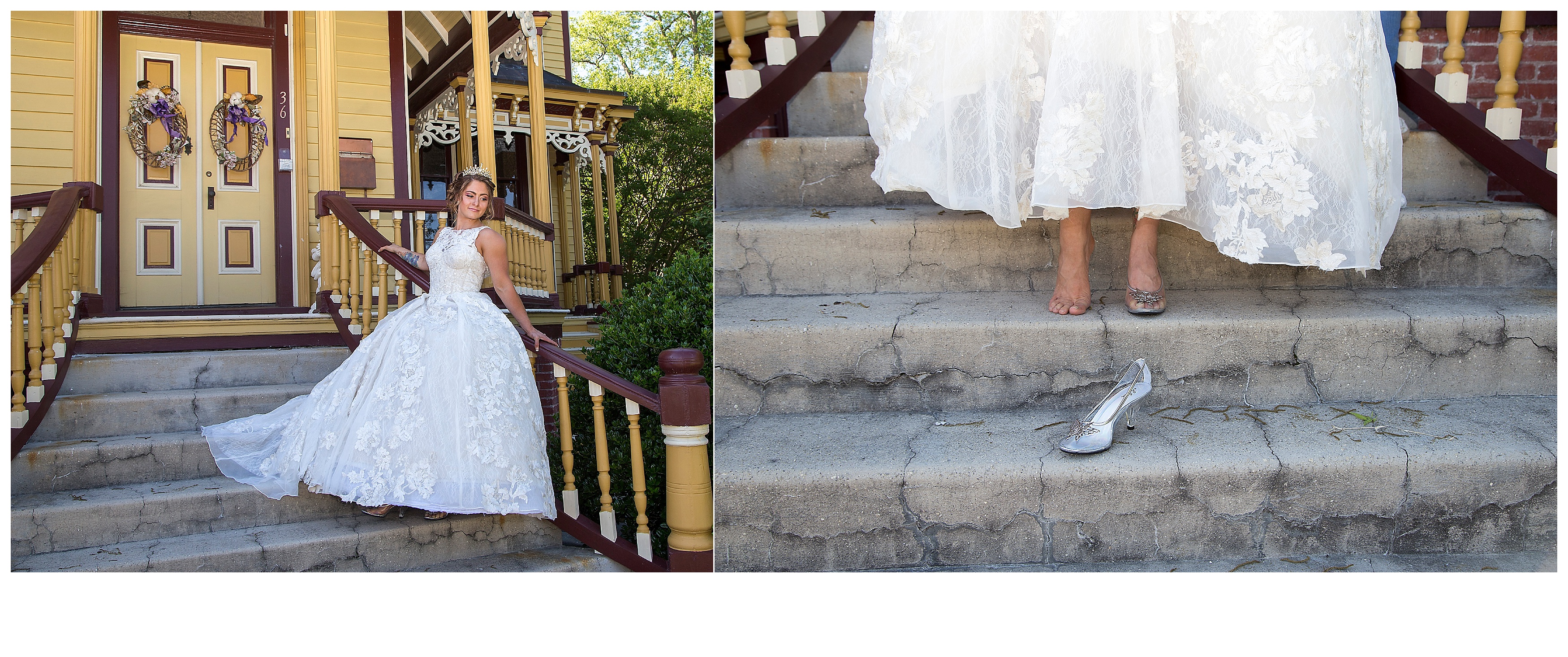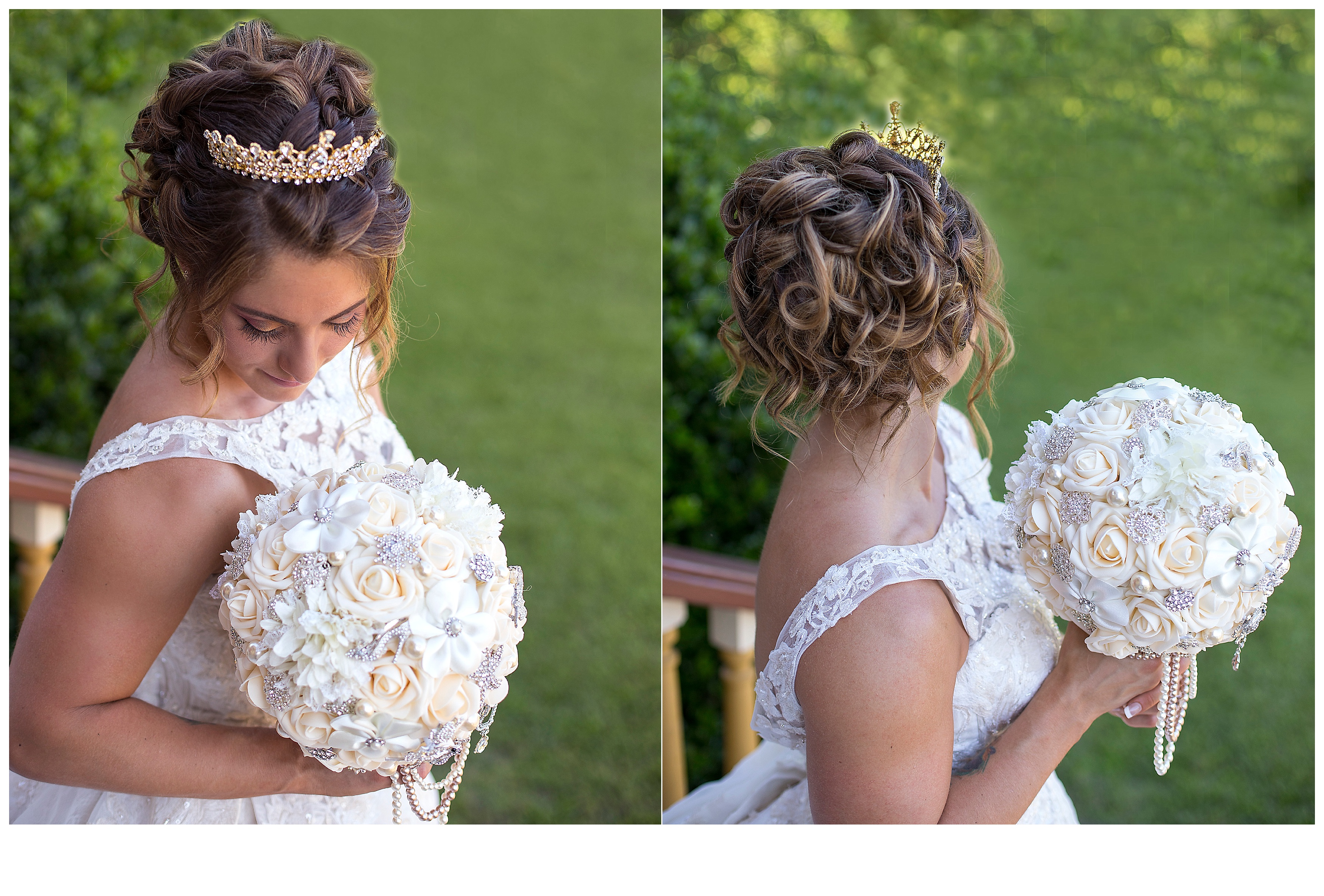 The session would not have been complete without her horse-drawn carriage from Smithfield Horse and Carriage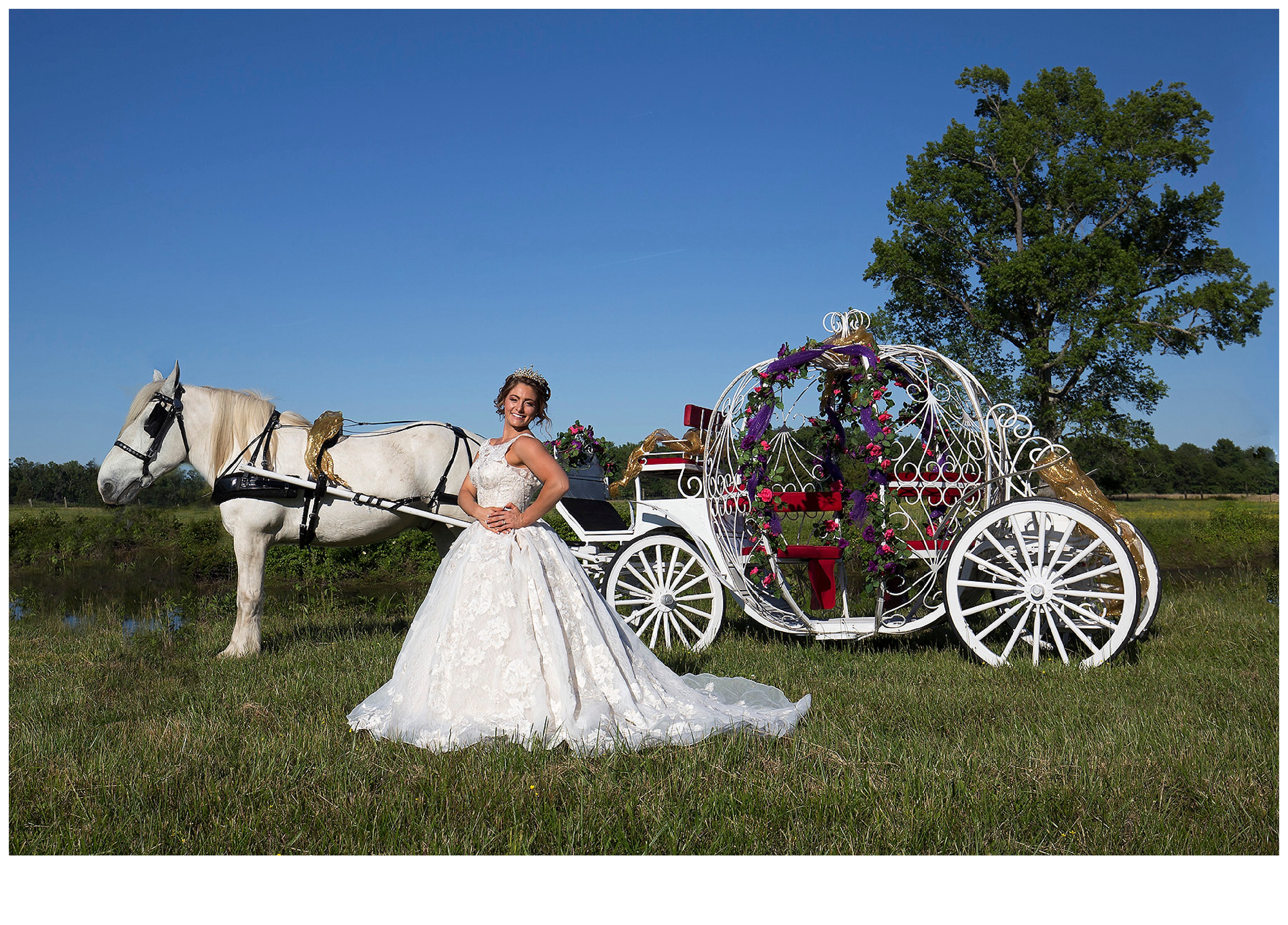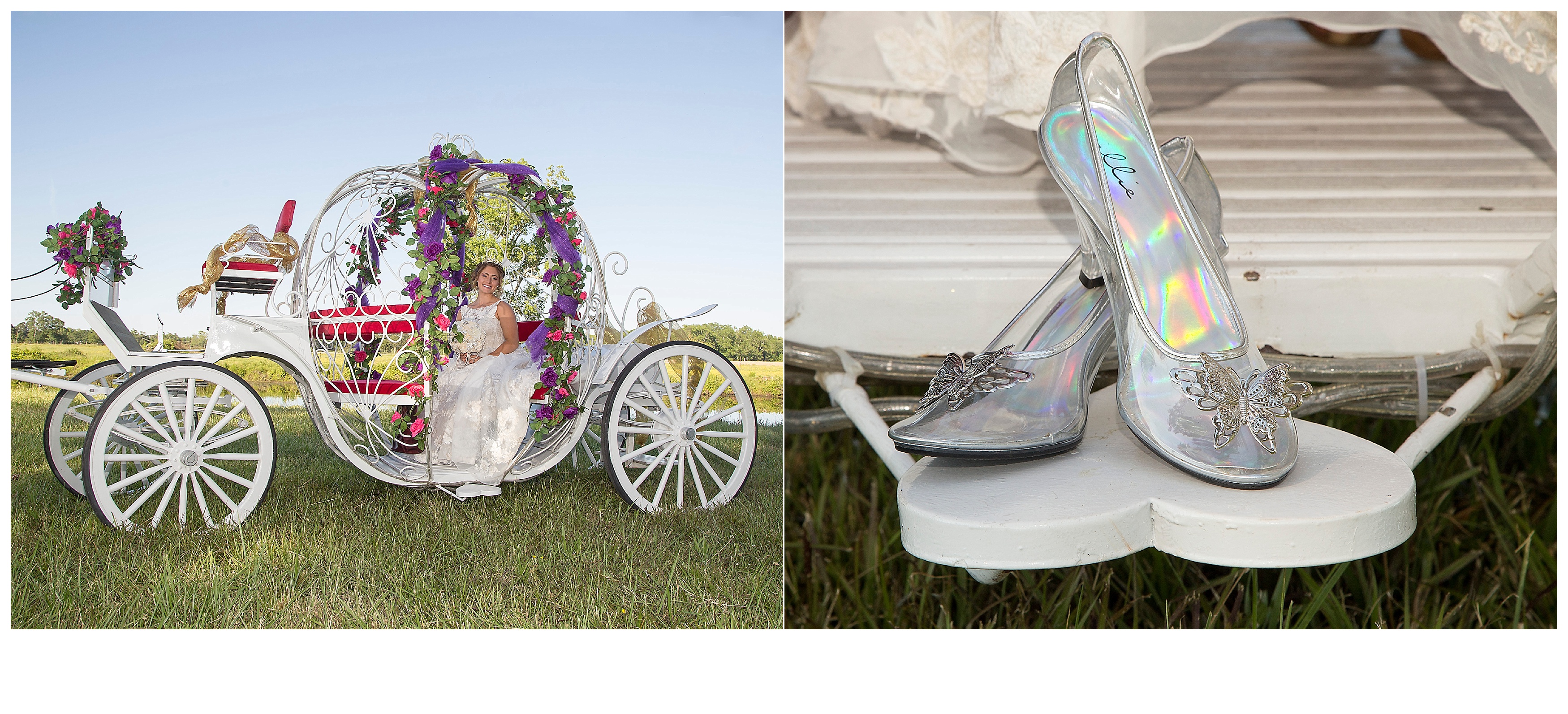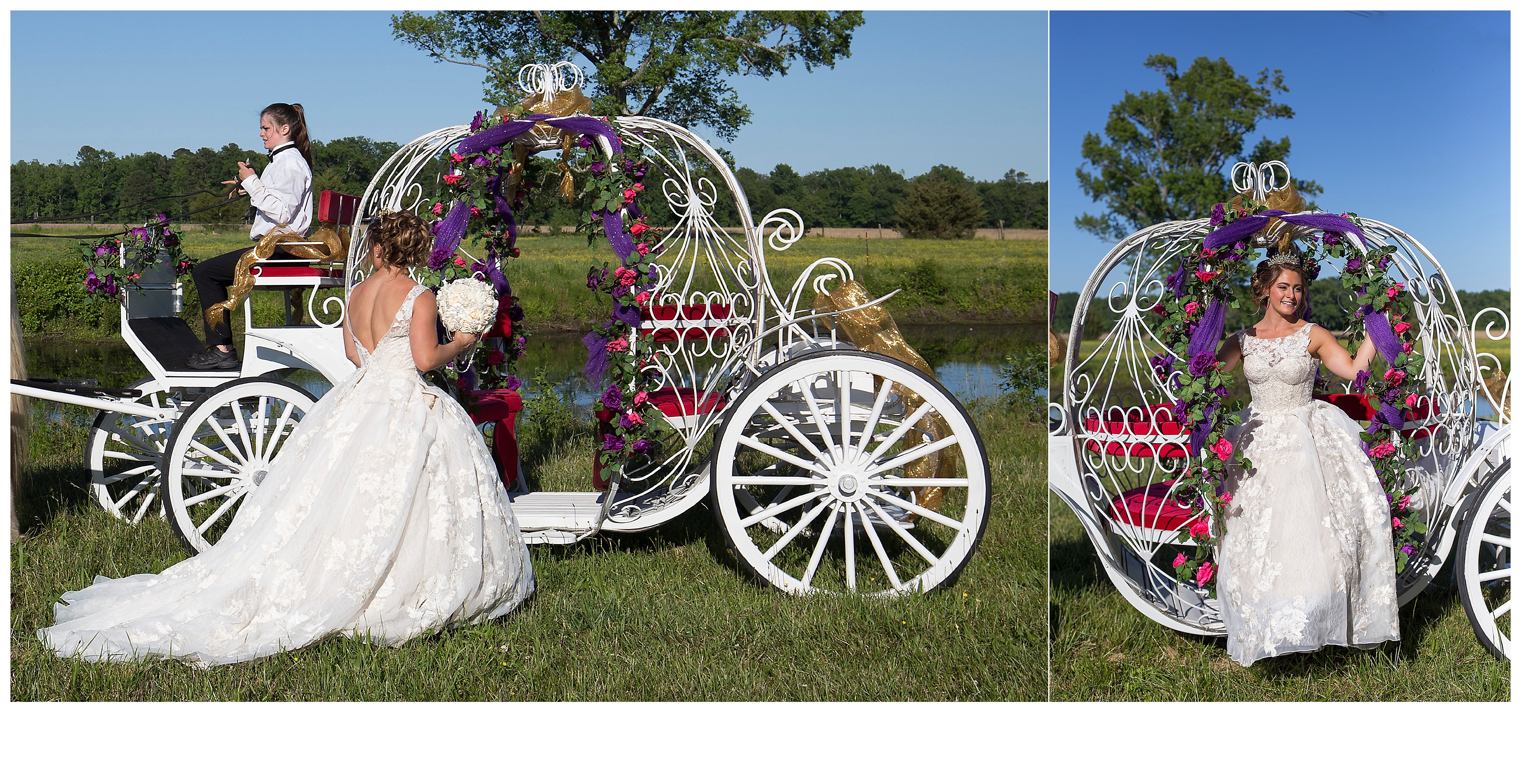 The horse was quite interested in her bouquet.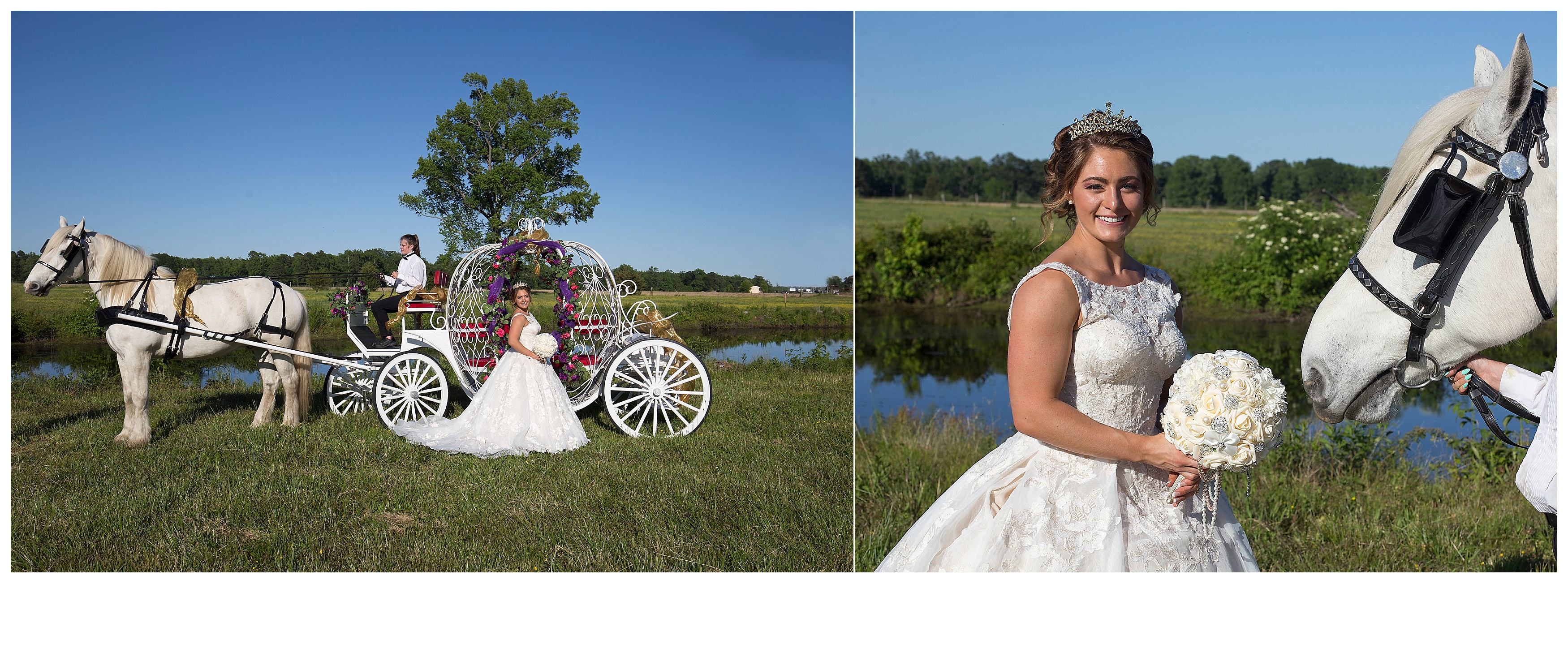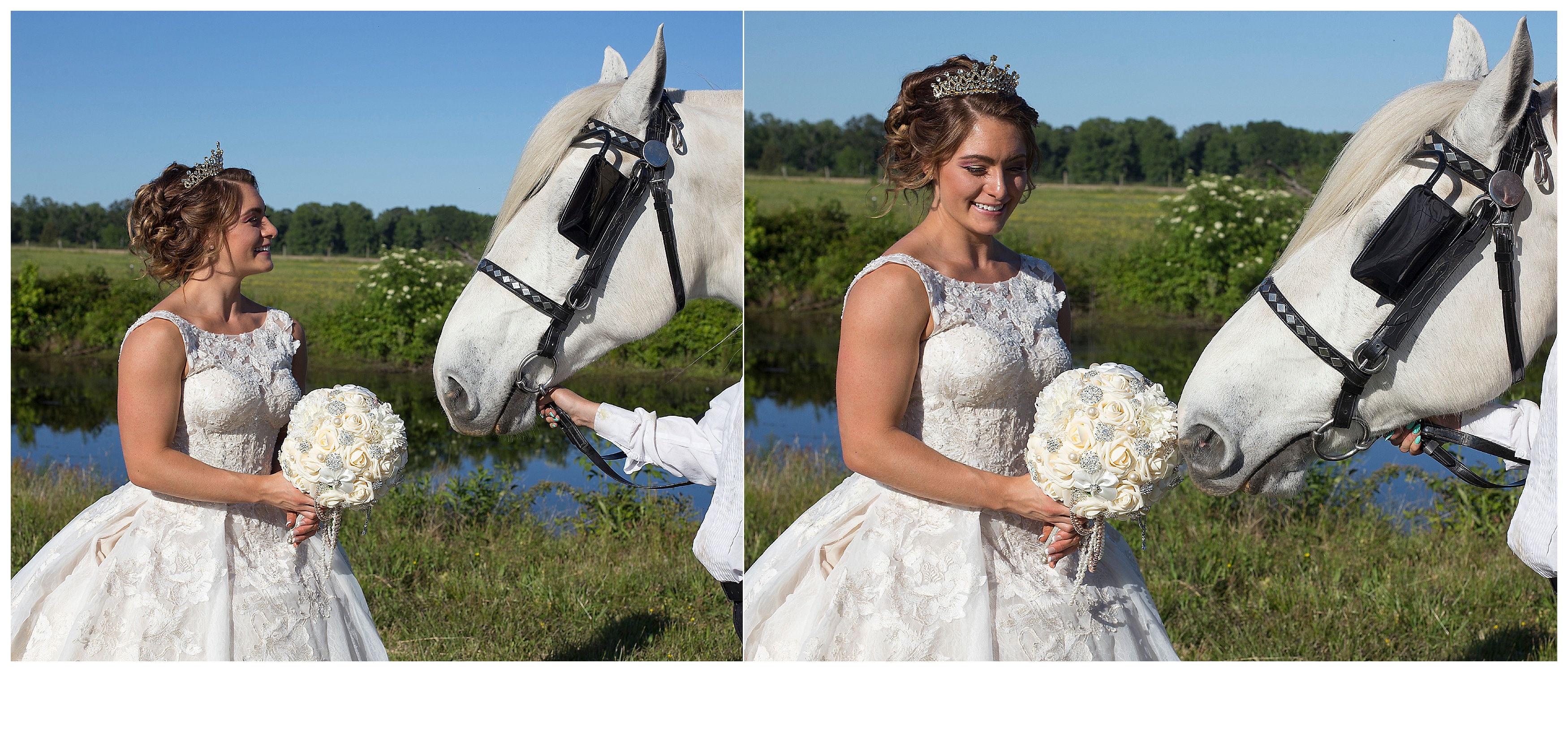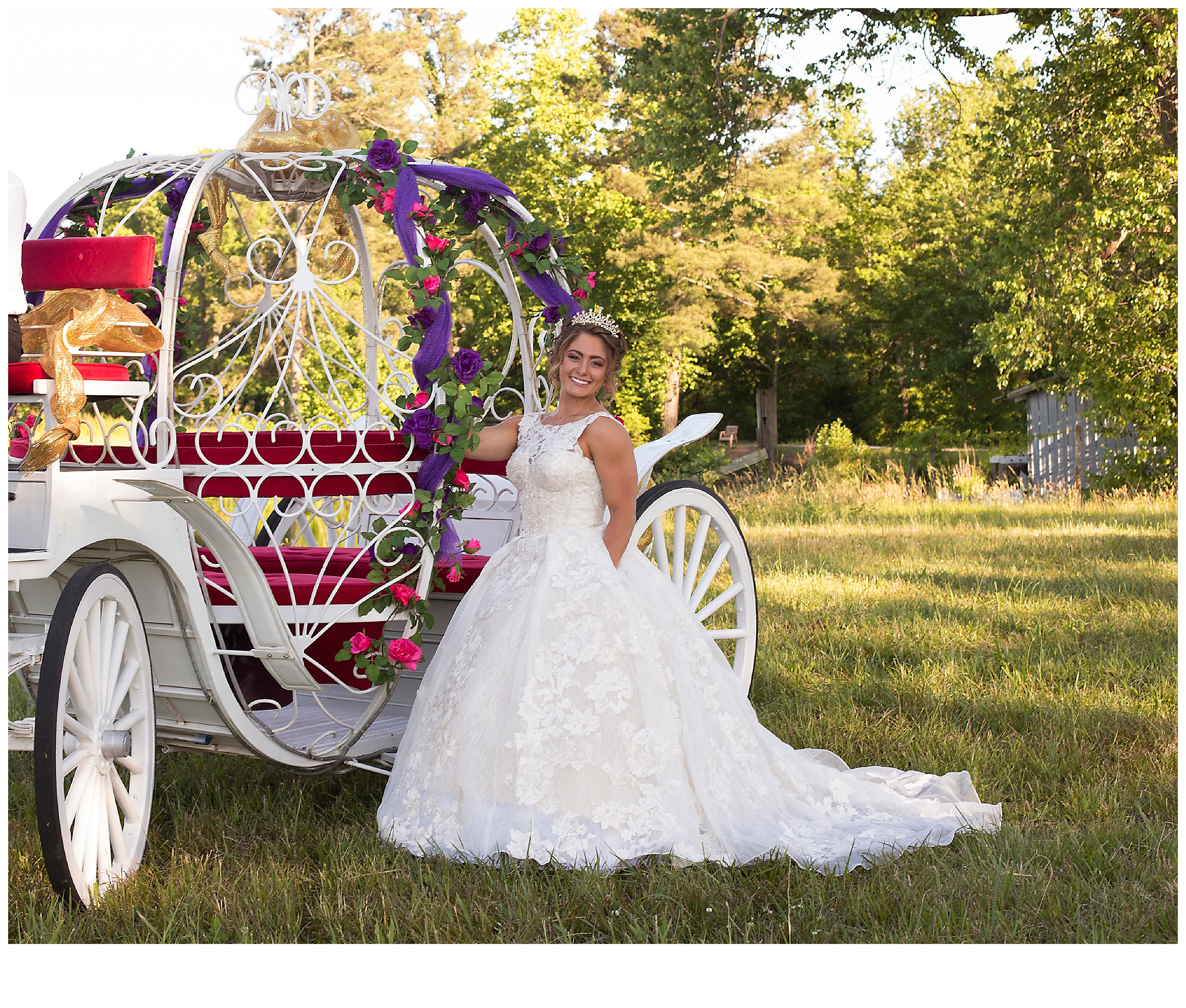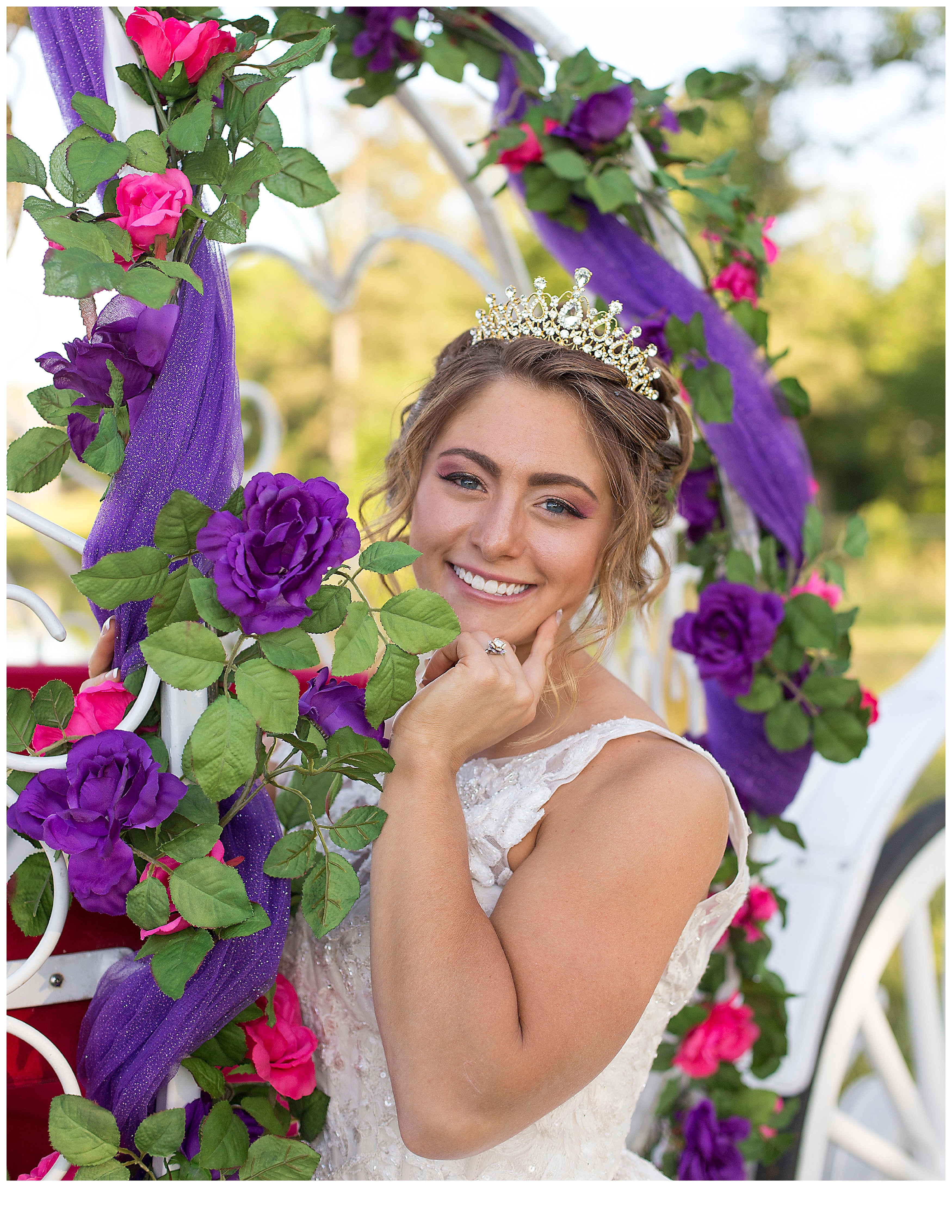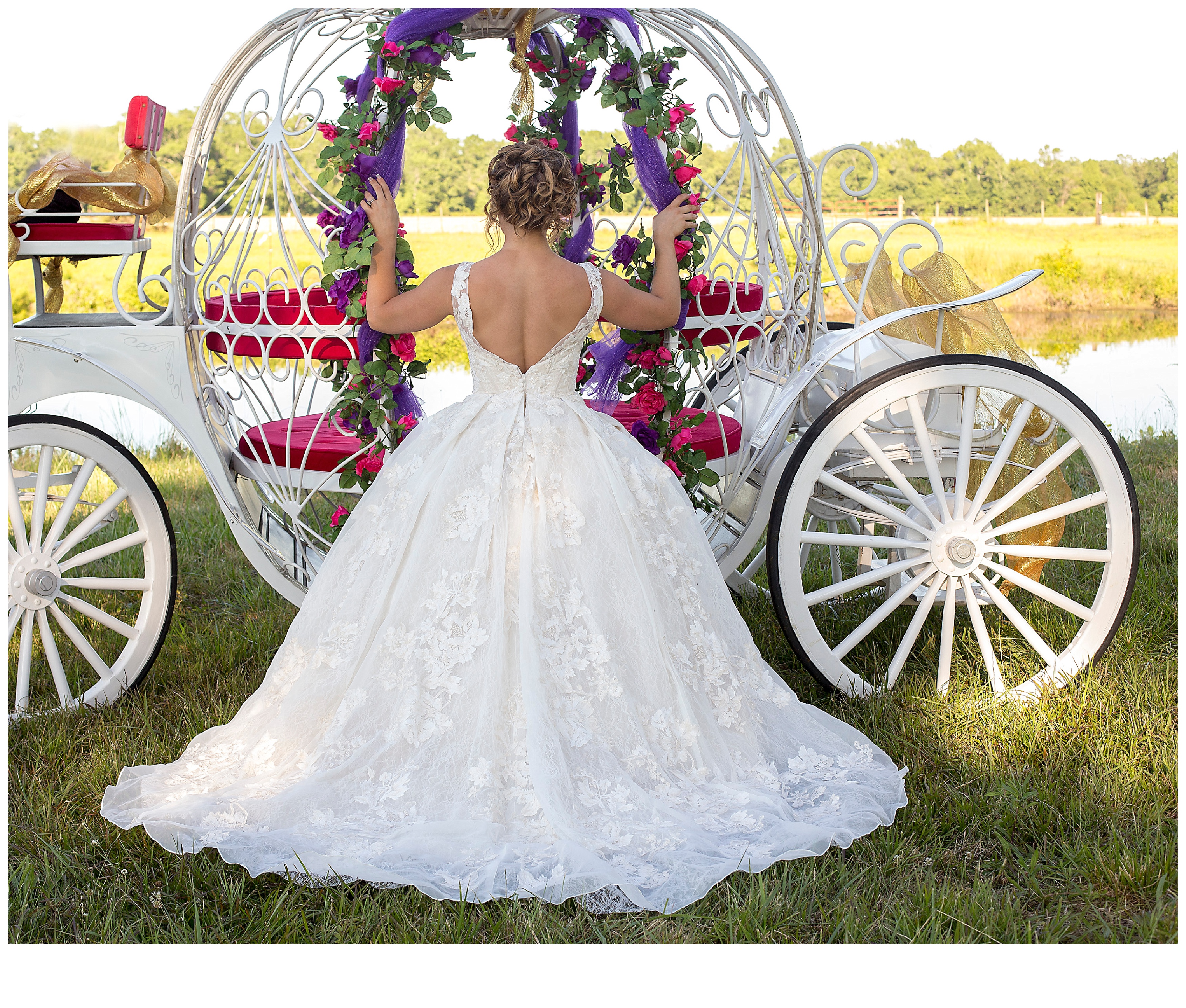 This carriage ride made her entire day!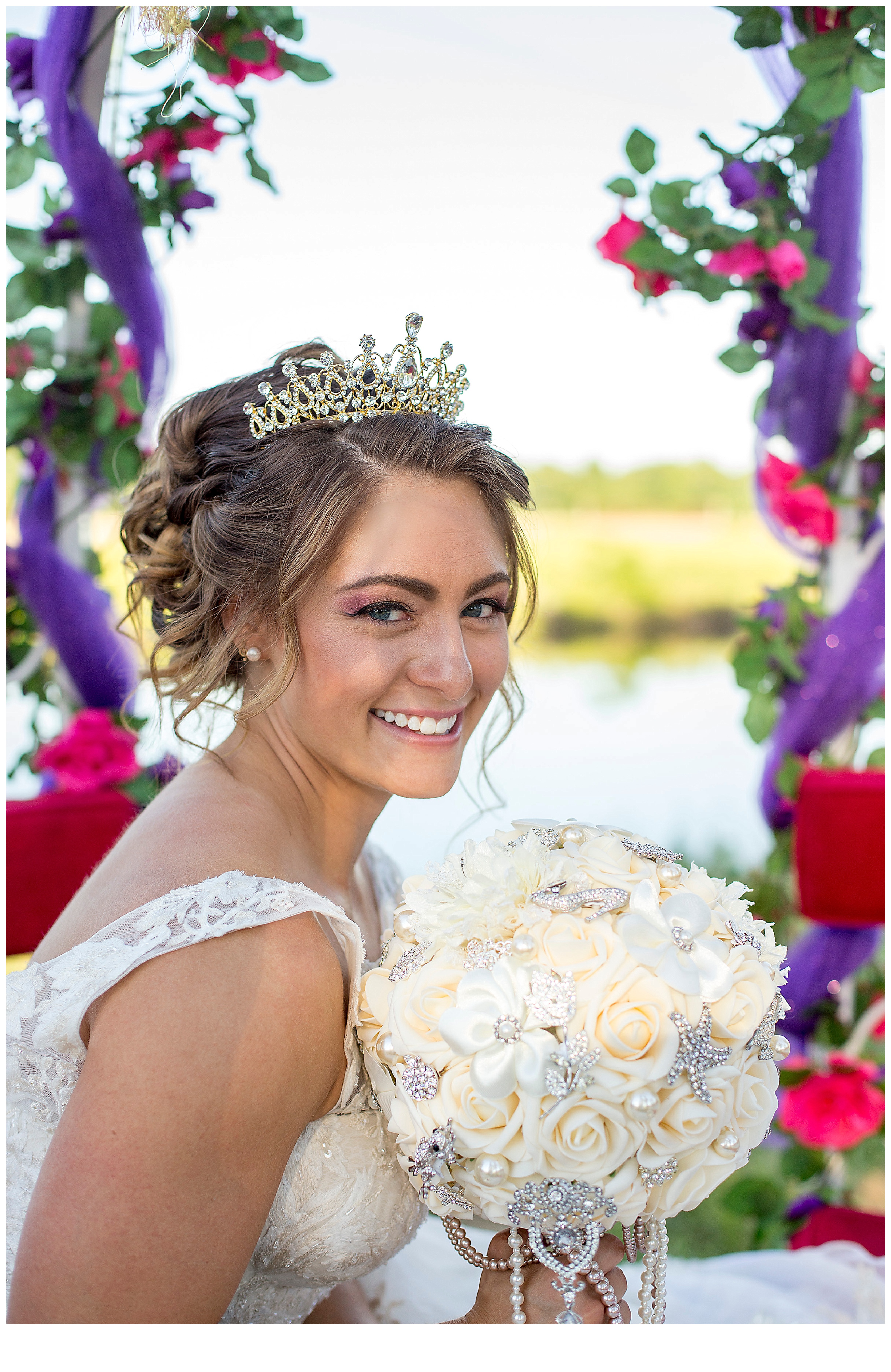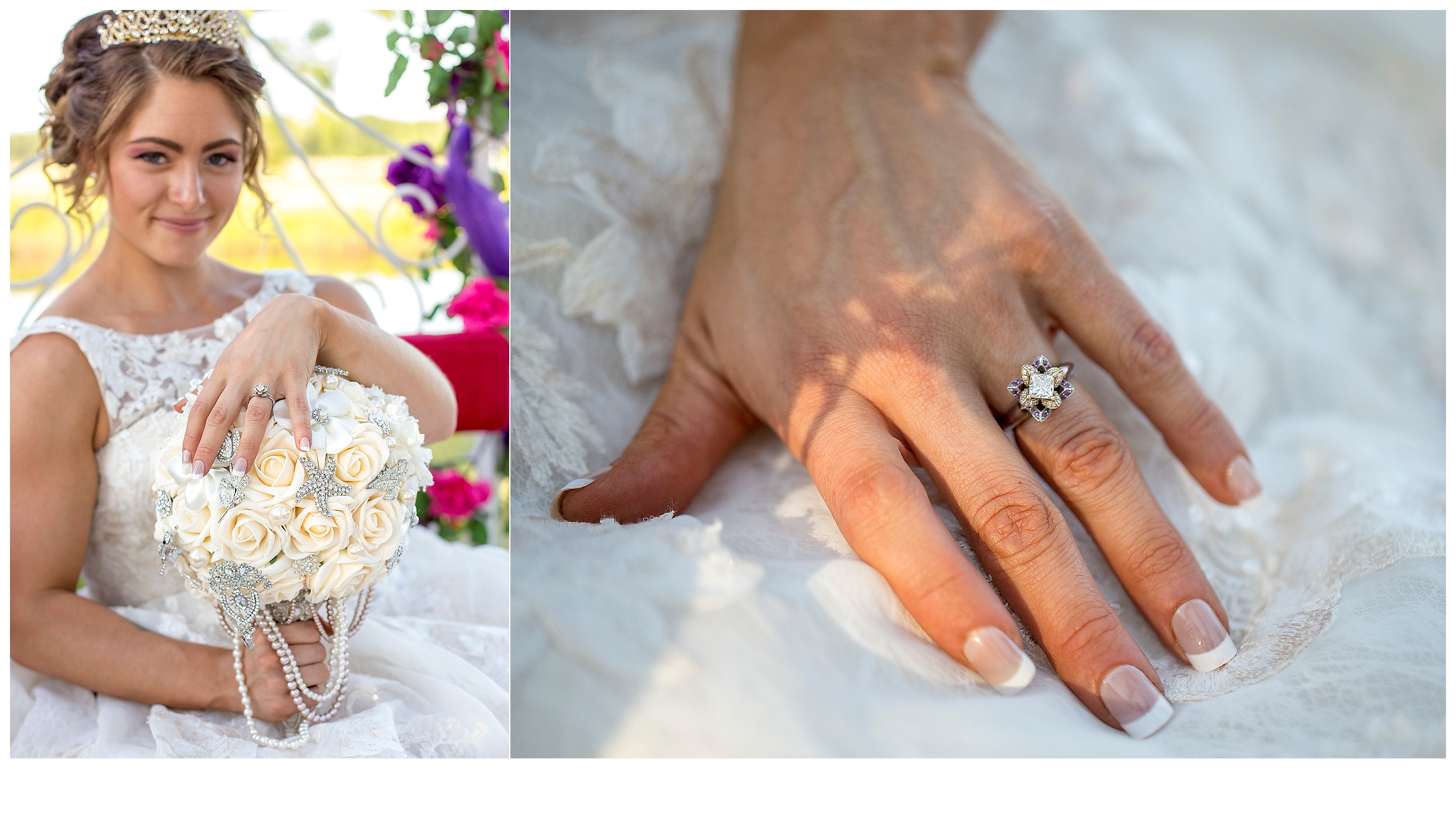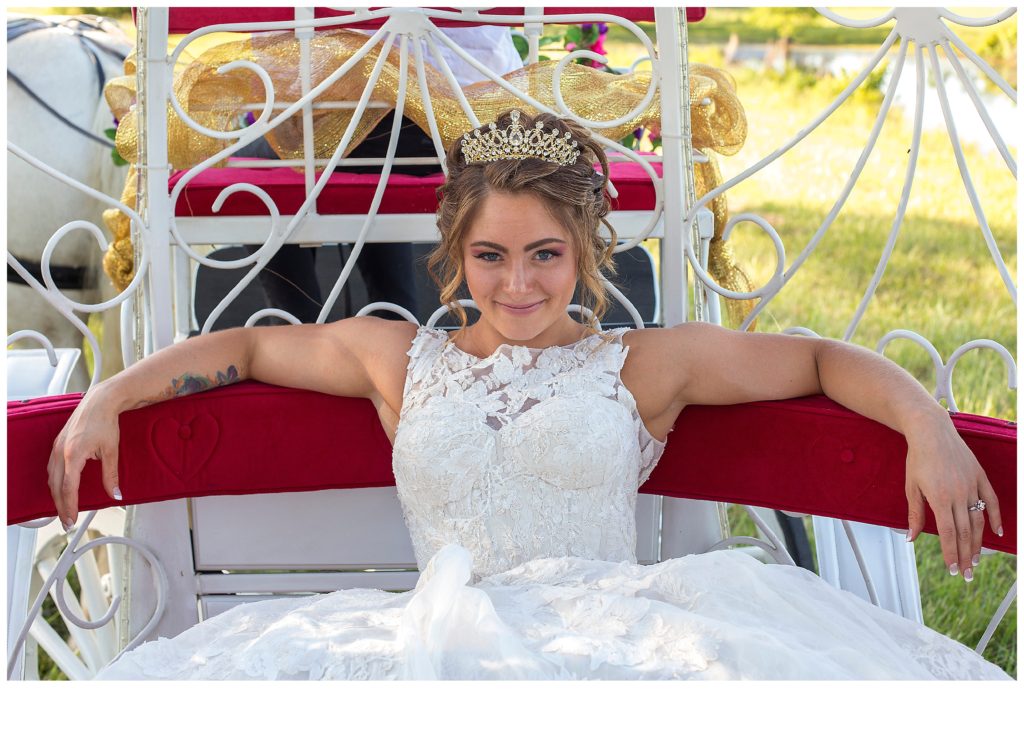 Thanks for spending a few moments with us!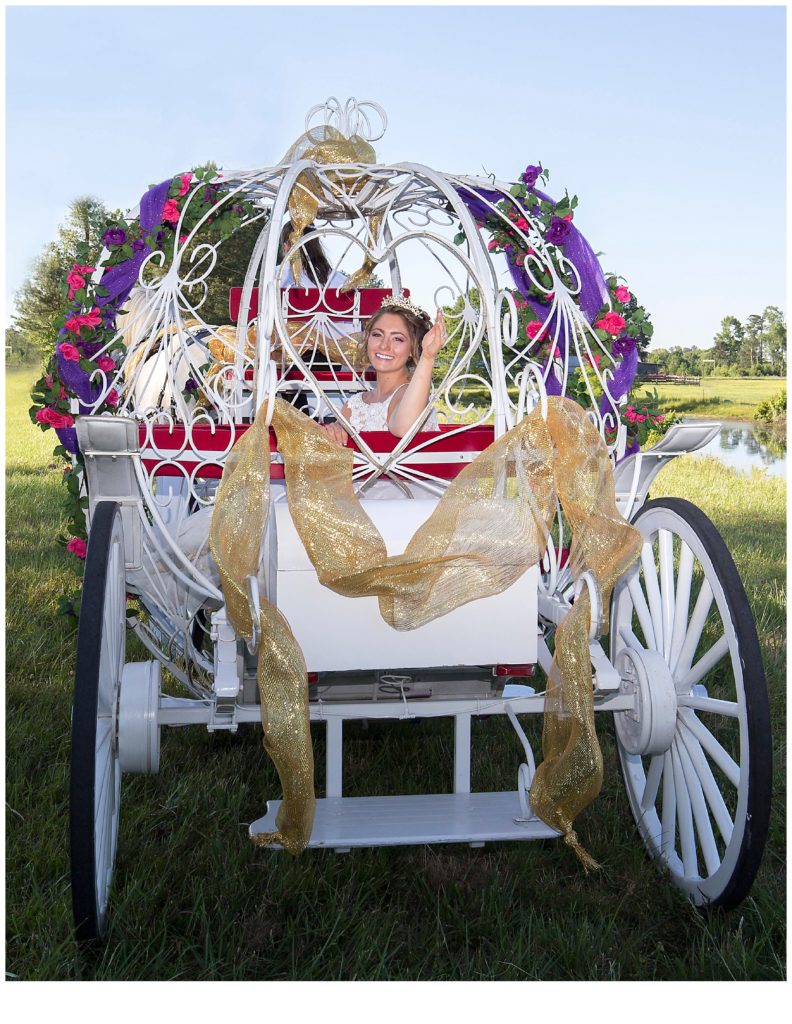 Contact me if you would like to schedule a fun-filled session.