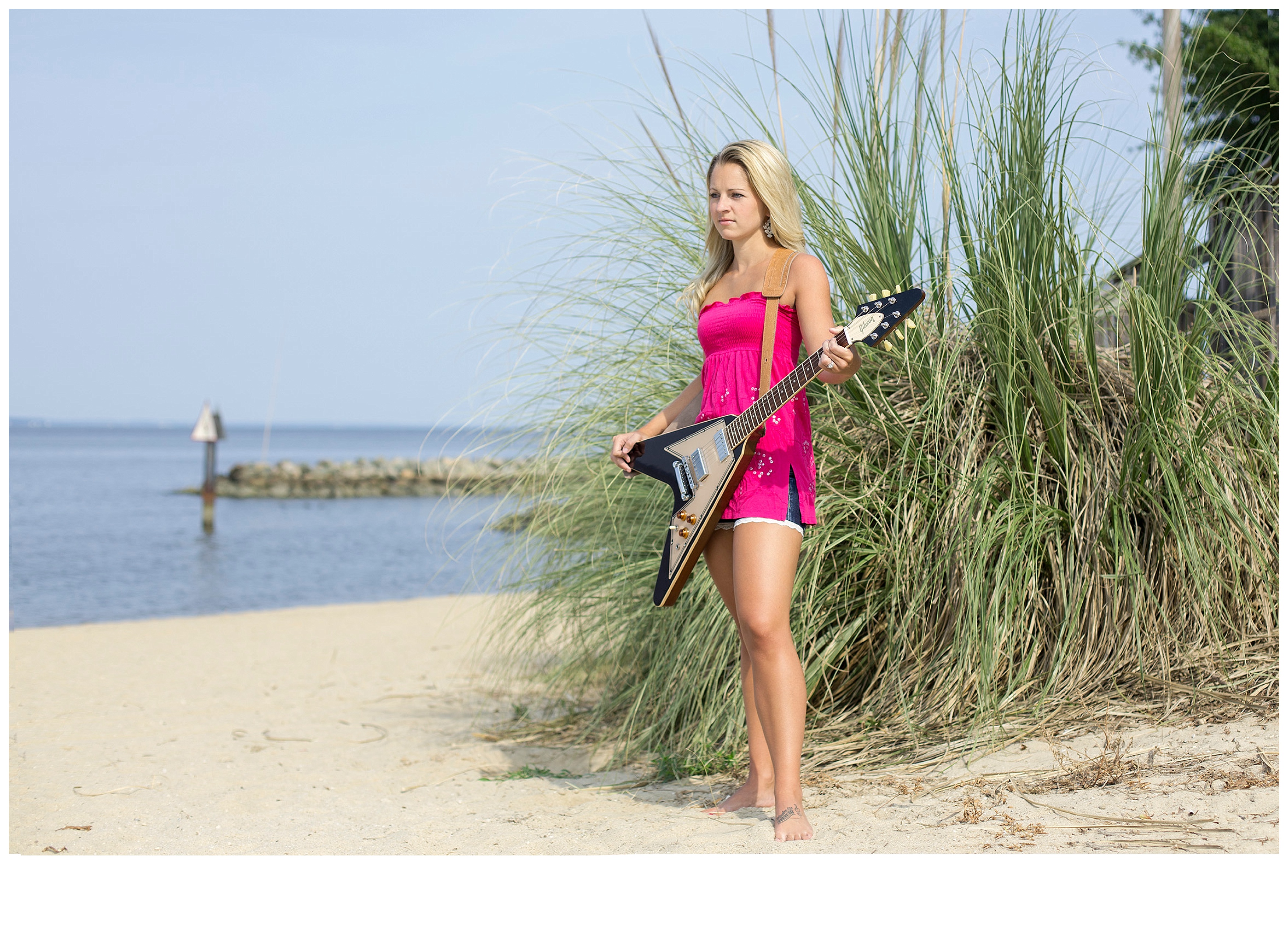 Huntington Beach in Newport News, Virginia, is a quaint spot for a few photos with a beautiful girl and her guitar. Meet Meghan, an awesome musician who majored in piano performance at Old Dominion University and is a worship leader at Believers Church in Chesapeake, Virginia. She is also a member of The Undertow, a band based out of Hampton Roads who plays a variety of music from the 70s to today. We spent a gorgeous August morning capturing some photos of her with her Flying V and her cute ukelele. Enjoy!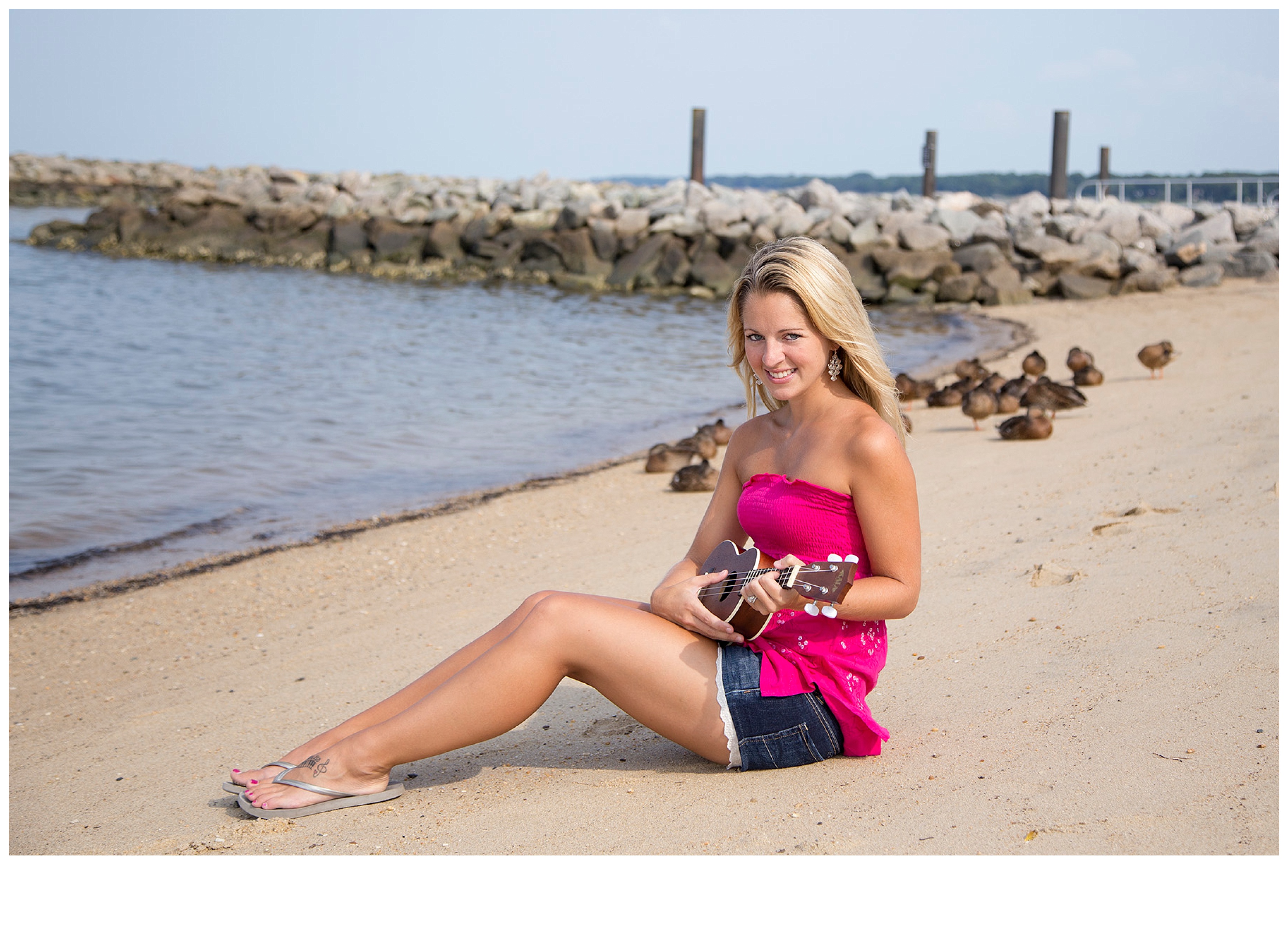 We chose the beach setting to tie into the theme of The Undertow band. Check them out here!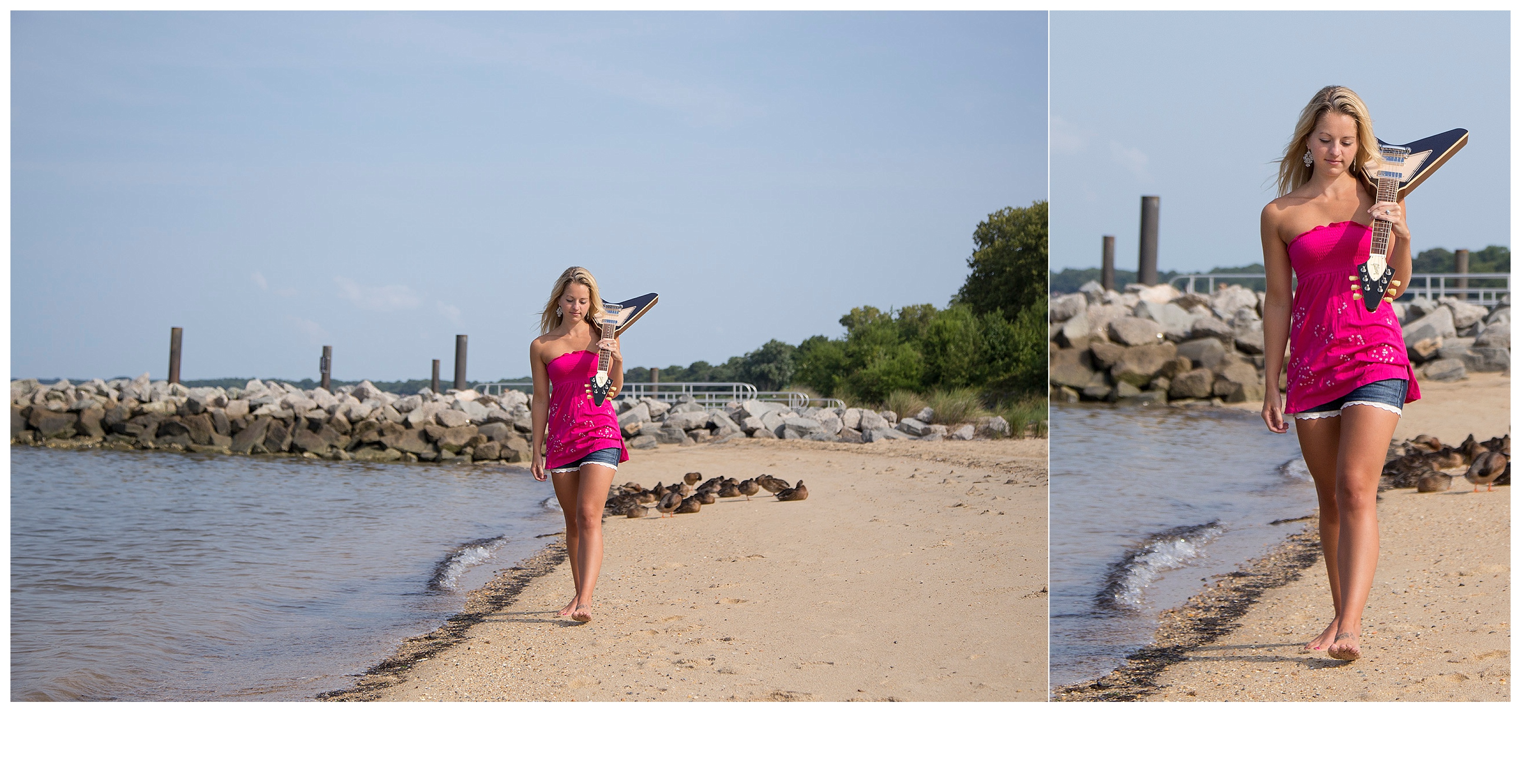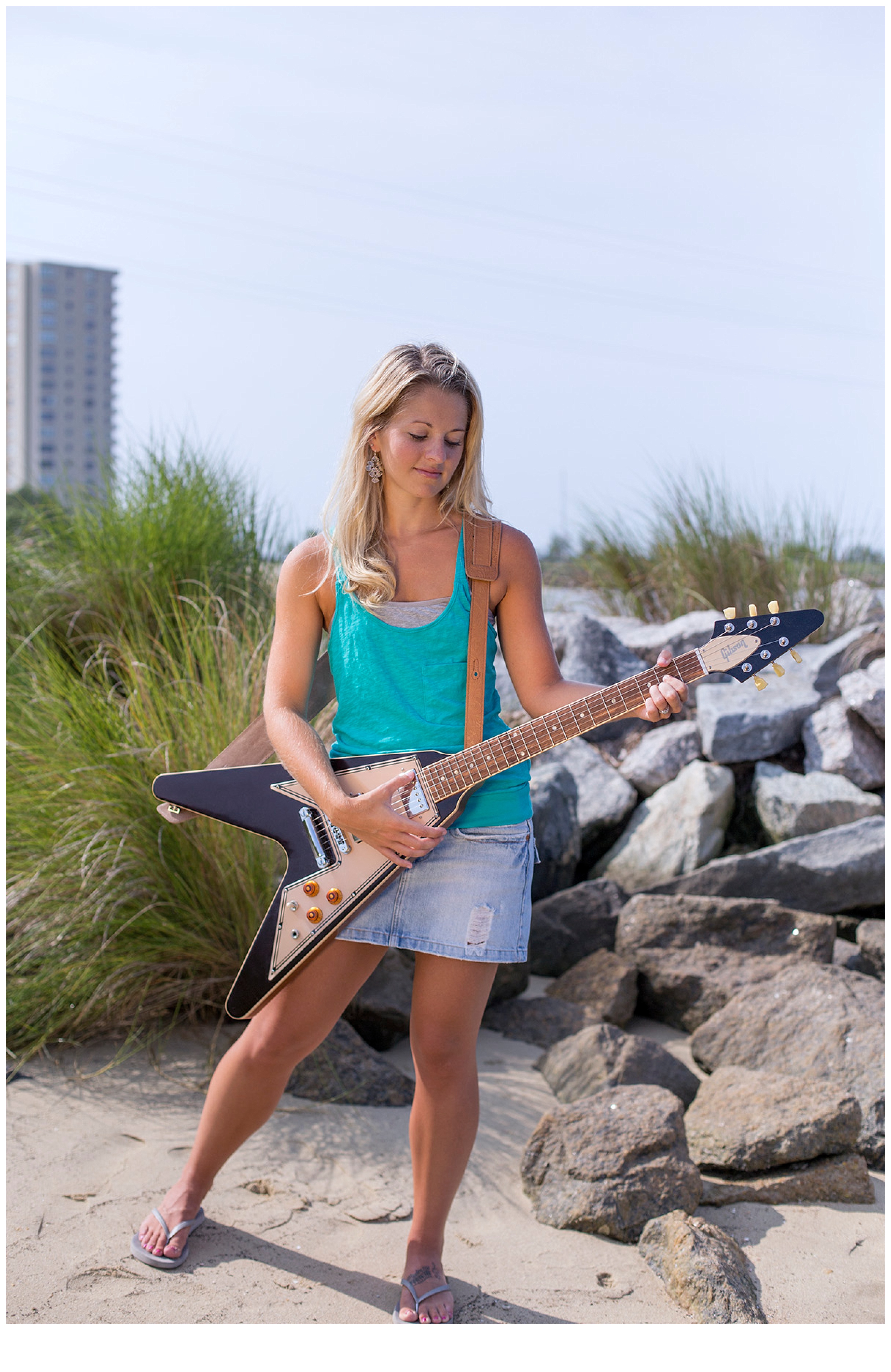 To see here in heels is a rare thing, but man can she can rock those heels. No pun intended 😉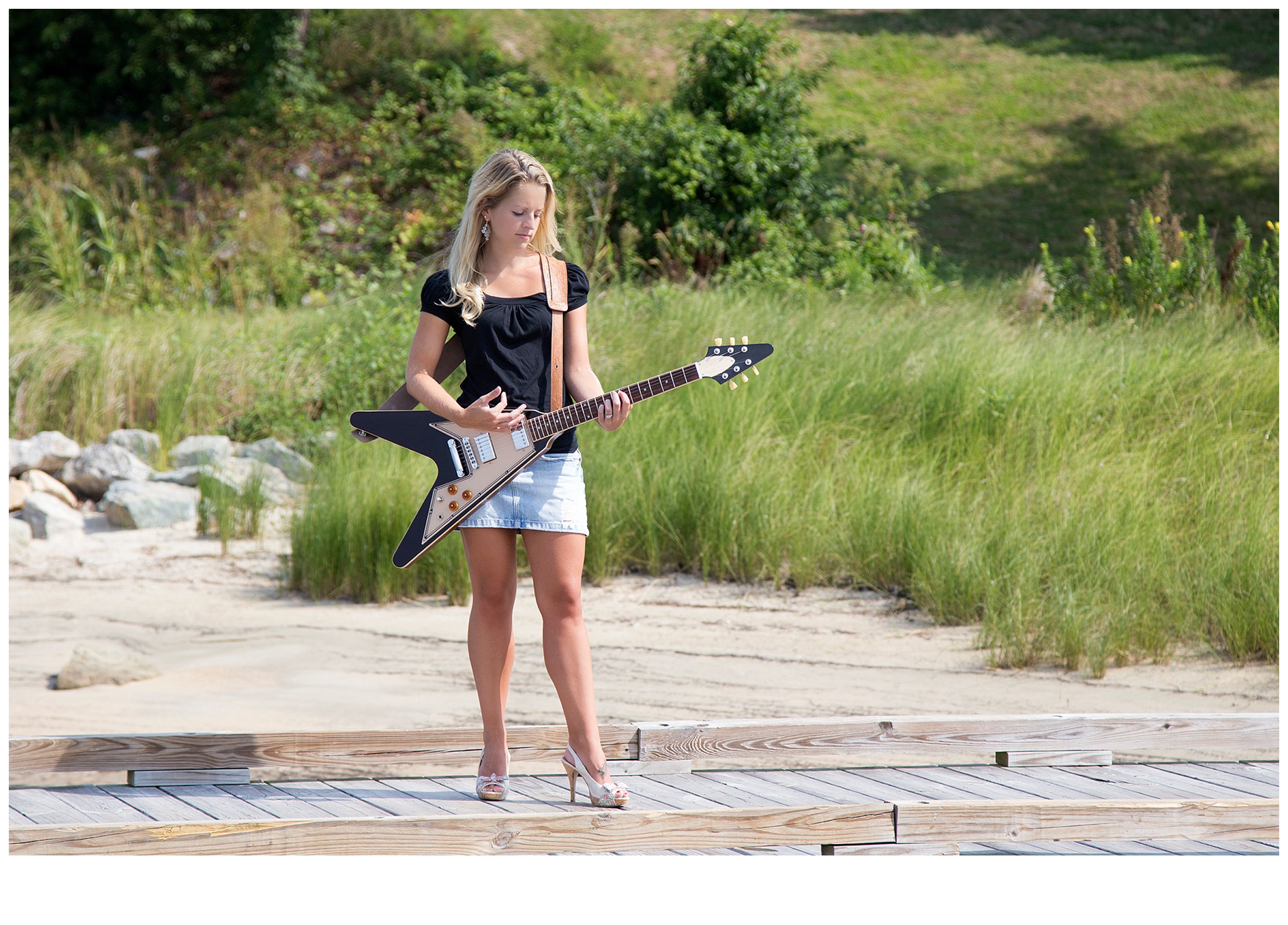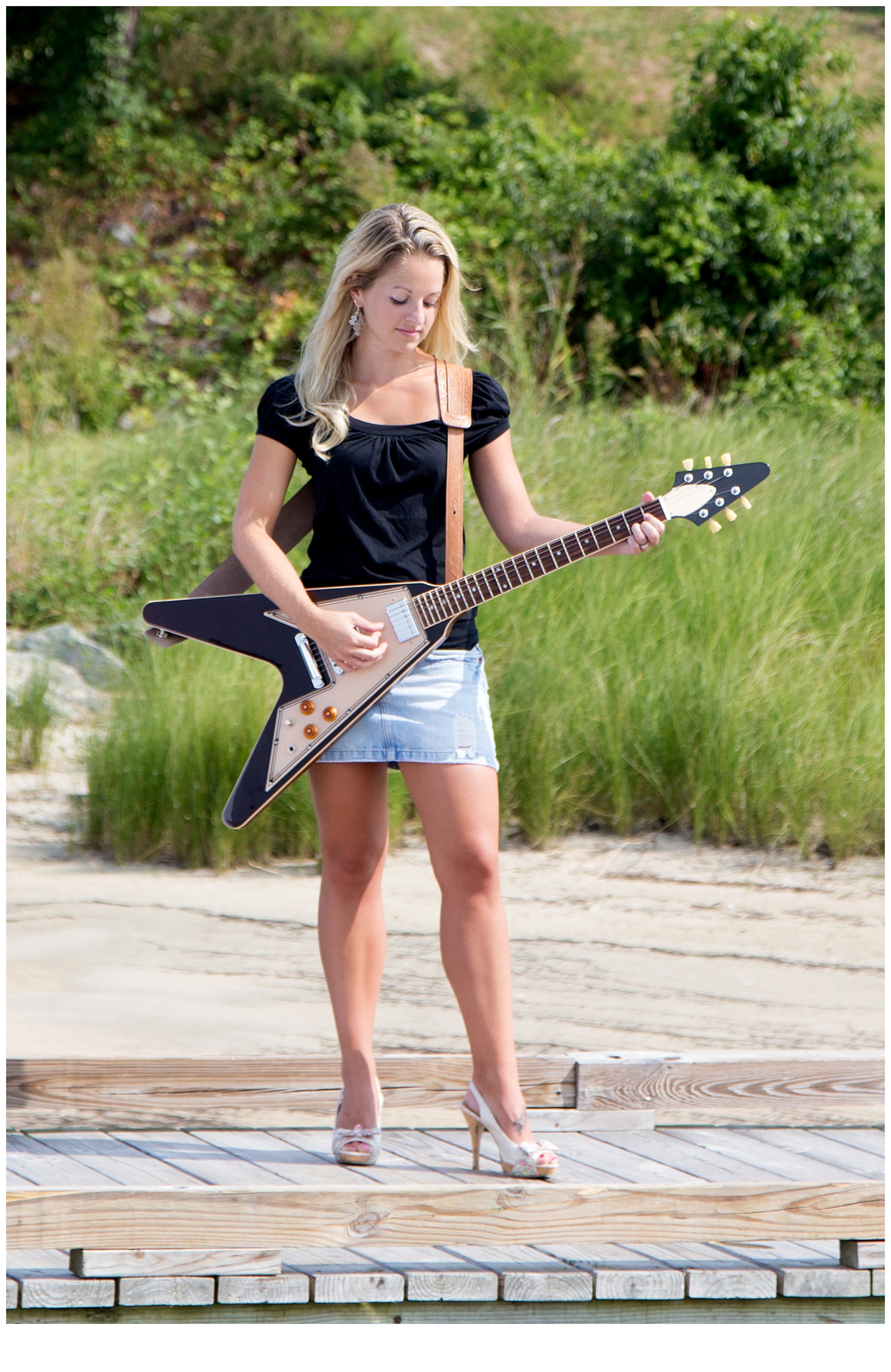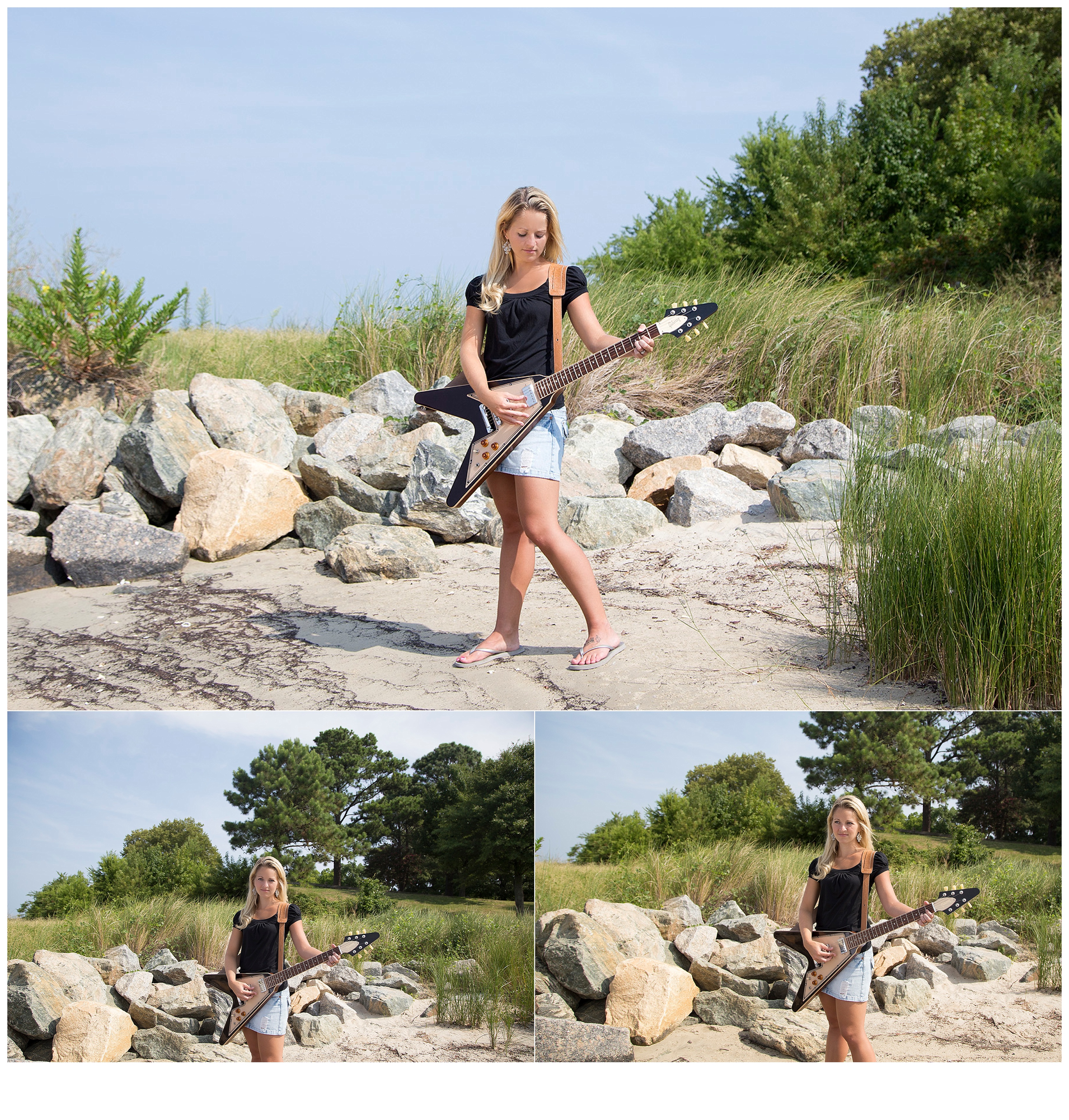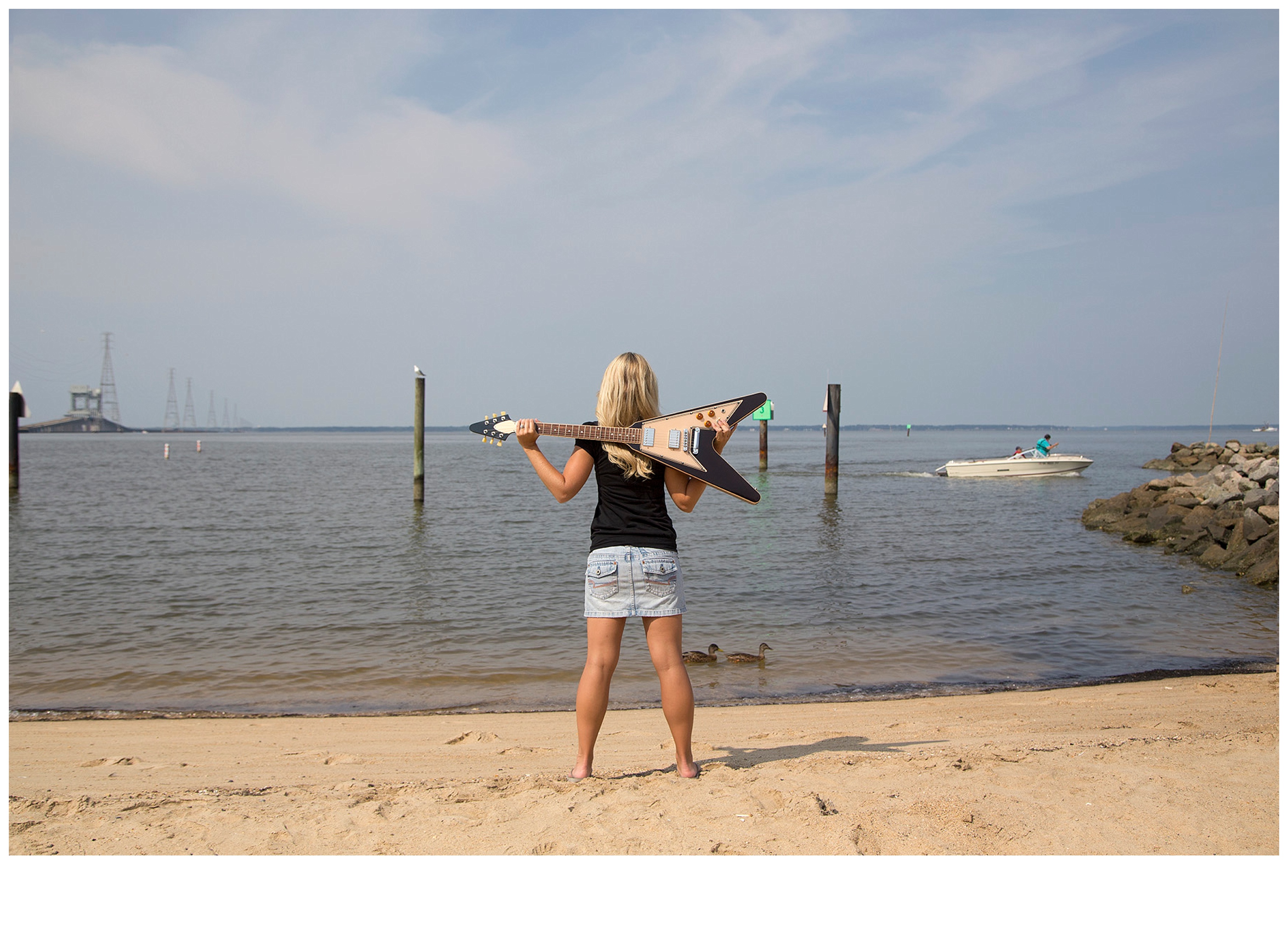 This has to be my favorite. She is so tiny and the ukelele is "just her size"!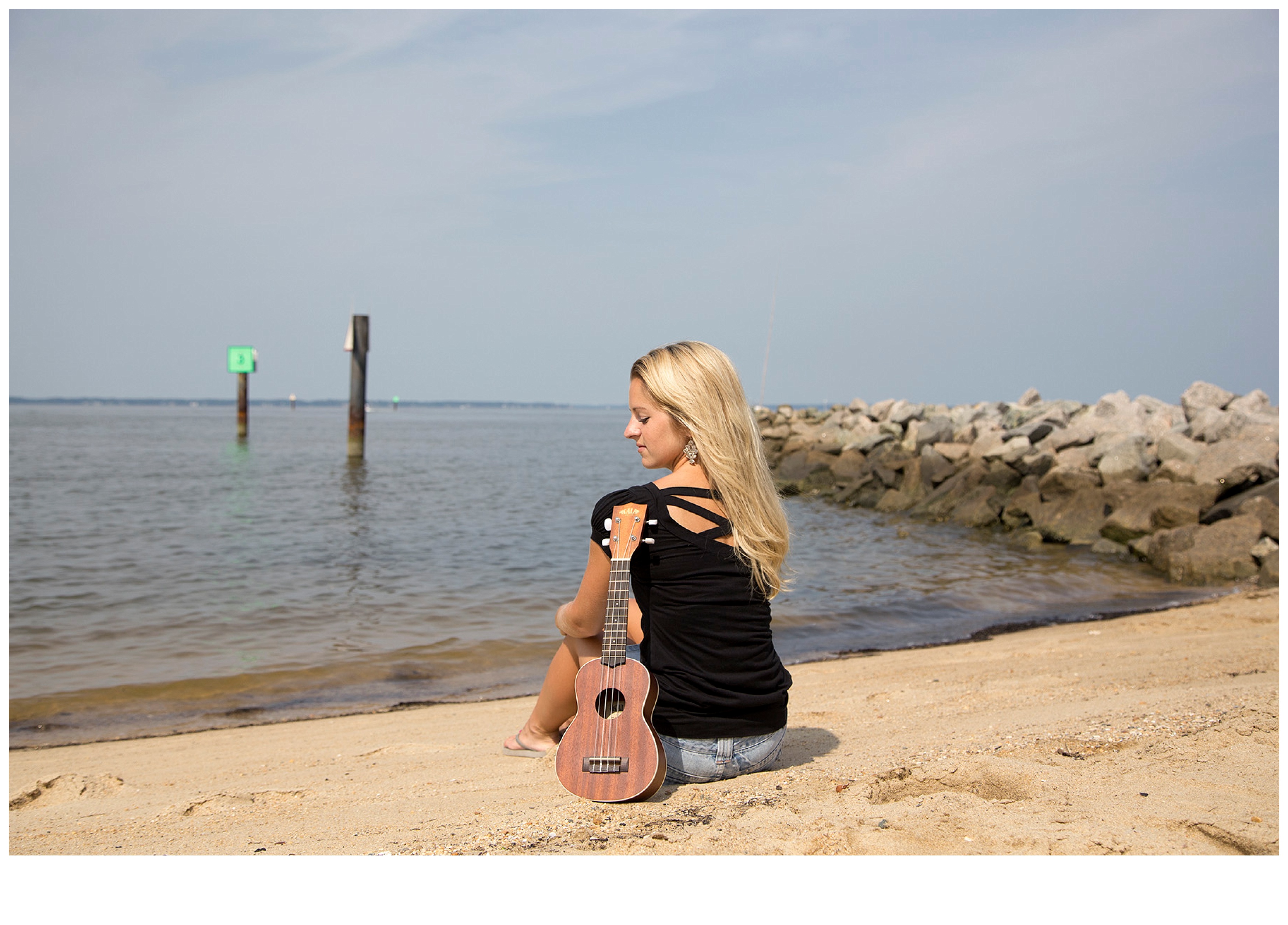 Okay, so this setting was her husband's suggestion; and since we were in the vicinity of the Virginia War Museum, I was game for giving these a shot.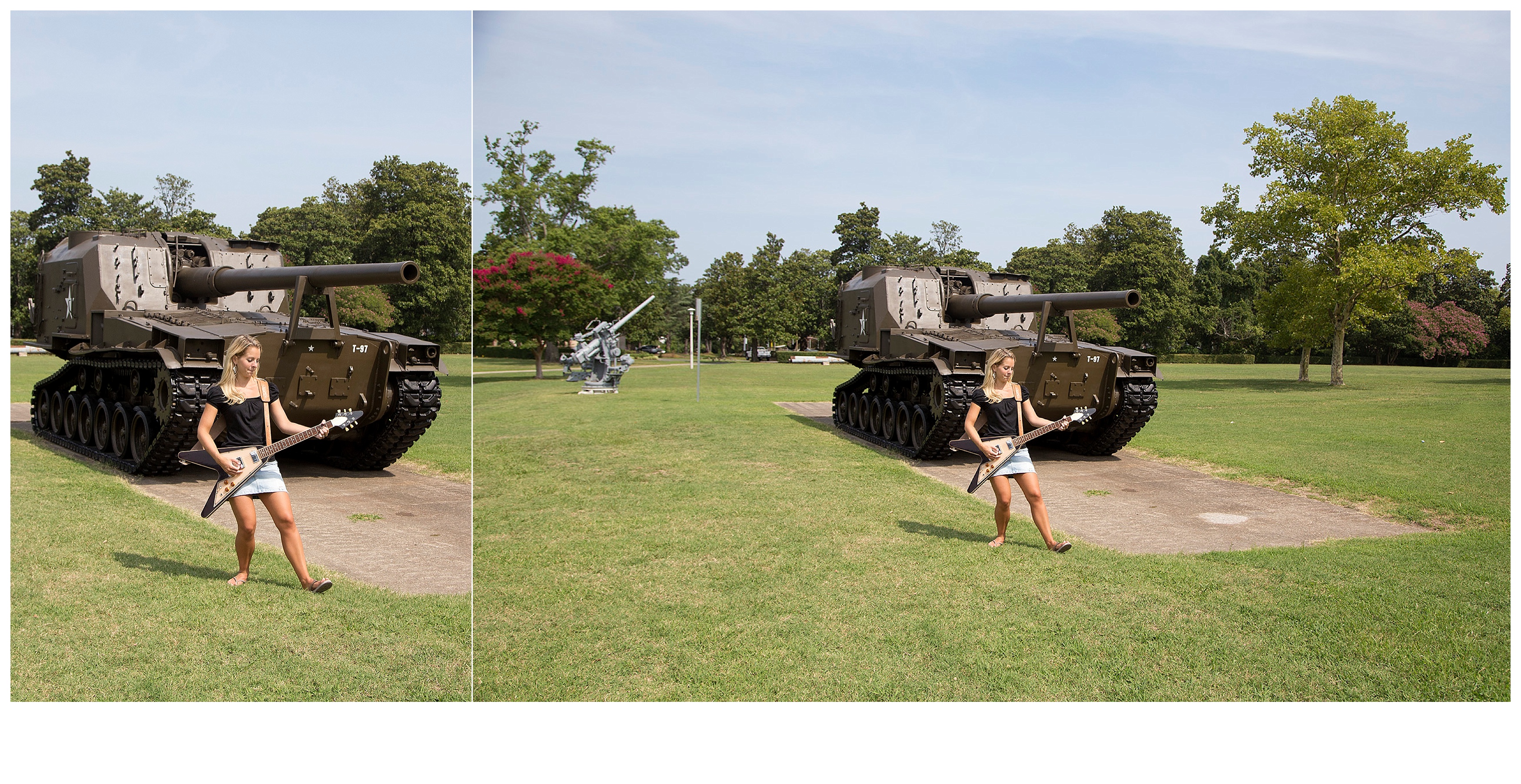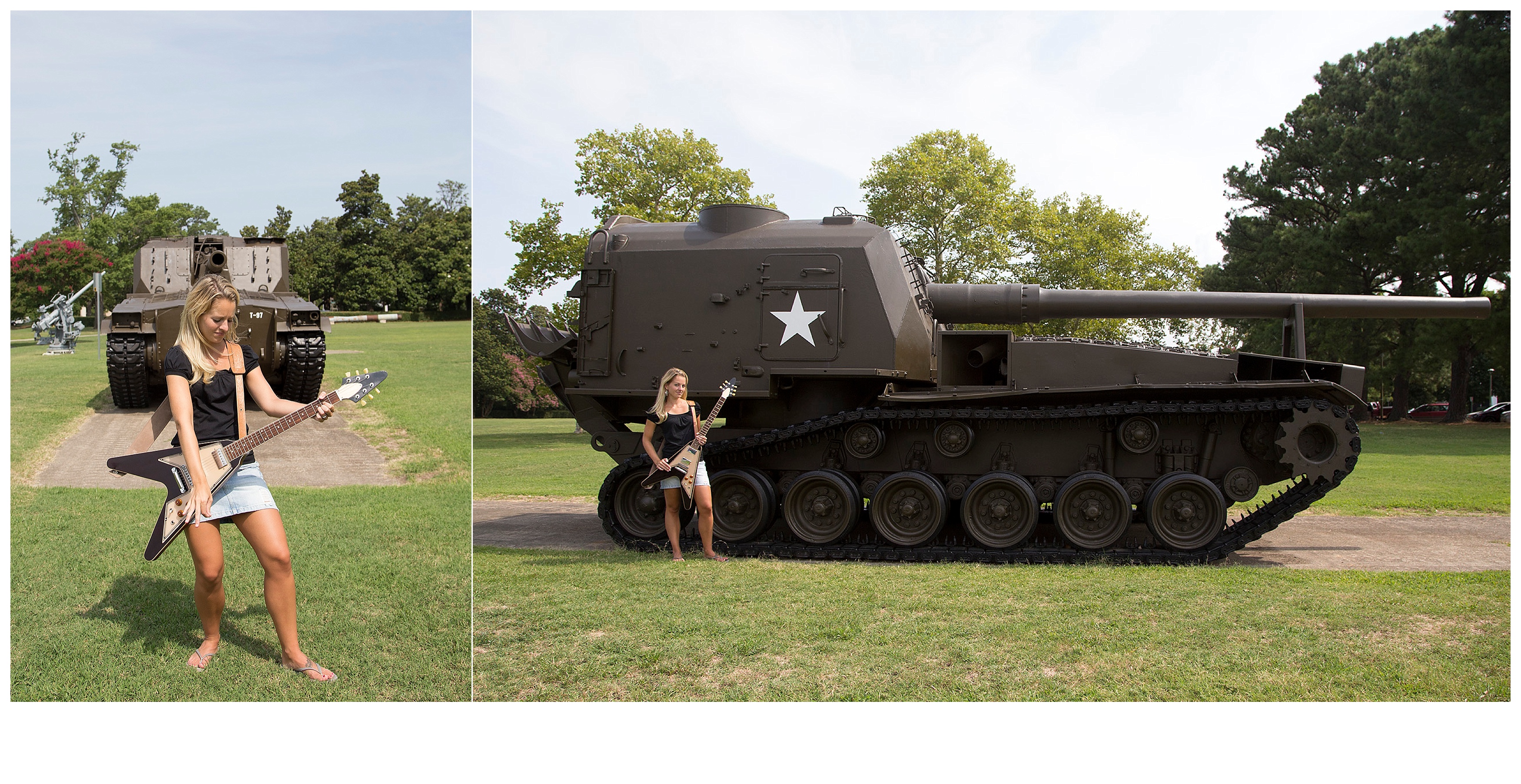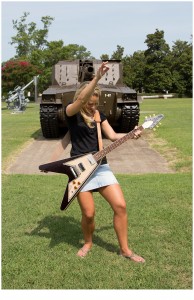 I am a fan of trains in portraits but have never captured any. This one happened to be under lock and key, but we made an attempt anyway.