The blizzard of 2018 hit the Hampton Roads area on January 3, 2018, just two days after the first Super moon of 2018. The snow began to fall in our area around 10:00 pm and the winds began whipping shortly after making the wind chill below 0-degrees. We received an average of 8 inches of snow with 17″ in snow drifted areas. Waking up in the morning to take out the  pooches was going to call for their Pawz dog boots to protect their feet! It was beautiful and bitterly cold but with such a picturesque, winter wonderland background, I had to bundle up and venture out to capture some beauty. Enjoy these in the warm, cozy, comfort of your home.
This is Frankie, a sheltie/Pomeranian mix. He is my grand-doggie and what we call a "runner". He must be kept on a leash or he will bolt away.  I was not going to have that in these conditions as I could not run through snow drifts to catch him. He was not very excited about the snowy conditions.


This is Bama-Bear, our Australian Shepherd. He loves the snow as he ran around and plowed up the yard!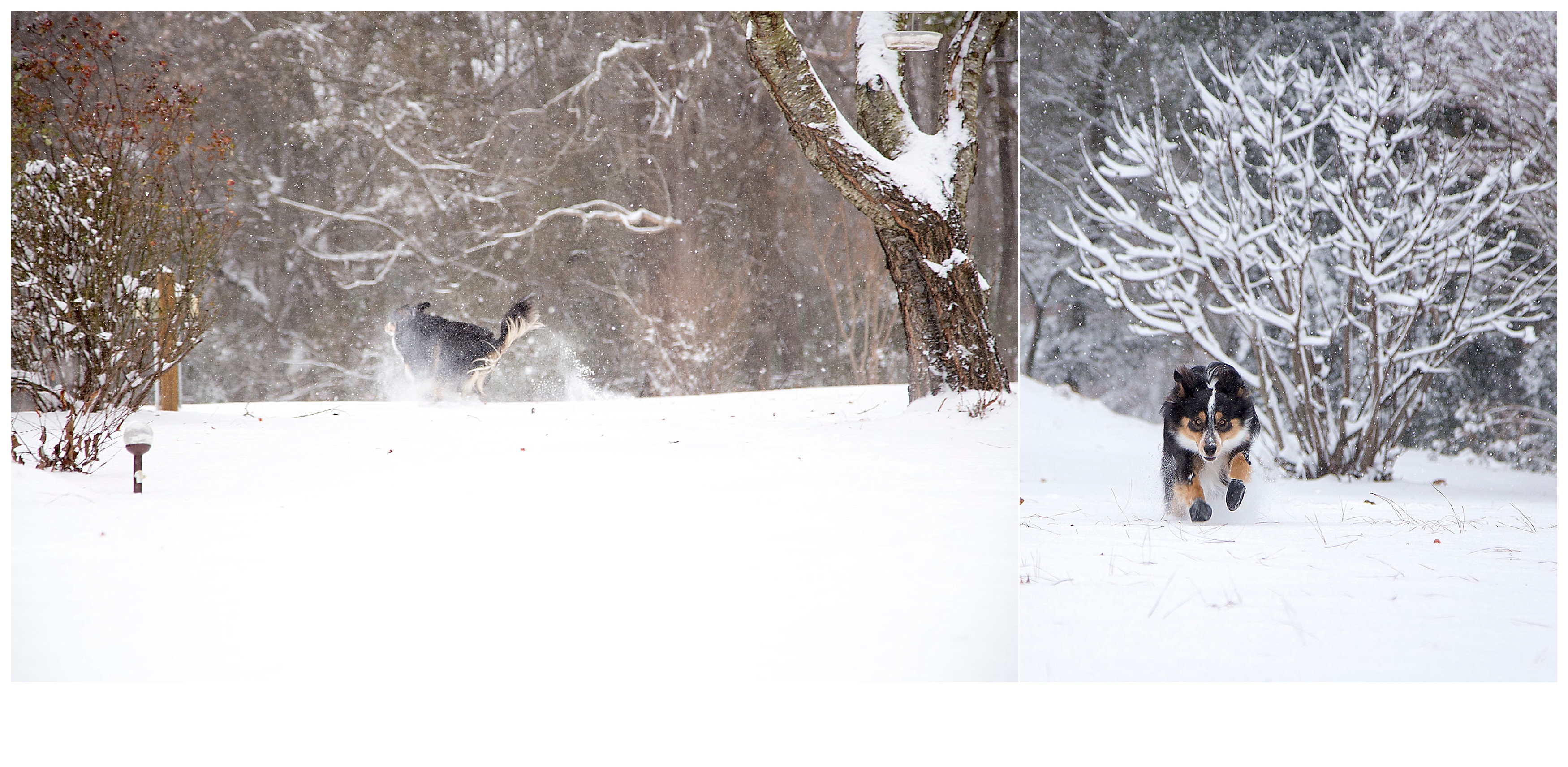 Our snow-covered home.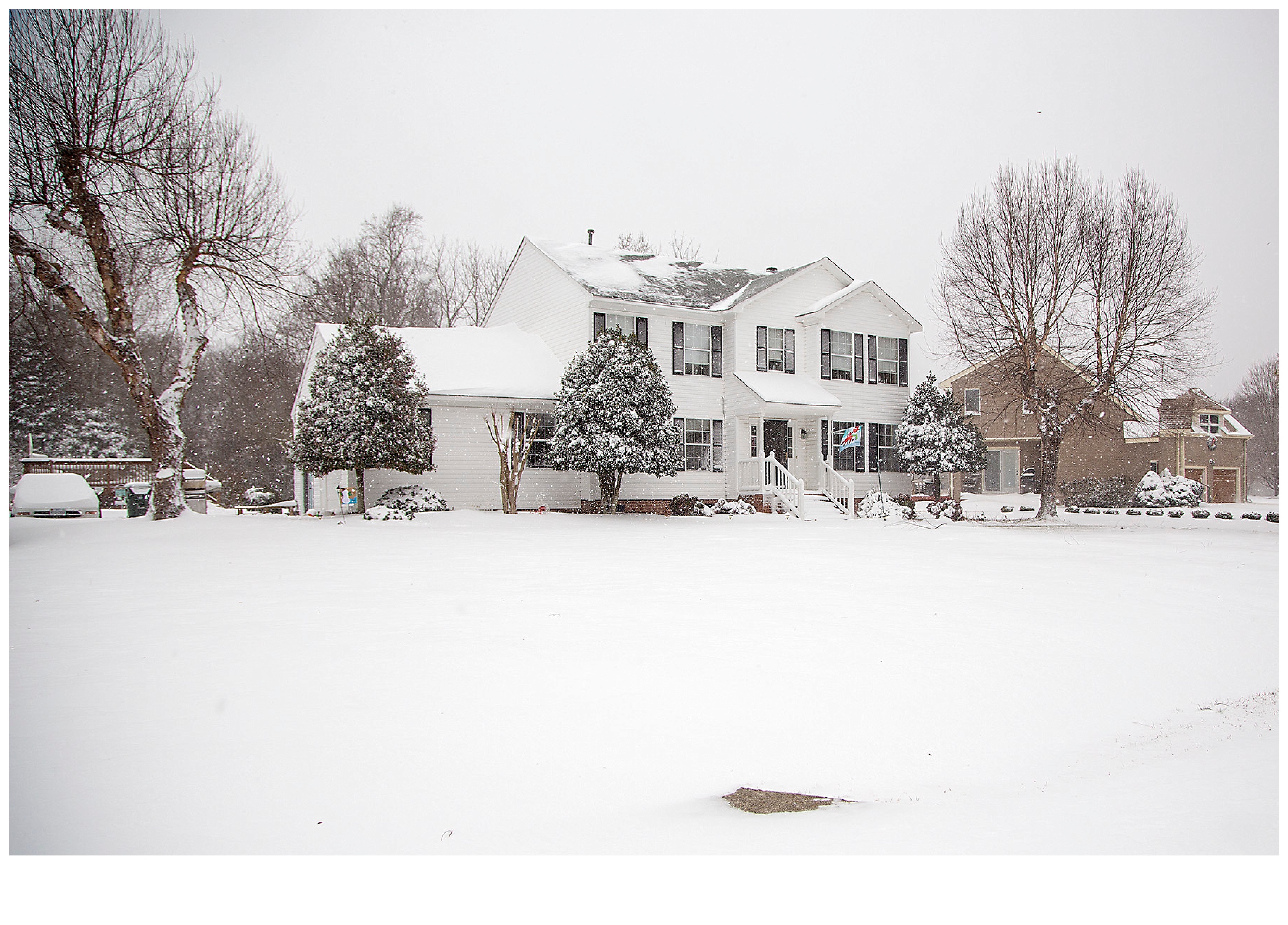 This is the view across the street from us overlooking the frozen Chuckatuck Creek.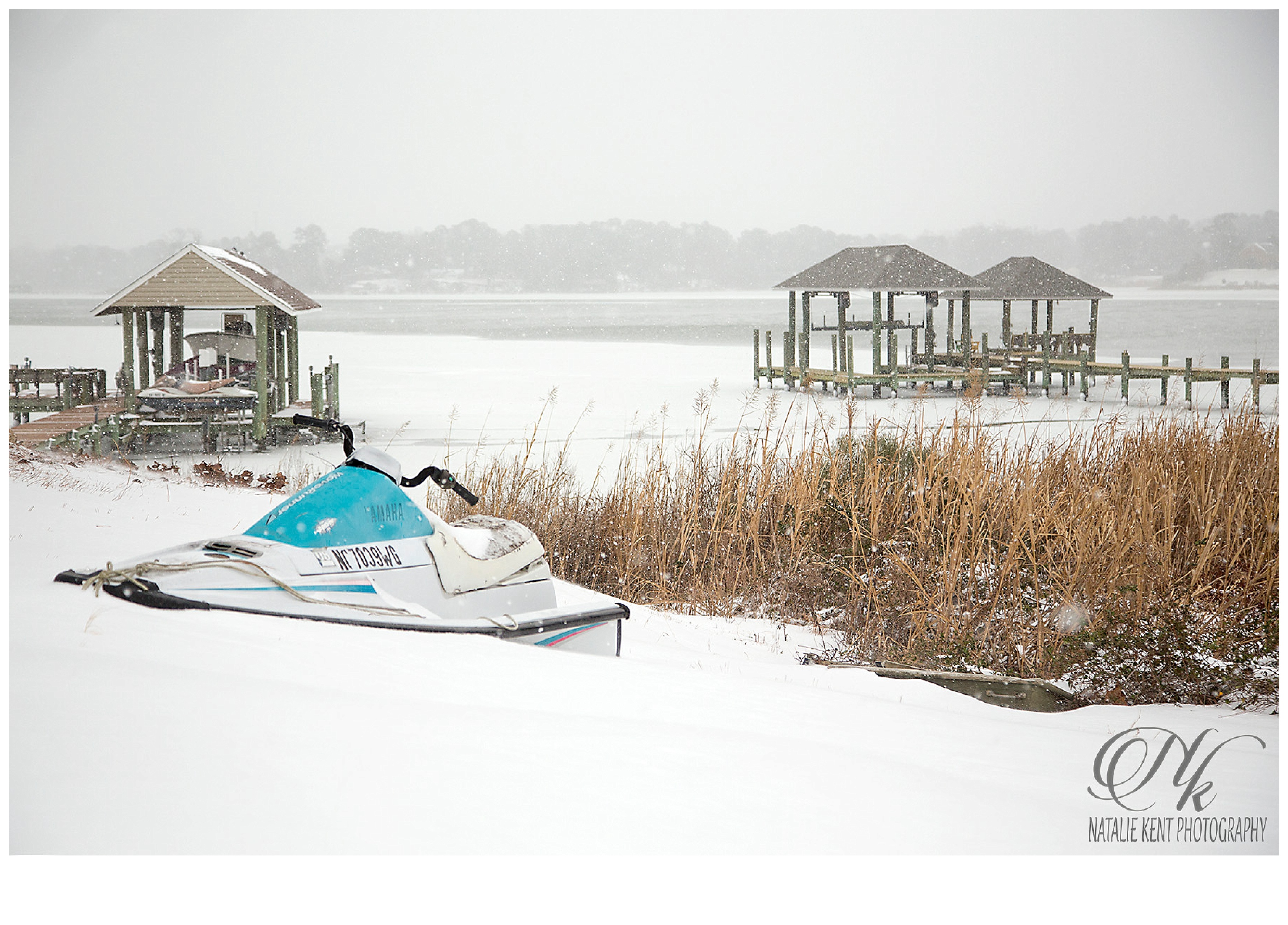 I love to put out bird food to attract the beautiful birds in our area. This is a cardinal in our cherry tree shot through our kitchen window while it was still snowing.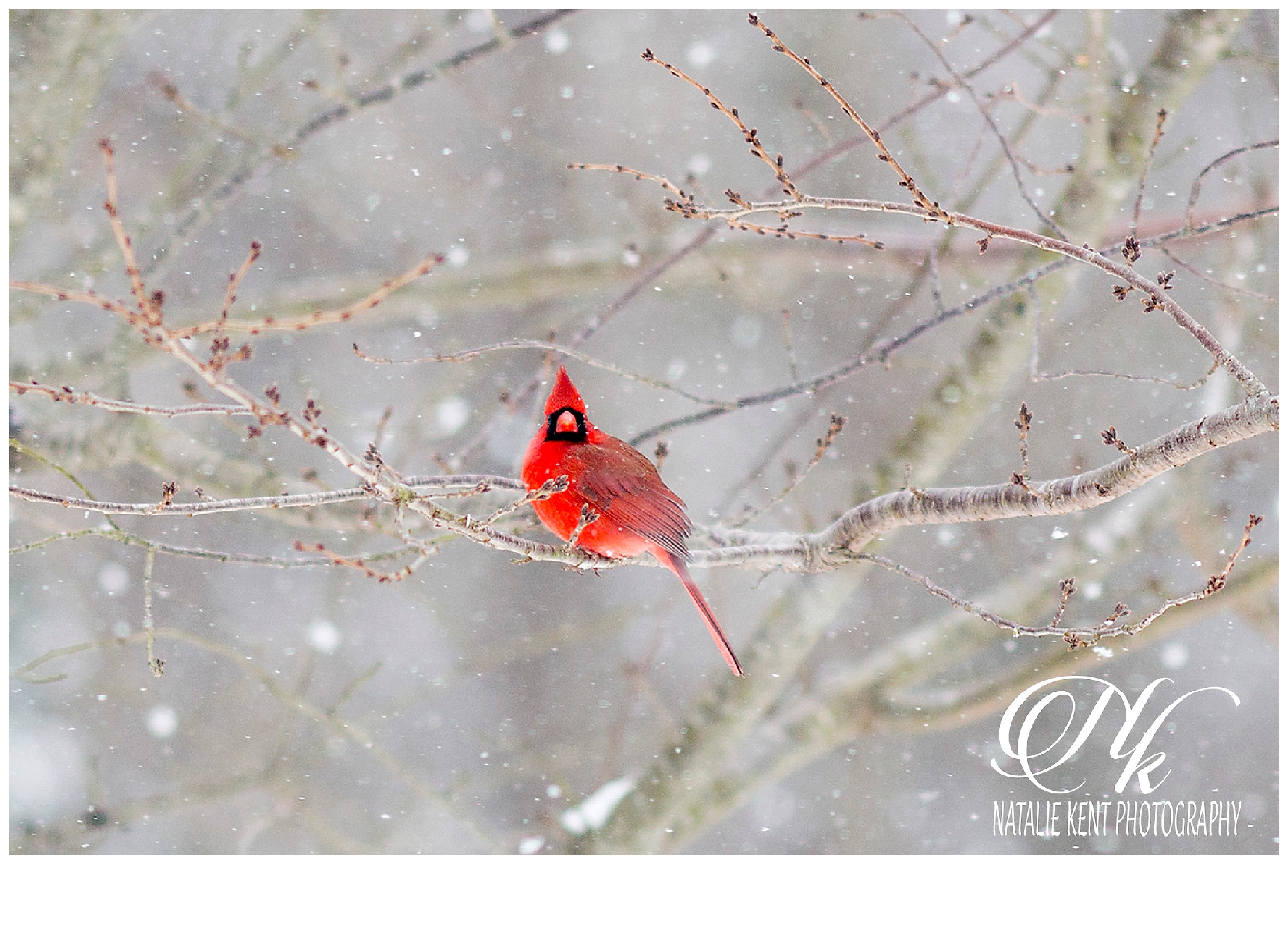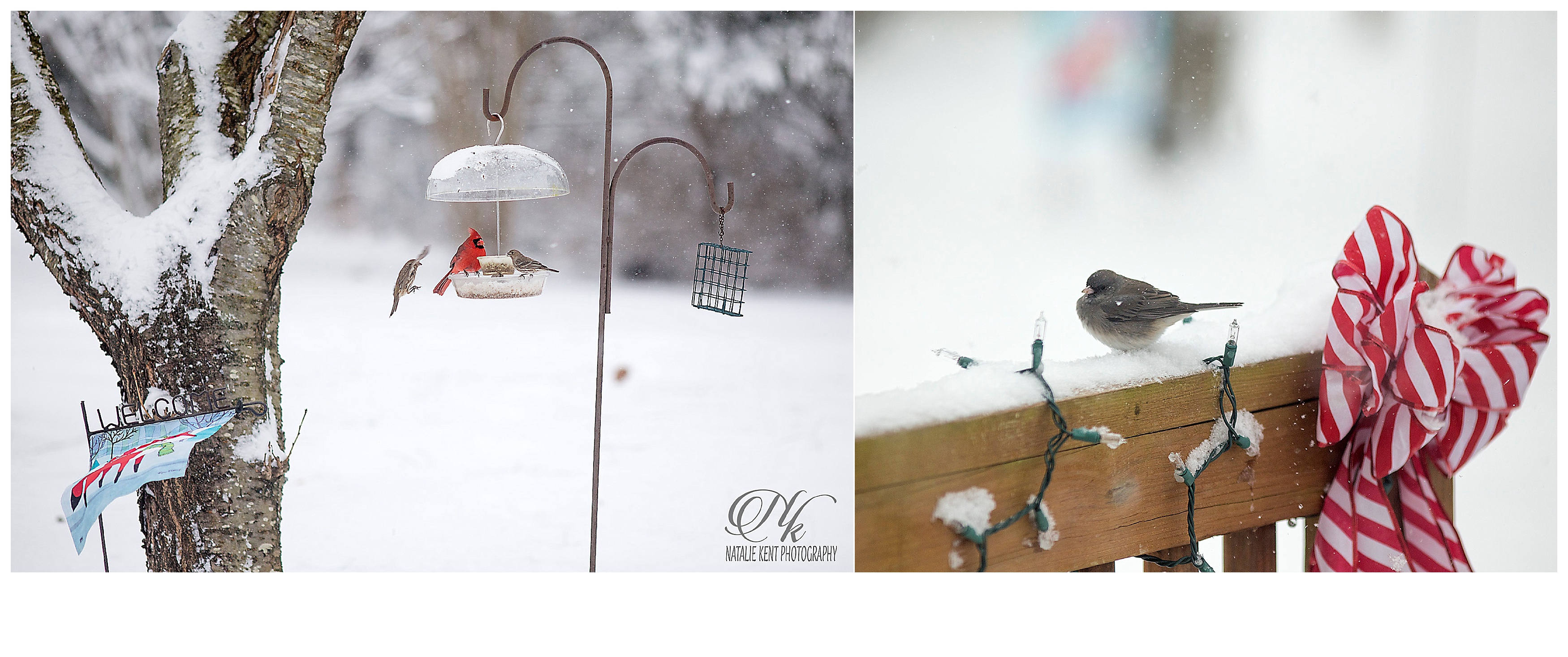 Our winter wonderland of a backyard.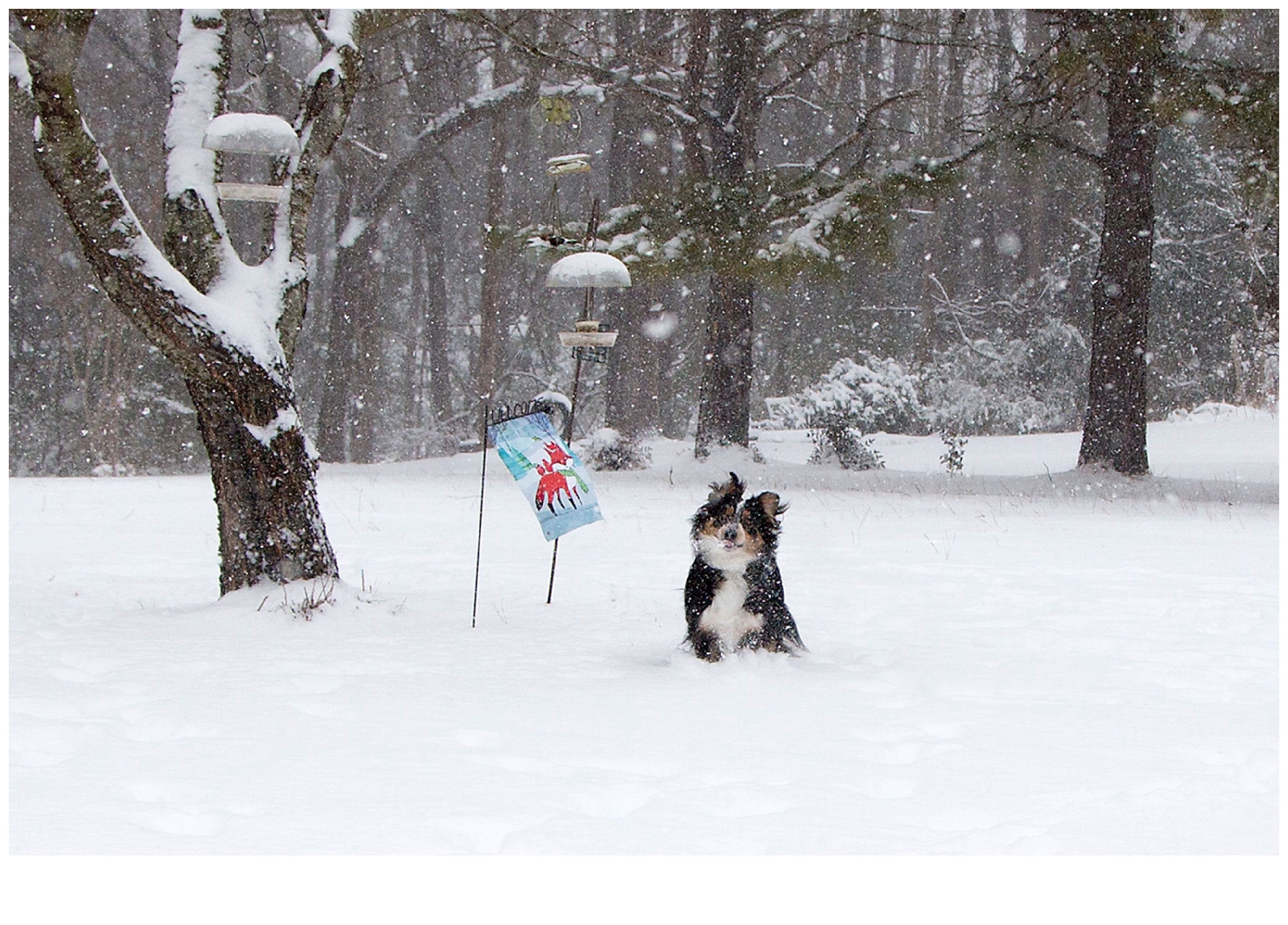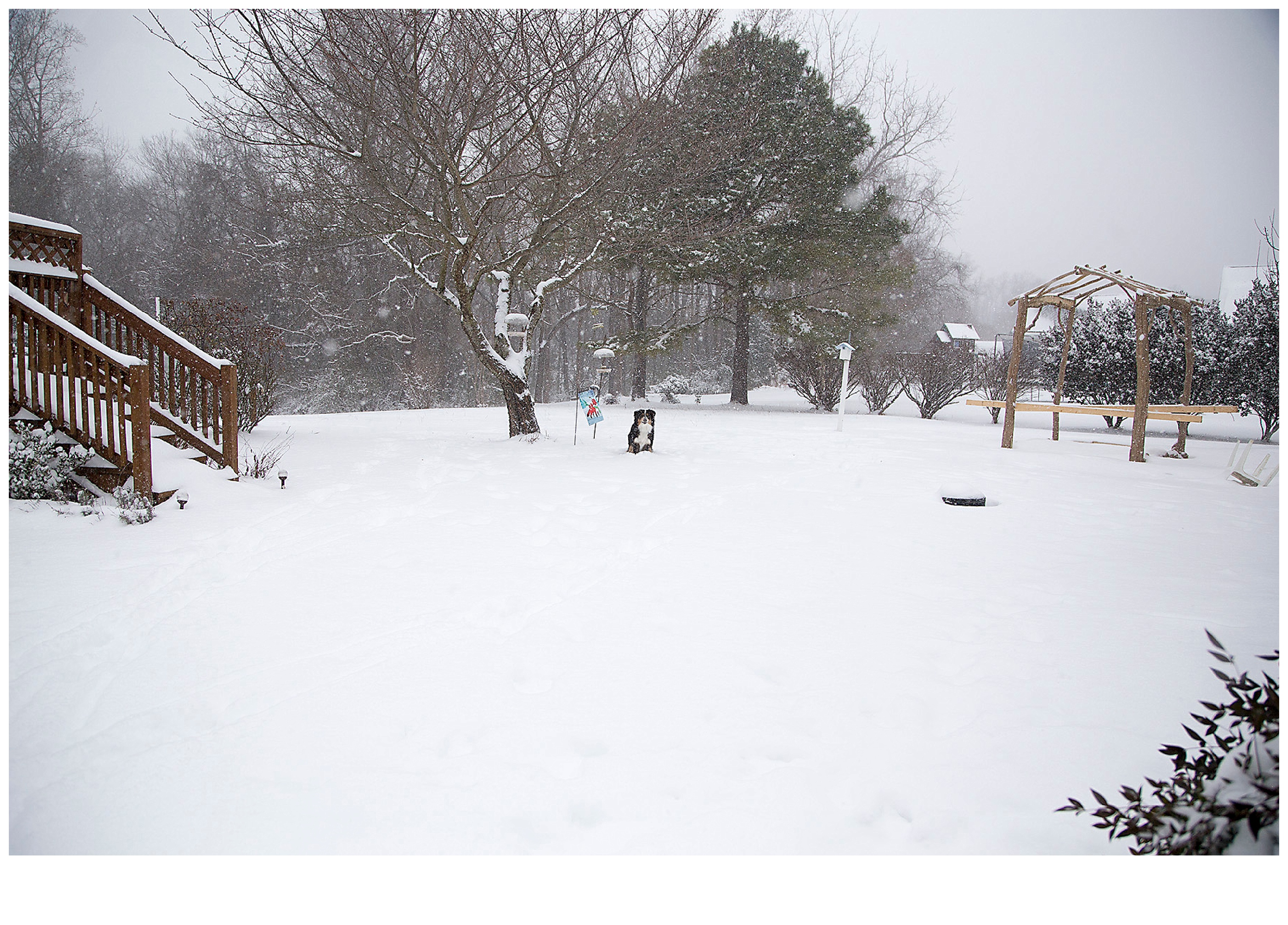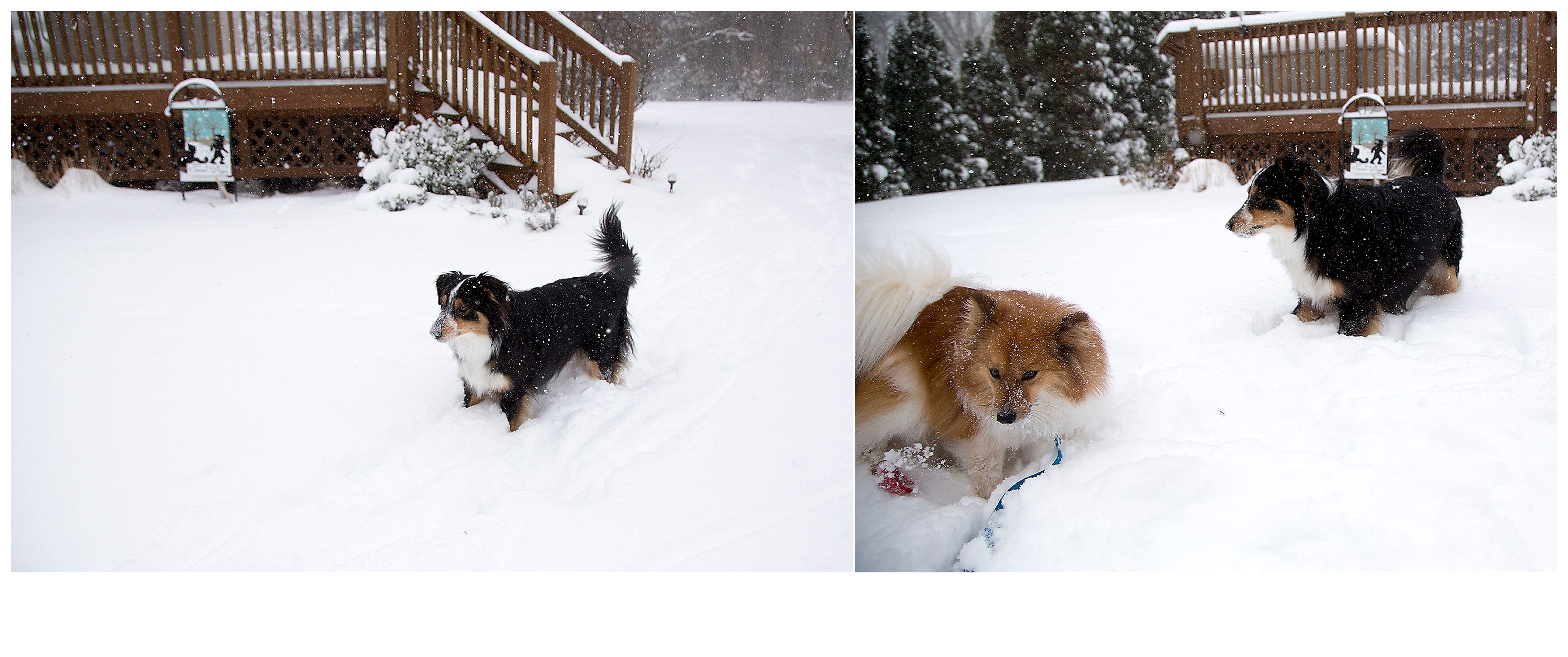 Their version of a snowball fight, LOL!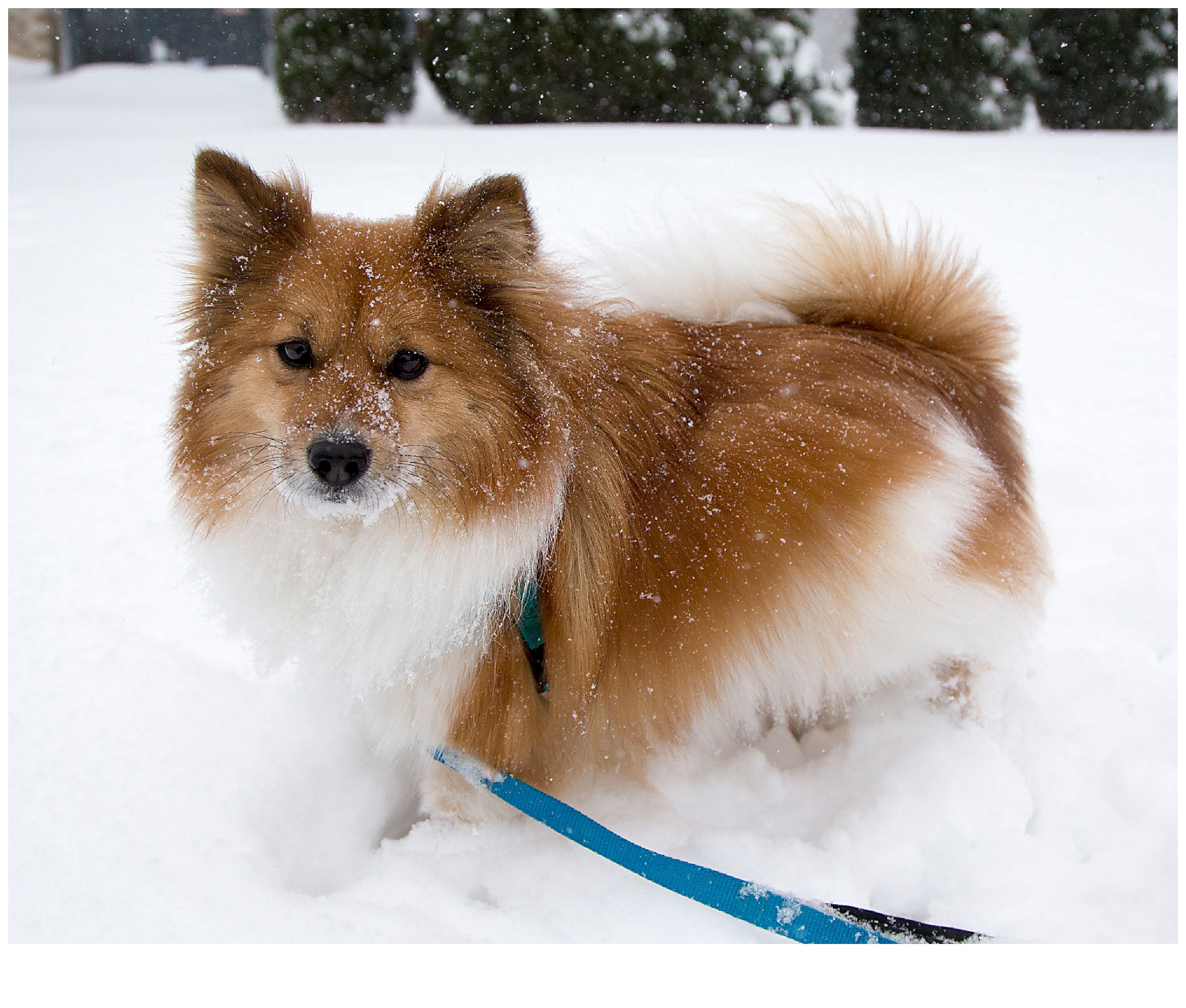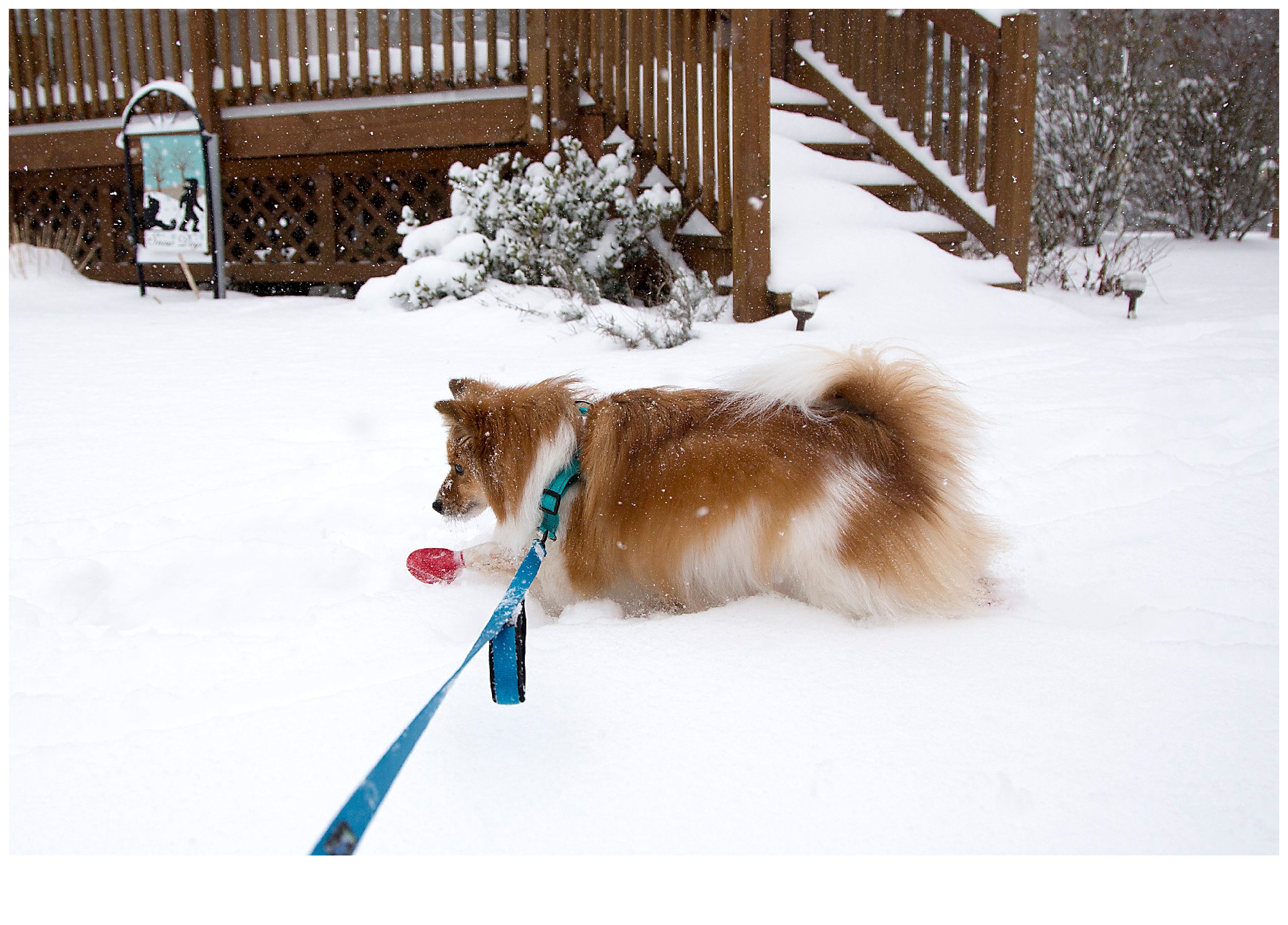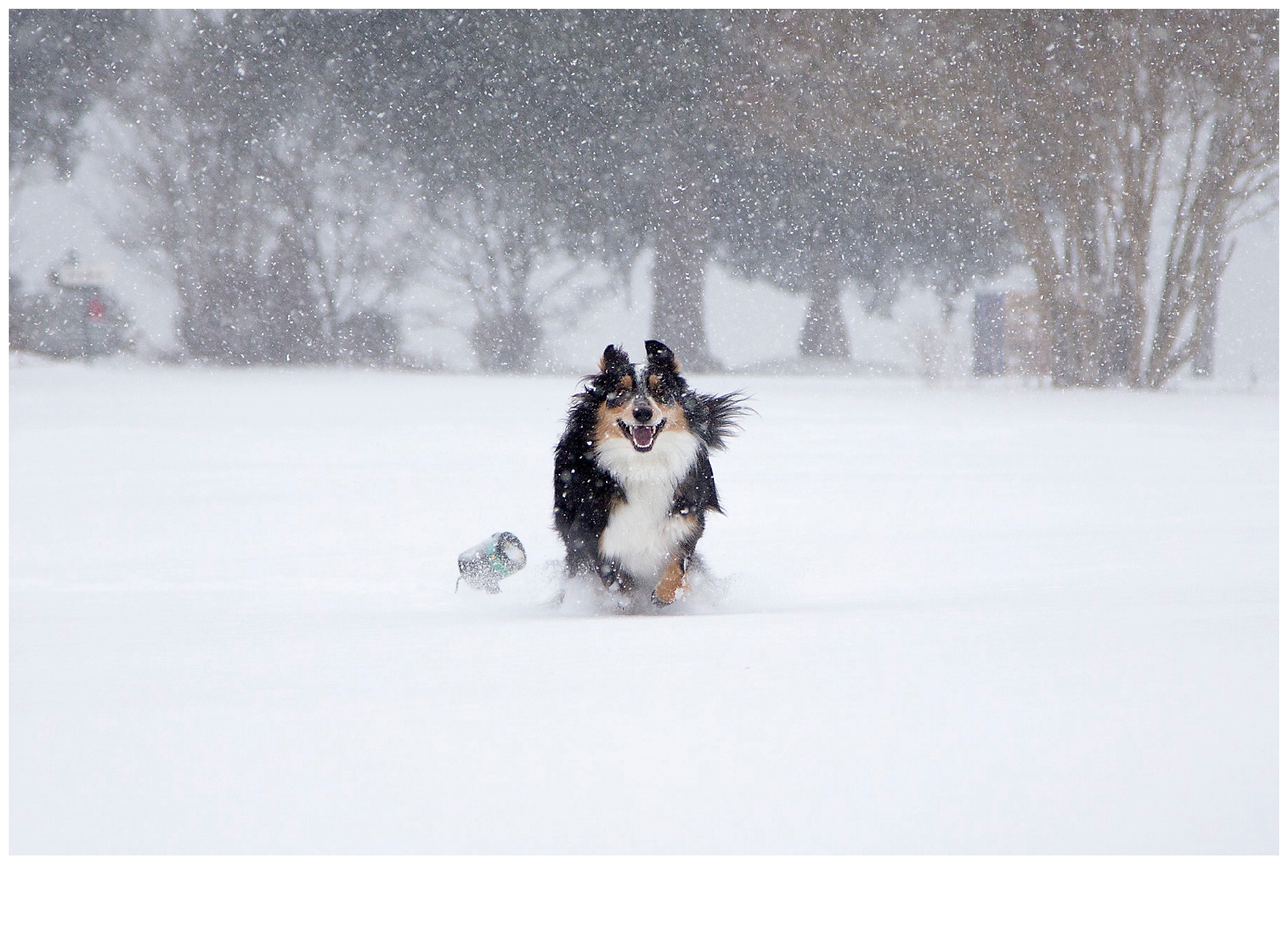 The whipping winds blew off the pool cover and it will stay that way for a while as I am not a fan of playing in the ice in sub-degree temperatures.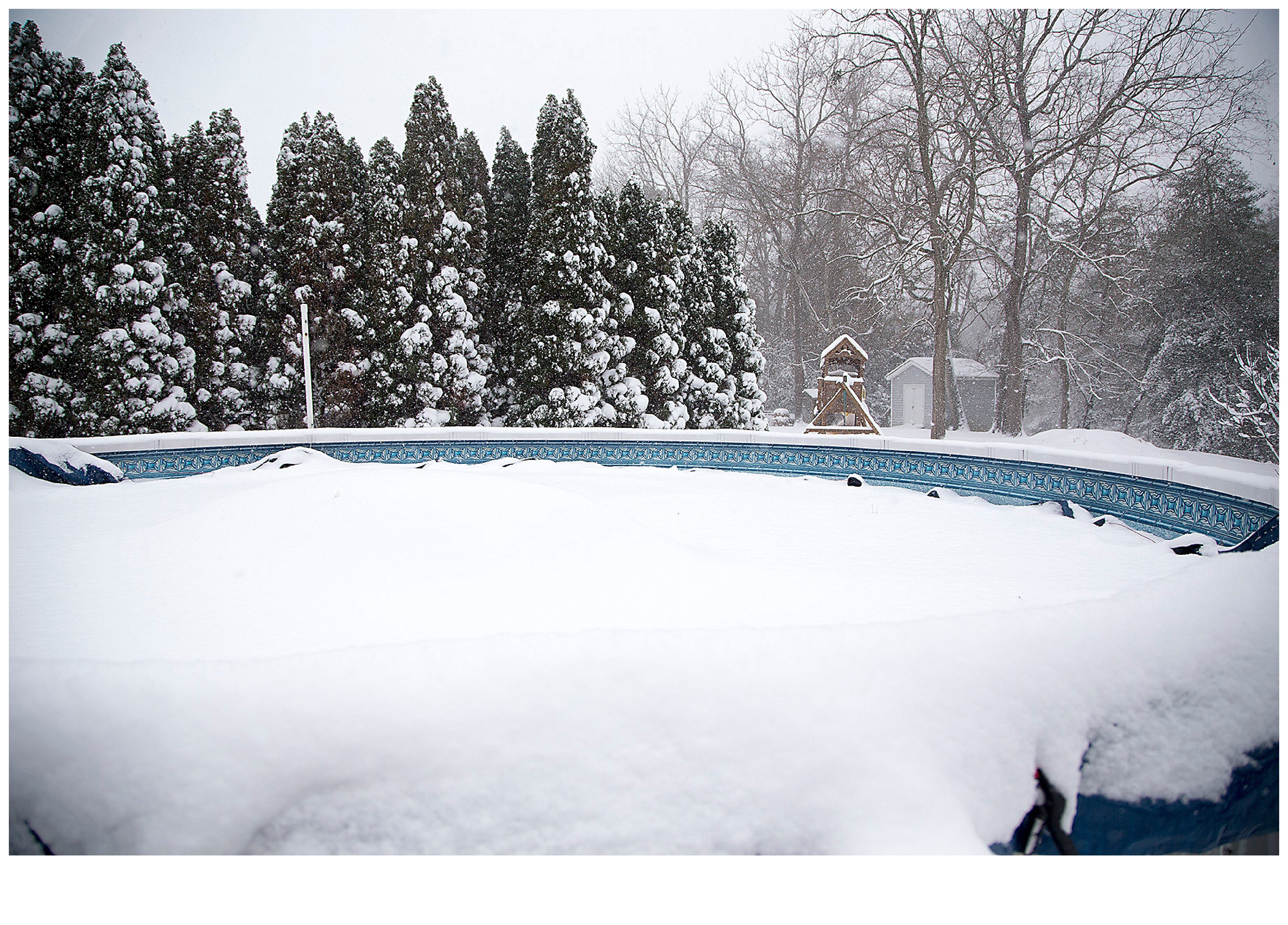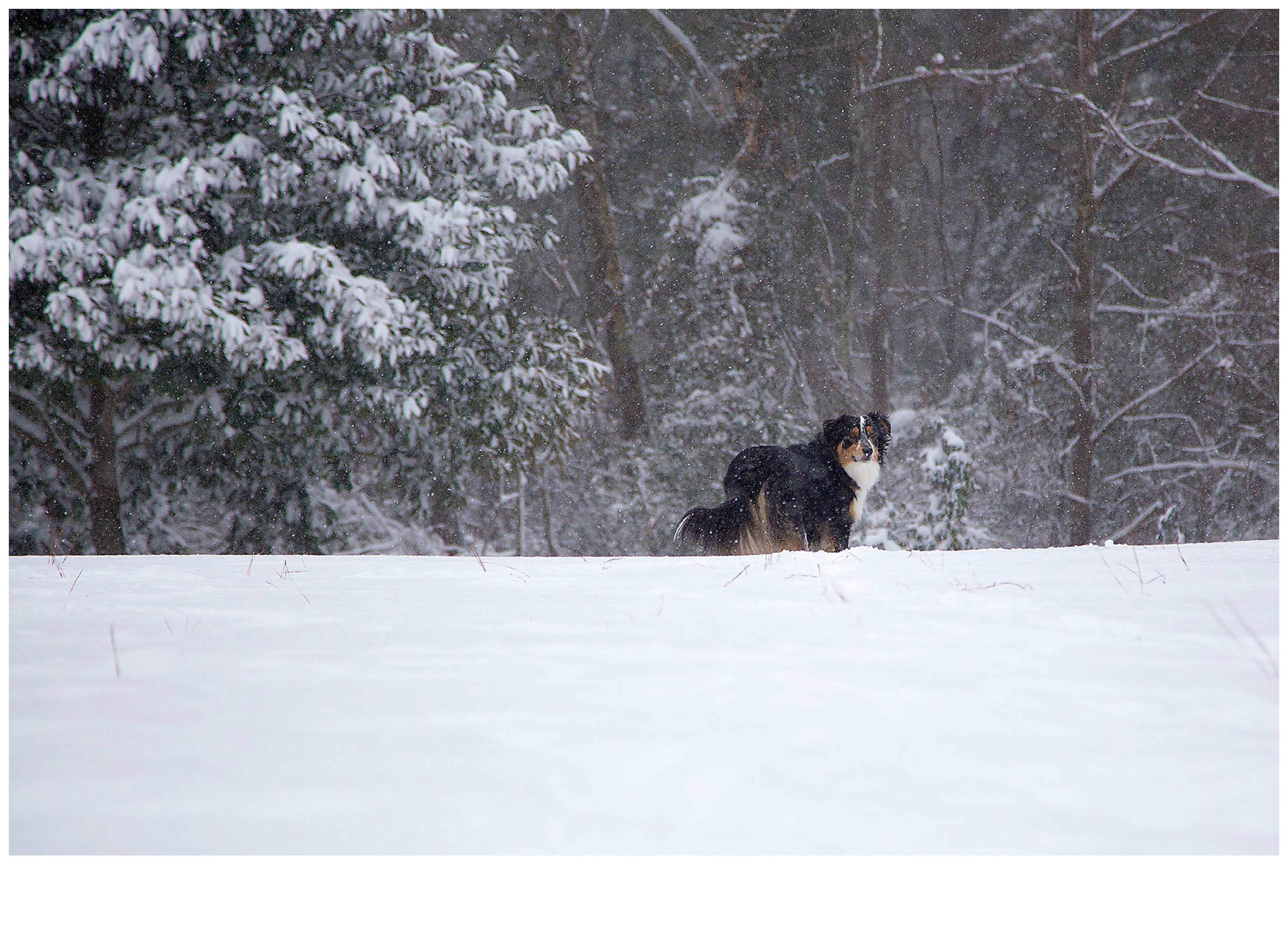 This is my neighbor's pup, Winnie. I puppy sit her during the day and couldn't resist capturing her first snow pictures.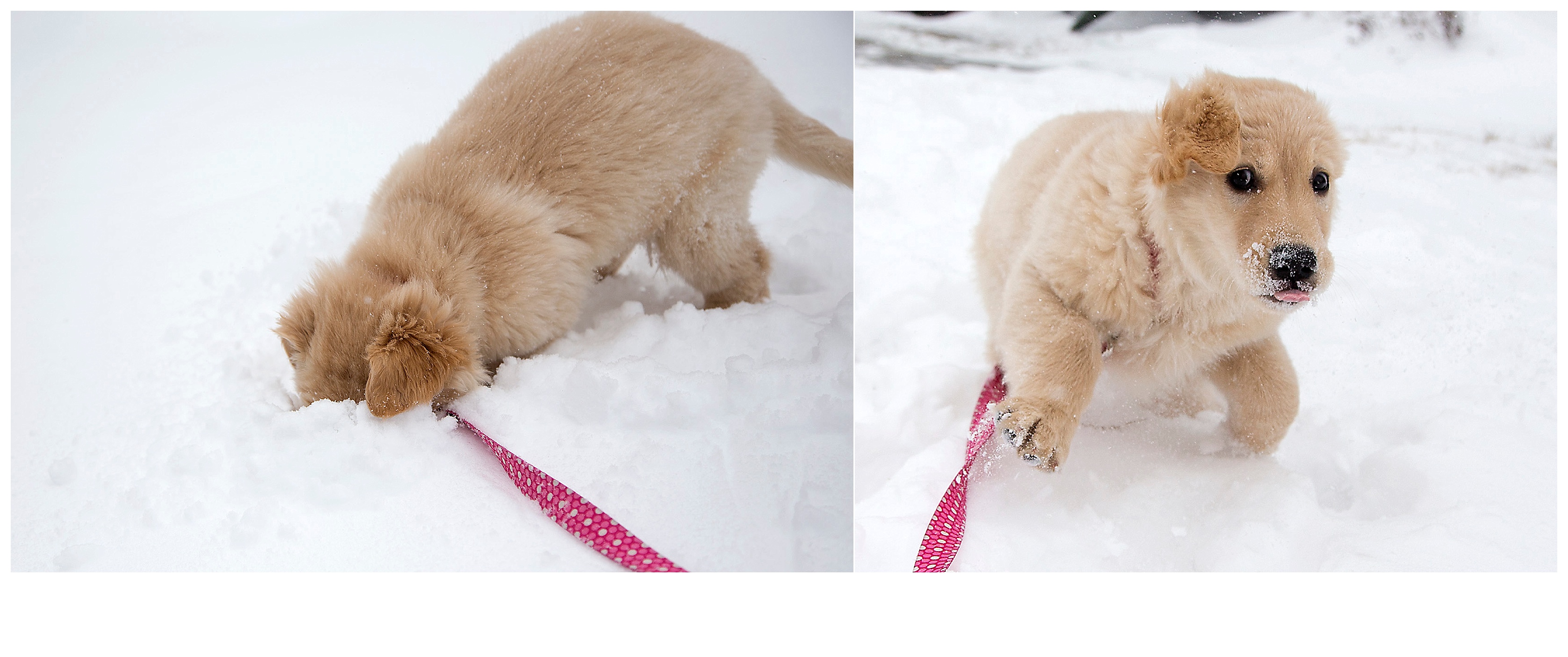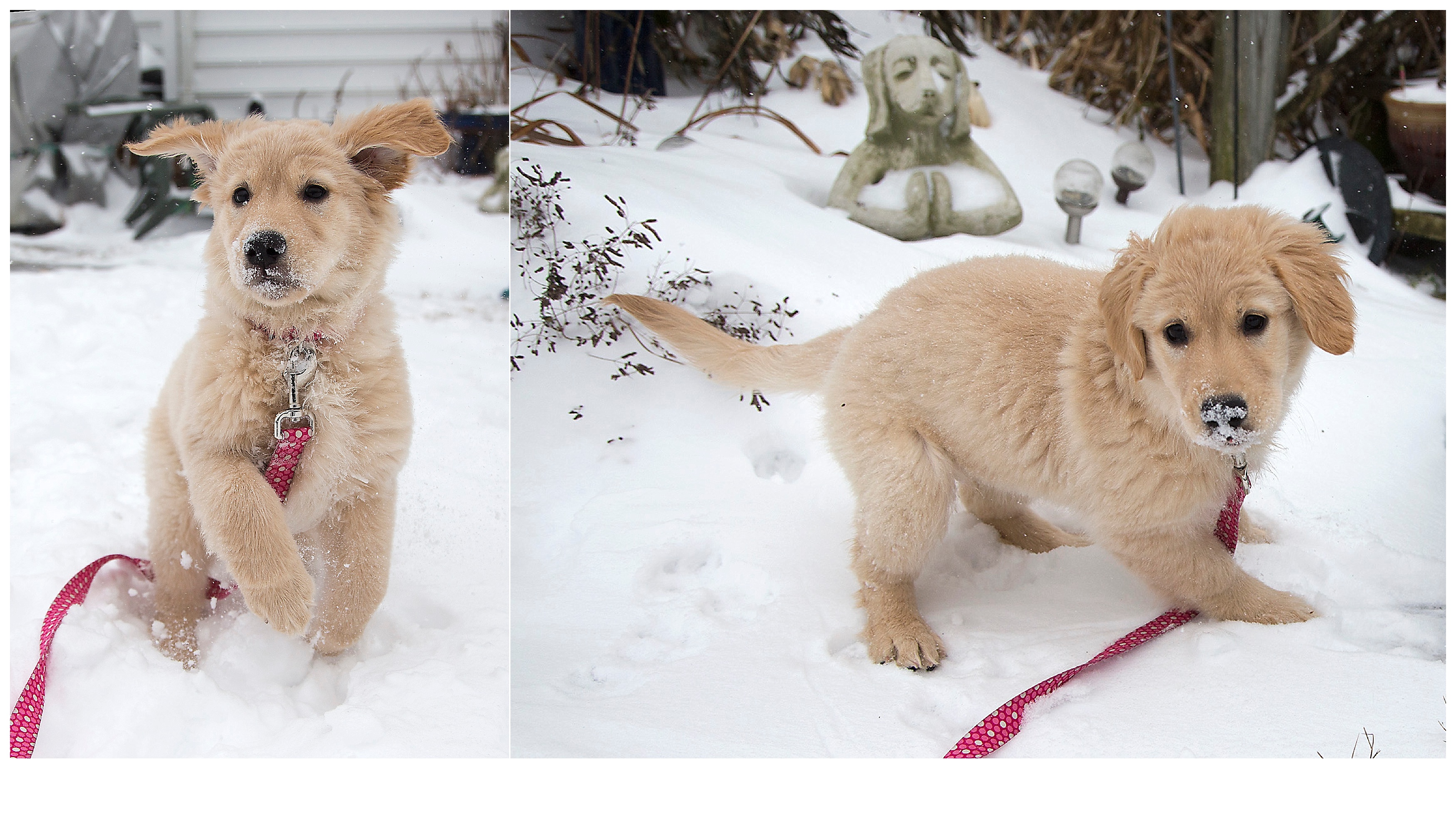 Someone is too comfortable.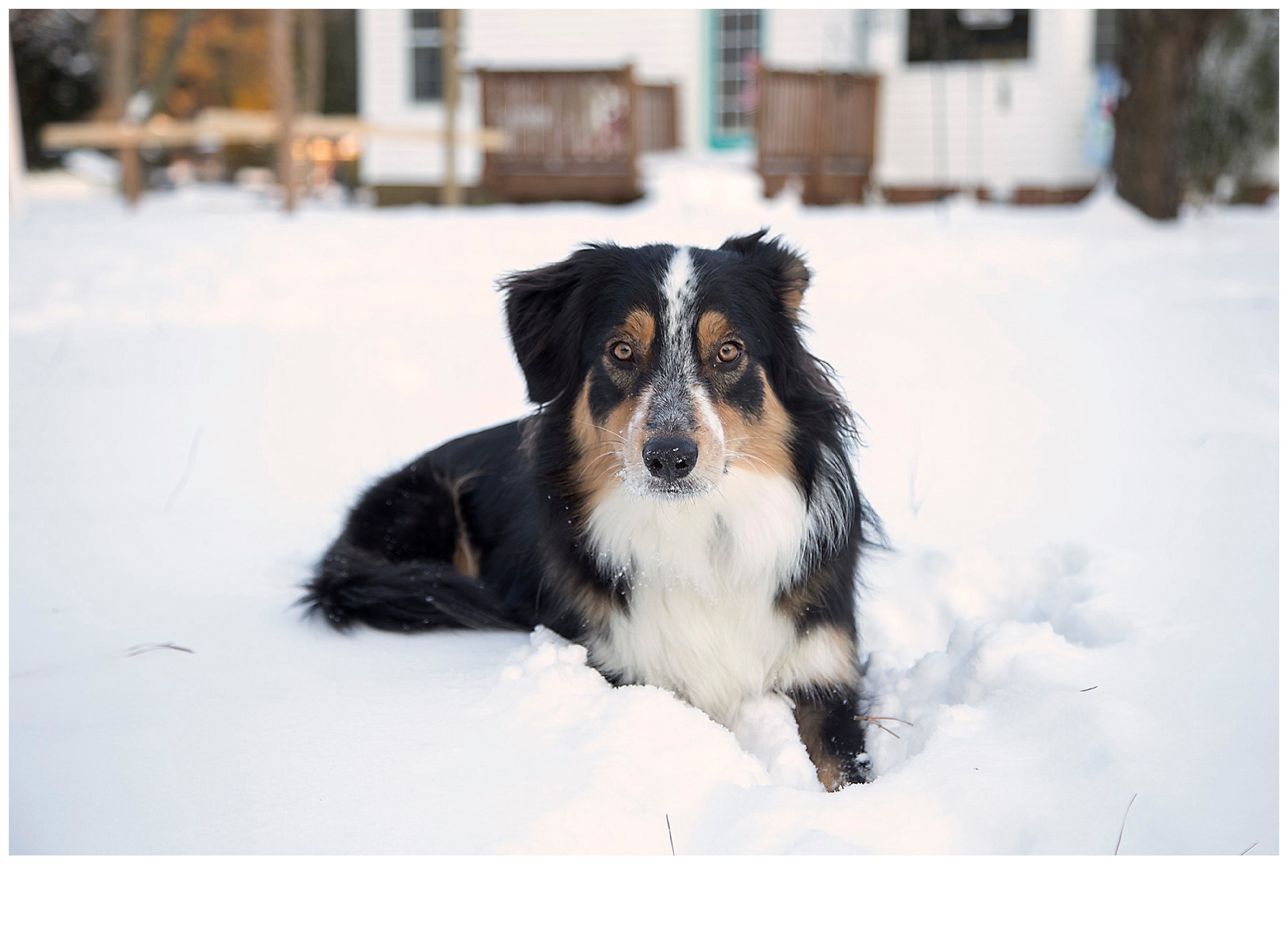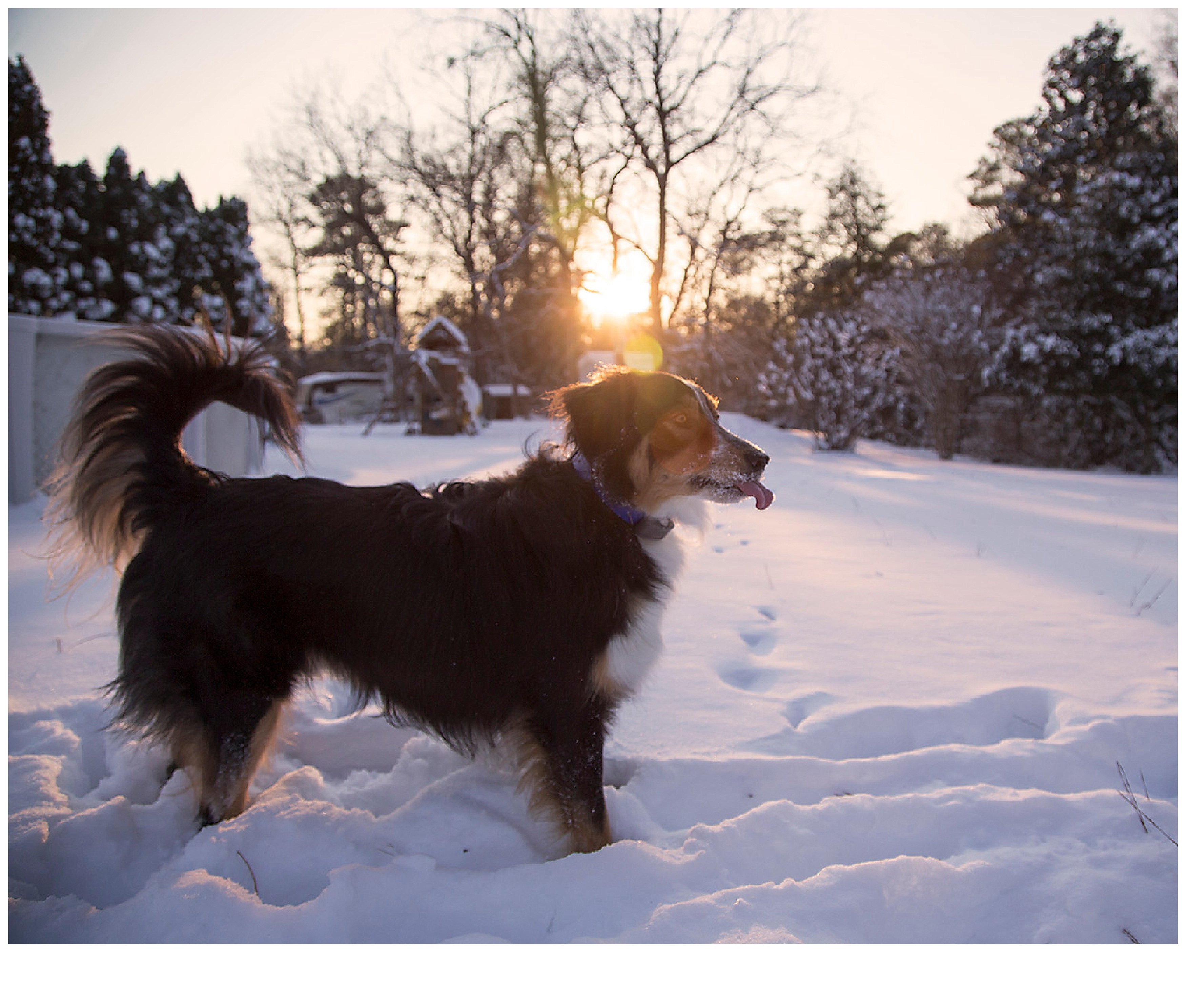 It was a quick passing storm. The sun came out just before sunset to brightened the snow-covered land.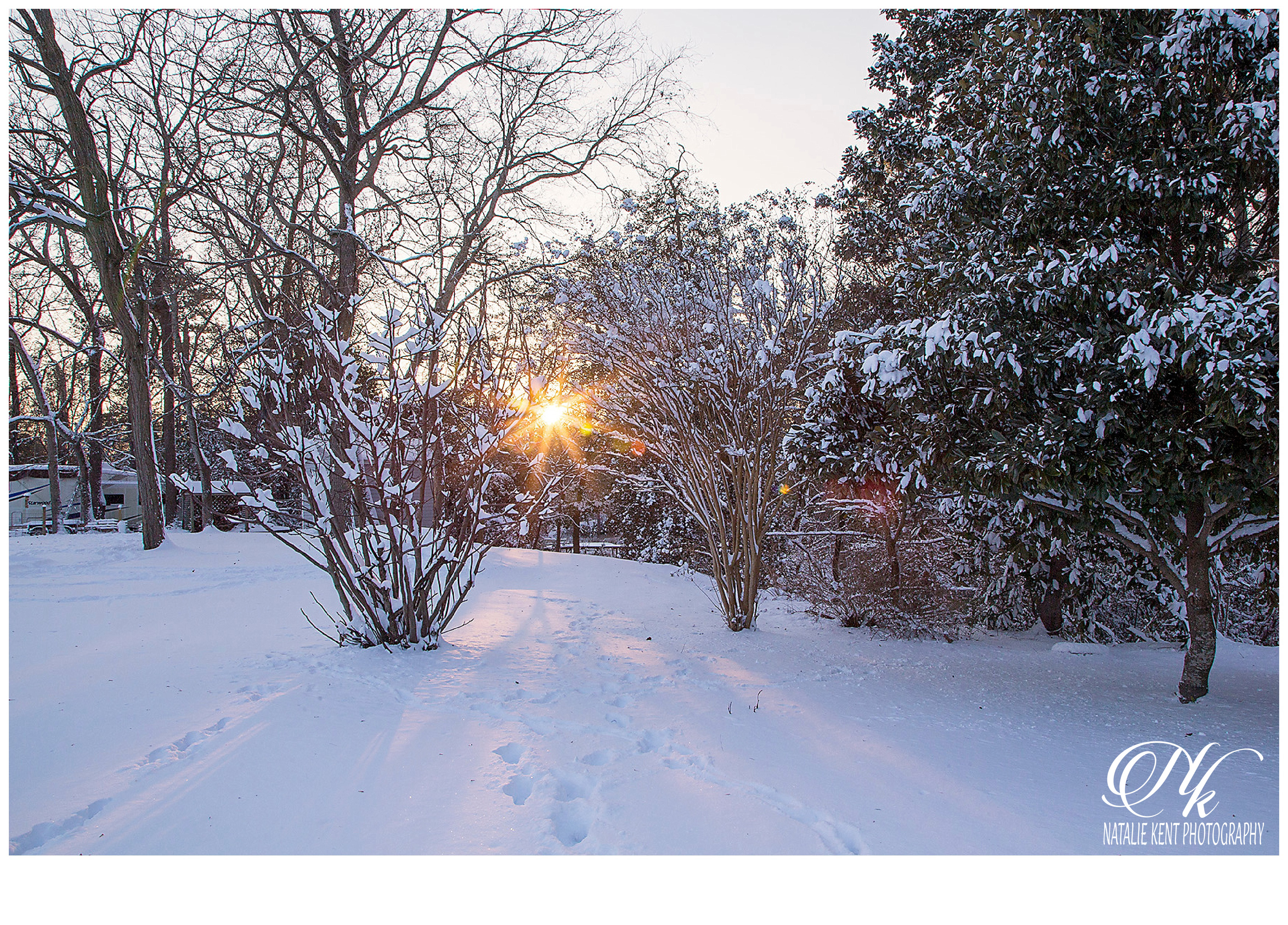 Dusk overlooking the creek as we end the day with a pretty sky.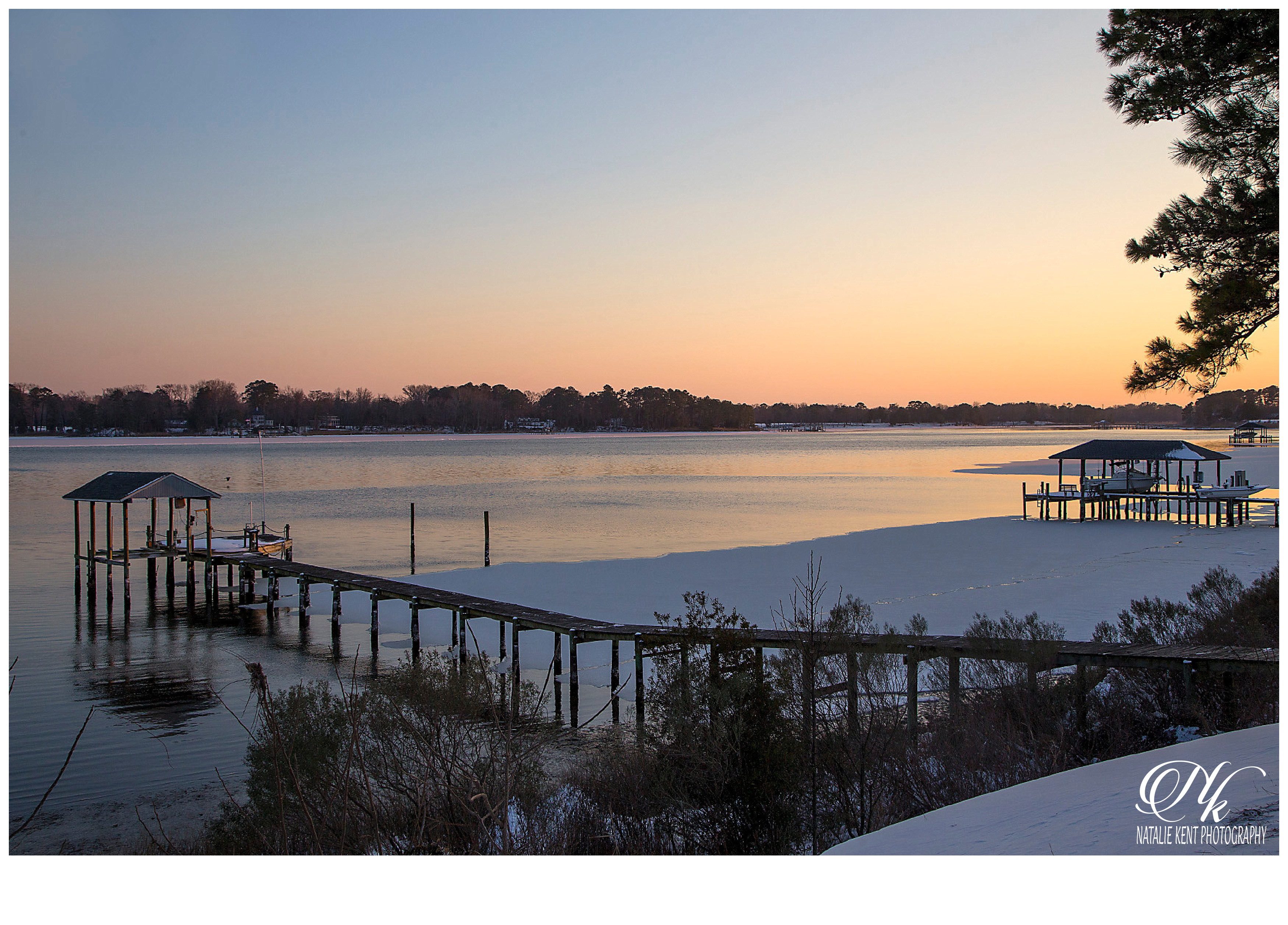 Hope you enjoyed these snow photos!
SaveSaveSaveSave
SaveSave
SaveSave
SaveSave