Our first grandchild due in January 2017! The excitement led to a gender/name reveal party with games and excitement. Browse through our "What Will It Bee" themed, fun-filled bash!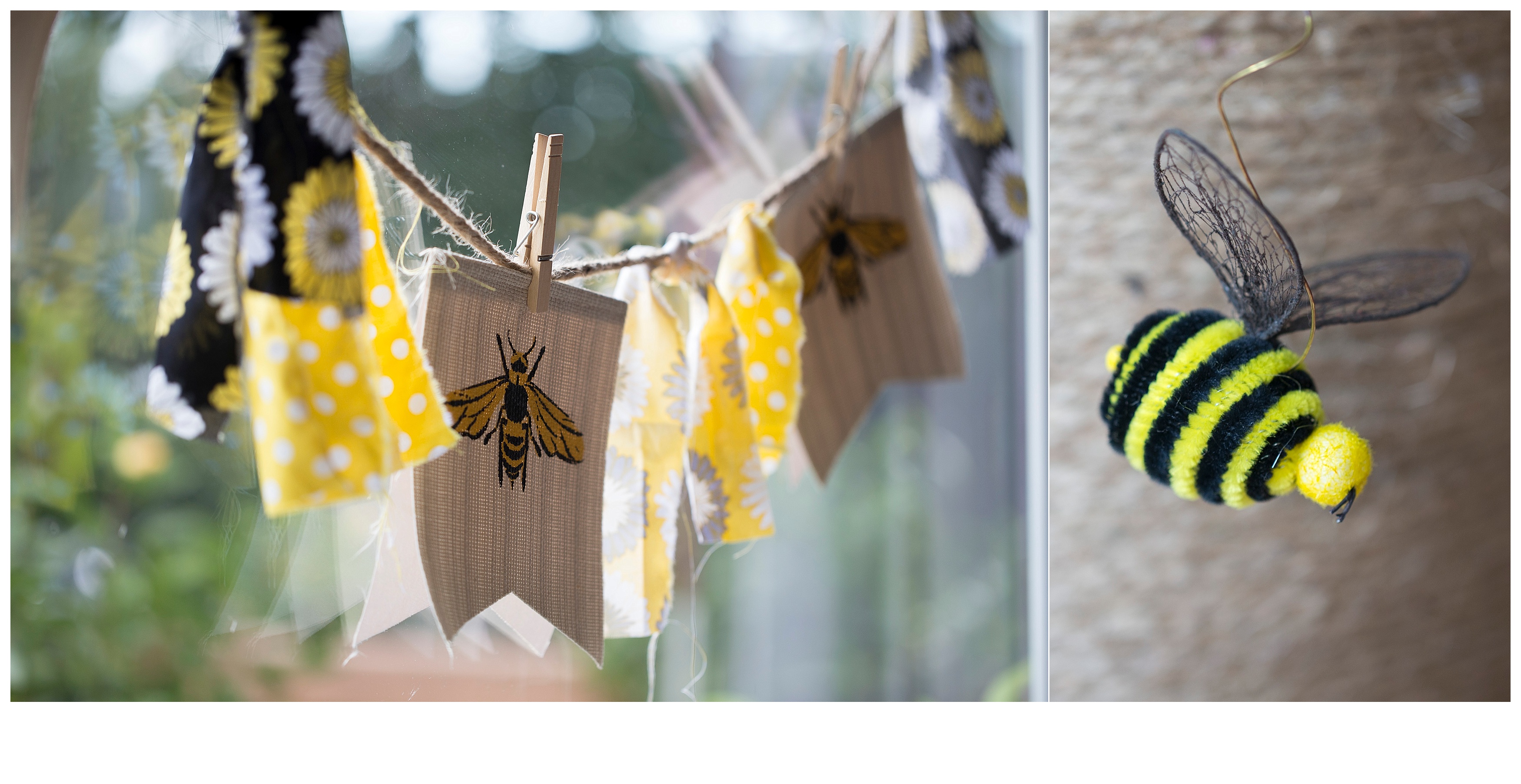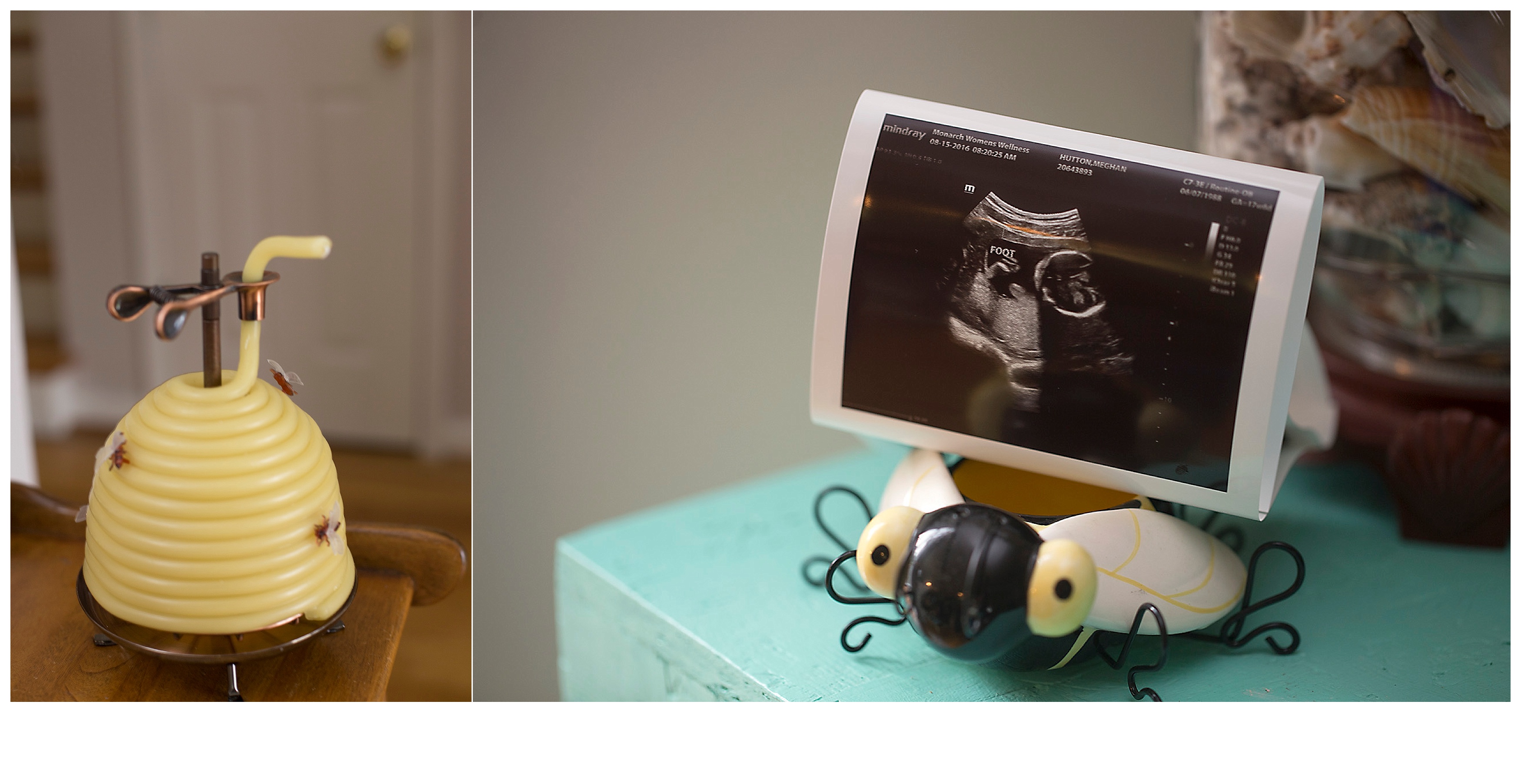 The party begins with The Price Is Right, Baby Hutton edition. Guess how much baby items are. Closest to the actual retail price without going over, wins!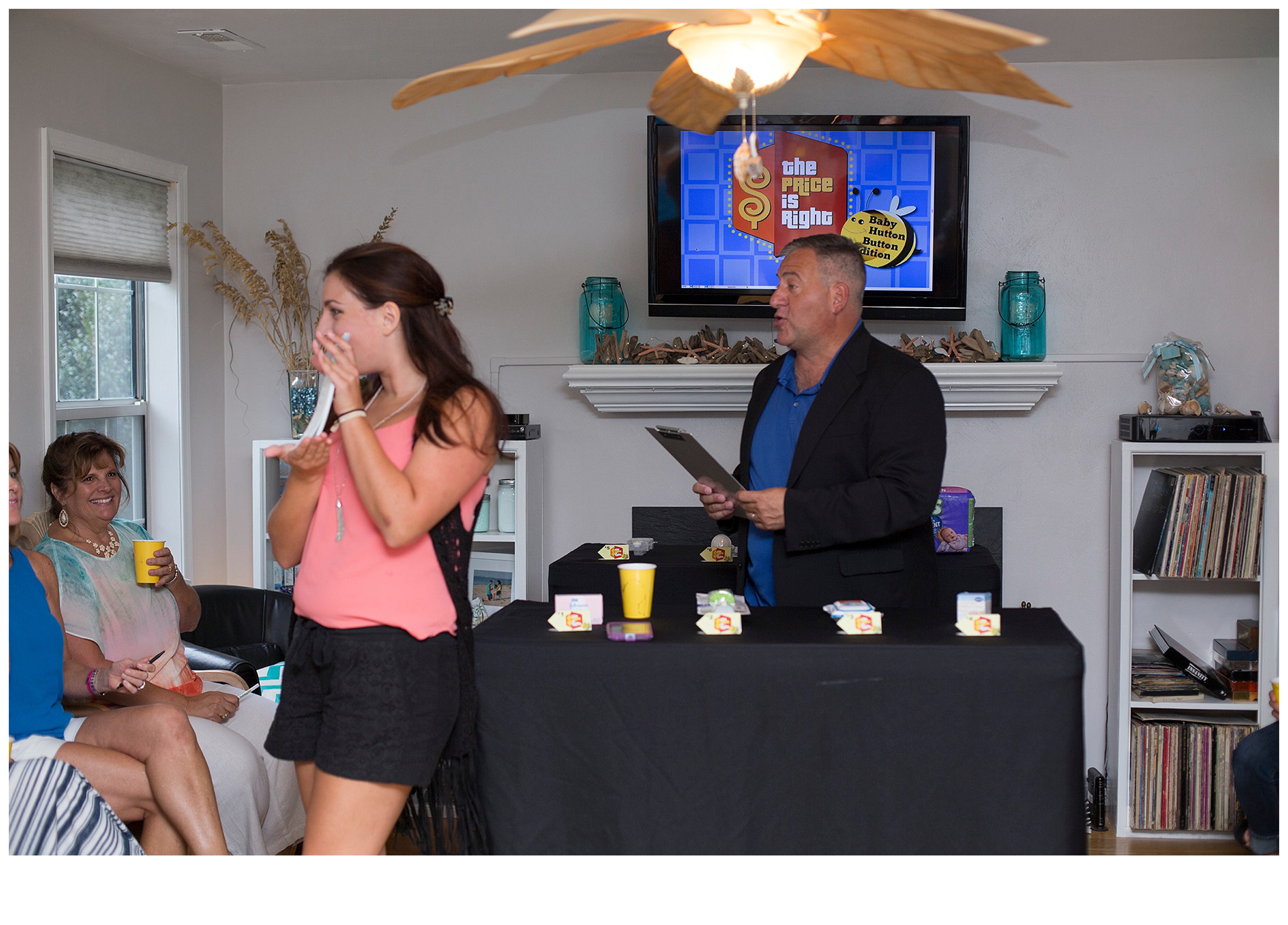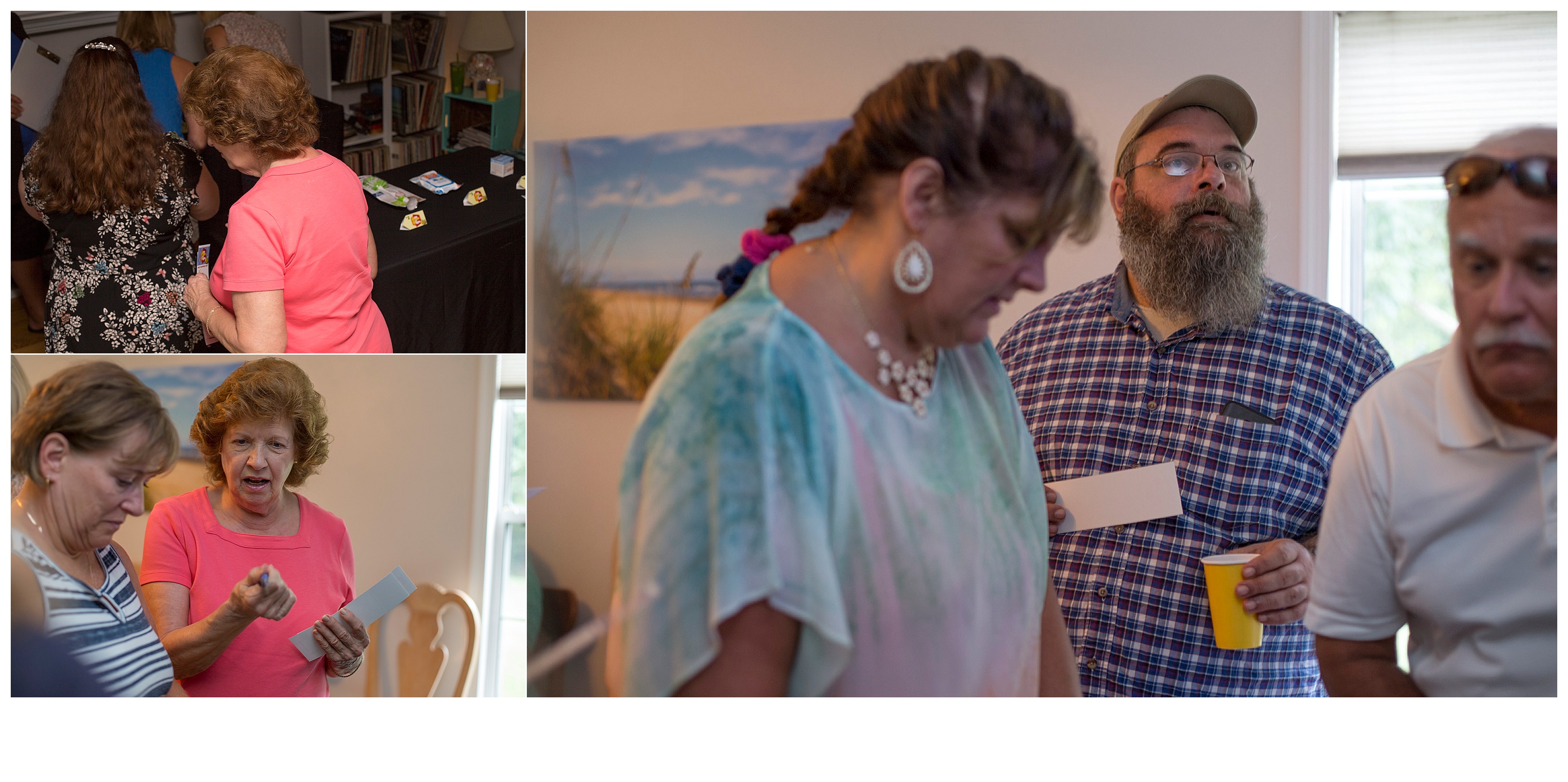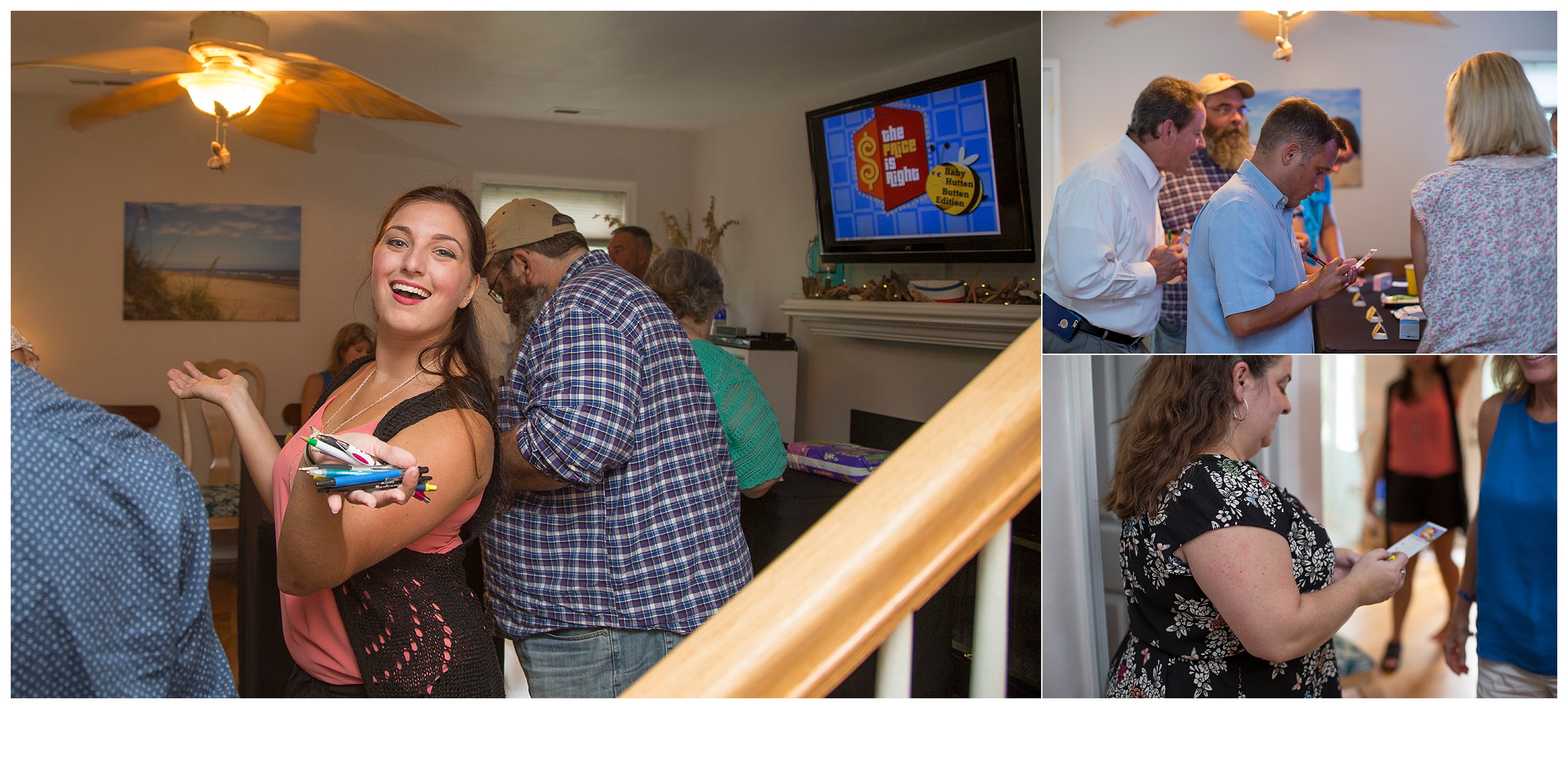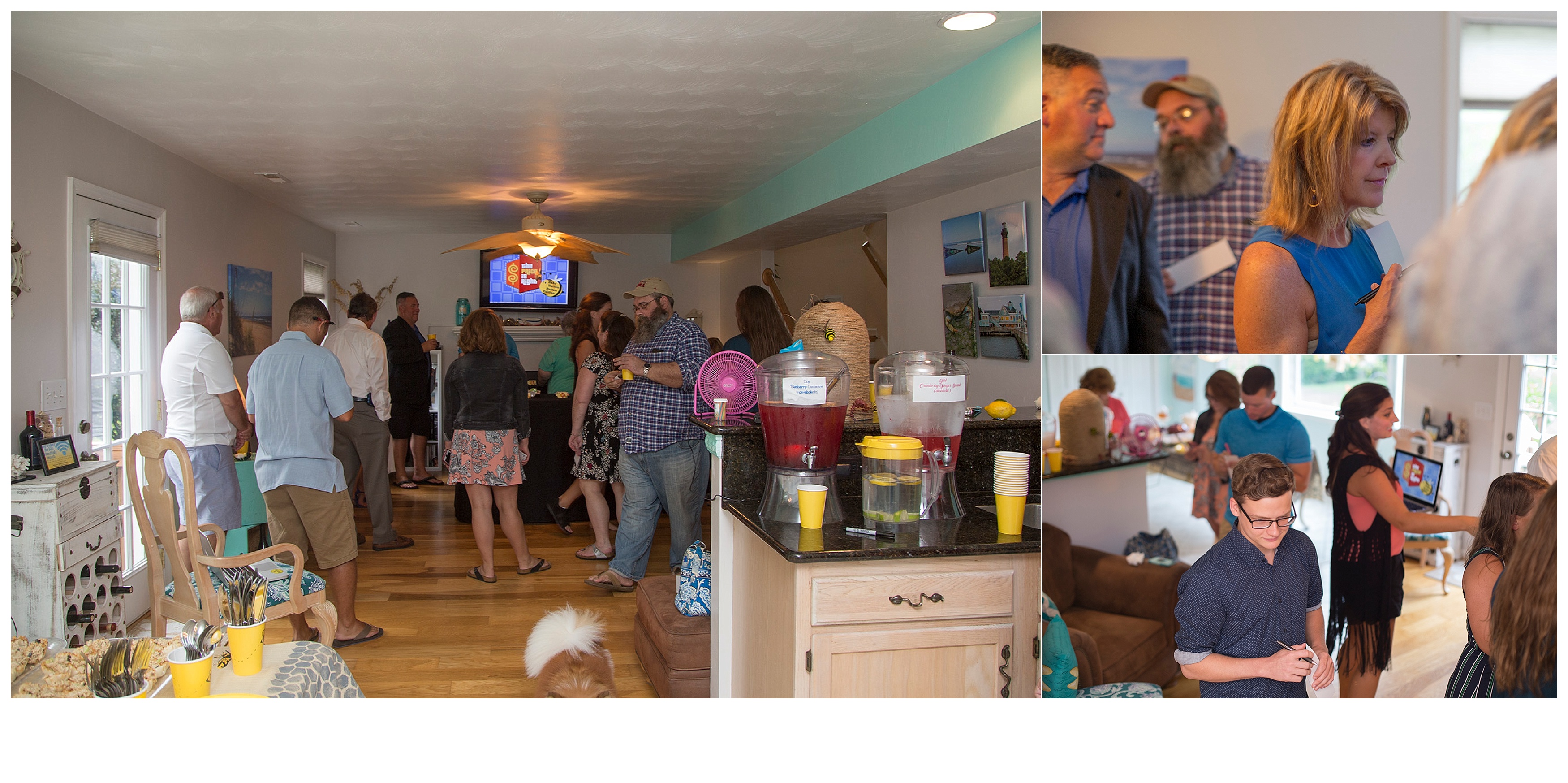 Next up is Jeopardy. What is….????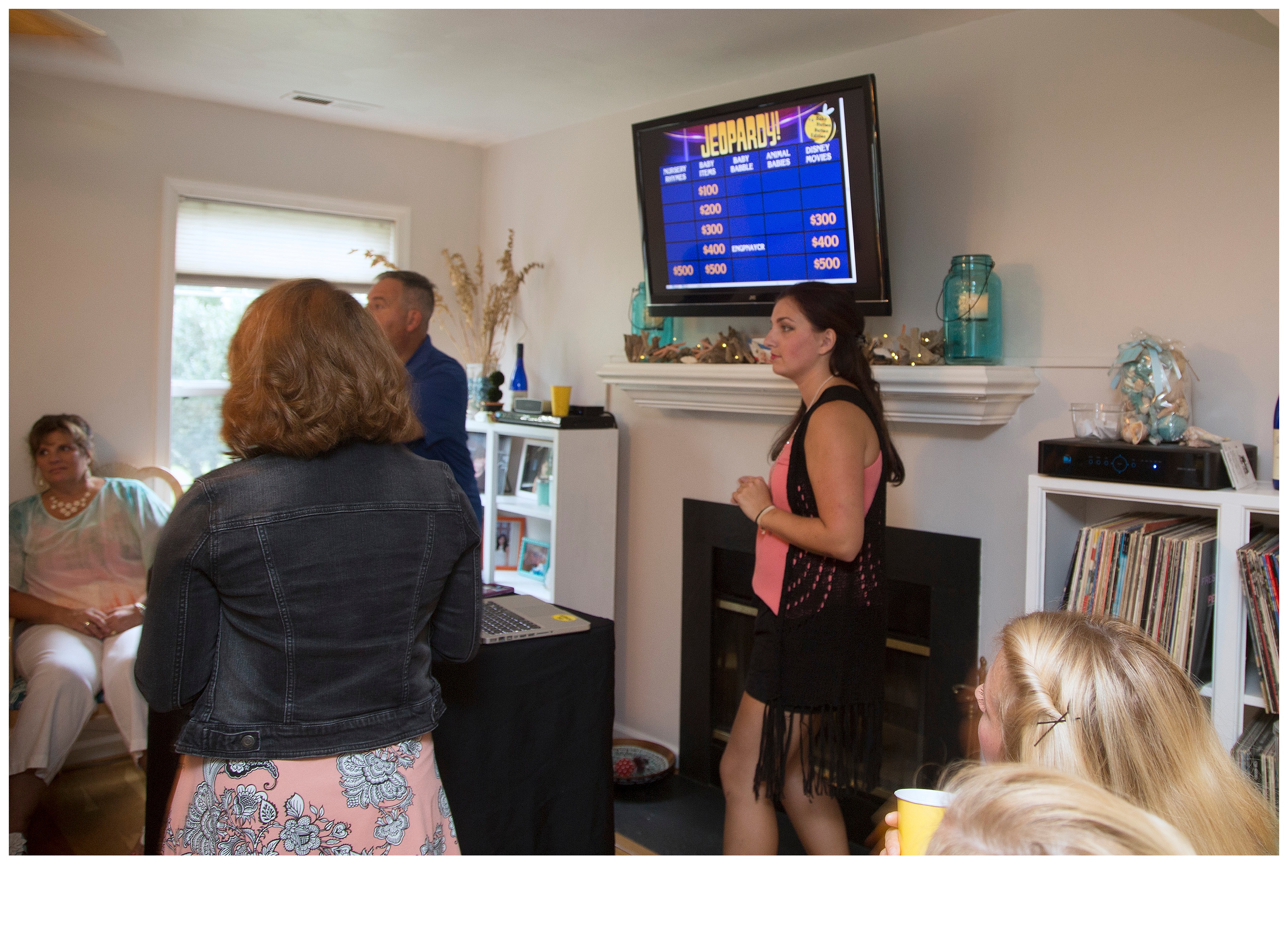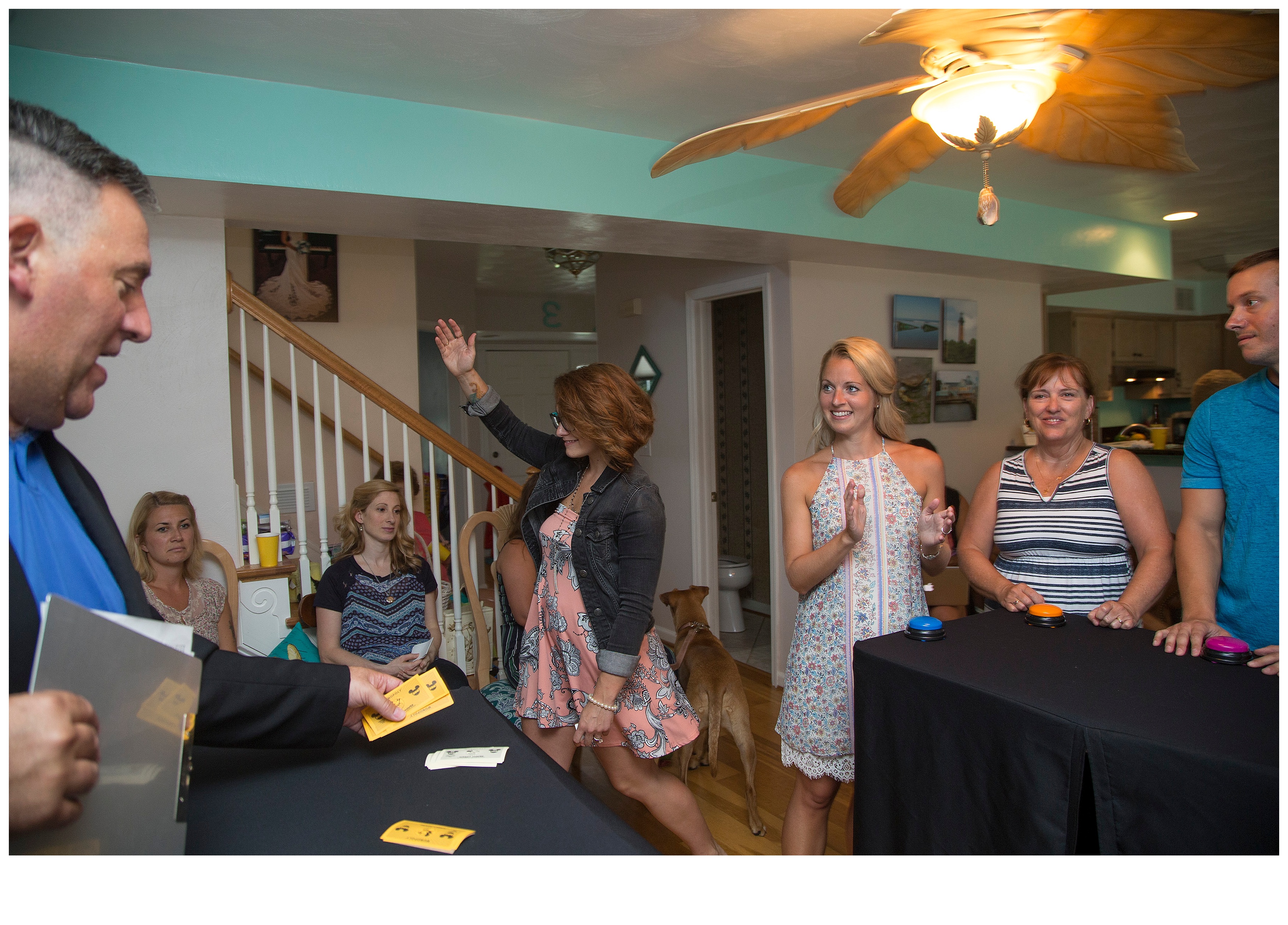 Everyone outside before it rains for the big reveal time!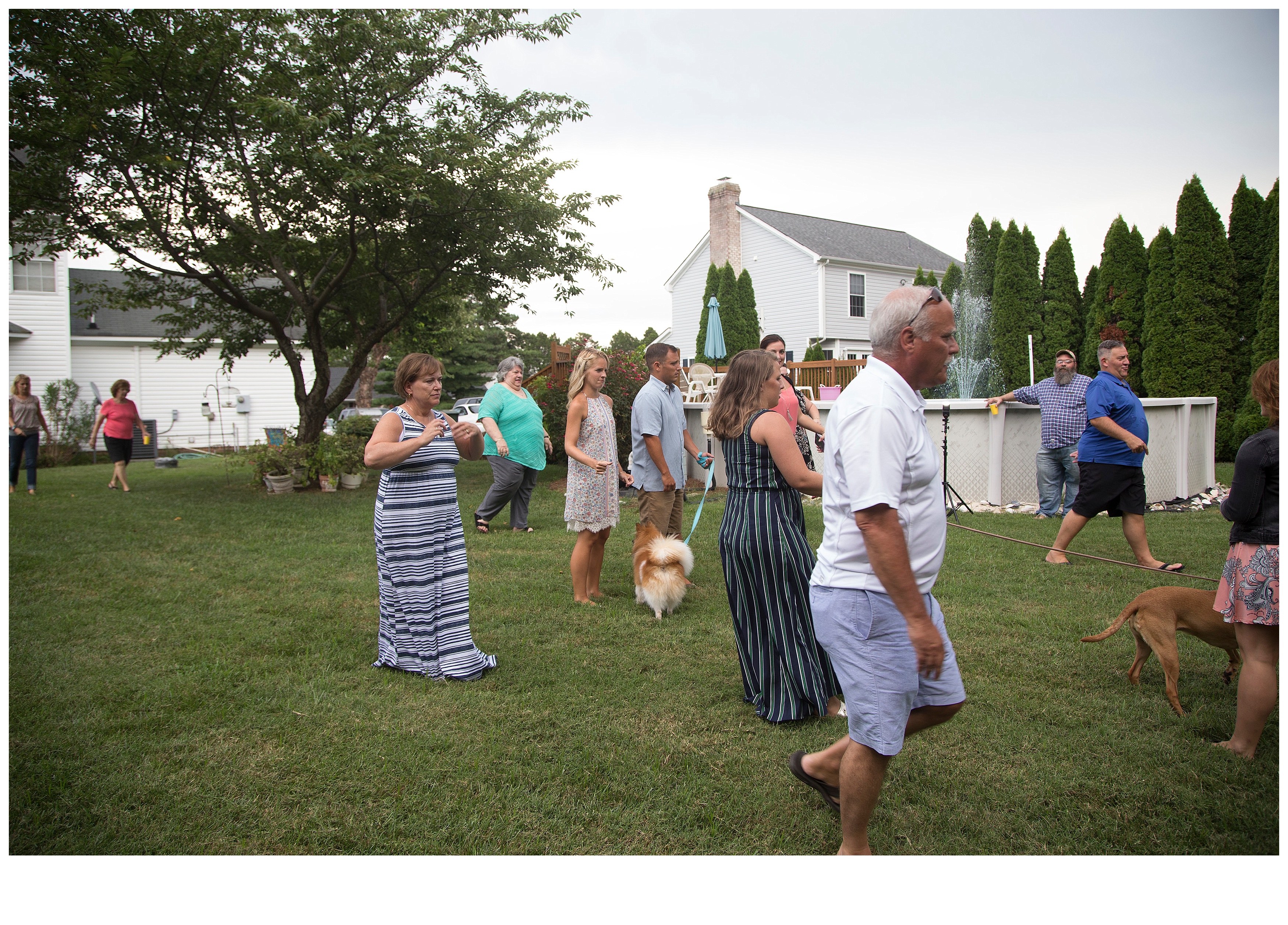 The grandfathers-to-be saying a few words to Jon and Meghan.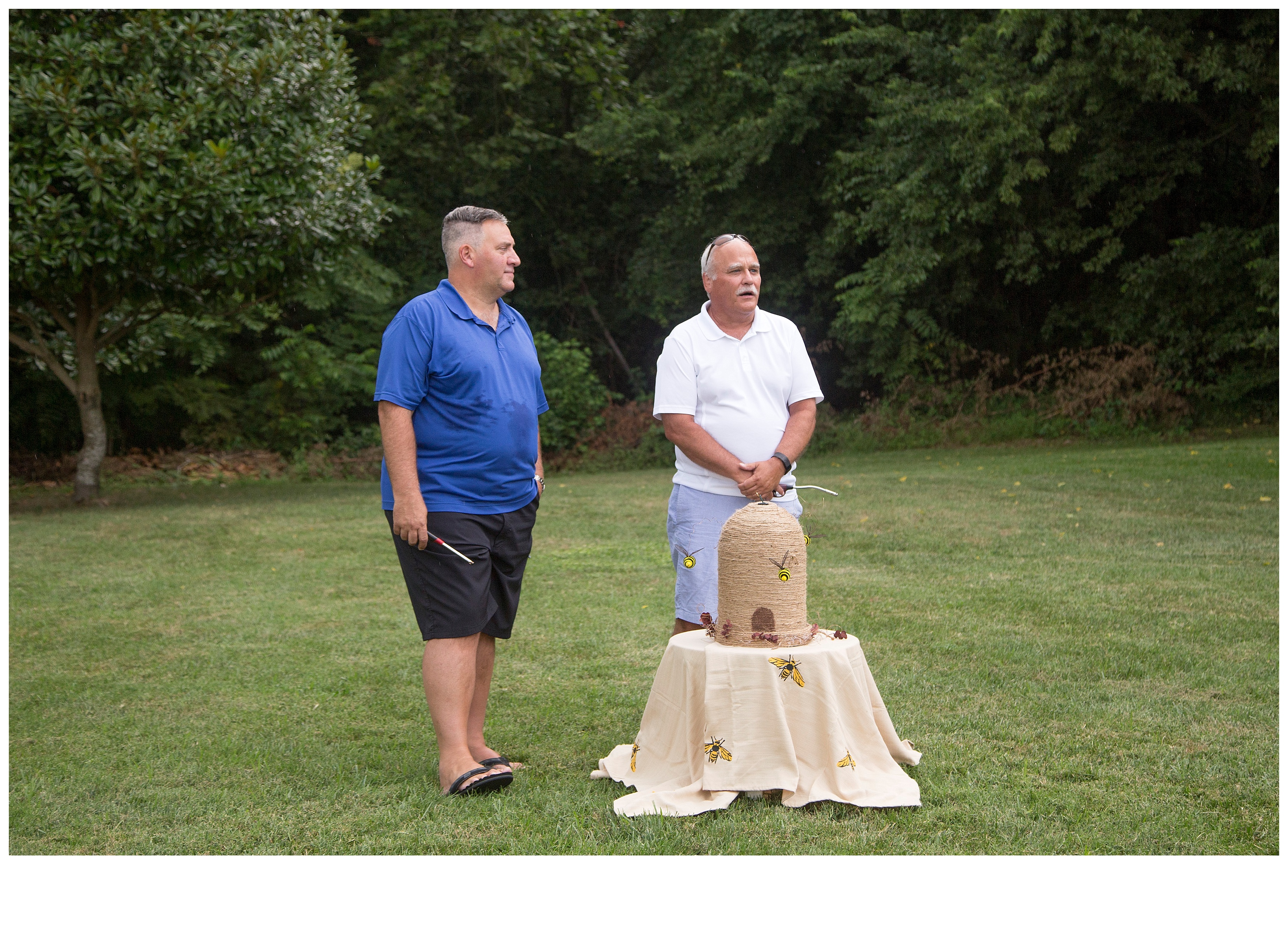 Is that blue smoke? Yes!!! It's a boy!!!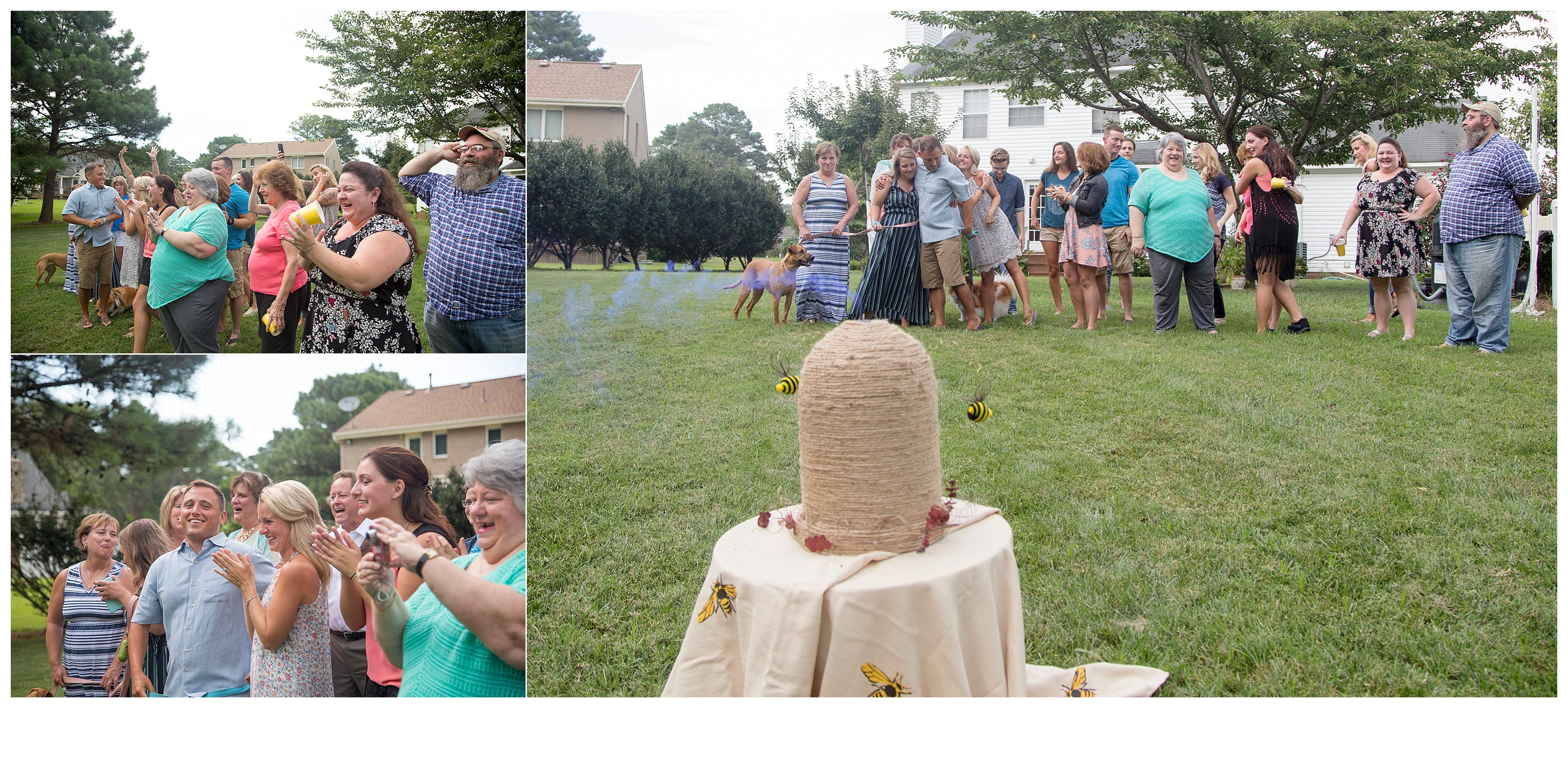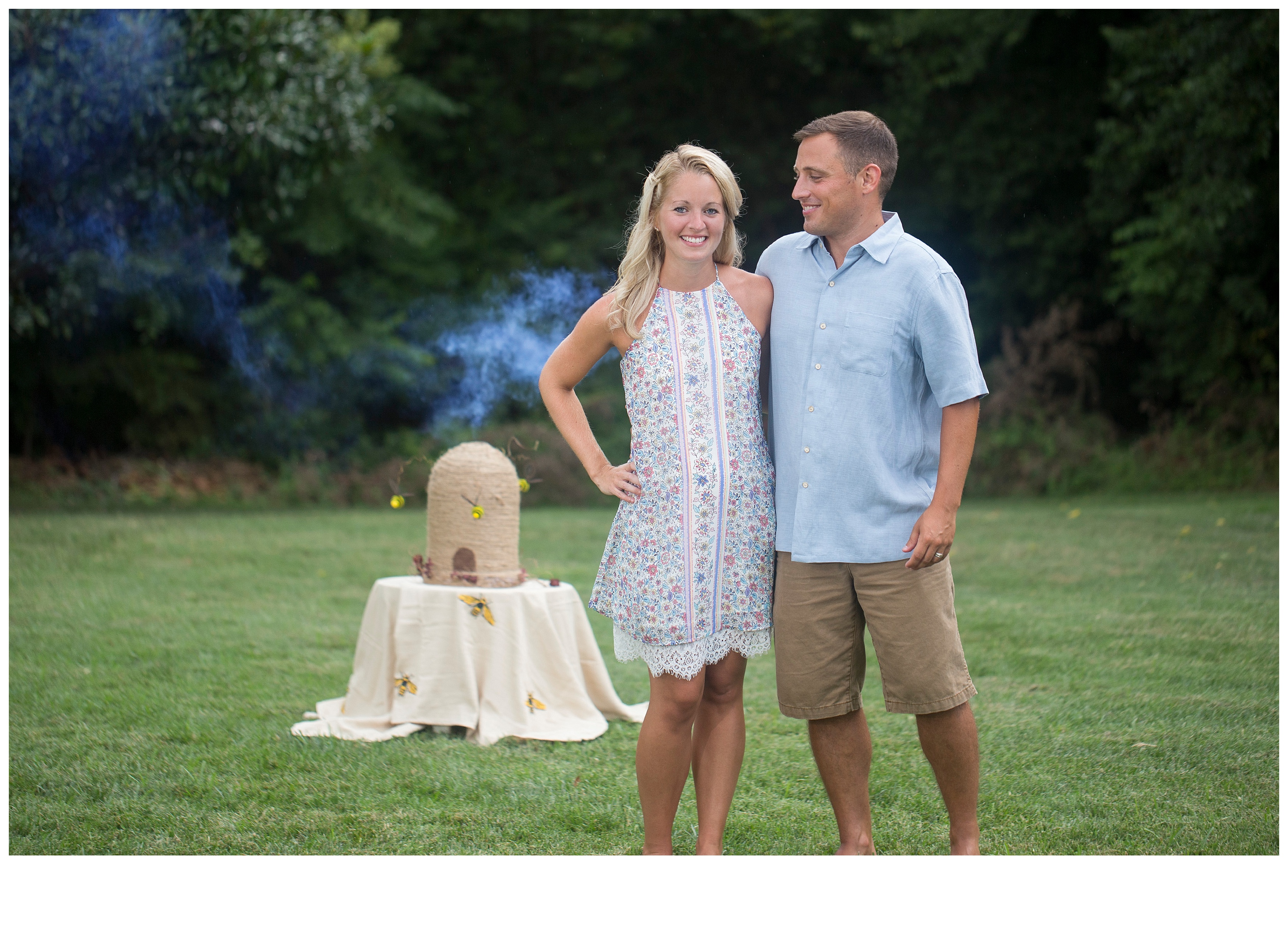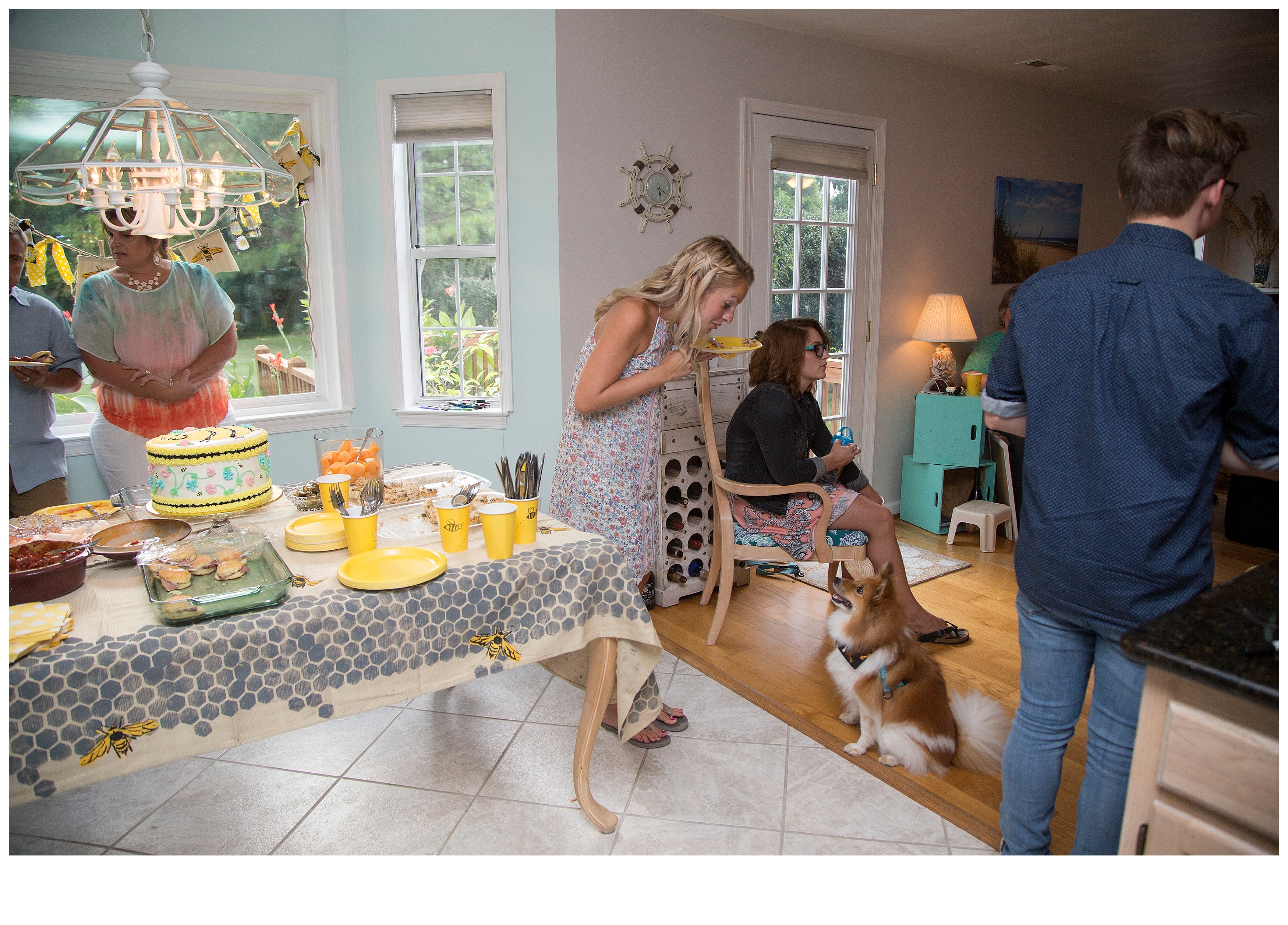 Frankie is a bit excited for treats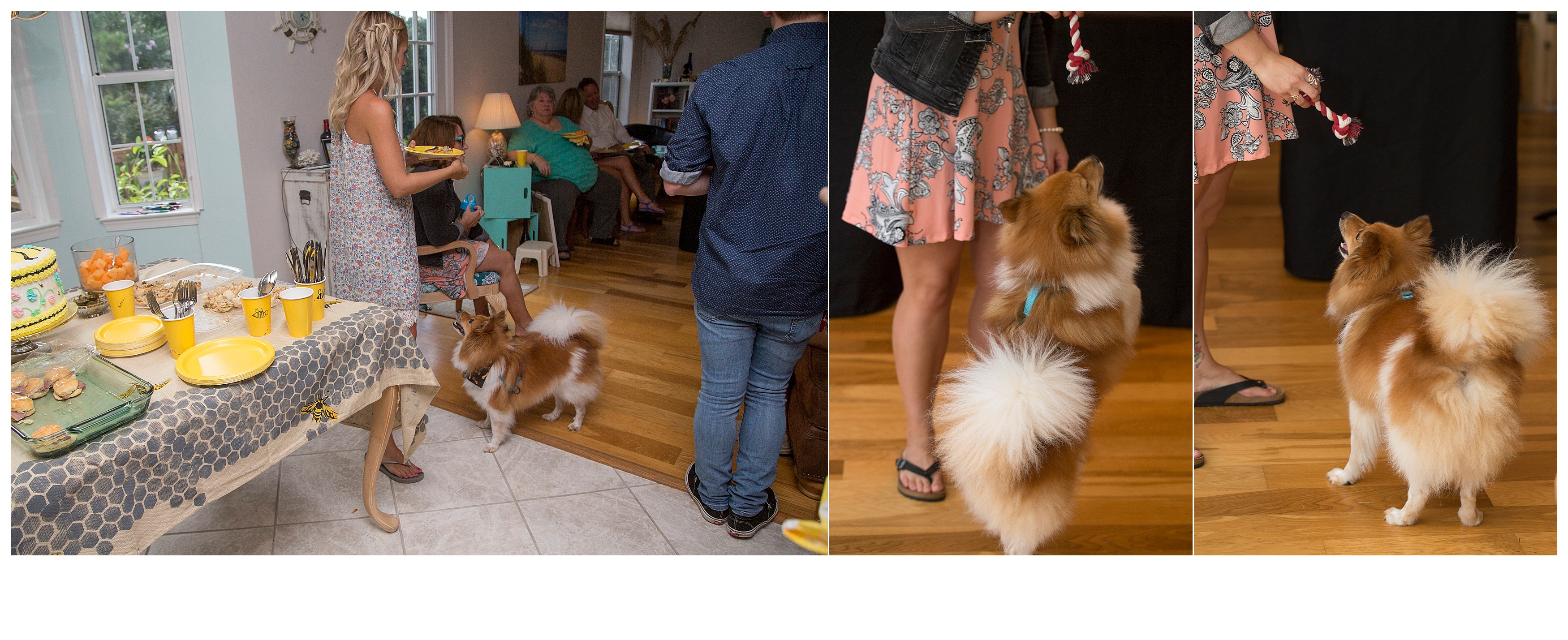 Time to cut the surprise cake!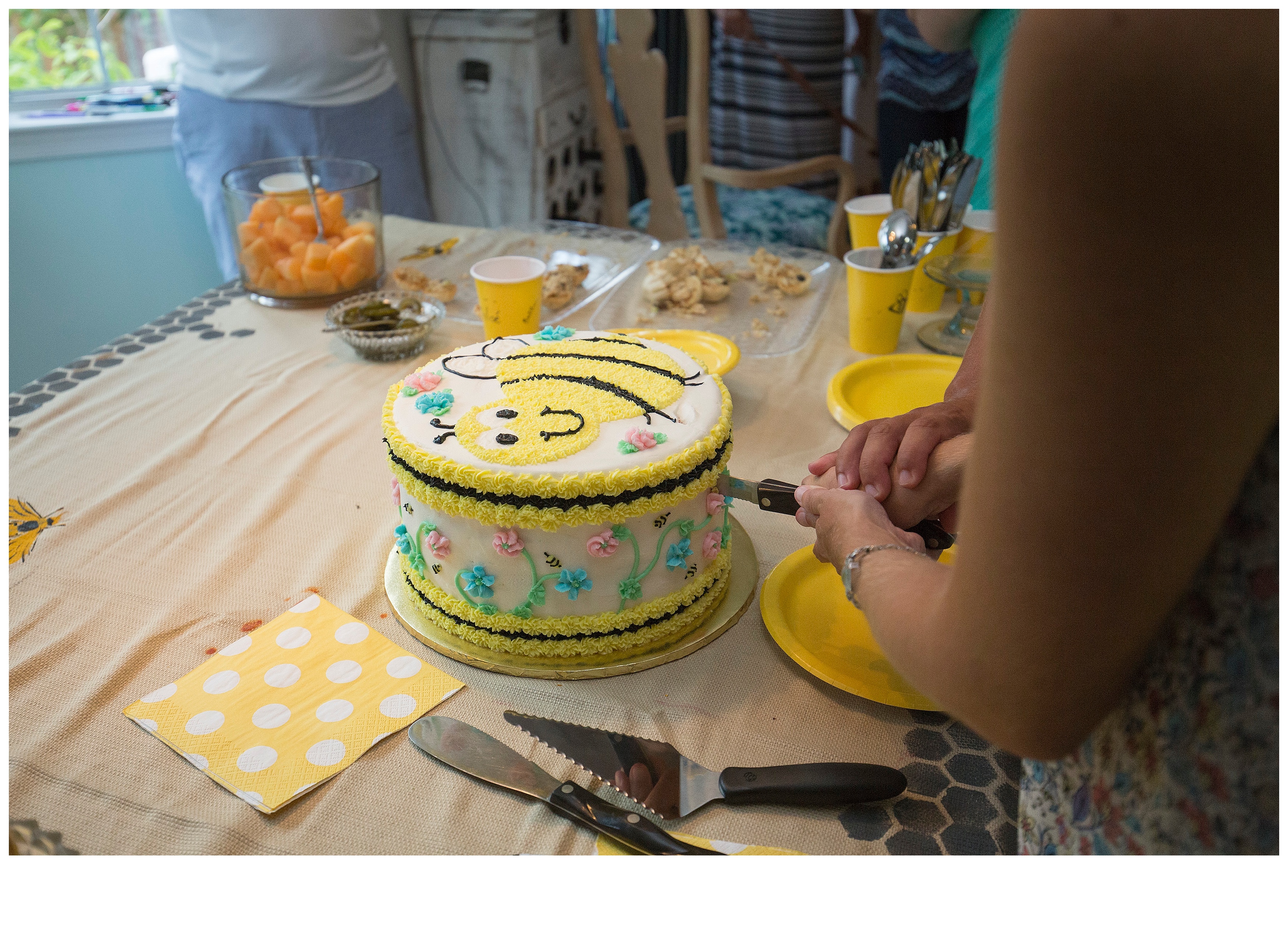 Skittle-filled what-will-it-bee cake!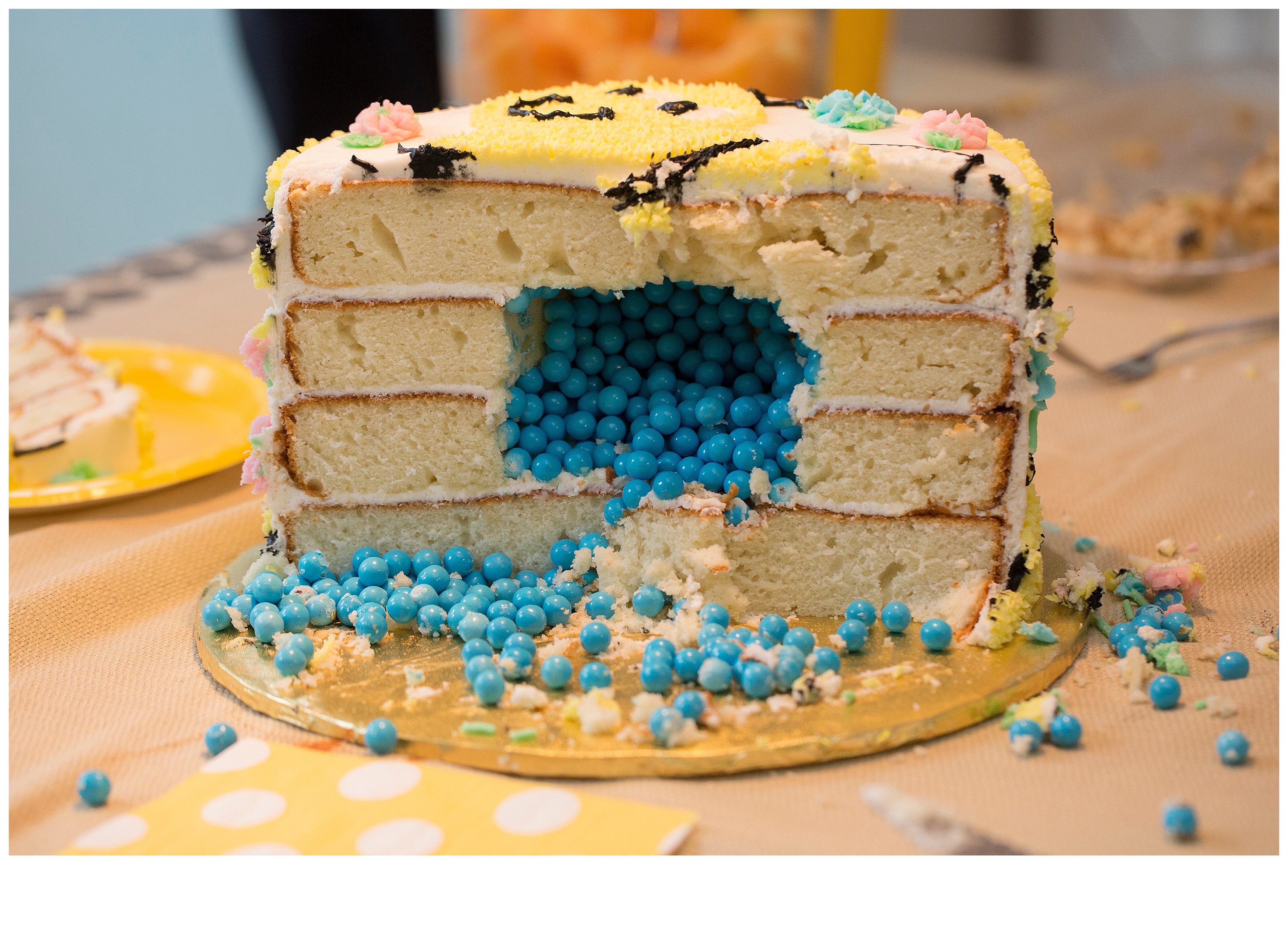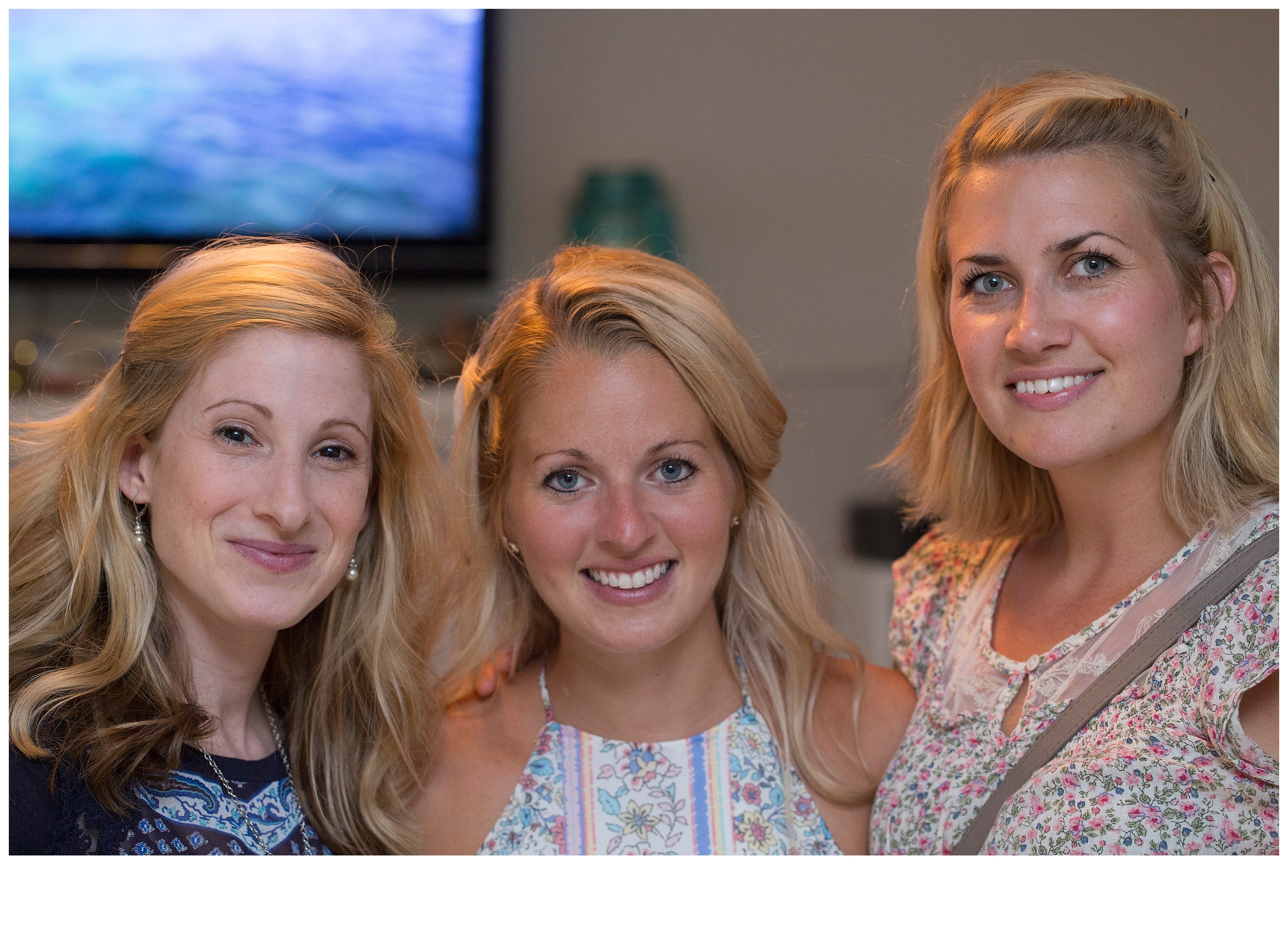 Name reveal time with the Wheel of Fortune – Baby Hutton edition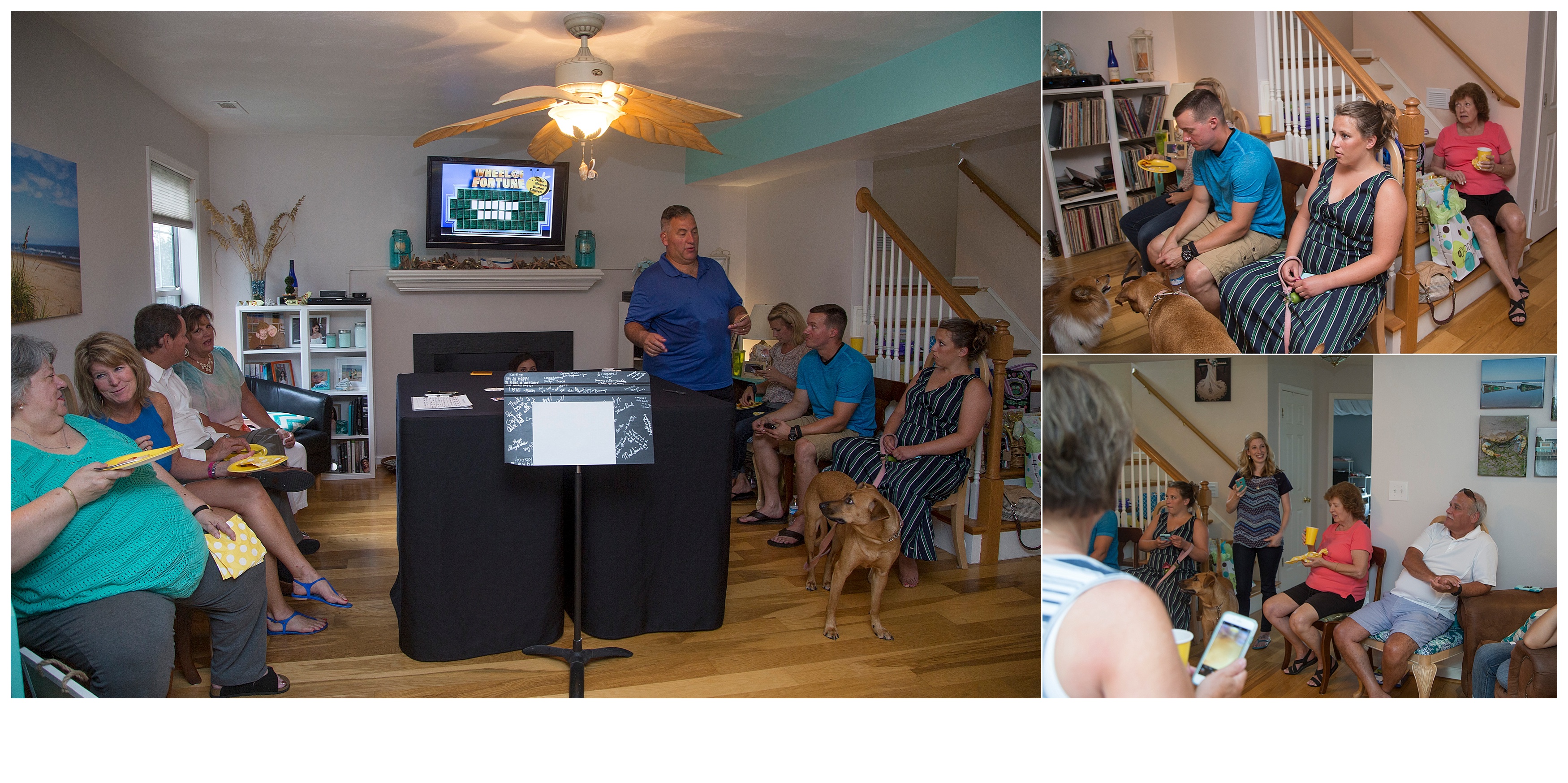 She would like to buy a vowel.



Waverly James! Named after both Jon and Meghan's grandfathers! So sweet!



Gifts for the grandparents-to-be!!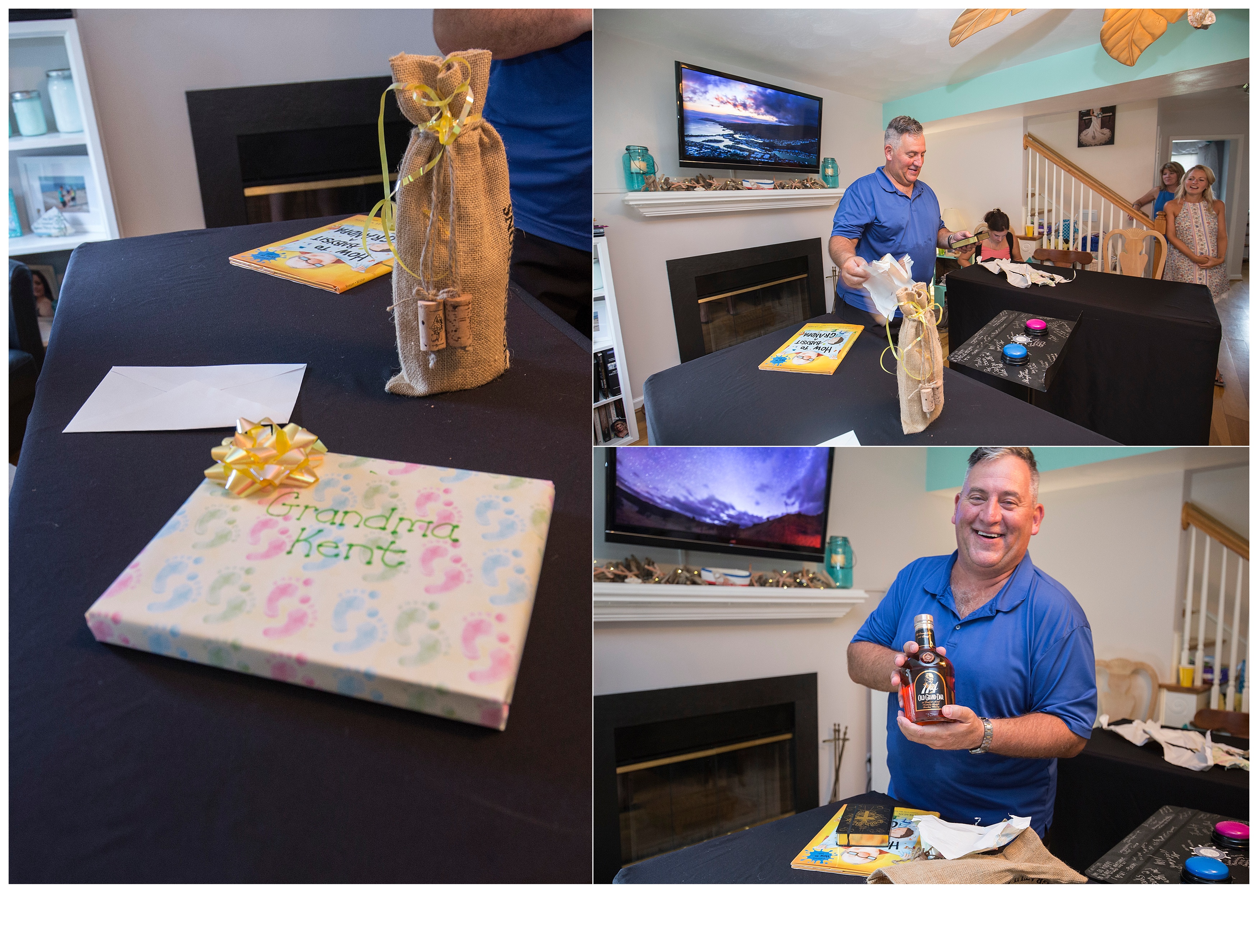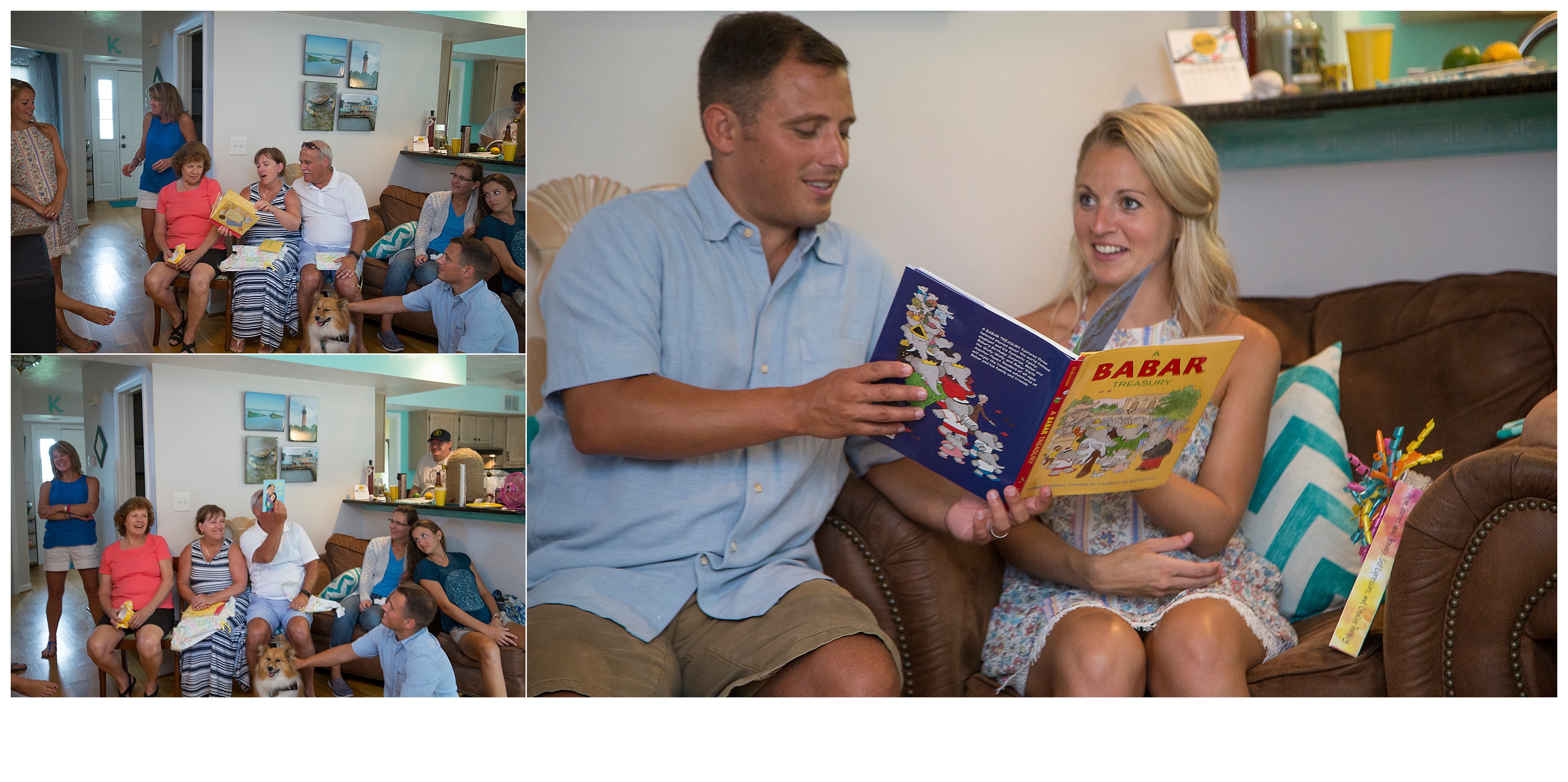 Dog's congratulating each other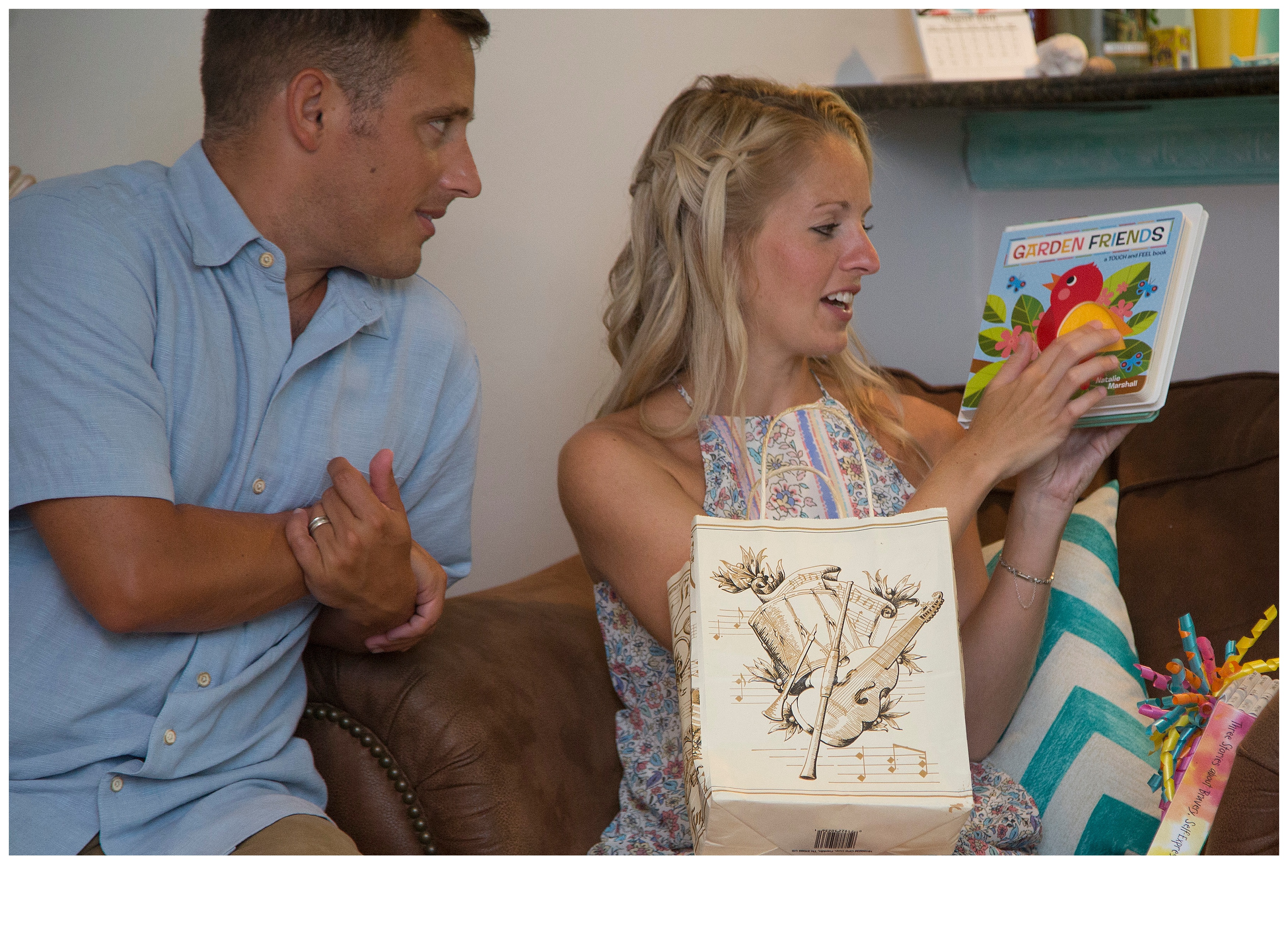 To recap!!!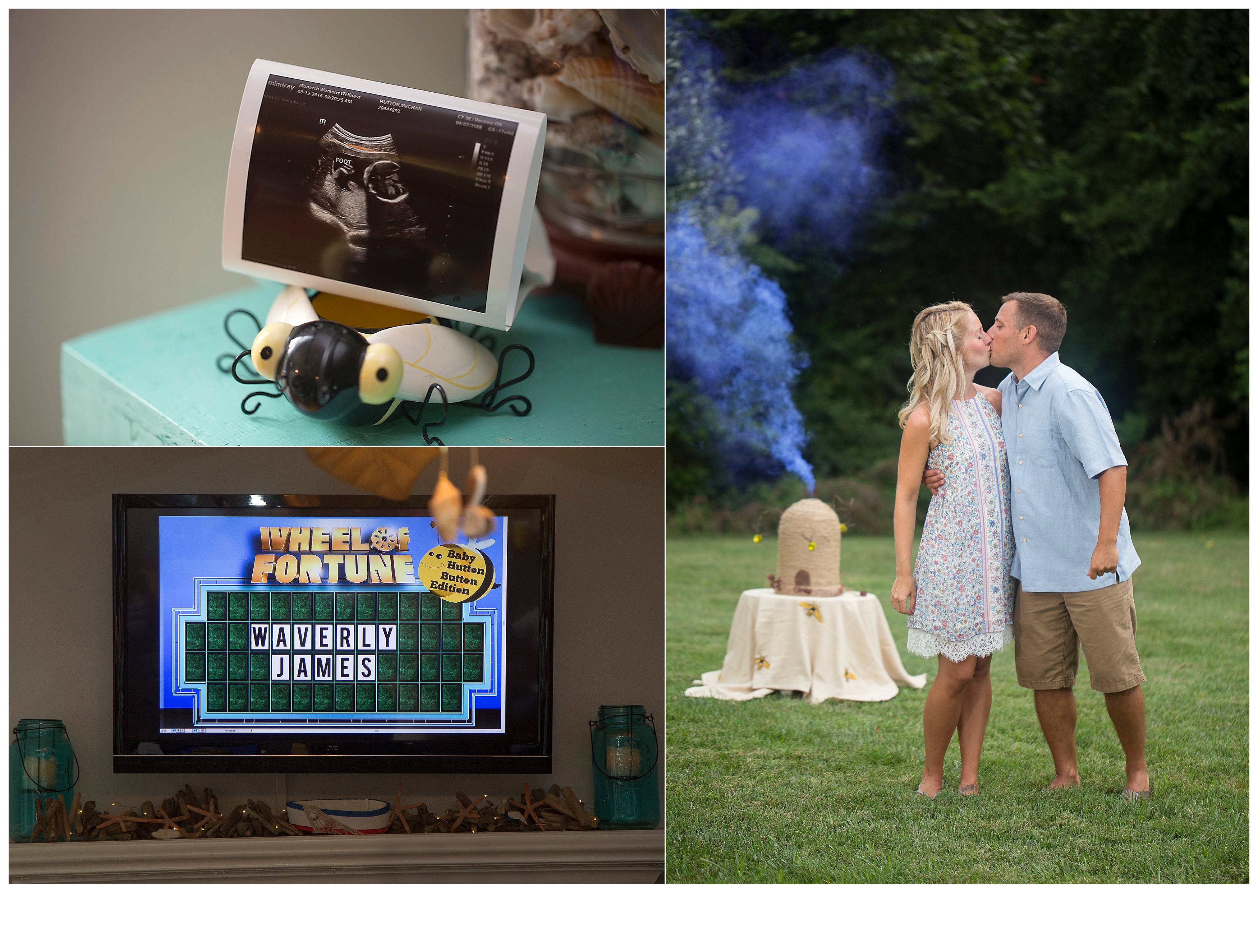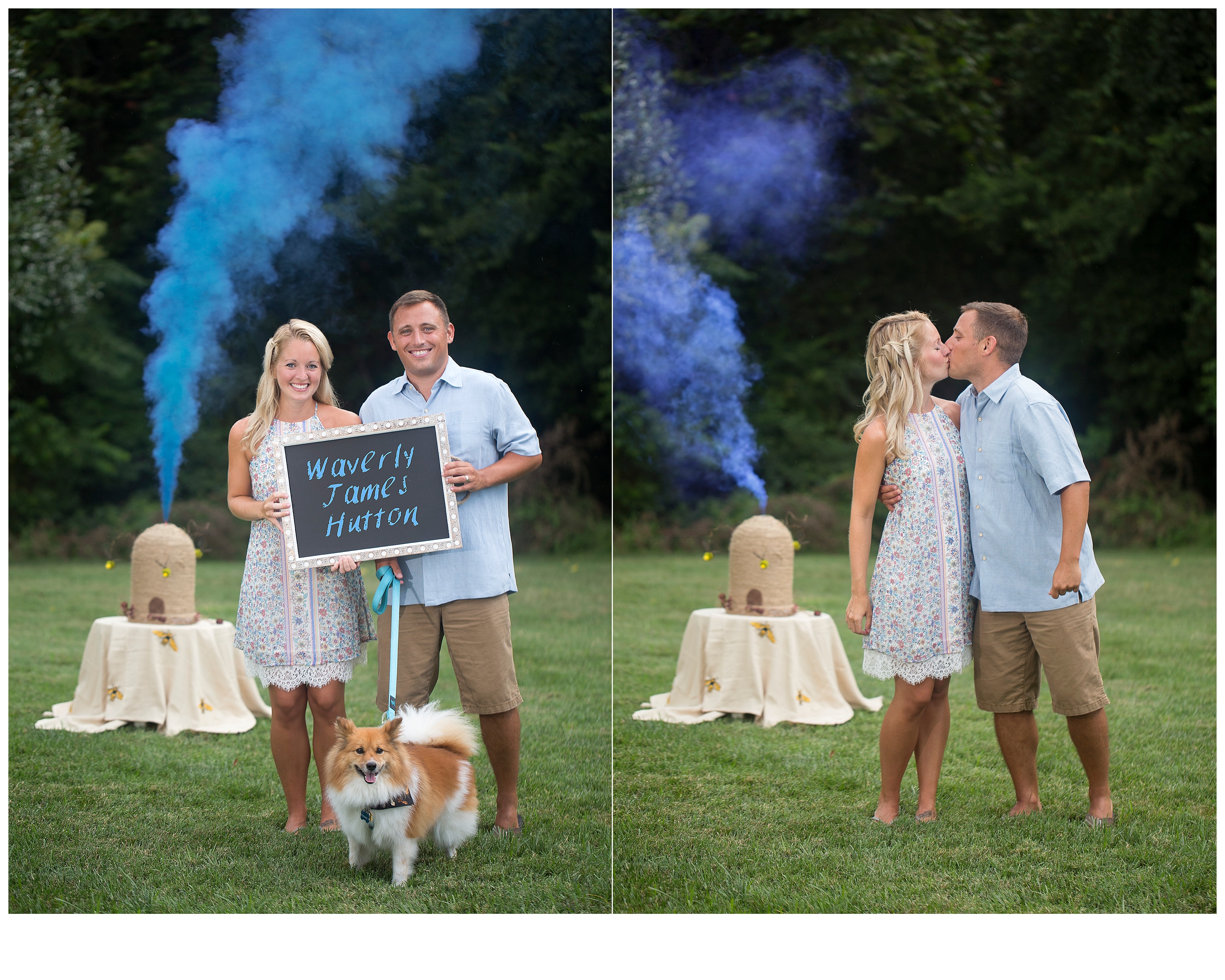 Congrats to the happy couple, and Frankie!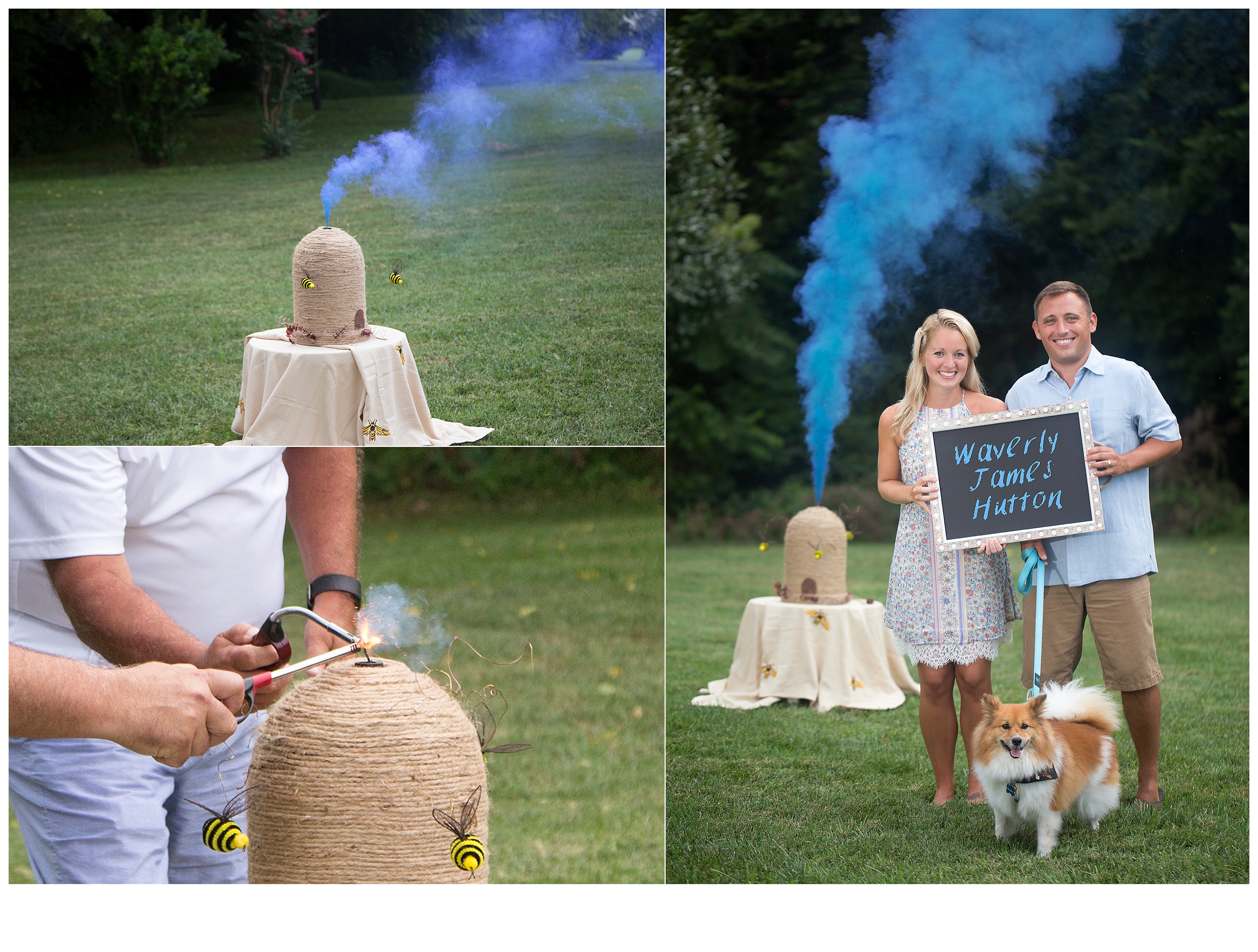 Cake: Suzanne Wynn
Game Host: Mark Kent
Party Games: Chloe Kent
Decorations: Laralyn Simons
Smoke fountain: Reveal Time Smoke (Amazon)