It was a gorgeous fall day for a high school senior portrait session with Nicholas Lankford! We hit several locations throughout Suffolk, Virginia including the quaint town of Holland, Virginia to the Suffolk Seaboard Railroad Museum in downtown Suffolk. Our last stop was to pose with Mr. Peanut himself!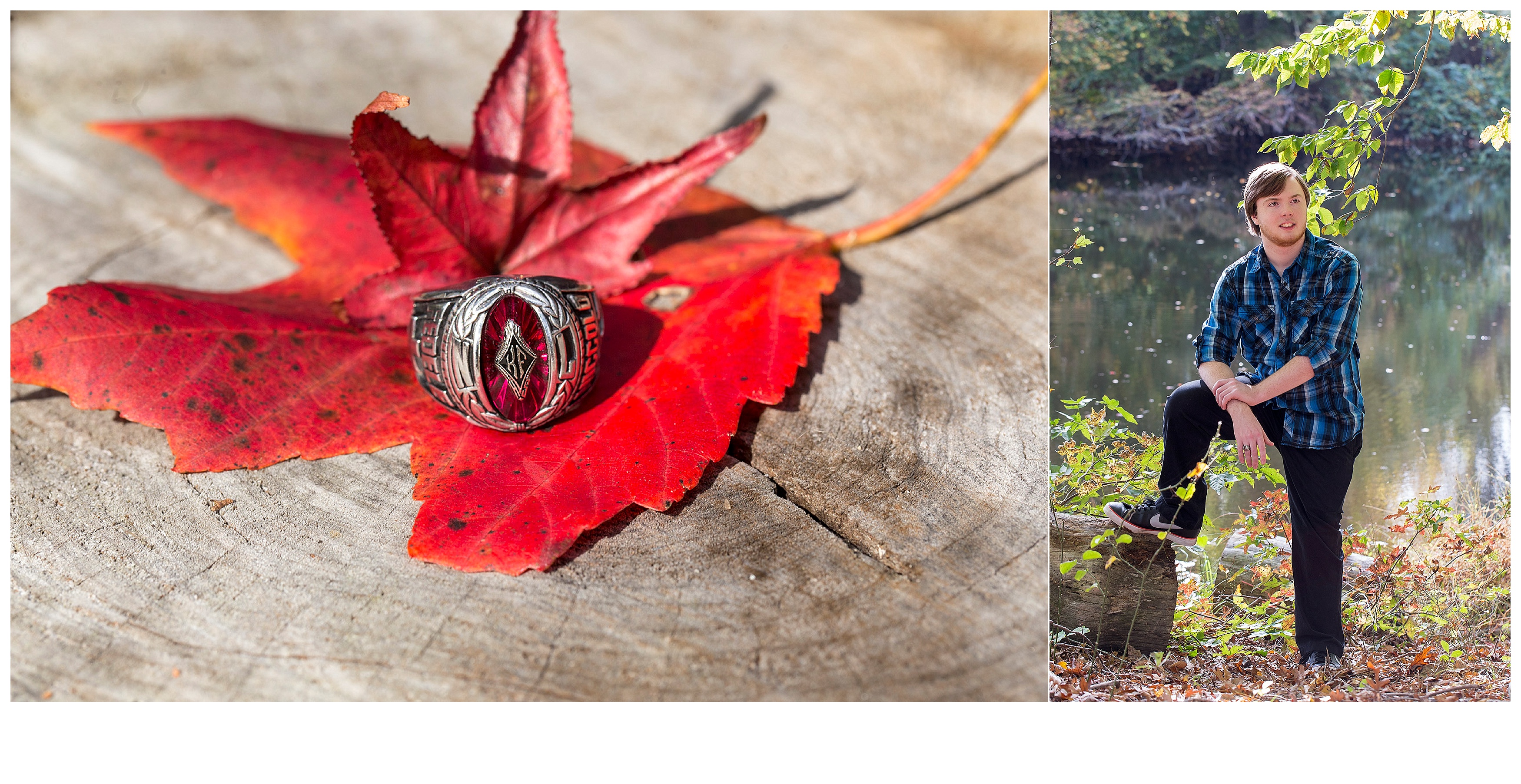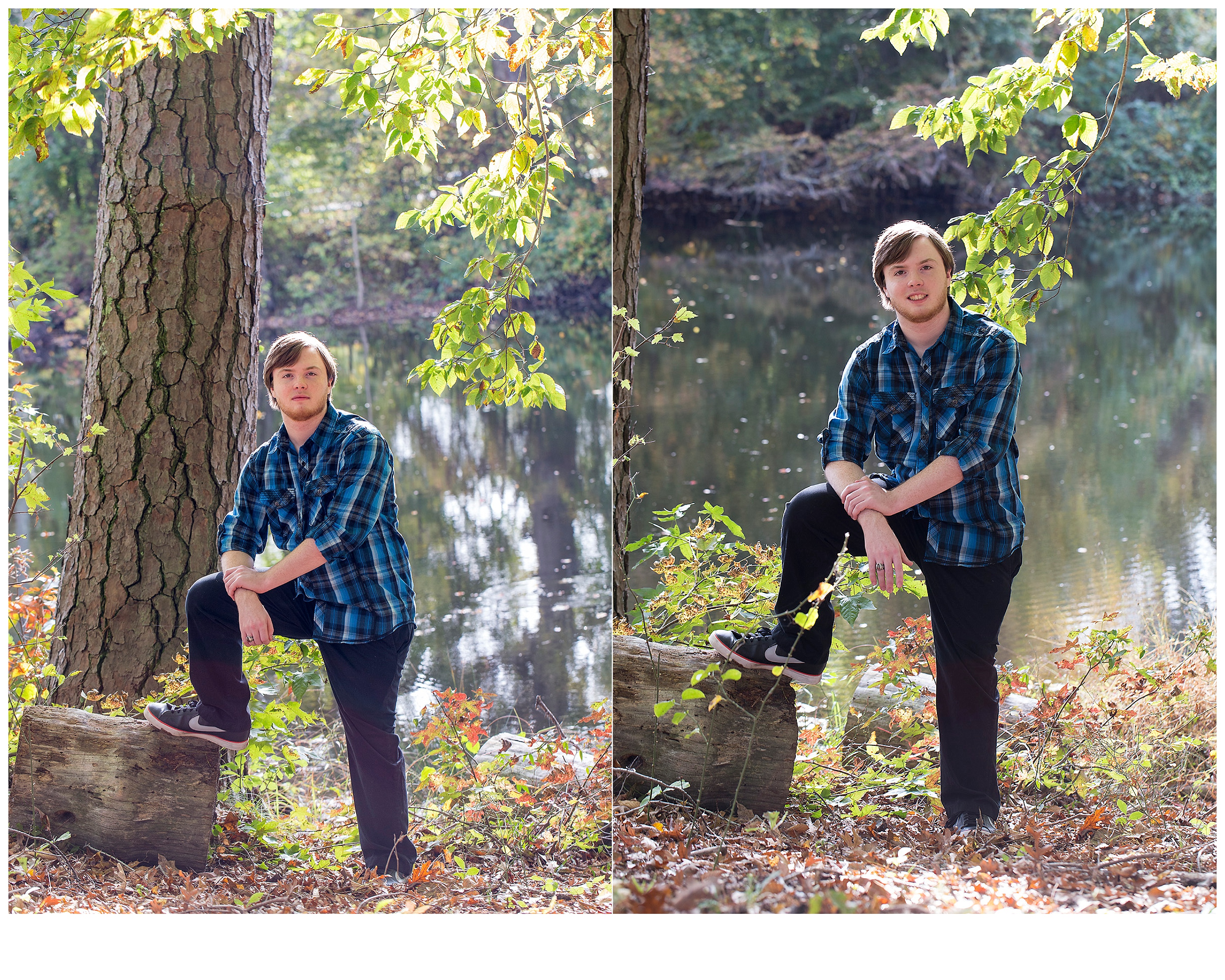 This purple wall caught my attention the moment we passed by it!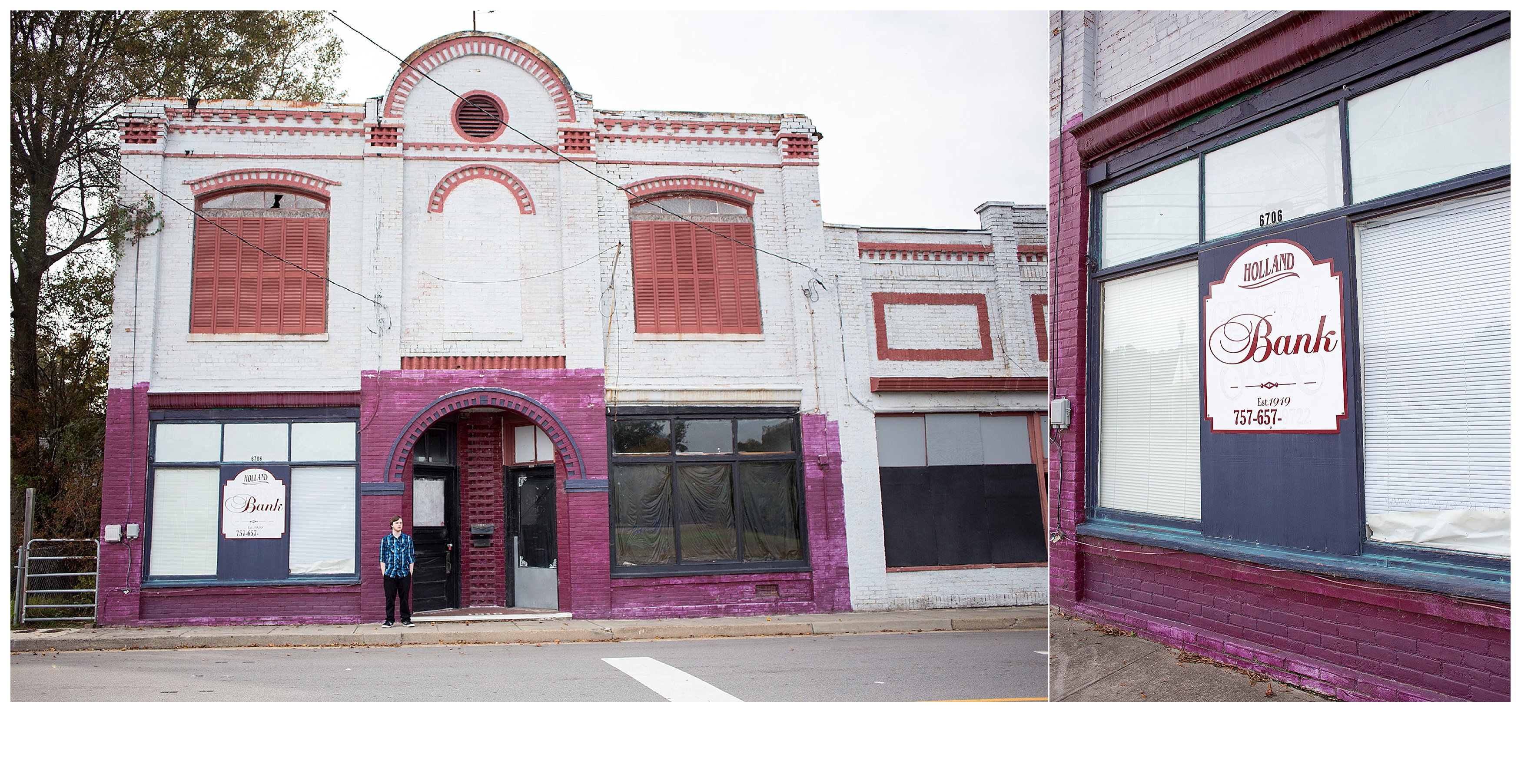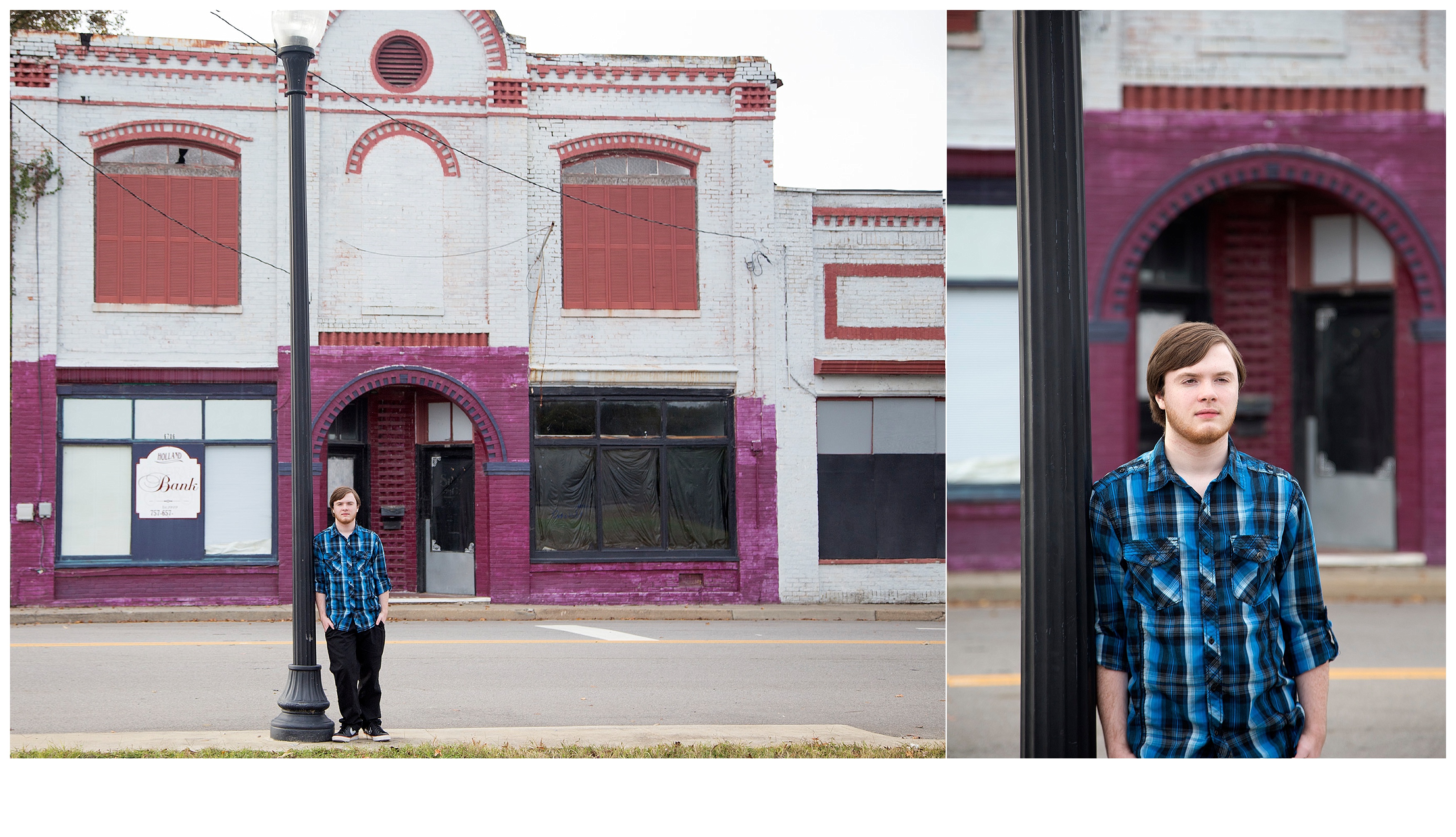 Like that colorful background?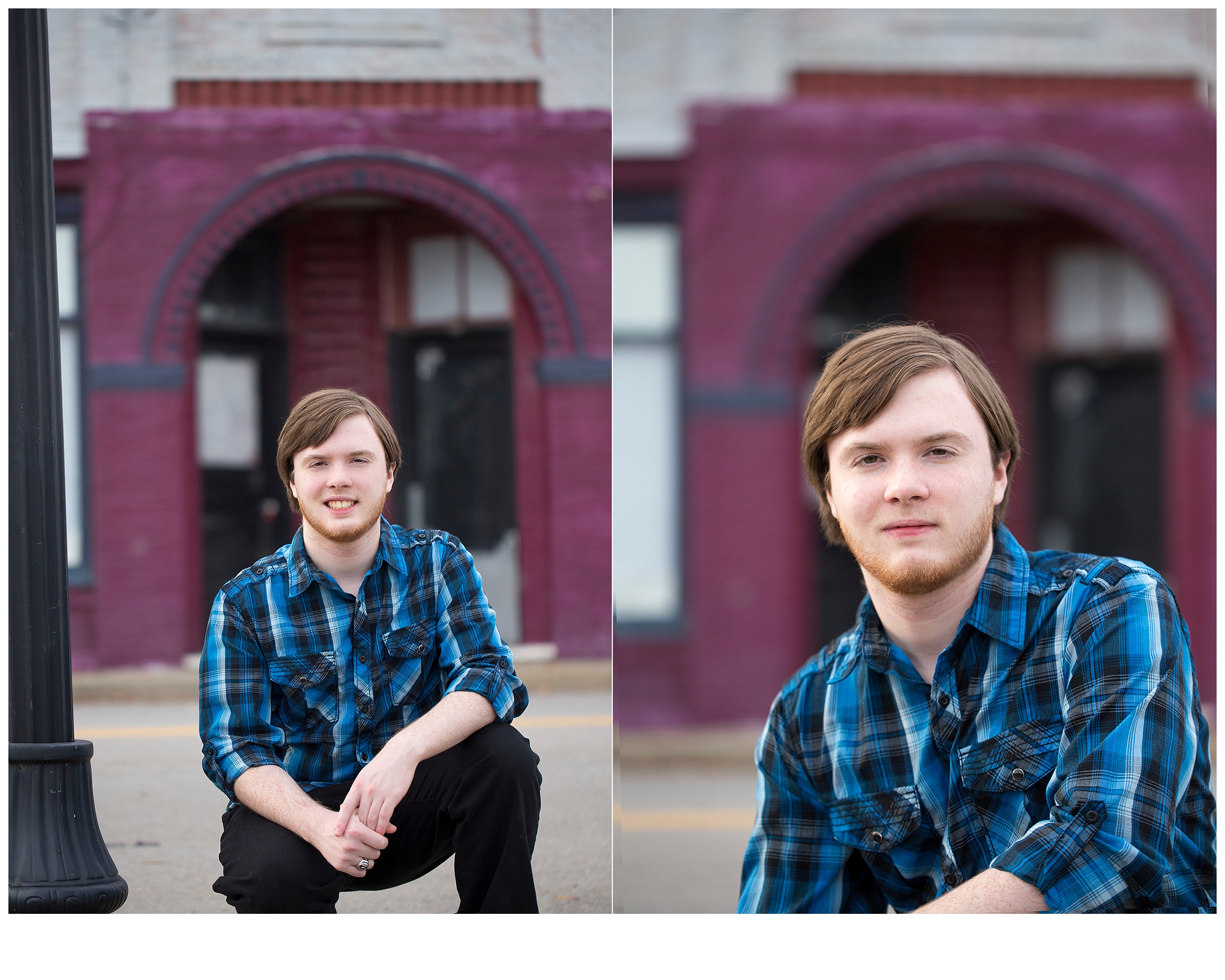 Nicholas' grandfather's barber shop! Check out the reflection of his parents in the right window! I love to include parents in senior sessions in some capacity. After all, they played an important part in their school years!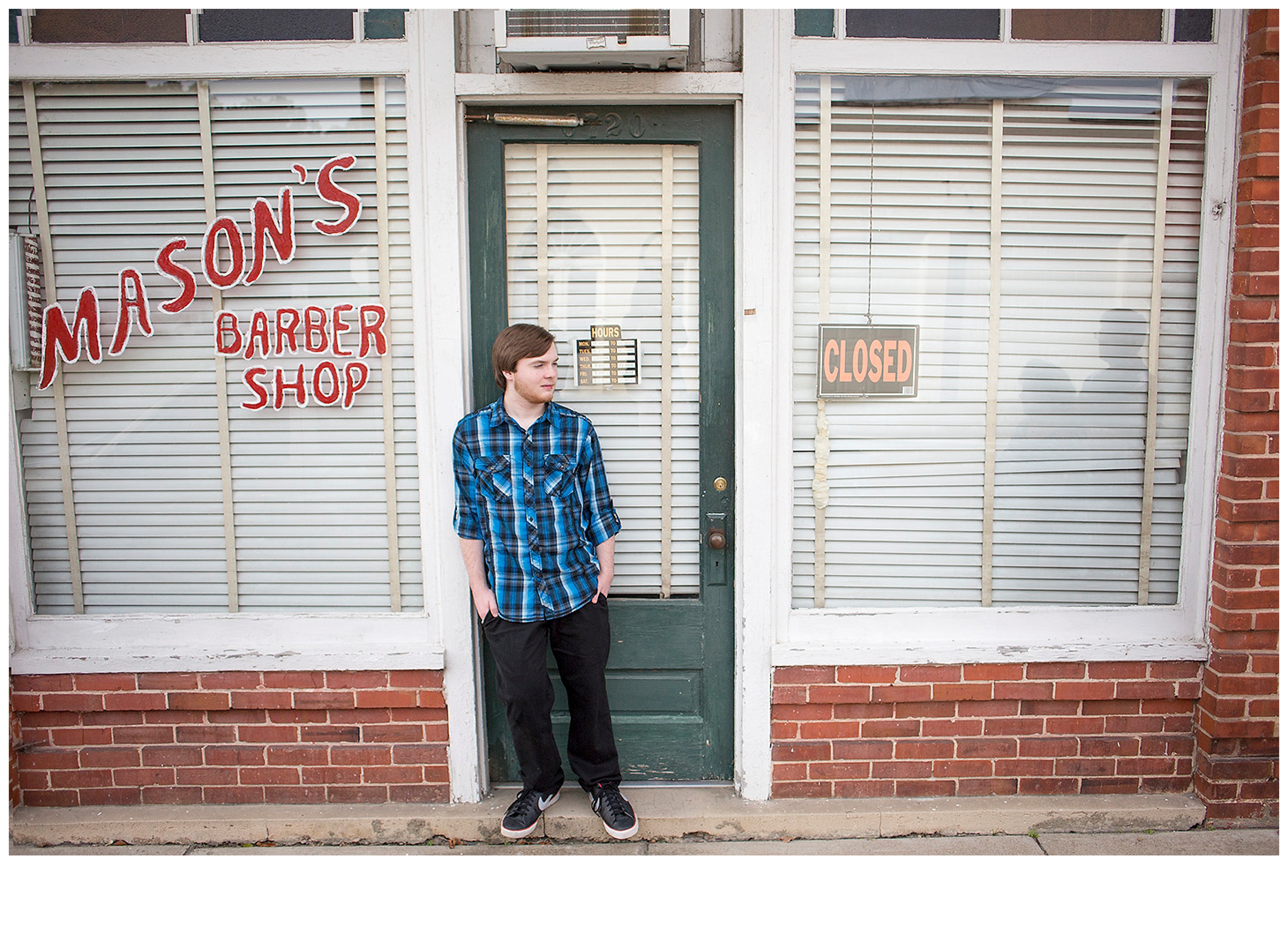 And here we have three generations of Lankfords!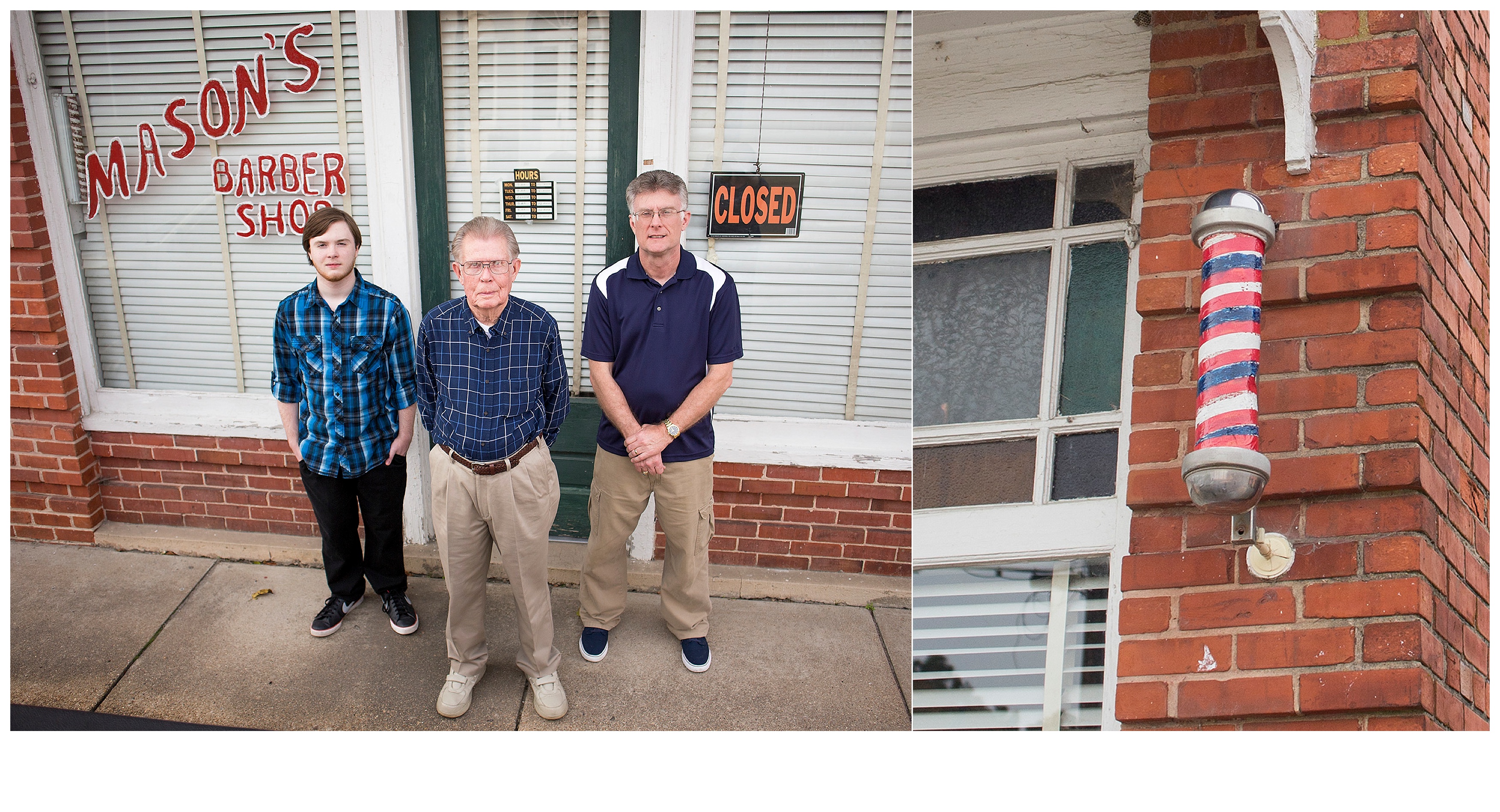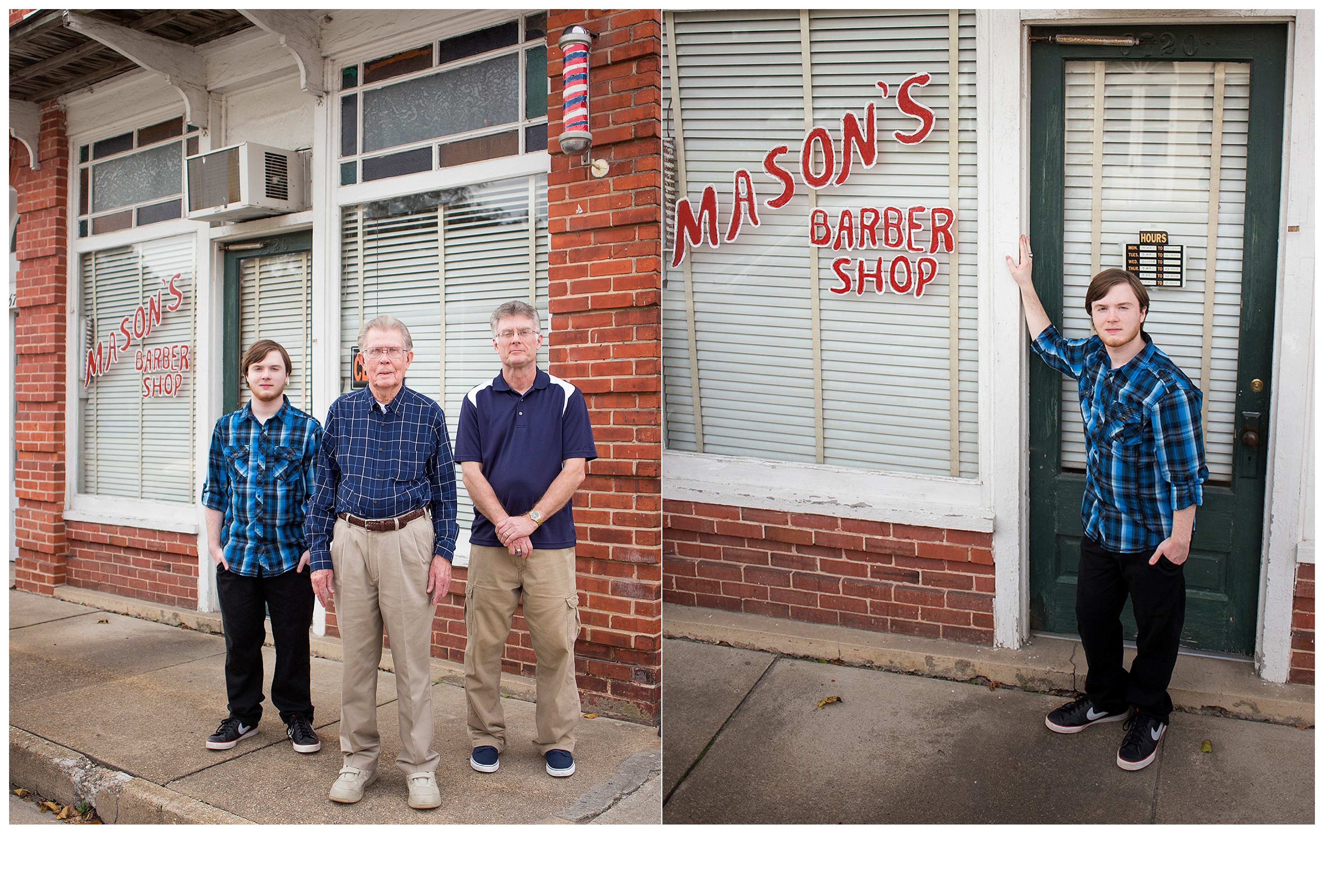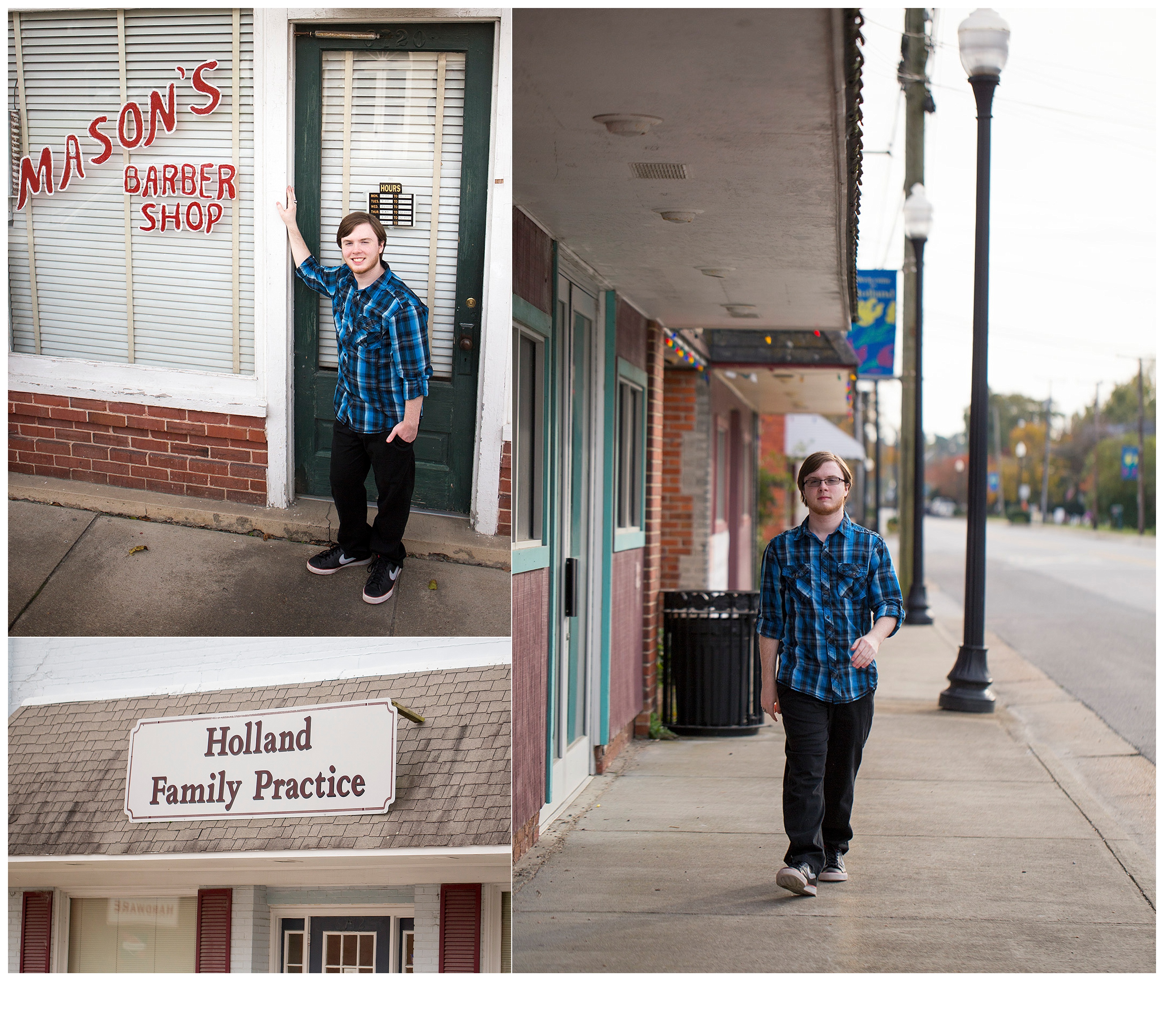 You never know what could come rolling by! Here we have fresh picked and bailed cotton probably on the way to the Suffolk Cotton Gin just up the street!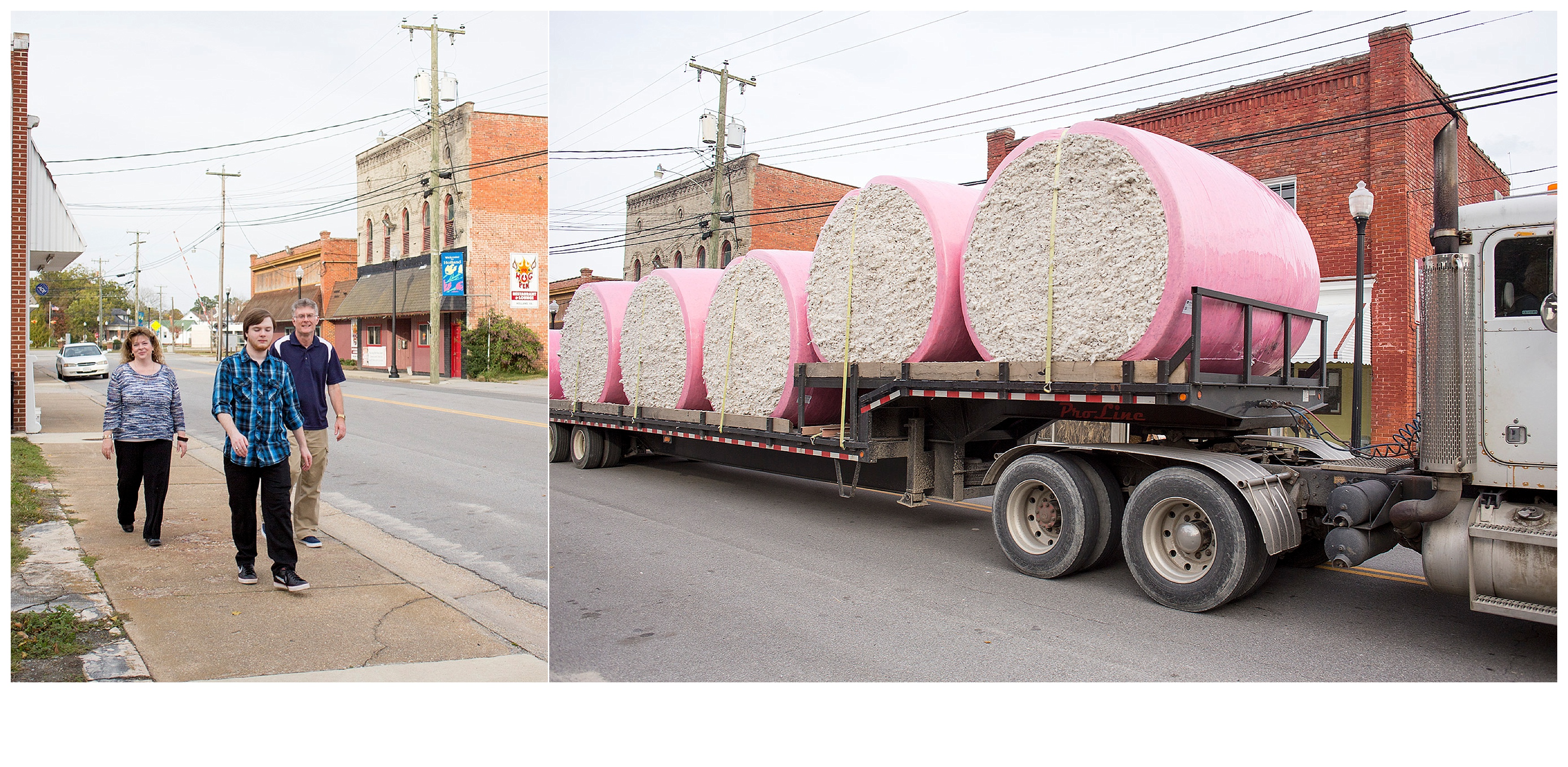 Next stop was the Suffolk Seaboard Station Railroad Museum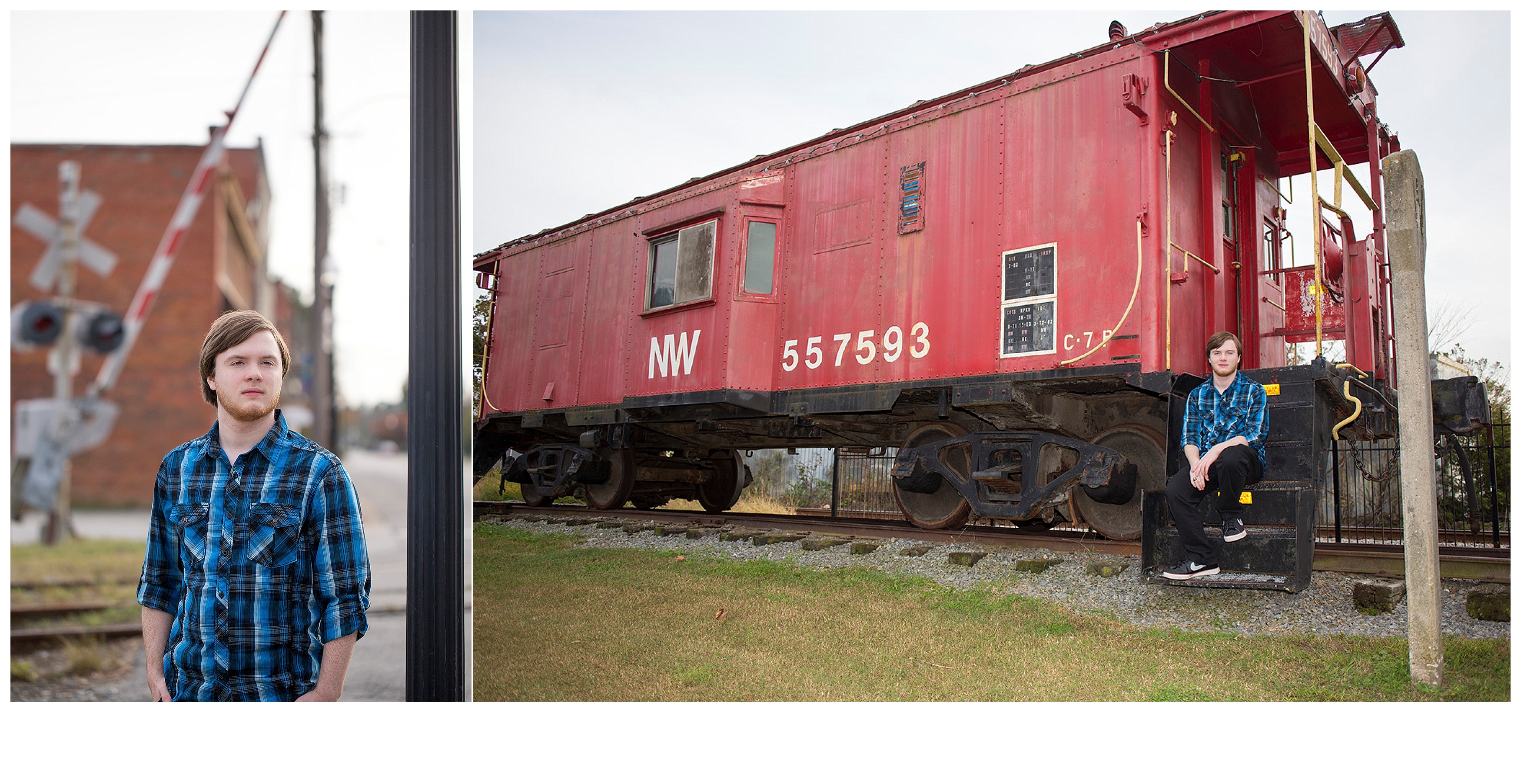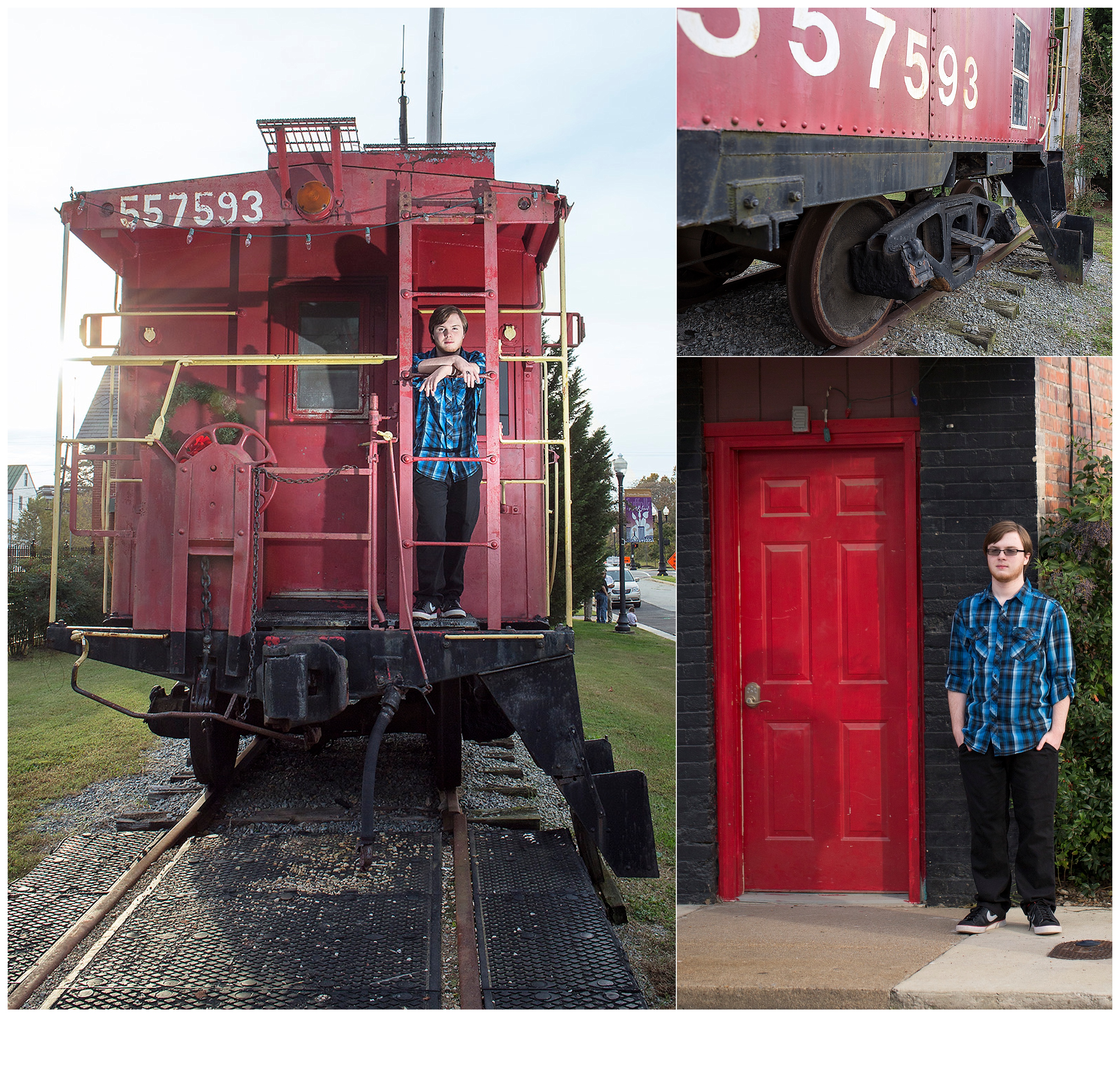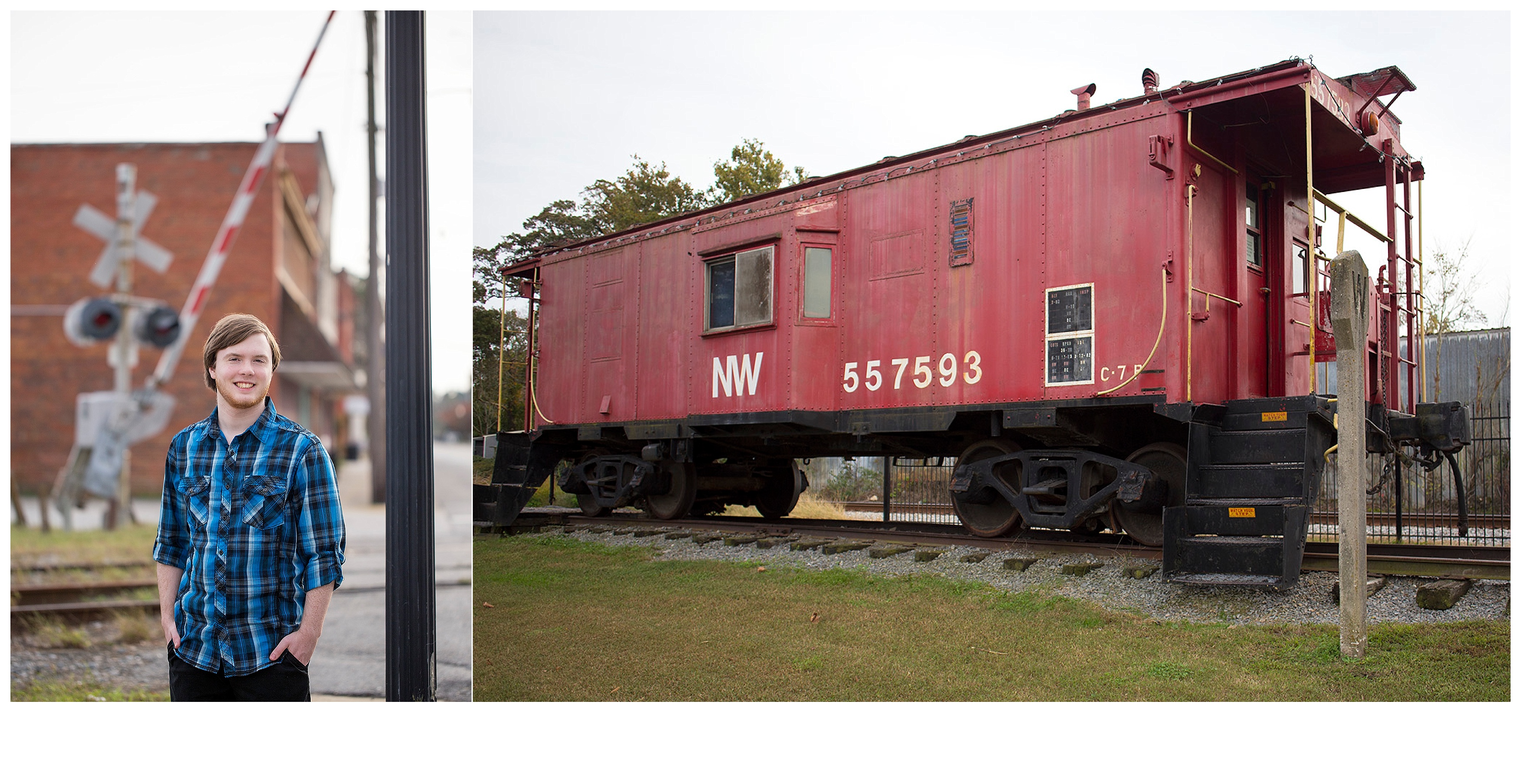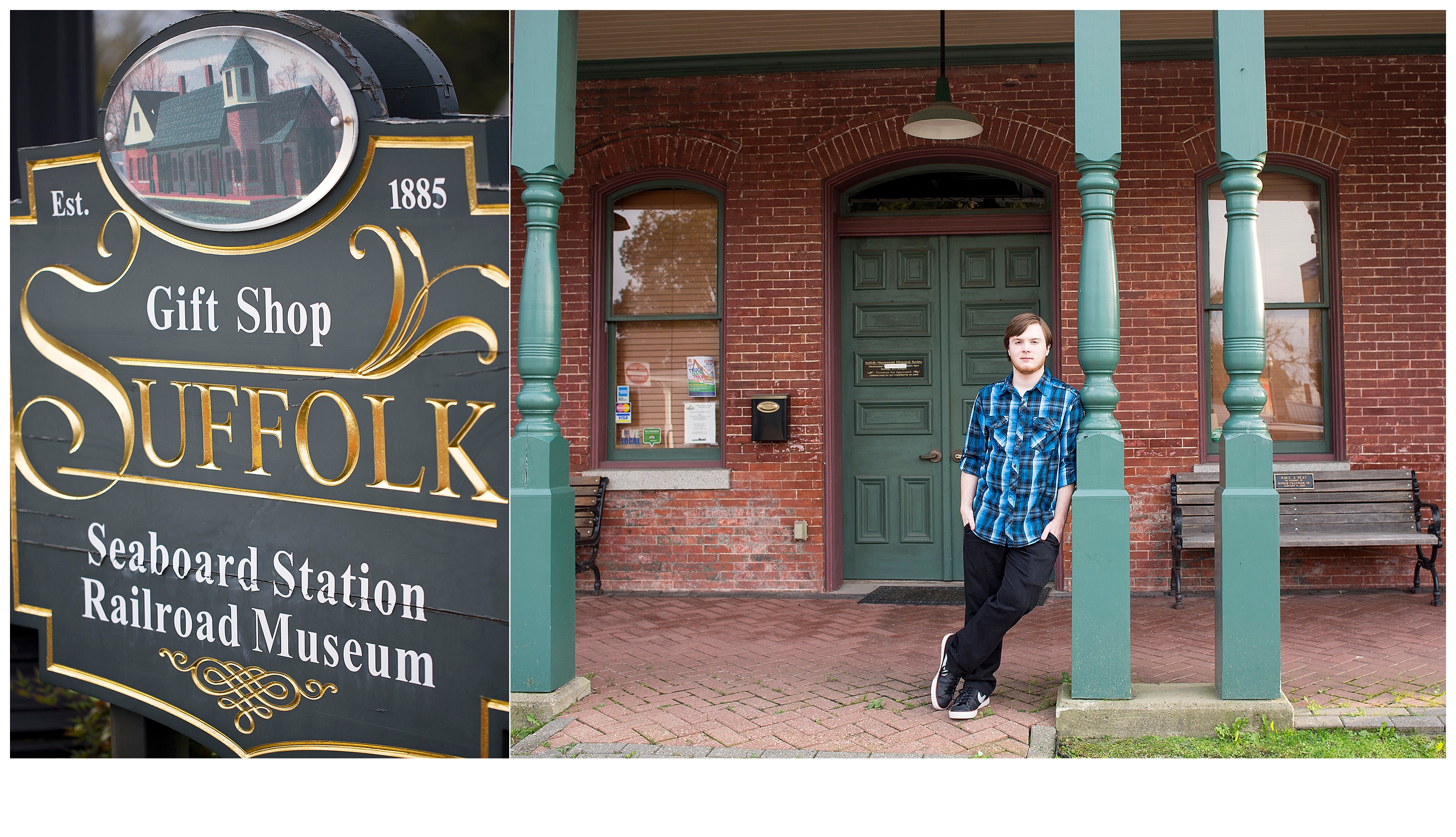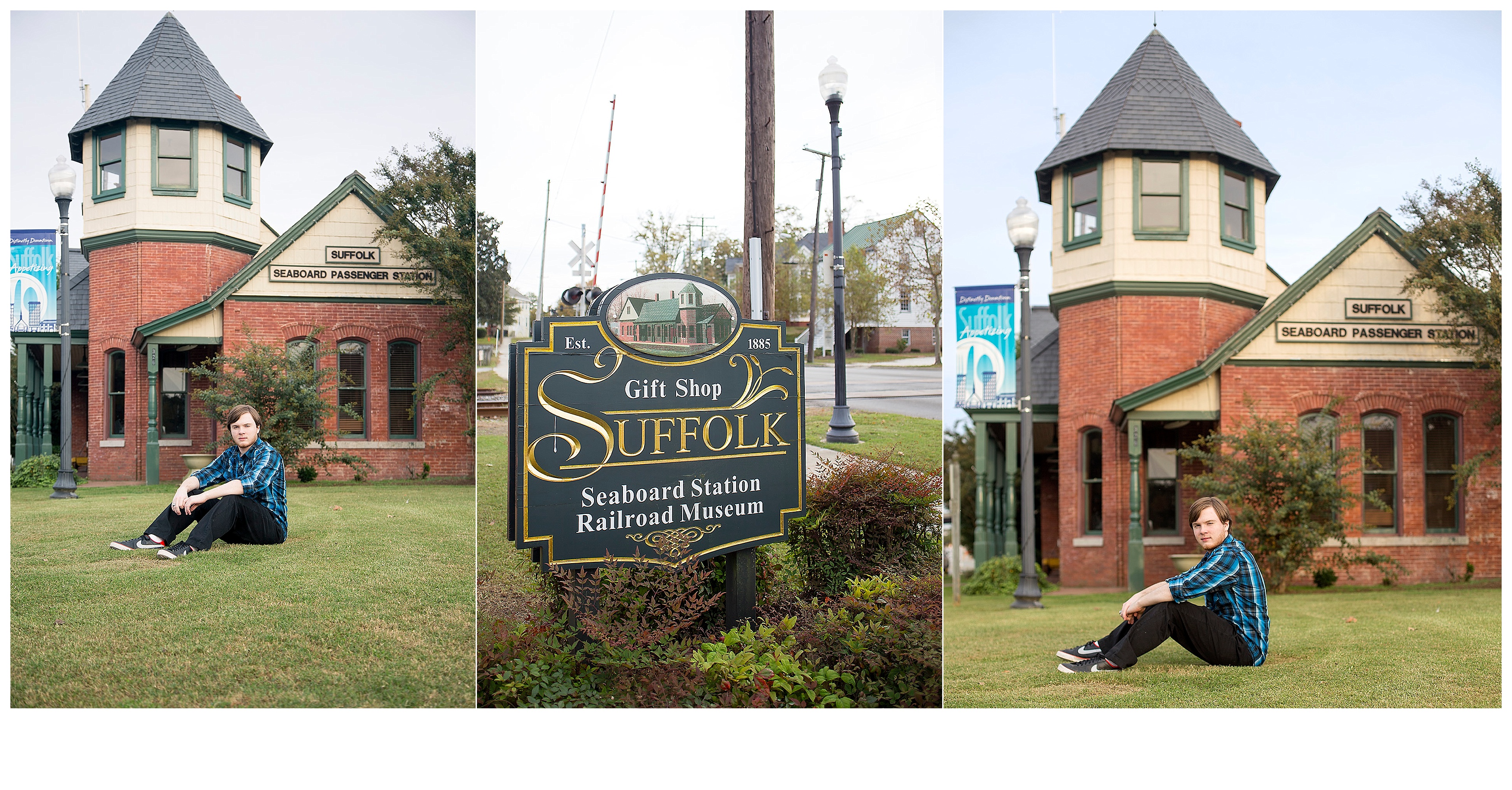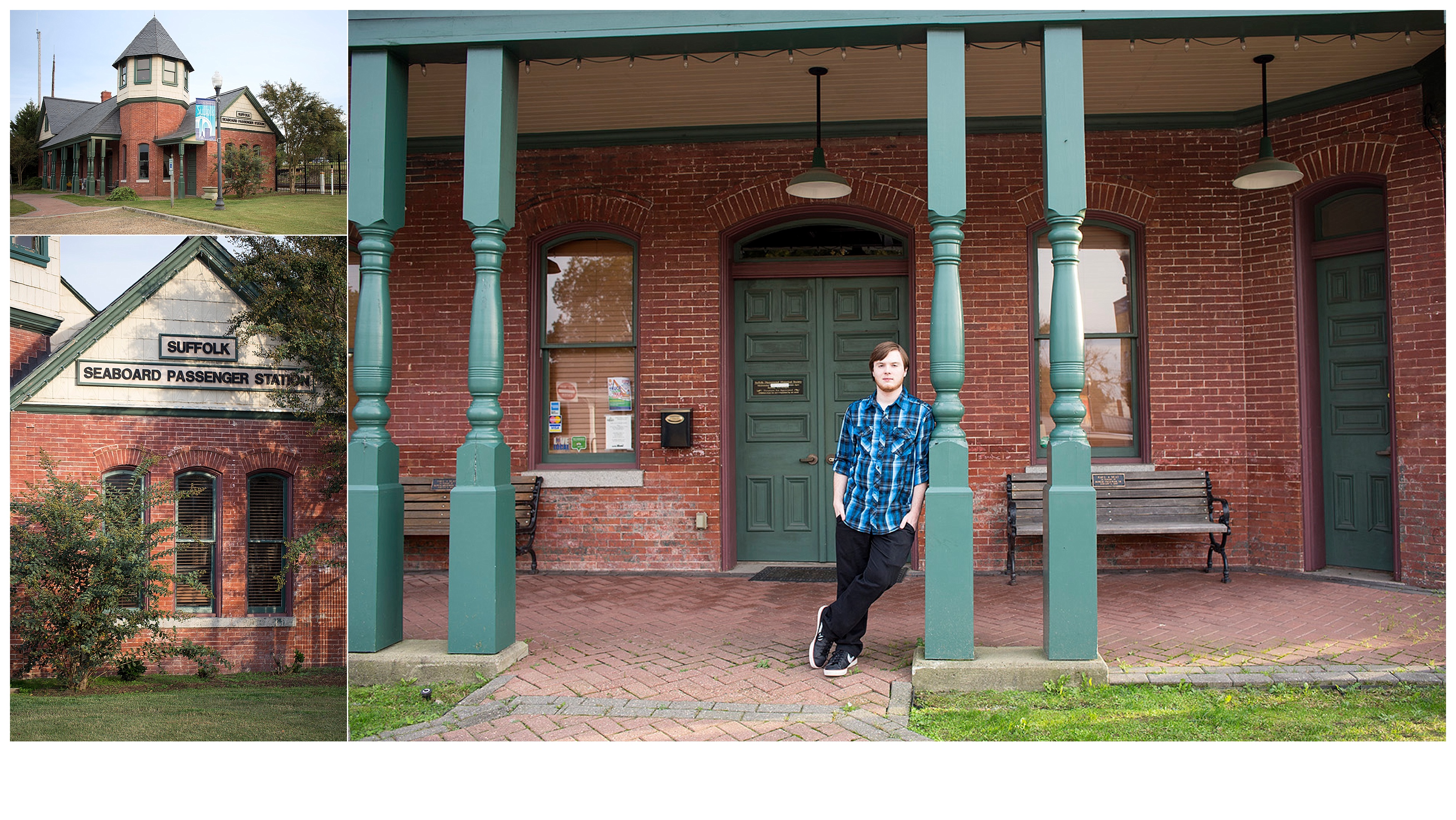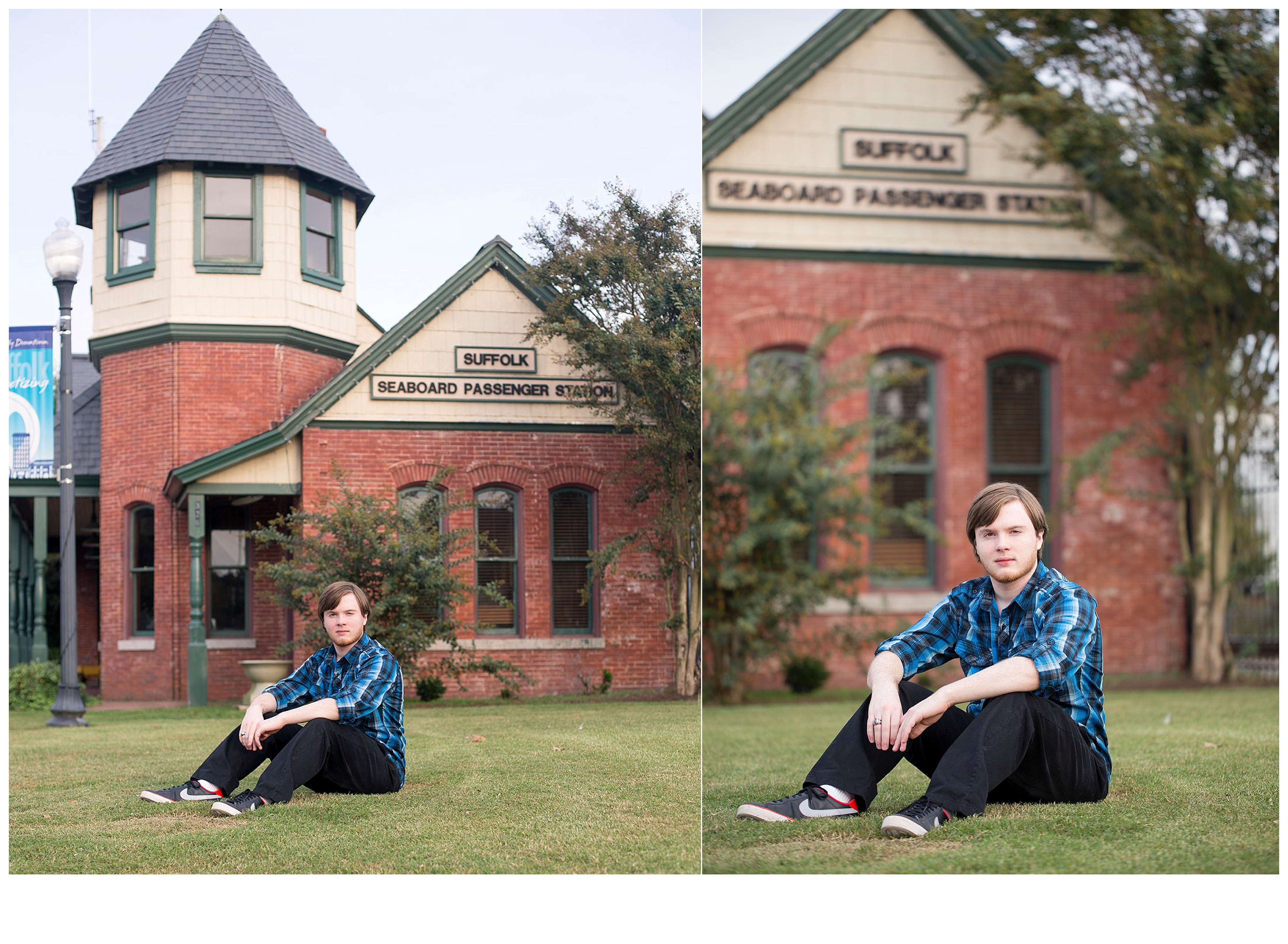 Our last stop was to visit Mr. Peanut at the Suffolk Visitor Center.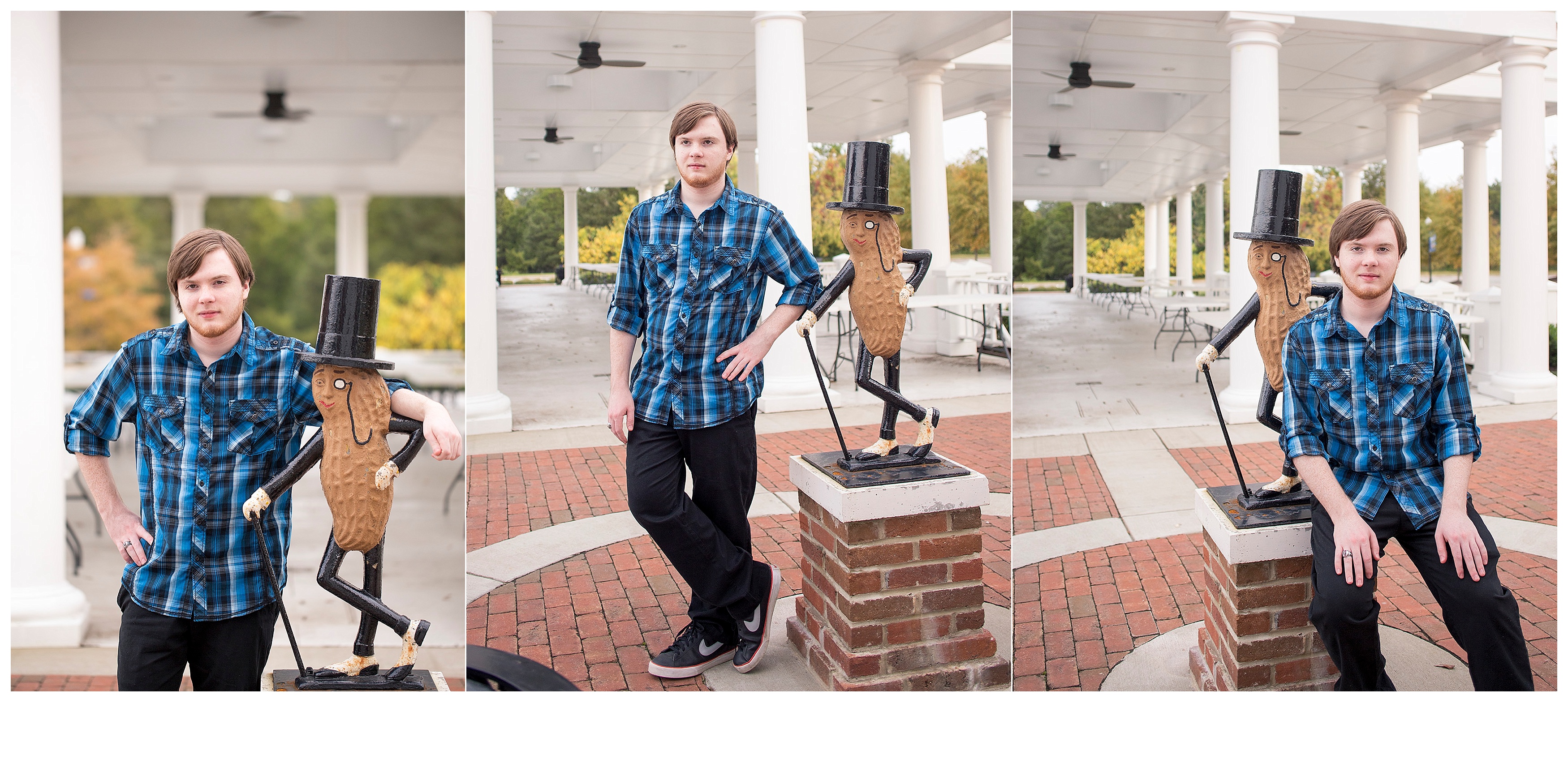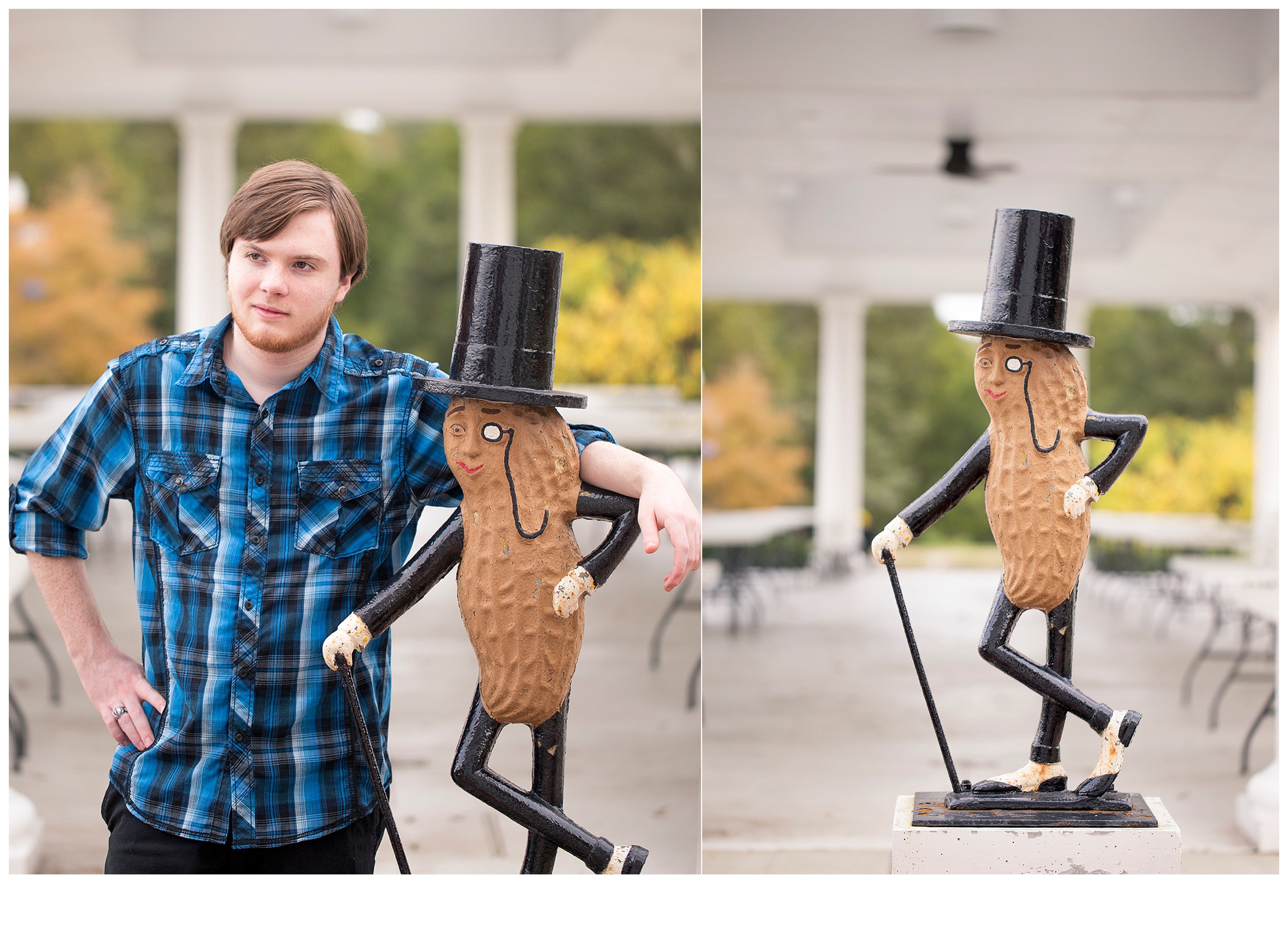 Contact us to book your next portrait or wedding session.