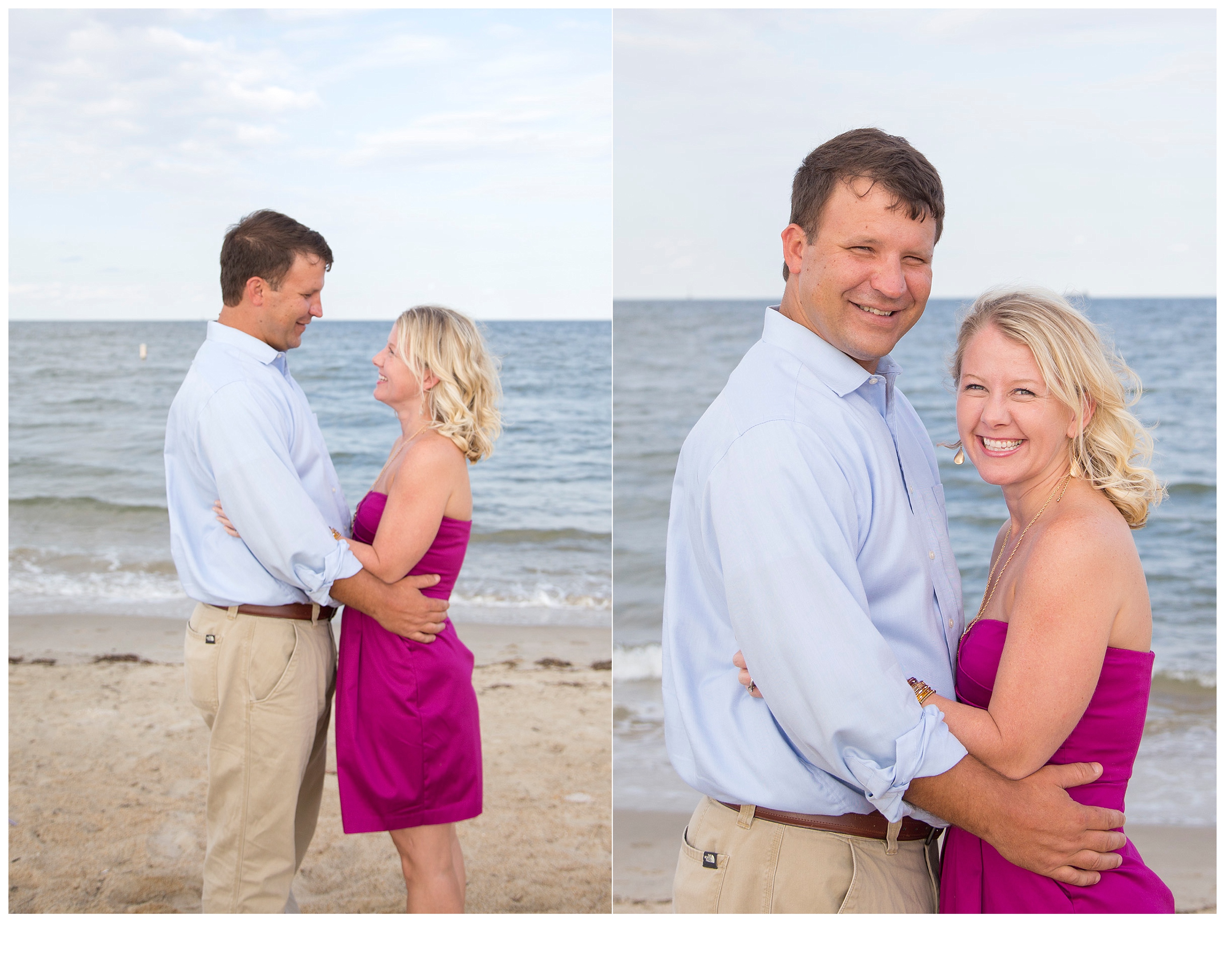 It was a perfect day for Suzy and Ty's engagement session at Fort Monroe.  When Suzy called me up to talk about her wedding photos and package, she wasn't interested in engagement photos. I am so glad she changed her mind and brought along puppy, Remington! I love photo sessions that include animals and beaches! We met at Fort Monroe on the beach where he proposed. This lovely couple's wedding will take place February 2015!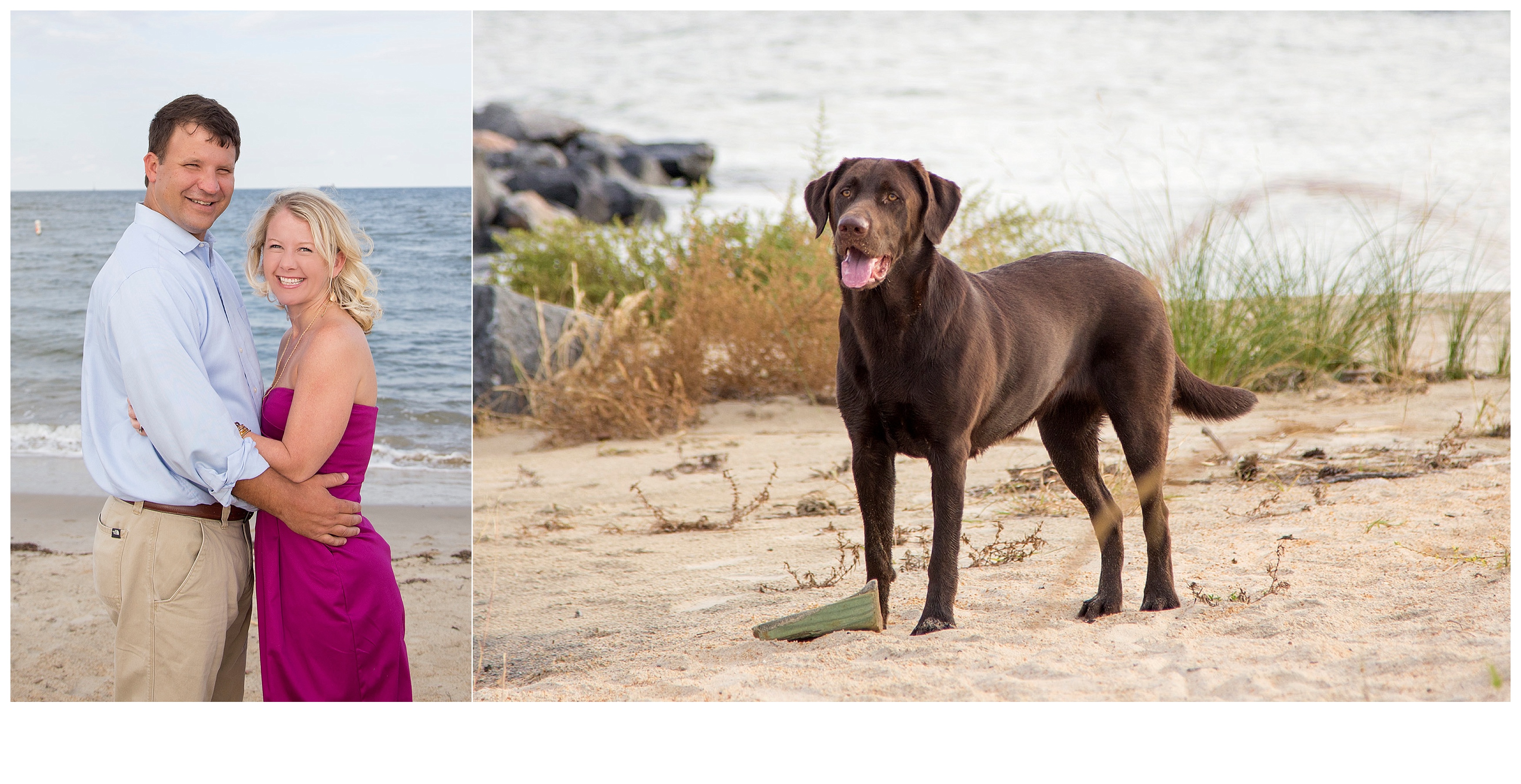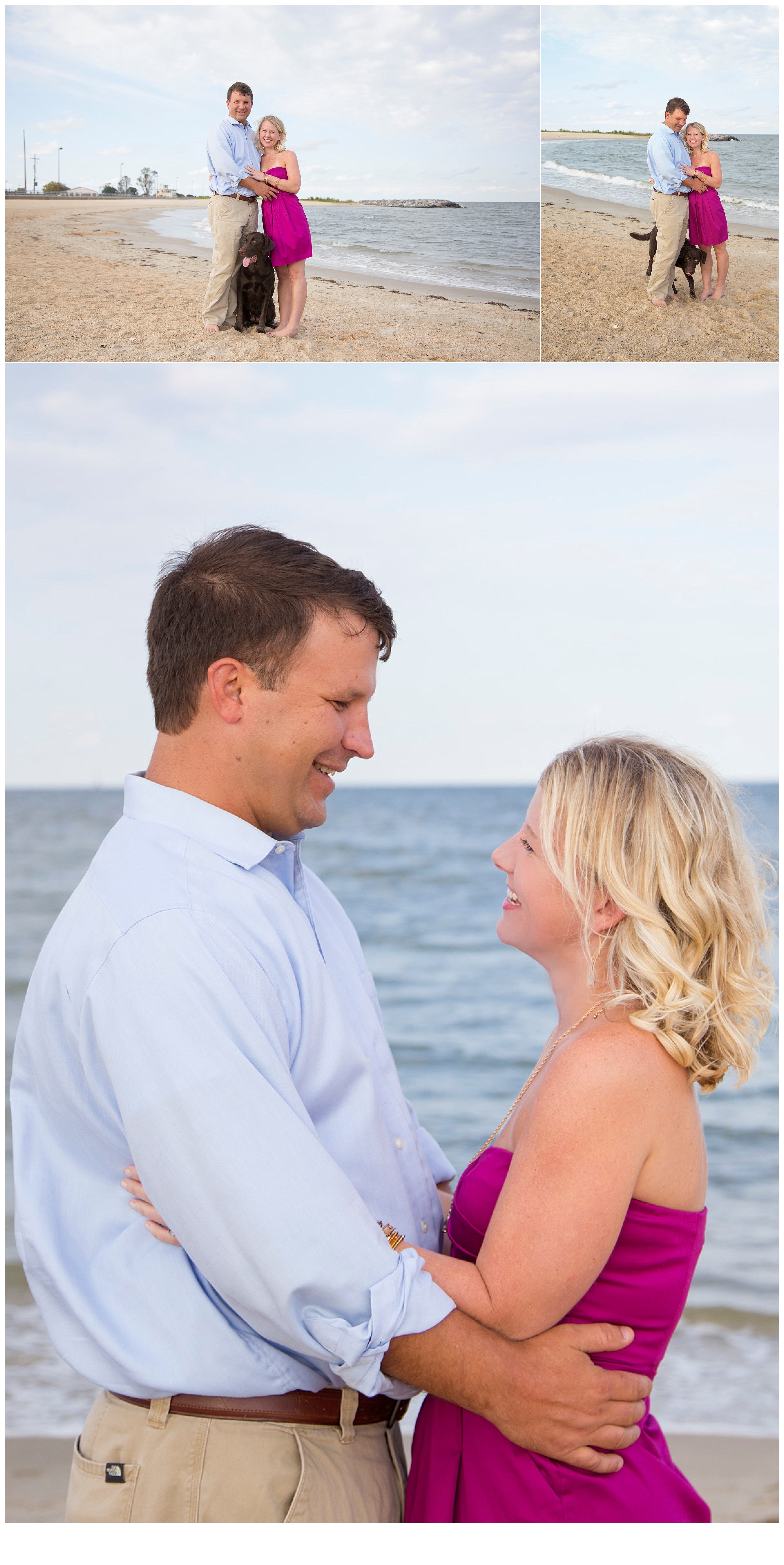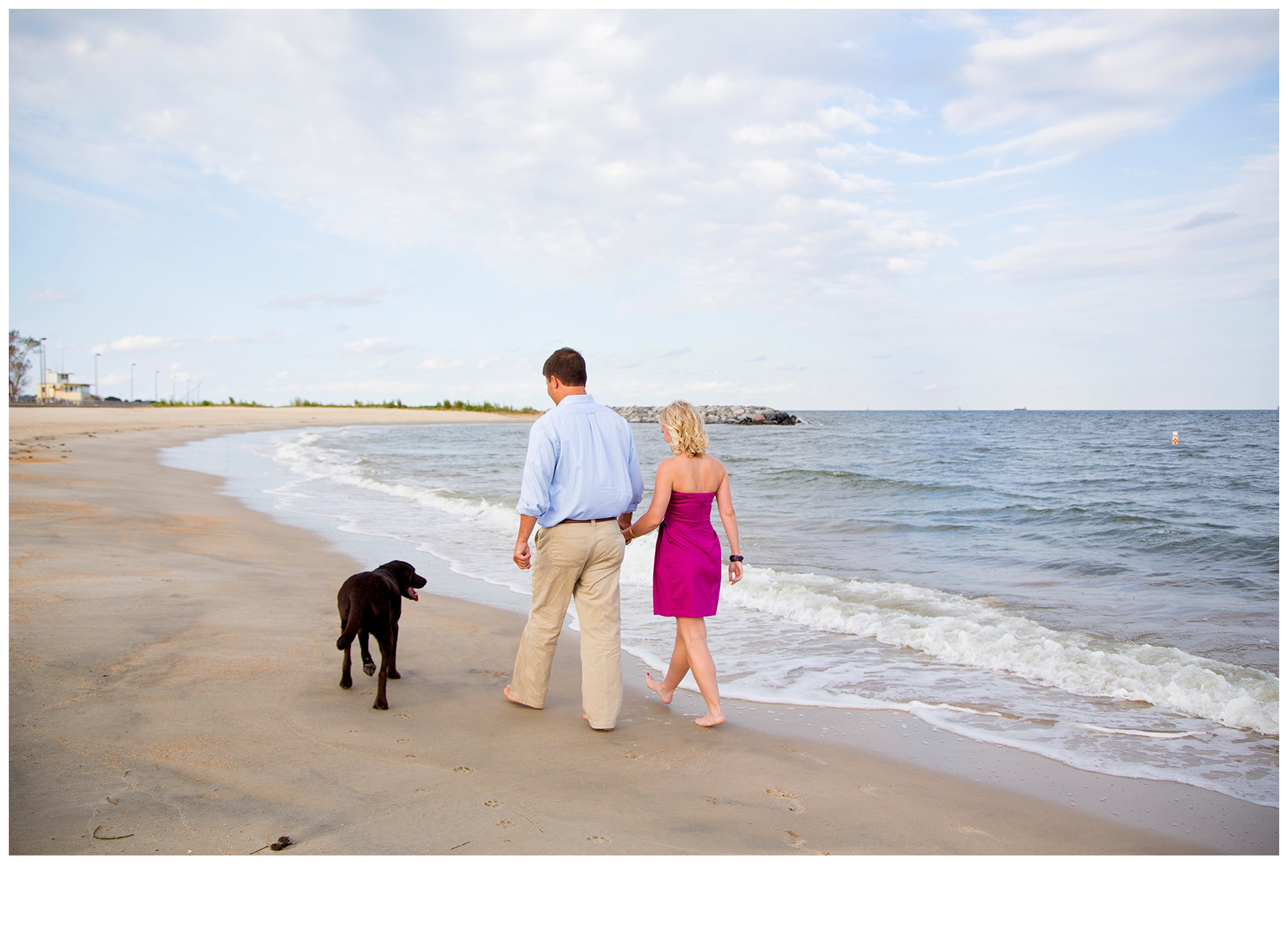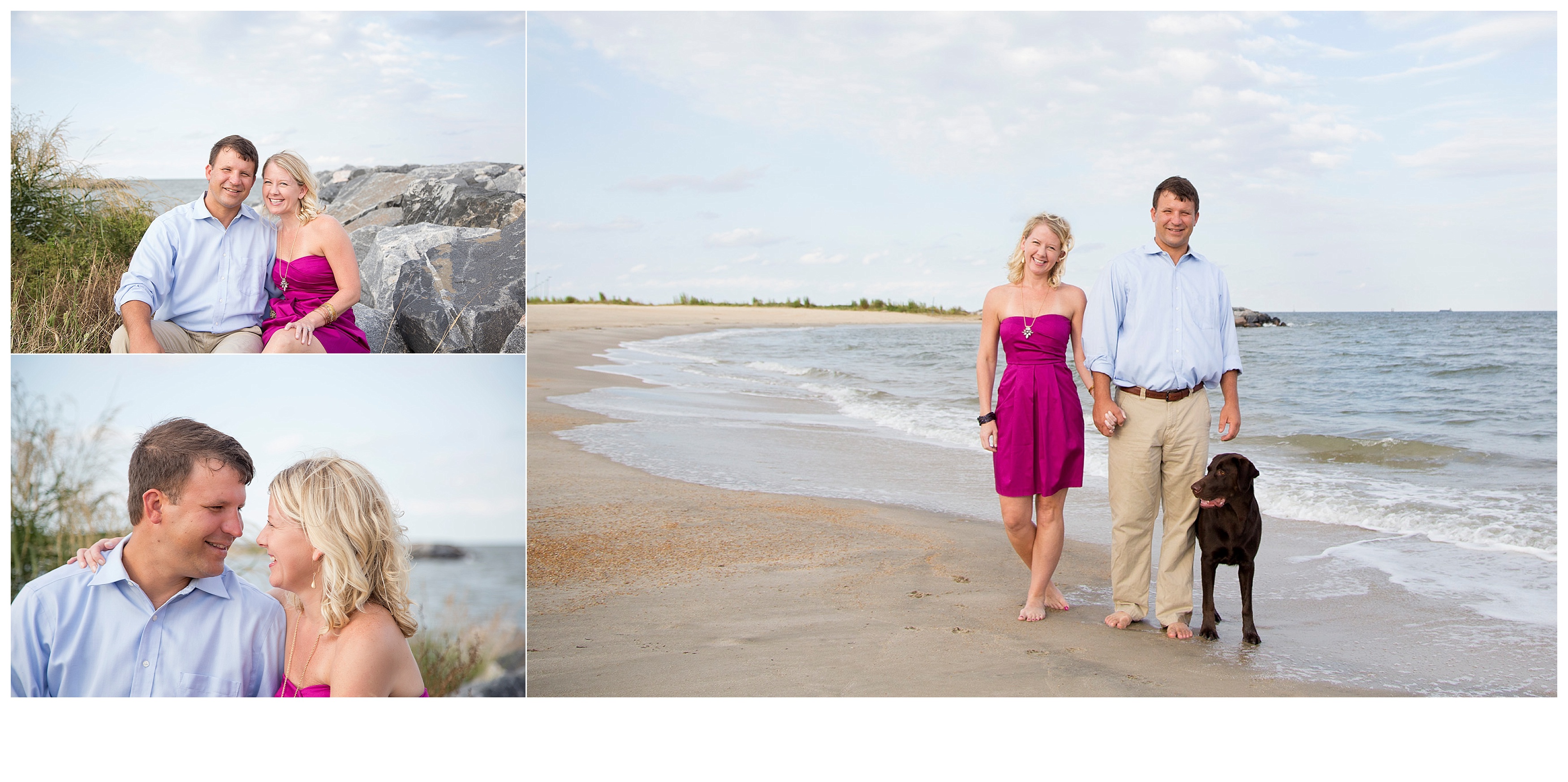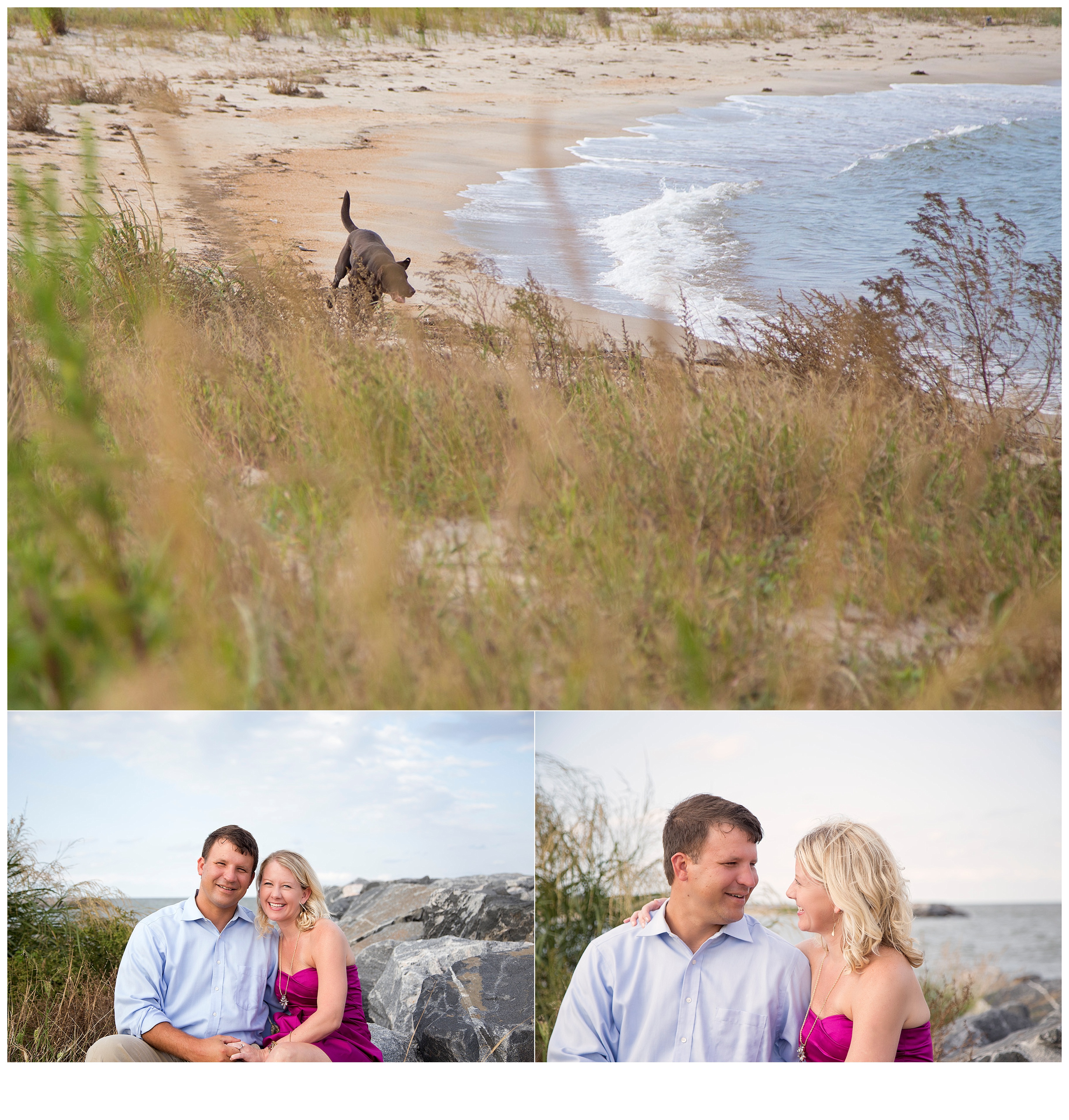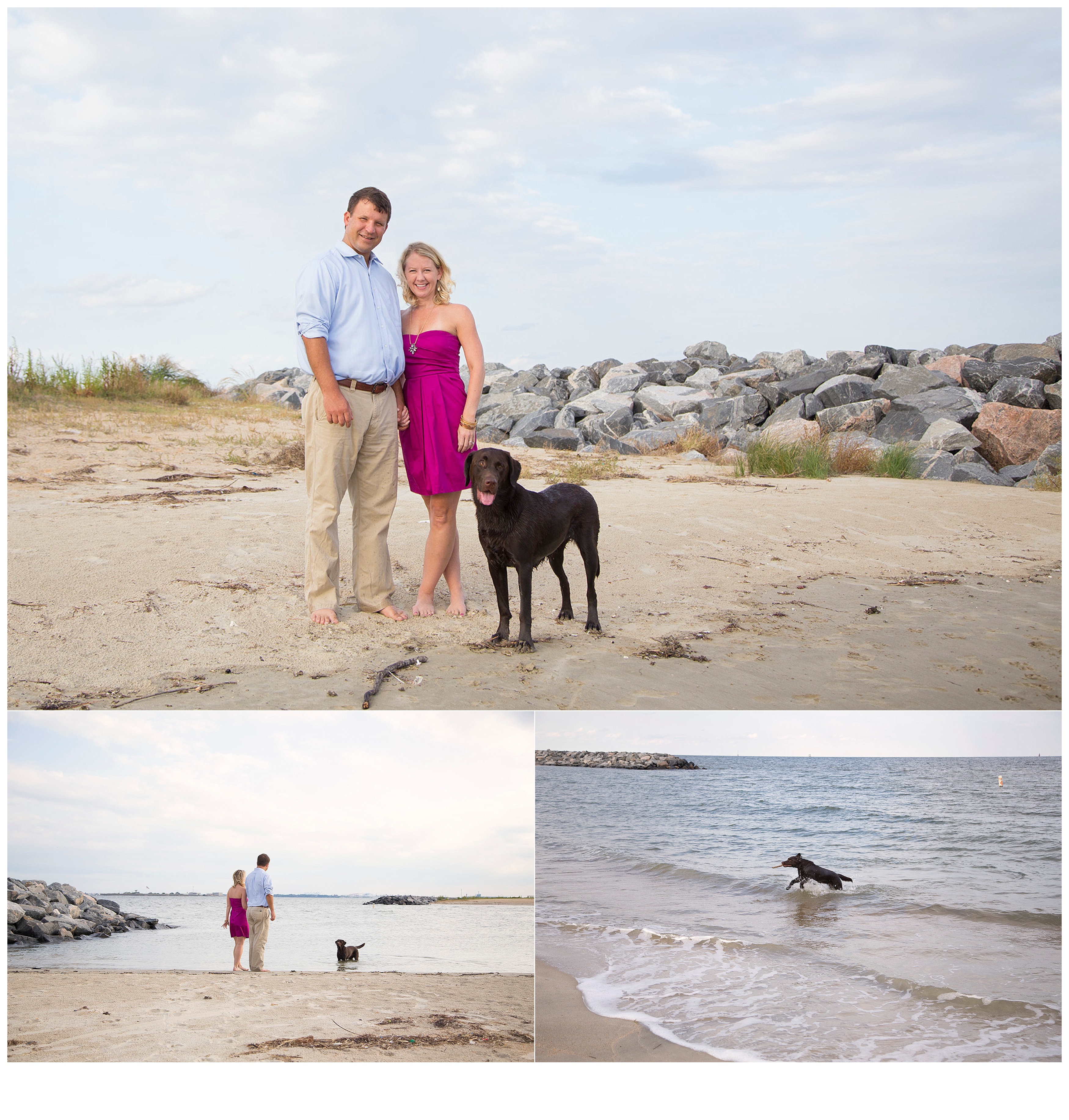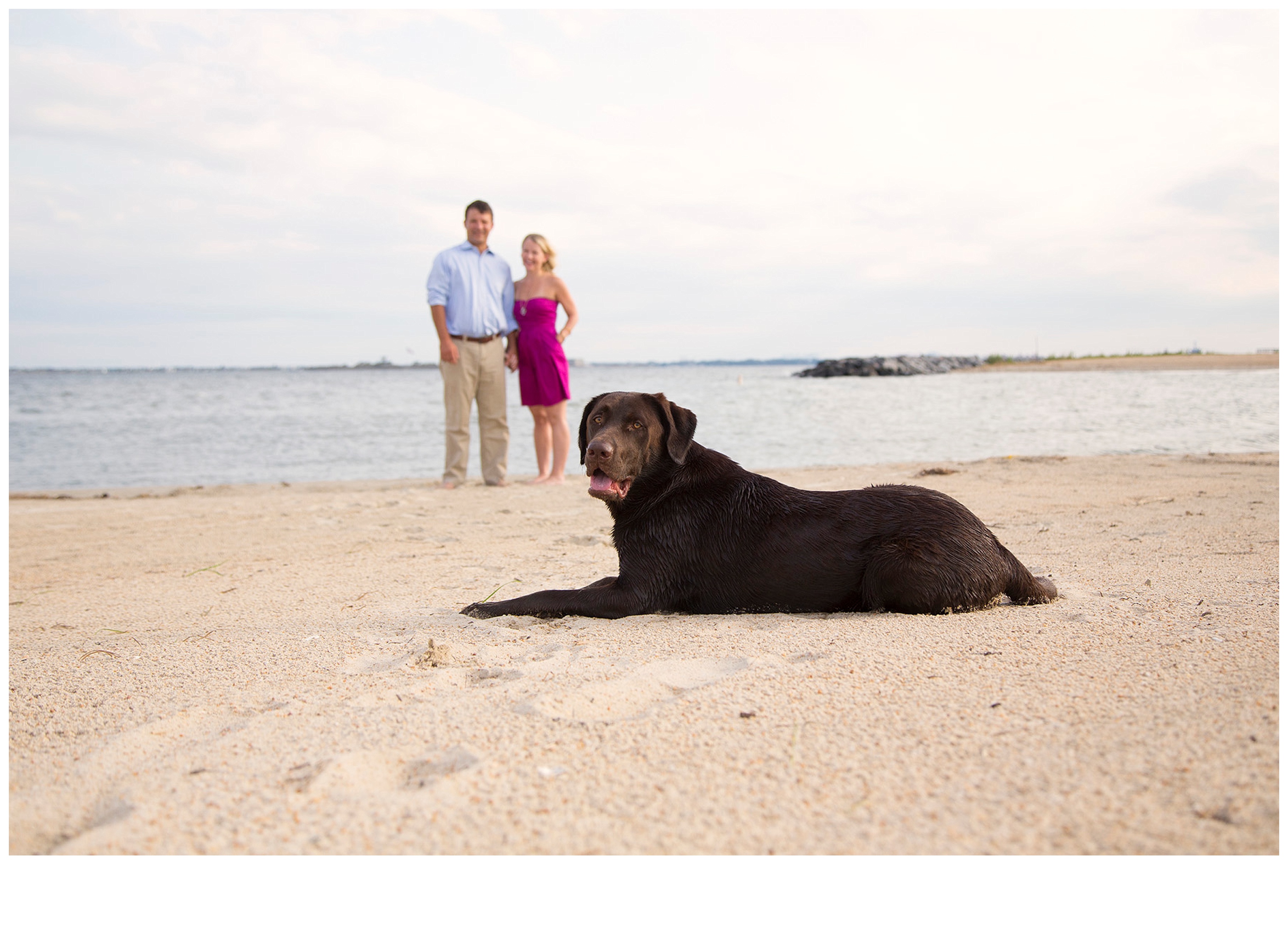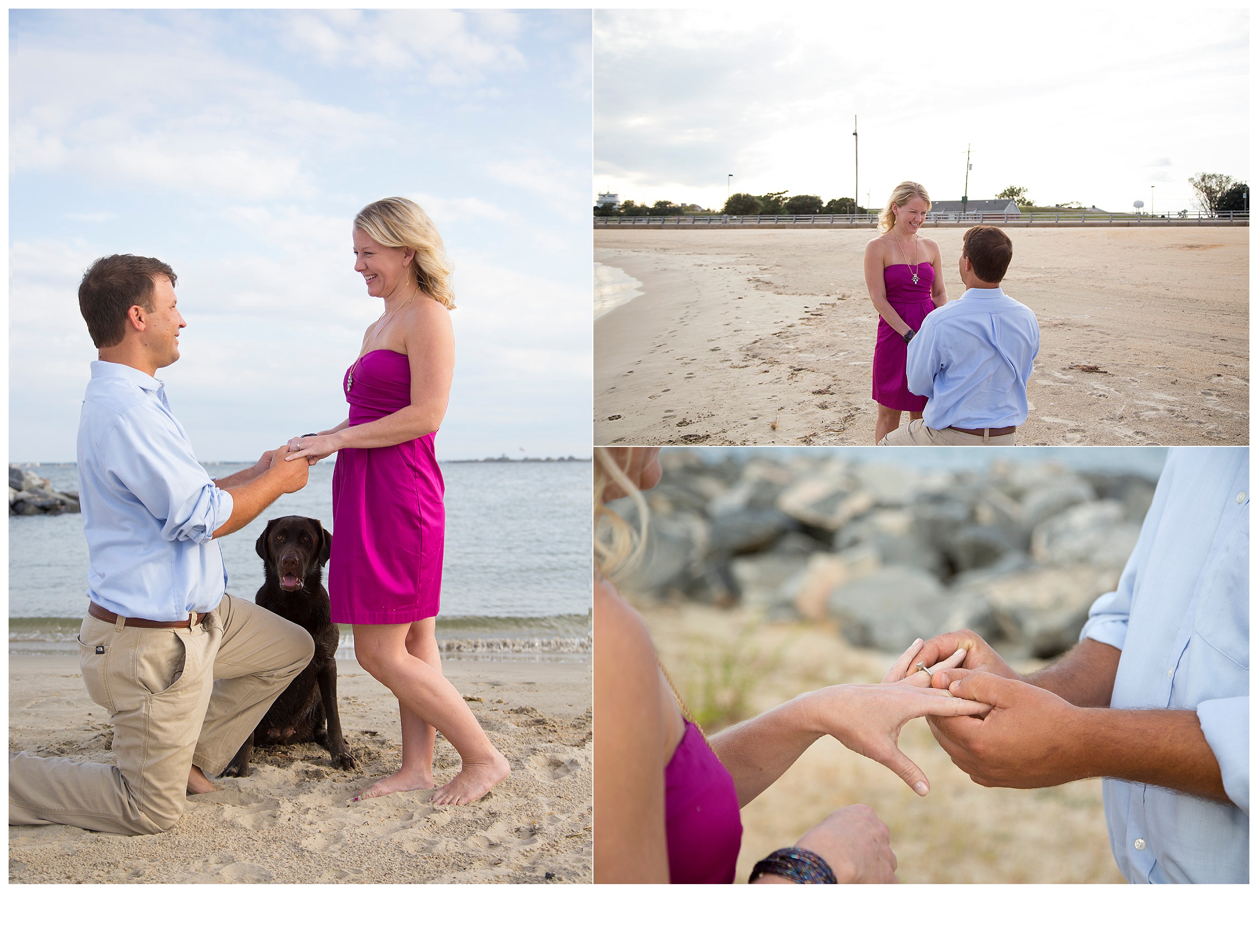 Gorgeous ring!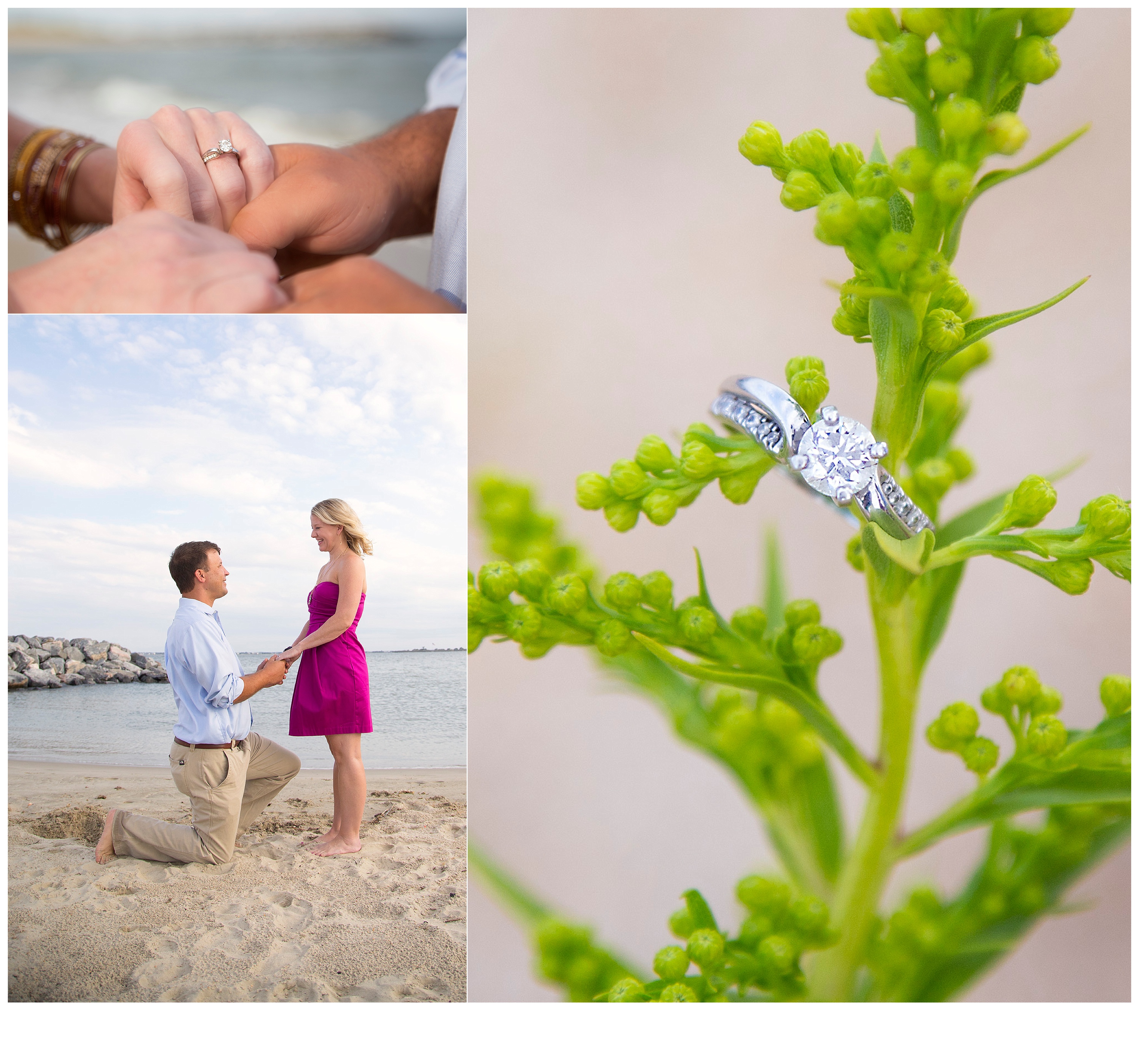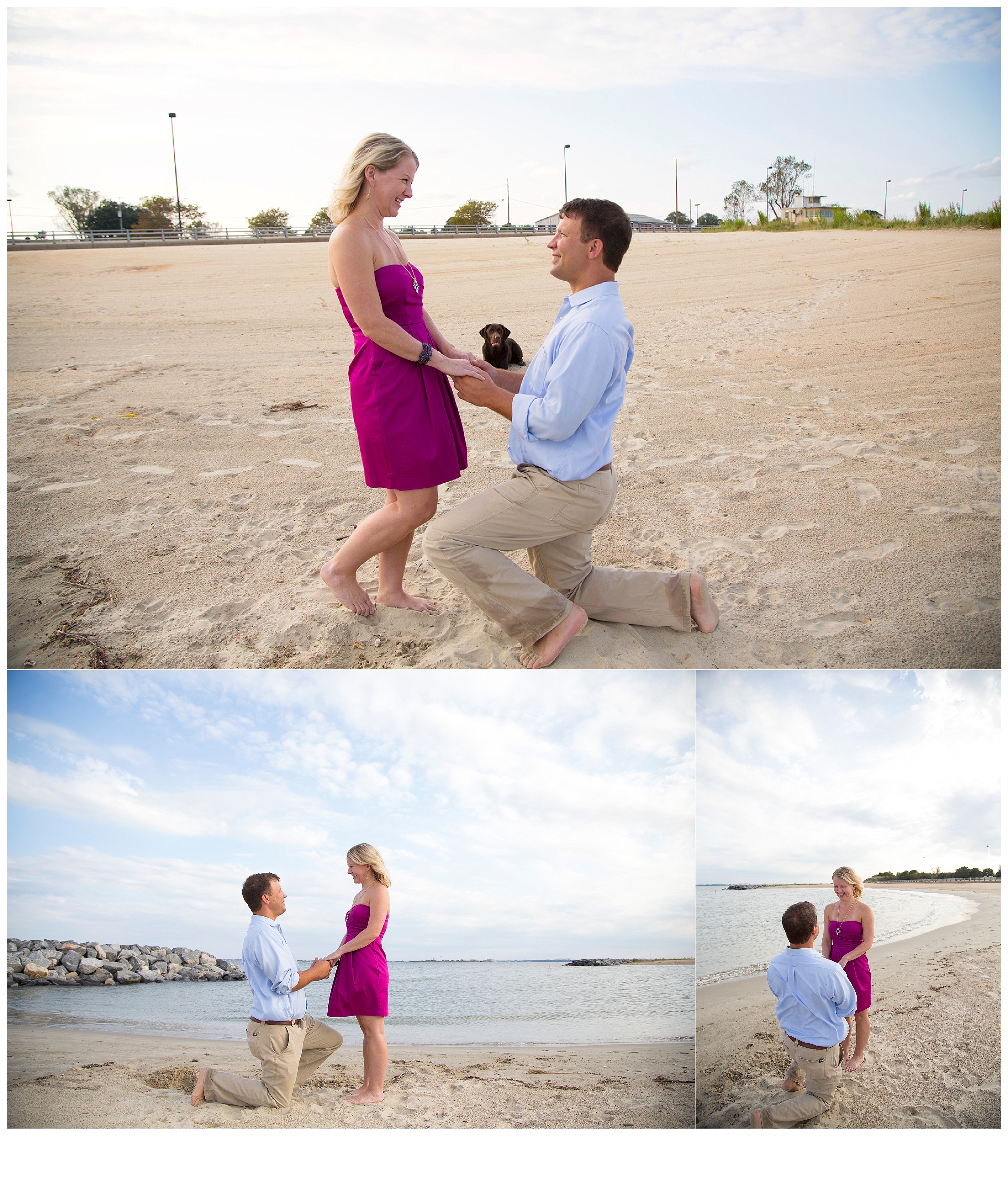 She is so adorable and I love the color of her dress!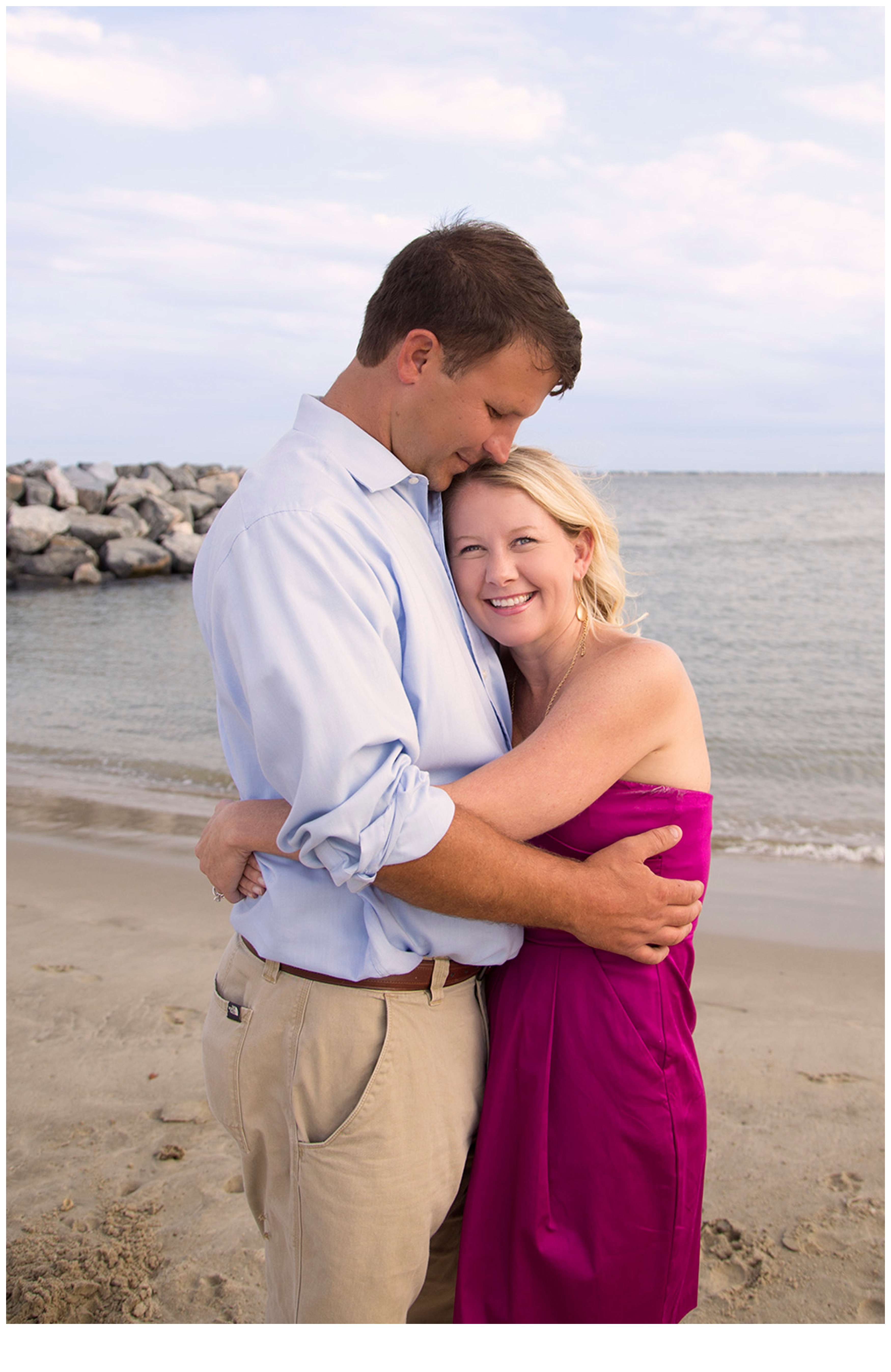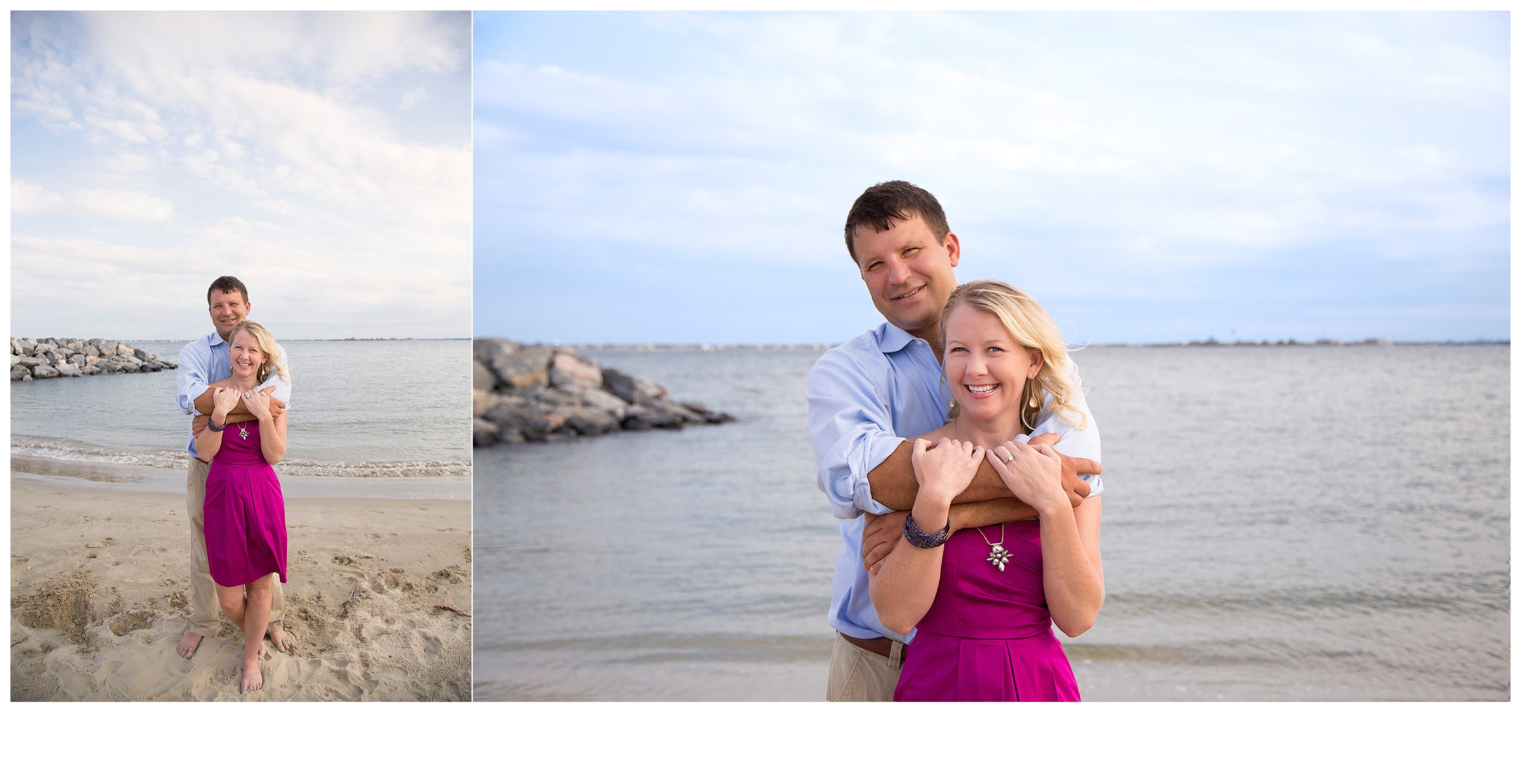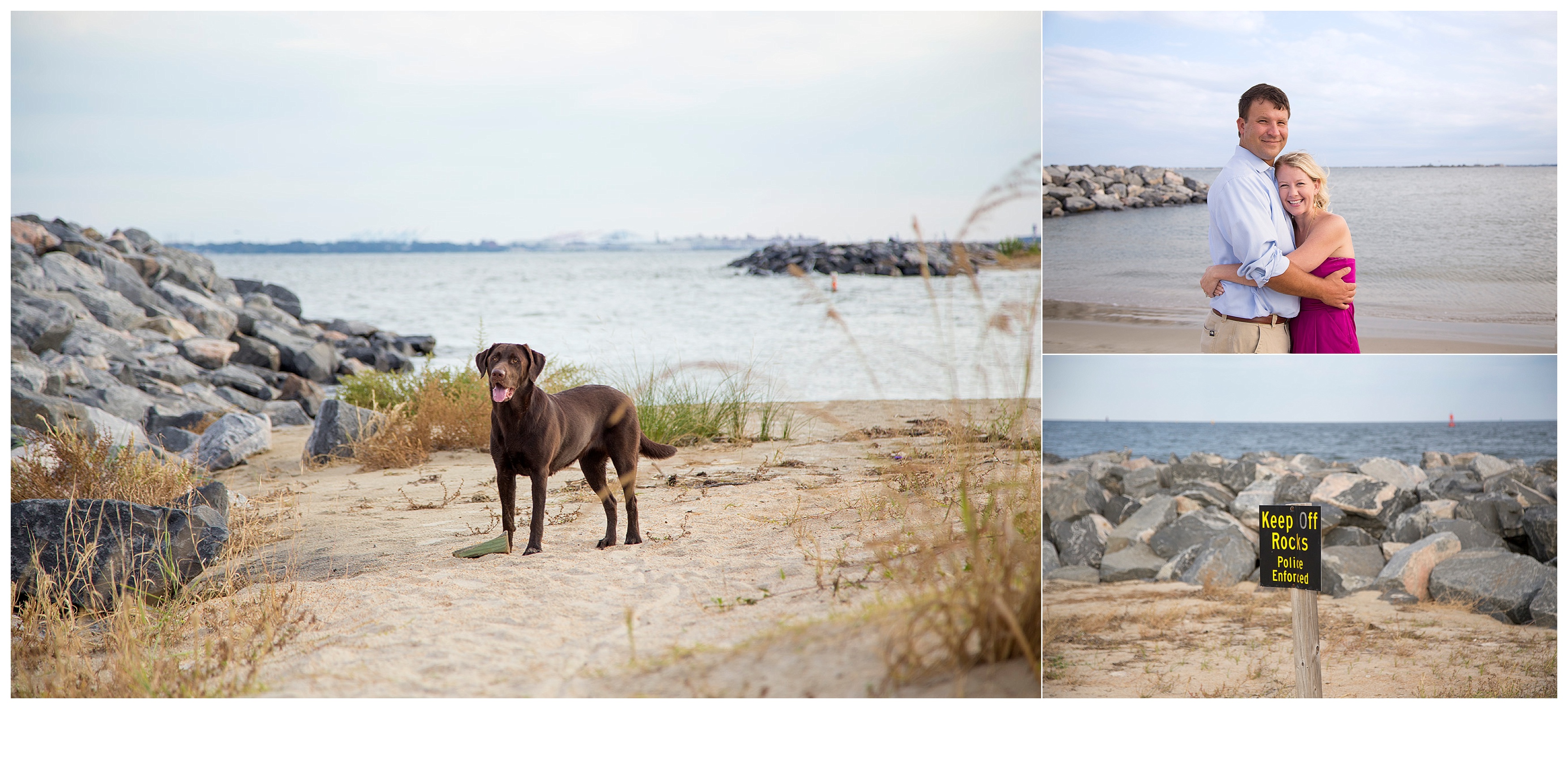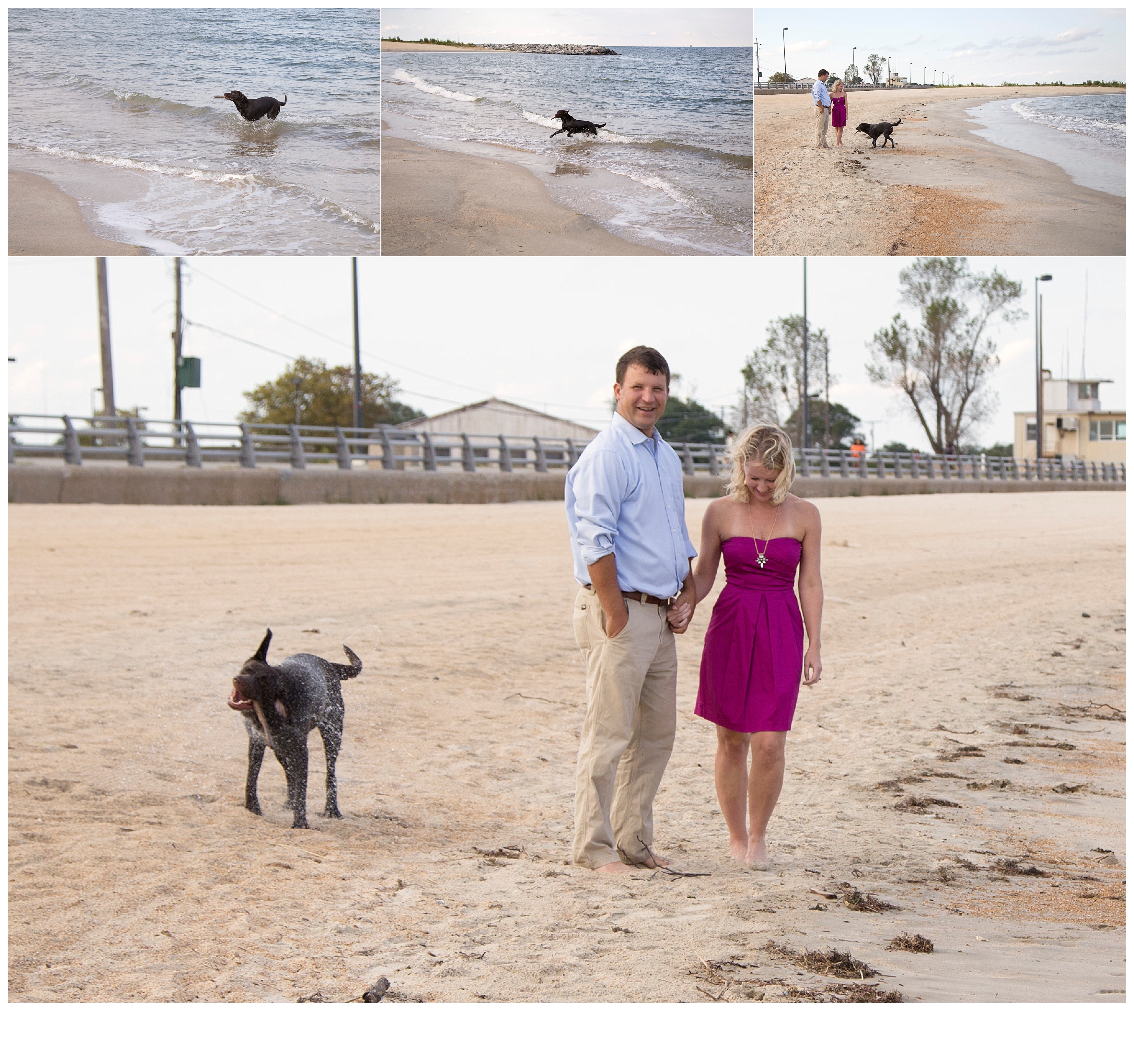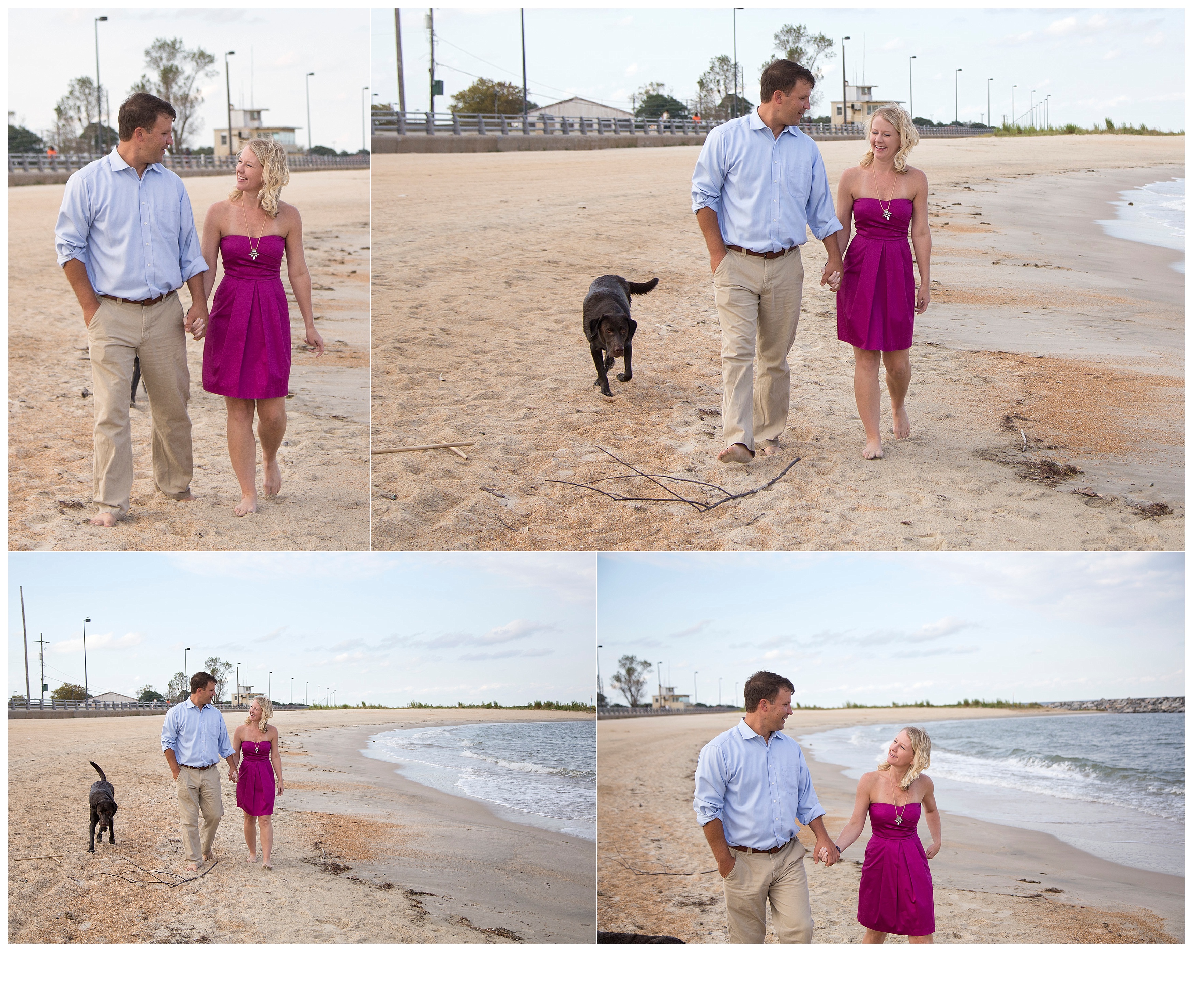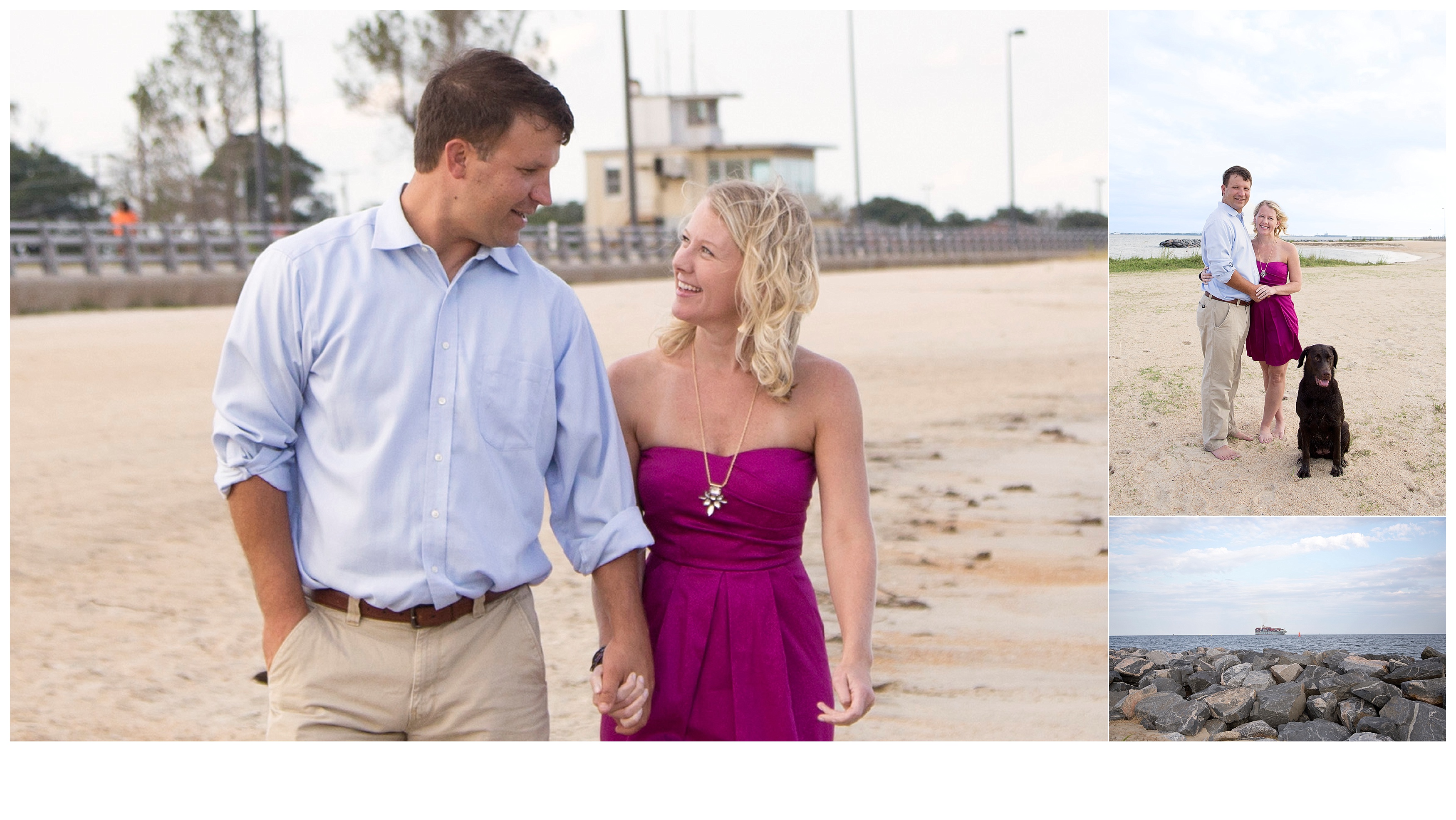 The sun came out as we were leaving giving us some golden light.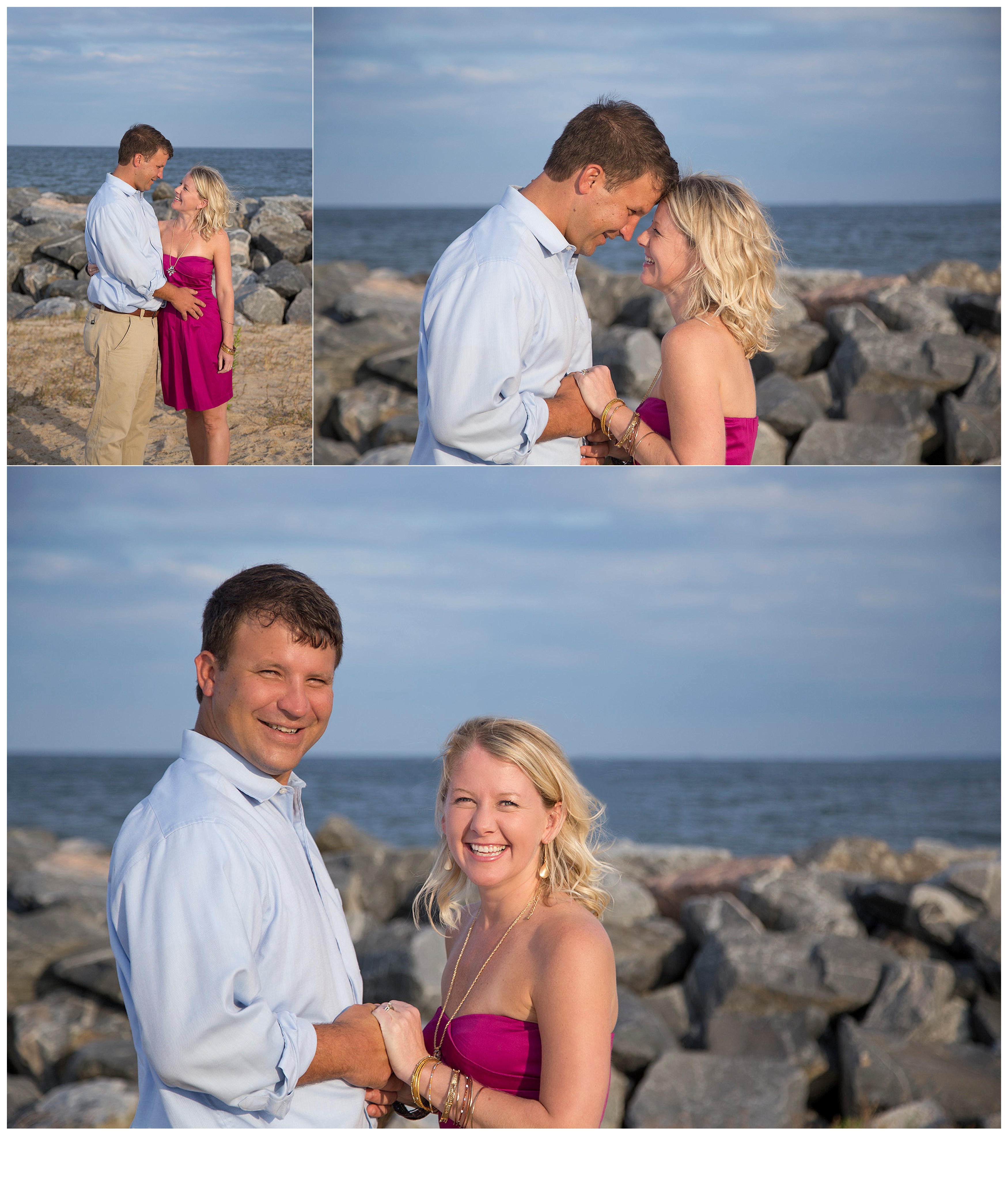 Suzy is going to make such a cute bride. Until February….