What happens when your son-in-law is obsessed with antiques?! Photo session with the grandsons!! But first, a few photos of Waverly in his Soccer Shots shirt. This is Waverly's first fall season of soccer lessons! If you know Wave, he loves everything ball related – basketball, baseball, football, soccer ball, exercise ball, beach ball, etc. and since he has been in front of my camera since birth, he sure is a ham!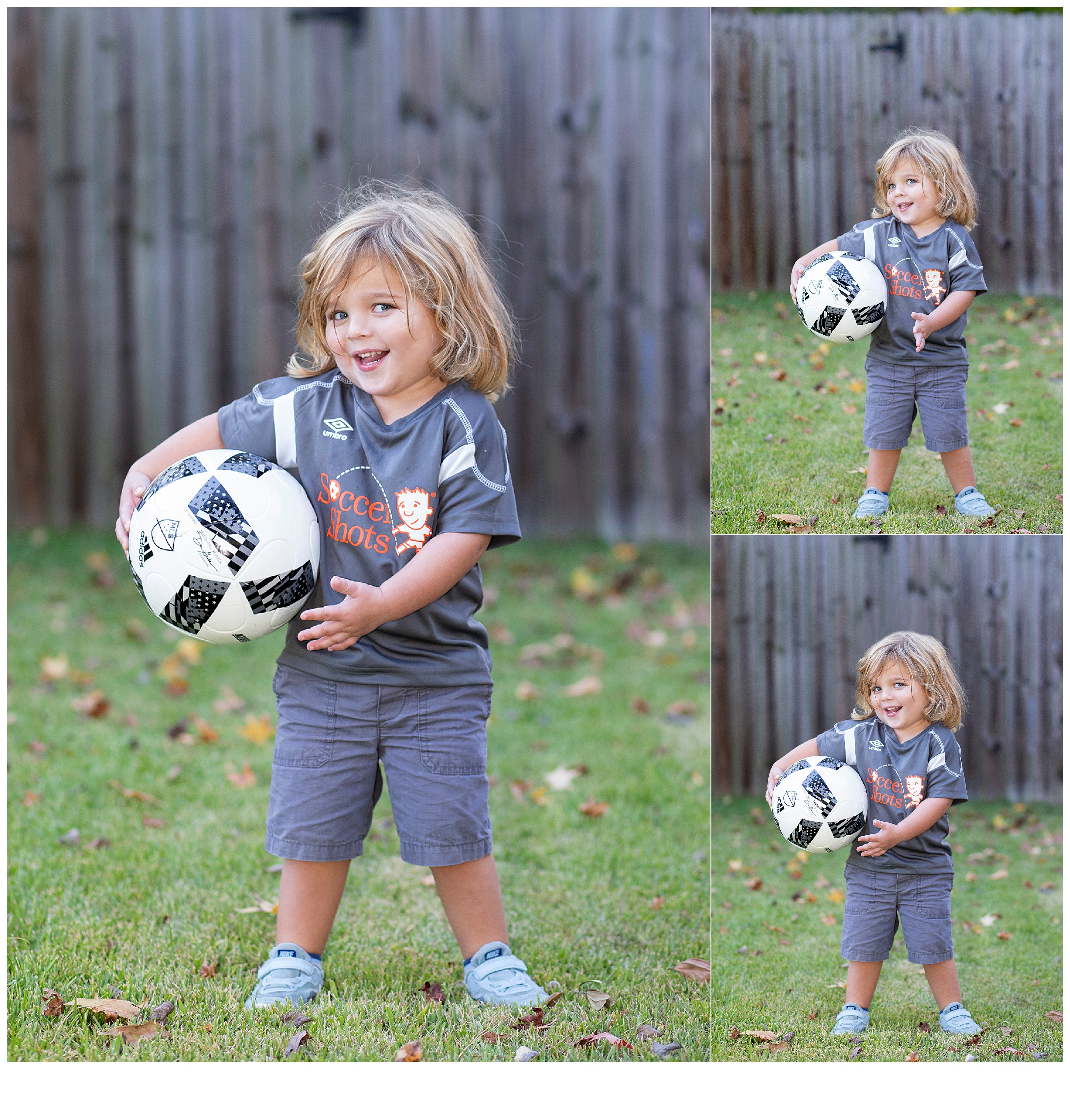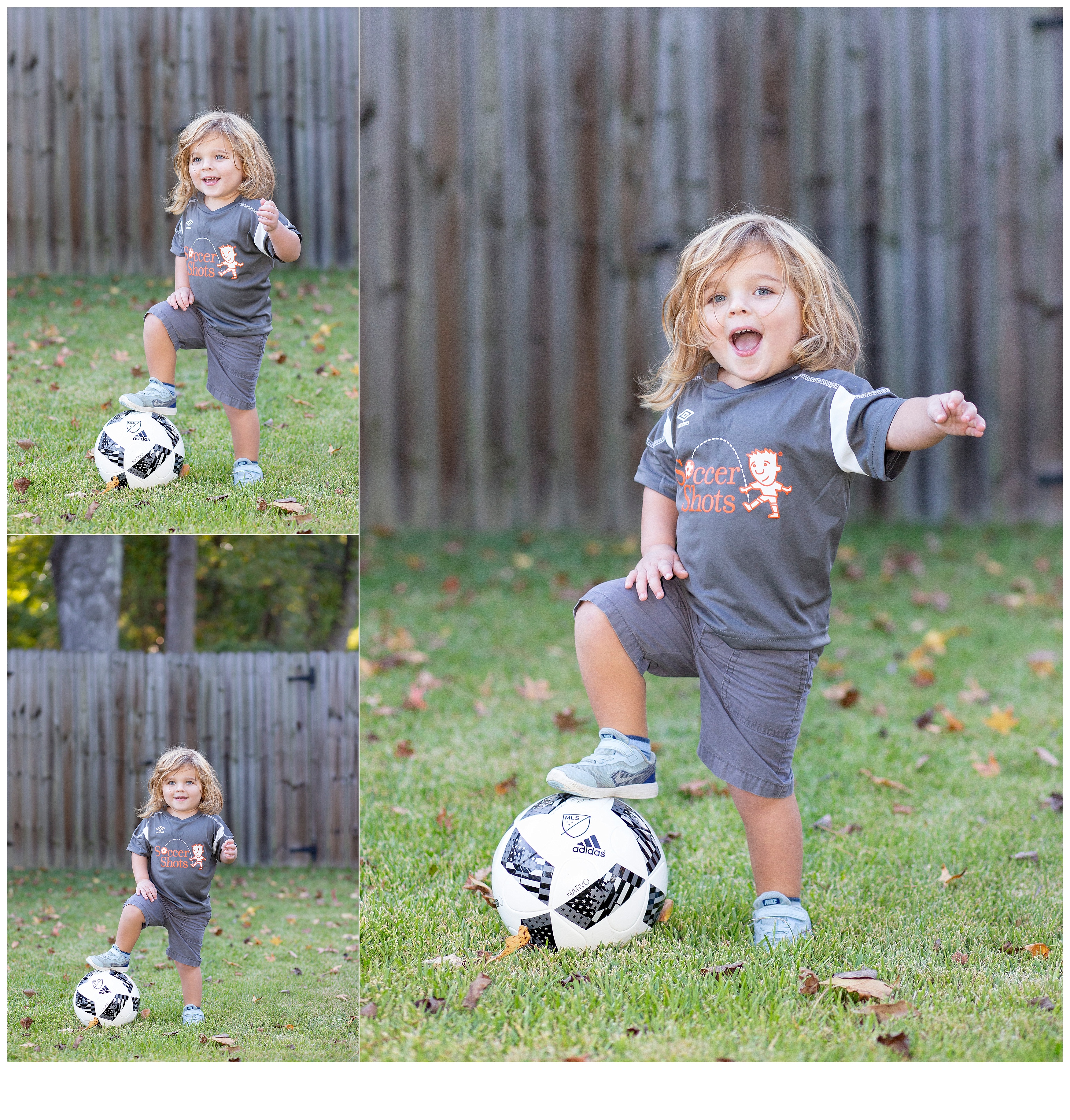 However, getting a photo session of two, male toddlers is a handful! All hands on deck required to make this a thing!!


And lots of dancing and funny faces from Mom and Dad to get them to participate and smile!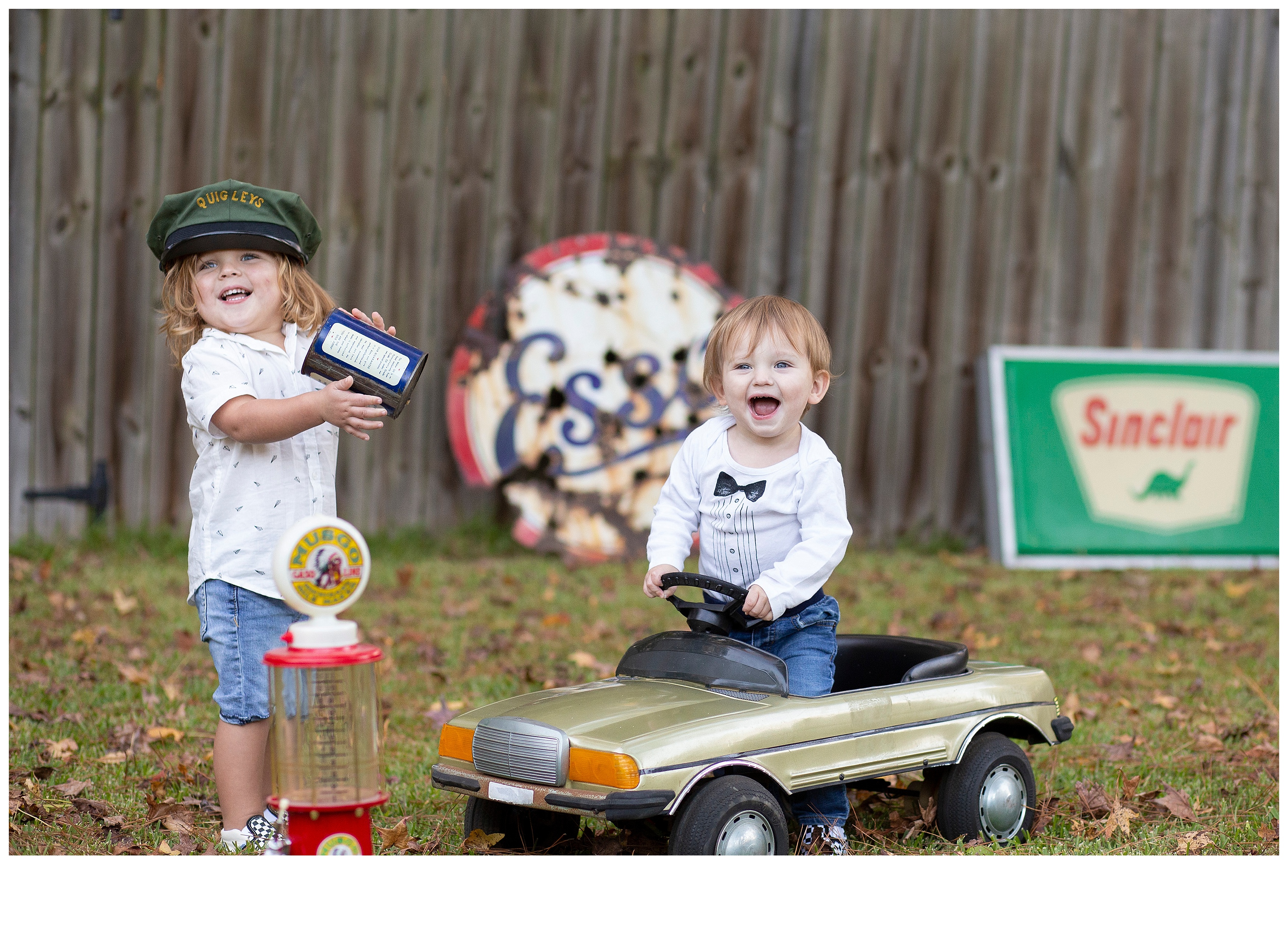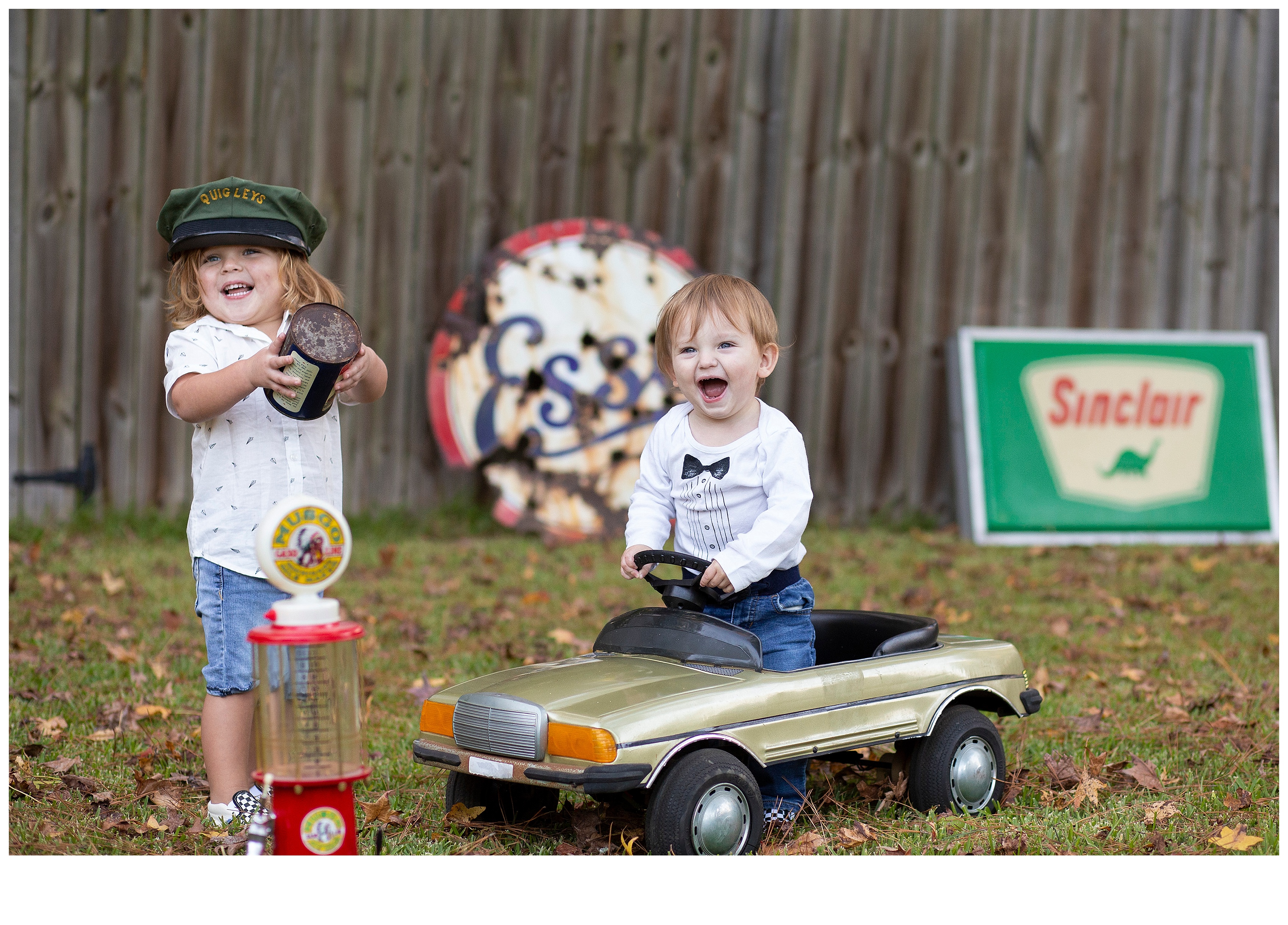 Anything can be used as a ball! Here! Let's play catch with the oil can, LOL!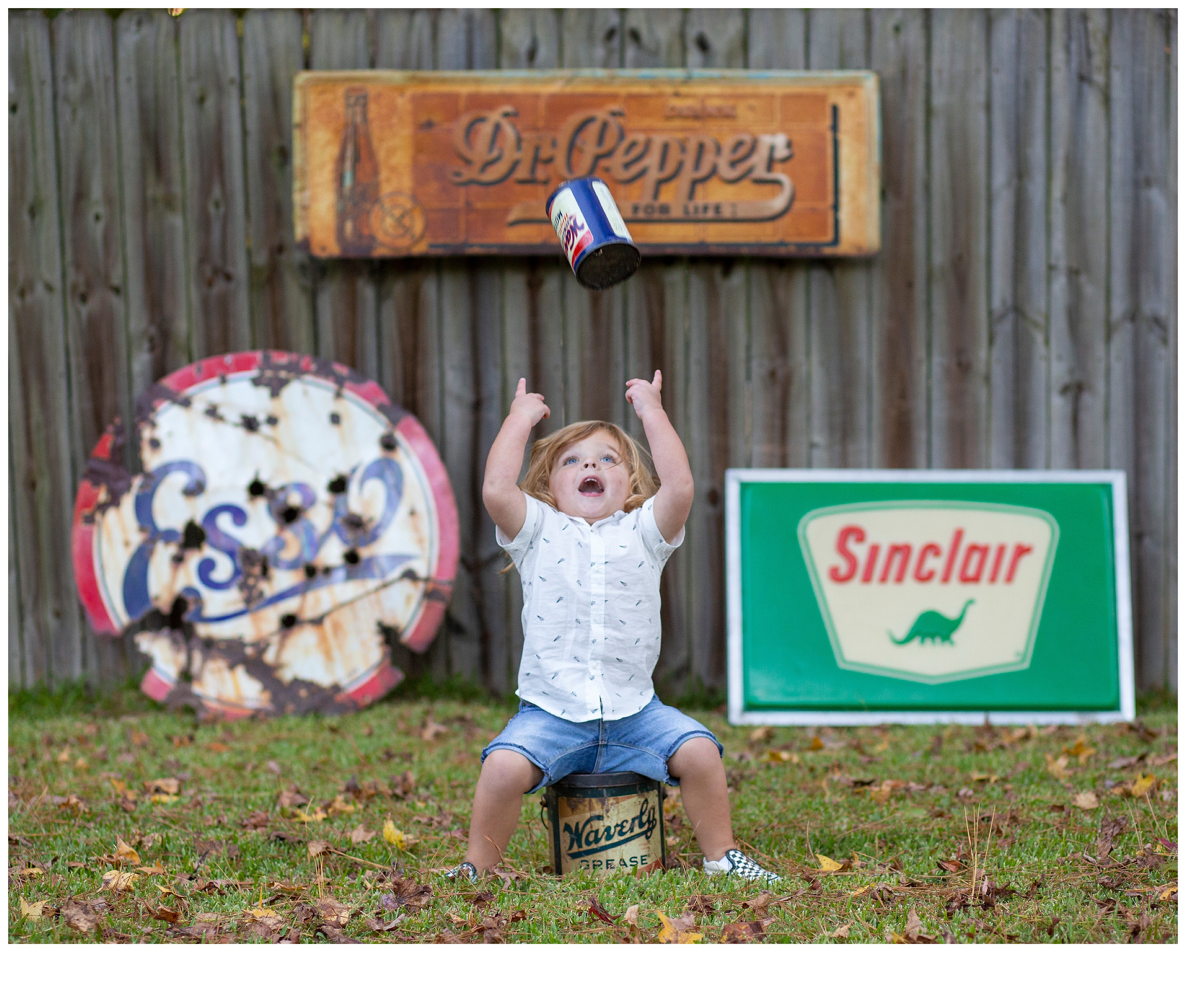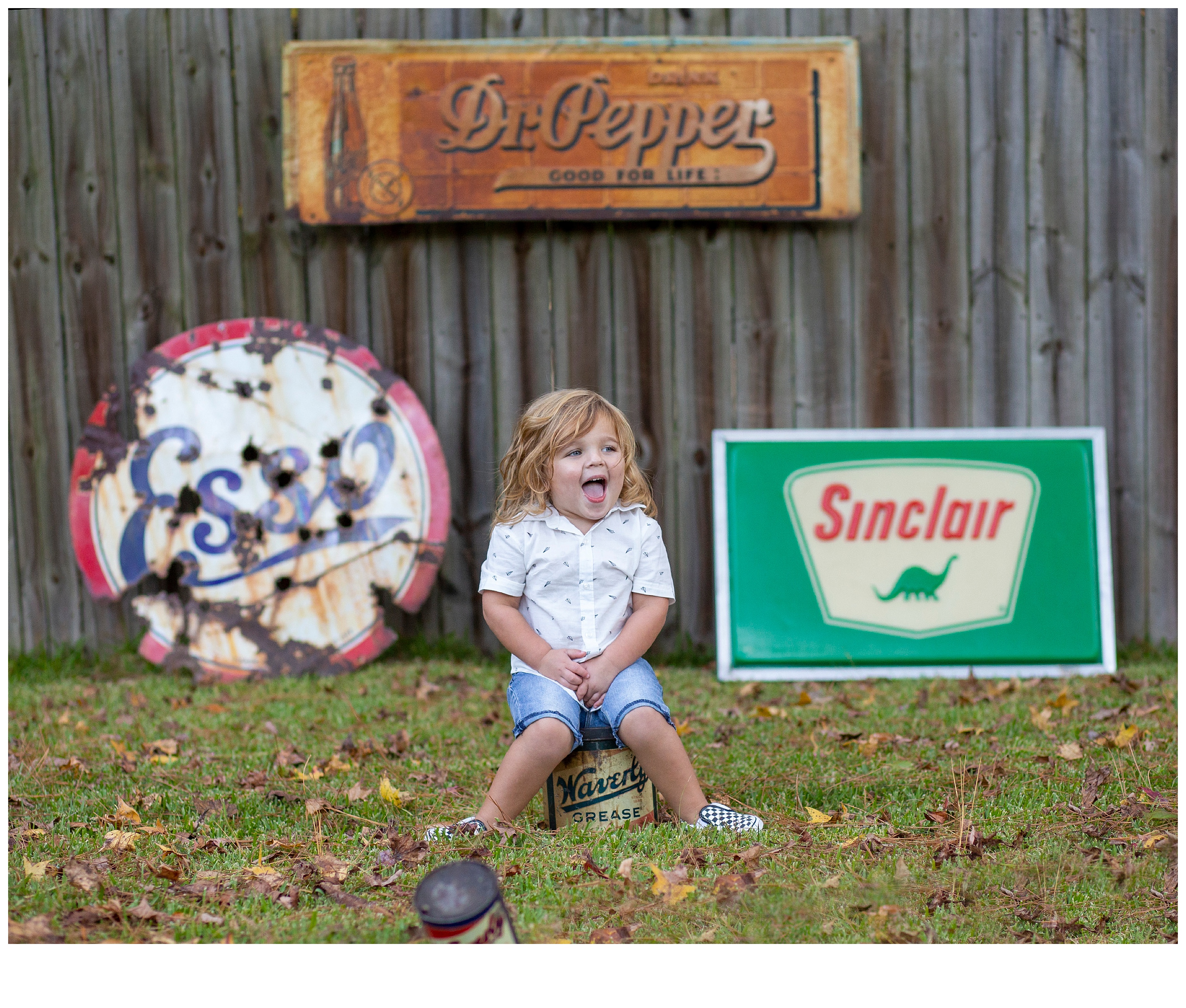 One more time!


Meanwhile, Wrangler is content to play with the vintage Quigley's gas attendant hat and cute pedal car.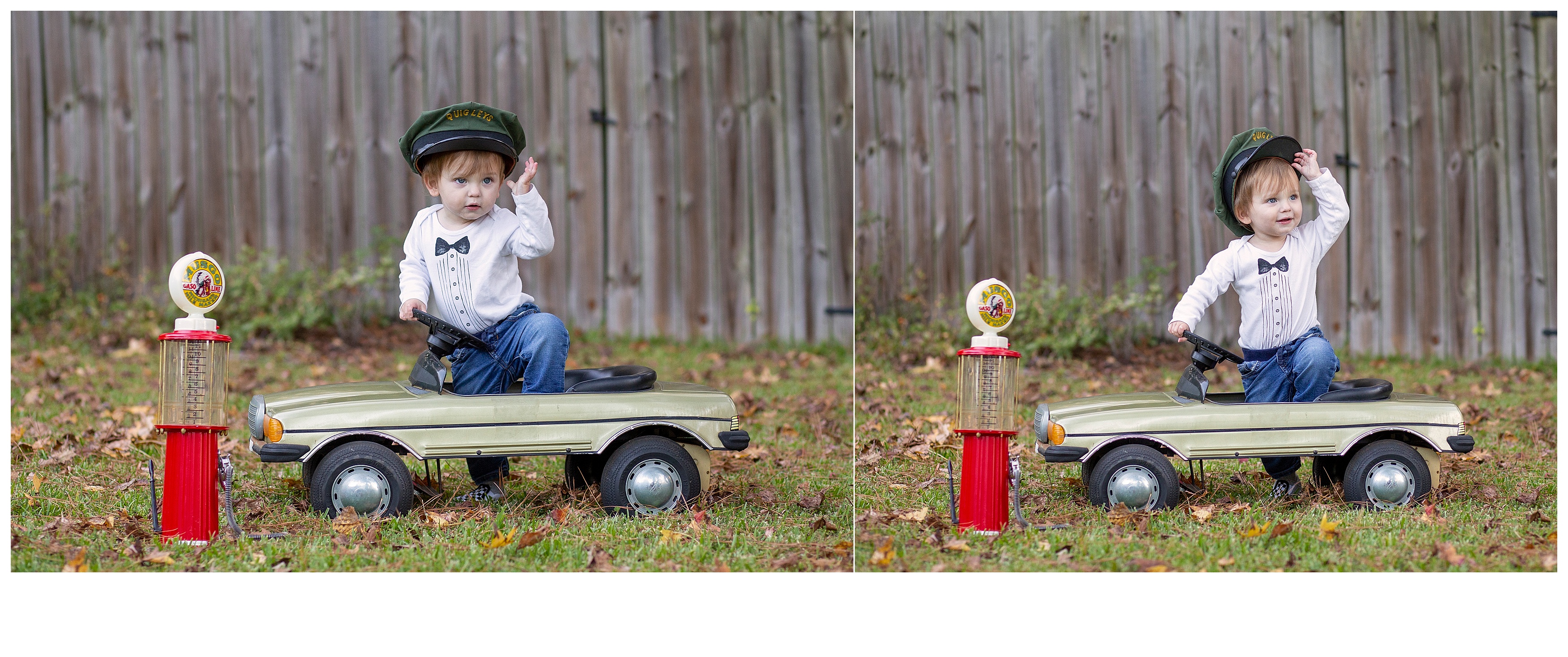 Waverly studying the vintage Waverly Oil can and then playing kickball with it.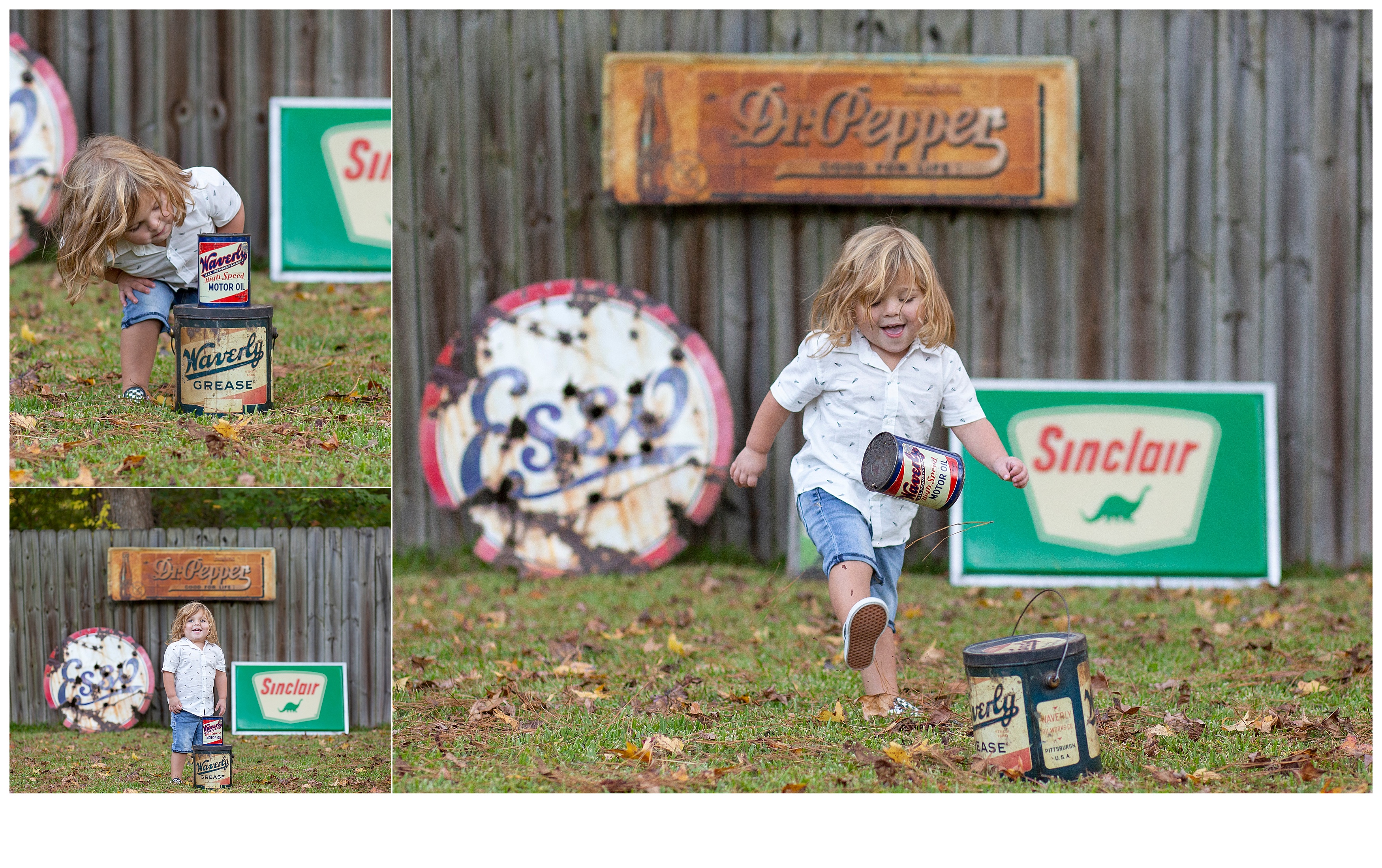 Oh look! It's the Sinclair dinosaur!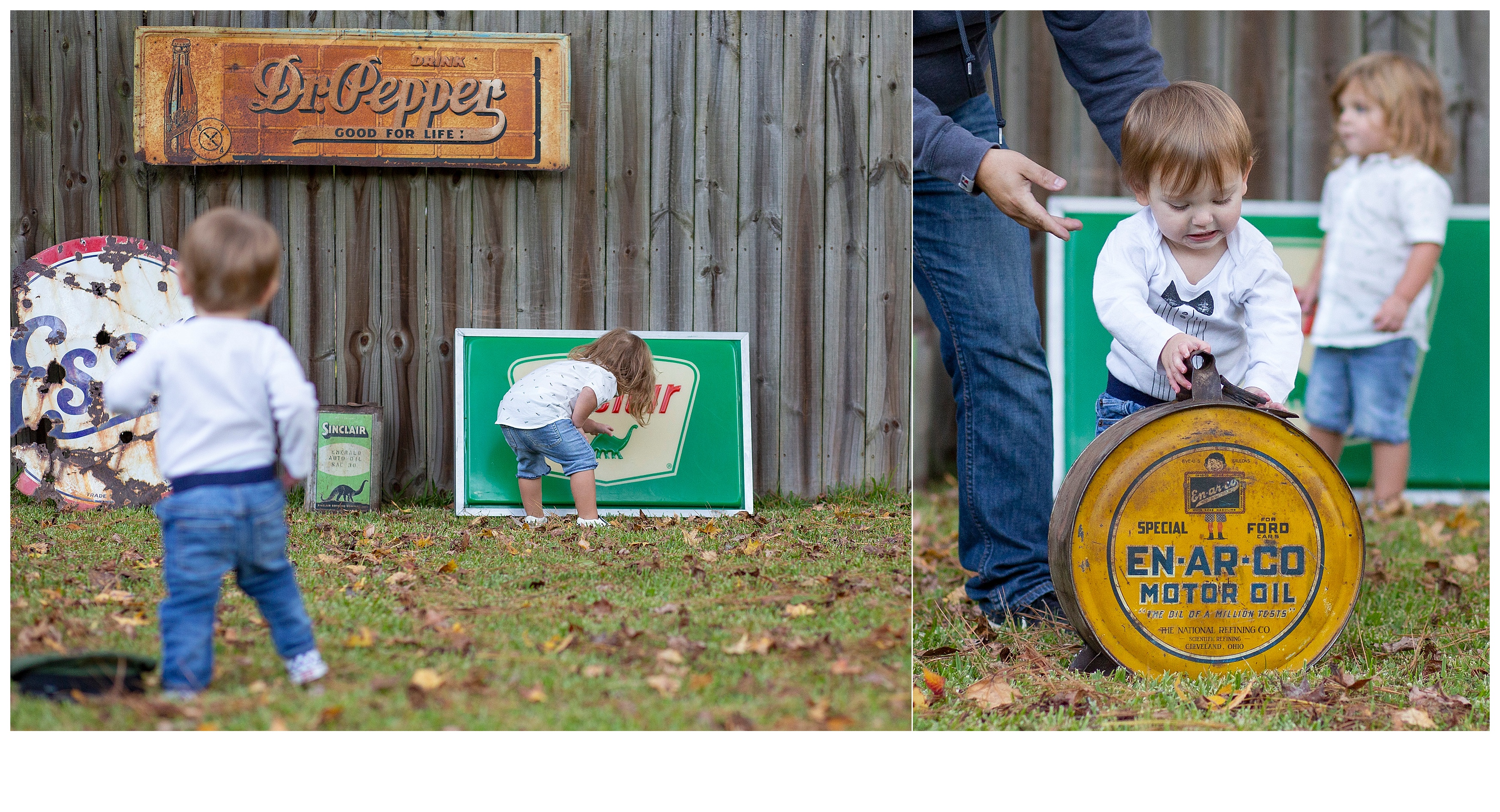 This little guy was having so much fun running around and playing!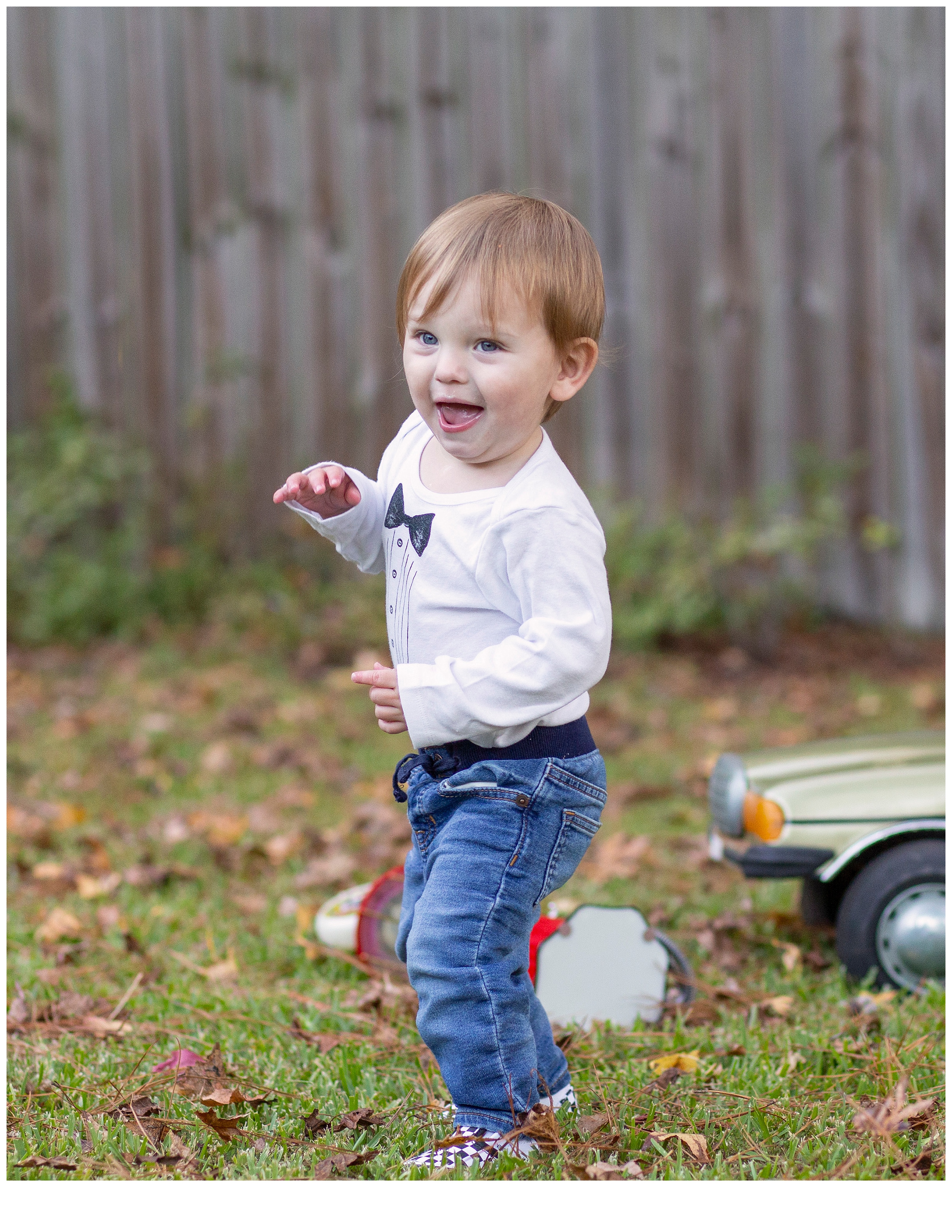 And was ALL smiles!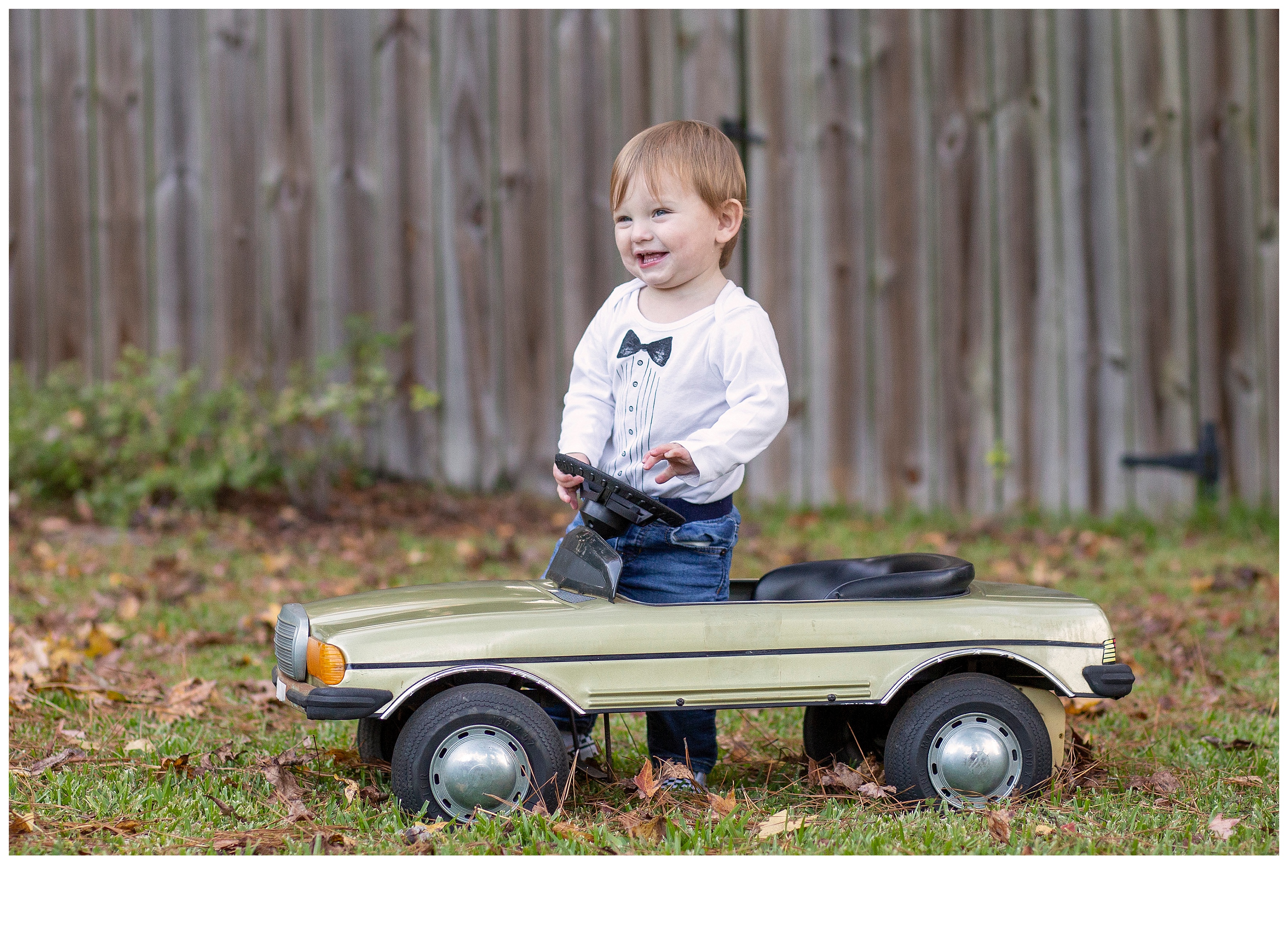 Next up, the cooler props! You've probably seen these Pepsi-Cola, and Coca-Cola coolers in previous photos with Waverly was a baby! Visit my Facebook page to scroll back through those photos from 2017.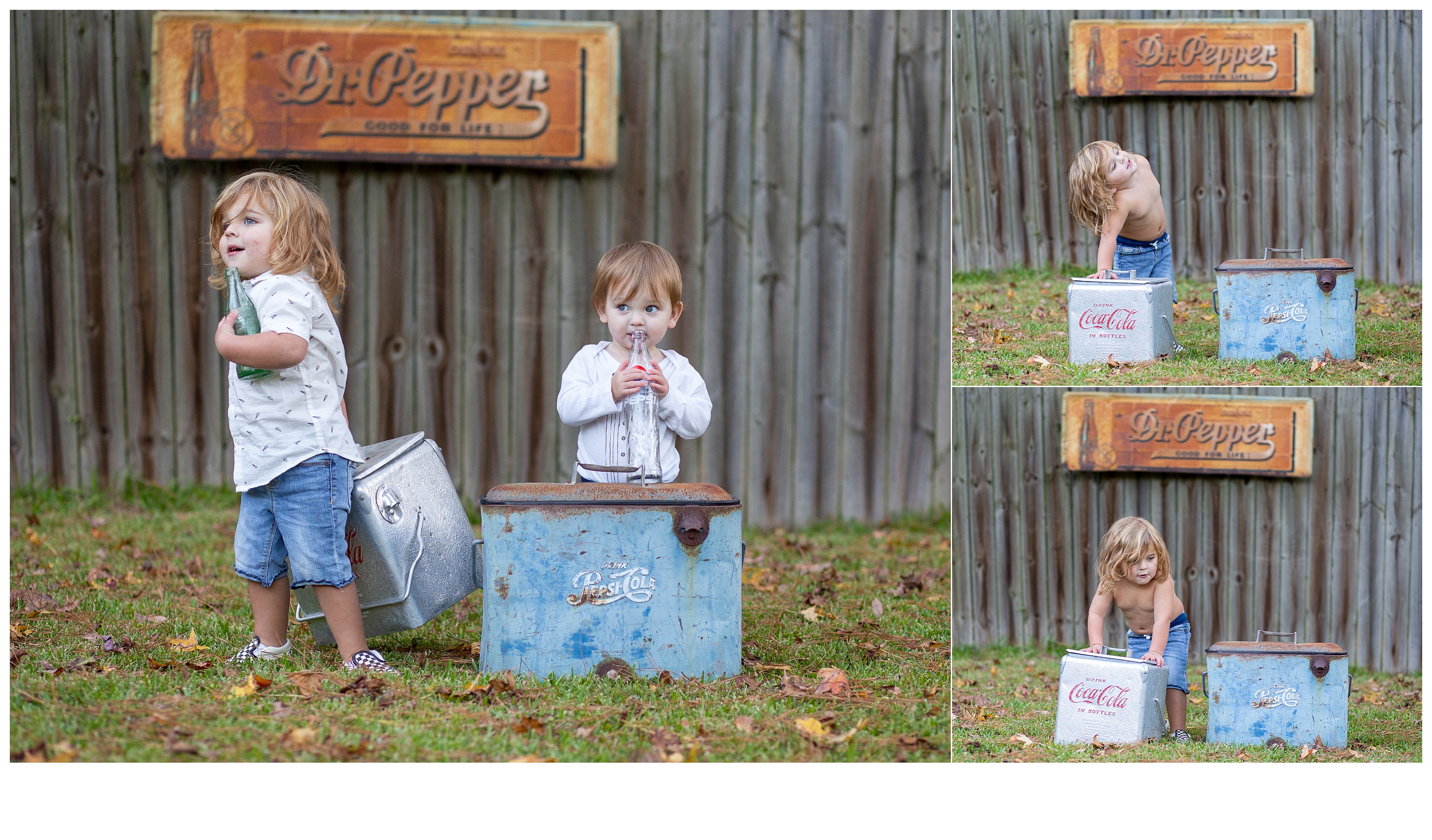 Waverly patiently waiting for a mint. Yes, we do bribe for pictures! Nice vintage Dr. Pepper sign as a backdrop.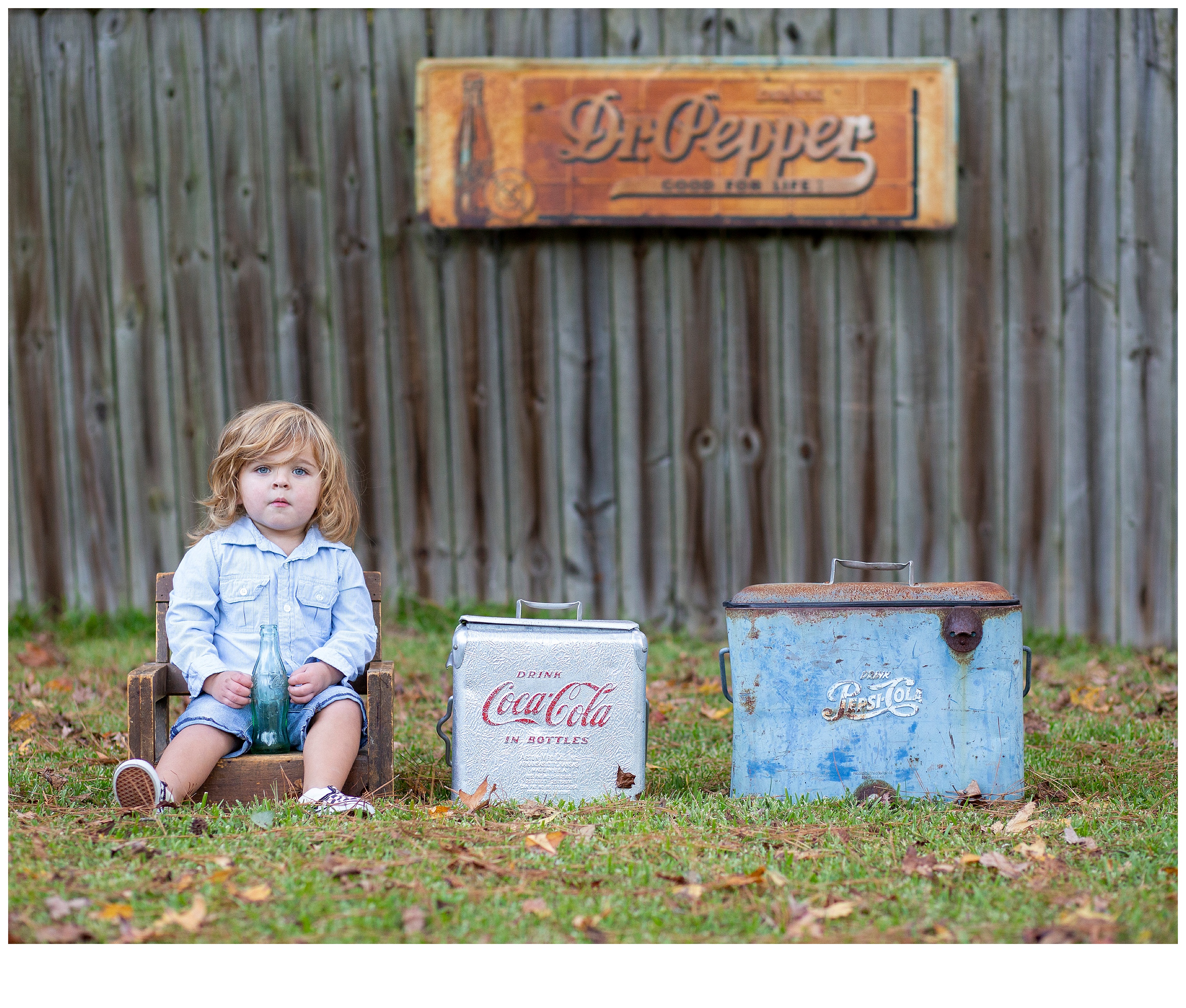 Cheers!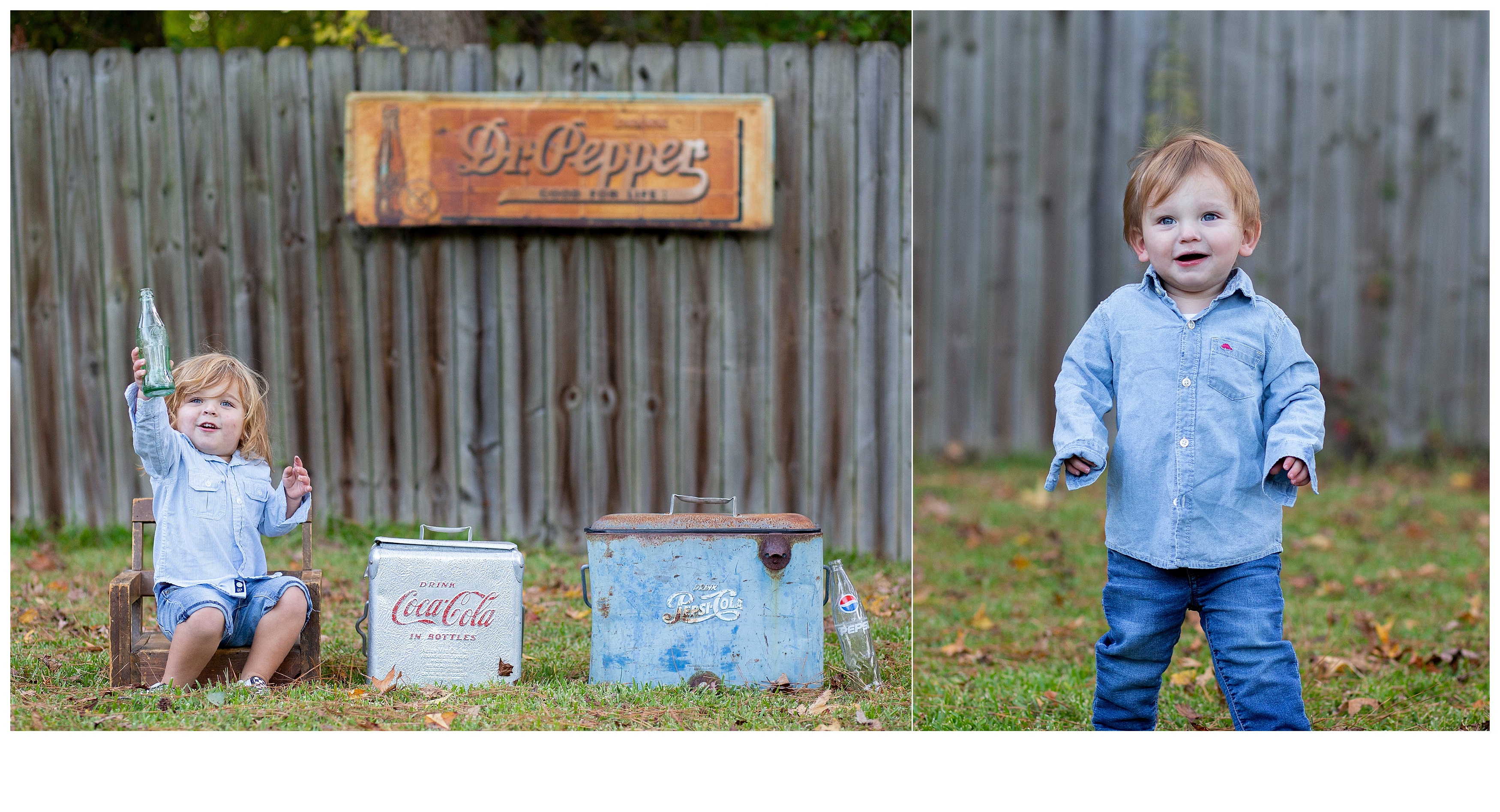 Wrangler is not interested in cooler shots!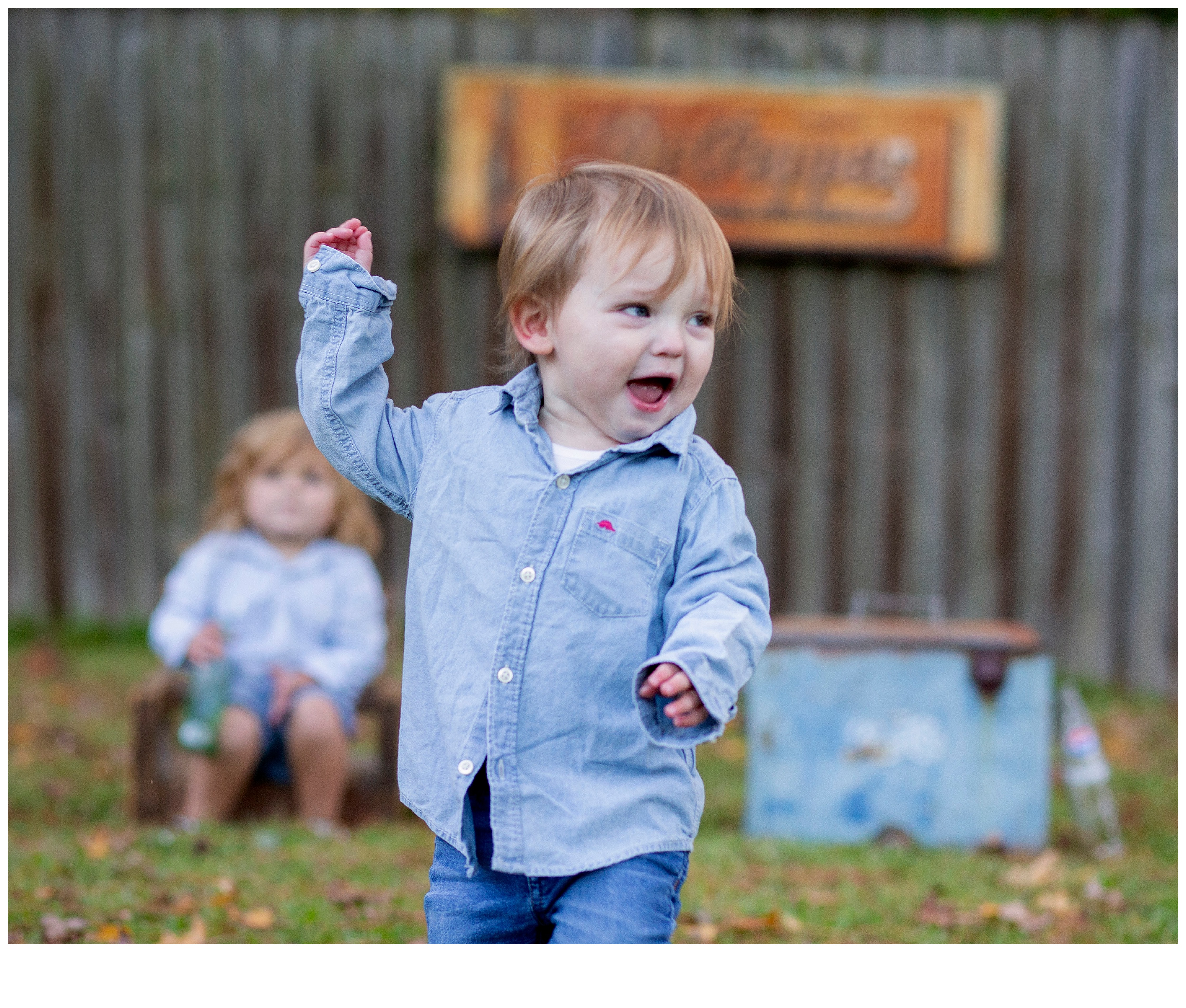 He would rather run around and play and give me cute action shots!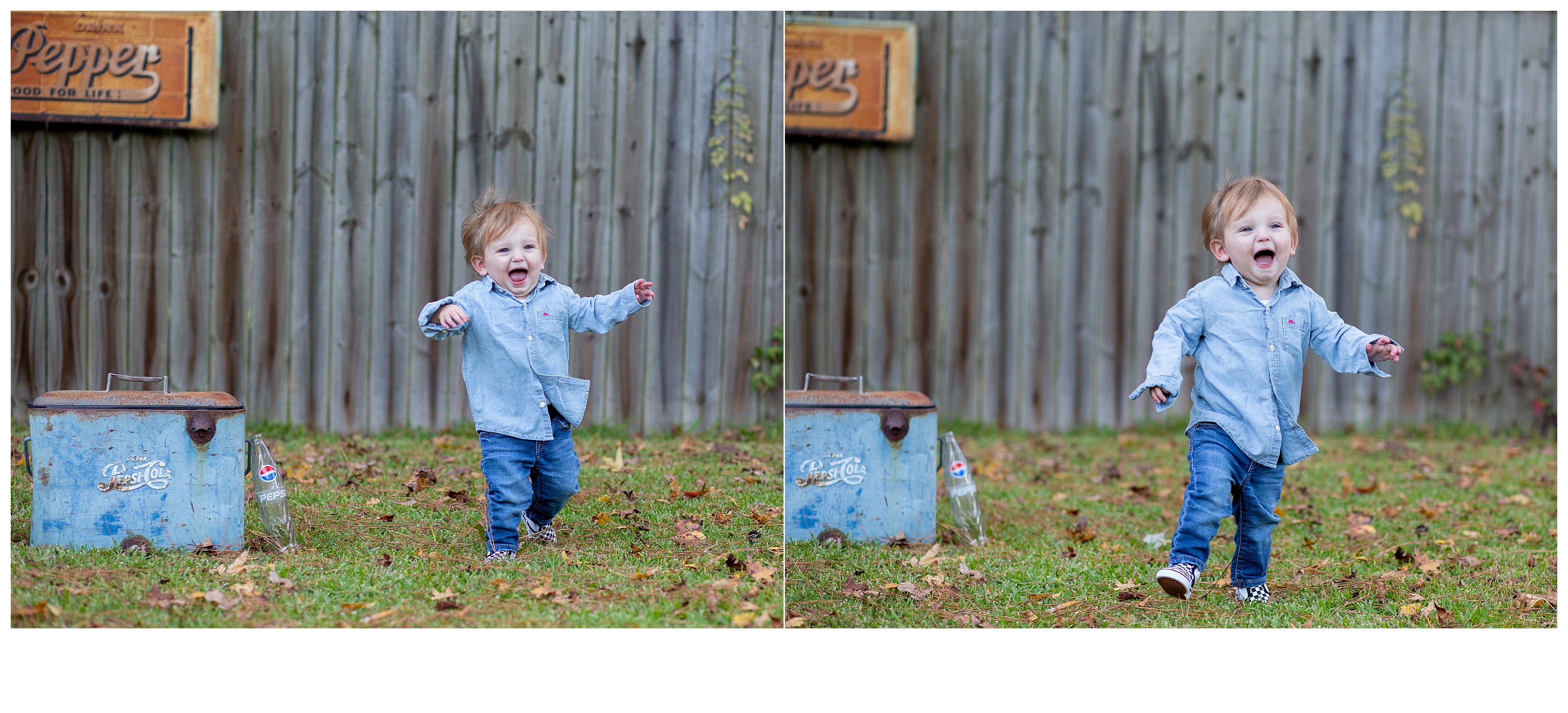 How many times did Mom and Dad have to put him back in the cooler? Umm..I lost count, LOL!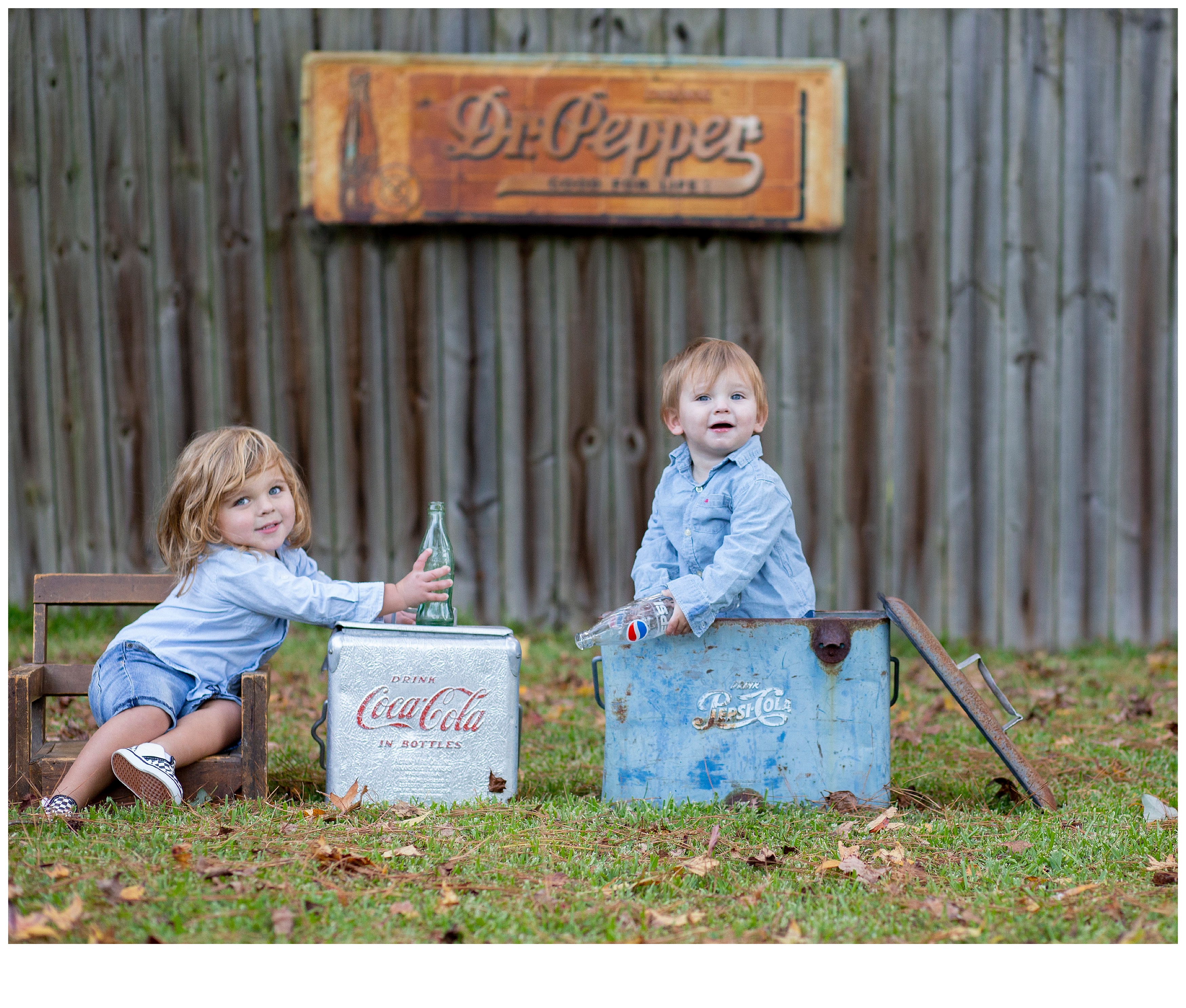 Waverly patiently waiting for his mint!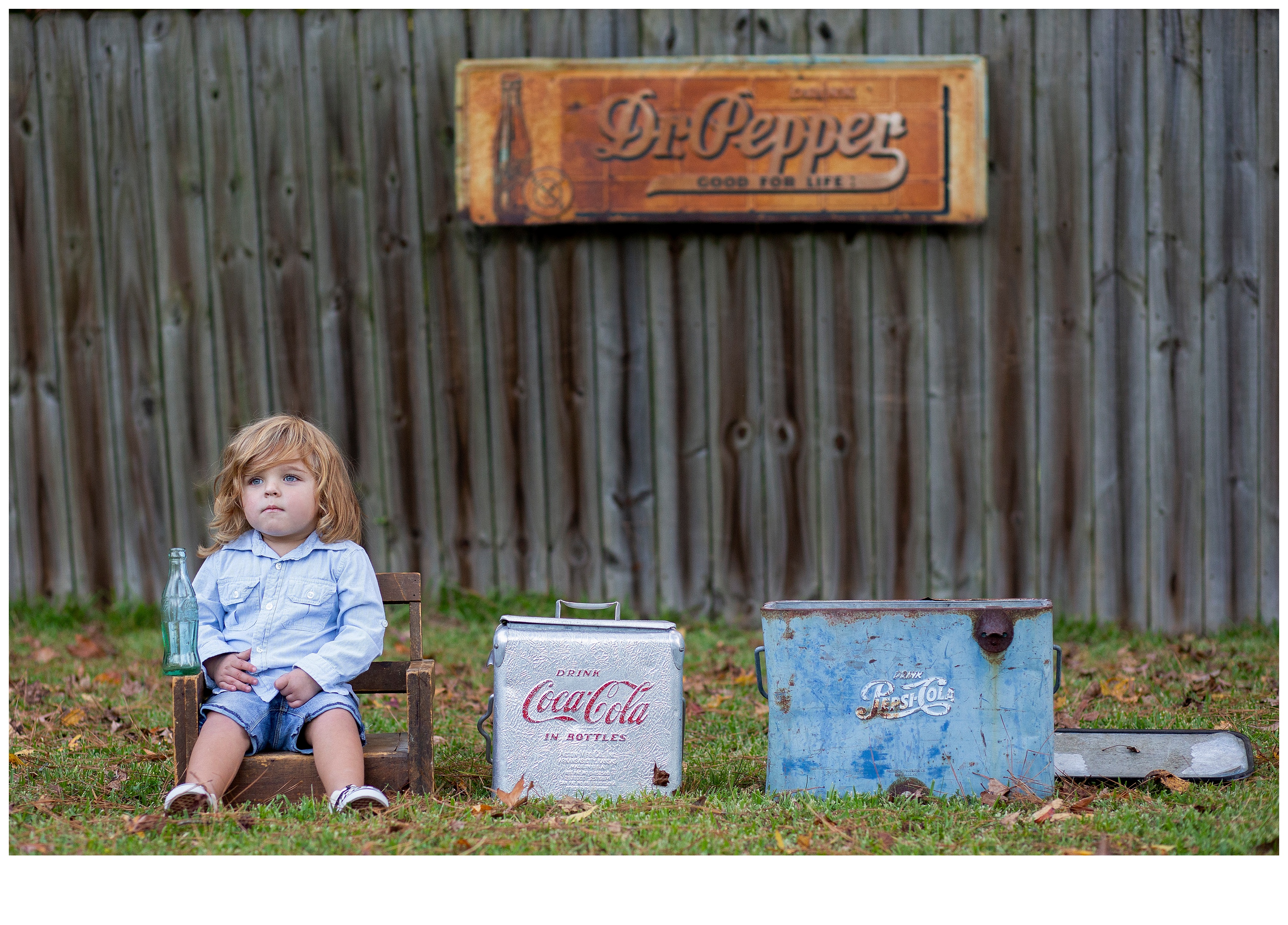 Changing it up to the Arbuckles Coffee box prop. No relation to Starbuckles, LOL!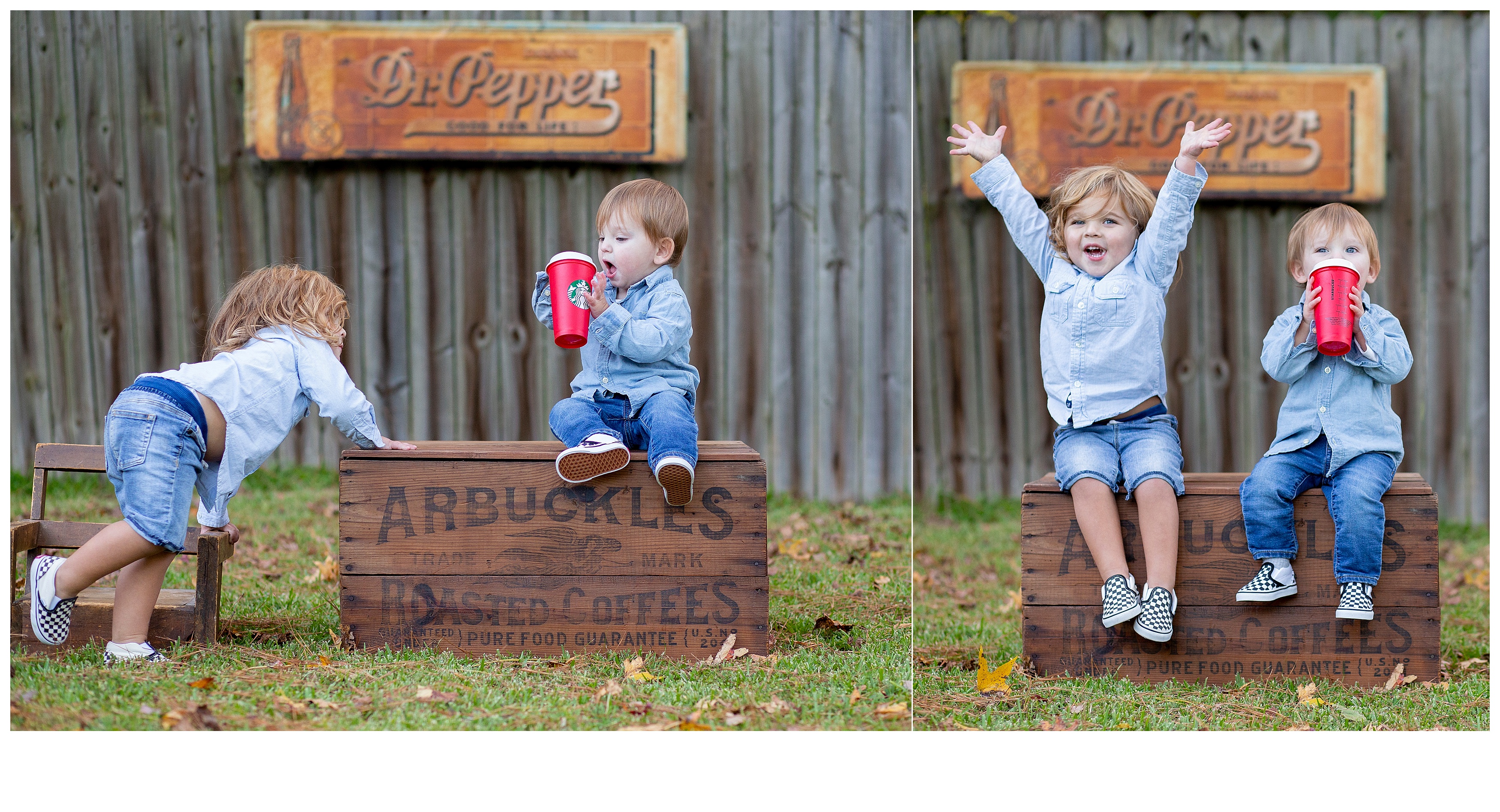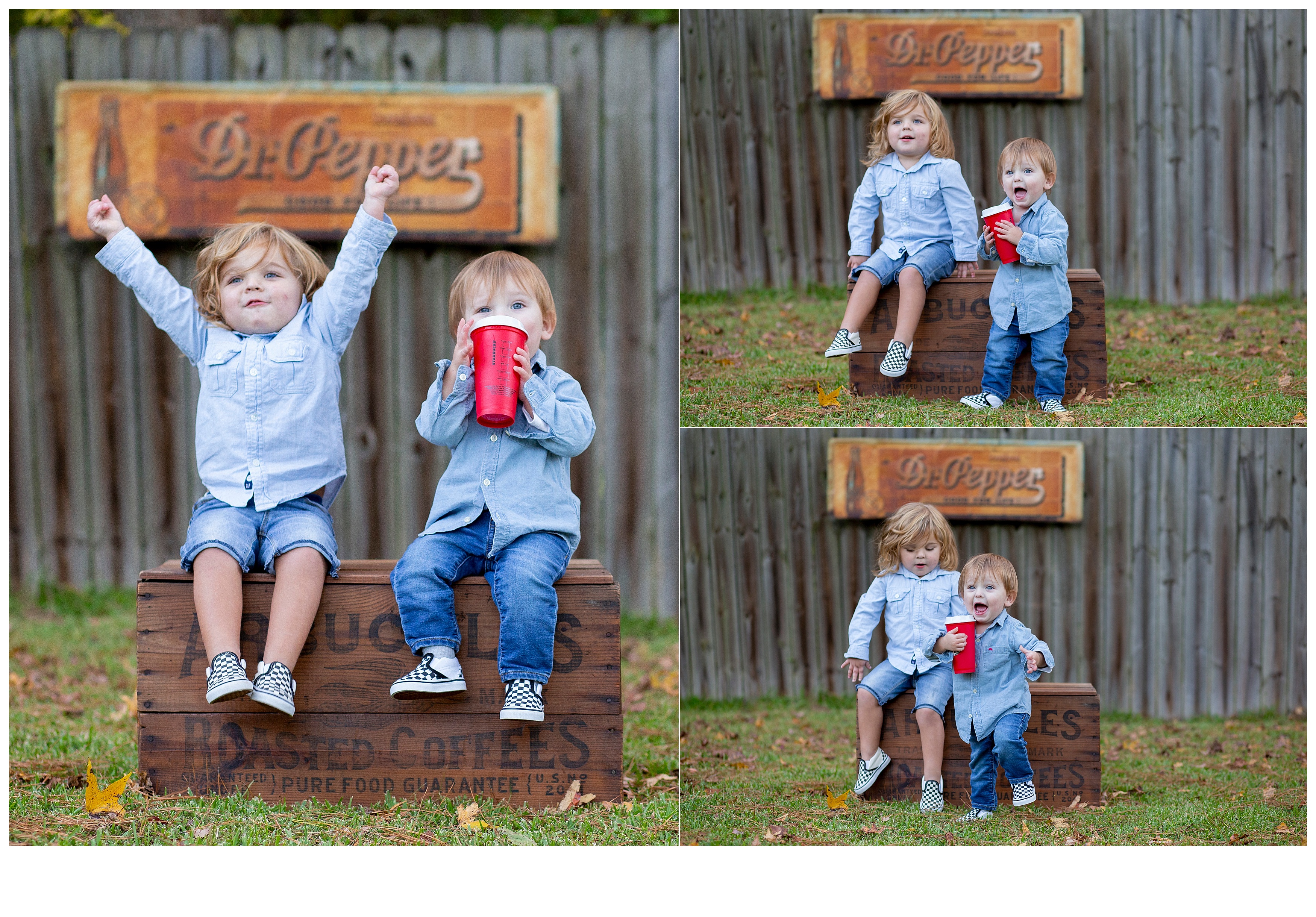 Who doesn't like a cup of java from Starbucks?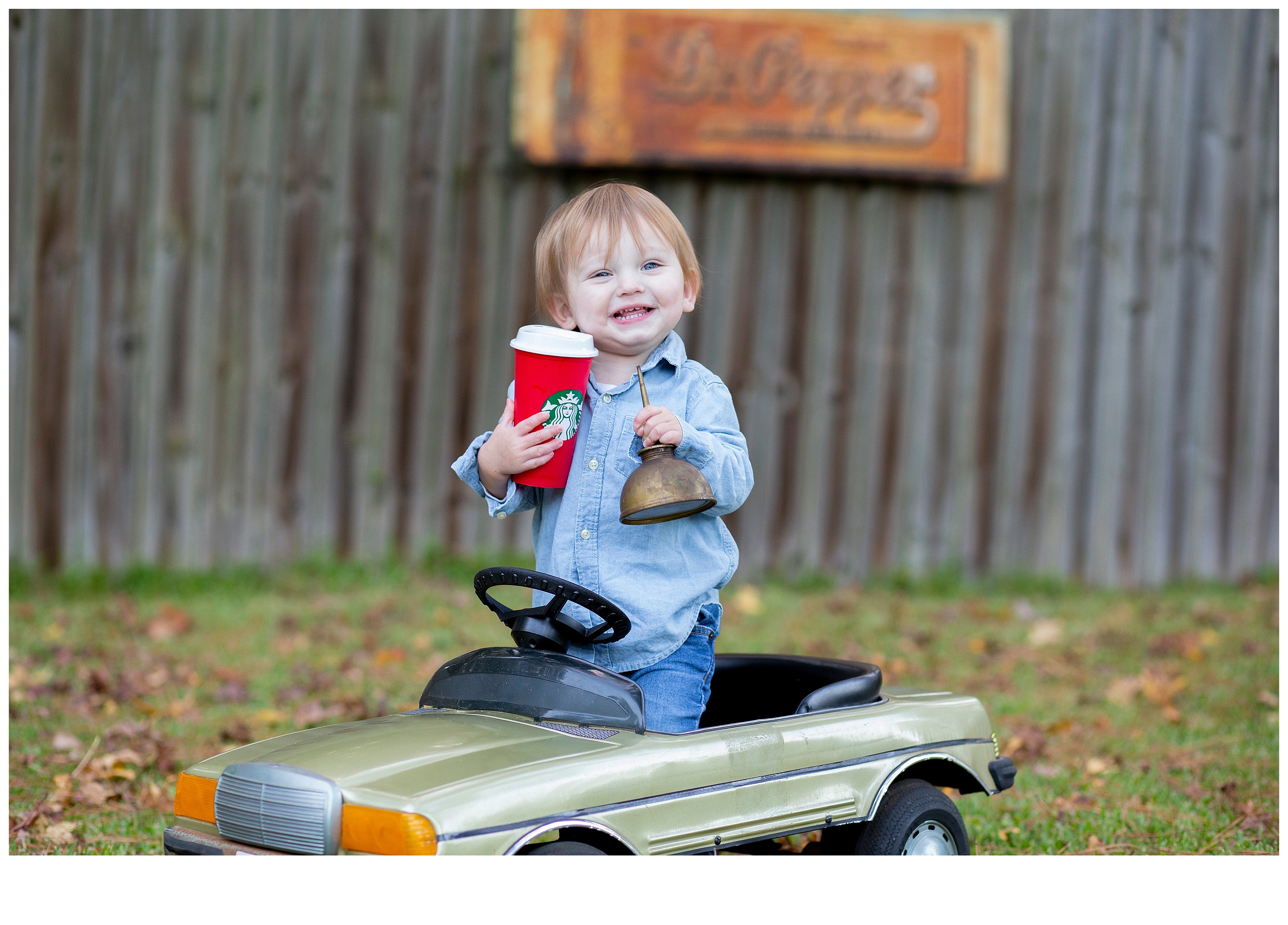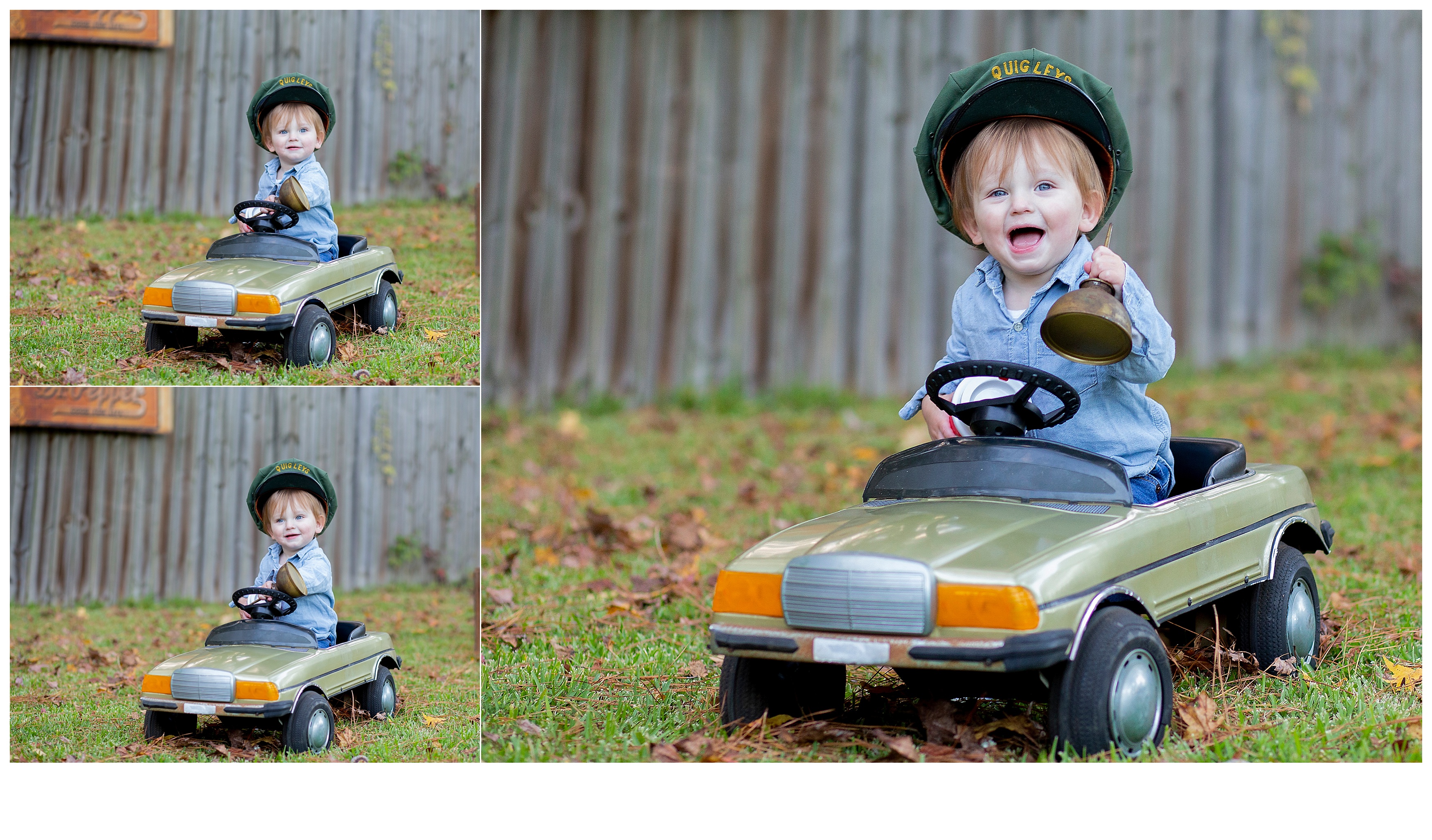 When the adults had enough and were worn out from the session, the boys played allowing for cute candid photos!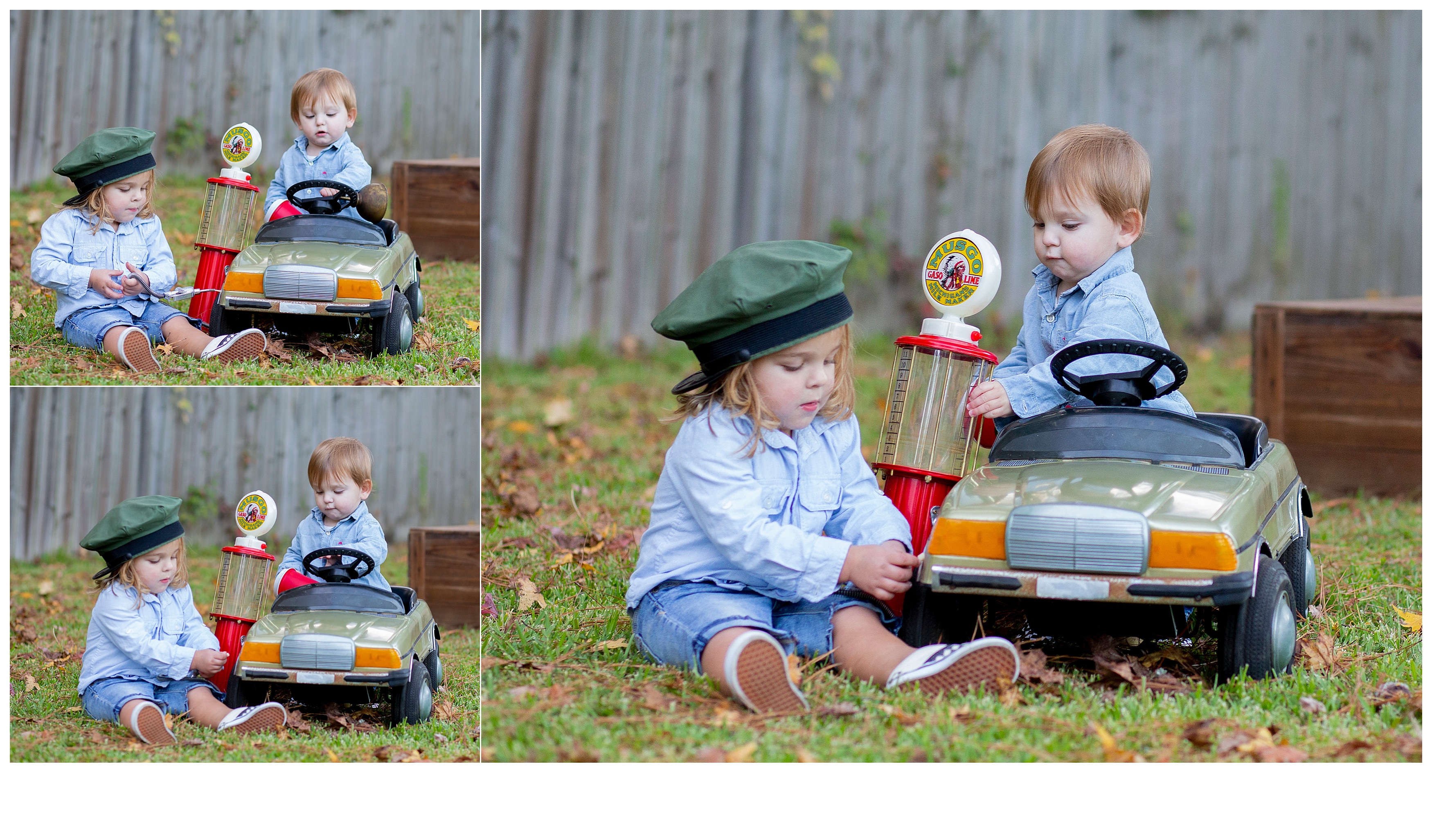 And it all started with cool, vintage photo props…