Welcome to our new home in South Carolina. While we still have things to do and "stuff" to go through, we felt we should just share photos now or it may never happen. We will share updates and happenings on our Kent Resort Facebook page so be sure to like us and follow along on our adventures.
Here is our cozy front porch. While we have not sat on this porch yet, we spent many hours in those rockers having porch time with family and friends. Our apartment was on the second floor and had a screened-in porch over looking a lagoon, so and we spent many spring days chatting with folks on the phone while hanging out watching wild life and even alligators.  Different type of memories, but none-the-less memories.

This is our Pindo Palm which was planted just last month and actually bears fruit! It will produce edible berries that can be made into jelly and supposedly has a sweet banana/pineapple flavor. I cannot wait to taste these.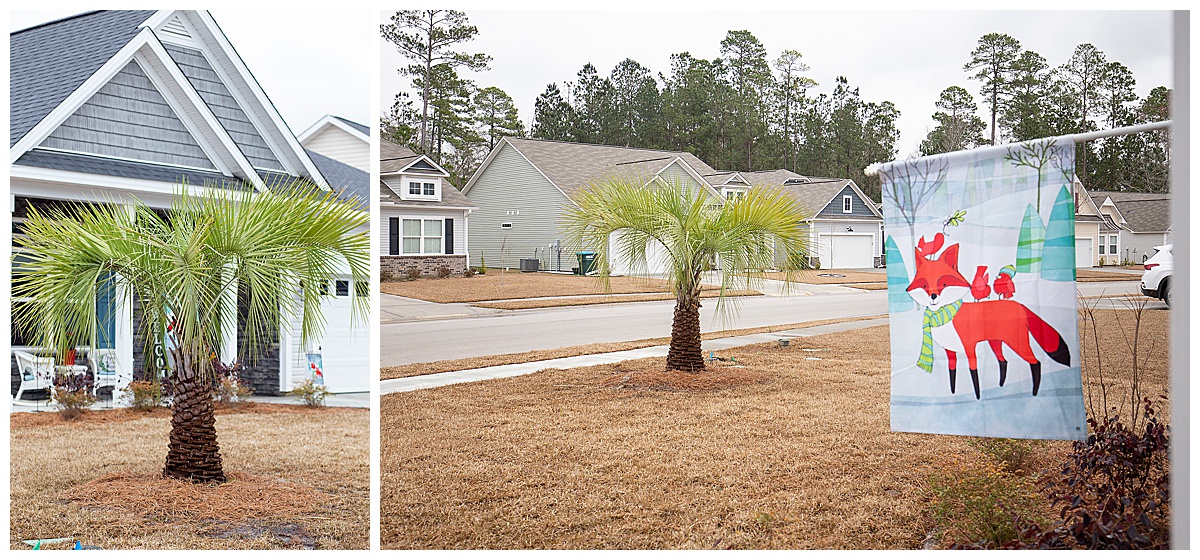 Below is our grande foyer complete with 10-foot ceilings, wainscoting, and crown molding. Eventually, I hope to purchase a Ruggable runner for this entryway. If you haven't heard of these rugs, they look amazing as they are machine washable! Check them out!
When you enter our home, the first doorway to the left is the guest bedroom and bath. The cross was a housewarming gift from our dear friend, Conrad! It says, "Let your faith be bigger than your fear." It so appropriate for this journey we have been placed on.


This is the guest room. The valance is from Chloe's former bedroom! I am still deciding on artwork for all the walls including this room. I mean, it's not like I don't have a million photos I could go through and choose something, but we need a budget line for it, LOL!

This is our guest bathroom. We opted to take out the tub insert and instead chose a shower insert. Who uses a bath tub anyway other than to bathe kids or grandkids and that tub is upstairs, so we do have one.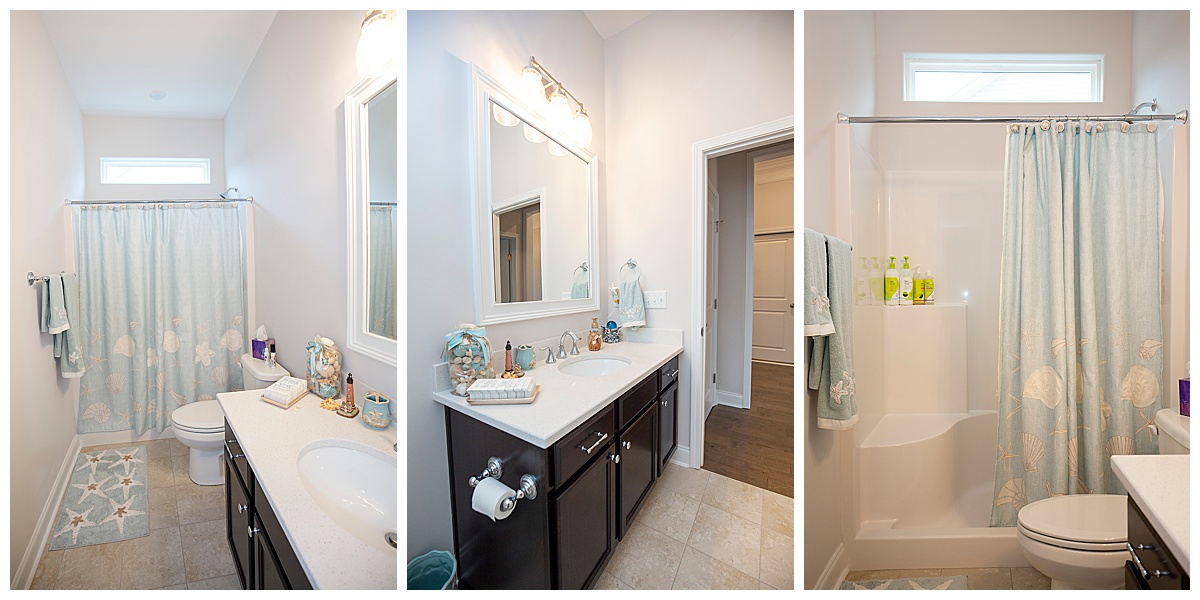 These letters were hand-painted by Kaitlyn a few years ago. They hang above the door in or new home as they did in our previous home.  This hallway will be a nice gallery wall but again, that is a work in progress.

Welcome to our open-concept living area! The 10-foot ceilings and crown molding give it a real wow factor, and we are pleased with the way we modified the plans.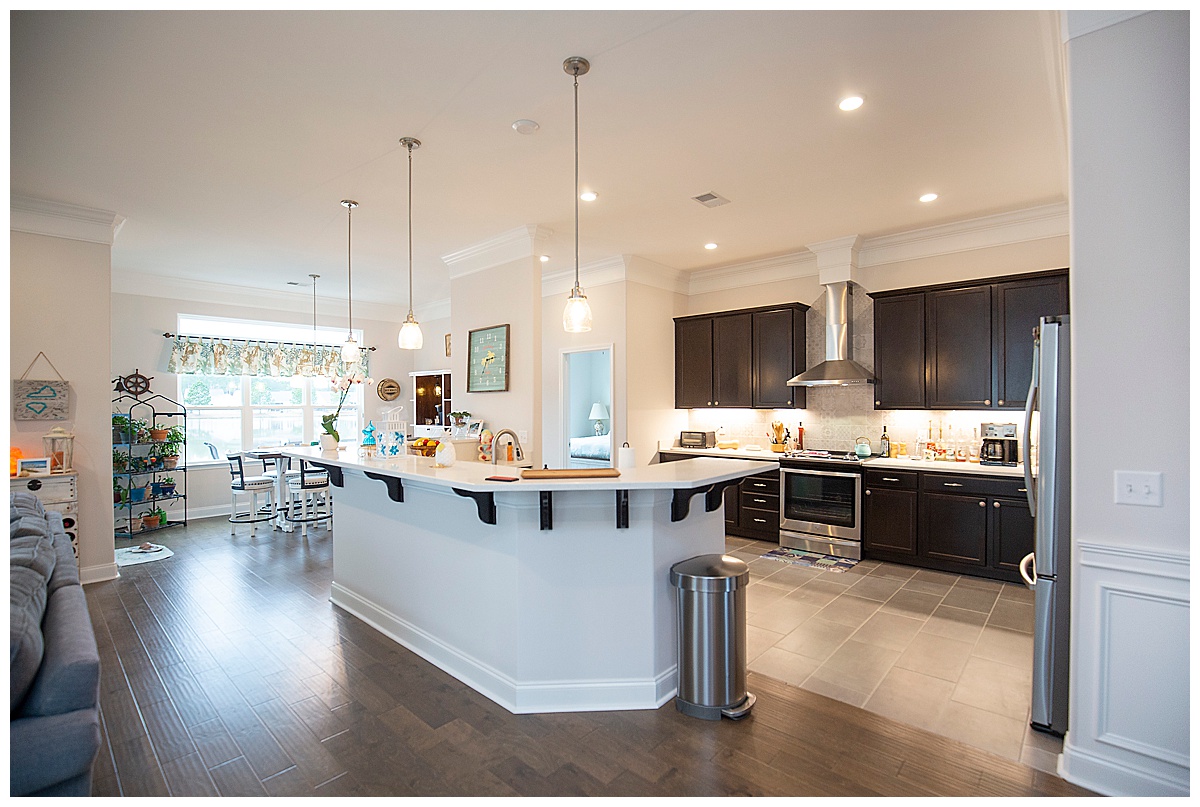 This shot is taken from our dining area. It was originally supposed to be a bedroom, but we eliminated the bedroom by removing the walls to open the entertaining area and adding a column to the dedicated space.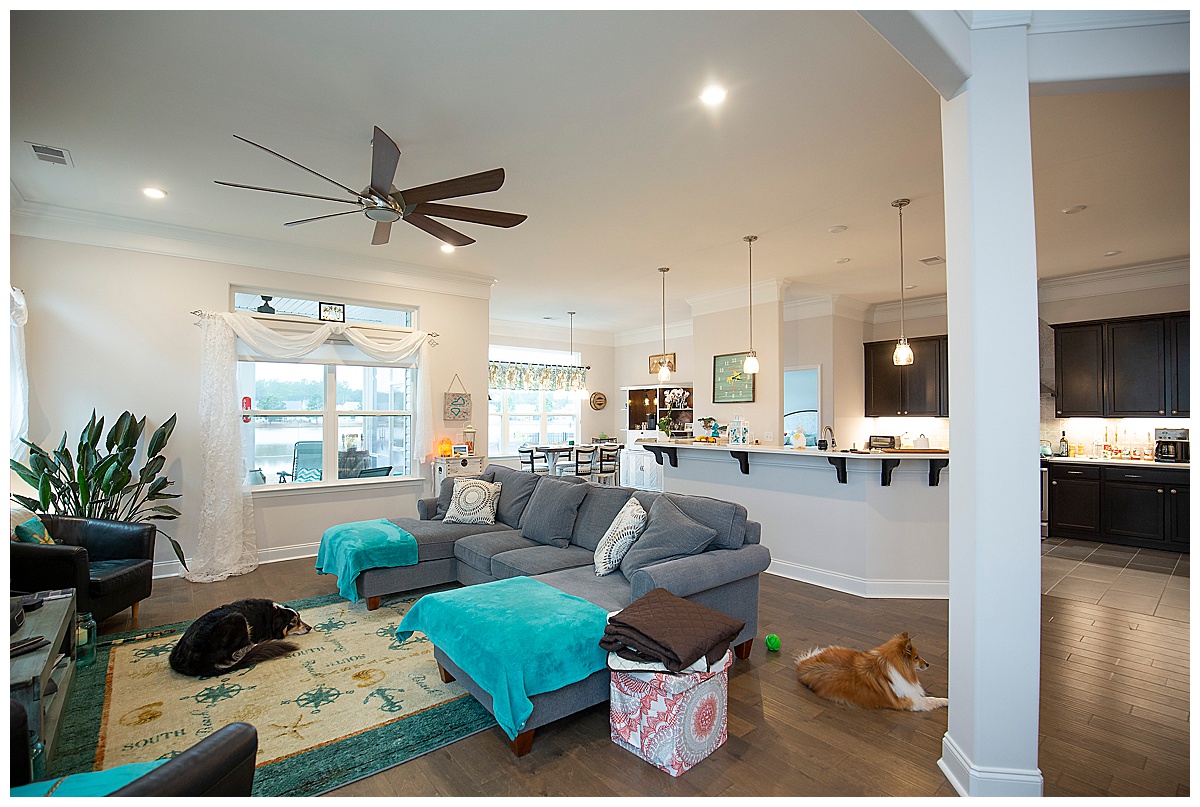 Here is a view of the dining room complete my grandmother's cherry dining table and chairs. The hutch was purchased a few years ago from Carrollton Furniture. My china and crystal made it down to the apartment and to the house without a single piece broken. I have heard horror stories of things getting broken during moves but we were very fortunate.


On either side of the hutch are canvas prints from our Nags Head vacation days. Back in March 2014, during our girls' homeschool spring break, we vacationed down in the Outer Banks, and it snowed!  I got snow-covered beach photos and this particular palm tree in all of its glory.  Sadly, the next trip down I noticed that the tree had died. Here's to the memory of that moment in time. I actually sold my first print of this tree to my dear friend, Suzanne, but loved it so much, I ordered myself another one. After verifying with my horticulturist, Isaiah, this is also a Pindo palm and can take temps as low as 10-degrees. I guess this OBx palm is what drew me to purchase the one we bought.


Kaitlyn gave me this table runner as she knew it would fit in with the beach theme here and I think she bought it a the infamous Pier One! They closed last year, but I think they were bought out and are back up for online sales now.

Here you can experience the open concept and visualize where the bedroom would have been if we had not removed the walls from the blueprints.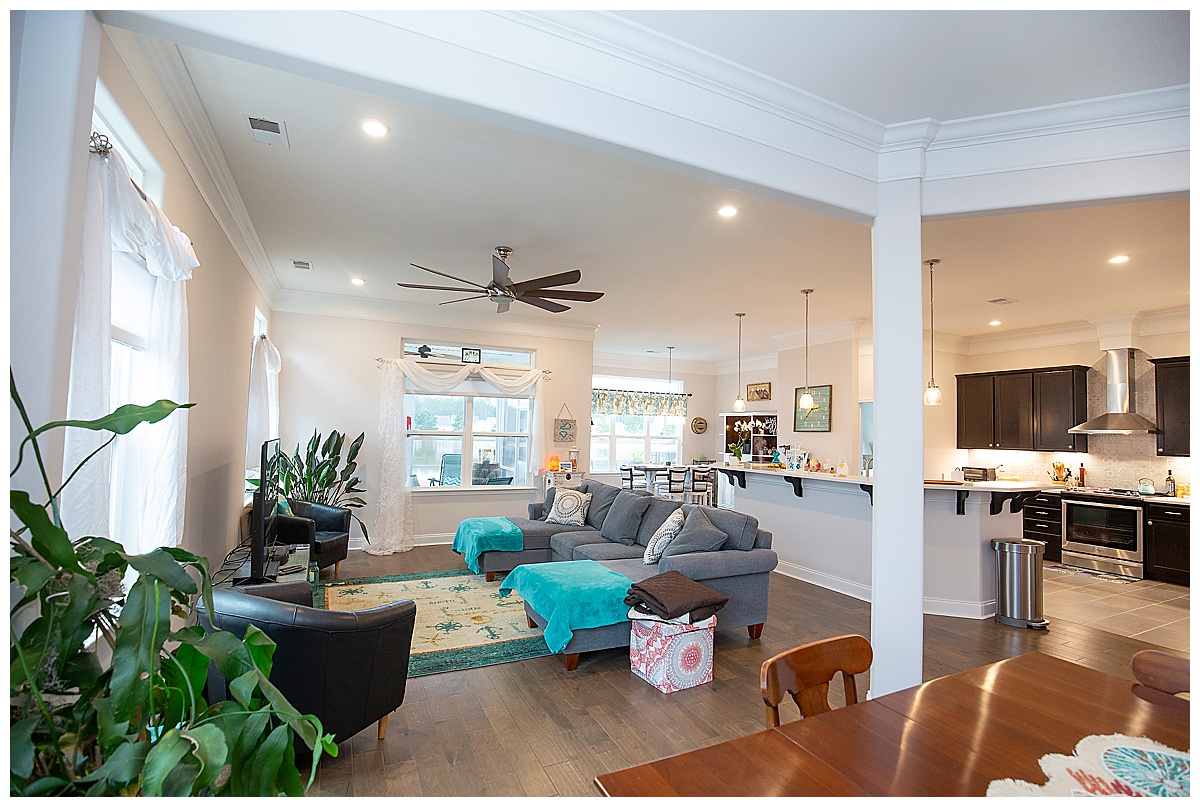 In the kitchen, I axed a microwave/hood over the stove and opted for this hood design. The tile backsplash is a nice touch to highlight the dark cabinets, and the under-cabinet lights really make it all pop.


Here are a couple of recent treasures. The turquoise vase was purchased in Jamestown at the Glass House last November during our anniversary day trip via the Jamestown-Surry ferry to Colonial Williamsburg, a favorite spot for us. Also during that time in Virginia, it was my birthday and my sweet sister-in-law, Lolly, set up a glass workshop for the ladies at Happy Hour Glass in Driver, VA. This is where I made the snowflake lantern!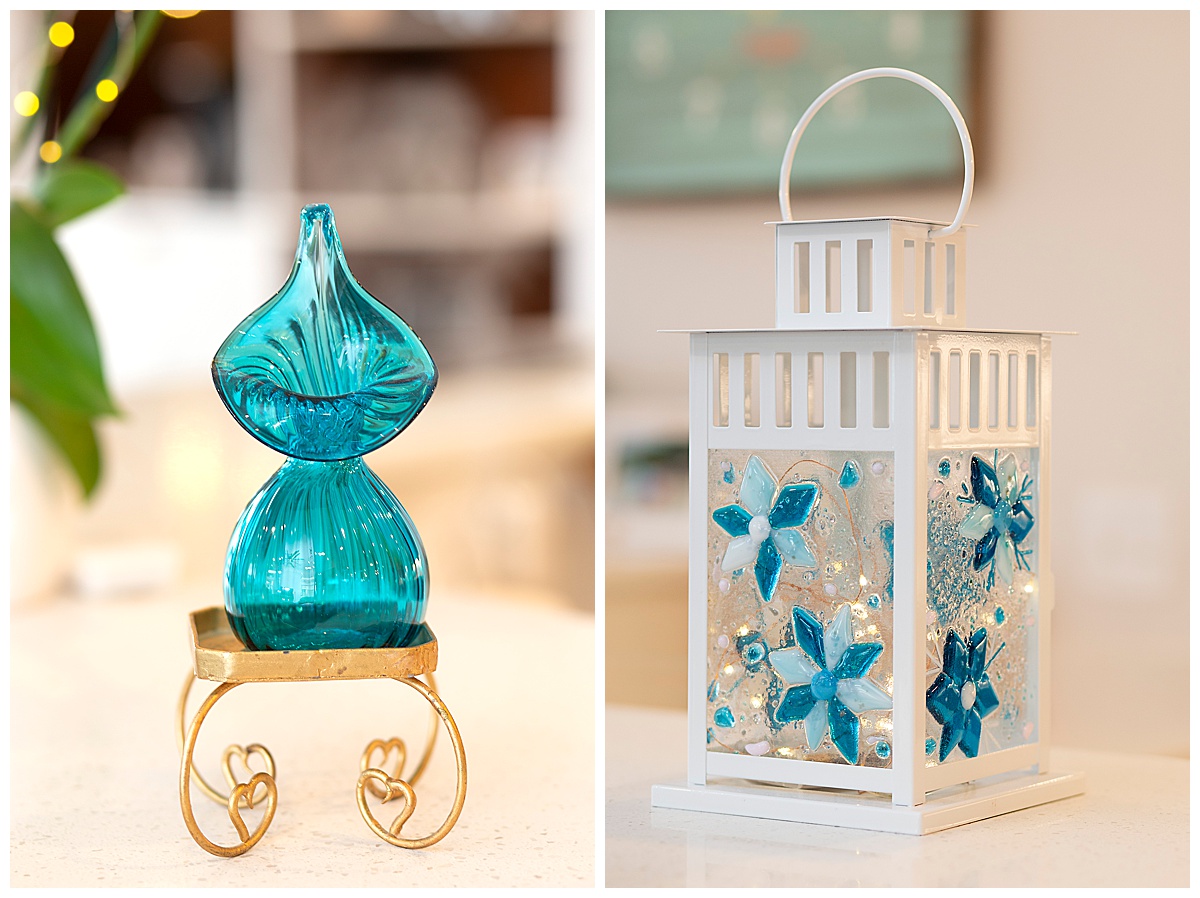 Here is our kitchenette area where we can sit and enjoy our backyard view of the lagoon and amazing sunsets!


The coffee bar has a story! It was a four-piece entertainment center that Mark and I purchased BEFORE we got married, so it has some age on it. Debating on whether to toss it or bring it to South Carolina with us, just in case, we opted to move it down. While in or apartment last year, we housed our "stuff" in an on-sight garage.  One day, I decided to get crafty and white-wash/stain paint this to give it a new look. Mark installed these pendant lights and the cute light bulbs filled with fairy lights were purchased from Ace Hardware.

Ah, our screened-in porch! Here you will see the rest of our the rattan furniture that matched the entertainment center. So yes, the coffee bar was that color. The lantern on the right was made a few years ago by Lolly. Yes, our house may be new but we have lots of memories sprinkled throughout.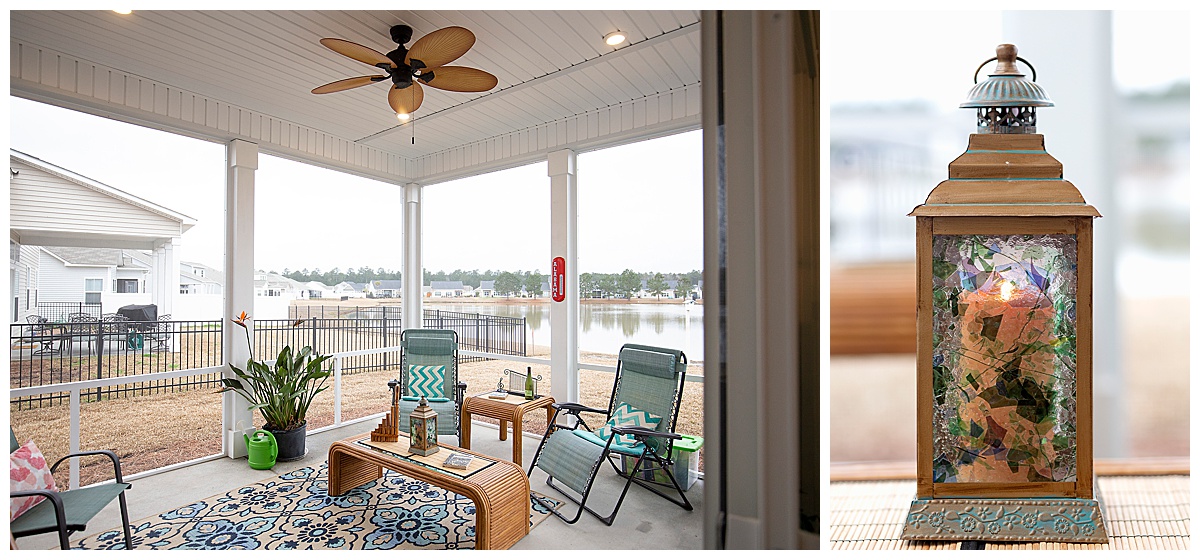 This is the current home for my latest Bird of Paradise. While I have one that traveled down here with us from Virginia, it has never bloomed! Like ever, in the 7+ years I have owned it. The locals here tell me it will bloom down here, to just be patient. Well I've been patient and am still hopeful but just in case it doesn't, I had to buy this one that I know blooms! Watch out for the day I broadcast my decade-old plant finally bloomed, LOL!  This particular bird (what they call the actual flower) has been open for months now, and it makes me happy!


This outdoor dining table was bought in the spring of 2019, so it was even a year old when we moved. It came from Harris Teeter on Bridge Road! The tree on the right is a Valencia orange tree and had four oranges on it when we purchased it. They were quite tasty and we are looking forward to more vitamin C from this fruit this year! The palm, orange tree, and Bird of Paradise were all purchased from Palms on the Parkway on St. Helena Island. It's an awesome nursery and the owner, Isaiah is great! We love the Sea Islands and if you visit, you can be certain a trip there will be on the agenda.
You will notice we are missing a fence. It's on the "some-day" list as we have to wait to fund that project. Gutters are first on the list as they are a must down here in the low country.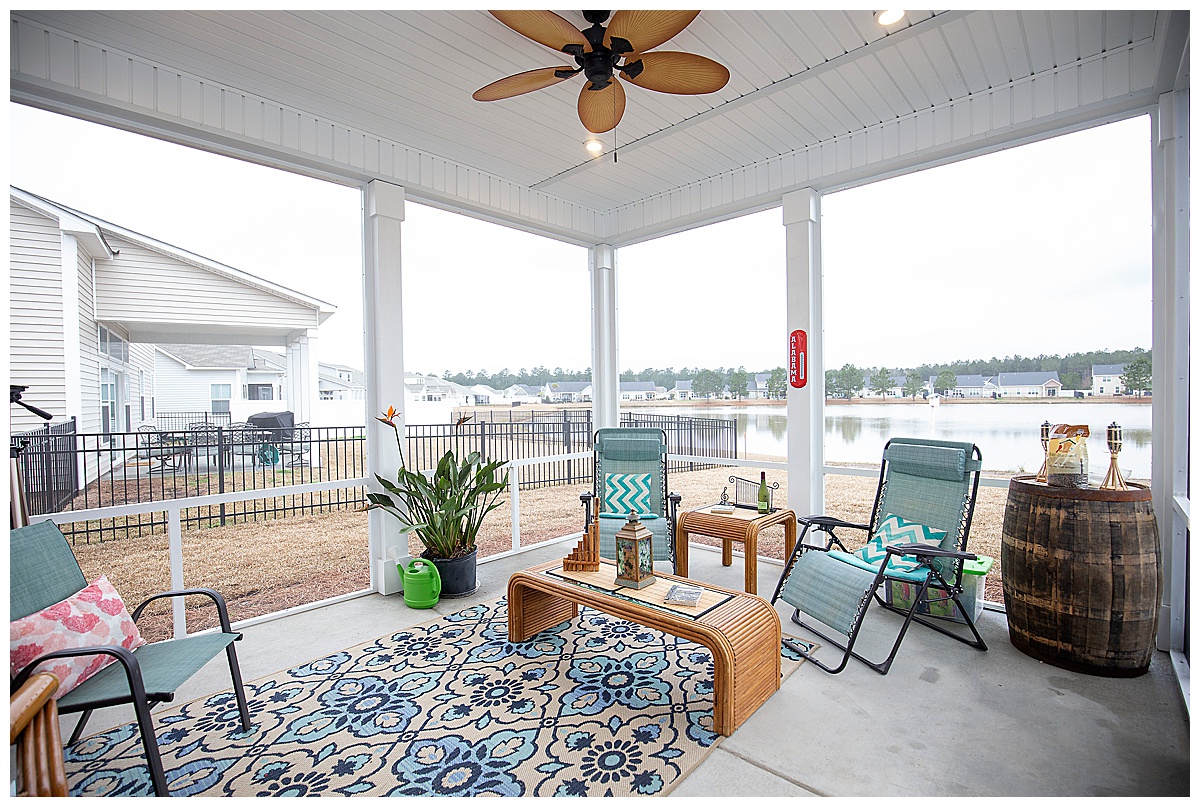 This cute palm tree glass print was given to me by our son-in-law, Jon Boy, on one of his antiquing adventures. It fits perfect here in our home in the Palmetto state.


What is this? It is a piece of glass I made during my days studying Art and Photography at TCC's Visual Art Center during a glassblowing glass. It was supposed to be a bowl, but sort of collapsed, haha! I still think it looks cool. The turquoise glass on the right was also made during that class and turned out pretty cool.

Here is our bedroom. While we have shades, I am still debating on what to do for curtains/valance and artwork. I do have family pics hanging on the wall as I want that to be my first visual every morning!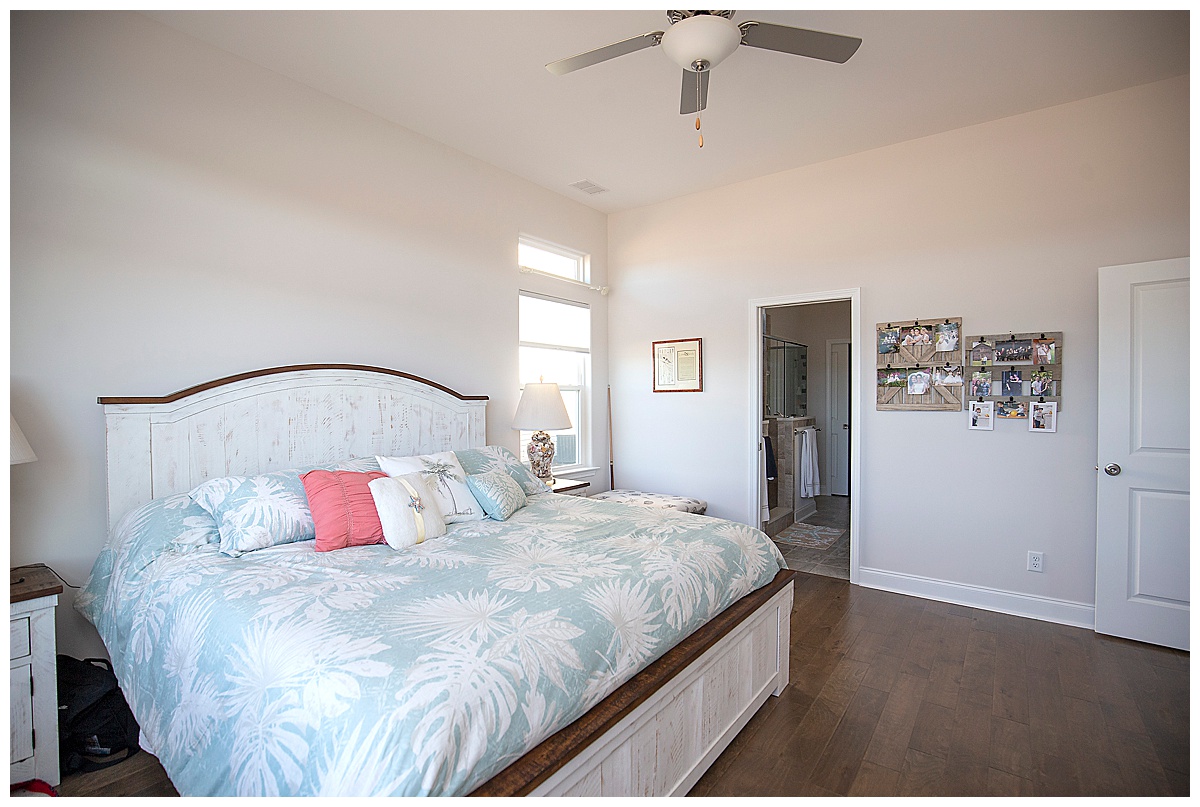 The bathroom, complete with two pocket doors, includes Mark's dream shower. Well, I do love it! We are still waiting on the door and the glass enclosure to be finished so excuse the duck tape, haha! It works for now and we are getting used to no door. We have three other doors. Pick one! A linen closet, a pocket door that leads to our walk-in closet, and a water closet (e.g. the toilet).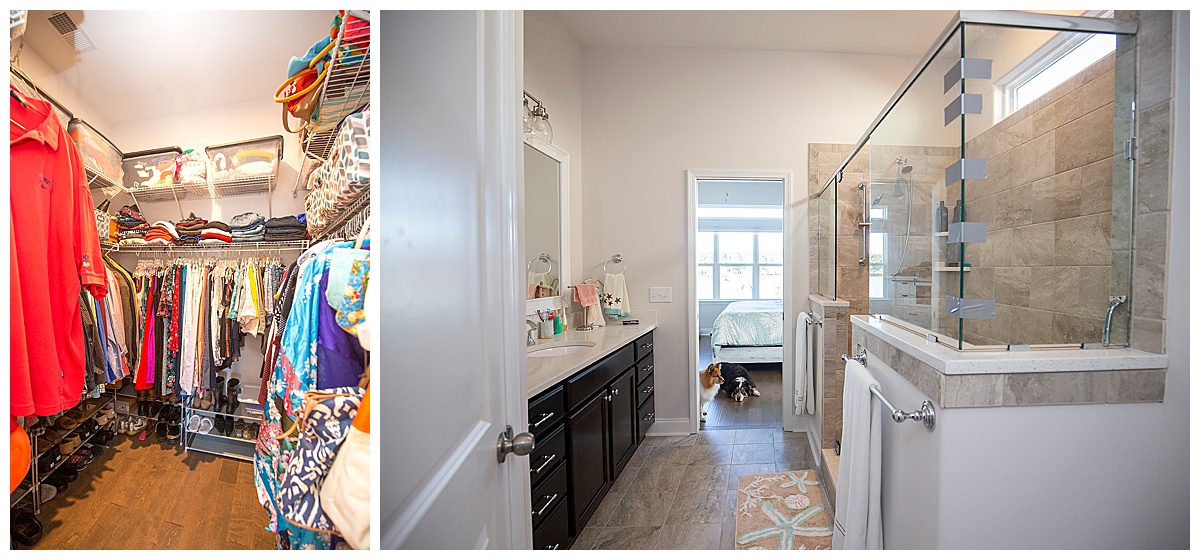 The crab and seahorse wall decor came from Smithfield Flags in Smithfield, VA. It is a great store right on Main Street and has hundreds of flags and decor. Great little shop!

Ah, yes! These! A constant reminder that regardless of the distance from our family and friends, love prevails.

I love orchids as they last for months! This is a photo from our Jamaican trip. A trip that we will never forget! Our daughters and sister-in-law pitched in and gifted us with that trip during a period of dark time in or lives. A much needed, beautiful escape to paradise.


You enter the laundry room through the door next to the refrigerator. We didn't bring our washer/dryer with us so we bought new.  I decided to try something different and went with the Electrolux front-load washer/dryer, and I love them. We purchased them and the refrigerator from Living Goods just down the street from us.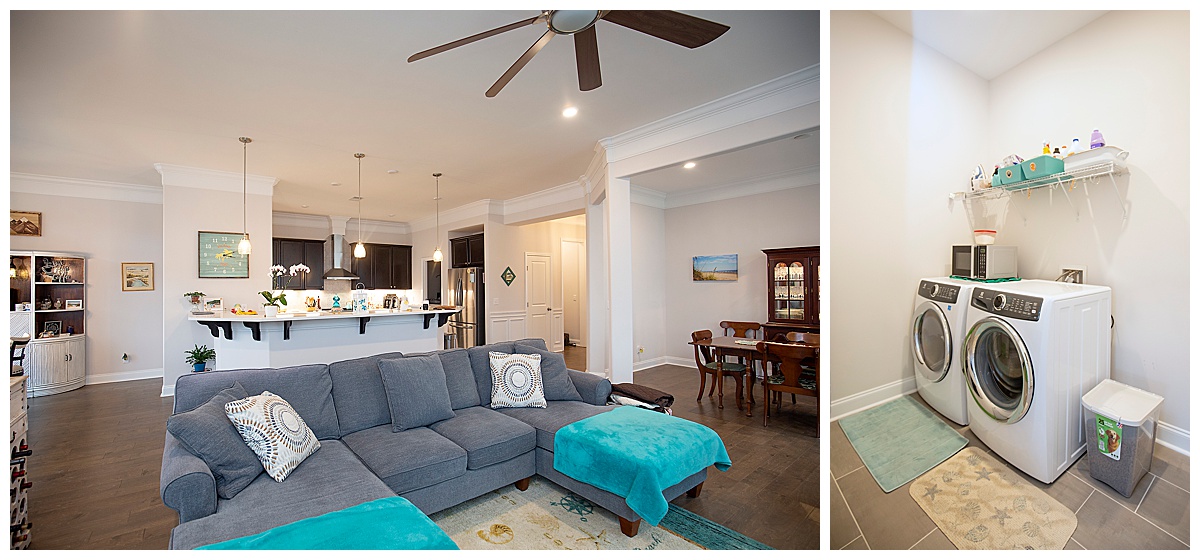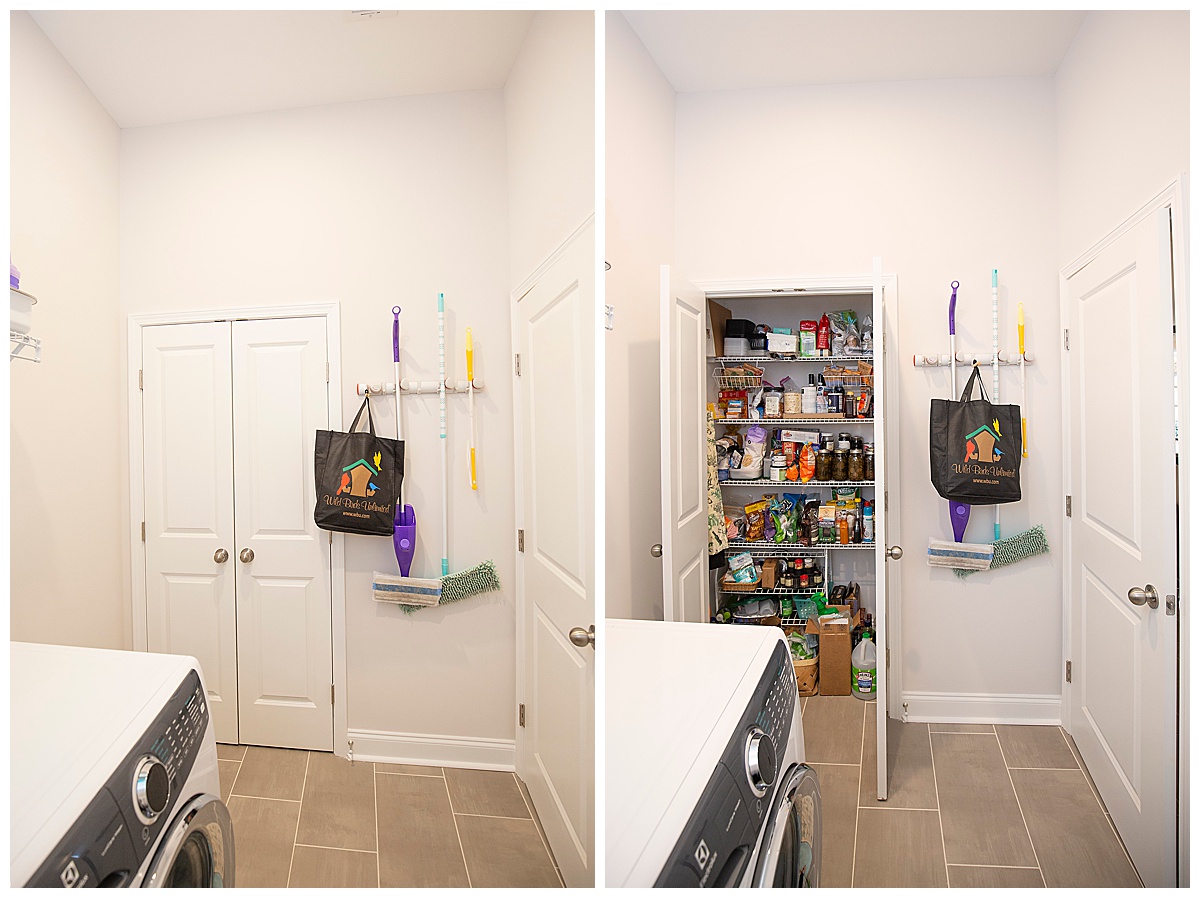 The front hallway has more doors, LOL! The door on the right leads to the garage. Yeah, you are not going to see that right now, although we can get the Acura in there! The middle doorway opening leads to my studio upstairs and the door on the left is another storage closet where I keep kitchen gadgets, casserole dishes, all the big stuff you need but don't want taking up cabinet space. Yea, I got that when we eliminated the bedroom. We converted the bedroom doorway to a coat closet and made this an "appliance" closet. A win-win all around for our lifestyle.


Let's go upstairs..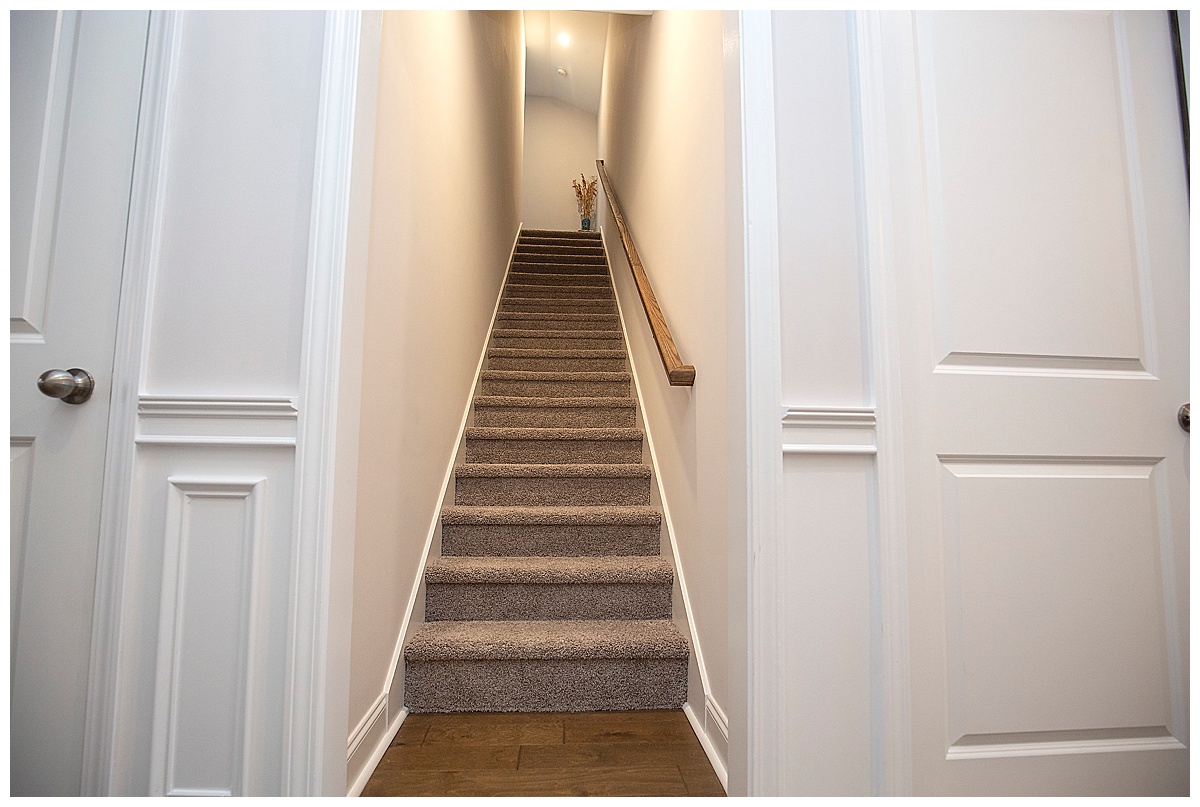 It is still a work in progress but you can get a visual. A sitting/lounging area complete with a couch and carpet with the 10′ x 17′ gable extension for studio shooting.



The left doors are a storage closet, the center door is a bathroom, and the  door on the right…

is access to the attic. No pull-down stairs to access the attic space! The bookshelf holds an eclectic supply of reading material from children's books from our homeschool days to devotionals, business stuff, art, photography, etc. This shelving unit was made by my dad years ago for my girls and it fits perfectly in this area!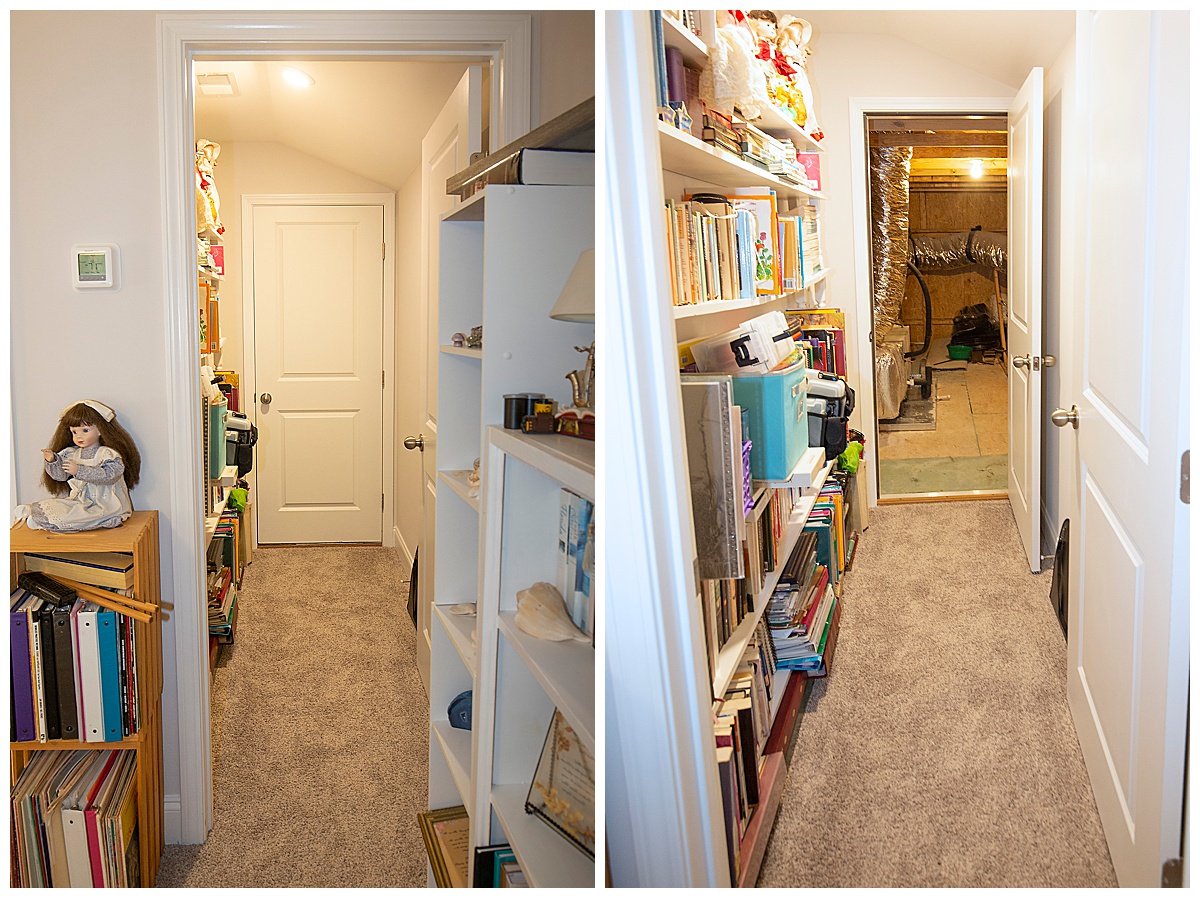 This window offers both a wonderful view and nice lighting for shooting photos.

These lamps were also made by my wonderful Lolly for my girls. Well, you see who has them now, haha! It's the little things, right?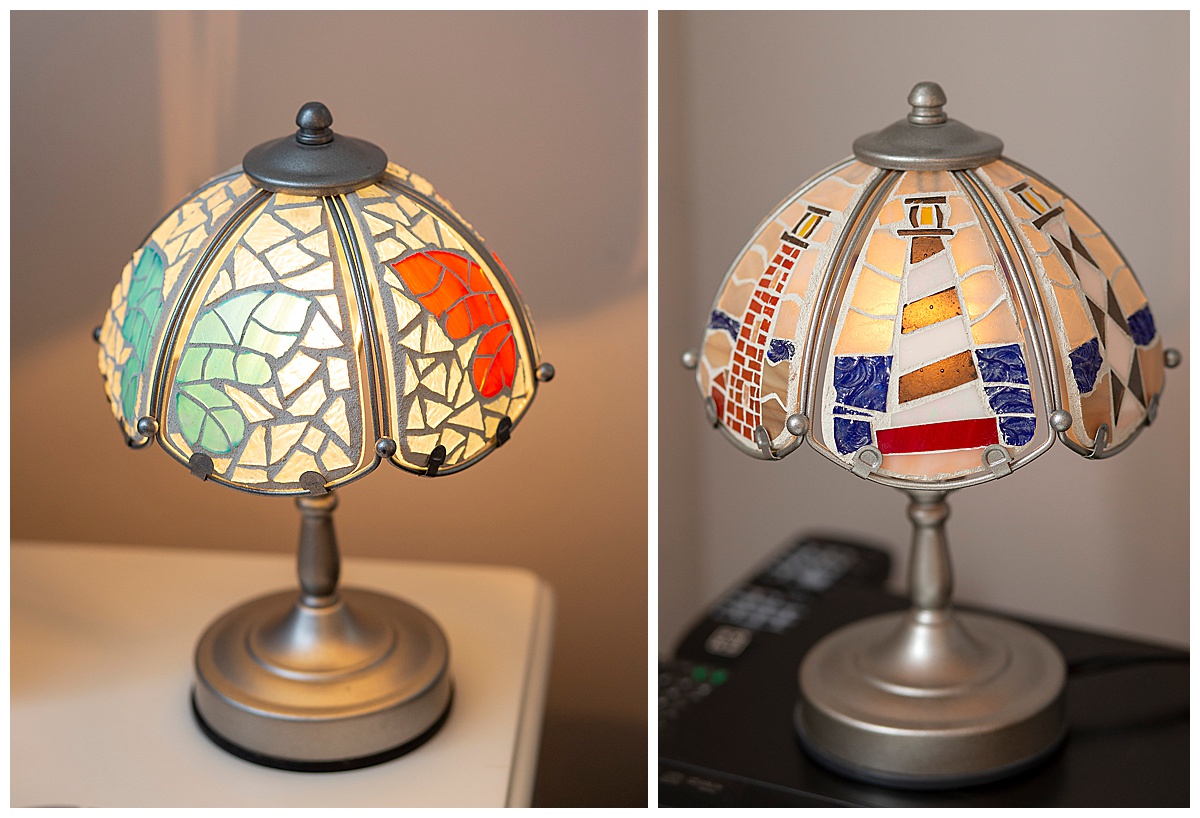 Our two grandsons!


Artwork from my college classes. I miss this and will hopefully get back into doing more artsy stuff.  The picture on the left is silverpoint and was created from a photo of our dog, Foxie.  The Fundamentals of Design is a box filled with items from that class, which I really enjoyed. The bulldog is scratchboard, also done from a class-provided photo. I don't know whose dog it is but I love how it turned out!

Heading back downstairs (yes, there's a lot of steps to climb 10′ ceilings), we find a collage of float-mount wraps of photos from the Outer Banks. The Currituck Beach Lighthouse, Sunset Grille in Duck, buoys spotted on Corolla beach years back, and a blue crab. More little memories on the walls of where we have visited and special times together as family.

When you come to visit, please sign our book, compliments of Meghan, as we would love to have your handwriting documenting your stay and we may even end up with a photo book of your adventure down here.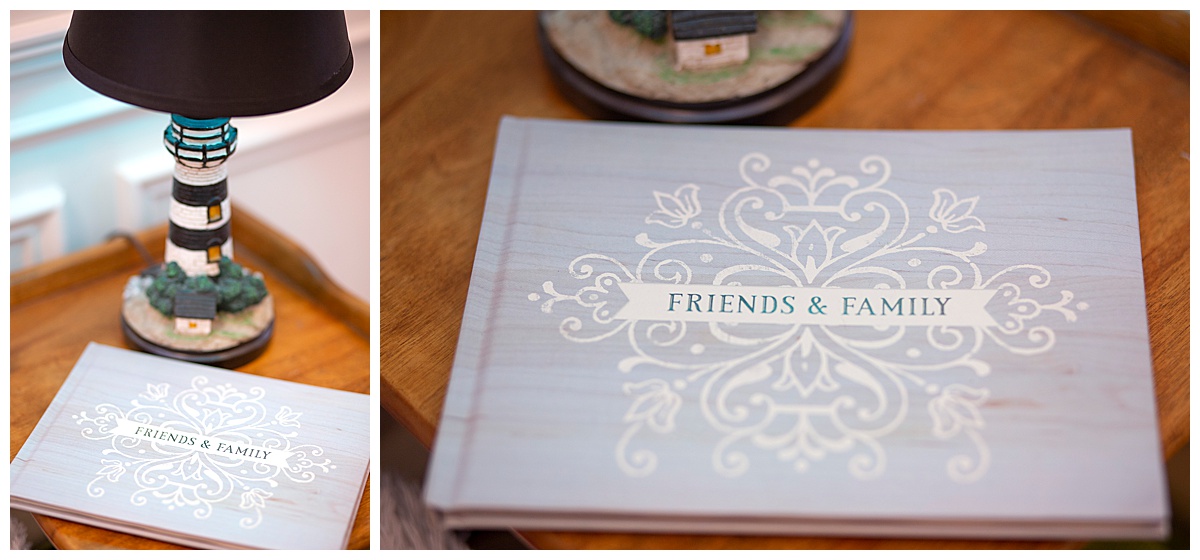 One of my favorite photos of The Kent Clan goofing off together! It reminds me of the happy times we have together and while we may currently be MILES apart, I hope we can all reunite often to make memories and continue our fun times together!

From our home to yours…Come see us! Sip on a glass of ice-cold sweet tea, and enjoy southern living at its finest!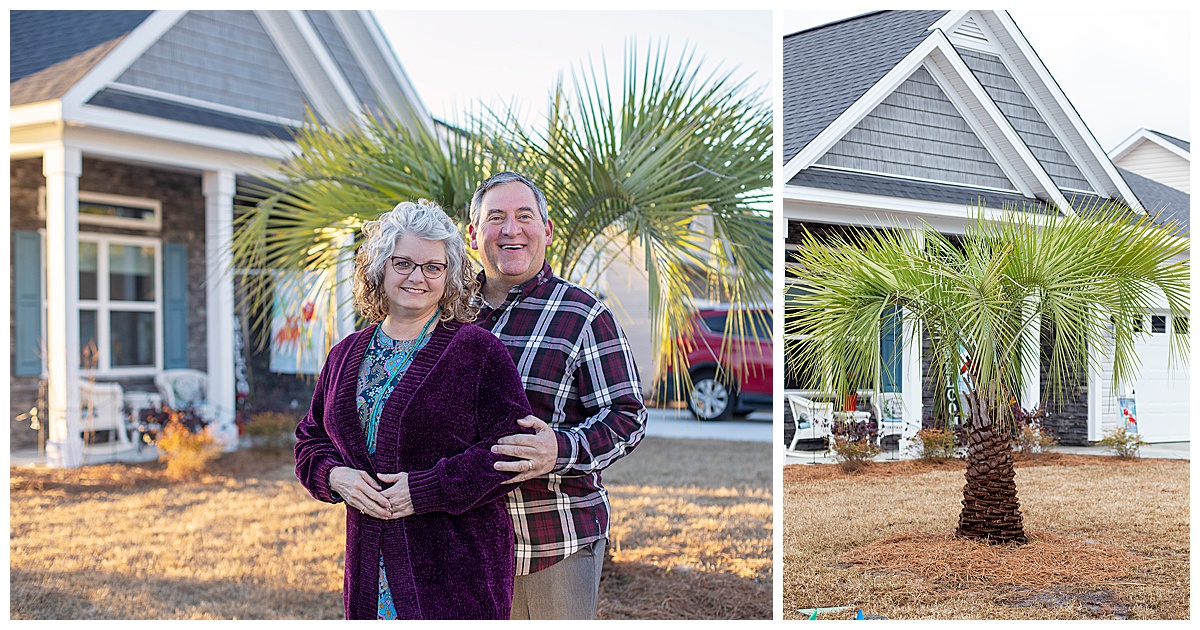 The Kents