This blog post! It is all about wedding gowns, brides, and our daughters! We have three, beautiful daughters and as of November 5, 2018, all three are now married. But there is more to the story of their weddings and specifically how each of them wore something from my wedding gown on their special day!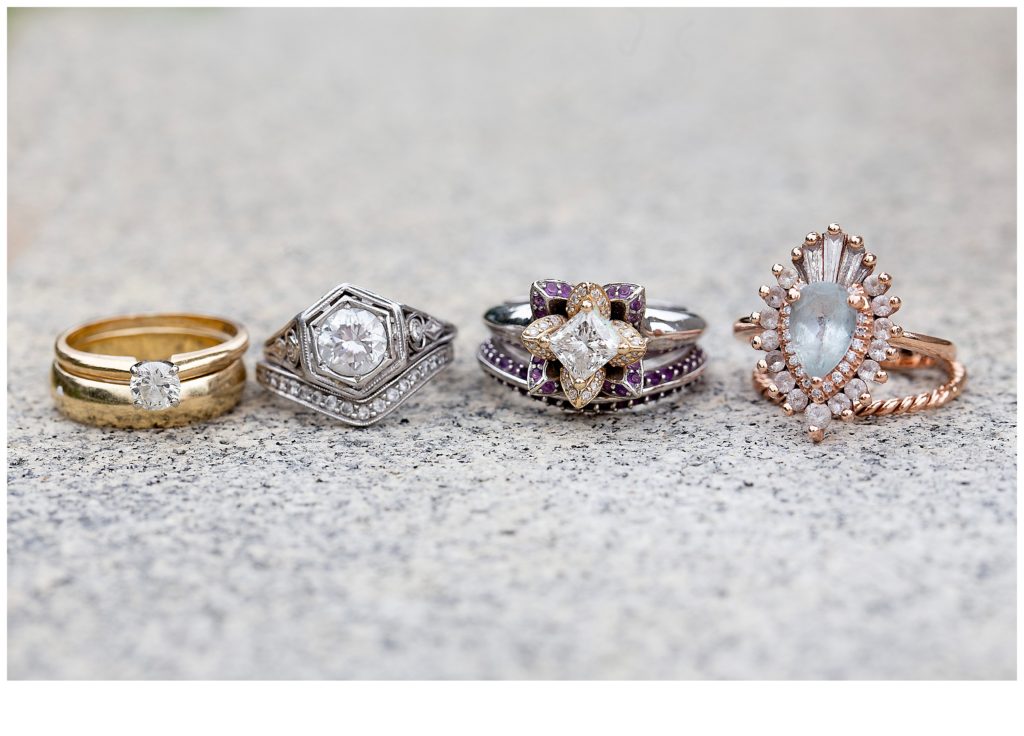 My husband, Mark, and I got married on November 23, 1985. As you can see, my dress had long sleeves, a high neck, and a very long train. Meghan chose my dress to wear on her wedding day but with alterations. Mainly, the train was shortened but keeping the medallion laces on it, the sleeves were removed, and the mesh neckline lace was removed.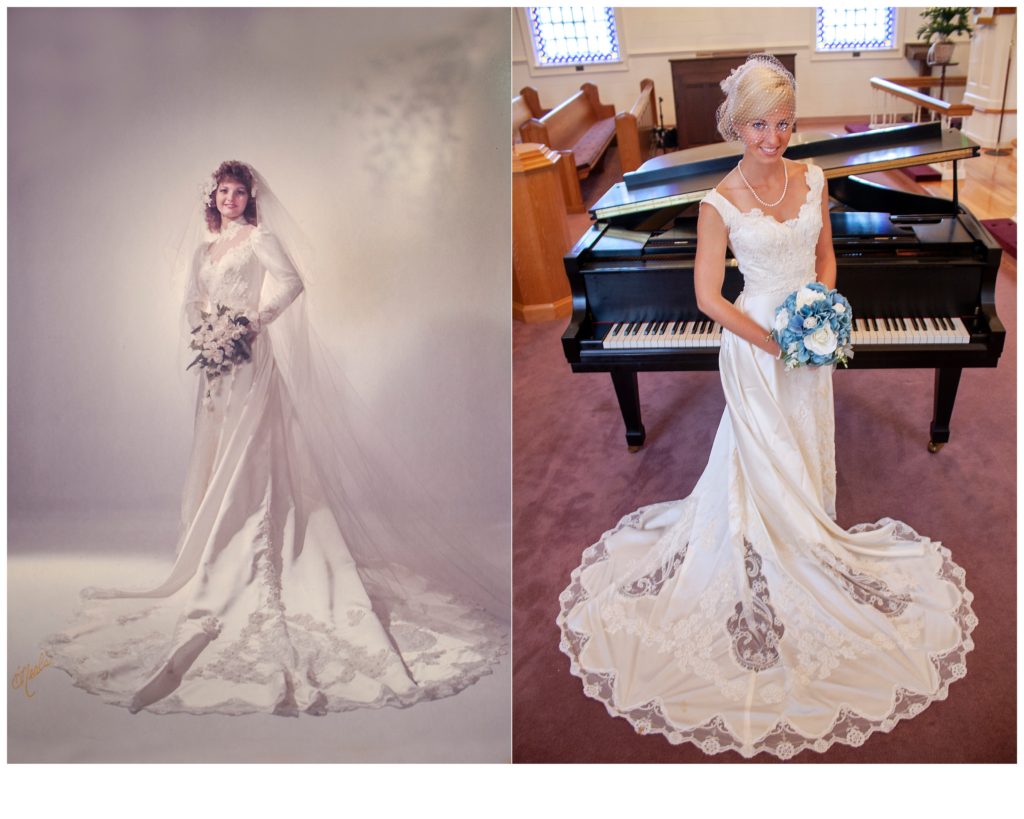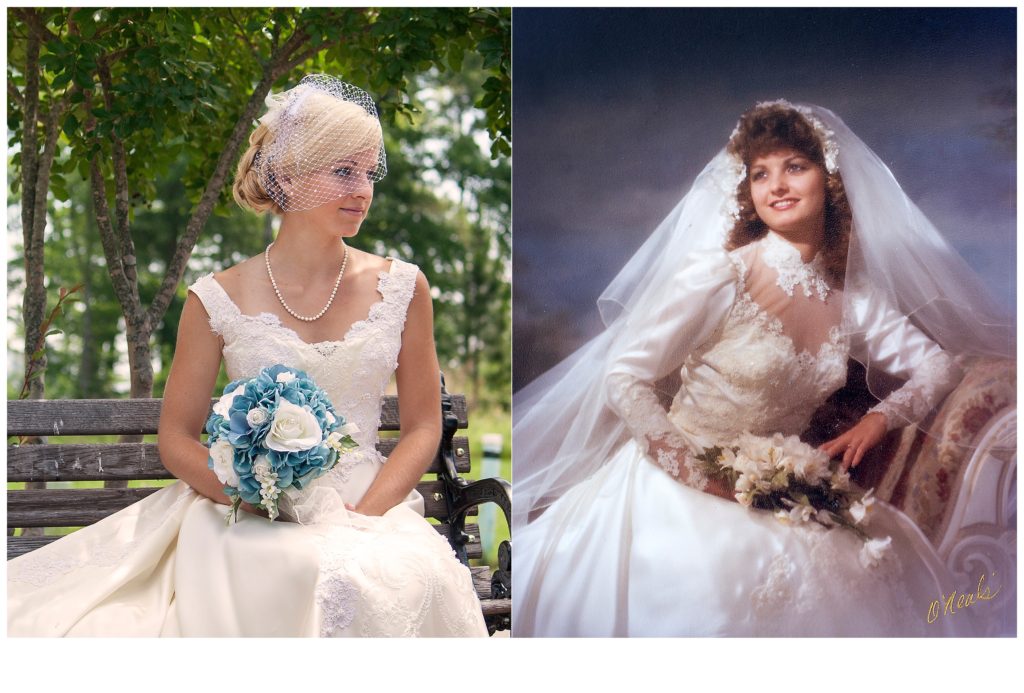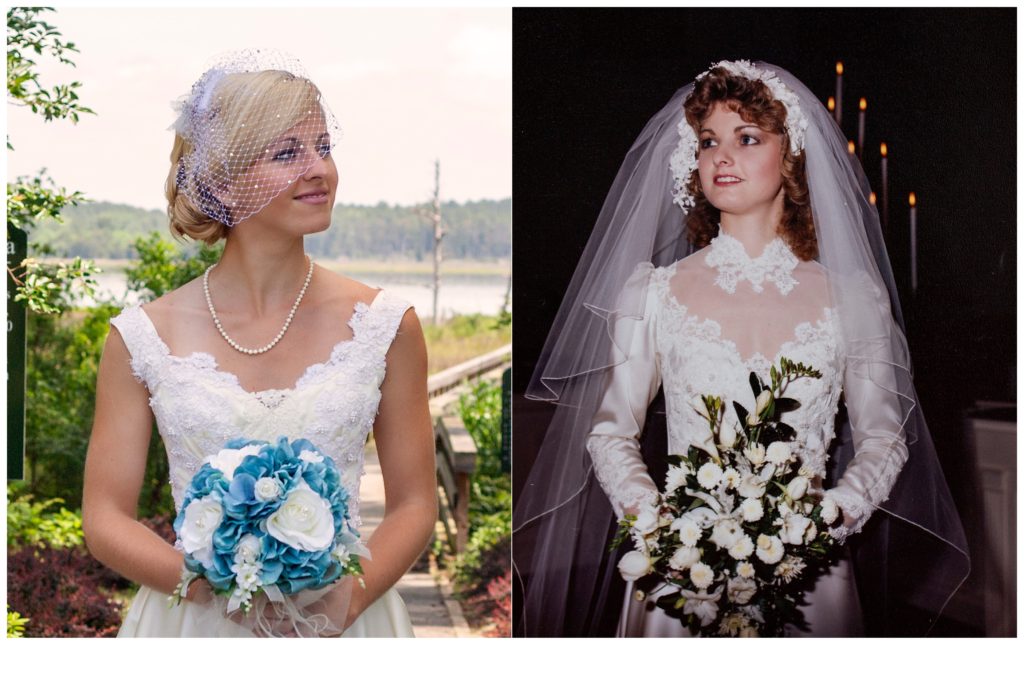 Kaitlyn wore my veil while Chloe had flowers from pieces of my dress in her hair and her garter was made from my lace.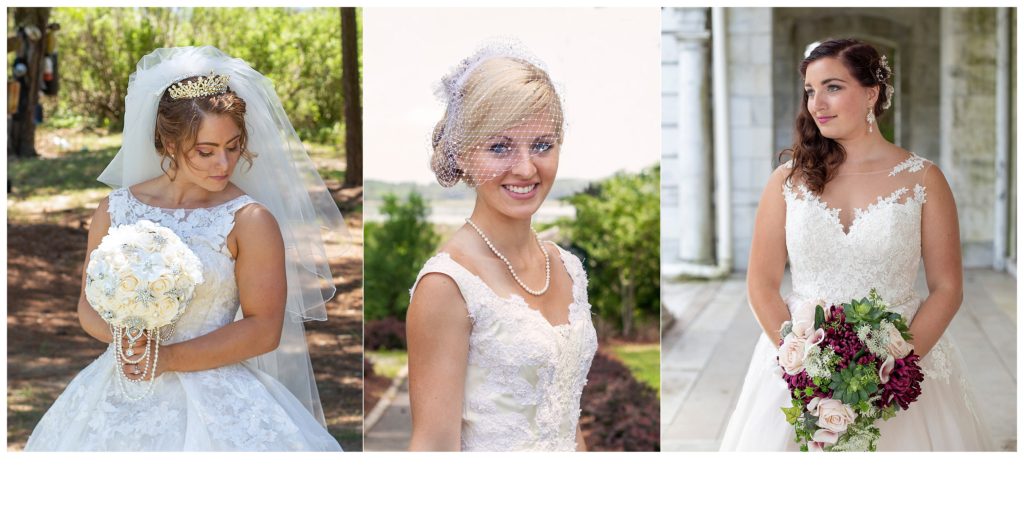 My crafty sister-in-law, aka Lolly, was the instigator in making this trend happen!!! I am so thankful for her and all that she does for us!! Here are the hair pieces, a garter, and a decorative hair comb. You can view Chloe's bridals here.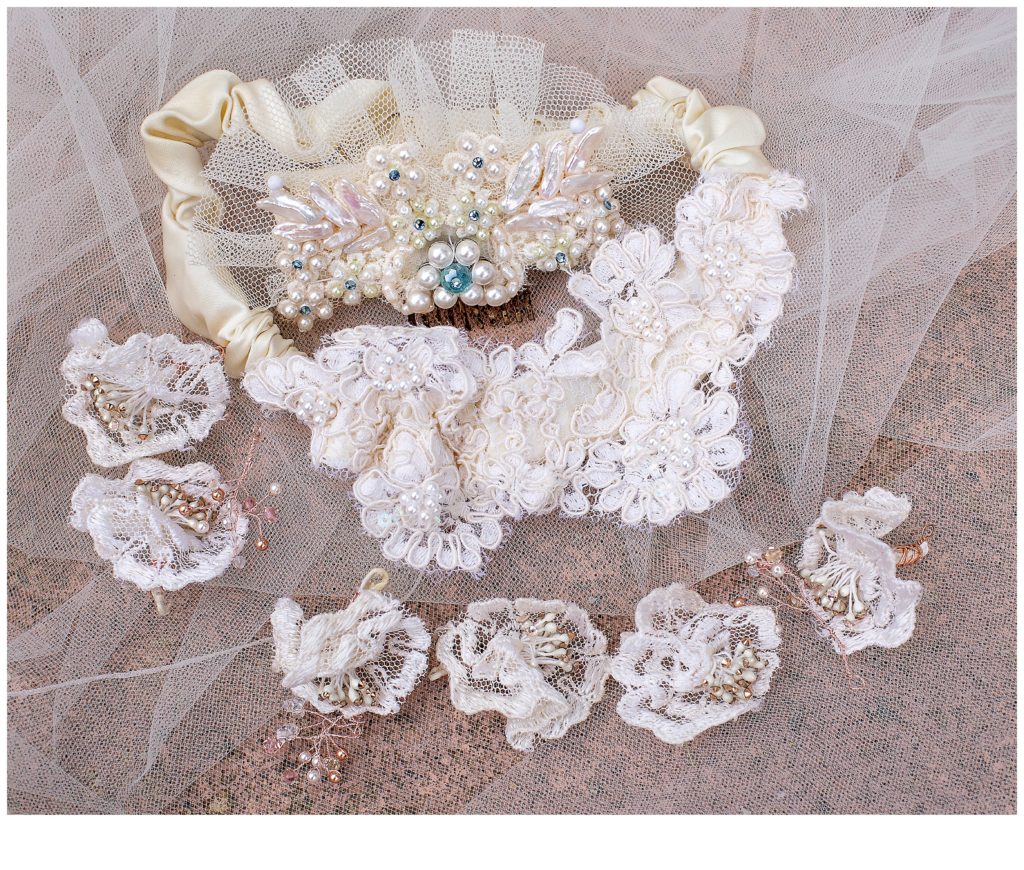 Lolly also took the neckline from my dress and made me a fan for Meghan's wedding.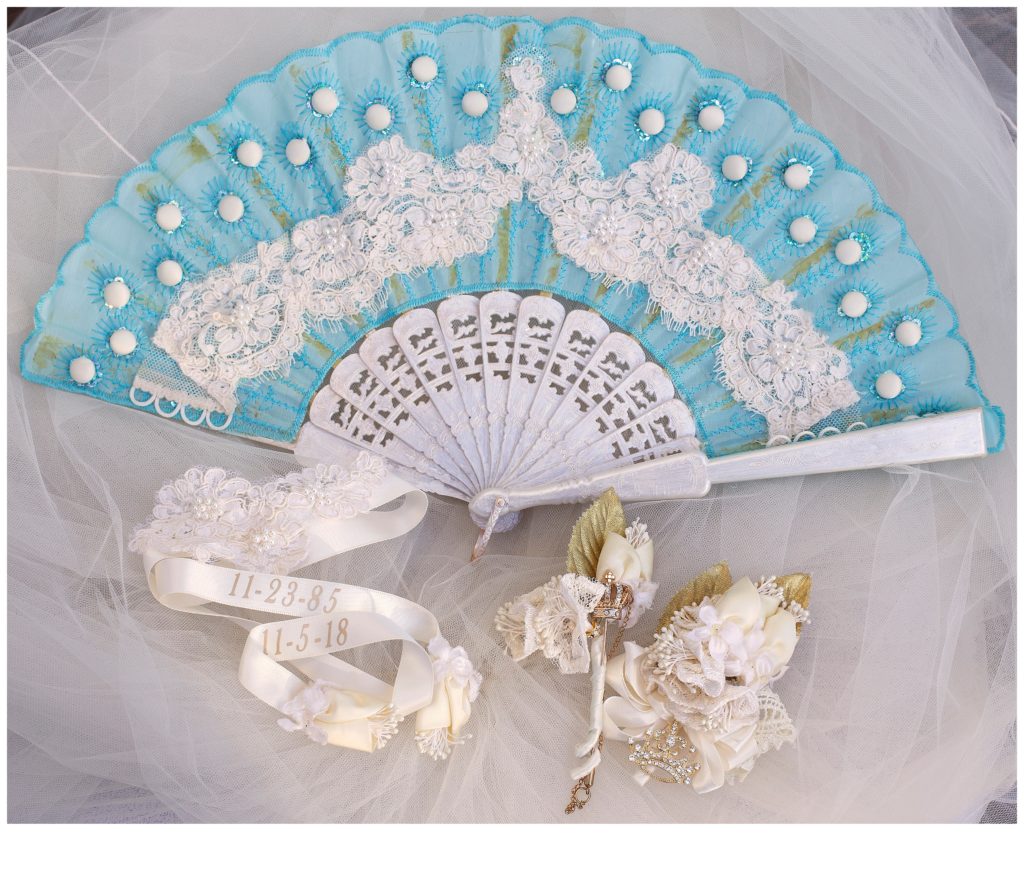 For Kaitlyn's wedding, she made me a corsage and Mark a boutonnière. Yes, that was the Disney wedding! View her bridals here.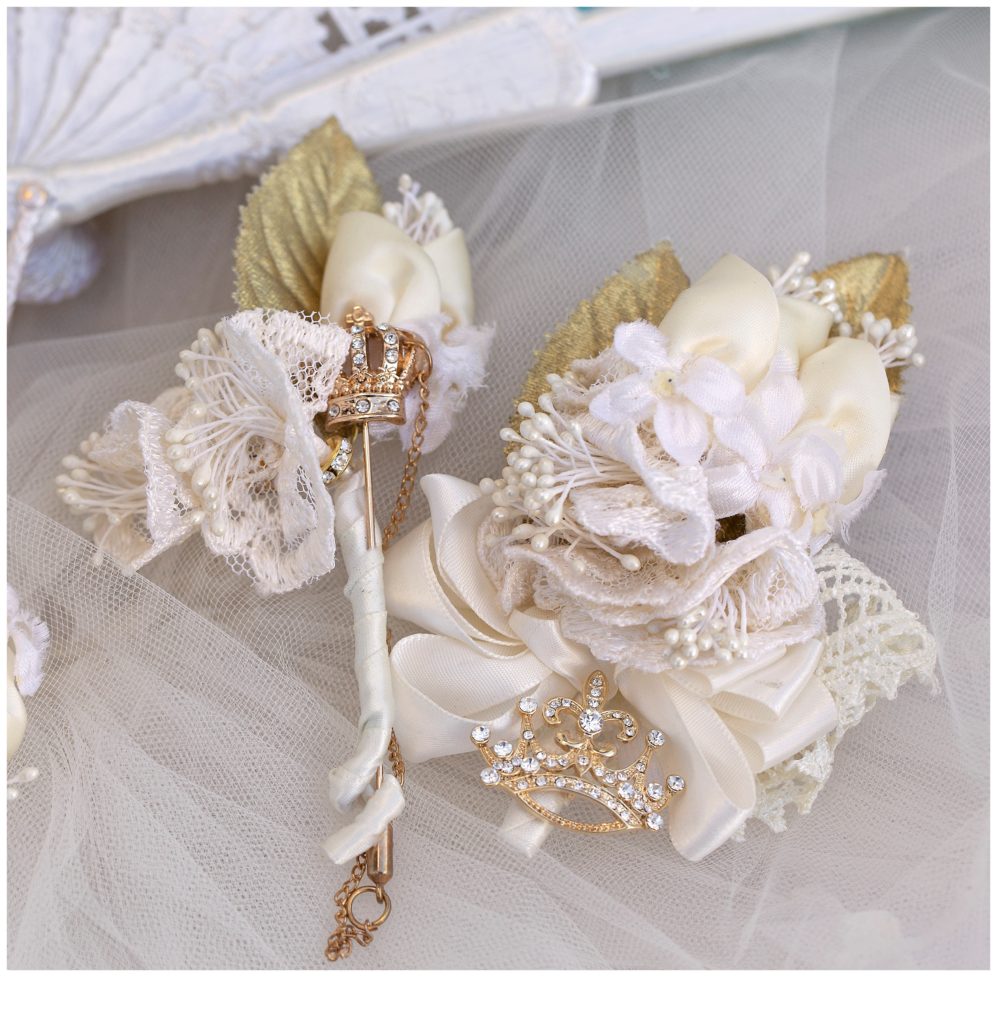 For Chloe's wedding, she made a wrist corsage with the dates for both of our weddings.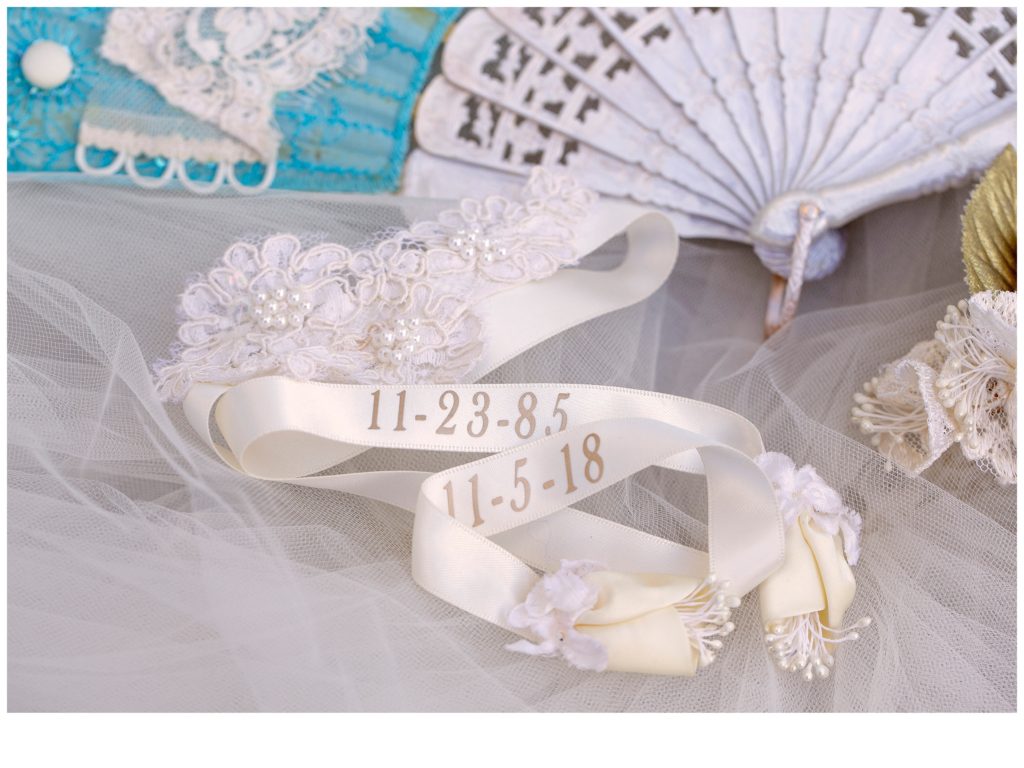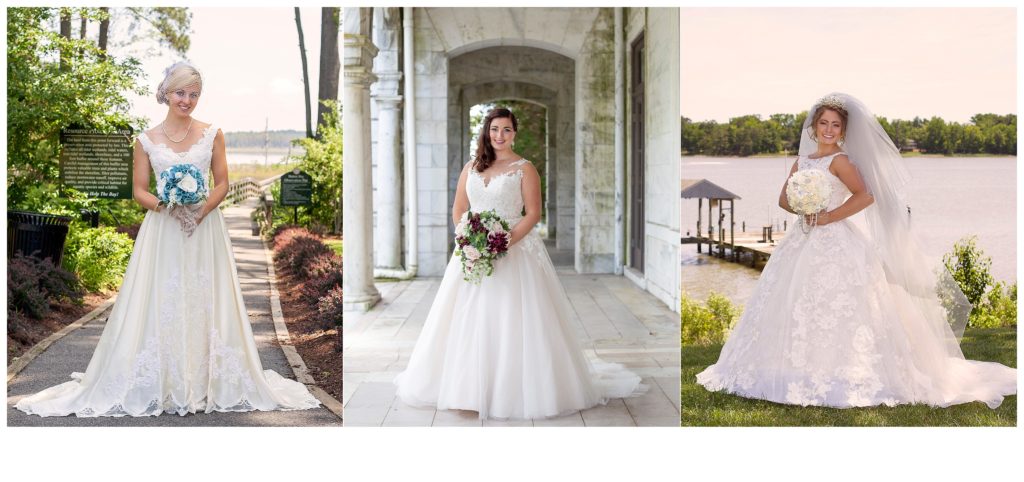 A dear friend, Kim, made all three bouquets! They are so beautiful!!!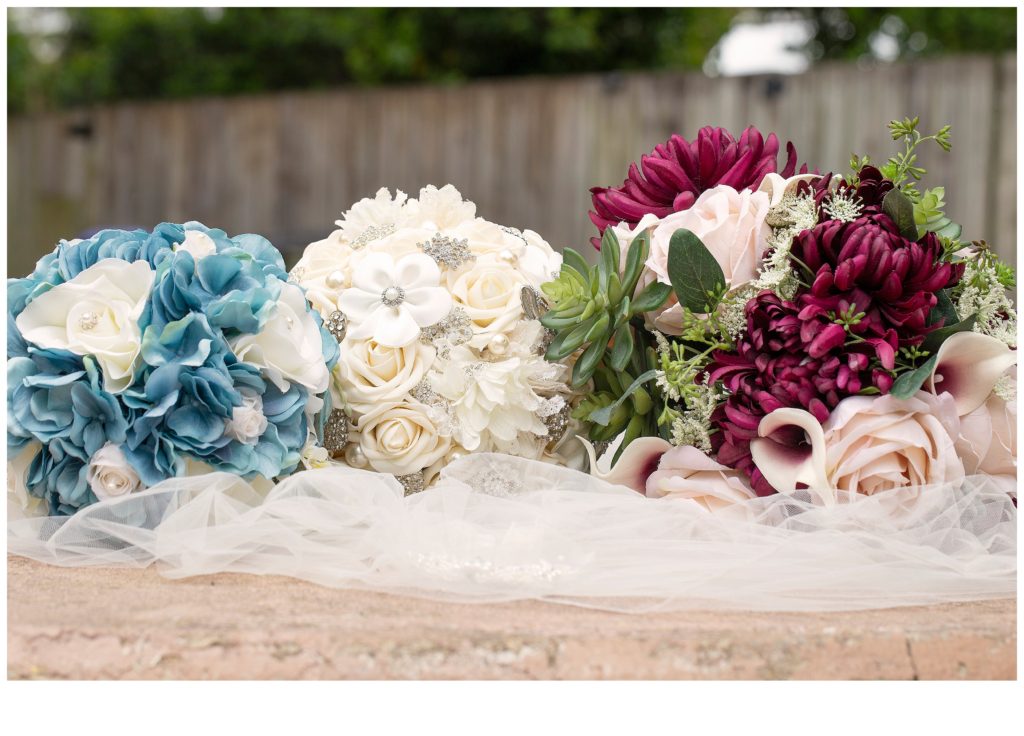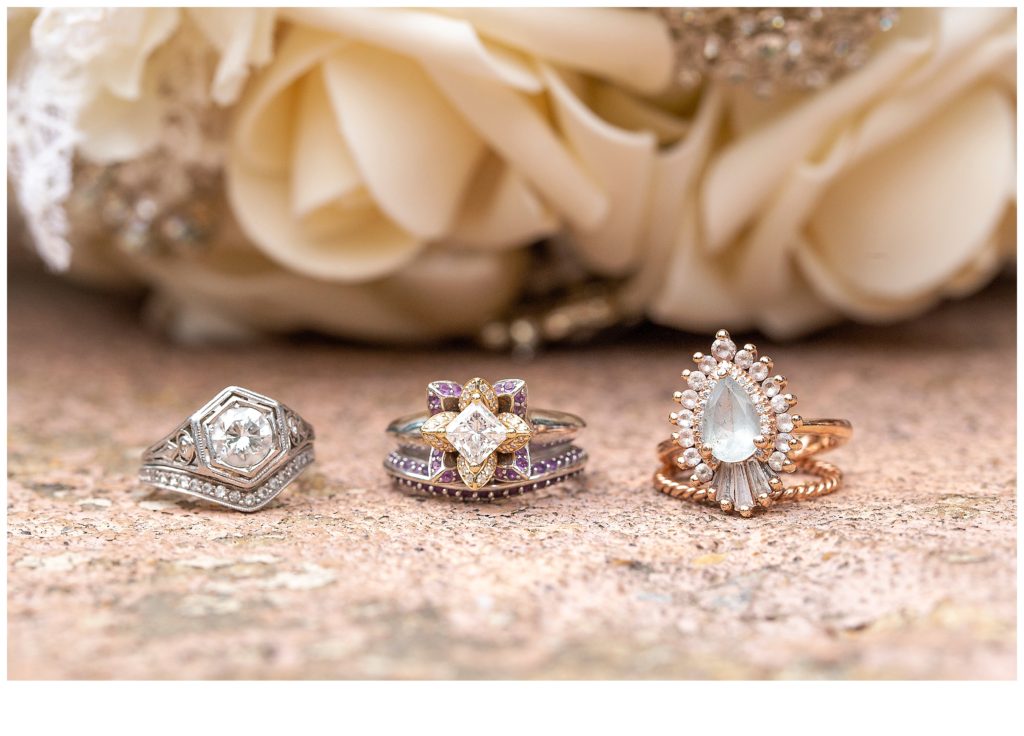 So you may wonder what this all has to do Maymont Gardens! Well, Chloe thought it would be a good idea after everyone got married to go on a Sister Bridal shoot and put their dresses once again so Mom could take their pictures! So we did just that. We headed up to Richmond for a girlie getaway and created memories!!!! My pack mule, Lydia, was so awesome helping carry stuff. Three brides in wedding dresses is a lot to manage at one time! Lydia was compensated though! She got a senior session the day before as we mapped out the gardens and strategically planned out how this was going to go down on this 100-acre historic site. You can view her session here.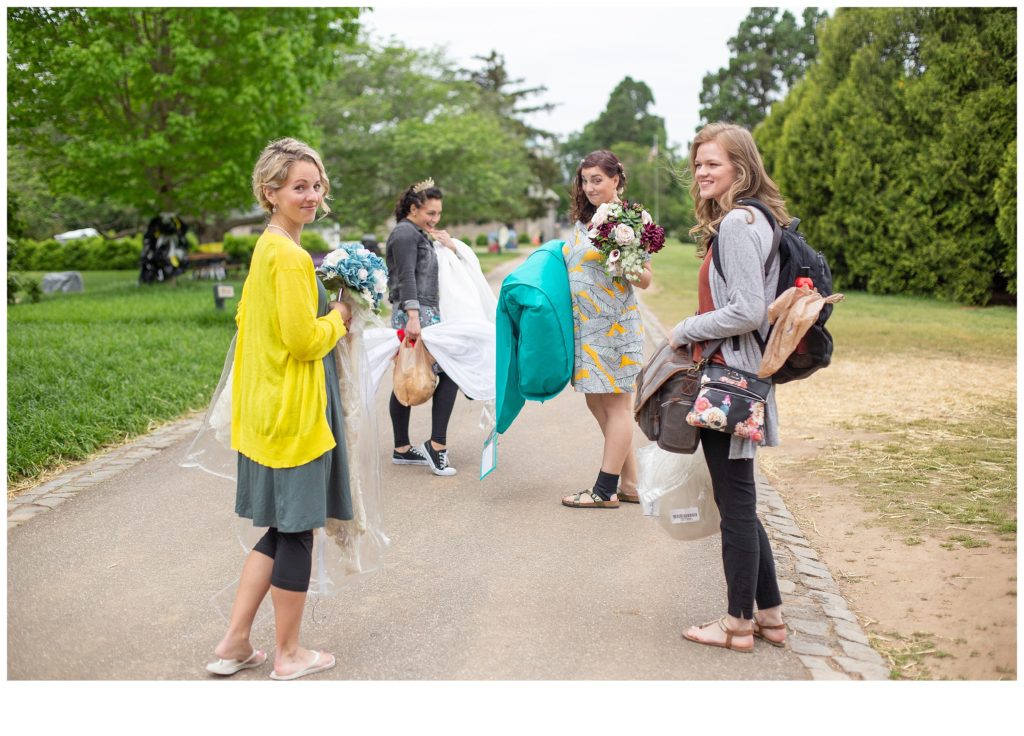 The Japanese Gardens are located at the bottom of a hill that you must travel down, gear and all but worth the beauty!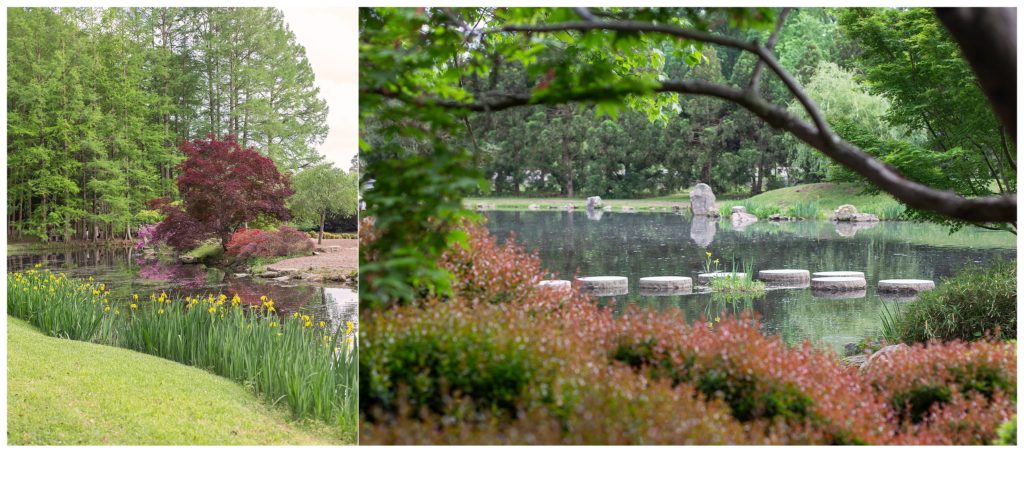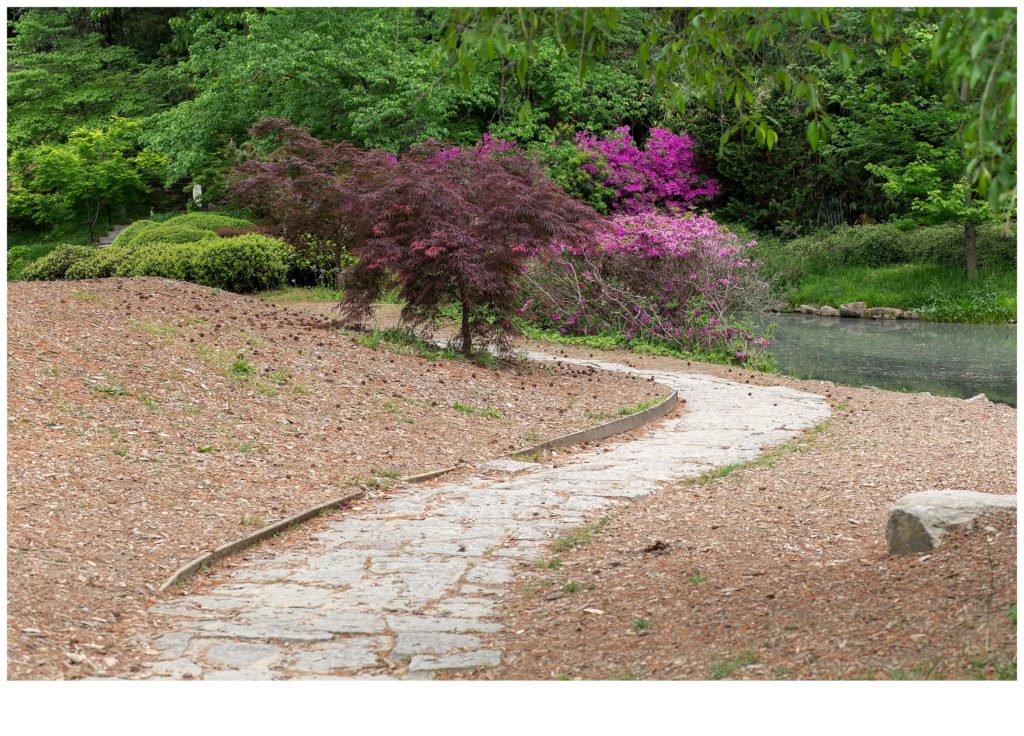 Sometimes your vision just won't work. Like the girls standing on those stepping stones with their gowns on. Yea, that didn't happen, LOL!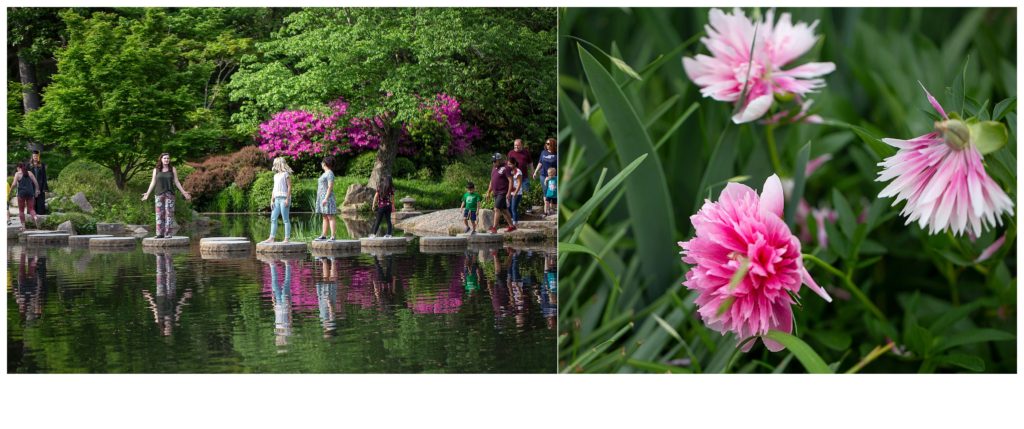 Once they were "dressed", they pretty much became the topic of conversation for everyone visiting the gardens that day. And they had paparazzi fans too that just had to take a pic of them!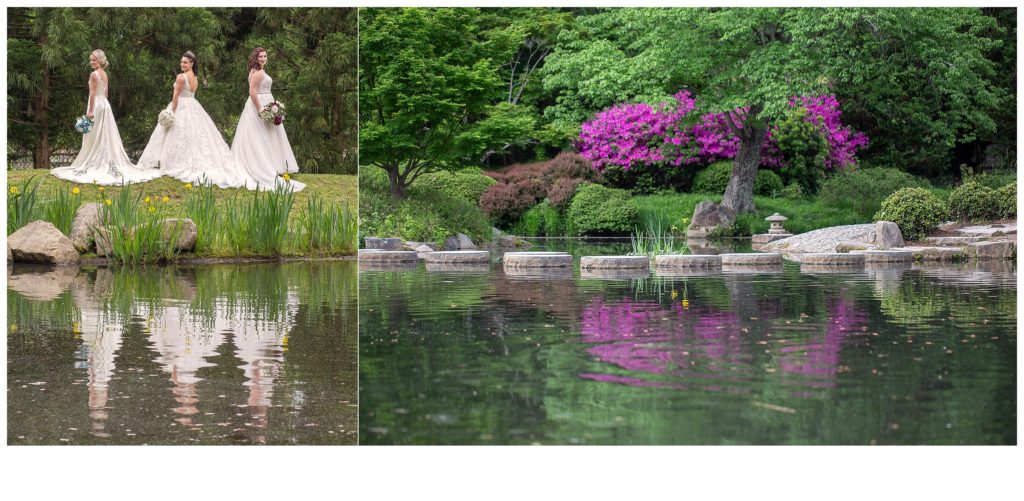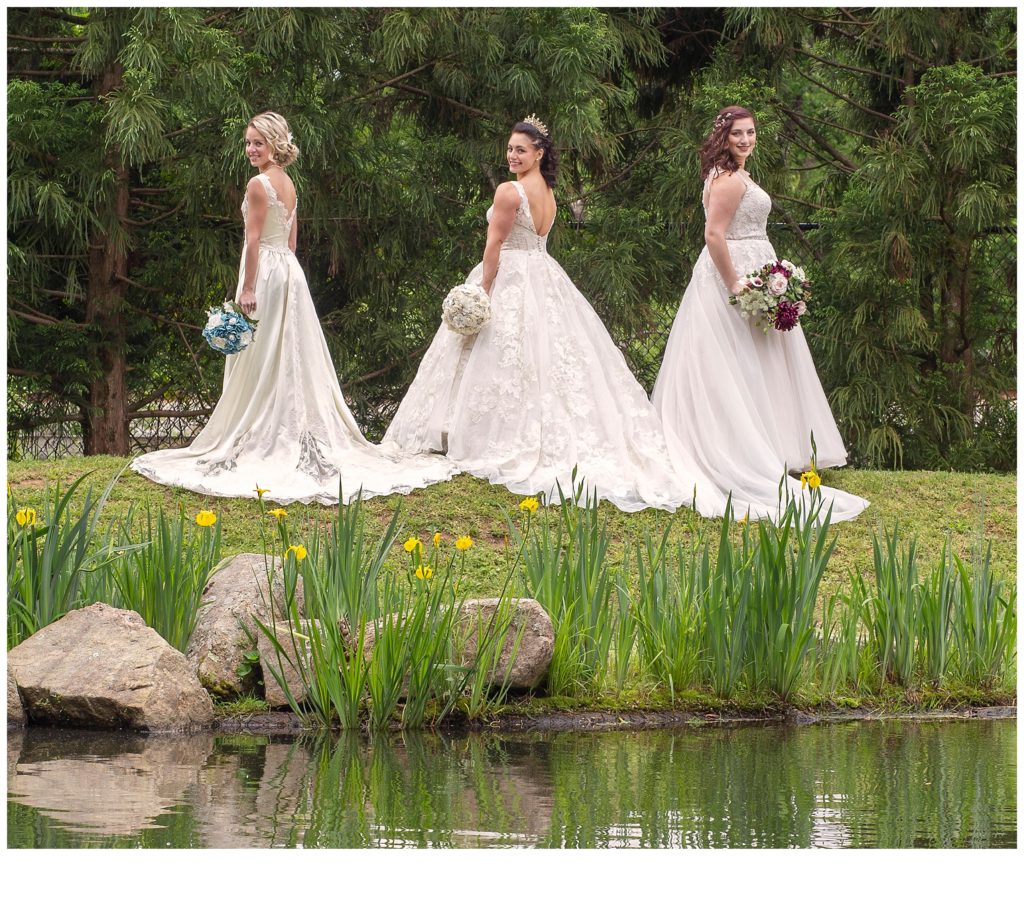 I love their smiles and the bond they have with each other!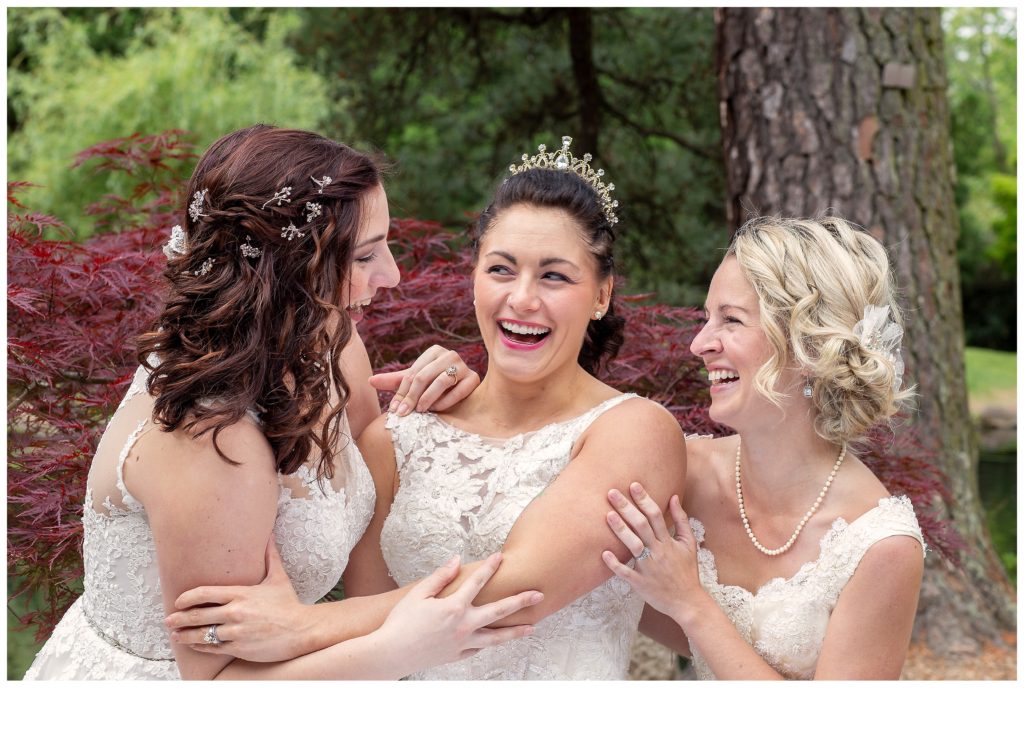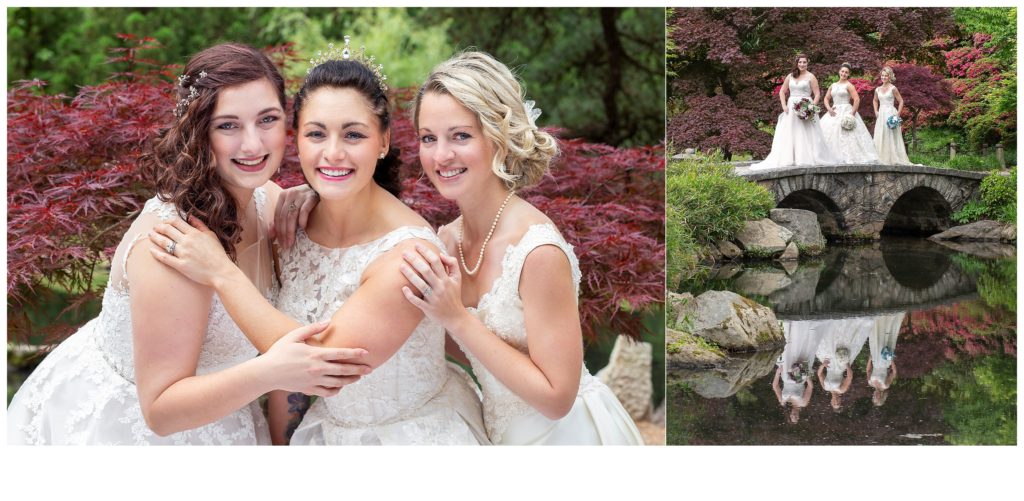 I mean seriously! I thought I was in a piece of paradise with the blooming azaleas, a stream, yellow iris.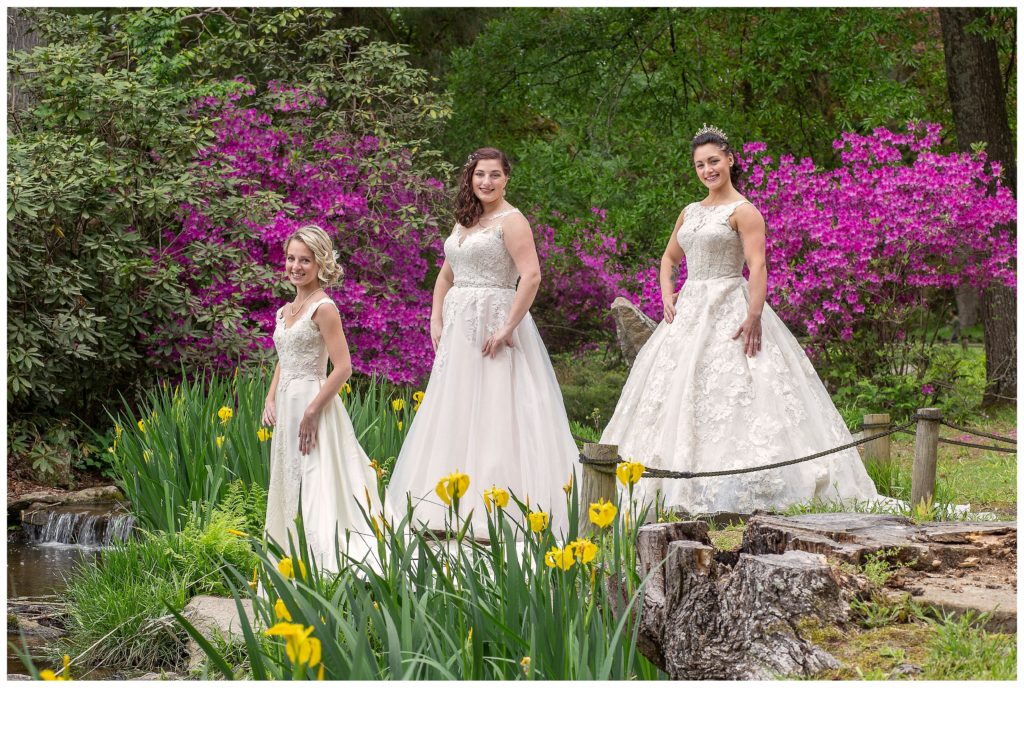 Oh, and a bridge…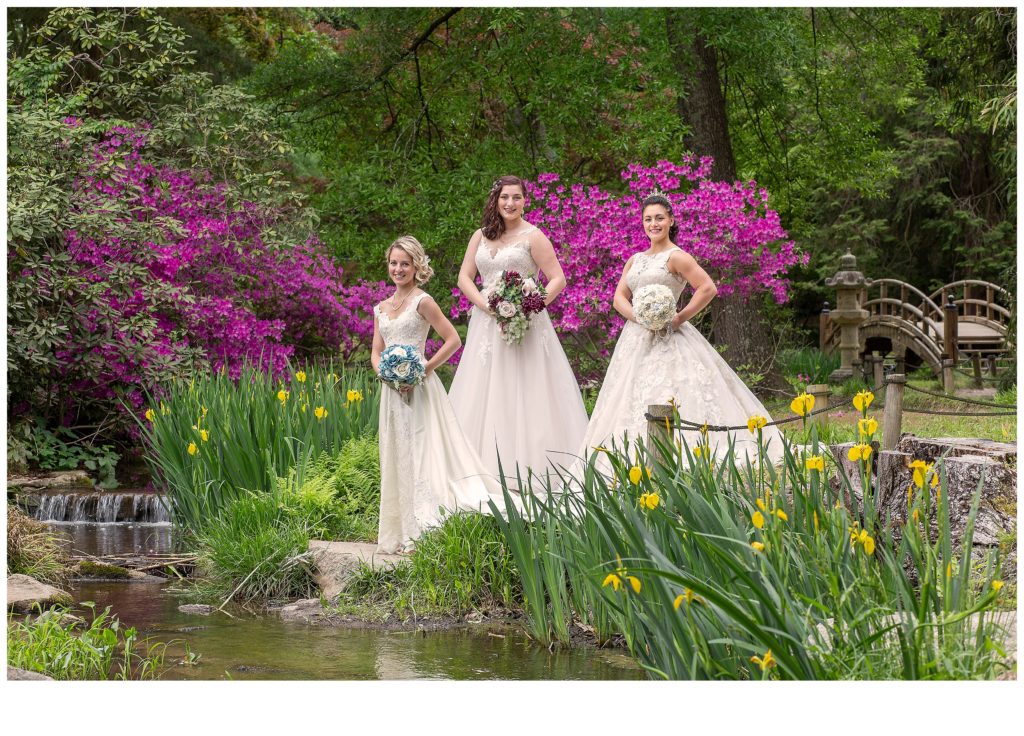 AND a Waterfall! What more could one ask for in a backdrop!!!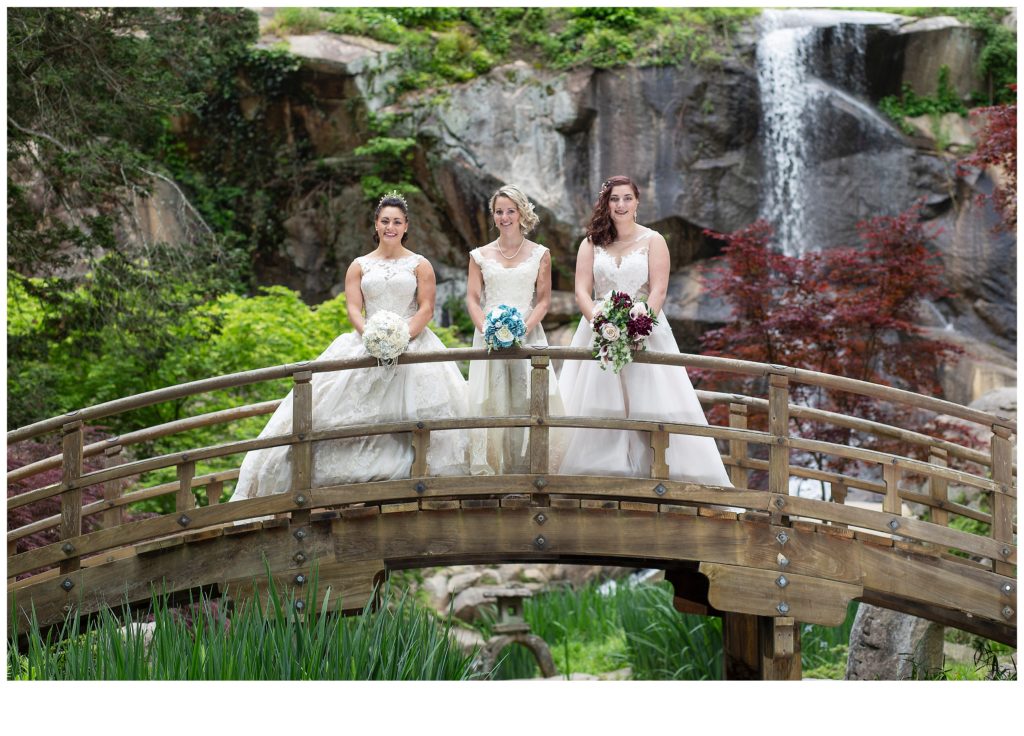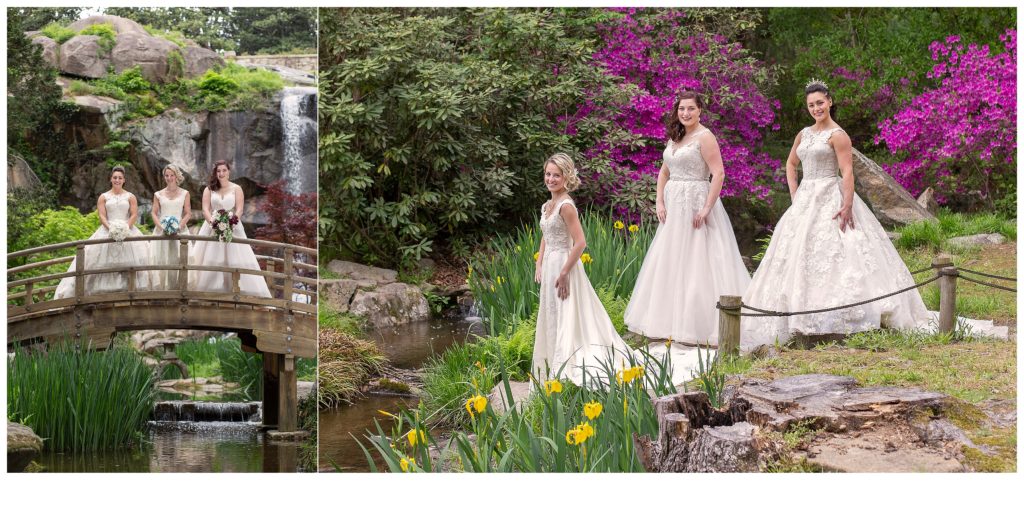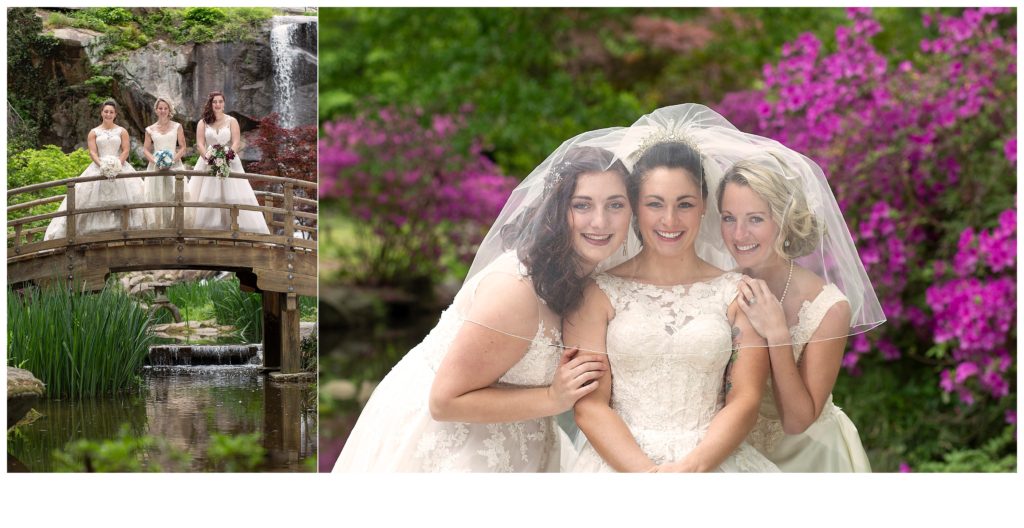 Yes, my three girls under my 34-year-old veil!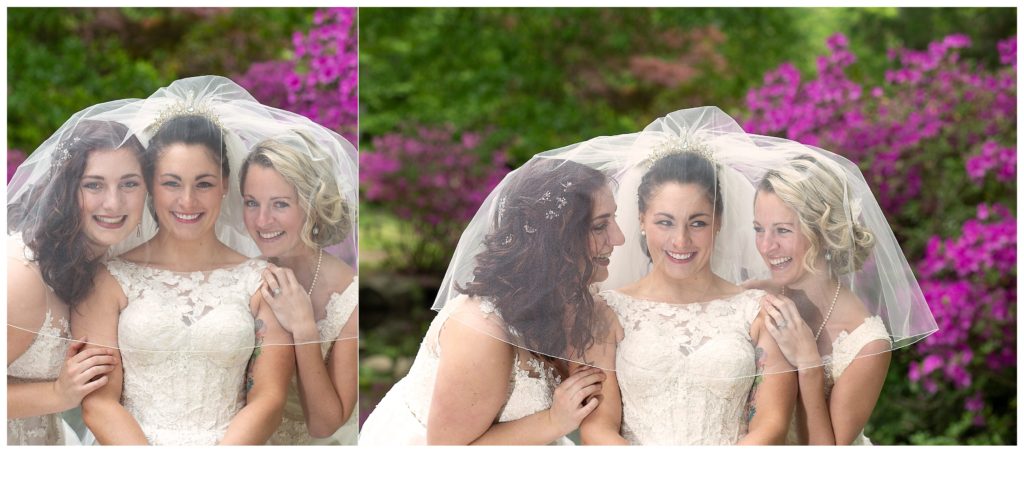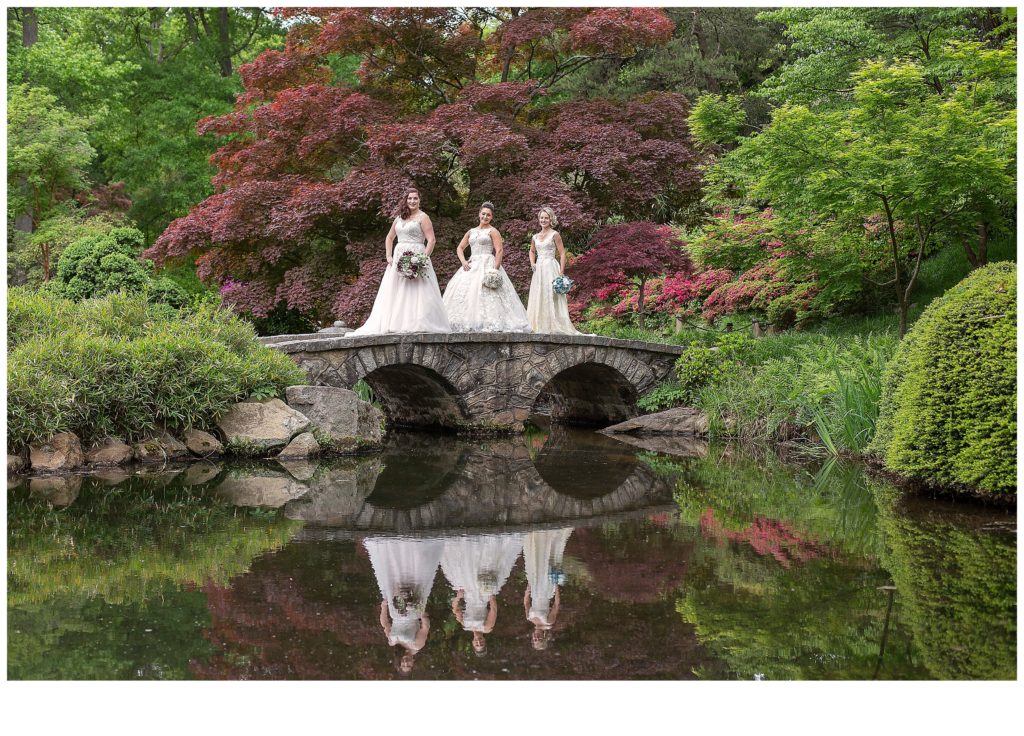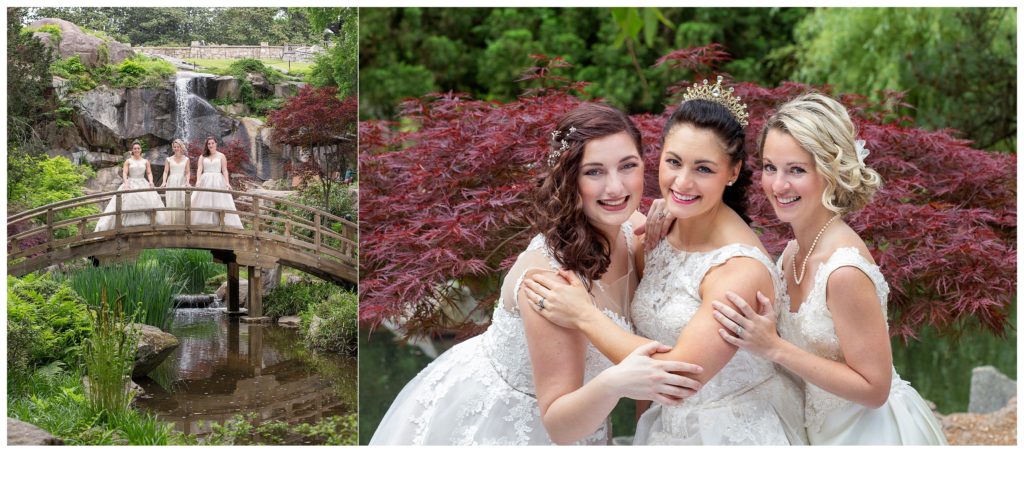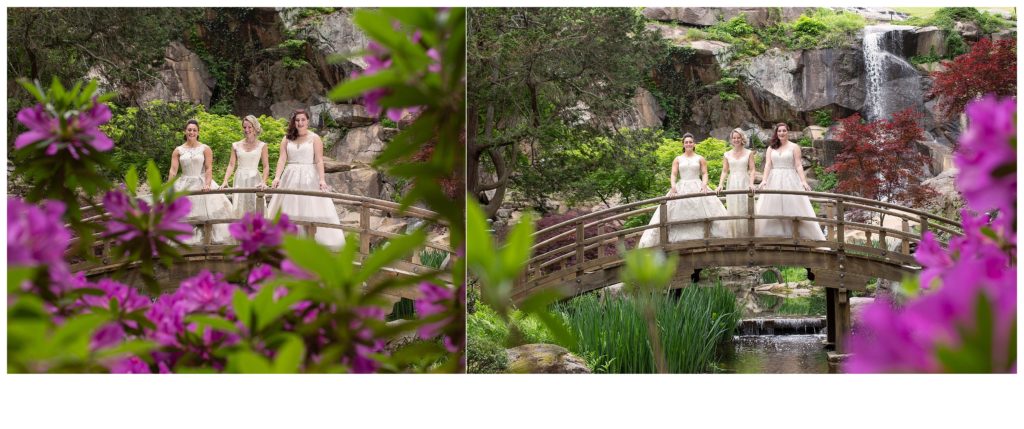 A staircase that leads you down to the Japanese Gardens.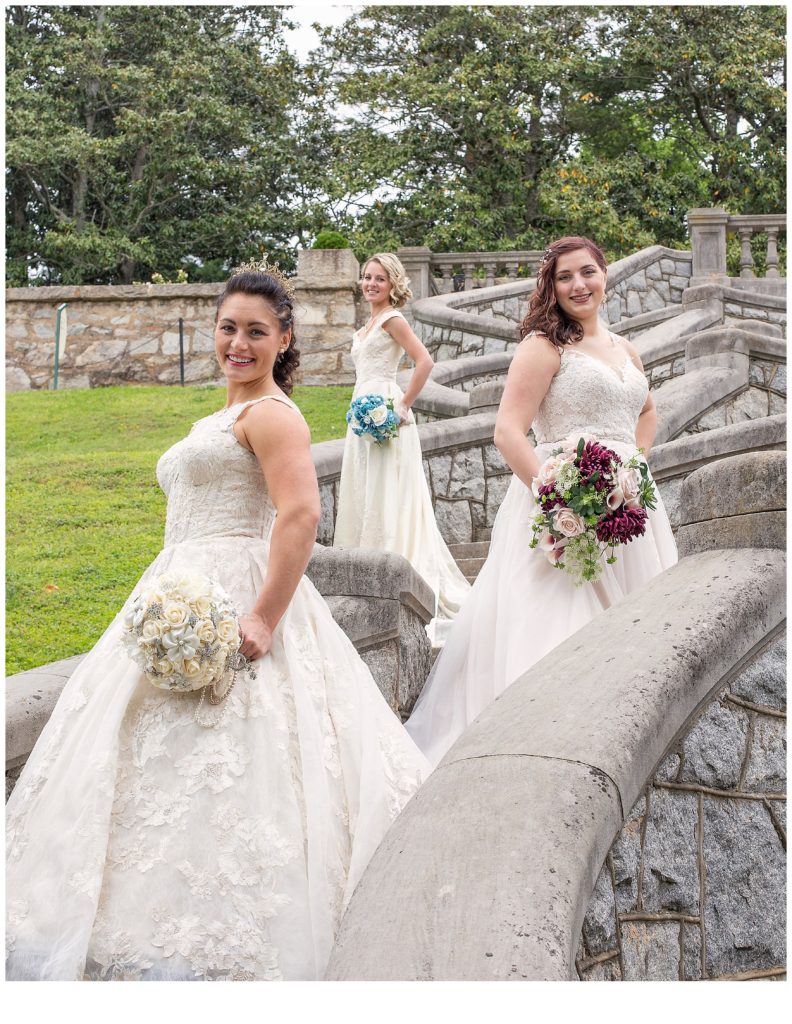 The Italian Gardens.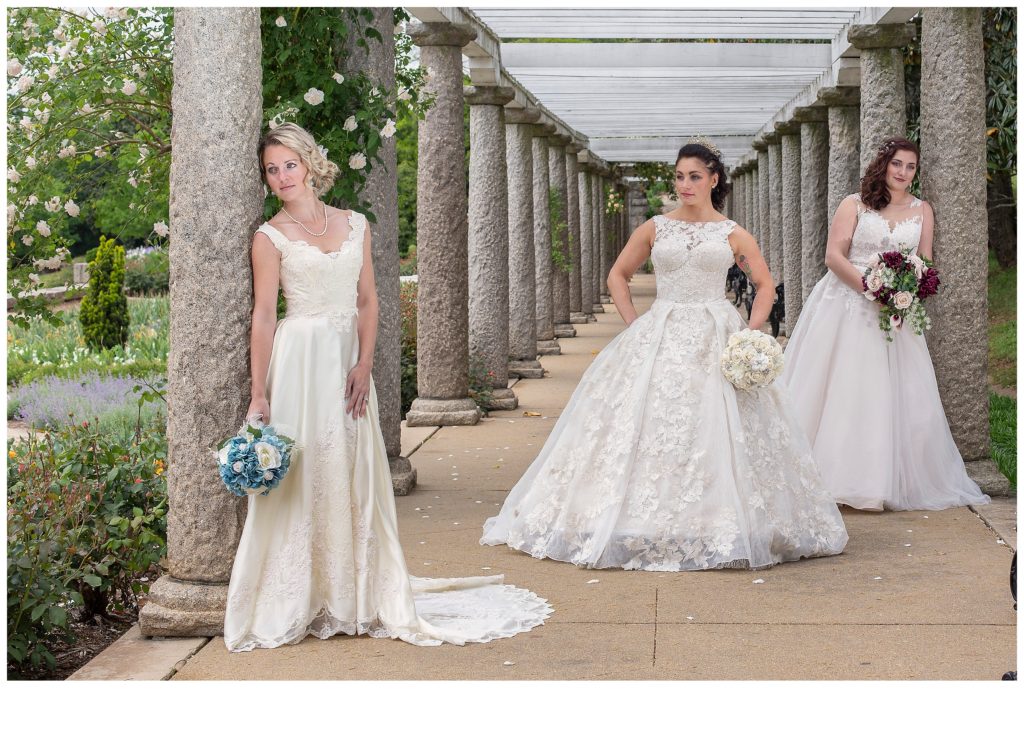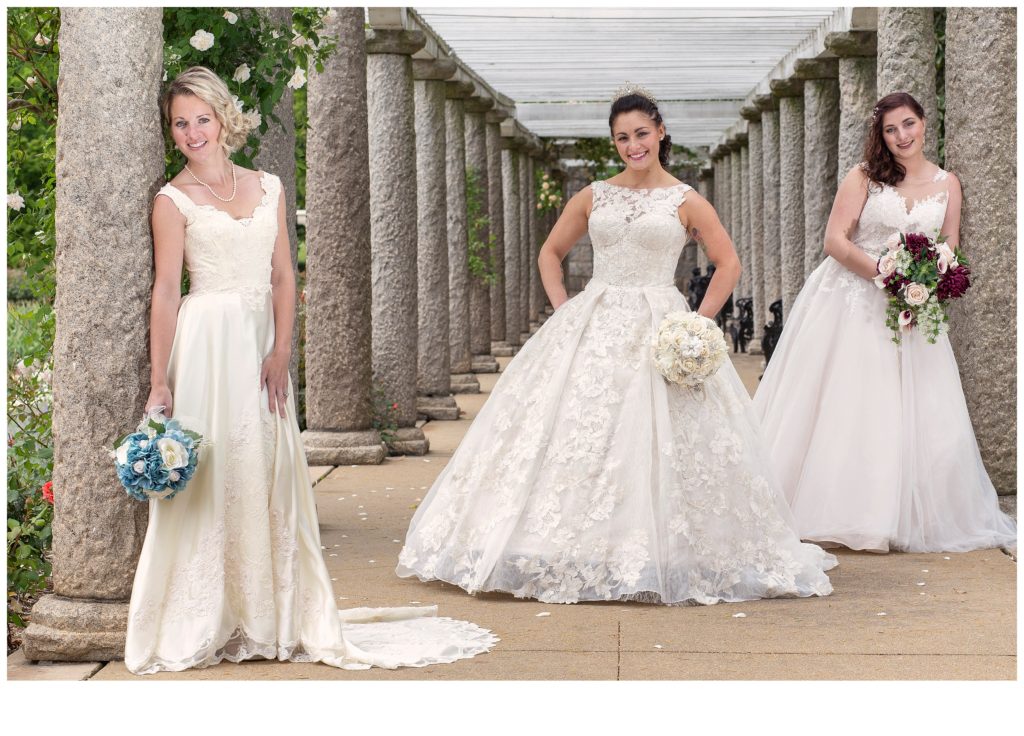 I

I wish we had time to capture more photos! Beautiful Memories were made here with my Beautiful Ladies!!!